Opening Bands Shine as OFF! Plays Alex's Bar 16 Year Anniversary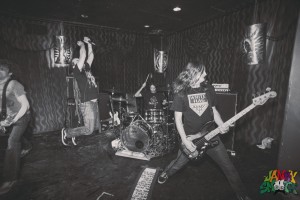 Alex's Bar in Long Beach knows how to celebrate their milestones.. In their 16th year, Alex's Bar has managed to survive the early years of the many obstacles put in their path by the city of Long Beach to become the most important music venue in the city. Maybe it's because of this that the celebrations they put together to mark their anniversaries are so notable. It's always predicated on making sure it's twice as fun by making it a two night affair. Last year, it was two nights of Rocket From The Crypt   This year, for their 16 year anniversary, they booked Keith Morris' OFF! to play two consecutive nights.
What's left to say about OFF!? I wrote about OFF! in great detail after their show at The Echo. Keith Morris, Dimitri Coats, Steven McDonald and Mario Rubalcaba deserve every word of praise they get for their achievement of making honest, hardcore punk music in this world of corporate numbers crunching. Please check out my piece on OFF! playing The Echo last year.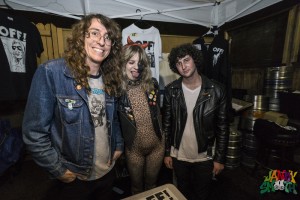 No. This review will be about the future of music and bands like the openers for the Friday night show that certainly do nothing less than deliver true art to both their fans and unwitting participants alike; The Drips, Kim and the Created and Death Hymn Number 9. 2 out of 3 of these bands are on Janky Smooth's Top 20 Bands to watch in 2016.
PauleWog, lead mutant for the undead members of Marvin Gaye's past backup band, Death Hymn Number 9 glanced at the crowd that was steadily building in front of the stage with contempt and bemusement. The whites of his eyes were beaming through the zombie makeup and the long, brown hair that was attempting to hide them. 6 string zombie samurai, Troy Bootow stays seated throughout the entirety of every performance I've seen of the band but it can hardly contain him as he constantly looks like he is trying to crawl out of his skin, not to mention that folding chair. He spasms as he mutilates chords with his pick and tap dances all over his pedal board which emits concise, punk power chords that sound like they have risen from some Louisiana swamp made up entirely of teenage angst. Drummer, Patrick Tapia aka Sleazy P throws his head from side to side with a huge, shit eating grin on his face as he punishes his drum heads with the most ferocious punk rhythms at impossible BPM's, while Erik remains a calm and cool anchor on the bass guitar. Together, they create some of the hardest and frenetic punk music amongst a group of peers that only use that designation as a convenient place marker. Death Hymn Number 9 seems to be finding their niche as they emerge from the Burger Records nebula and sign a deal with their new home, Alternative Tentacles.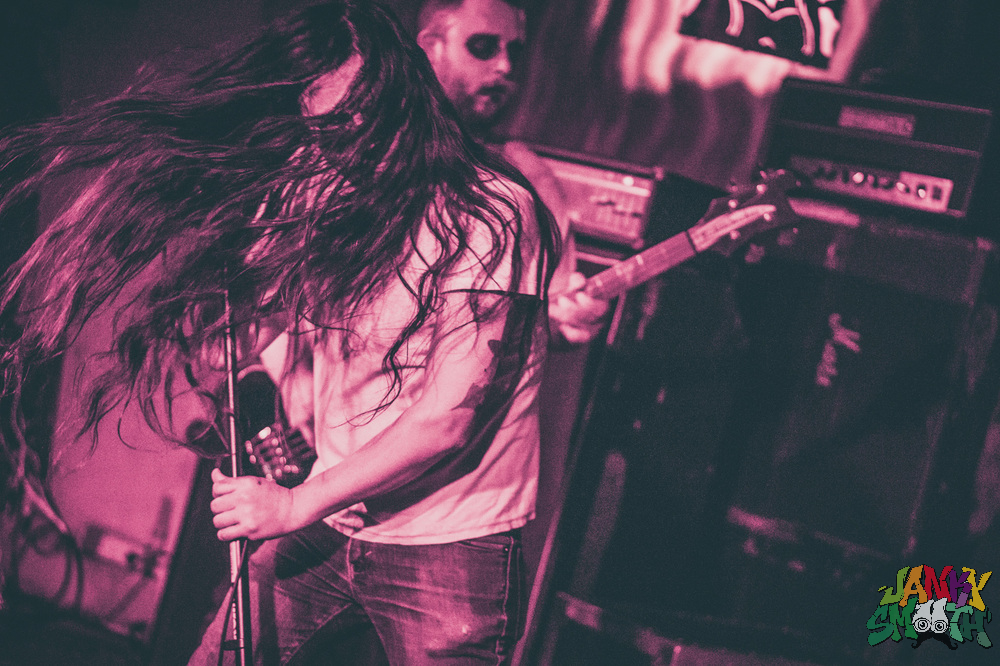 Kim House, namesake of super buzzy band, Kim and the Created had a great 2015. With their first European tour, a collaboration with Thrasher, being postergirl for Yves Saint Laurent and other such honors in the rearview mirror, their future includes a national tour with The Kills. In my past conversations with her I realized that she has absolutely no connection to her Riot Grrrl sound. She didn't listen to punk music growing up. It's just what emits from her soul. If you have seen Kim and the Created live then you've seen that look in her eyes. Kim is definitely willing to bleed for her art. On Friday night, her trademark catsuit was torn to shreds at the knee cap as she convulsed all over the stage at Alex's Bar. Her long, lateral head bangs and whipping hair are like none I've ever seen. Those motions make it fairly clear that Kim didn't do a lot of head banging in her adolescent years but she's sure bangin' that shit now. Her voice reminds me of Donita Sparks and the musical arrangements that were completely created by her are your standard, beloved punk rock fare.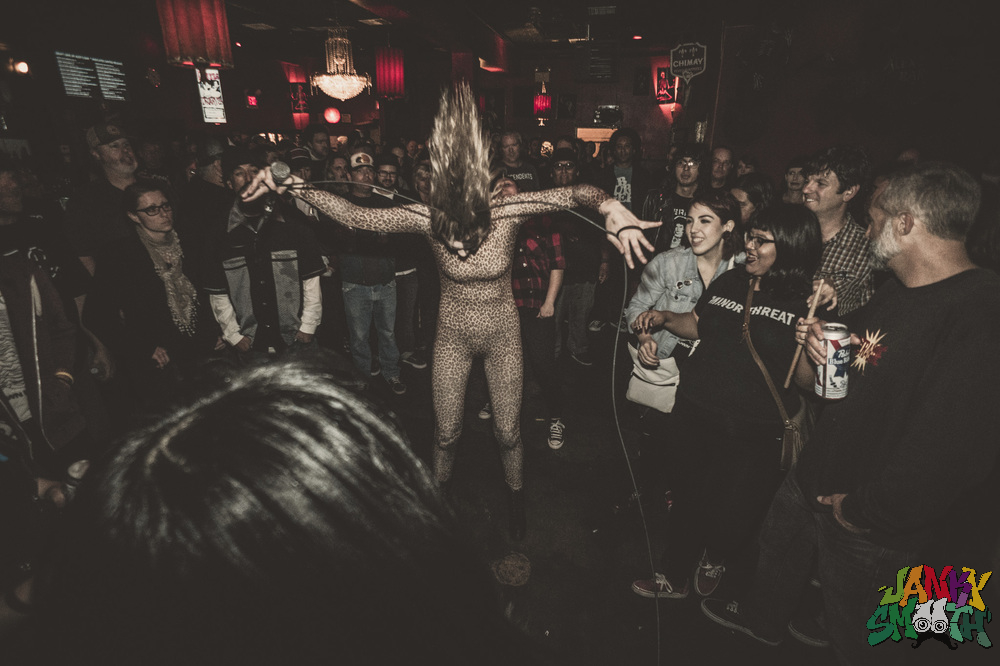 And just before OFF! took the stage, Matt Caughthran, lead singer for The Bronx shared yet another side project with us. The Drips are a good punk band with one of the best front men in hardcore punk music today. Caughthran is engaging and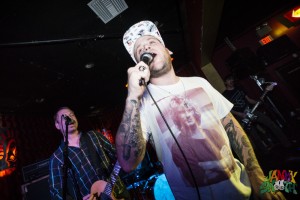 exceptional. Anything he is involved in is at the very least, good. The Bronx happen to be one of my favorite hardcore bands of this millennium and this was my second time seeing The Drips. The last time was during The Bronx 2 night Xmas party at The Teragram Ballroom, White Drugs. You can read about it here.
So it was yet another amazing night at Alex's Bar. I'm always sad that the venue isn't closer to me every time I take that long drive home. Congrats to Alex and Paige Hernandez. When the owners of a venue are the ones booking it, good things happen. I foresee another 16 amazing years on the horizon for Alex's Bar.
Words: Danny Baraz
Photos: Josh Allen