Food Sounds Good: Music Tastes Good Food Review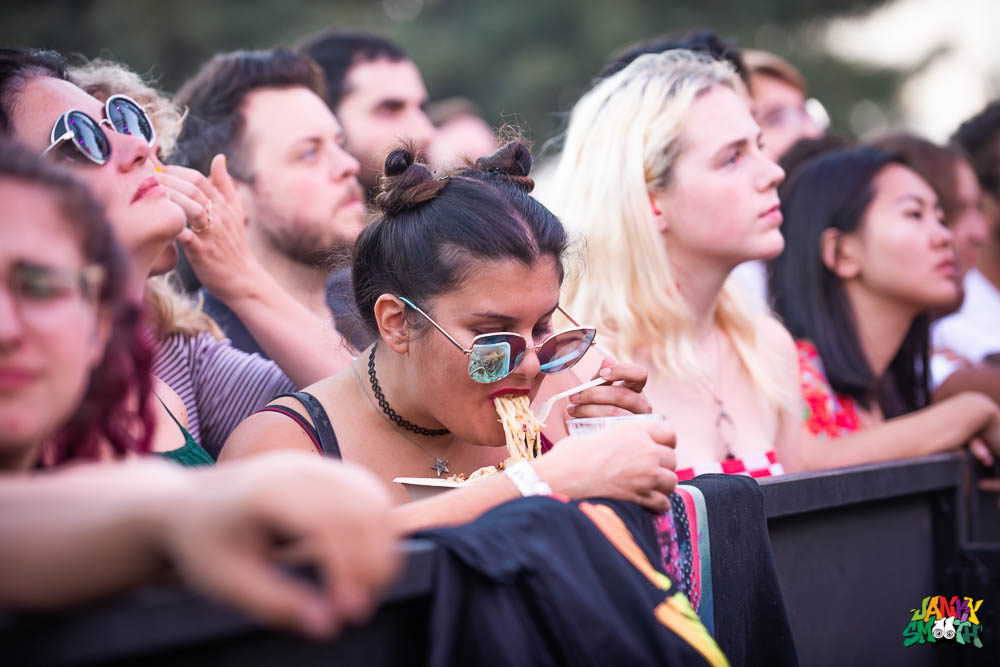 Music Tastes Good returned to Marina Green Park and that means its cavalcade of gourmet chefs came with it to hold two days of tastings. Inside the glorious Taste Tent you could see gourmet chefs hard at work trying to meet the demands of these hungry festival-heads and the long lines were worth it, even for samples as small as two bites because these foods weren't just good or gourmet, they were artisan crafted. They also offered cocktail mixing tutorials like the Mezcal mixing tutorial that was taking place while I toured the tent.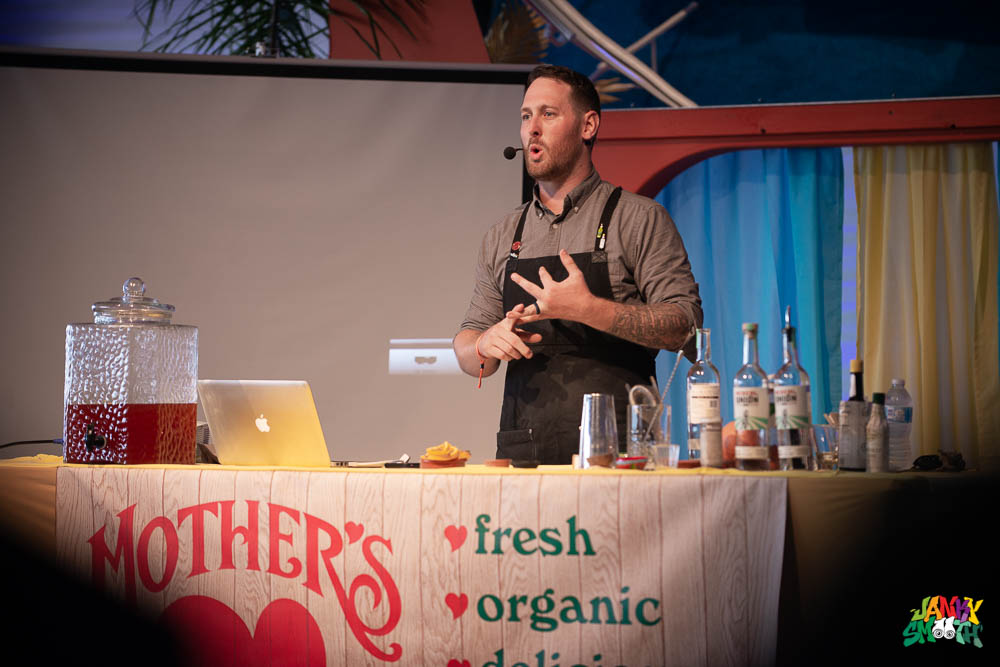 First among the artisan chefs I visited on Sunday was Cameron Hanin of Seattle's Ma'ono, who was serving a delicious Hawaiian style Fried chicken drumstick with a Daikon pickle slice on the side. The drumstick's skin was crispy and sweet while the meat was succulent, juicy, and delicious. The pickle slice then complimented the chicken perfectly with a sweet, salty kick.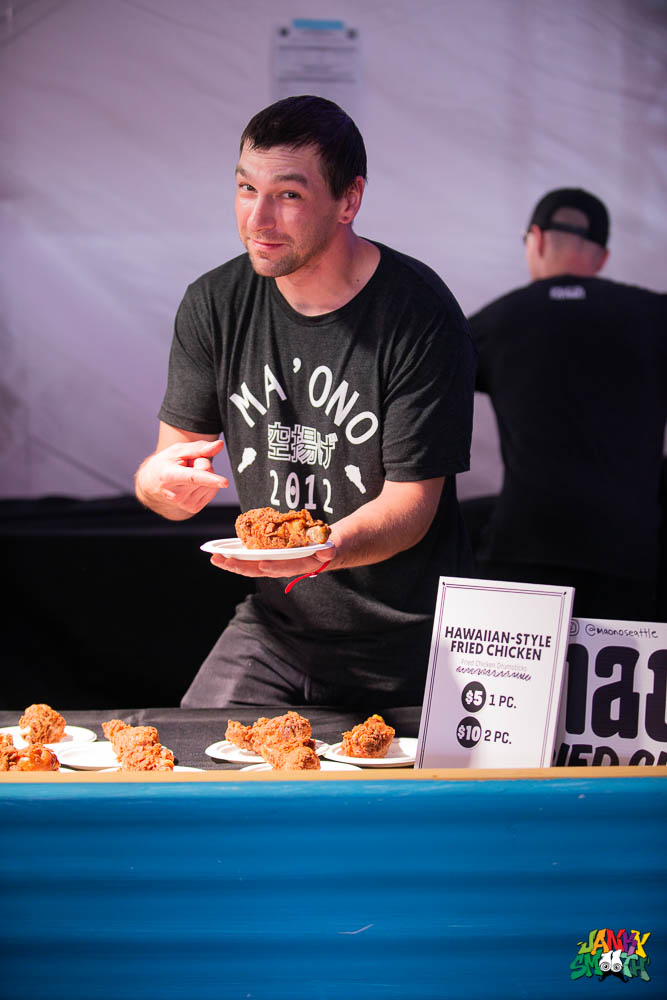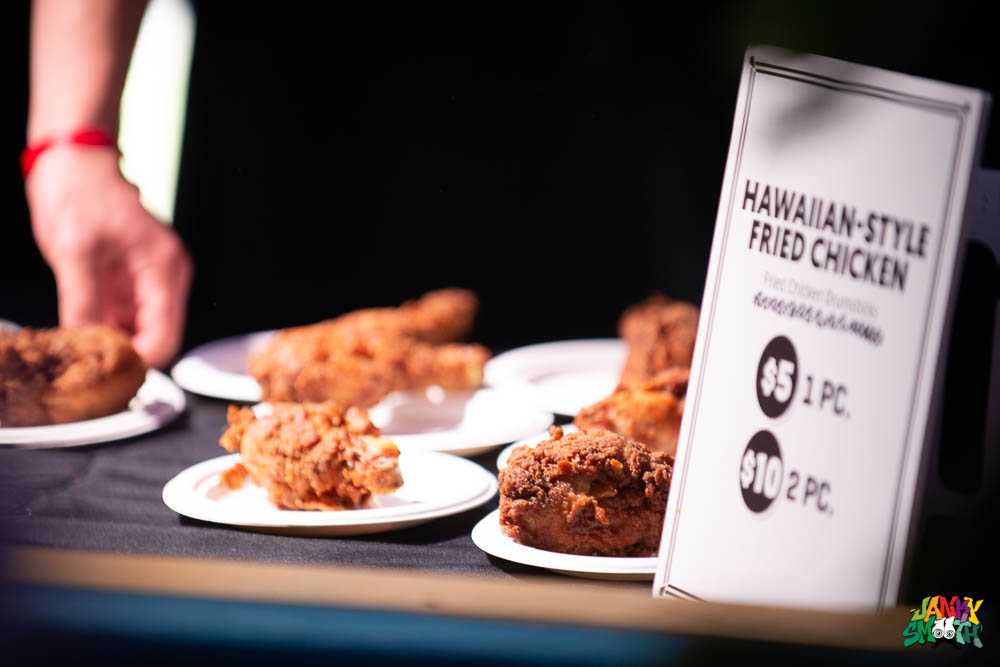 I walked right over to Ryan Ososky's booth next. As the chef of Los Angeles' Yardbird Southern Table, Ryan is bringing new spins to classic Southern food and recipes. Such was the case for his brisket on a biscuit tasting option, which featured the most tender, juicy, melt in your mouth chopped barbecue brisket, garnished with pimento cheese and pickles, over a small biscuit that soaked up all the meat's juices. It was the definition of comfort food but in a small bite that satisfies.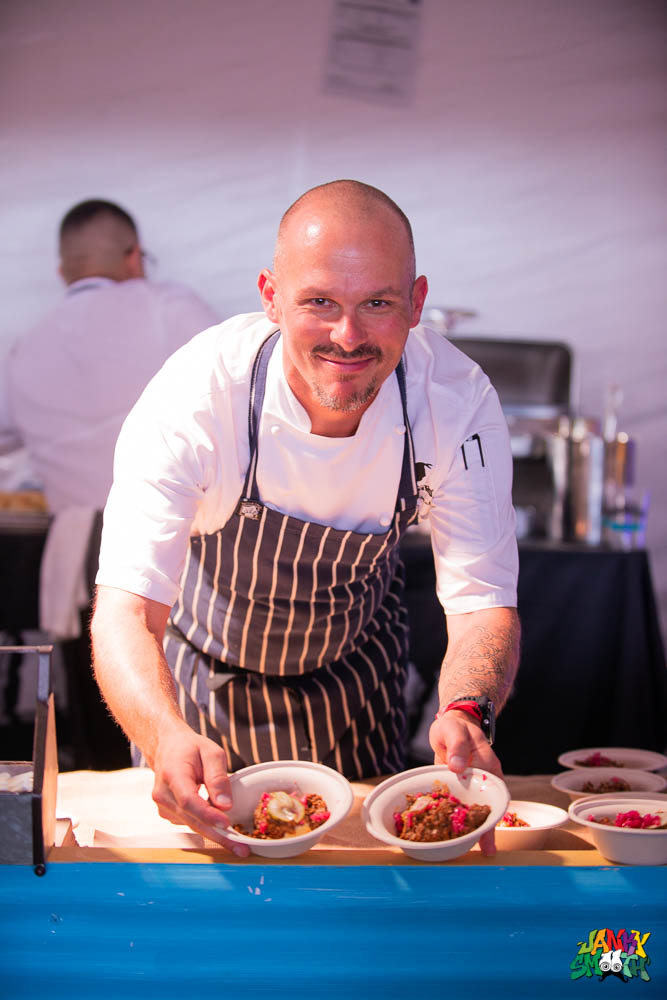 Perhaps the most decorated and pristine looking dishes belonged to Rachel Aronow. Her vegan, gluten free gespacho and vermicelli bowl looked like pieces of art. Hailing from San Francisco as an independent chef, Rachel is no stranger to artistic presentation in gourmet cuisine and hers is just as light and healthy as it is beautiful to look at.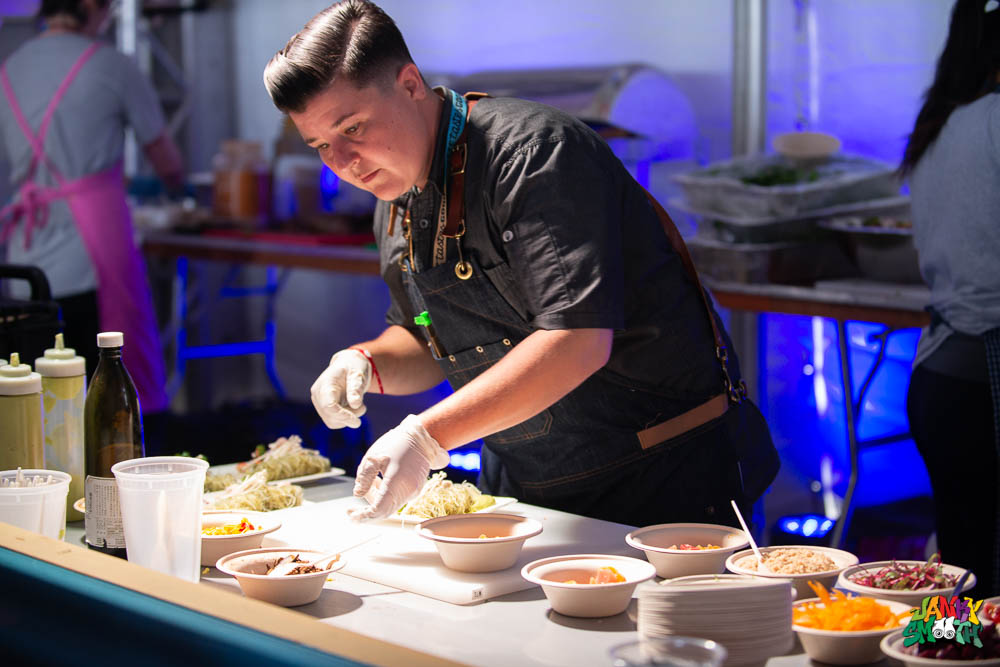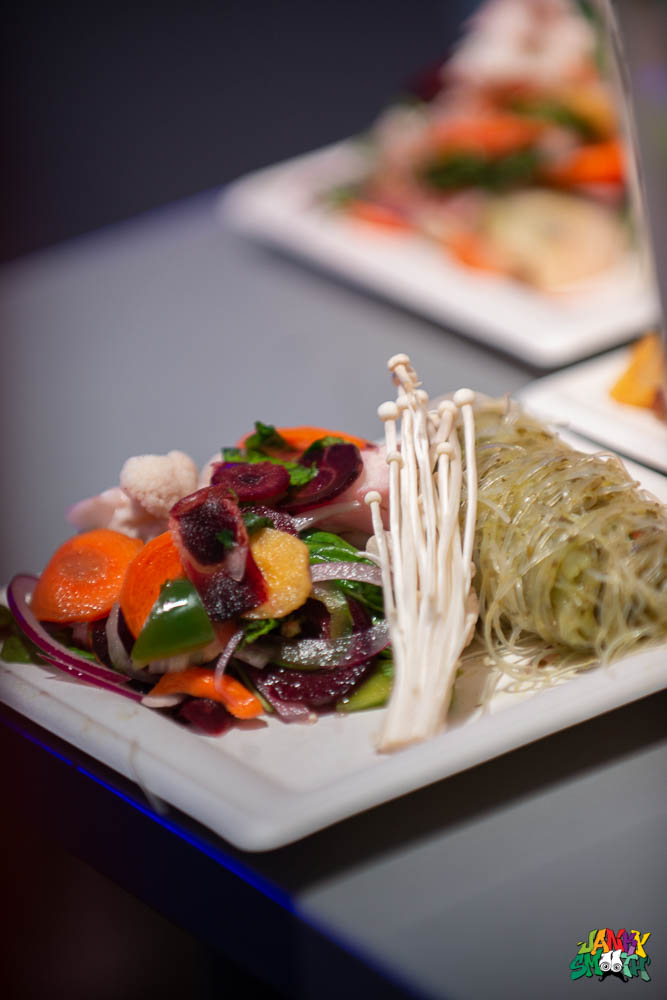 The most familiar dish for the Long Beach festival goers at Music Tastes Good had to have been Christine Rivera's tacos from her restaurant Galaxy Taco in San Diego. She offered either carnitas or barbacoa tacos, simply garnished and presented but cooked to absolute perfection. The meat had a snap to it that your mouth could water with desire for all day. The green salsa on top was perhaps the best part with Christine's being the best I had ever tried.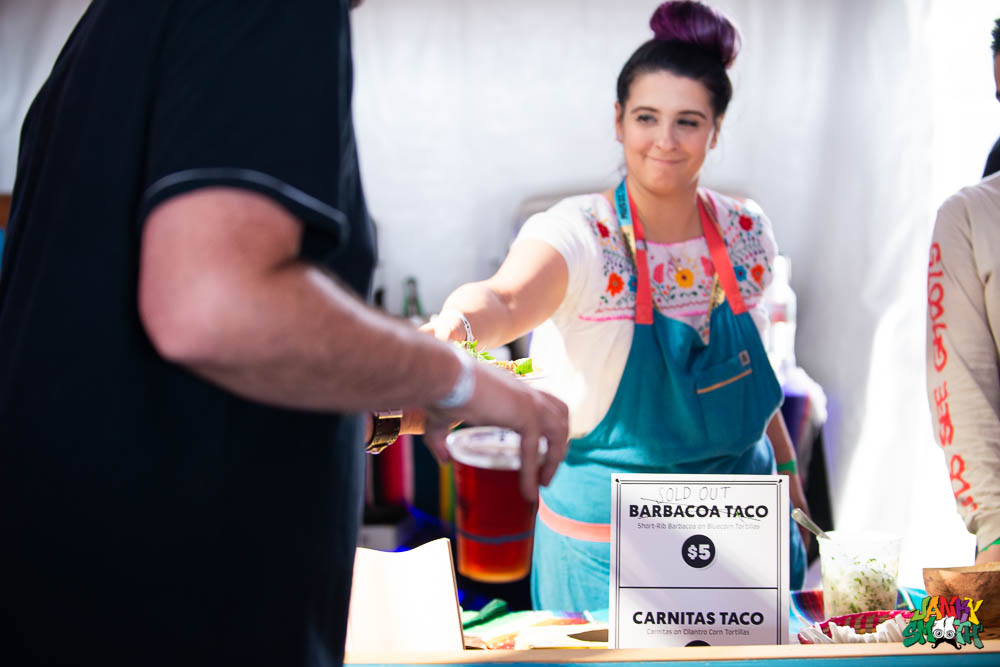 Easily the most in demand booth of the taste tent belonged to Nancy Leon, the line stretched from the booth to the exit of the taste tent for as long as Nancy had enough food to supply people with. People missed bands they wanted to see and for what you ask? Shitake mushroom dumplings with spicy black bean scallion ginger sauce and Seaweed Baja tacos. This was elevated Mexican cuisine with a pinch of asian fusion and Baja feel. As the chef of Tijuana, Mexico's Chan's Bistro, she created the food with incredible precision and care to make a dining experience that could be bold and delicate at the same time within each bite. Nancy's foods and the tastes they conjured were unforgettable.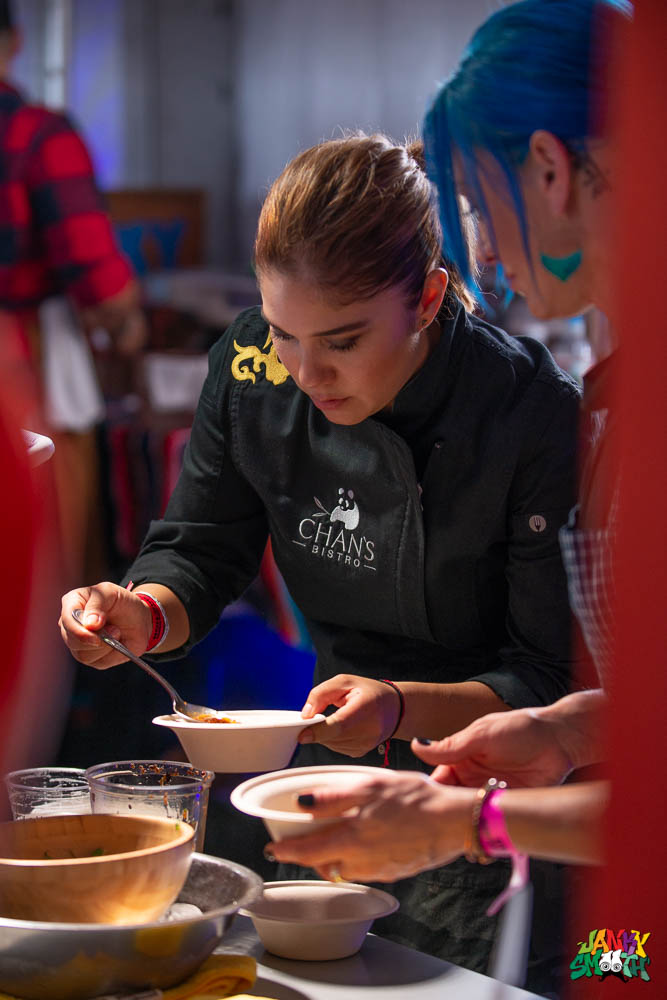 Words by: Rob Shepyer
Photos by: Jessica Moncrief