Heart to Mouth with LP at the Observatory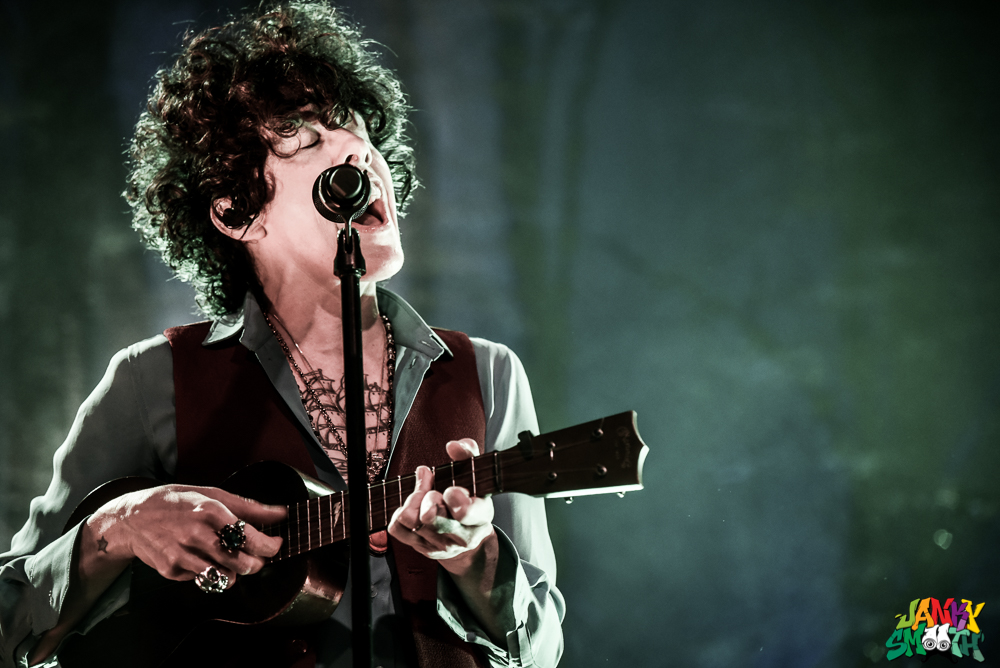 Words and Photos by: Maggie St. Thomas
While promoting her 5th studio release Heart To Mouth, singer Laura Pergolizzi better known across the globe as LP kicked off the first night of her much anticipated and heavily sold out North American Heart To Mouth 2019 Tour at the Observatory in Santa Ana. Playing in support for this critically acclaimed recording artist and songwriter on a vast stretch of the tour is LP's fiancé' Lauren Ruth Ward, another high energy performer with an exceptional vocal range, and with instruments that compliment her free spirit including a star shaped tambourine, and red and white polka dotted mushroom maracas.
The sold out venue goes dark and the crowd screams in anticipation. It was a sight to behold and everyone in attendance was immediately transfixed the second LP's boots hit the stage.
LP's voice is powerful and euphoric, creating an expansive dreamlike state that becomes a high all in itself. Her stage presence is magnetic from any angle, unique and unforgettable. Accenting her strikingly sharp androgynous look with her signature wild brown curls, tonight she sported a teal colored long sleeve pirate shirt, a dark vest, pencil think black pants with a slight sag and a bandana hanging from her back pocket. Imagine Joey Ramone but in female form, petite but equally as badass and with a vocal range that is larger than life, explosive and soul stirring. She had left three buttons undone tonight exposing her chest and the sailboat tattoo inked across it.
The queen of ukulele, harmonica and guitar lead her band of fluid and tight musicians with timeless finesse, and commanded the stage with confidence.
Opening the night with Dream Catcher, she went on to say after just a couple songs in, "Thank you so much. Listen, no excuses, I can do it, but I'm sick as fuck." It was then I realized LP was putting her own pain aside to serve her fans tonight, and our cups were overflowing as she selflessly poured her heart out, soldiering through sixteen original songs and included King's Of Leon's Sex On Fire and The Rolling Stones Paint it Black after a more haunting spoken word version of House on Fire.
Breaking the barriers of artist and fan, a feat that is rarely witnessed by any musician past or present, LP has a way of drawing her audience in on a deeper level with a genuine connection, evident by the loyalty displayed to her by fans who gather from around the globe whenever she makes a public appearance… Russia, France, Switzerland and all over the states. She's humble, and truly appreciates every one of us.
Burning through her set like a wild fire, LP kept the audience engaged while smoldering through the night with perseverance creating an epic live performance. Her encore included Muddy Waters, Into The Wild, and Lost On You, which induced a massive audience sing-a-long that dominated every crevice of the sold out venue. Thou her voice was slightly weathered from being ill, she was still able to hit the soaring soprano high notes and carry the long notes with ease for just about every song, the rest of the time her audience had no problem singing along as she held out the microphone. She says goodbye and sends an emotional sincere expression of gratitude thanking her fans. "It was such a pleasure," she admitted. "Thank you very much. I'll see you again." It was a dazzling night of showmanship.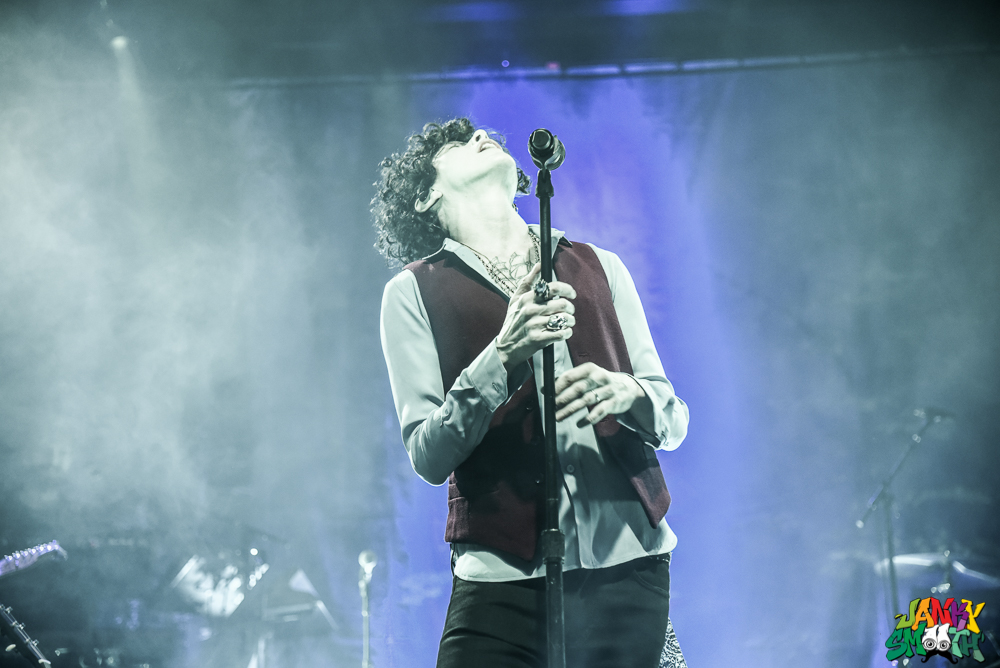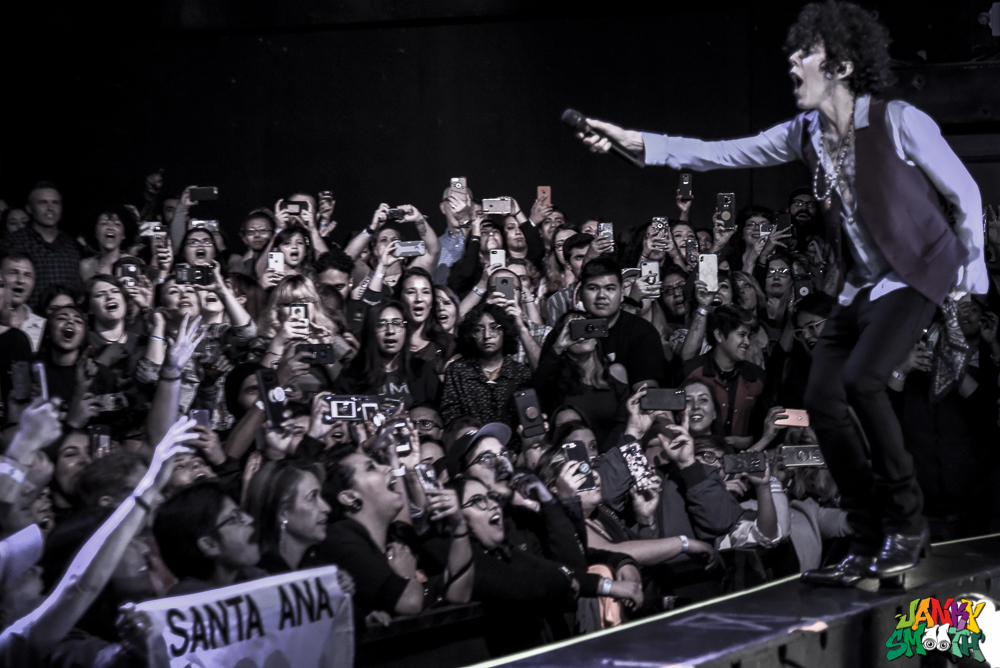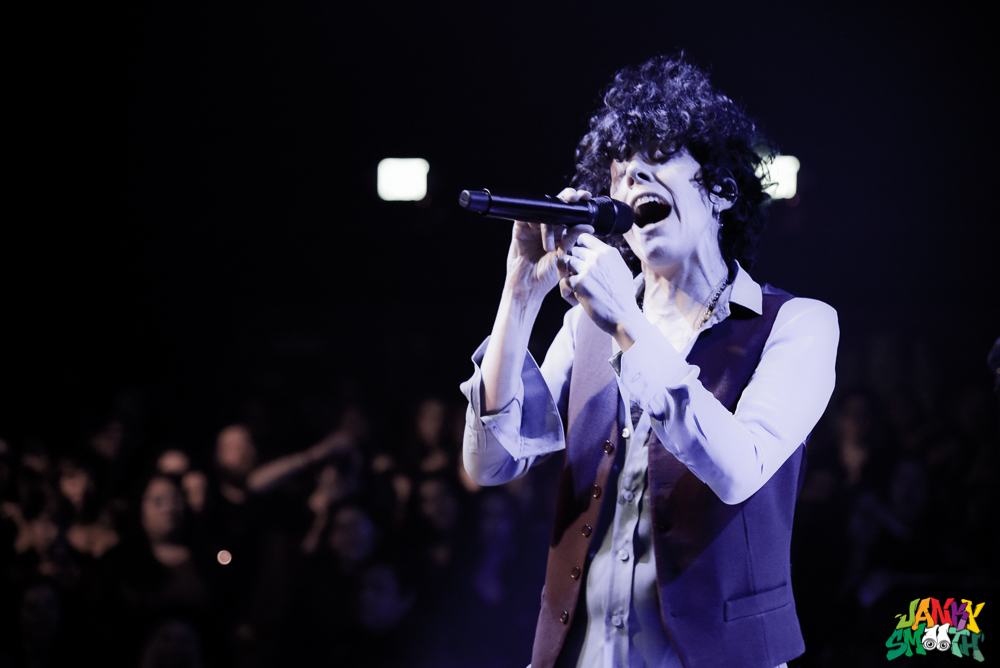 Shirlee Valentine of West Covina shared with me that this was her 3rd time seeing LP live in concert. "It's more than her voice, or her music, or her whistle, it's her. I've been to a lot of concerts and have seen some really talented artists, but I've never seen fans who love an artist the way that LP's fans love her. One of the audience members reached his hand out during her performance, and she held it while keeping eye contact with him, you could just tell he was in heaven. It wasn't my moment, but it was still very cool to witness."
Standing beside the stage was Addison Rolleri, a Los Angeles resident, who told me this was her first time seeing LP. "Wow, she can sing! This show was amazing, I'm hoping to get the new album on vinyl after the show," she stated and happily walked away with a setlist given to her by security.
Just a few hours later I learned that LP had to reschedule her Oakland and Sacramento dates due to her being ill. I can only imagine the pressure and demands of incessant touring. So much love and respect for LP. Get well soon, we love you.