Falling in Love all Over Again: Sparks at the Palace Theatre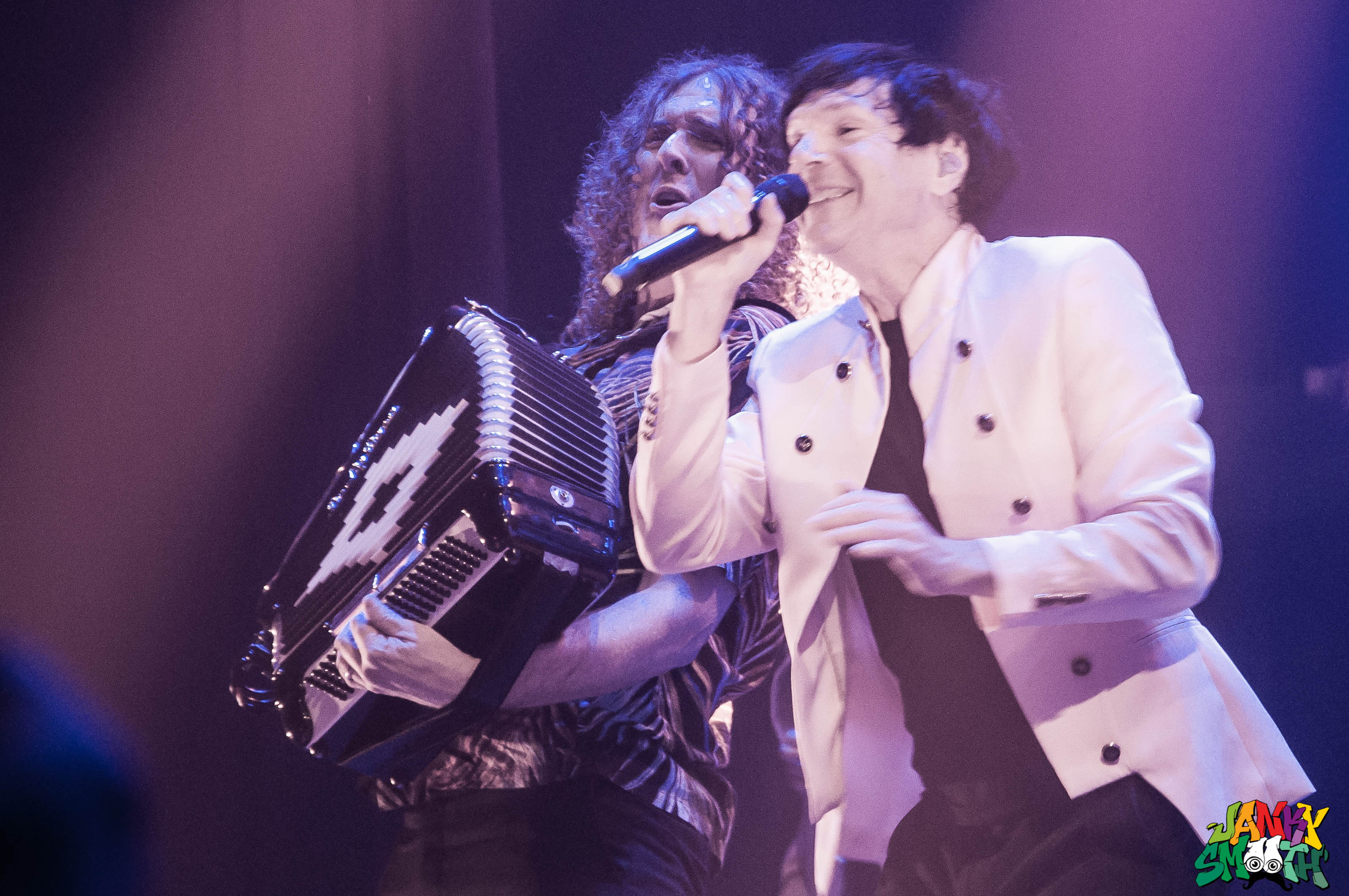 Words and Photos by: Maggie St. Thomas
It's easy to fall in love with Sparks, the witty baroque pop/art rock duo made of siblings Russell Mael on vocals and Ron Mael on keys. Spanning the past five decades, they have masterminded musical masterpieces that have reached universal acclaim.
Their songs are delightful, catchy, and some have been featured on cult films like Valley Girl and Kick Ass. Sparks have always stayed true to their sound while mixing elements of various stylistic periods in all their releases. Promoting their 23rd studio album Hippopotamus, Sparks were finishing their tour of Japan and Denmark, and getting ready to crash Mexico City just a few days after they hit the Downtown Palace Theatre in their hometown of Los Angeles. November 14th and 15th were their only two nights in North America and I had to be there on the first night.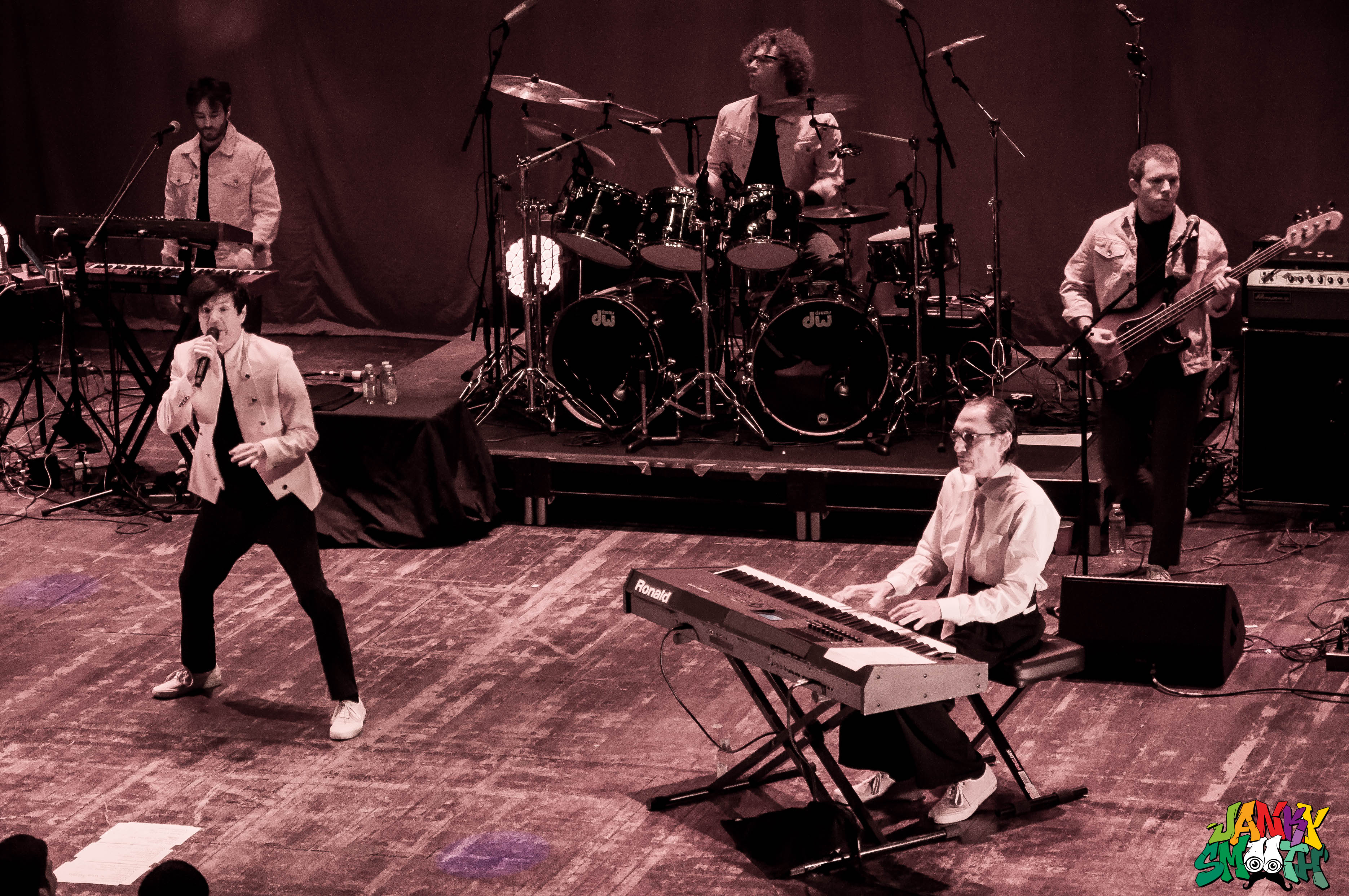 Sparks delivered their hits and new songs with a glorious and perfectly inventive mix just as one would expect. Their characteristic musical performance needed no time to grow on the audience, as Sparks were immediately all-consuming and fun to watch. Given a warm welcome by a packed house that stood on their feet and right up to the stage, Sparks launched into their set like a rocket, blasting through their biggest hits. Songs from their latest release Hippopotamus came through with theatrical elegance and stunning vocals throughout the set.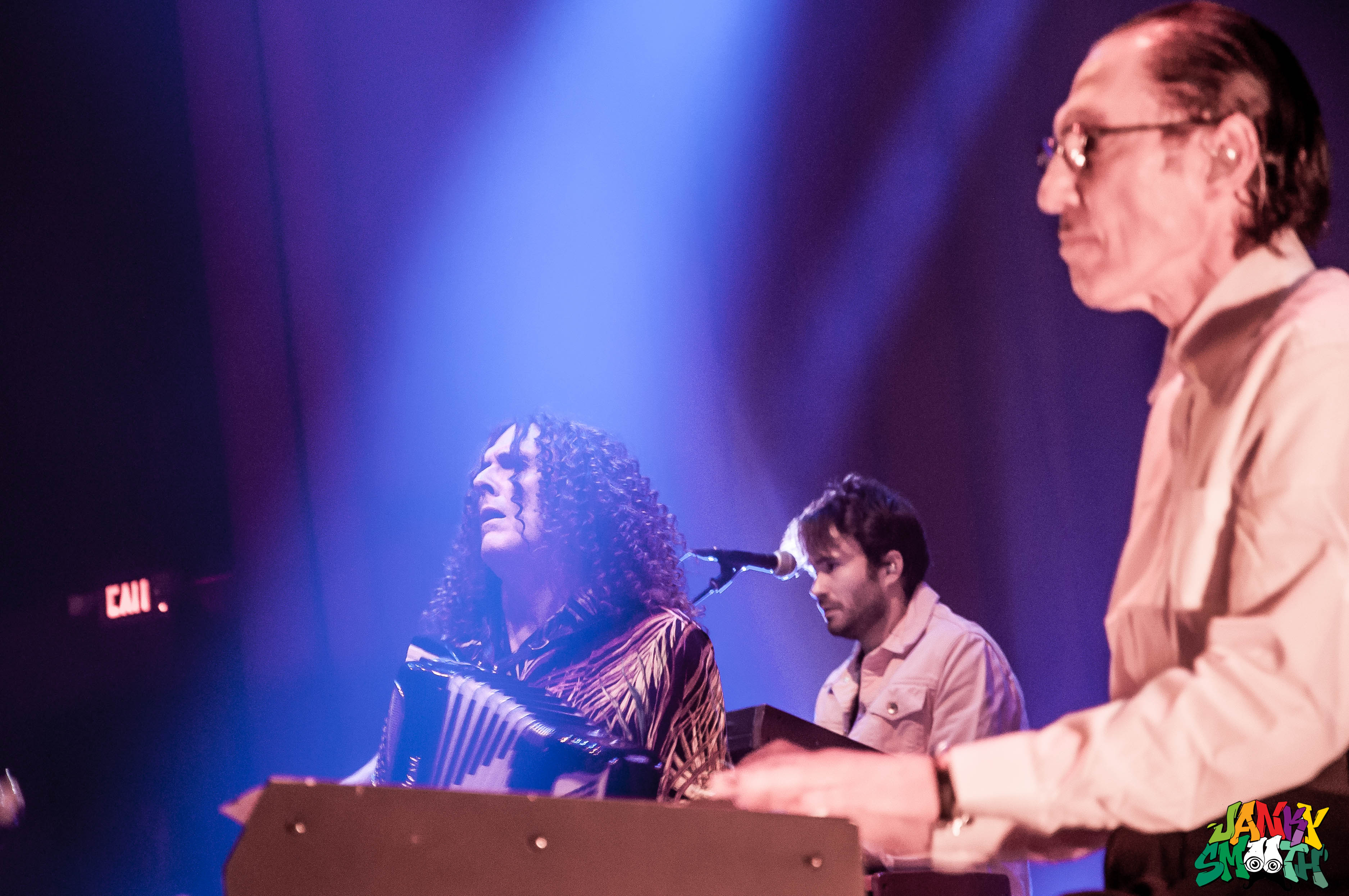 This band is hot and they delivered the goods with the same raw energy and excitement that propelled them 50 years ago. They began with "What the Hell Is It This Time?" and within a few songs, the pulsating beat of "Angst In My Pants" began to throttle thru the speakers. Hearing it on the radio for decades and then now coming from Sparks in the flesh; with everyone in pink jackets and black slacks except Ron, who wore white with a pink tie; felt like the most beautiful, operatic experience.
They played "This Town Ain't Big Enough for Both of Us," "The Number One Song in Heaven," and "Edith Piaf (Said It Better Than Me)." Sparks sounded perfect; fresh and sharp just like they do on their studio albums.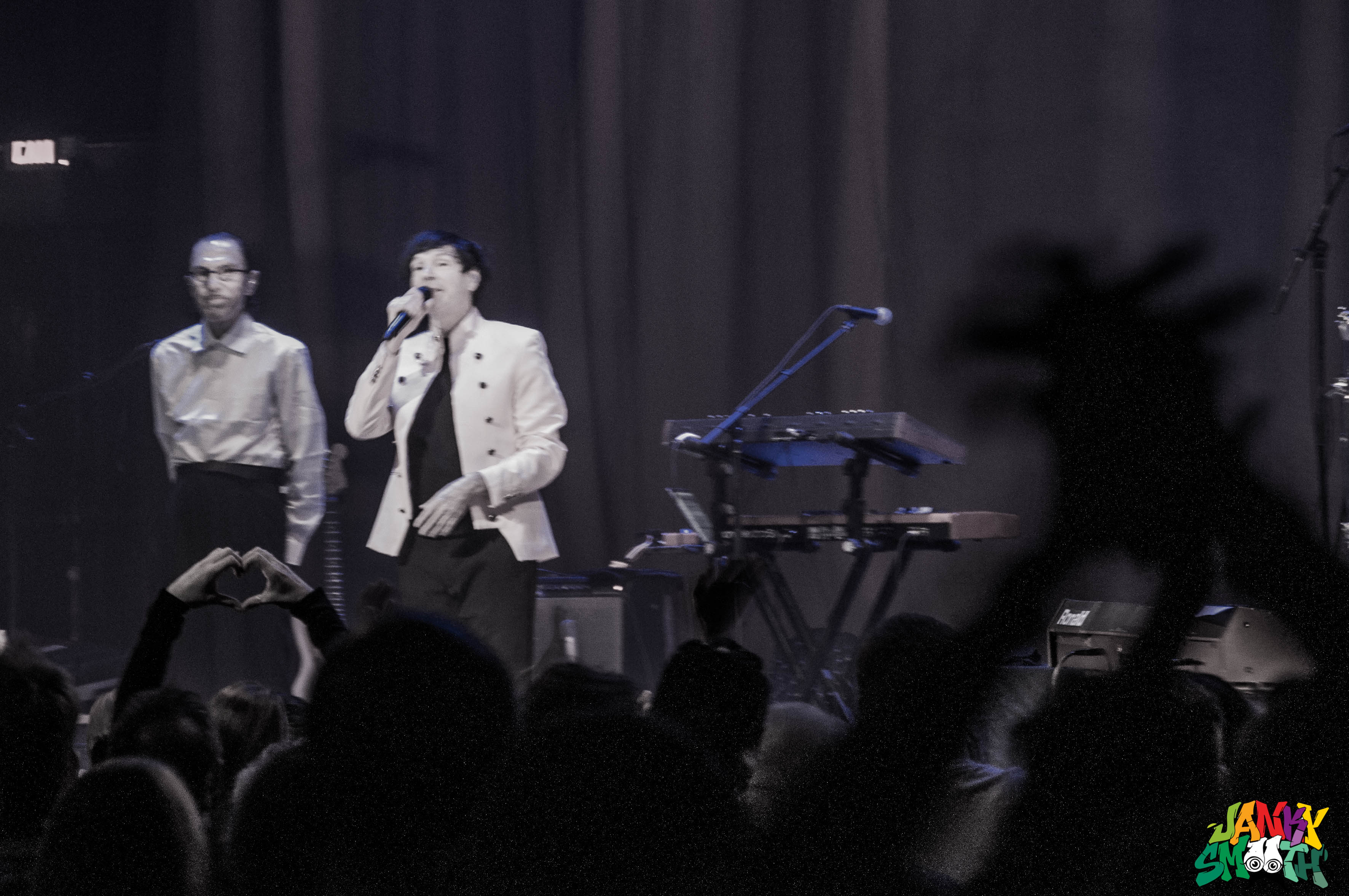 "Thanks for making this evening so very special for us, in our own hometown, thank you," Russell shared on the microphone between songs. After introducing the band and announcing a documentary in the making by director Edgar Wright, Sparks performed a three song encore. Leaving the stage on a high note with "Amateur Hour," Sparks had everybody grooving. Their energetic performance was met by another music artist who, like Sparks, also shares a knack for the absurd, none other than multi platinum-selling comedic legend, Weird Al Yankovic.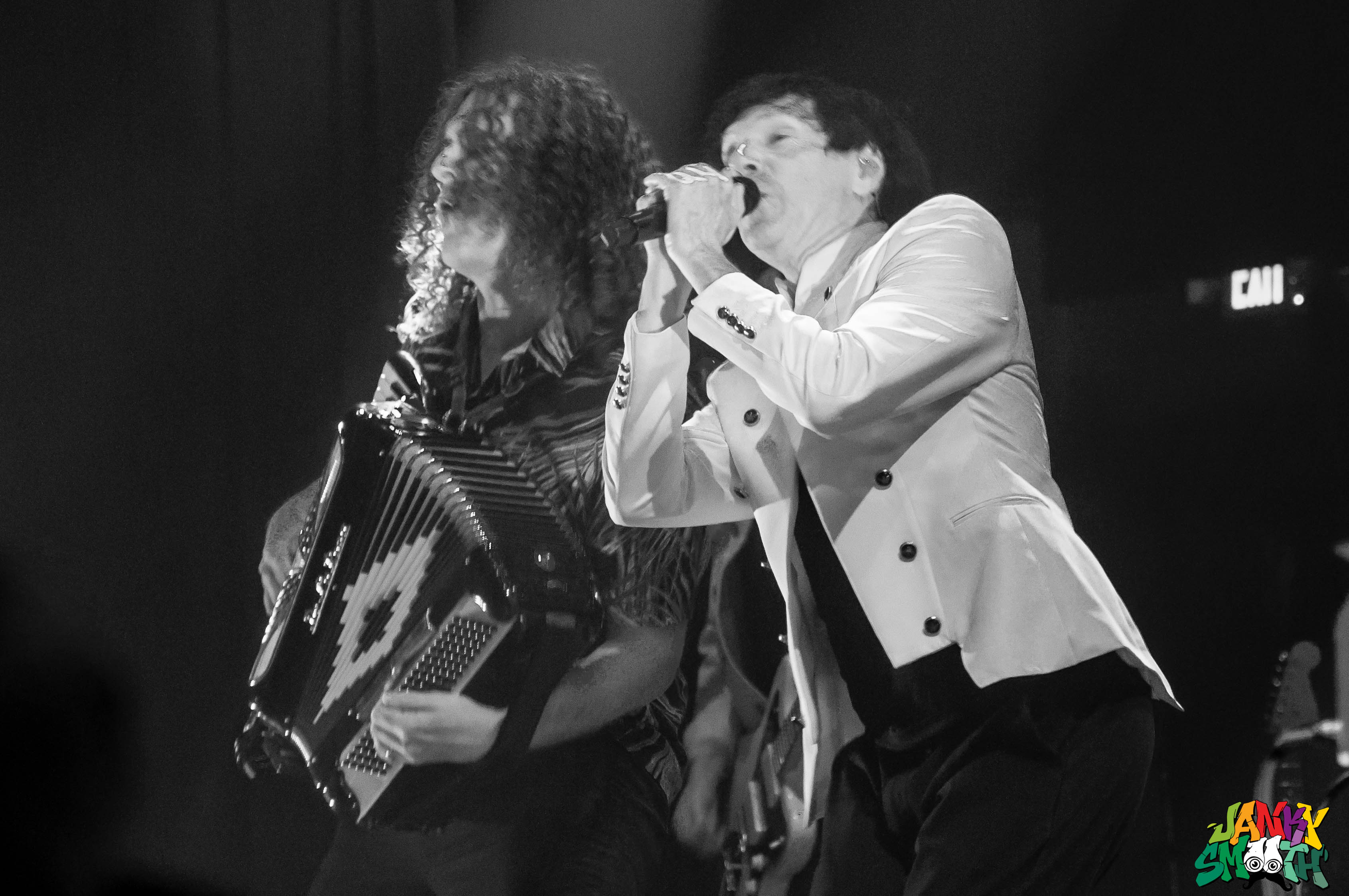 It was a party on stage with everyone dancing and singing, and the crowd went nuts. During their set, Edgar Wright was seen on the side of the stage capturing live footage from his hand held camera for the upcoming documentary which I thought was pretty cool. The atmosphere was alive, an entire packed venue of fans smiling and having the greatest of times. It really was beautiful.
When the last notes of "Amateur Hour" fell, Weird Al hugged both Russell and Ron, and waved goodbye to the audience along with the entire line-up of musicians who thanked everyone in attendance for coming out. It was a great ending to a great evening.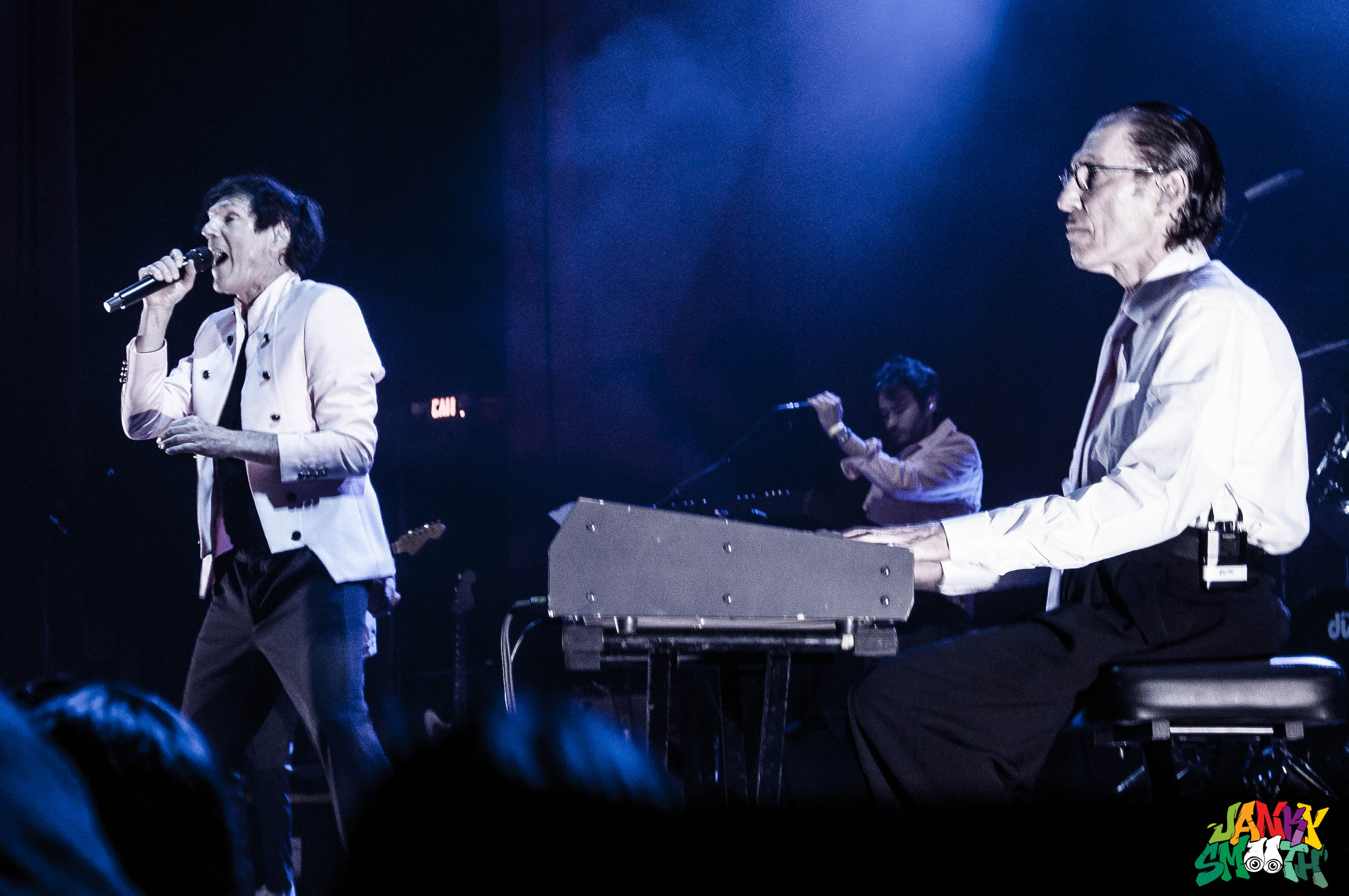 I spoke with Jerry from St. Louis inside the venue who mentioned that he traveled for two days just to see this show. He has been a life long fan and has seen Sparks in twenty-one different shows around the country. "By far," Jerry admitted, "this is the best Sparks show I have ever seen because the energy from the fans out here in Los Angeles is so intense."