FIDLAR at The Observatory is STILL a Vibe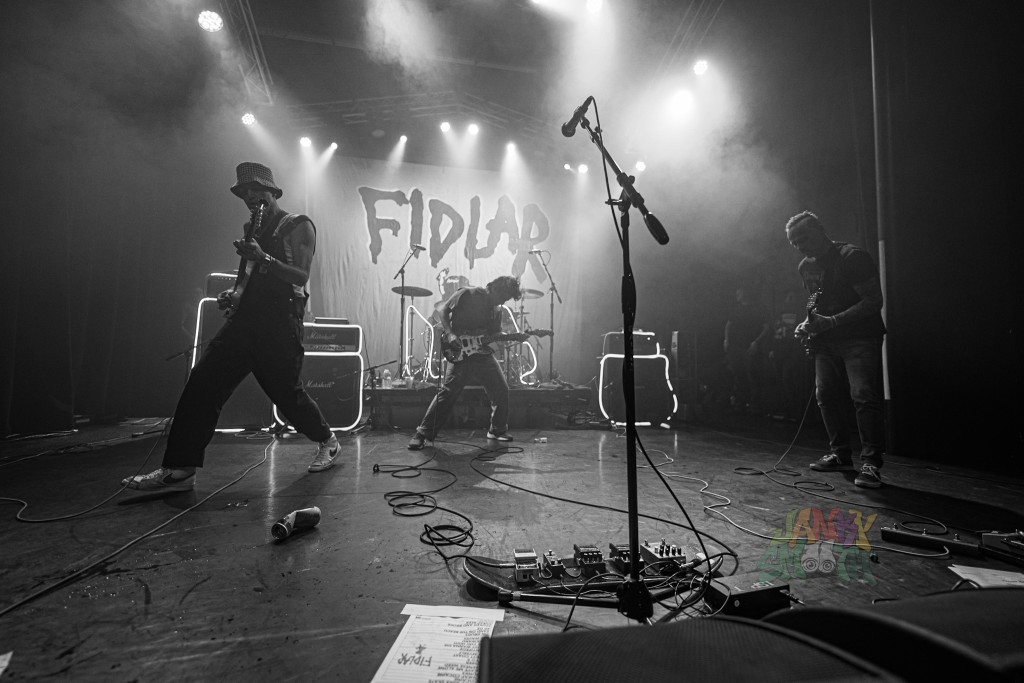 There is little more that's as iconic in the last 10 years of the SoCal indie music scene than FIDLAR playing at The Observatory in Santa Ana. It brings back memories of the golden age of the now defunct label that shall not be mentioned- but it rhymes with "Zurger".
related: An Interview with Zac Carper from FIDLAR
Ticket holders wasted no time filling up The Observatory for the opening acts. Fans flooded the pit, full of raw energy and not holding anything back for Reckling. The set came with fast, high energy that had the fans crowd surfing, singing along and of course, moshing. Reckling opened the night strong and set the bar high.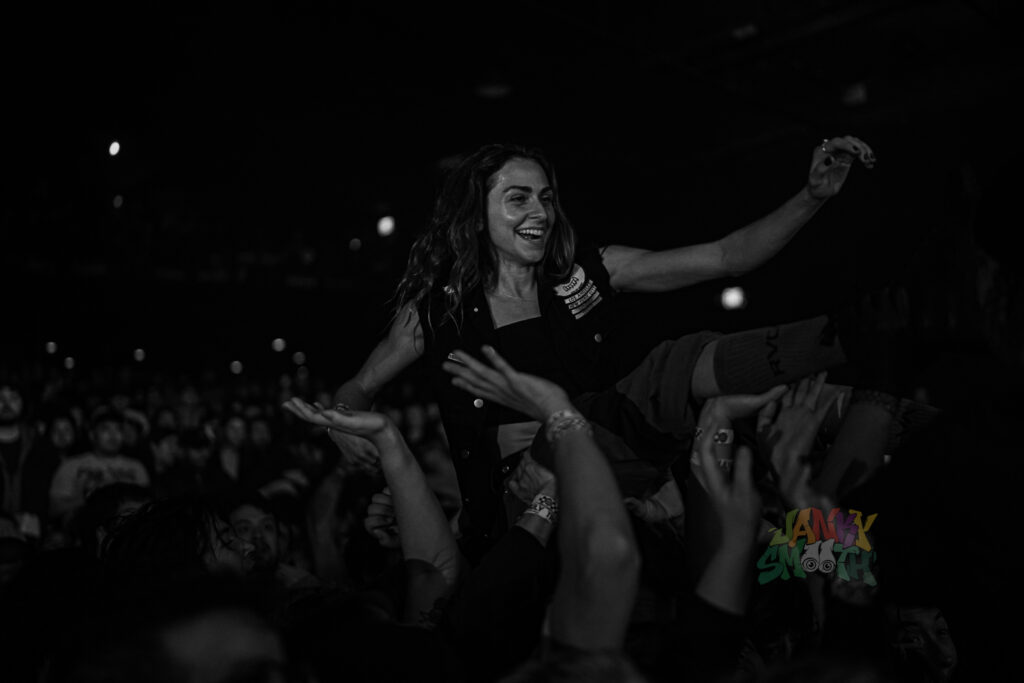 Not to be outdone, Liily came out just as powerfully and kept that energy going, if not elevating it to the next level. From their catchy songs to the electric performance of frontman Dylan Nash and the nonstop, chaotic energy of bassist Charlie Anastasis, all combined to make for one hell of a show.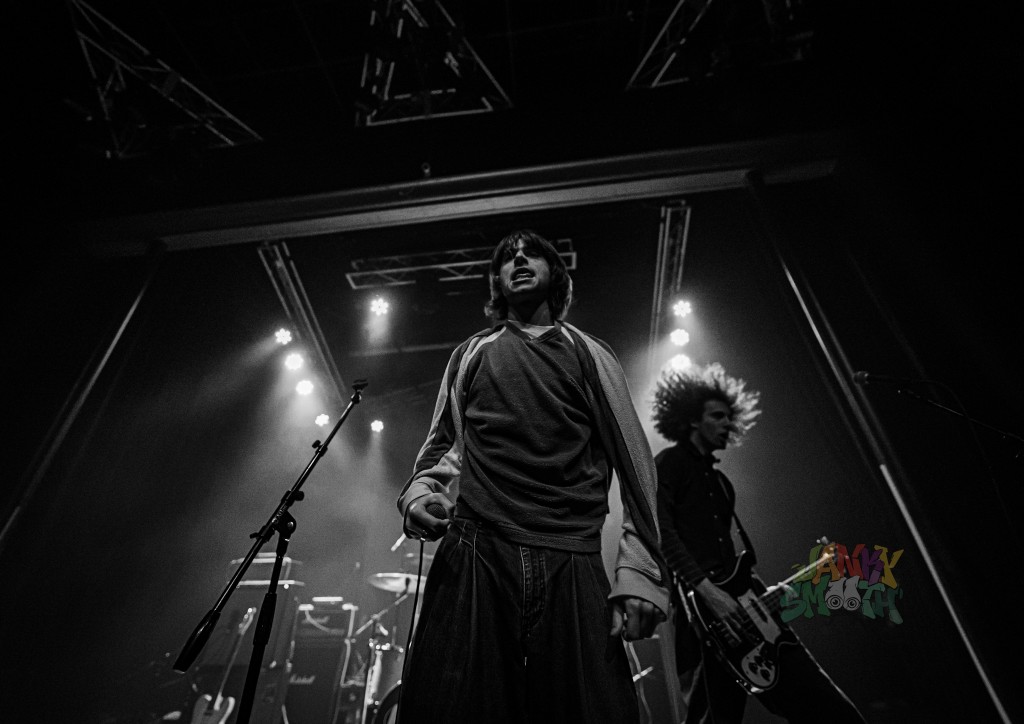 The crowd was warmed up, stretched and sweaty for FIDLAR to come out and destroy and they did just that. FIDLAR came out firing on all cylinders with " Wake Bake Skate", "Cocaine" and "Cheap Cocaine" turning the Observatory upside down into absolute bedlam.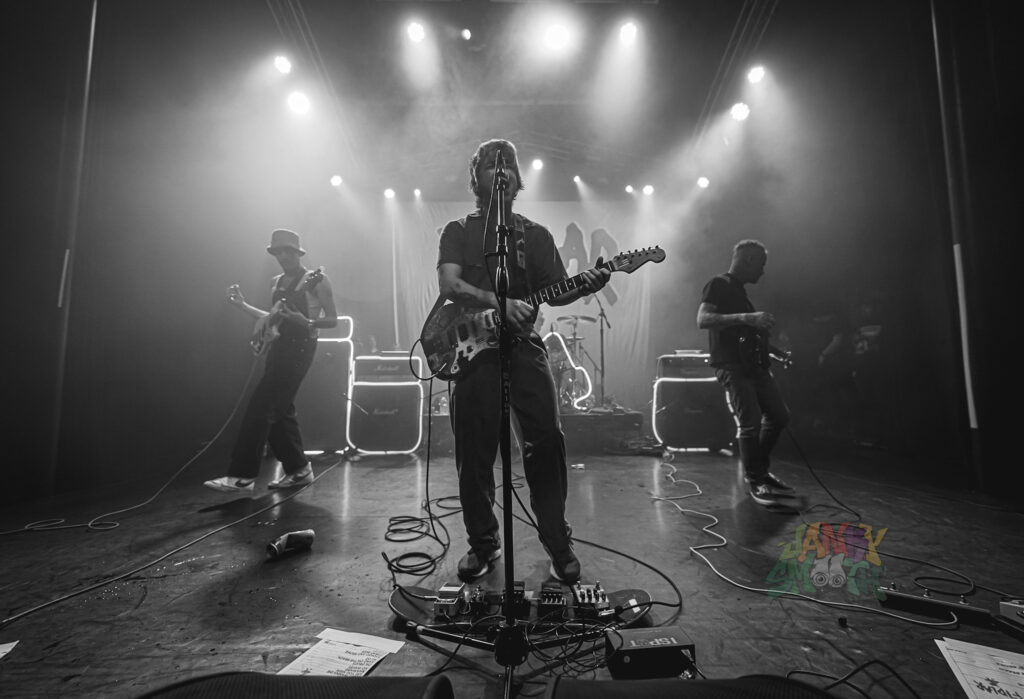 Adding an extra layer to the night was the welcomed addition of Michael Jason Crain on guitar, who needs little introduction from his work in bands such as Dead Cross and Retox. Crain filled a space in the void left by Elvis Kuehn's absence- which FIDLAR have dealt with as well as possible. Zac and the boys looked to be having an absolute blast while belting out a lengthy 20 song performance that covered their entire discography- especially songs from their beloved self titled album. The unhinged excitement is something that only bands like FIDLAR can do to their fans. The constant crowdsurfing and unwanted stage divers making their escape from security made for an enjoyable experience for all attending. The fans are an extension of the band and the band clearly feeds of their energy.
related: Retox at Los Globos are in a League of Their Own
Everyone wanted more and you cannot blame them for wanting the party to continue. FIDLAR closing the set with "Cheap Beer" made the crowd absolutely lose themselves with the iconic chorus. It would be hard to think of a better way to end the night but then again, as a fan myself, there were a number of songs that I wanted to hear but didn't. And that's how you know you've made it as a band.
related: VIDEO- FIDLAR Cheap Beer at The Observatory (2013)
Words and Photos: Joshua Alvarez