Jonny Cat Cancer Benefit at Alex's Bar: Punk Rock, Love & Compassion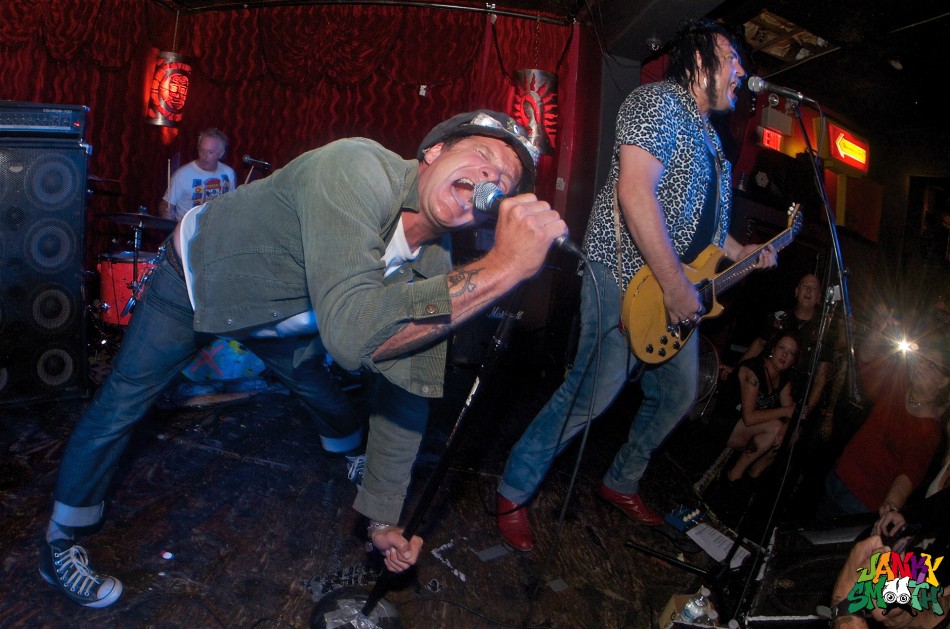 It's hard making fun of something when that thing revolves around someone dying of cancer but all my friends know me to pick the lowest hanging fruit so here we go. I'll present this as half review and half roast.
"Didn't this show already happen 15 years ago?"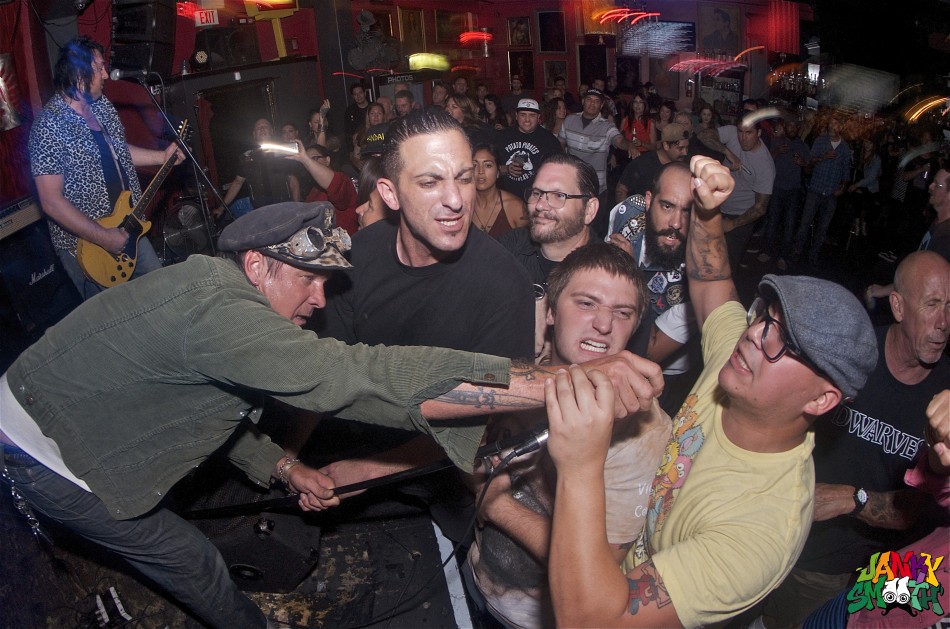 A fair point from the man in the band playing surf rock in animal masks in 2017. Another good point he made was why a bar would have a curtain behind the band. There was definitely a feeling like this was a fire that had been diminished but relit for a honorable cause: Trying to Save Jonny Cat from cancer.
I wasn't familiar with Jonny Harbin aka Jonny Cat but the effort being displayed by his loved ones made the night feel like paying for a PBR was a noble act.
Jonny is based out of Portland's music scene. His most notable band being Cyclops before starting Jonny Cat Records, putting out records of local PDX bands. Plenty of people do the same but from talking to his friends and learning about him, I believe he stands out in the crowd.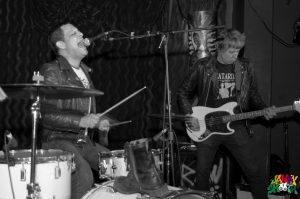 Saturday night at Alex's Bar in Long Beach, the room was filled with people showing that the punk rock scene is filled with love and compassion. You see it when someone falls in a pit and everyone around them comes down to pull them up. So beloved is Jonny, that Jenny of the Neighborhood Brats drove 8 hours from Oakland.
Three piece Die Group set the pace, screaming the lyrics "it doesn't have to be like this" and with surgically precise bass lines along with the violent guitar of Eric Bigarm. Die Group's sound feels like they're pressing against you in a basement and you're being shoved into them until they push you back into the crowd. Give them a listen to choke on a stranger's sweat.
Thee Cormans, my favorite band of the night- they shit talk almost as much as they play music. Also a band that walks into a trash can from the stage and onto the ground- they kind of hit my leg but I'm no punk ass so I just moved to the side and didn't bother with the pain. Thee Cormans make music for dancing on the beach and sneaking beers buried in the sand. They're the band at the beach bar that every girl has gotten the clap from. Show Rock. If that isn't a genre then it should be and Thee Cormans would fit in nicely into that niche- a band that is as entertaining as they are talented.
The crowd cooled down a bit by the time The Neighborhood Brats hit the stage. Not to be deterred, their front woman, Jenny, hemorrhaged passionate notes into the microphone. They made me think of if Be Your Own Pet never broke up but also "matured as musicians.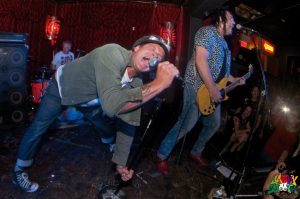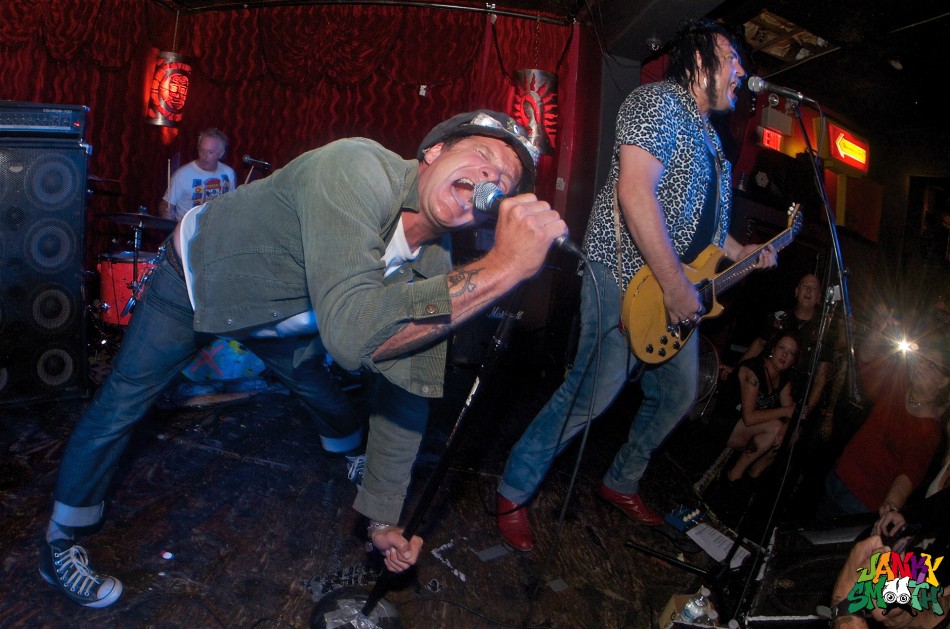 I was very stoked to see The Stitches, finally. Especially after hearing them on GSL comps many years ago. There's something about them. Like street walking cheetahs with hearts full of Lipitor.
They had all the ingredients of a punk rock band: loud guitar sounds and mildly incoherent vocals. I've always felt that with bands like this, the actual lyrics don't matter. It's music for people to be passionate about. You hear what you want to hear and scream it when you're alone. But that's an argument for another day.
They sounded like an aging boxer throwing haymakers of punk fury, making you feel every word of Mike Lohrman shouting "this is right now, this is nowhere." They are the equivalent of cinéma vérité- musique vérité.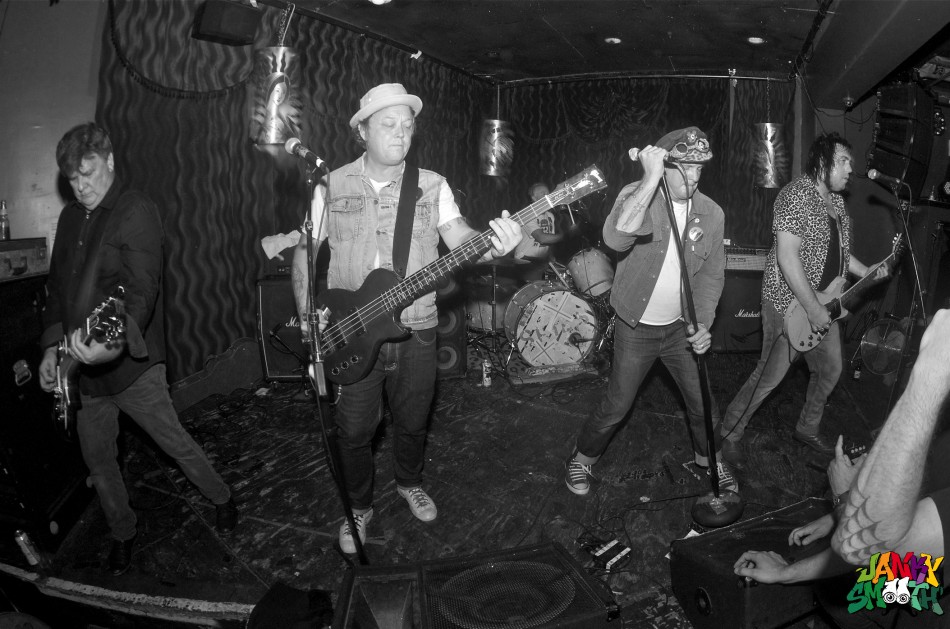 Shout out to The Side Eyes' Kevin and Astrid who I ran into who recently did an interview with the Suge Knight of Janky Smooth Danny B.
I want to say that I'm glad I got to cover this and learn the story behind it. Especially because it made me think of someone who I'd feel the same passion for helping, if the unfortunate ever occurred and he actually helped put this show together…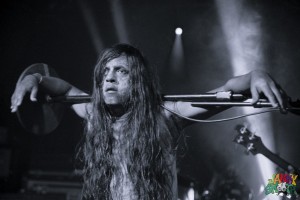 Paul Gonzalez is everyone's best friend or at least that's how he makes you feel. He does so much for people in his life. More than he may know but he should have that feeling returned one thousand times back. Keep watch over your friends and they'll be there for you when you need them.
Also, I finally got to see what it would look like if punk rock Anna Nicole Smith beat up Rob Halford. When a woman jumped some old dude and pounded his face then walked away. No one stopped it. That guy has no friends. He needs Paul.
A word from Jonny Cat:
"I just want to say thanks to everyone and let them know that the support really makes a difference! Having cancer is fucked, I've been through so much shit. I would have lost my house if not for the generosity of the punk scene." – J
Words: Jonathan Reyes
Photos: Albert Licano