California Surf Rock Summer Night: Corners,The Abigails & The Pesos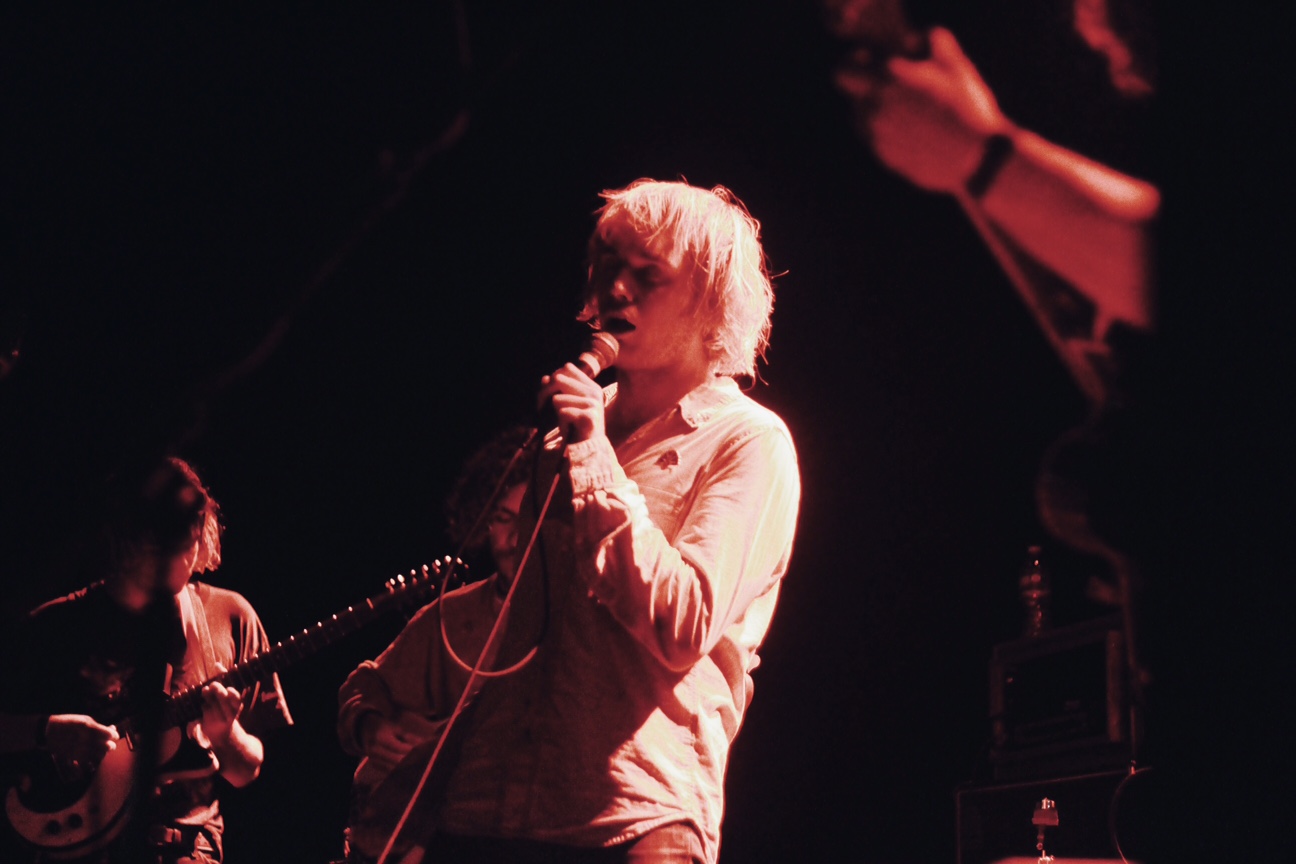 There is a distinct sound to Southern California's Beach Goth/Surf Rock scene that you will not find or hear as authentically anywhere else but here and especially in the Constellation Room at the Observatory in Orange County. Nothing can quite compare to the strung out guitar strokes that resemble and embody the sounds of our ocean waves.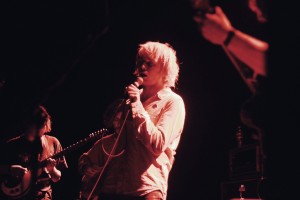 Yan Pessino, the lead singer of The Pesos, indoctrinated us into this show with his haunting vocals. Intoning, "hola, hola, mi amora, hey, hey my, my sweet desire". He set the mood through melody. The tune, "Hey, hey" romanticized & roused the crowd to dance & sway to the rhythm of this seaside ballad.
The Pesos continued their sweet sounding set with the song, "Cumdown", glamorizing a youthful yet blue drug induced lifestyle. The girls held hands & twirled their long beachy waves & high waisted shorts and boys nodded in their shaggy surfer cuts & band tees.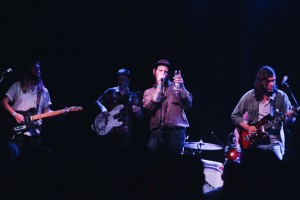 Popping open a few blue ribbons was a successful way to transition to The Abigails. Alcohol might actually be the perfect metaphor for this band. Warren Thomas was stoked as he began the bands set by telling us "I want to fucking party with you, that's what I want to do, so if guys are down to party, then right on".
It was a drunken, nylon string, twang performance. The pulsing of the song, "29" is about a man who's been around the block a few times and it woke up the crowd. The boys next to the stage, with their greaser hair pomps, began lighting cigarettes for themselves & the band members. Girls in 50's inspired outfits & haircuts were so into the sound they jumped & frolicked on stage & punctuated their dance by throwing themselves into the audience, crowd surfing to the country filled, wanderlust vibrations.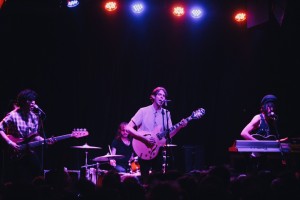 Corners ended the show with a big bang. If Interpol & JoyDivision had a baby, it would've been born on every stage Corners plays on. The post punk feel got everyone moshing to the song, "We're Changing", an up beat tune that tells of a man who let his lover know that he wasn't a suit and tie man and they were drifting because his personality was & would continue to be rebellious- much like the music and scene the band itself stood for.
Leave it up to creative minds of The Pesos, The Abigails, & Corners to paint the picture of the Golden State beach style of living. If you close your eyes and listen closely to Carpet Dope, Tundra or Maxed Out Distractions, the three most recent releases of the three bands that played on this night, they take you on a trip to the heart and soul of California's tides and deserts. Nothing compares to the distinguishable sound of our west coast, California surf rock.
Words: Joetta Valdes
Photos: Oscar Diaz