The Significance of Japandroids Unknown to The Observatory Security Staff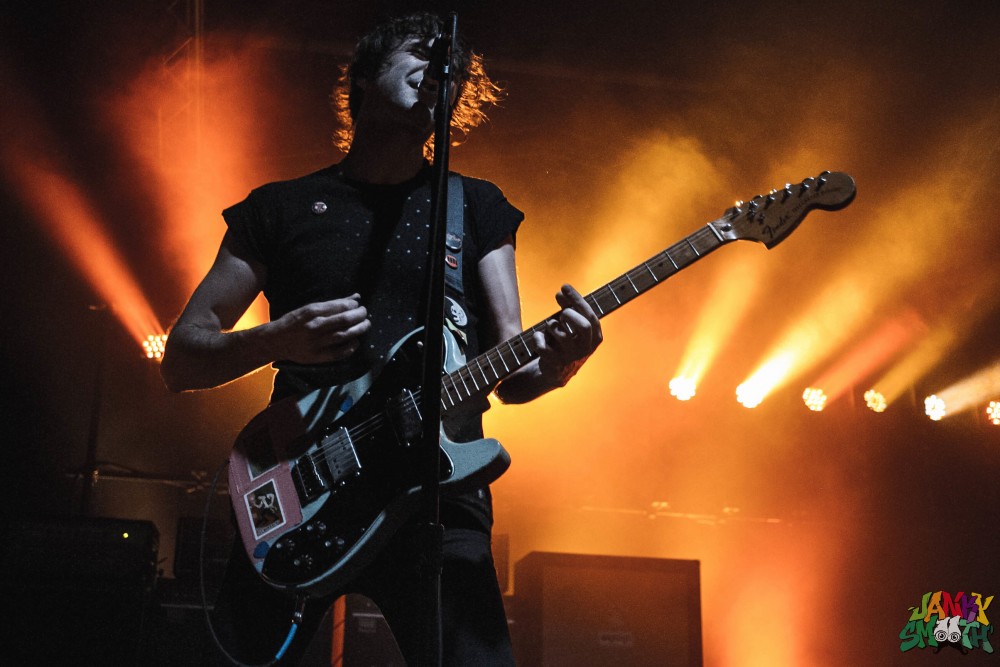 A Hockey Game: An Acceptable Canadian Excuse to Be Late For Japandroids Set at The Observatory
I arrived at the side of the Observatory stage for Japandroids at 10:11 pm, soaked in sweat from the glory of winning a hockey game that ended 20 minutes earlier, and dealing with the security guards at The Observatory. Despite proof of credentials, I still found myself waiting outside the venue in front of a closed box office until the staff of seven security guards at an empty door gave in and let me through. Nevertheless, I was reassured that none of the staff had any idea who I was, or why any publication would care to cover this show.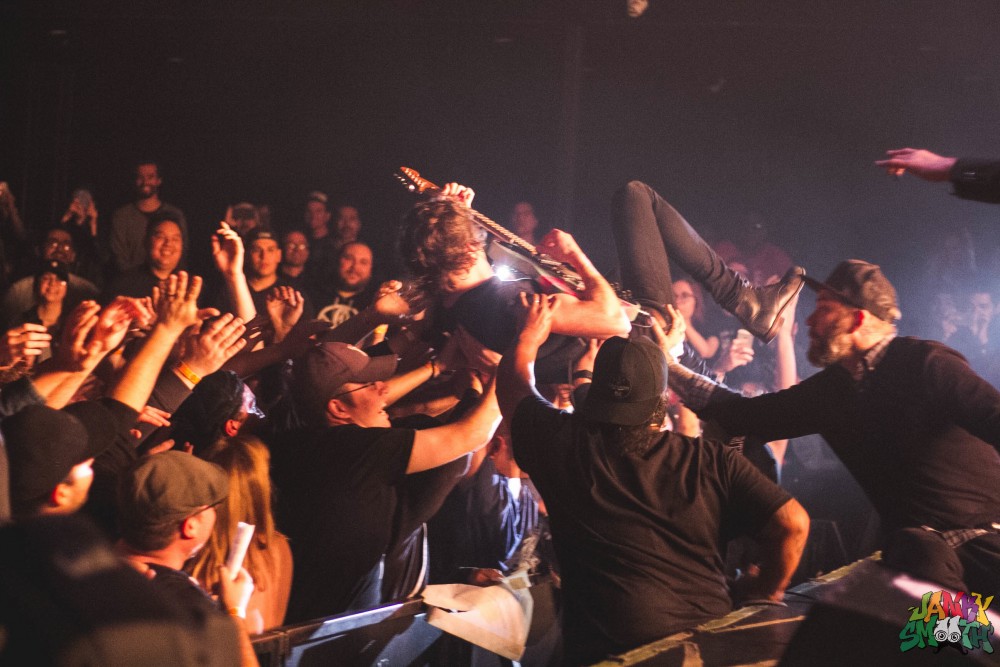 Observatory Suggestion Box: Hand Out Press Releases To Security Guards Like Daily Specials to Waiters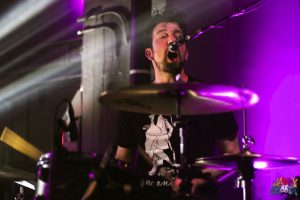 Yes, perhaps they were just doing their job which didn't include taking note of the endless accolades Japandroids had garnered over their first ten years as a band. Were they truly oblivious to the fact that Spin Magazine had only five years earlier called them Band of the Year in 2012? Perhaps they had never known about Japandroids dominance on top ten lists for when their second studio album, Celebration Rock, had received universal acclaim. Maybe they just failed to remember a nearly nonstop tour that brought the duo to every major music festival in the world, crossing over 40 international borders, all the while maintaining Canadian passports. But here we were, mid-set, and now in Santa Ana, CA. Near to the Wild Heart of Life, the two-piece's first studio album in 5 years, had just been released 5 weeks ago, and was steadily becoming one of my favorite releases of 2017. Tonight's show was to be one of the last in a string of California appearances before the band returned to Vancouver, BC. GTFO of my way!
Finally: The Japandroids Live
Though I missed the opening of the Japandroids set and the opener, Craig Finn and the Uptown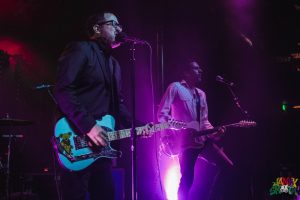 Controllers, Janky photographer for this evening, The Hextron informed me that they kicked off their set with the title track of their new album, which quickly ignited the crowd.
Near to the Wild Heart of Life, the band's first new single in nearly half a decade, contains a sound similar to some of their more popular songs from Celebration Rock, with a Springsteen-esque quality to it, complete with sing along harmonies, and several breakdowns. It's abundantly clear that for a two-piece, these Canucks can still pack as much sound into each song as any other band, but it was the teases of The Clash, Metallica & AC/DC that the audience really responded to.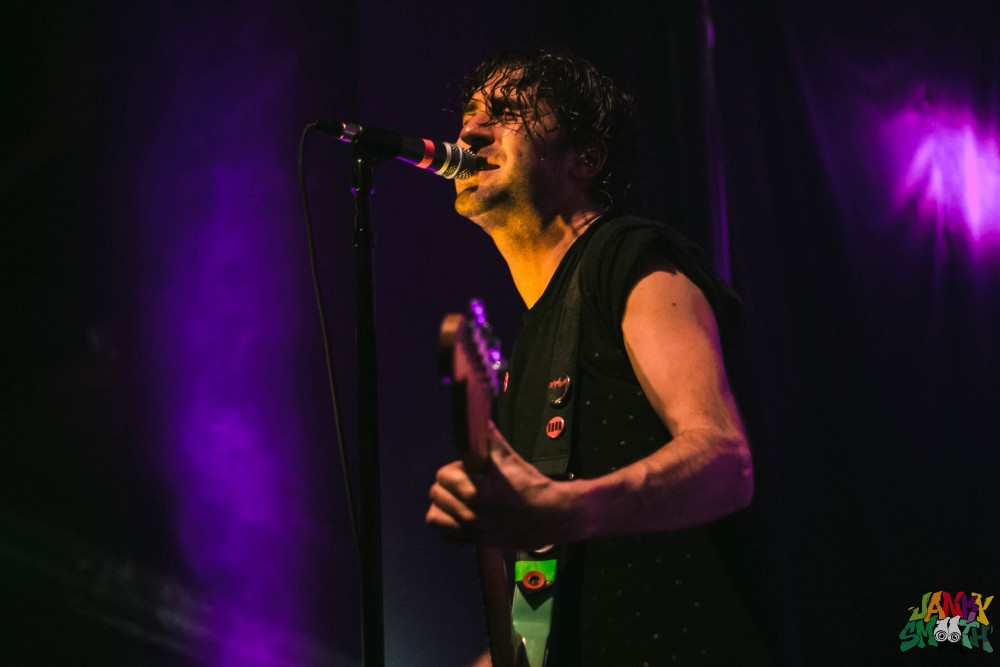 Golden Music McNuggets- A Two Piece That Sound Like a Four Piece
When Singer / guitarist, Brian King dedicated Wet Hair, The first song of the night I caught from 2009's Post Nothing, to the audience, the crowd started to turn it up. Drummer, David Prowse, showcased his talents with solos throughout the night, especially on the gang vocal heavy, "No known Drink or Drug" which will likely be featured in sets for years to come. The obligatory hand clapping in songs such as this are a bit formulaic, but in these shows there's little judgement, especially when a band is this friendly to their audience as well as to each other. Their chemistry looks as strong as ever, which was apparent by King's ability to flash smiles at Prowse throughout songs such as "Heart Sweats" and "Midnight to Morning". King constantly took breaks in between songs to thank his guests, and share stories from the road, sometimes reaching for a shot or beer from his crew, and raising one to the starry eyed faces in the crowd to a stream of seemingly never ending applause.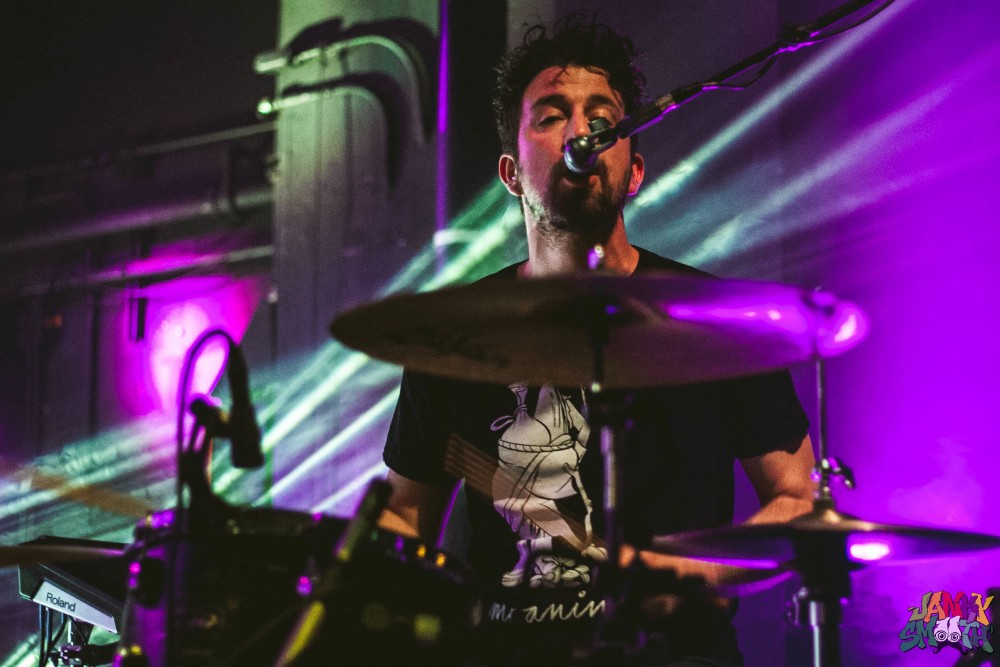 There were several lulls in the show, none of which are uncommon for a set lasting over an hour and a half, though most were redeemed soon after by the inclusion of singles such as "Young Hearts Spark Fire" and "The House that Heaven Built". Heaven still remains a track that stands out above all their material, and will likely die as the band's go to song at the end of the set. I had been misinformed upon my arrival that they had already played the song, and I realized two seconds into the first notes that for a man with no distinct religion, I often had my prayers answered rather quickly. I wanted to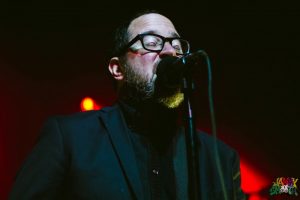 hear that song end my Monday night; I've heard them play it live four times now, and have watched it grow from a soon to be released single, to an anthem, that at one time welcomed their home town hockey team, The Vancouver Canucks onto the ice in their home arena. This in Canada is the highest honor a rock band can receive, including the Polaris prize, which Japandroids seem to be contenders for with every release. The energy level remained it's highest through this final sing a long, before the band brought out opener act, Craig Finn to play one more cover version of AC/DC's "If you want Blood (You Got It!).
Eternally Independent Forevermore
It's no surprise Japandroids gets plucked from genre to genre, with fans from all scenes claiming them as their own. After all, their punk-aesthetic approach to releasing their music on indie labels, coupled with the massive success they are greeted with internationally, they have set the stage for the band to transcend any particular category, and deservedly share their songs with an ever growing fan base across all backgrounds. Their versatility in their live sets, as well as their studio releases will have music critics pinned to the wall, second guessing themselves if Japandroids should ever permanently leave their Canadian Indie / Punk roots for alt-rock radio hits. Their crowds might not be as sweaty or loud as they once seemed in smaller rooms, but the audience still adores them, which was apparent on performances such as "Sovereignty", which continues to standalone after nearly ten years. The band is about to embark on another European tour this Spring, hopefully returning in time to be added to the last leg of US summer festivals. They remain on a seemingly small list of bands who have yet to let me down, and I recommend them to all no matter what your taste in music is.
Words: Dave Unbuckled
Photos: Hector Vergara