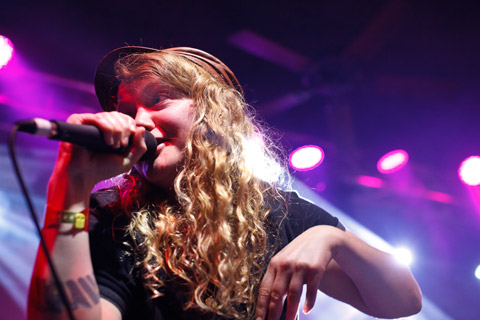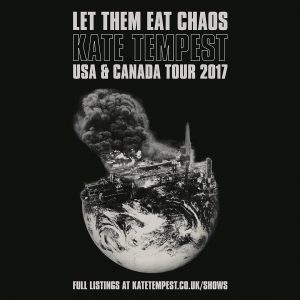 If you're ANYTHING like we are, you are thirsty for an artist or musician to say something tangible and inspiring and infuriating on the state of our world. Like they used to. To say the things that so many of us are thinking . The things that so many others say to forget because we can't change them anyway, when the truth is that if we all descended on the halls of power like a human tidal wave, we could wash away the corruption and indifference to human suffering with the weapon in our wallets. Almost overnight. We think Kate Tempest could very well be that artist and she's coming to Southern California this week on her first U.S. tour in support of last year's album, Let Them Eat Chaos. Not only that but she's being supported by extraordinary beat producer, Boom Bip.
Janky Smooth is giving away 2 TICKETS TO SEE KATE TEMPEST AT THE CONSTELLATION ROOM INSIDE THE OBSERVATORY IN SANTA ANA on Wednesday, March 22nd.
To win tickets simply follow Janky Smooth on Facebook, IG and/or Twitter and share this post on any or all of those sites. That's it. Winner will be selected on Tuesday March 21st at 11 a.m.
Or, to make sure you don't miss the very first west coast stop of her first U.S. tour, you can guarantee you're in the Constellation Room for Kate Tempest by purchasing tickets here.
We would only suggest for you to make your shared post stand out enough to be noticed when we're picking the winner. What does that mean? Fuck if we know. We'll know it when we see it.
Kate Tempest and her dope ass band are coming off a late night performance on Fallon that is still being talked about. I guess other people are thirsty too… thank god…check it