Janky Smooth Presents: FYF Janky Mixtape III & Download for 2017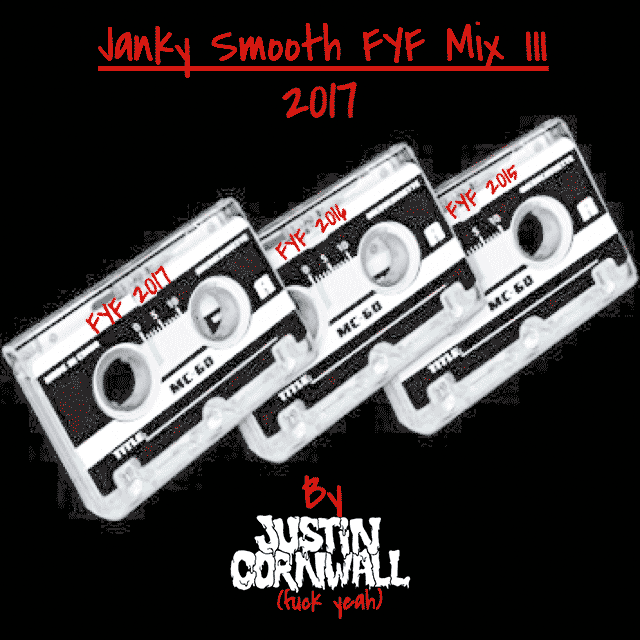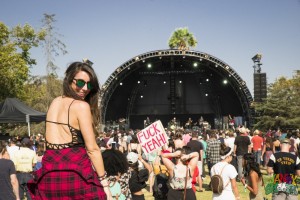 It's hard to believe FYF is just around the corner- again. It feels like yesterday I was stumbling out of the downtown Metrolink station, asking a stranger with a festival wristband on for a ride home (gas money included, of course) because my phone was completely dead. After getting enough power in my phone from home, proceeding to the Lyft waiting outside my door to the filthy Overpass where I watched Father John Misty saucily put moves on any girl who would look at him… oh, and of course, THREE YEARS SINCE MY FIRST FYF MIXTAPE FOR JANKY SMOOTH? Jesus fuckin Christ, where does the time go?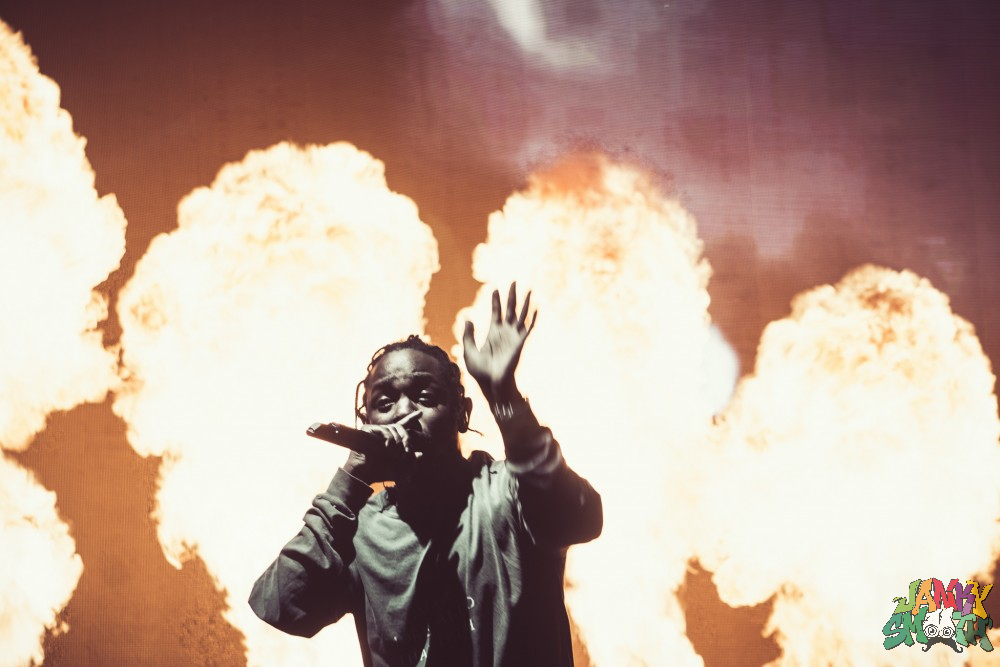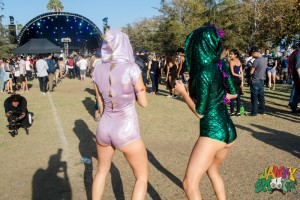 FYF has always been one of my favorite parties of the year and I've been attending for almost 10 years in a row. I've worked the festival, snuck in, bought tickets an hour before deciding to go – it's a world class event in our own backyard. The recurring acts on the lineup are like distant relatives I get to reconnect with every year. The headliners jump out of my old iTunes library and onto the top billed lines. Electronic, rap, rock and the sticky stuff in-between, these bookers kill it every single year. The dust gets kicked up, the drugs kick in and the dancing never stops. From the modest beginnings of East Sunset Blvd clubs, to the scaling of Sean Carlson's dream at LA Historic Park to the massive migration and the growing pains of moving to Exposition Park, FYF survived and thrived while even the L.A. Sports Arena met it's demise through that time. Each location is artfully mapped out and logistical issues handled with the music fan in mind, sending the unmistakeable message that this is the people's festival.
I had the pleasure of putting together another FYF fest mixtape for Janky Smooth – but this year we trimmed the fat instead of including the entire lineup. Danny B and I collaborated on a playlist – he picked most and left me to my own devices on some of the 20 hand picked artists, to get you pumped and familiar with some of the best acts on there. See you out there!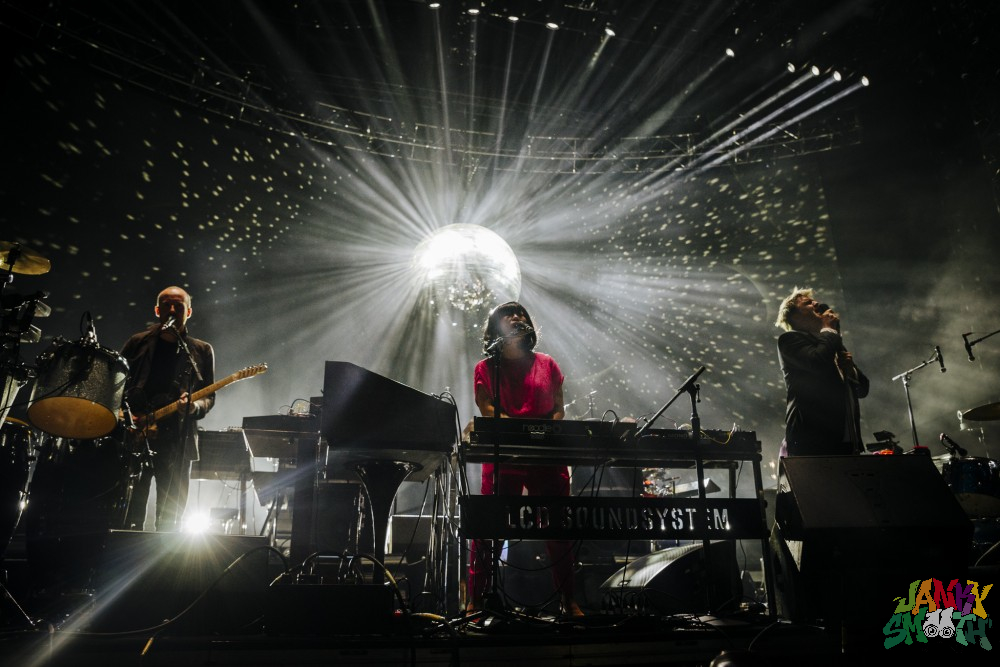 Download Janky Smooth FYF Mixtape III by DJ Justin Cornwall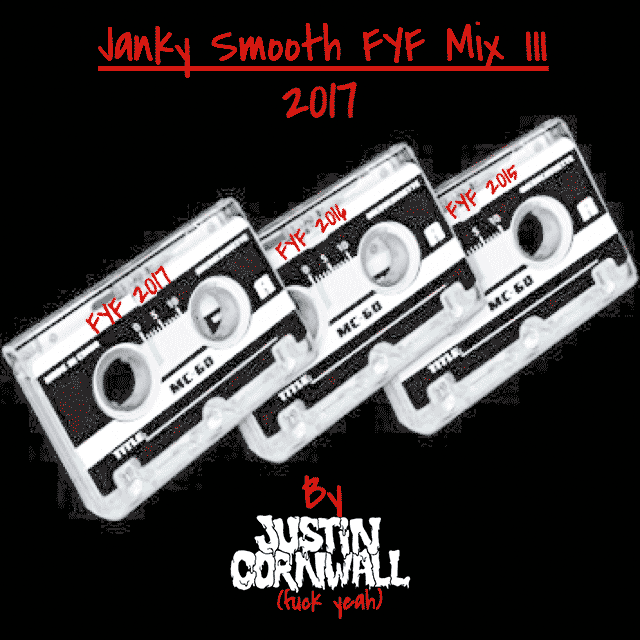 Track Listing

1

Award Tour

by A Tribe Called Quest
2

Carry The Zero

by Built To Spill
3

You're the Doctor

by Ty Segall
4

Let's Go Surfing

by

The Drums

5

Told You I'd Be with the Guys

by

Cherry Glazerr

6

Passed You By

by Chicano Batman
7

Hunter

by Björk
8

Neptune Estate

by King Krule
9

TheRightThing

by Kirk Knight
10

Captain Stupido

by Thundercat
11

Oh Messy Life

by Cap'n Jazz
12

Call Ticketron

by Run The Jewels
13

Desperate Guys

by The Faint
14

Sierra Leone

by Frank Ocean
15

Sin

by Nine Inch Nails
16

Gimme Danger

by Iggy & the Stooges
17

HI-FIVE

by Angel Olsen
18

Turned Out Light

by Oh Sees
19

Star Roving

by Slowdive
20

Khmlwugh

by Homeshake
21

Holy Mountain

by Sleep