Janky Smooth Presents: FYF 2016 Preview And Janky Mixtape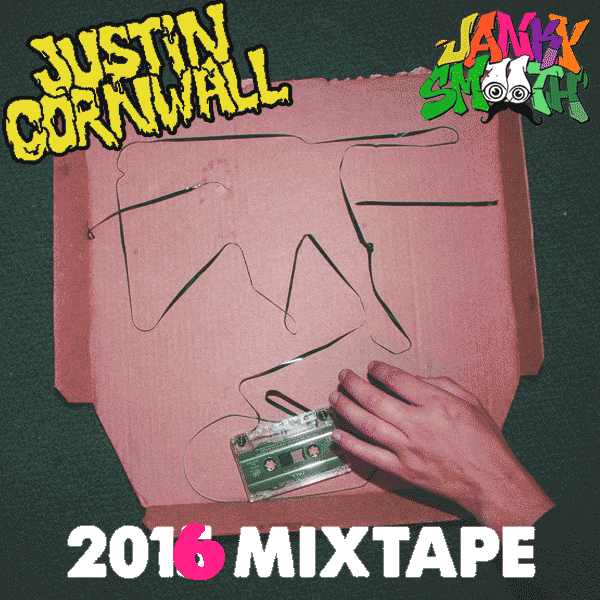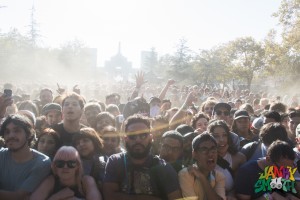 It's that time of year again in L.A.  FYF is OUR festival and the evolution of a fledgling, independent, local event in Echo Park called Fuck Yeah Fest organized by some local scene kid named Sean Carlson, has transformed into a world class festival with world class talent in a world class setting in Exposition Park.  To all our faithful fans and haters; please enjoy streaming or downloading our annual FYF 2016 mixtape by DJ Justin Cornwall and festival preview by our very own wordsmith, Brent Smith.
Love,
The Jankiest, Danny Baraz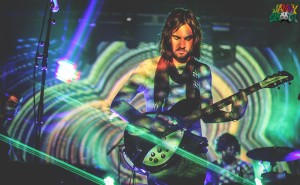 It's 2016. Bowie and Prince are dead. Reality T.V. has assimilated the political sphere, summer fires are stoked and well-fed, and trigger fingers seem itchier than ever. This is Fuck Yeah Fest's moment. On August 27 and 28, FYF looks to put on a hell of a clinic, going with moxie over showmanship. Headliners feature Kendrick Lamar, Tame Impala, LCD Soundsystem and Grace Jones—four acts that inhabit a paradoxical interzone between indie and mainstream.
FYF has all the cred of Coachella or EDC without the obnoxious baggage or neon-gaudy self-importance. FYF's reputation now is one of coveted, cunning formidability; like a million-person kill count it's almost too big to conceive. How else could you get Kanye West to headline last minute for Frank Ocean at FYF 2015? It's come a long way from its Echo days, having only grown at L.A. Historic Park, and now come into its own, anchored in Exposition Park among the shadows casted by the Coliseum torch—a new ritual spark in the last days of summer before the days get shorter, nights grow longer (and we all look forward to Desert Daze sshhh don't tell the others).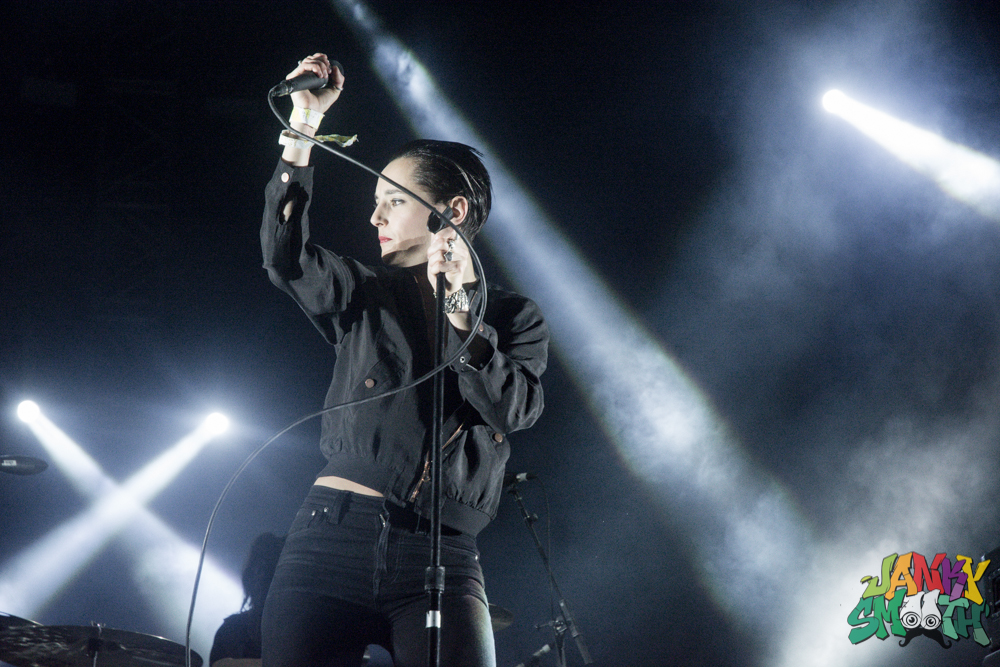 Will FYF provide much-needed solace from our current social/political/spiritual malaise, or will it be some ugly reflection of it, riddled with unforeseen logistical nightmares, pulsing with spiteful political fervor, and magnified within a rectangular area bounded between Vermont and the 110?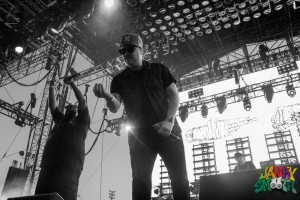 Though with this year's lineup, it's hard not to be optimistic. It's definitely a bill with bite, a good balance between David and Goliath curated from all dark corners of the indie scene, not just in L.A., but worldwide. FYF's small print bands include Black Lips, Beach House, Chelsea Wolfe, Grimes, Kelela, and those with new tunes in 2016 like Ty Segall & the Muggers, Young Thug, Head Wound City, Blood Orange, and DIIV, making for an ambitious intersection of rock, rap, R&B, electronic and everything in between (that hopefully isn't trying too hard to please everyone).
I pondered whether FYF would be solace from our current woes or ugly reflection, but I know better than to ask either/or questions. No doubt it'll serve as great escape for a cruel, bright summer, a trapdoor into a darkly indie dimension, but don't be surprised by any topical overtones from the outside world, i.e. Father John Misty's notorious trolling, Anohni's recent "Drone Bomb Me," and of course L.A.'s own Kendrick Lamar, whose talent (not only inspired Bowie's swan song Blackstar, but) made both a Reebok endorsement and a gig playing POTUS's 55th birthday look the opposite of lame.
Grace Jones is killing it at age 67, as those who were at Afropunk Brooklyn can attest, and the only artist who could make me stoked on disco. It shouldn't matter that her last album Hurricane came out in 2008 ("Corporate Cannibal" didn't get enough play), she's officially deified as ultimate actor/musician/supermodel crossover and overall badass (fun facts: she played an Amazonian Bond villain in A View to Kill and had Dolph Lundgren working as her personal bodyguard before he hit it big.) Known BFF to Andy Warhol, she was no stranger to partying. She had her baby shower in 1979 at the Garage disco in NY with an A-list guestlist (when she was pregnant with her son Paulo Goude), and her first time taking ecstasy was with Timothy Leary. In her 2015 memoir, I'll Never Write My Memoirs, she cleared up a few preferences, "Coke was never my drug, although there are some who might be surprised by that. By being so closely associated with Studio 54, the assumption is that I was a complete cocaine fiend. If I had taken as much cocaine as it is rumored, I wouldn't have a nose. Actually, I preferred to put a rock up my ass rather than snort it." Basically what I'm trying to say is that it seems impossible for a Grace Jones set to not be epic (and that my friends complaining about 'being old' because they're pushing 30 need to shut the fuck up already).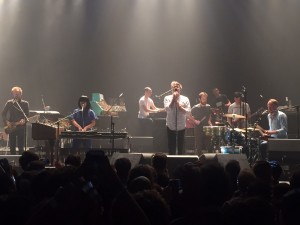 LCD Soundsystem is coming off of a five-year hiatus with a new album that I'm sure many are anticipating, especially when they're coming off of the high at Outside Lands; and when it comes to Tame Impala, like it or not, it doesn't really get any bigger in the current revived eon of psych rock.
What's great about FYF is that there's still a relatively merciful day pass ($125; Saturday is already sold out). Its $219 two-day pass is redeemed only by a lineup bursting at the seams with dark energy. Grooving and moshing are inevitable.
Stay hot, fest-frenzied (and job-free), L.A.
Connect with DJ Justin Cornwall:
http://www.facebook.com/justincornwall.dj
http://www.instagram.com/what_justin/
FYF 2016 Mixtape Track List
Denzel Curry – Knotty Head
ANOHNI – 4 Degrees 
Mac DeMarco – Passing Out Pieces 
Grimes – Genesis
Head Wound City – Scraper
Jagwar Ma – What Love
Vince Staples – Nate Feat. James Fauntleroy
Boogie – Man Down
Charles Bradley – Stay Away
Gold Panda – You
Alex G – Brite Boy
Todd Terje – Preben Goes To Acapulco (Single Edit)
Saves The Day – At Your Funeral
Kamaiyah – How Does It Feel
air – cherry blossom girl
DIIV – Under The Sun
Preoccupations – Degraded
KELELA – The High
Ty Segall – You Make the Sun Fry
SHEER MAG – Can't Stop Fighting
Banks & Steelz – Giant
Explosions In The Sky – Trembling Hands
Shellac – Prayer To God
Julien Baker – Something
Wild Nothing – Shadow
Peter, Bjorn & John – It Don't Move Me
Andy Stott – Selfish
Grace Jones – I've Seen That Face Before (Libertango)
LCD Soundsystem – Tribulations
Chelsea Wolfe – After The Fall
Floating Points – Nespole
Rae Sremmurd – No Type
Museum Of Love – In Infancy
Body Language – Falling Out (Honey Soundsystem Remix)
Tame Impala – Elephant
Hop Along – Tibetan Pop Stars.mp3
The Black Madonna – We Can Never Be Apart
Bicep – Just
Hot Chip – Over and Over
Uncle Acid & The Deadbeats – I'll Cut You Down
Blood Orange – You're Not Good Enough
Junior Boys – In The Morning
Beach House – Norway
Young Thug – Pacifier
Oneohtrix Point Never – Replica
Benjamin Ball – Flash A Flashlight (Gerd Janson Vocal Mix)
Wolf Parade – What Did My Lover Say_ (It Always Had To Go This Way)
Corbin – Worn.mp3
Father John Misty – True Affection
Julia Holter – In The Same Room
Kendrick Lamar – King Kunta
Classixx – Bird Of Prey (Ft. Joe Keefe)
Black Lips – Bad Kids
Moby – Honey