Black Lips Vandalize L.A. w/ Satan's Graffiti at The Regent Theater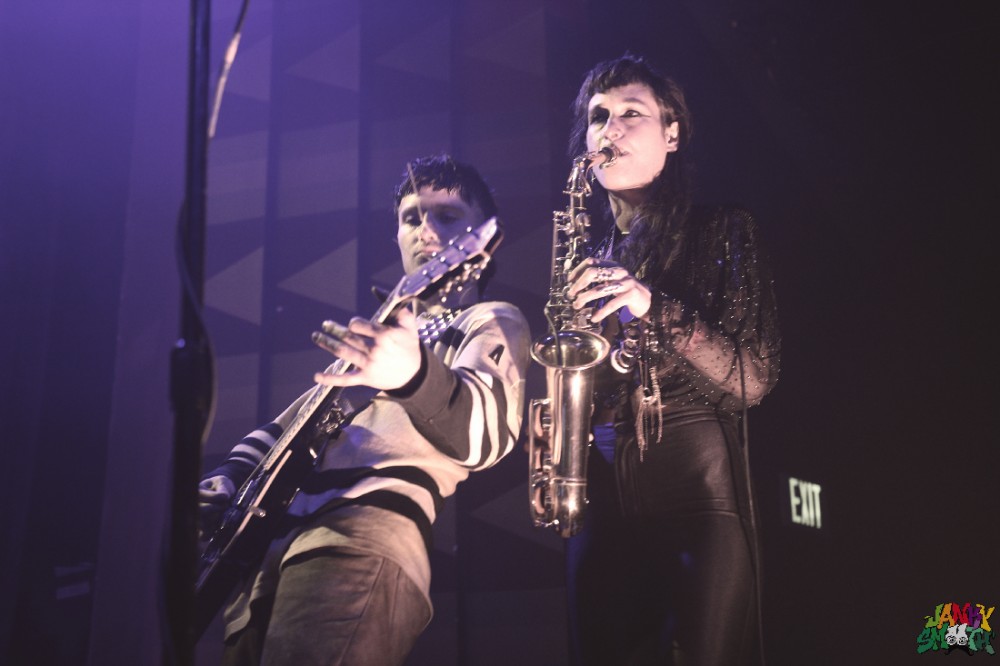 Yes, your favorite garage rockin', junked out beatniks, the Black Lips have a new album and are currently on tour. And just like the many indie anti-hero demi-gods that have gone before them, they have their eyes on the prize of scaling their operations onto the tape and record players and bluetooth audio speakers of music civilians that don't take this shit as seriously as some of us do. You know, the ones that send you into the largely undefined, next level of this nebulous blob forming in the place where the music industry used to be. So, because of my deep affection for the bad kid rockers and the fact that I don't hate their latest album, Satan's Graffiti or God's Art? like I've heard from a handful of Black Lips purists upon it's release, the most important task for determining it's value to my music portfolio was to see them do it live… besides, maybe Yoko Ono would show up at The Regent Theater as a guest to perform on the song she's featured on the new album her son Sean produced, "Occidental Front"…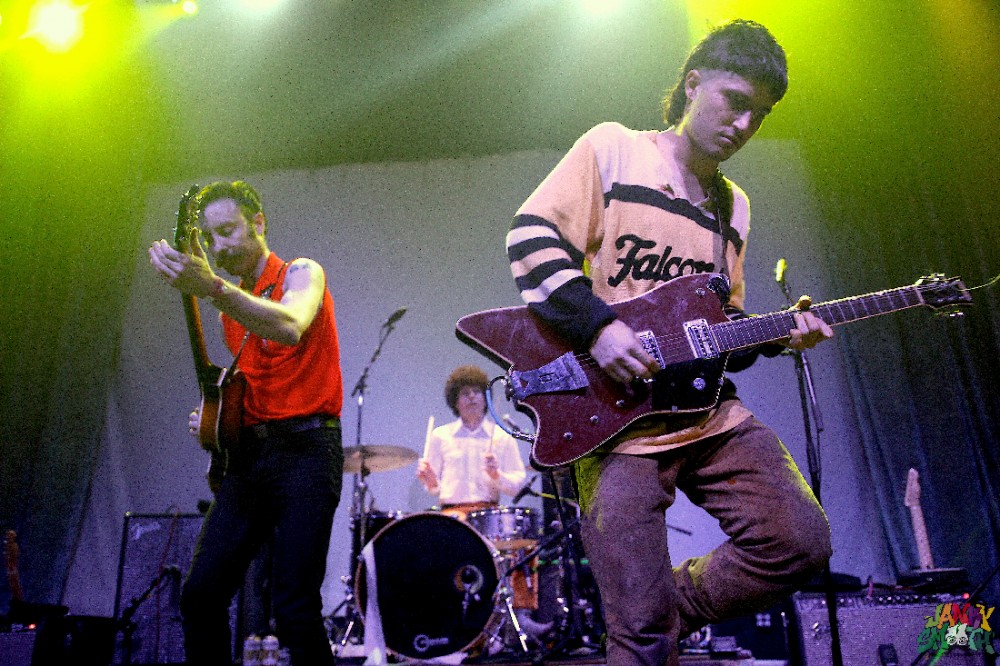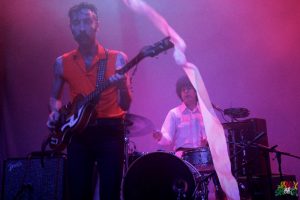 Part of the fun for me at shows is attempting to imagine the inner dynamics of the band based on their interactions on stage. Through subtle gestures, perceived body language and pithy banter, I often get a feeling about who in the band has beef with someone else or even just subtle annoyances that can reveal themselves when a group of people are stuck together for months at a time on tour. Well, with the "new members", one of which includes sax player, Zumi Rosow whom I've been seeing perform with the band almost every time I've ever seen them play over the past years and drummer, Oakley Munson replacing original drummer and a founding member, Joe Bradley, I had completely imagined story lines of what happened to Joe who wrote, arguably the bands biggest hit, "Bad Kids." His absence immediately answered the question asked by friends and acquaintances who saw Black Lips play The Observatory the night before and lamented Black Lips failing to play the iconic track which propelled them into the stratosphere of indie radio so many years ago. I also did not know that Bradley had been replaced and Zumi made an "official" member (I can only assume that means publishing rights) until I showed up to The Regent Theater that night.
My imagined scenario now included Zumi playing the role of Yoko Ono which led me to imagine the reasons why Yoko Ono contributed to the album and as a symbol of her role in the break up of the Beatles. I imagined that Zumi a symbol of the progress we've all made toward smashing the patriarchy and that Joe Bradley departed for some reason relating to that. Not because of misogyny, per se but maybe how it effected his paycheck? Anywho, that's all completely made up… but still I wonder….
Of course, I tread lightly on presuming too much or speculating on band drama beyond any of that. Black Lips have had enough dramatic and at times, forced lineup changes due to death and addiction to go picking that scab off completely- and with so many bands born in this decade failing to produce anything of note past their sophomore efforts, I'm just grateful that the Black Lips are still making great records, with Satan's Graffiti or God's Art? being their 8th full length studio effort.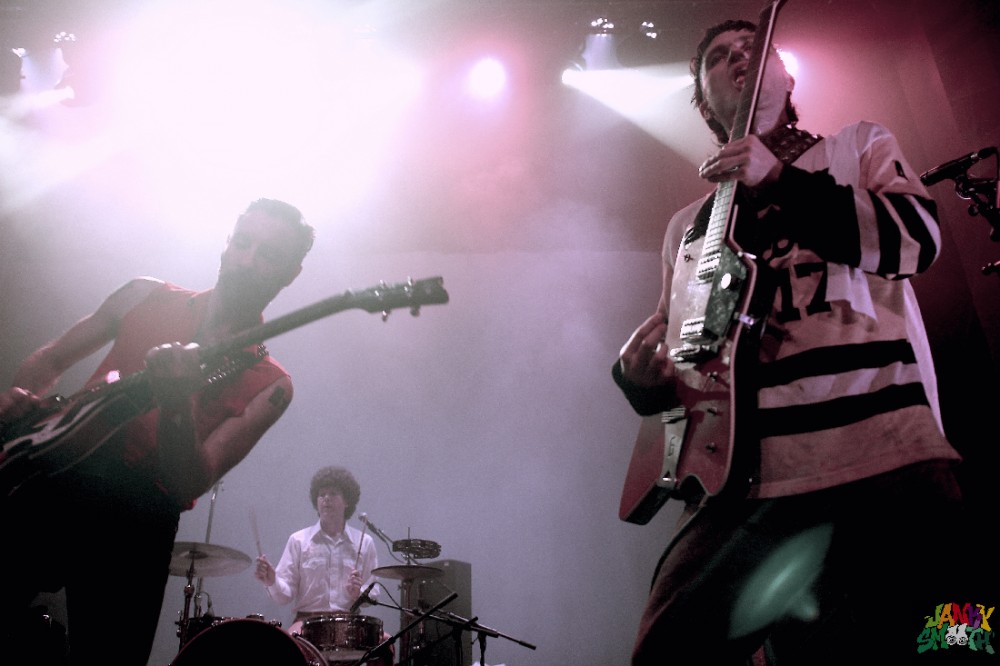 Throughout the show and throughout the new album, it seemed clear that a conversation was had at some point that OG, returning guitarist Jack Hines should have a bigger role in records and louder voice at live shows, because he had a presence that seemed magnified more than some of the other times I've seen Black Lips live. Also, Hines is singing on some of the new tracks off "Satan's Graffiti" and I didn't realize that until this faithful night at the Regent. I liked those songs.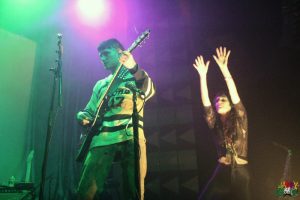 Songs like "Dirty Hands", "We Know" and "Occidental Front" among others were performed and set The Regent Theater ablaze and, even if for just one moment, the "Satan's Graffiti" naysayers all seemed content in those moments the band played their new offerings live. Because, quite honestly, the "new sound" isn't that much of a departure. Maybe just a bit more dynamic and just taking little bit off the ol BPM-ometer. But "Satan's Graffiti" is still undeniably Black Lips material at it's core with that filthy fuzz and solid state (or is tube amps?) reverb with anthemic hooks that lead to sing alongs on taboo subjects- just as rock and roll was designed at inception.
The Black Lips set came equipped with a Costco-esque supply of toilet paper, presumably provided by the band themselves. In the true spirit of DIY, a couple dozen rolls of toilet paper served as a more than sufficient visual stimulation for Black Lips live show- no confetti cannons or million dollar lighting system necessary when you're vibing on garage rock.
Unfortunately, due to a combination of communication wires getting crossed about who would be writing this review and Friday night L.A. traffic, I missed two opening bands that are worth fighting traffic over- Timmy's Organism and Starcrawler.
But…
I've seen Timmy's Organism on a number of occasions and we reviewed them last year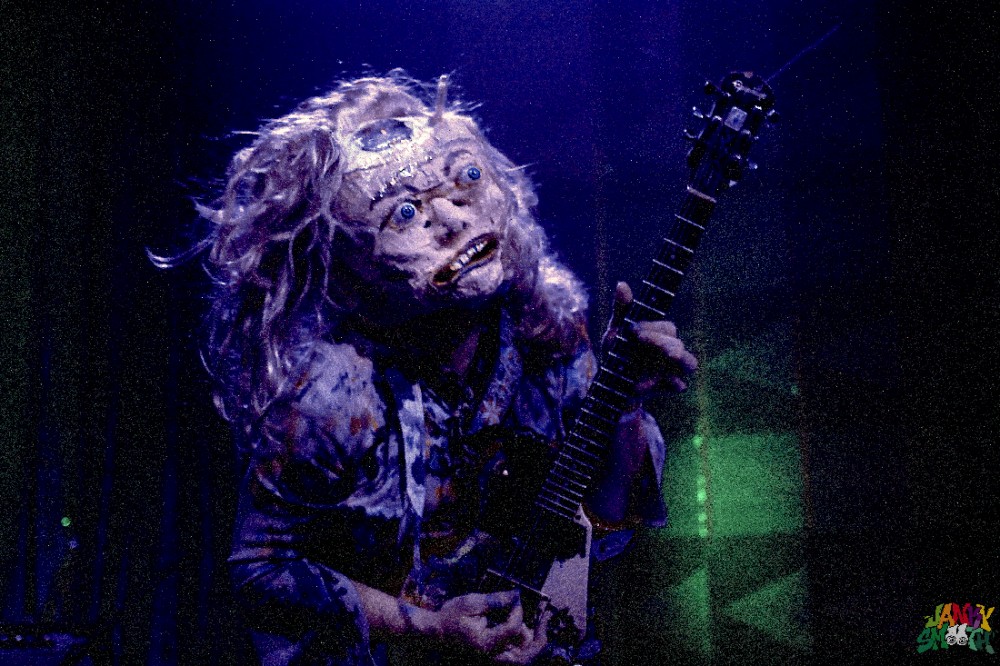 And…
I was super disappointed to miss Starcrawler since there is a vibrational buzz surrounding them and they seem to be on every flyer I see these days. I have since seen them at Dirty Penni Fest and will say that the buzz is justified. Starcrawler epitomizes the very essence of RocknRoll decadence and showmanship and expect the trend of seeing them on flyers to continue- only I don't think they'll be at the bottom of those flyers for very much longer.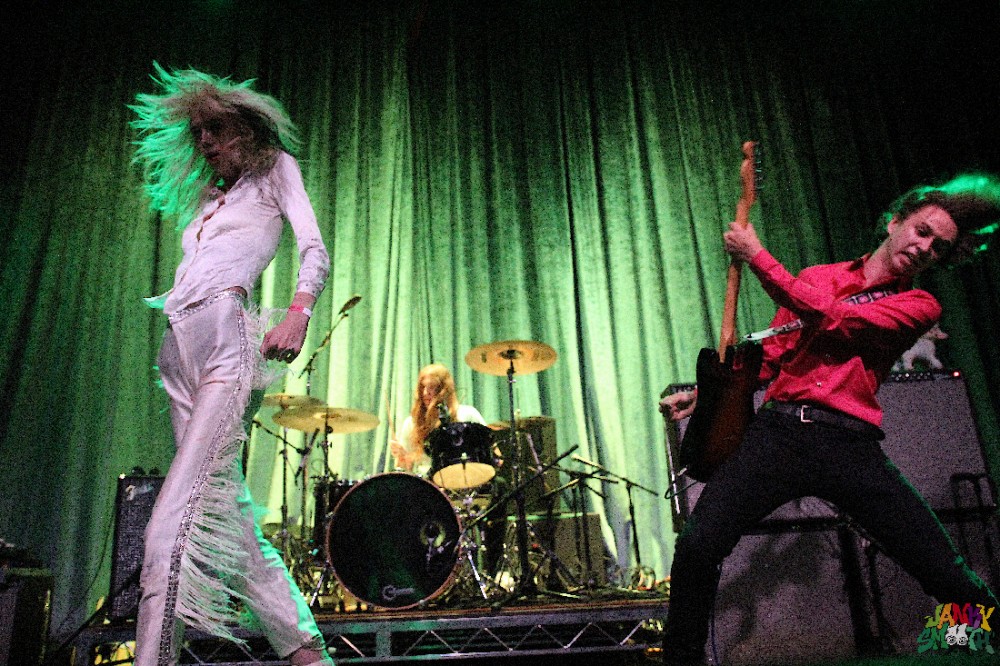 When bands make a decision, whether conscious or not to tweak their sound either from boredom of doing the same thing on every album or to appeal to a wider audience and make more money, the results are typically disastrous to the super fan. I'm totally into what I've heard and seen so far from Satan's Graffiti and after seeing them perform some of these songs live, I'm even more into it.
Words: Danny Baraz
Photos: Alyson Camus