Jane's Addiction- Hollywood Royalty At The Palladium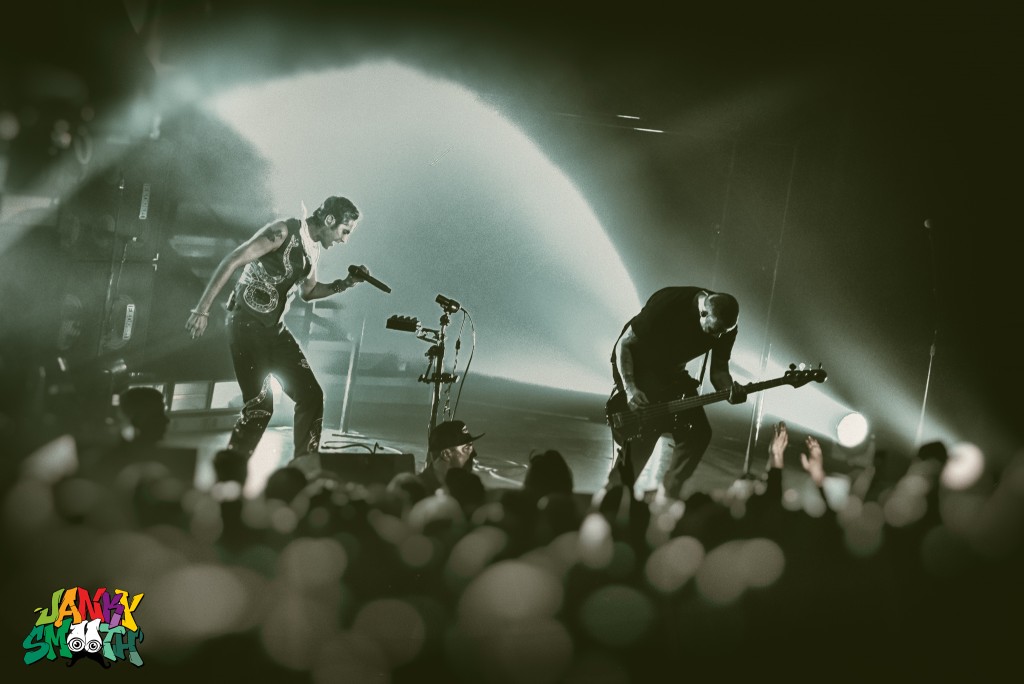 Jane's Addiction playing the Palladium in Hollywood in 2023 resonates deeply with music fans who grew up in Los Angeles. Jane's Addiction is the quintessential L.A. band of their era. Wedged snugly between the hair metal era of the 80's and the grunge era of the 90's, Jane's had that guitar hero grit with the angry, sad bastard swag that followed the vacuous and shallow vortex of sunset strip glam rock.
As excited as I was about this show, I had questions and concerns. Last time I saw Jane's on their tour with Nine Inch Nails at the now defunct Irvine Meadows Amphitheater, everything seemed sub par- from Perry Farrell's range to the vibe and banter on stage. Also, the absence on this run of guitar hero Dave Navarro and his signature sound concerned me a little. Not having Navarro is ALMOST like the Rolling Stones gigging without Keith Richards- almost. One thing I will say is seeing Porno for Pyros at the end of 2022 at the Belasco Theater gave me more confidence that Jane's Addiction would play a show worth remembering.
related: Porno For Pyros At The Belasco- A Time Capsule of Sound and Cultural Concepts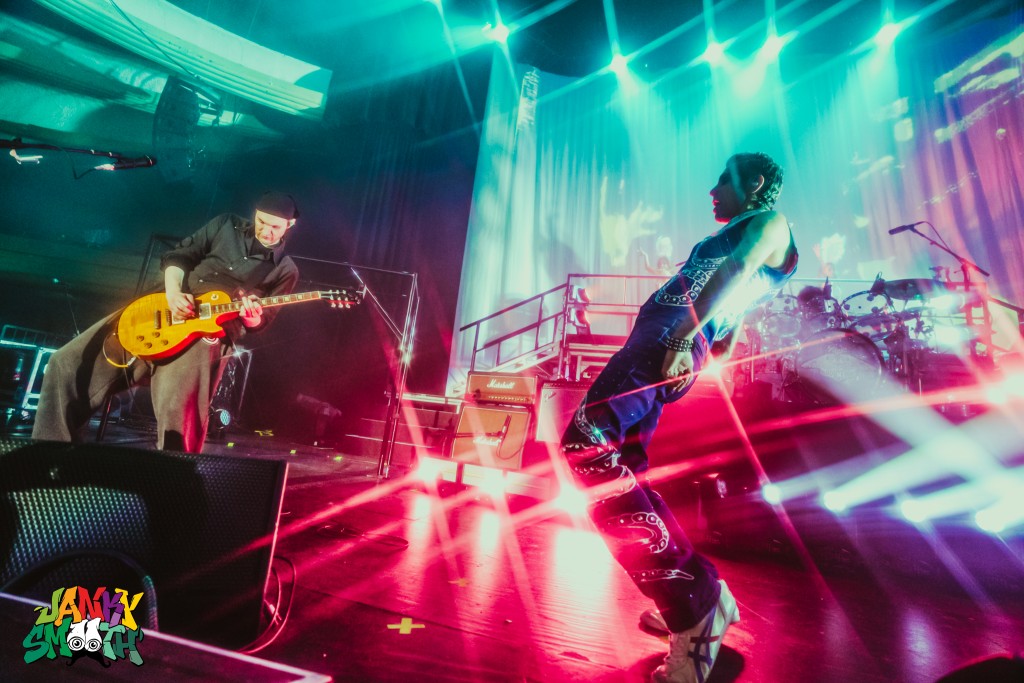 I have distinct memories from my youth of walking to school on so many mornings with Nothing's Shocking blasting in the headphones of my walkman. Starting with song 1, side 1 of that album everyday, "Up The Beach" was also the song Jane's Addiction opened with on Thursday night. After hearing the falsetto and the guitar tone in Jane's Addiction's opening number, the only real question I had was wondering how many times I'd cry during this set, (the answer is two).
The setlist was almost perfect for someone like me who is hyper critical of that sort of thing. I'm the type of person who can still refer to songs that came out 20 years ago as the "new shit". Noticeably absent was "Pigs in Zen" that could've easily taken the place of a couple of the post Ritual de lo Habitual song selections. The good news I have to report is that the integrity of the songs themselves was pristine. Choosing "Whores" for the second song was inspired. I wouldn't say the pit "exploded" but the couple dozen people who sustained it for the entire show sure did. Guitarist, Josh Klinghoffer also eased my mind immediately by ripping through every guitar solo with the purity of intent of their original composer, while still managing to put his own spin on some sections.
The rhythm section of Jane's Addiction remains potent. Having a song writing bass player that finds a melodic ease with their bass lines is rare indeed. Eric Avery is as versatile a rock bassist as you'll find. Nowhere is that more evident than when Avery broke out into the signature bass line of 10 minute anthem, "Three Days". With all the distinct sections of that track, none stands out more than the bass line. Battery mate Stephen Perkins flexed his chops and stamina in the transition to the end section of "Ted, Just Admit It…". Hard hitting, tom battering precision gave way to bedlam at the Palladium. The virtuosity of the band is undeniable and the song writing balance that makes the prodigiousness interesting to anyone, not just the music nerds, is to be found in the lyrics and melodies of rock icon, Perry Farrell.
Farrell has truly found the stride in the adjustments he has made to make Jane's Addiction live shows great again. The energy level is there. He's no longer going on extended diatribes about his right to party and get dirty which, as much as I hate to say it, is much more dignified at his age. As worried as I was with my last Jane's Addiction experience, I wasn't going to miss this show and I'm glad I didn't.
The last remaining hurdle before Jane's closed the set with high energy by ending with "Stop!" was "Jane Says". As long as I've loved that song, there was a moment in time when it was played out as fuck and for some reason, I found myself rolling my eyes when the song began and the casual fans roared louder than they had all night. But that went away and I found myself going from rolling my eyes to drying them, pretty quickly.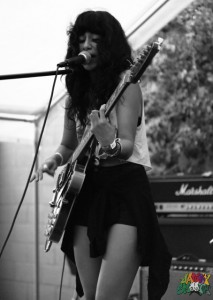 Opening the show was L.A. Witch– an excellent choice. It's hard to believe that L.A. Witch have been a band now for over 10 years but their mark on the underground indie/garage rock scene in Los Angeles in that time is undeniable to those who have been in it. A staple for many years at venues like the Echo and festivals like Desert Daze, the band has released numerous singles since 2012 with their first full length released in 2017 and their follow up in 2020. Lead singer and guitarist, Sade Sanchez and her huge guitar emit buttery tones from her amp and brooding vocals from her esophagus. Drummer, Ellie English hits hard in the pocket and stays there with bassist, Irita Pai. This band just keeps getting better and I hope they find the success that will sustain them making solid albums for years to come.
related: Burger Boogaloo 2017: The Ballad of John and Iggy
It was a night to remember in Hollywood. To remember the really scuzzy, pre gentrification version of the city. The pre fentanyl days when it was still safe to do a bump from a stranger and junkies could survive to be the elder statesmen of rock. But mostly, it served to exorcize the demons of the last Jane's Addiction show I saw so that if this is to be my last memory of seeing Jane's Addiction live, it would be a great one to look back on fondly.
Jane's Addiction Setlist at the Hollywood Palladium- March 9th
Up the Beach
Whores
Had a Dad
Ain't No Right
Ocean Size
Then She Did
Obvious
Ted, Just Admit It…
Chip Away
Kettle Whistle
1%
Three Days
Mountain Song
Been Caught Stealing
Encore:
True Love
Jane Says
Stop!
Words: Danny Baraz
Photos: Chris Molina