DAIS Records Celebrates 15 Years Of Seminal Releases At The Belasco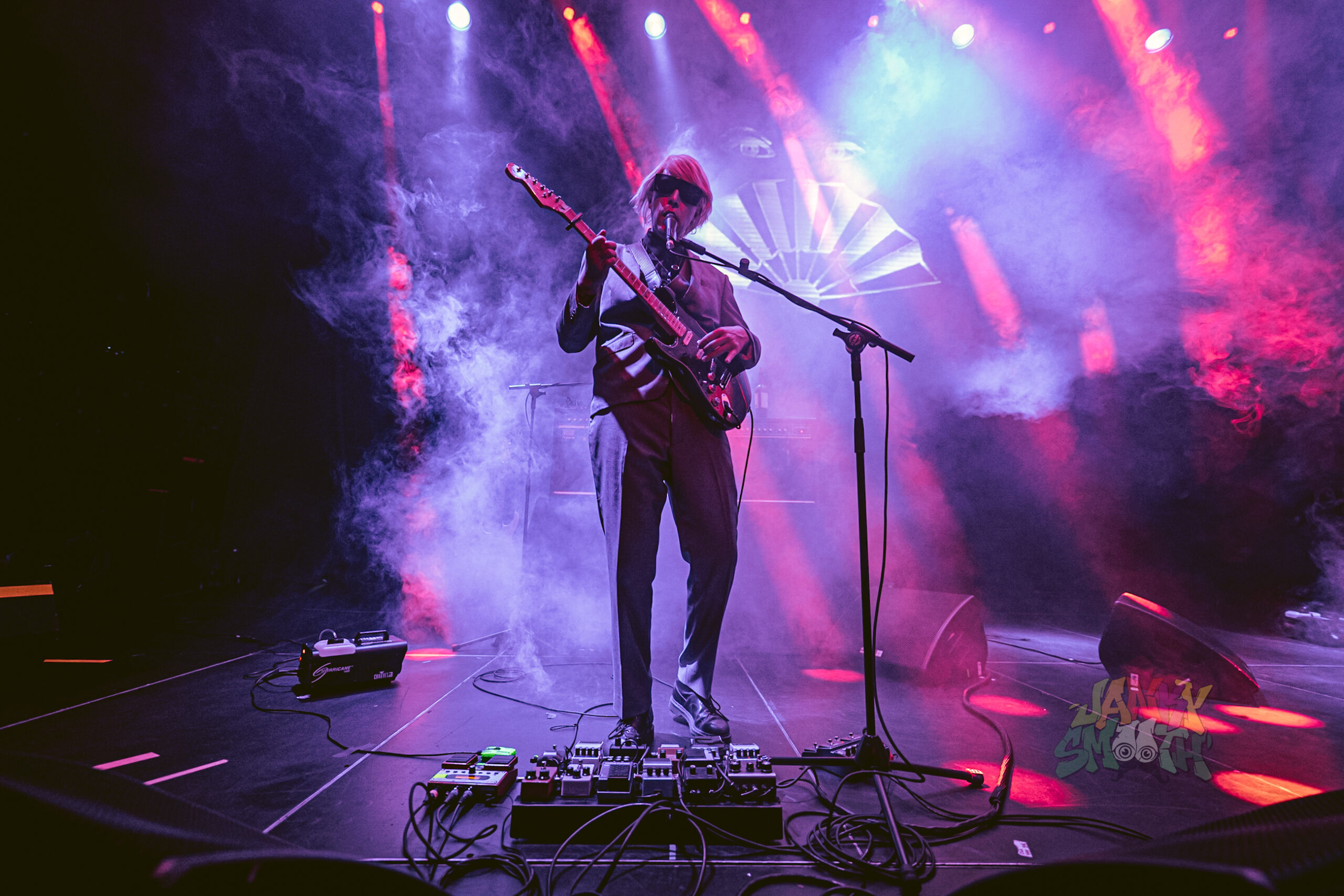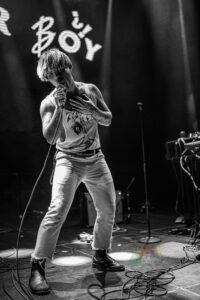 In the last 15 years, DAIS Records has had an output of quality music that should be the envy of any independent record label. From alumni such as Psychic TV, Cold Cave, Youth Code and Pink Turns Blue to current artists such as Drab Majesty, Adult., Choir Boy and Riki– DAIS records is a veritable cornucopia of post punk, experimental music and a great soundtrack to any Samhain celebration.
On this night 2 of 2 of the anniversary celebration at The Belasco Theater in Downtown Los Angeles, it was the aforementioned list of current artists that headlined the night. I missed almost everyone else including Death Bells, which I hate but was overcome with dark, sad vibes that made me happy with what I did witness. We missed Night 1 of 2 at Zebulon that featured VR Sex, Tempers, Cold Showers and more. I missed a lot but we'll fill you in on what we did see.
related: DAIS Records 10 Year Anniversary Party: The Dark Fruits of Persistence
Choir Boy- Honeysuckle sweetened notes wrung out of the body of Adam Klopp with each twist and ache; his muscles contracted and his stomach wrenched violently as glossolalia possessed the Choir Boy. I've believed these notes were spoken in tongues ever since I was able to see them perform at the Teragram Ballroom this year- it would be an understatement to say Choir Boy are an amazing live band. I urge you to make a concerted effort to see them and maybe they can be the one your favorite new bands like they are mine.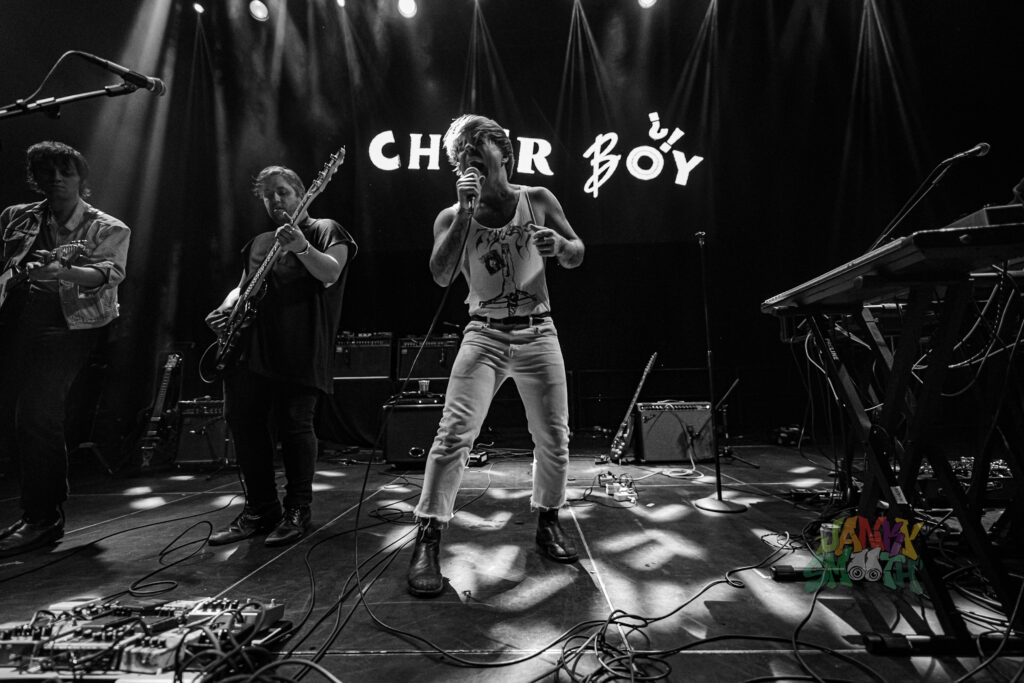 Riki- I got lost in a time warp during Riki in the upstairs room at The Belasco. Was she looking at me during the entire set? Probably not but her eyes are hypnotic and it's easy to get lost in them and the silky synth pop that originated from her components on stage, the vibrations of her esophagus and thumped through the PA of The Belasco . Standing against a white backdrop, she dances like a leather flame flickering, bending int0 unpredictable shapes while she writhed through a really tight set full of favorites and something new to me that she sang in Spanish "Porque Te Vas".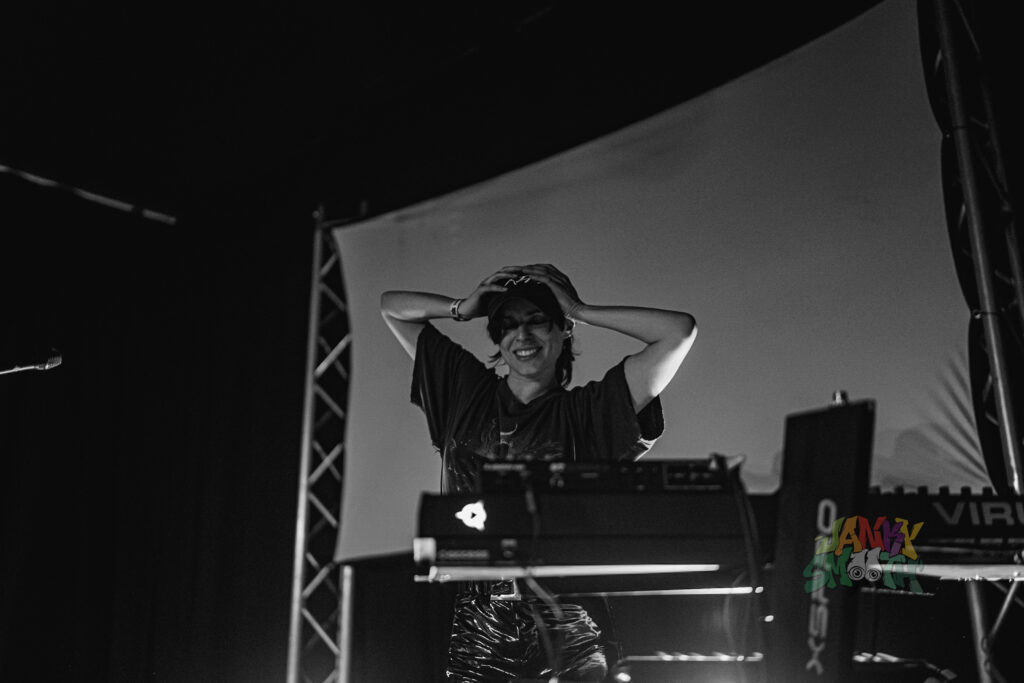 related: Creatures of the Night- Substance 2022 at Belasco
ADULT.– ADULT are the quintessential DAIS band and the perfect dystopian soundtrack for the post apocalypse. They have over 20 releases in their career since 1998 but just 3 albums on DAIS. Those three albums are among the best of their careers including 2022 release Becoming Undone– which was on many of our contributors top 10 for the year. Tonight at The Belasco, front woman Nicola Kuperas cast hexes on the audience with her eyes as she willed an elevated energy from a crowd that might not have been ready for the punishing assault of synth punk beat into the electronic drum pads of Adam Lee Miller. The highlight of the set was "I Am Nothing" at the end of which, Kuperas lamented on whether any of us were actually human at all.
related: Janky Smooth Top 10 Albums of 2022 Rated by Contributors
Drab Majesty– The headliner was an appropriate choice for DAIS Records anniversary in Los Angeles. The enigmatic Drab Majesty and Deb Demure were on the early forefront of a now exploding LA goth/post punk scene when psych/garage rock were still consuming time slots in venues across Southern California and indeed, the world.
I've seen Drab Majesty a number of times spanning back many years. Always a great live show, Drab Majesty hit a new high on this night. Their set was transcendental. It was hard to imagine topping what Adult. and Choir Boy pulled off on this night but Drab Majesty had a reminder for all of us. The sound at The Belasco was the best I've ever heard at that venue.The band opened the set with about 5 minutes of building blocks of sound, space and distortion before they slipped into "The Other Side". The finger picked notes, filled with space chorus, reverb and moon beams pierced the joy holes in my brain. I had been watching the entire night from a good spot on the floor but I had a birds eye view from The Belasco Balcony from which I could sway and release a lonely teardrops intermittently from the vibrations that hit my inner child.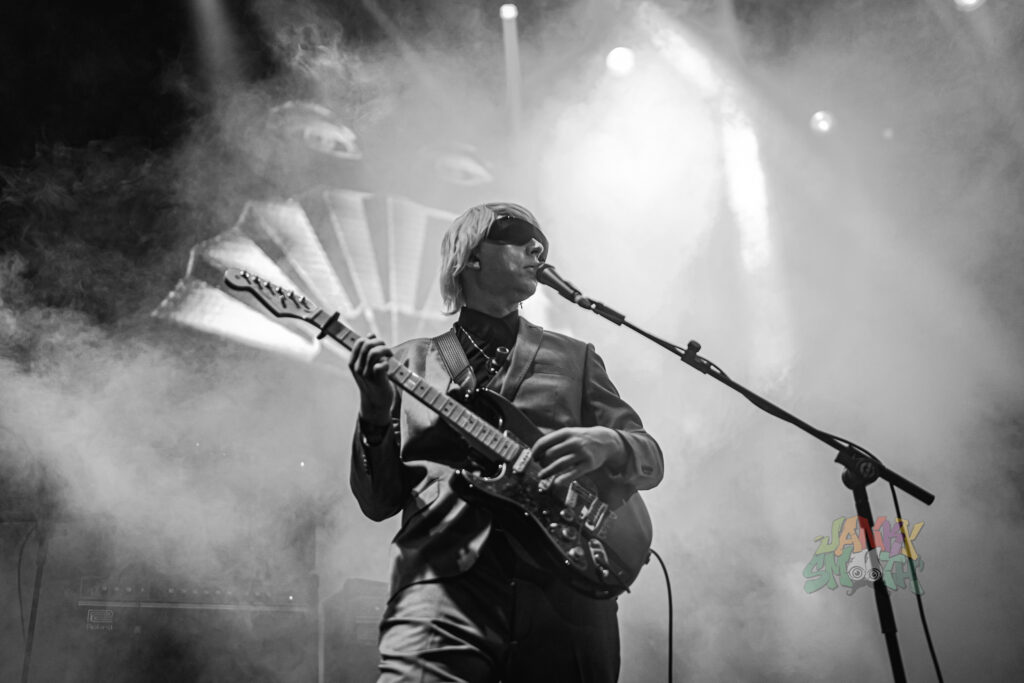 The DAIS anniversary party was one of the best shows I've seen all year. That is a testament not only to the artists on the label but to the discerning ears of DAIS Records founders Gibby Miller and Ryan Martin. Discovering musical experiments which set the tone for popular music is no easy task but DAIS records make it look easy.
Words: Danny Baraz
Photos: Joshua Alvarez