Porno For Pyros at Belasco- A Time Capsule of Sound and Cultural Concepts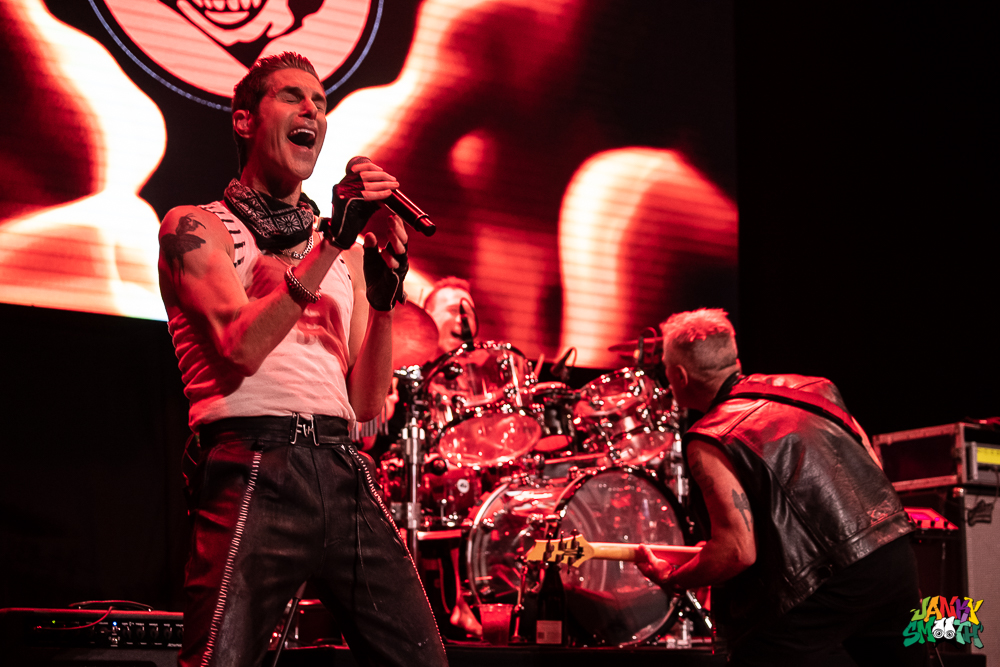 When I saw Porno for Pyros pop up on a concert calendar for the Belasco on July 7th, my heart skipped a beat. Not quite as prolific or ingrained in the American pop culture psyche as Janes Addiction, this pure, West Side of L.A. band and their iconic first album came out when I was 17 years old and offered something different but just as sacred to me as Nothing's Shocking- and I had yet to see them live. Perry Farrel, Peter Distefano, Stephen Perkins and Martyn LeNoble created a unique, percussive, groove oriented and angsty soundtrack from a band in a decade that didn't exactly fly under the radar but certainly not given their proper due in a decade filled with legends.
related: Heaven on Earth: Perry Farrel's Kind Heaven Orchestra at Teragram Ballroom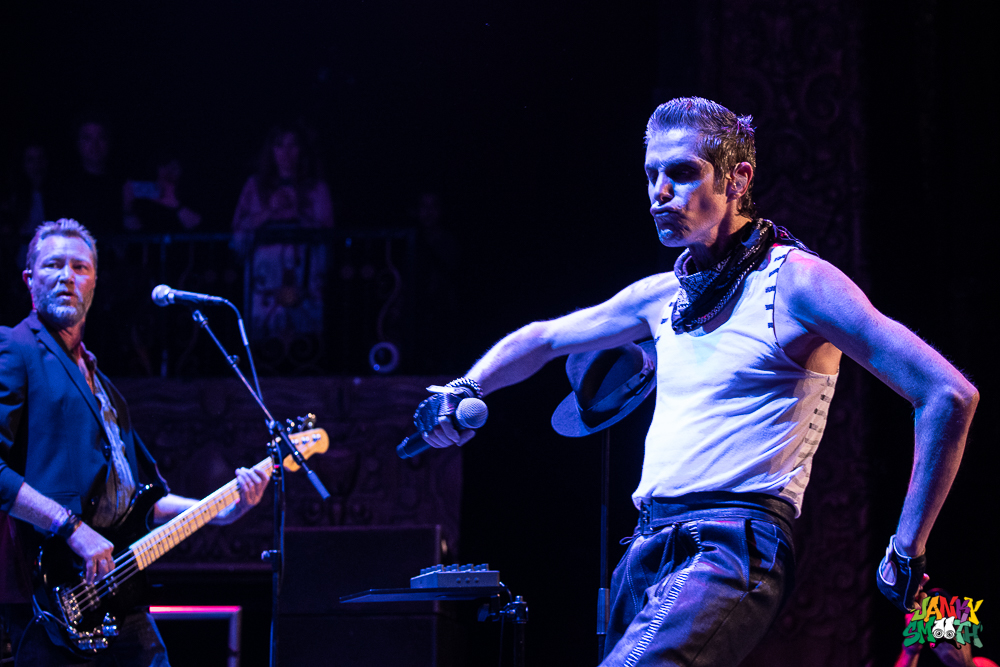 So how has the world changed since 1993 and subsequently, the narrative in the concepts of their songs. Porno For Pyros offered commentary on gender roles, depression, humanity, the female orgasm, war, politics and cultural divide- all topics that are timeless but many that have been defined and redefined since the beginning of time. In the vast legacy that is still being built by Perry Farrel, Porno for Pyros cannot be overlooked.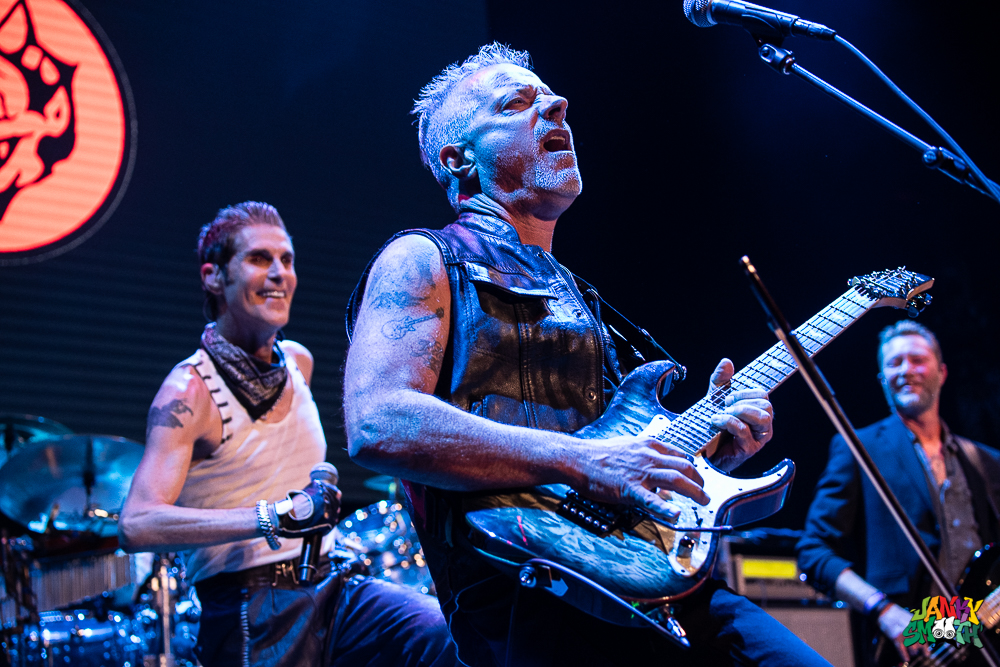 There was a palpable build up between the opening bands and the cast of characters throughout the crowd in costume. Beautiful sirens handing out bouquets of flowers and weeds. GenExers and old friends as far as the I and I could see. I found out later that this show was part of a new night Perry and wife Etty were bringing to the people called Heaven After Dark. With Perry Farrel's eye for talent ala Lollapalooza, a combination of the best, brightest and buzziest bands were placed on the bill. It was annoying because it meant I had to arrive early but my agitation of fighting the westside to eastside traffic on the 10 freeway quickly dissipated when Franky and the Witch Fingers took the stage.
related: Desert Daze 2021- Music, Magick and Medicine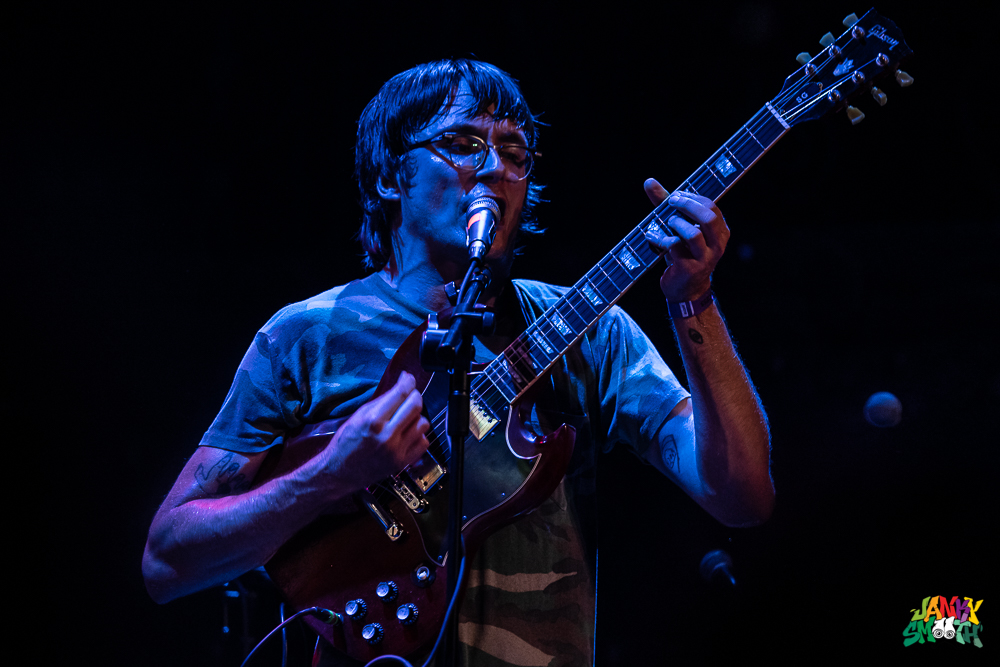 One of the shreddiest bands in L.A.- riffs, grooves and mops flopping wildly in the winds of rock and roll ruled the early hours of the warm up to Porno for Pyros. But "warm up act" minimizes the magnitude of the magick Frankie and the Witch Fingers blessed the Belasco stage with. I hadn't seen Frankie and the Witch Fingers since 2017 and partook of their stylings quite often before then. They have come out with 8 albums since that time and don't seem like they plan on stopping now as they embarked on quite an extensive calendar of dates throughout Europe, Canada and the U.S.as soon as the show ended.
related: Sweat Therapy-Dumb Fucks and NIIS at The Echo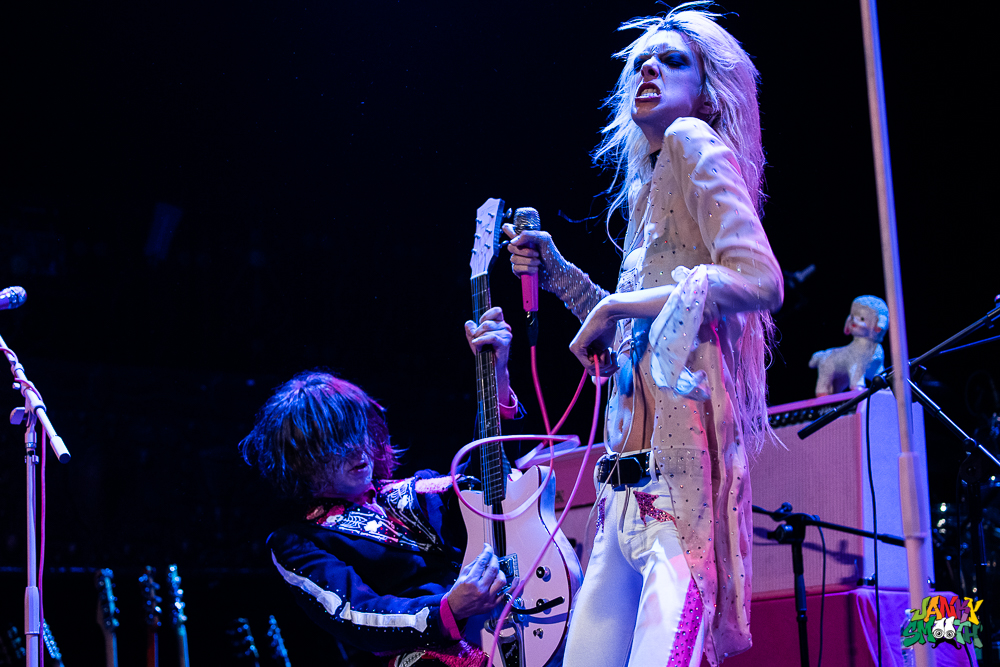 Next up was Starcrawler. Darlings of the L.A. music scene, Starcrawler always put on a great show. I've heard them described as punk, garage rock and indie but Starcrawler are a 70's glam throwback, if I ever saw one.
related: Black Lips Vandalize L.A. w/ Satan's Graffiti at The Regent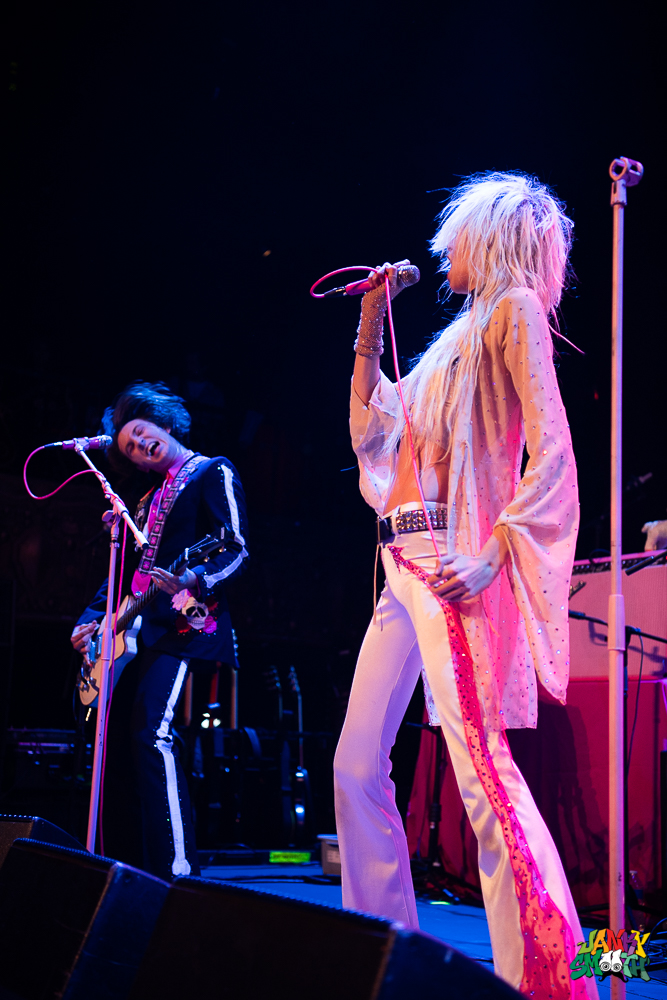 I was under the impression that Porno for Pyros was up next. I had no idea that Perry and his wife Etty and their band, Kind Heaven Orchestra had a slot so when they took the stage, I thought this was Porno for Pyros and I entered a rapid onset depression. Fortunately, before their set was over, I was informed that this wasn't P4P and my depression lifted as quickly as it came on.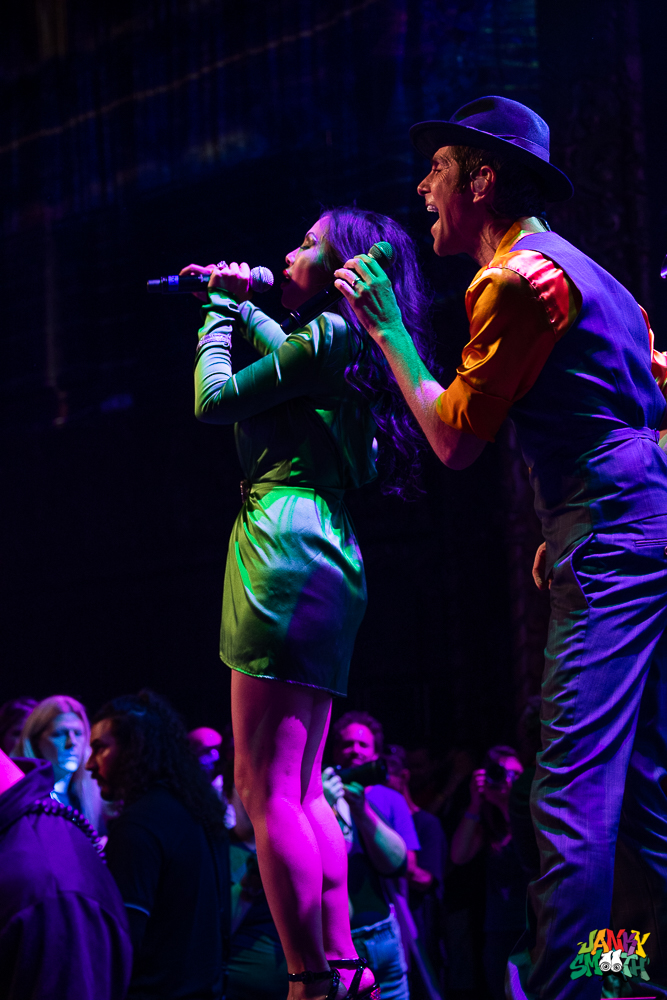 I was nervous. Would Porno for Pyros play the songs I wanted to hear? Would Perry's voice sound decent? Both questions were answered quickly as the band launched right into their theme song, the title track from their first album and I was instantly rocketed from doubt to bliss. The Belasco Theater erupted in relief as what we came to see finally materialized and it was even more satisfying than I imagined because the succession of songs that followed was Sadness, Meija, Cursed Female and Cursed Male. The rest of the set list is here
Porno for Pyros didn't play the song I most wanted to hear, which was Packin .25 but that didn't bother me as much as it normally would have because I finally got to see these fuckers live- and they didn't dissapoint.