Long Live The Funk: George Clinton and Parliament Funkadelic at the Observatory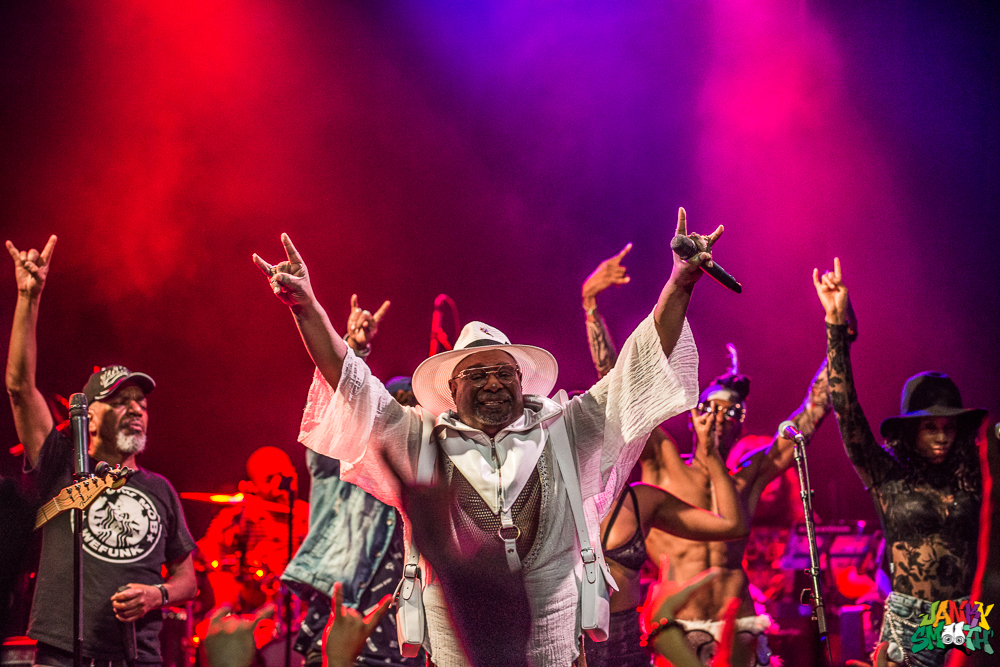 George Clinton has come a long way since forming The Parliaments as a teenager in a barbershop in Plainfield. Since the beginning of his career, the legendary godfather of funk has been making music and inspiring young creatives for more than 6 generations. In April of this year, he announced that he would be bidding farewell to the stage with a world wide tour in 2018. While the news is saddening, hanging up his hat in style with around 50 golden years of touring seems more than appropriate.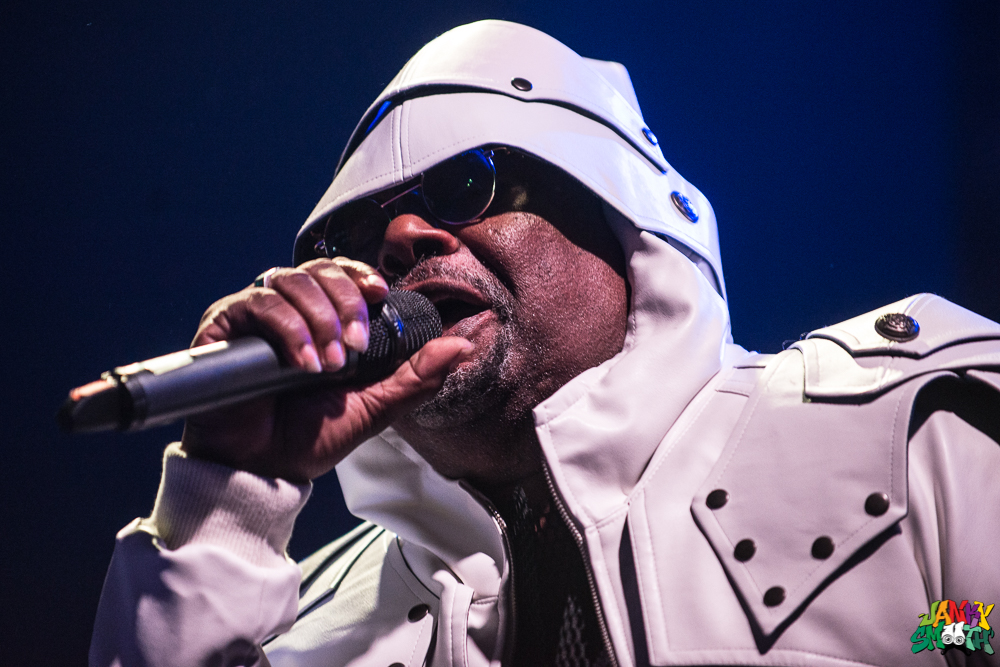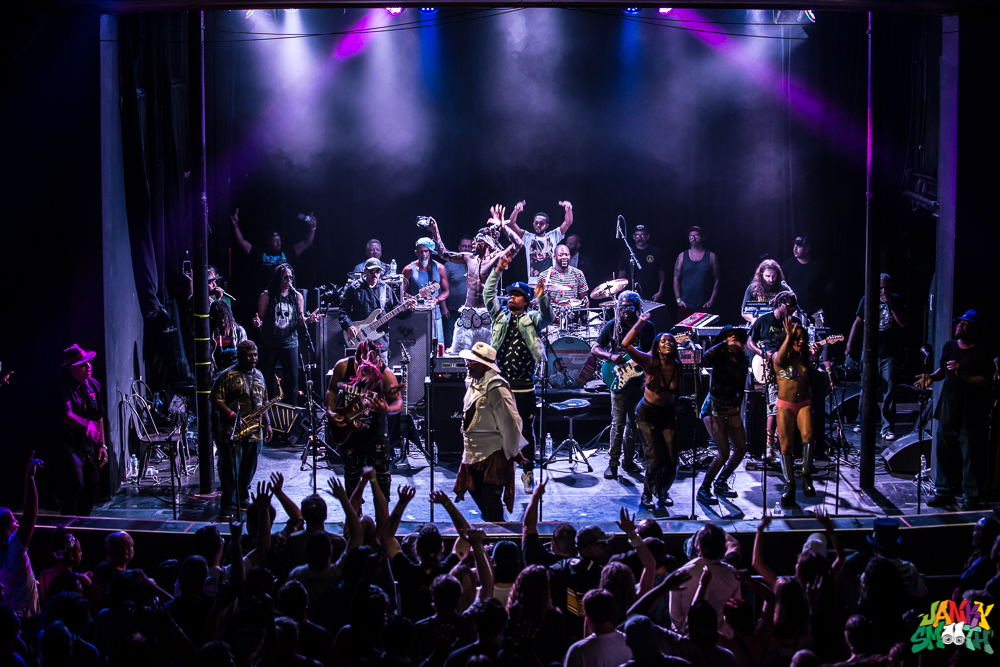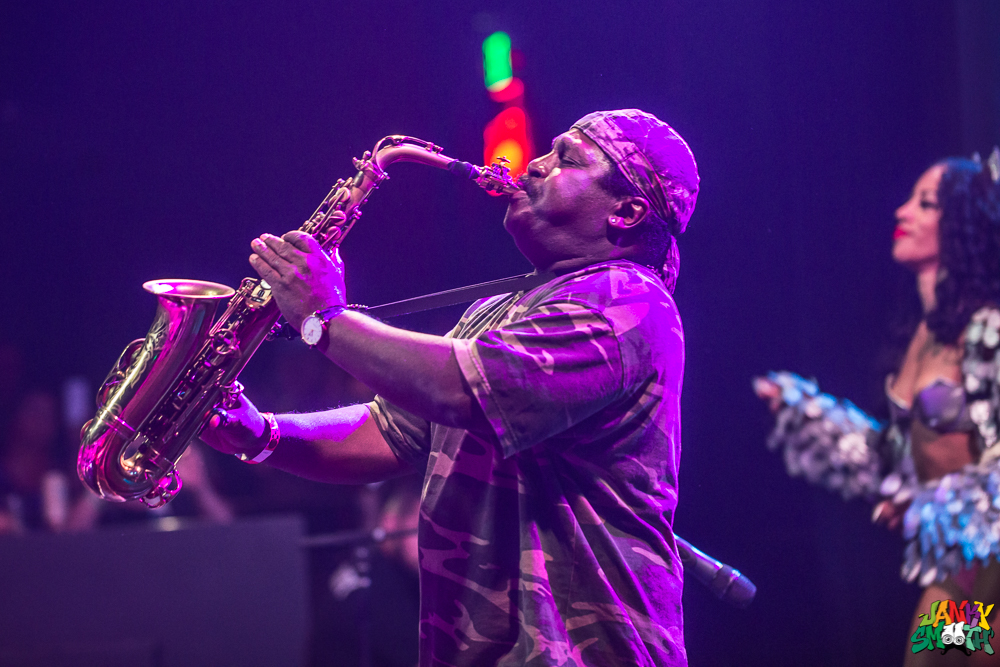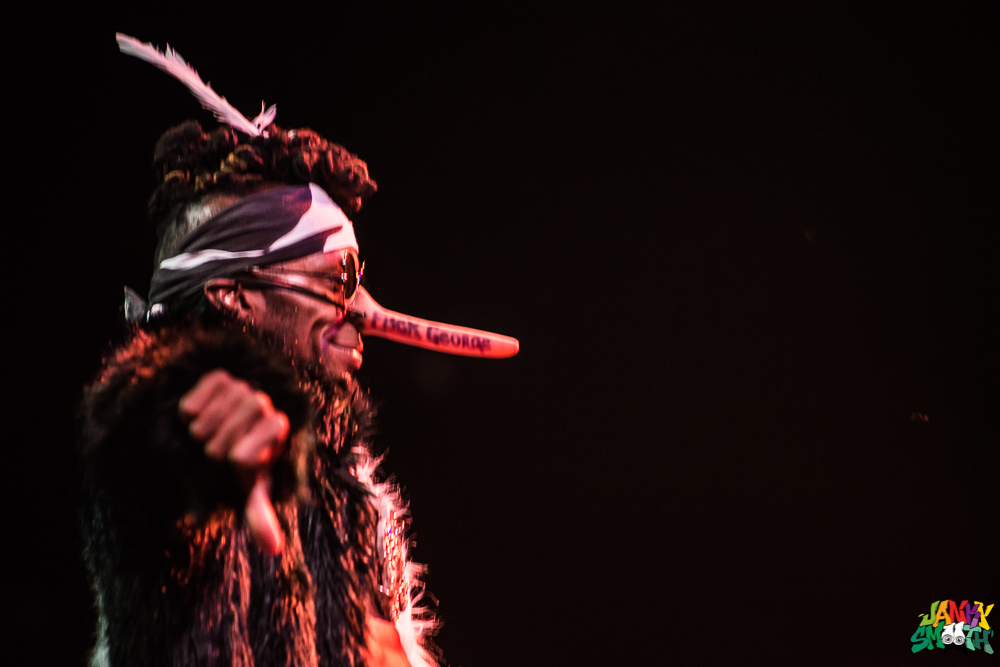 While walking up to The Observatory I heard a group of teenage girls chatting when one exclaimed, "This is the best ever, my heart is so full right now!" I'm sure it was the molly talking, but I couldn't help but reminisce about my own first time seeing Parliament in 1998. Some shows change the course of your history much like Parliament has for the modern face of music, seeing George Clinton had a huge impact on my personal passion for live music as well and happened to actually be my very first show to be guest-listed.
Imagine a very independent and visibly pregnant 18 year old Jessica Moncrief traveling the United States as a sales rep. While staying in at The Marriott in bum-fucked Egypt, I met a group of Rastas called UAG band (it stood for "United African Goodness", however they would joke around and say it meant "Ugly Ass Guys") The boys in UAG happened to be opening for George Clinton in a small club near Lexington Kentucky and asked me to be their guest. I still remember the night clearly, from the adorable black and blue, tied dyed, crush velvet baby doll dress I was wearing, to the color of the setting sky while watching UAG perform on the roof top. By the age of 18, I had been to quite a few shows, but never had I seen a band play for this amount of time without pausing or slowing down. The songs flowed from one to the next and the fashion was as outlandish and over the top as the performance was. This group of musicians 30 plus years my senior left me exhausted, elated and set a new bar for what live music could offer.
Back to the present 20 years later for George Clinton's stop in Santa Ana at The Observatory as part of his worldwide farewell tour, I was happy to see a large percentage of attendees were teens. Tears started to well up in my eyes as I explained to some of these young'ns that this would be one of the most important shows of their lives. The idea that these kids would be among the youngest generation to say that they saw this legendary man perform in the flesh evoked a sort of emotion that only a true music lover could understand. There would be no G-Funk with out the P-Funk. Musical acts such as Fishbone, Outkast, Red Hot Chili Peppers and so many other power houses in the music biz would sound much different without the influence of Parliament. George Clinton is as important to modern day music as Iggy Pop is to punk rock and has always been at the top of my bucket list to photograph.
Next up was Fishbone, they were added to the bill less than a week before the show. In my opinion, Fishbone should have been an immediate choice as soon as the date was booked. I can't think of a better band to have open for Parliament's very last Southern California dates. This was the funkiest, shortest and best set I have seen Fishbone play. During "Party at Ground Zero" the whole floor erupted into dance as if they didn't need to save their energy for the insanity yet to come.