Vaporwave Halloween Party with George Clanton at The Lodge Room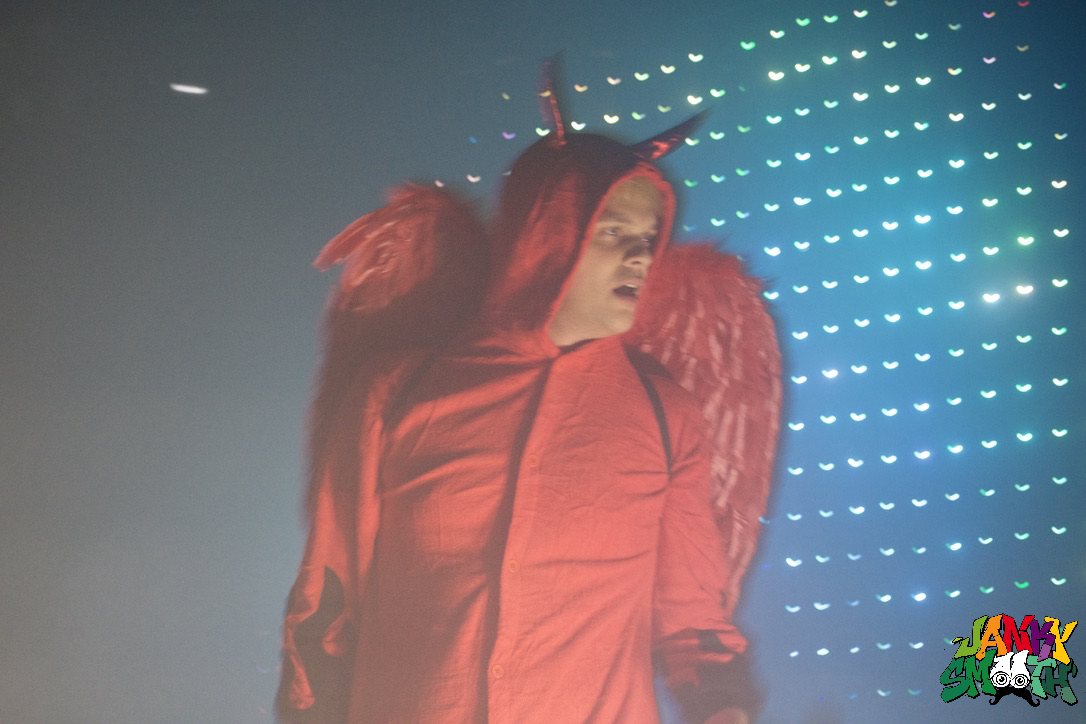 The pioneer of vaporwave, George Clanton, was back in the Lodge Room for a very special and intimate Halloween celebration as part of the Lodge Room's 5-year-anniversary concert series. Stringing together a two-show night with performances from Clanton and his ESPRIT moniker, as well as death's dynamic shroud and Neggy Gemmy (Negative Gemini) for a night of 100% Electronica.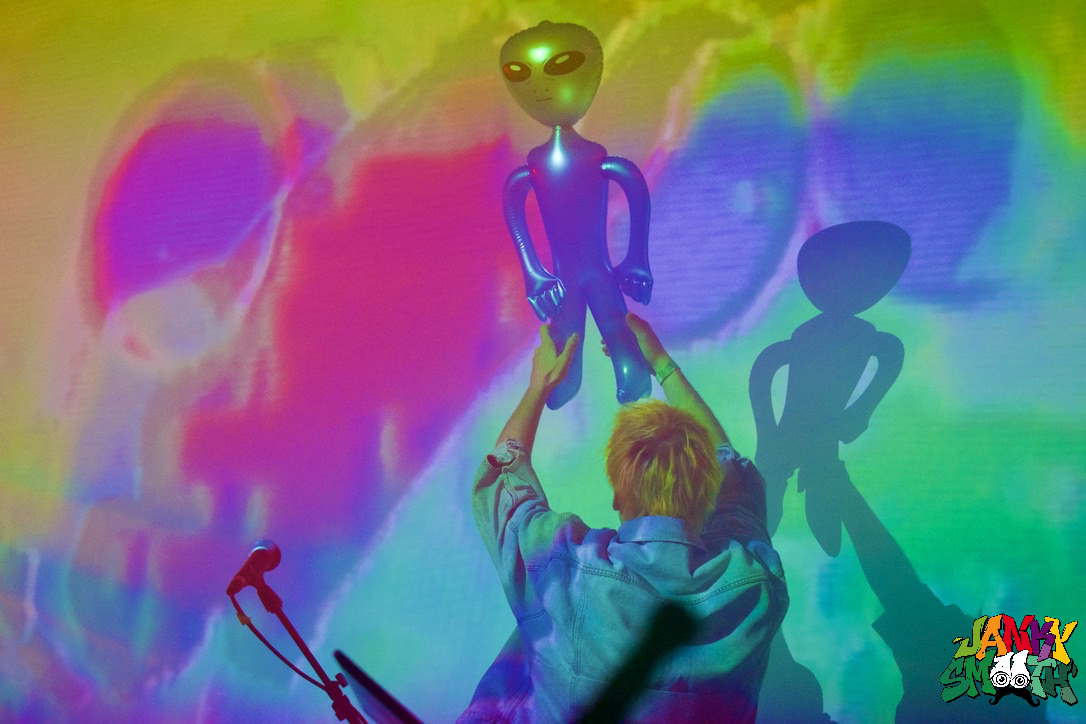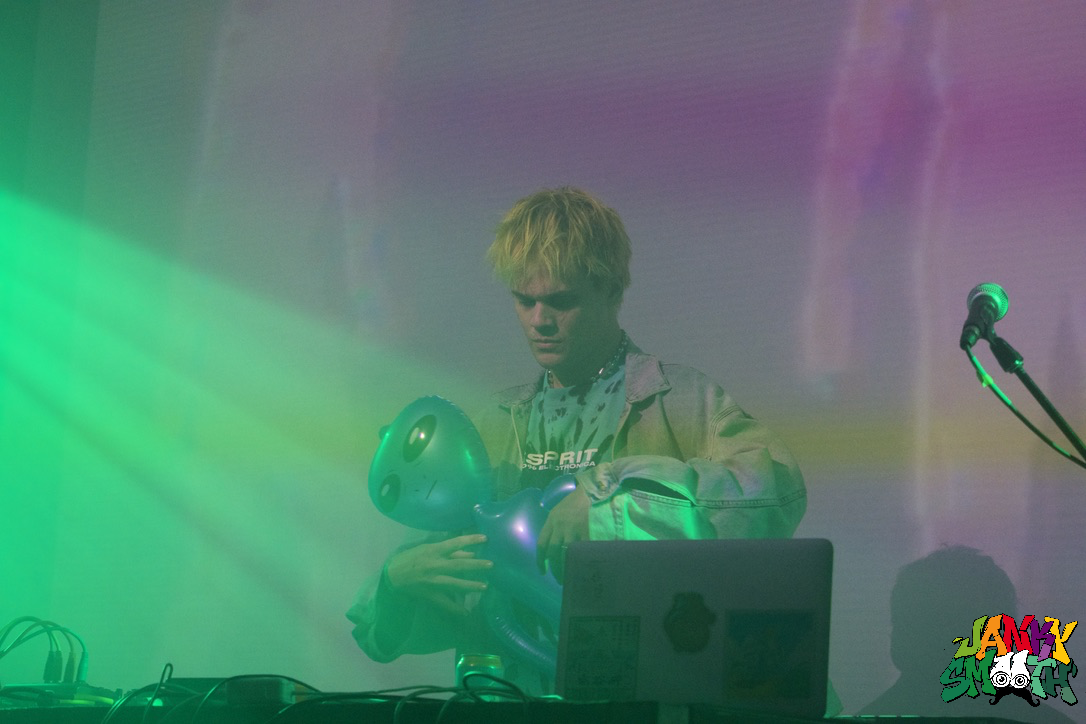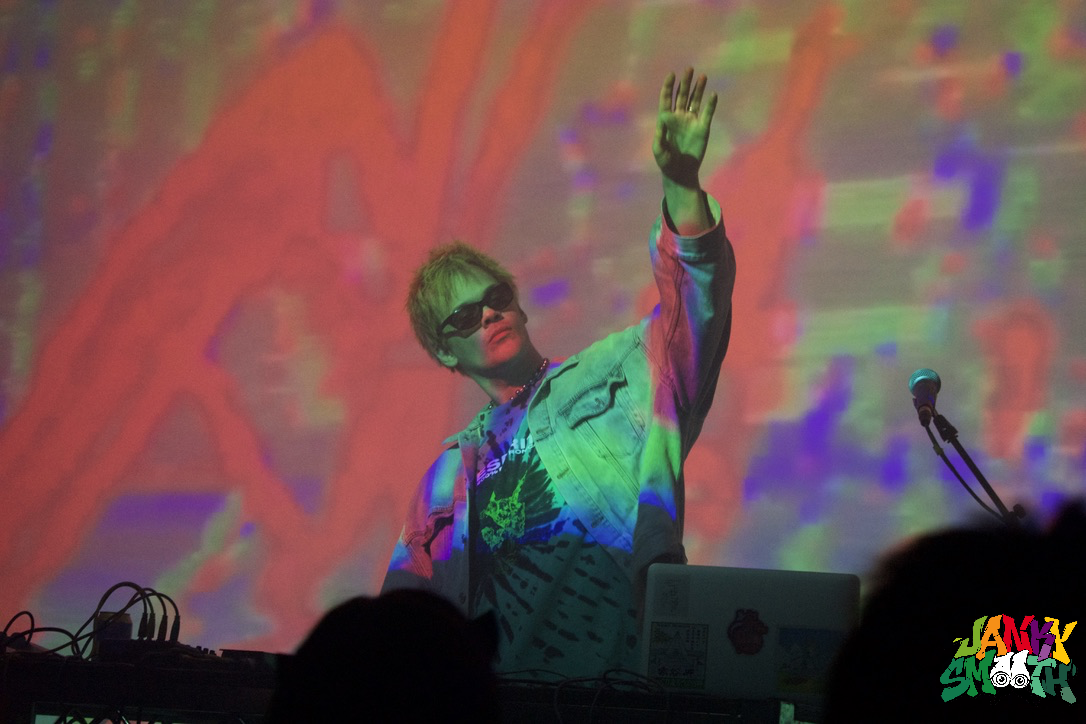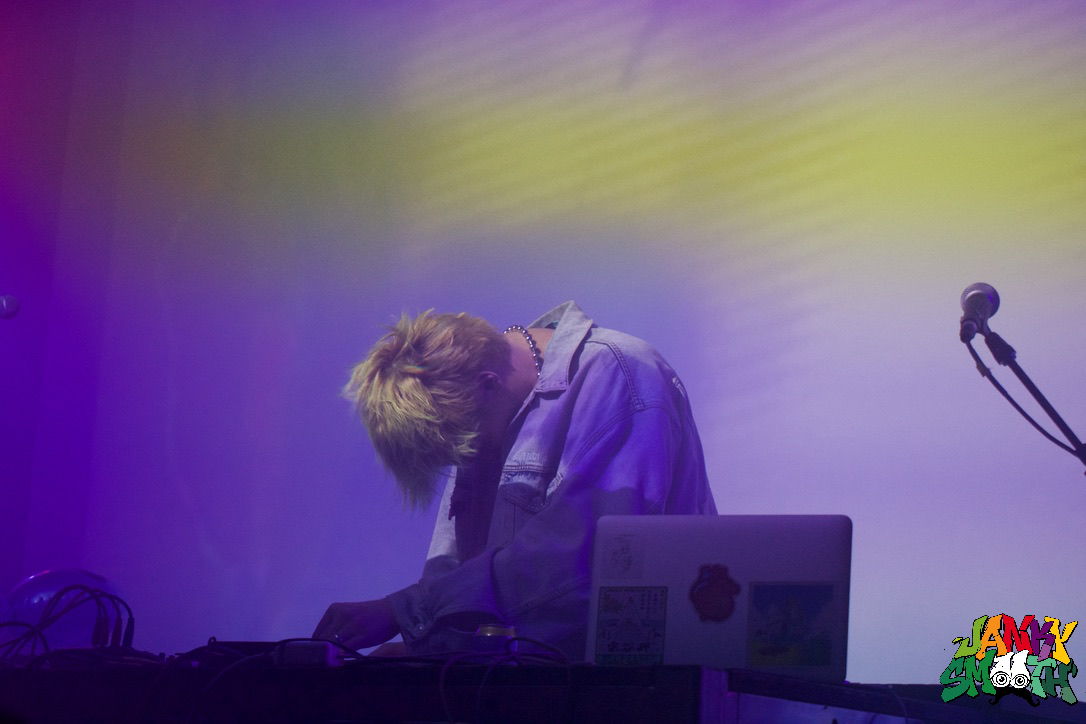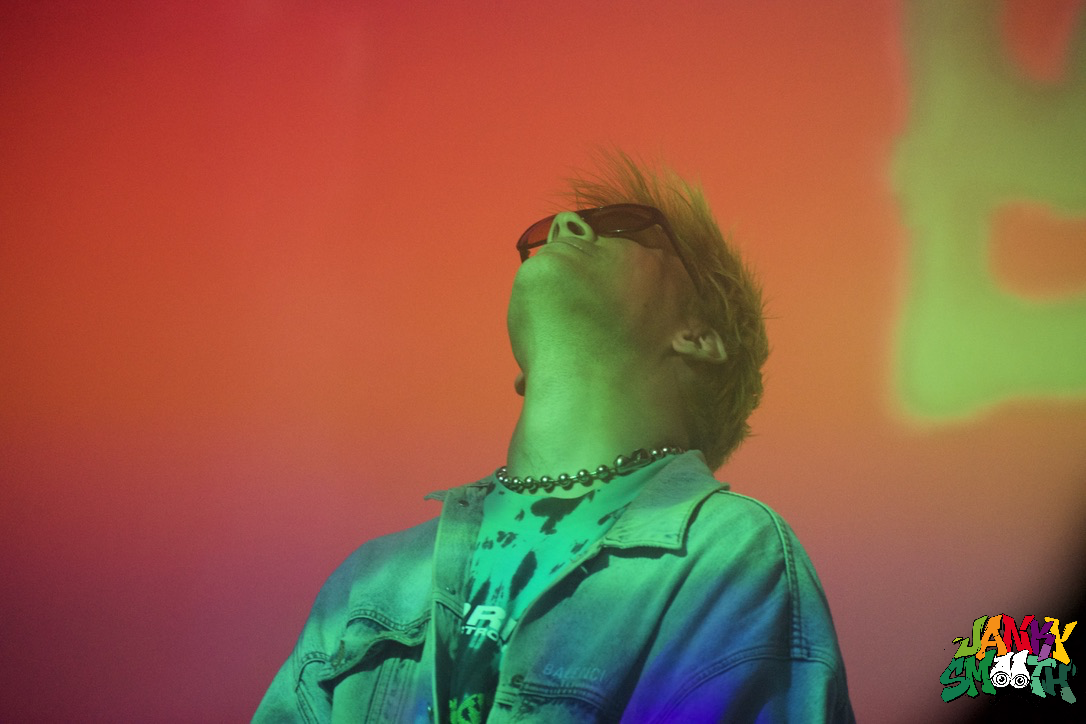 With the vaporwave cult fanbase jamming in droves from the show's very beginning to check out George Clanton's ESPRIT performance, there was a powerful energy in the air. Coming out with an inflatable alien that would steal cthe show, this set was one of those rare and special performances that you just have to see at least once. With ESPRIT being many people's introduction to vaporwave the music and the visuals crafted an ethereal experience.
In a change of pace, death's dynamic shroud brought a blend of experimental music that was more aggressive and in your face. Despite numerous technical difficulties that caused the audio to go out, this didn't stop the duo from putting on a memorable performance. Masked by ghastly skeletal face-paint, the group emanated a harsh sound that was equally as dark as it was heavy. What really struck me though, was their ability to slow the set down as it came to its end with "TTFN K?" which samples Vera Lynn's "We'll Meet Again" making for such an eerie rendition that felt so heartfelt yet so dark that it brought the set to a satisfying end.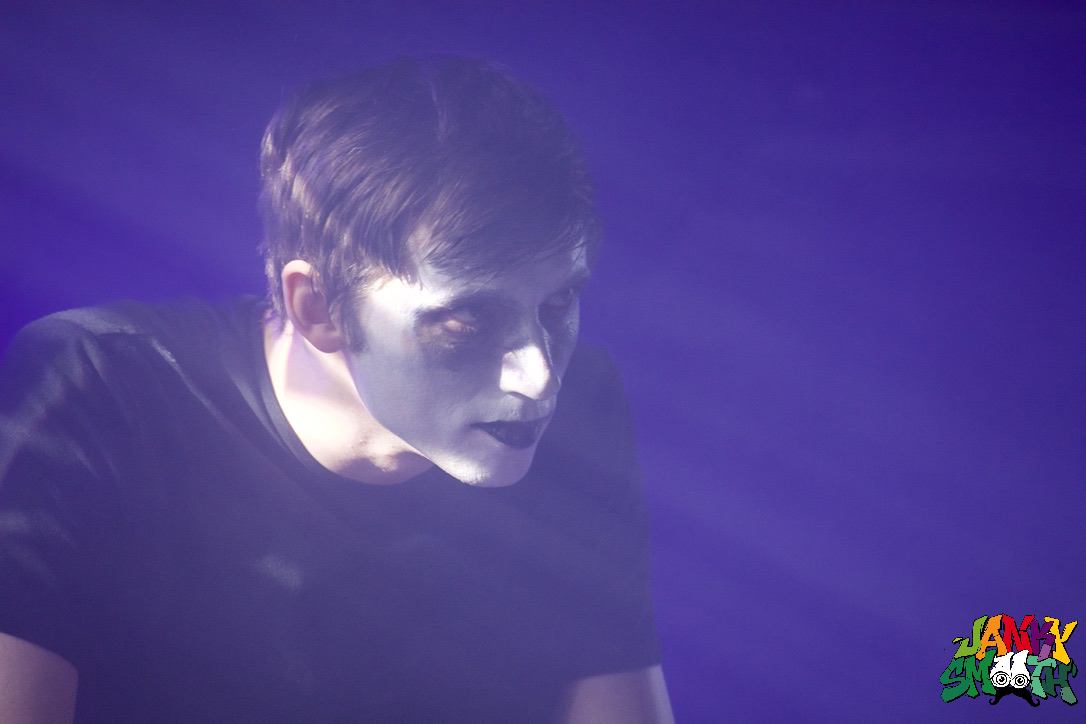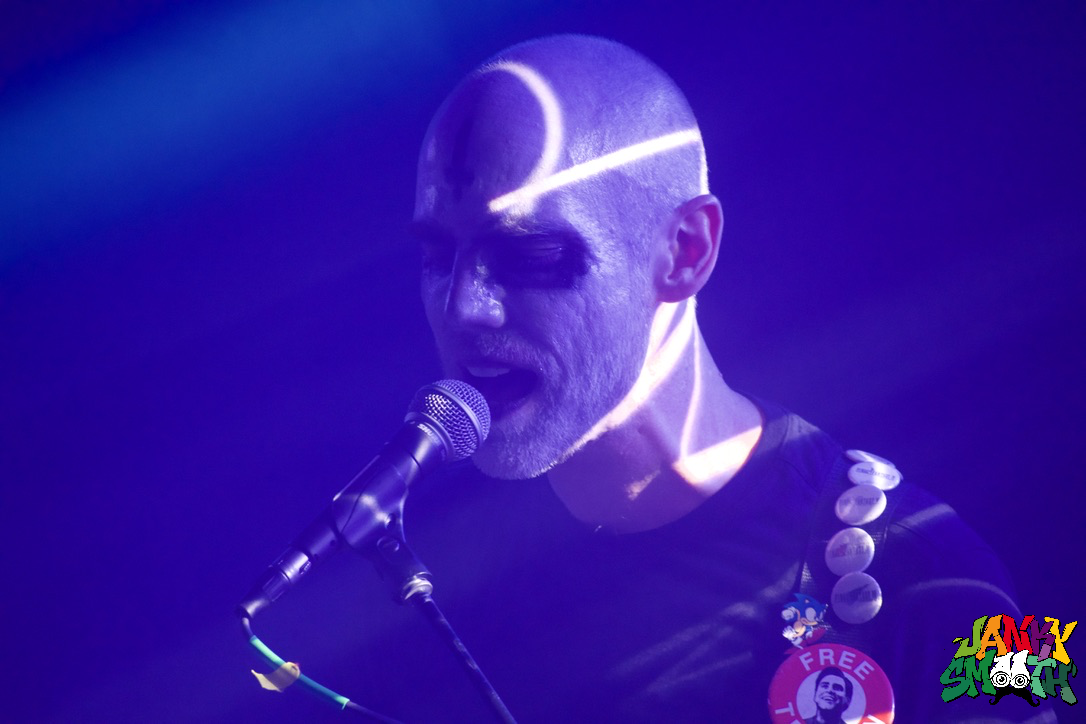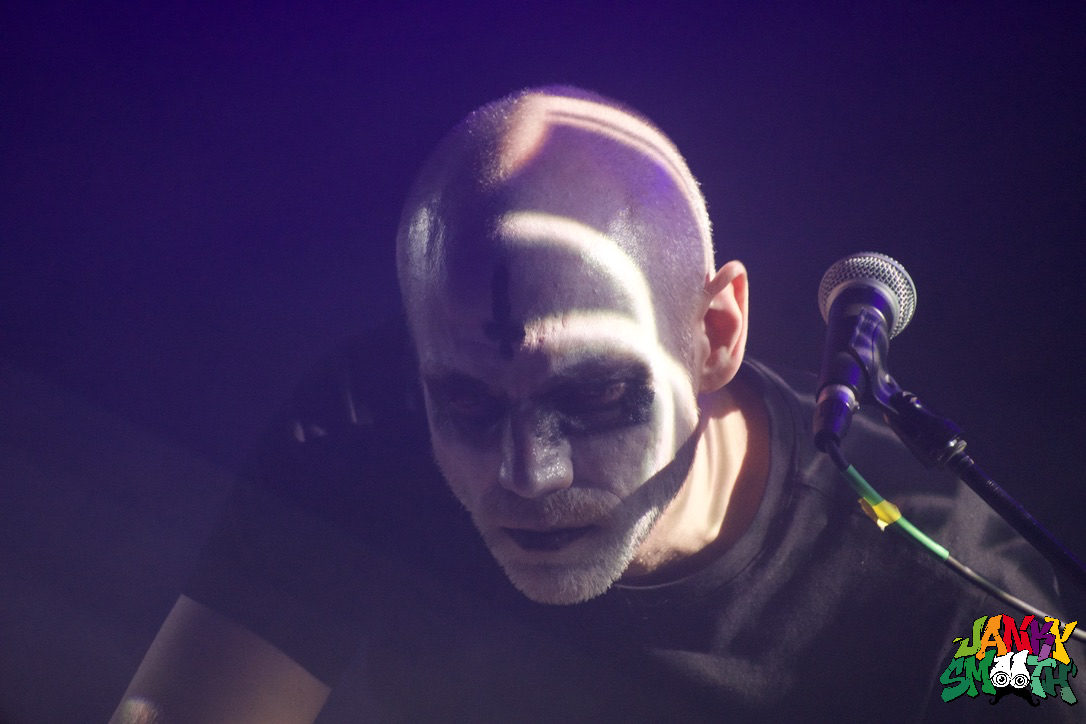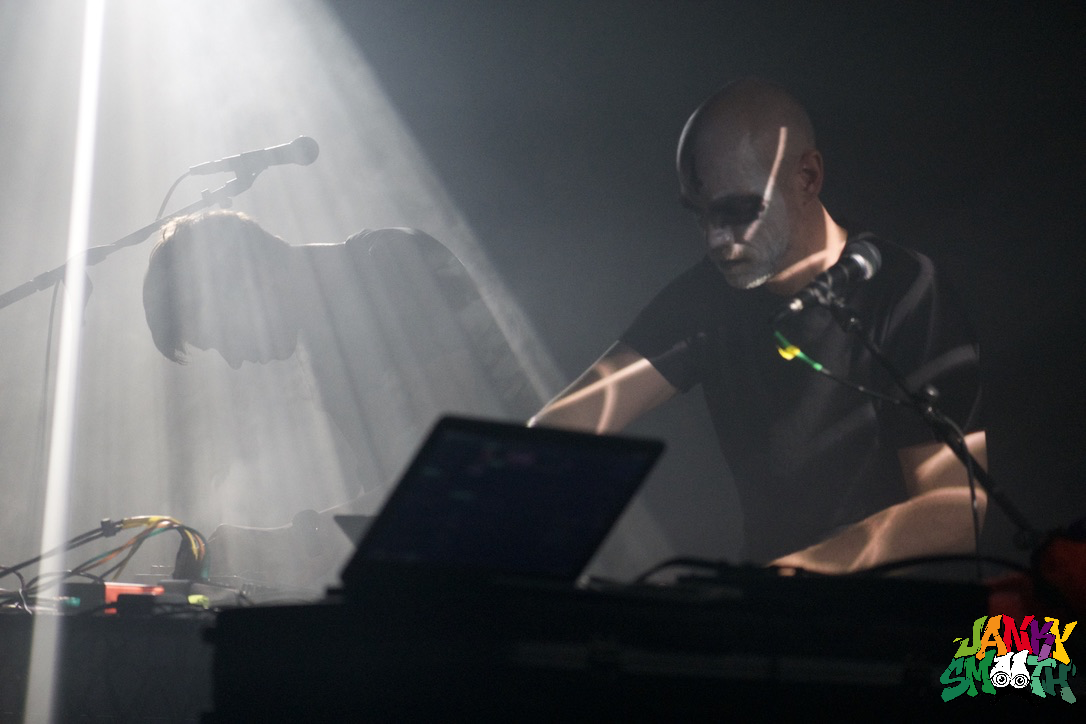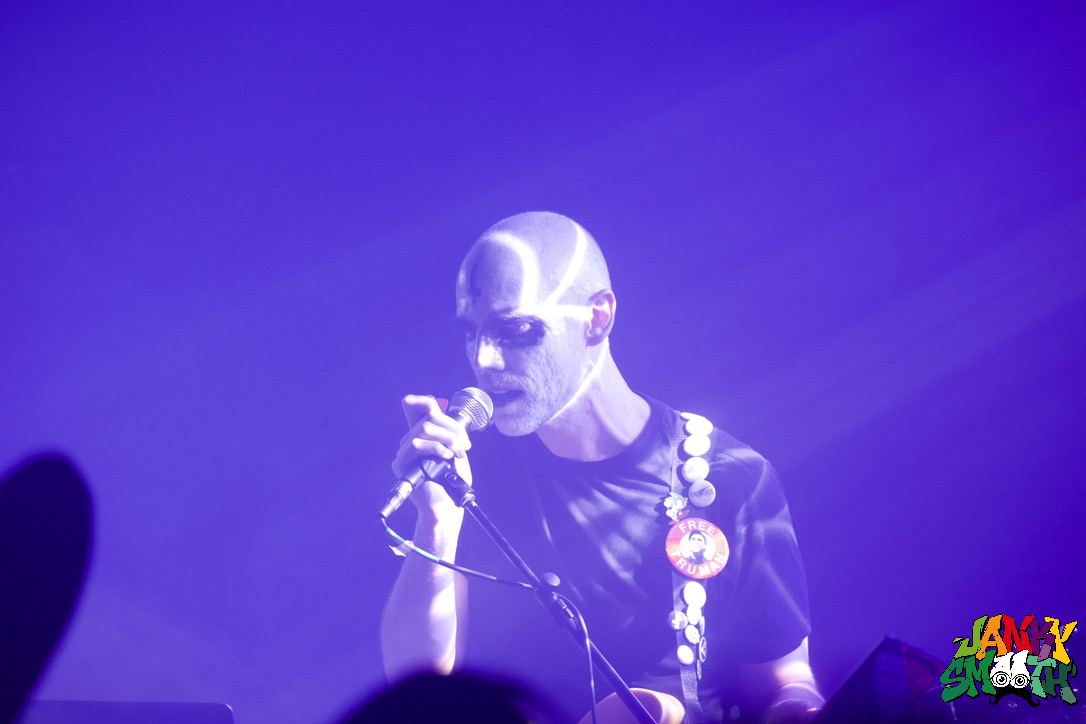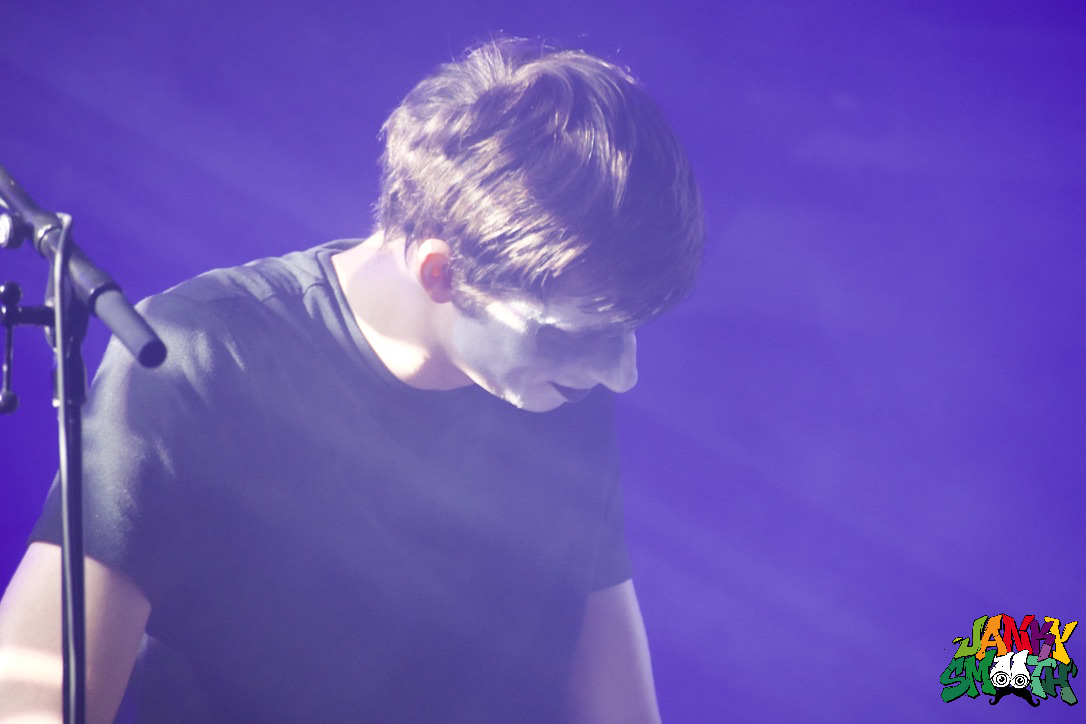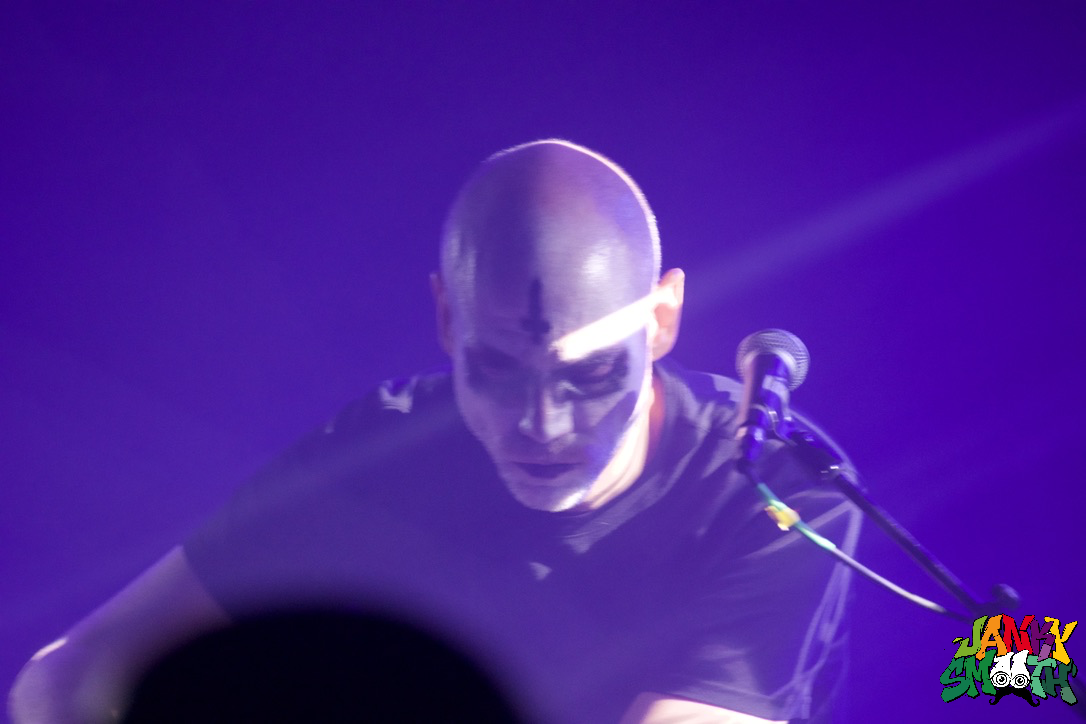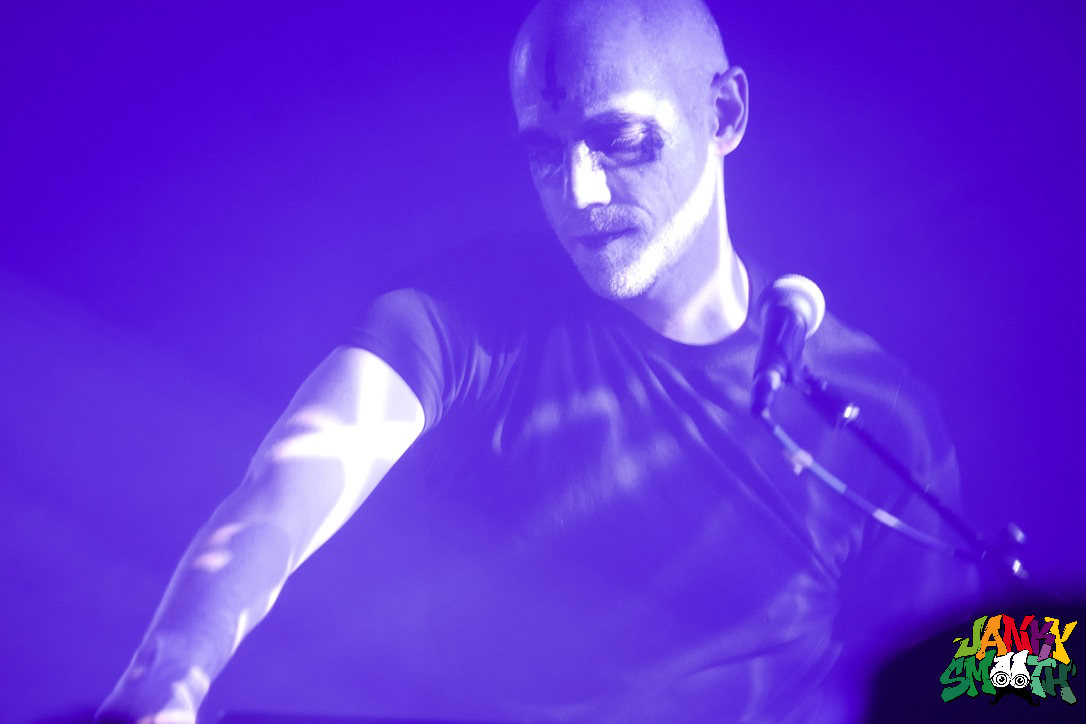 Neggy Gemmy also had a wondrous effort that spanned her diverse sound as it's transformed over the years. Dawning the Sailor Jupiter outfit on stage, the star formerly known as Negative Gemini brought out a party in the night. Spanning back to soothing classics like "Bad Baby" to her latest club anthem inspired hits like "Gemmy Juice" and "Beep Beep" energized an already pumped-up crowd. Despite her high intensity bangers making up the majority of the set, it was when she pulled the gloomy crowd favorite "You Weren't There Anymore" that she drew the biggest reaction. This song's ability to pull you into the dreamy yet somber nature of the track made for a beautiful moment to take a step back and reel in all the vibes.
As the clock struck midnight, the crowd was still in great spirits for George Clanton. With the lights dimming, he finally emerged from the darkness sporting a devil onesie ready to wreak havoc and mischief upon the night. So many of this man's multiple monikers, from the early days of Mirror Kisses to ESPRIT, have led up to this moment, where Clanton stands today as an underground icon.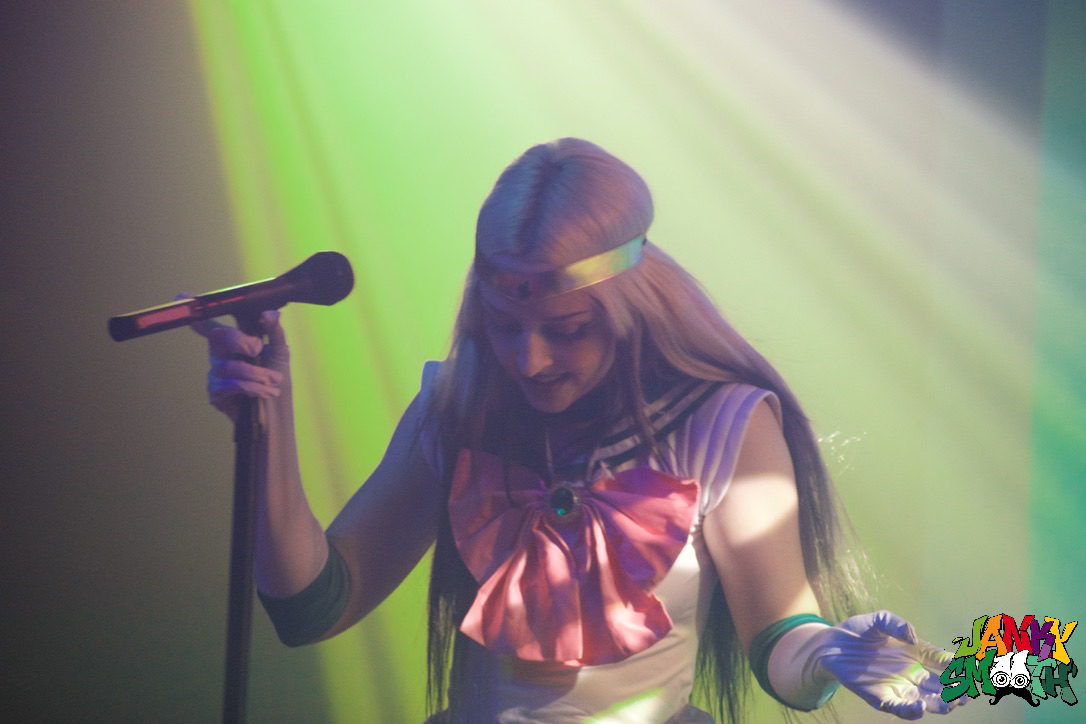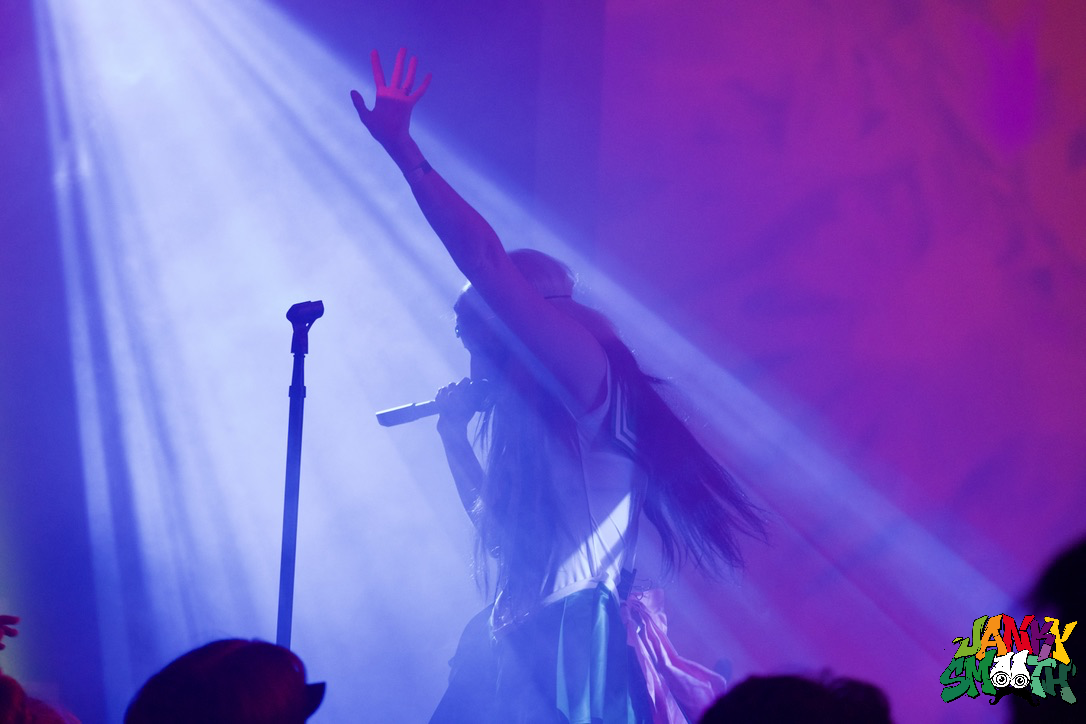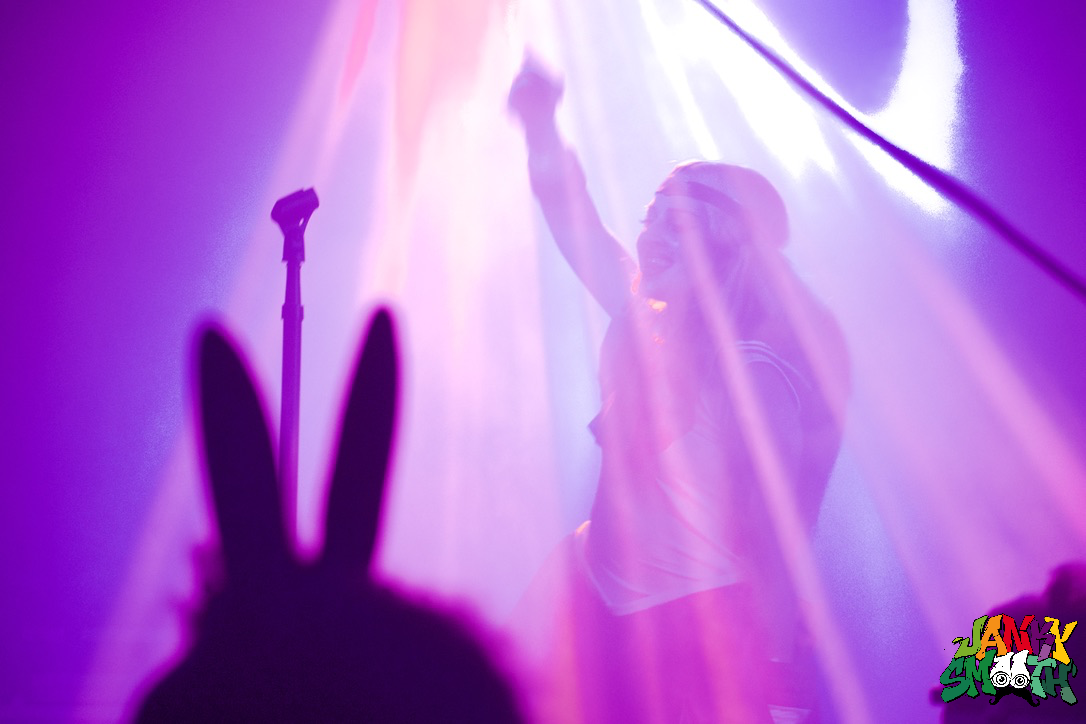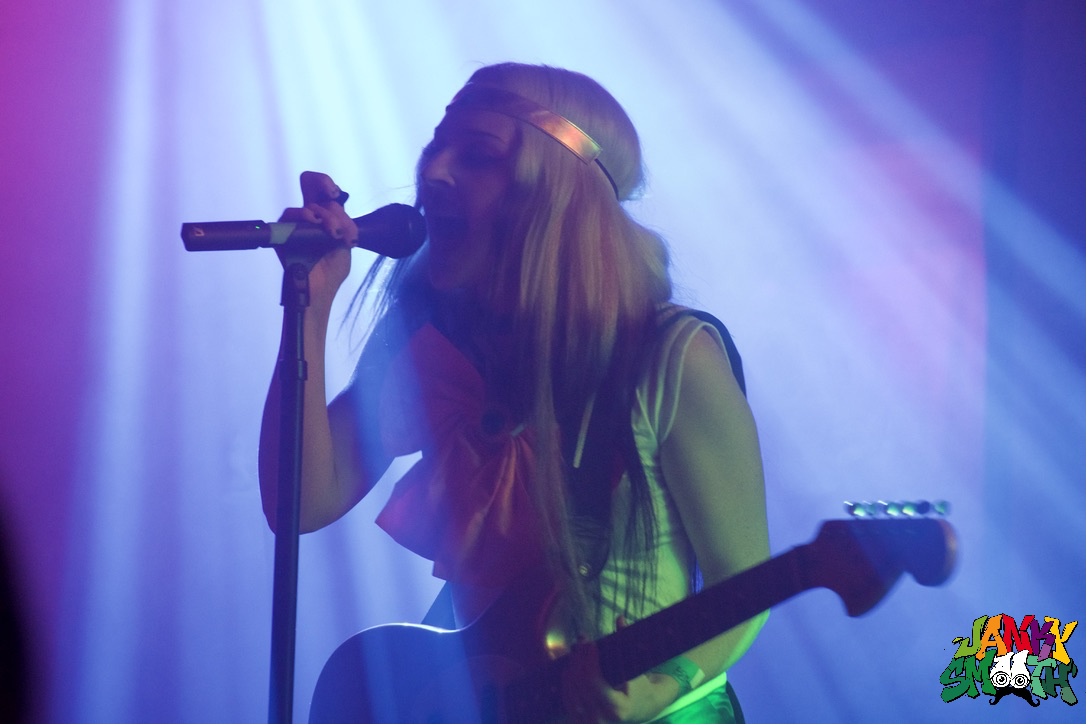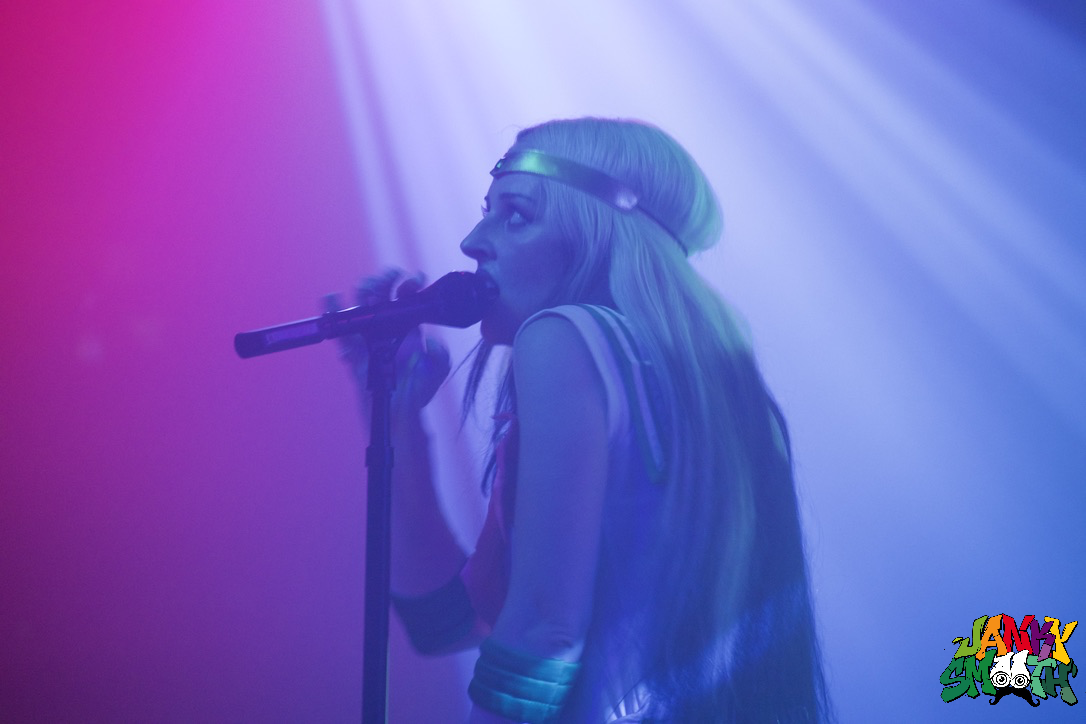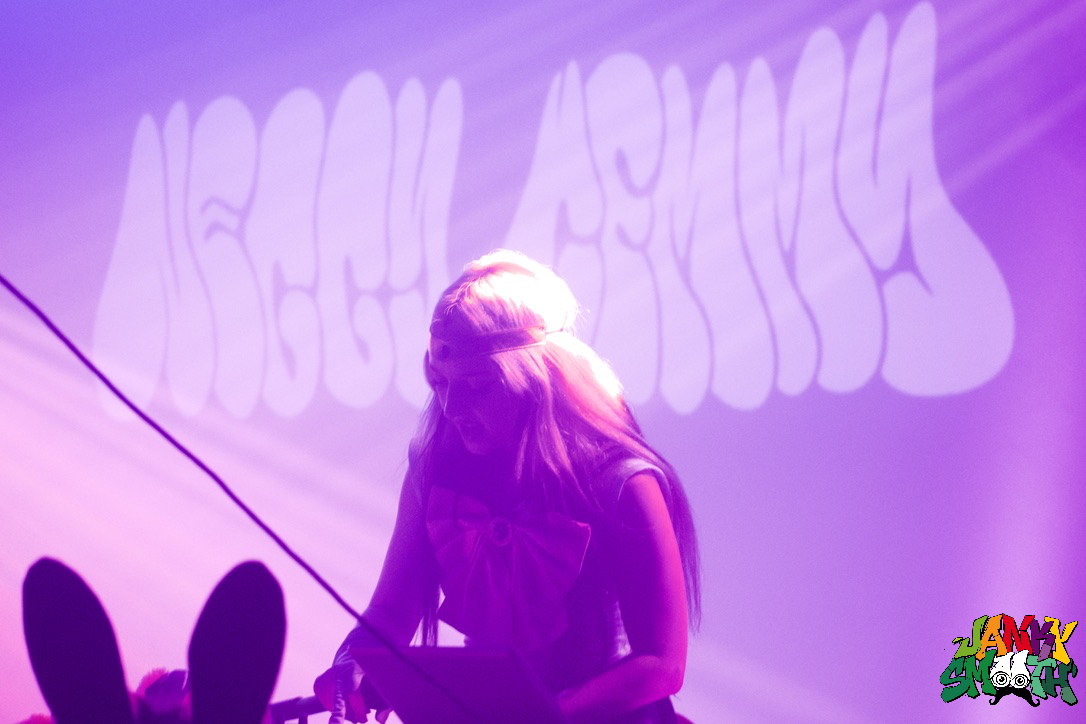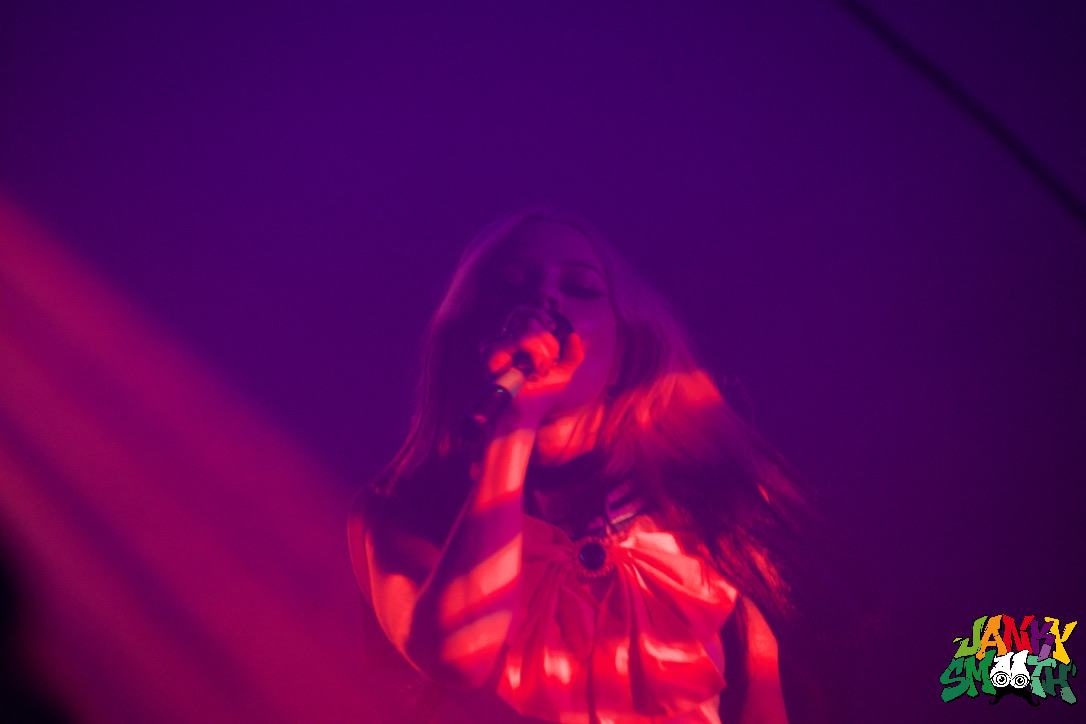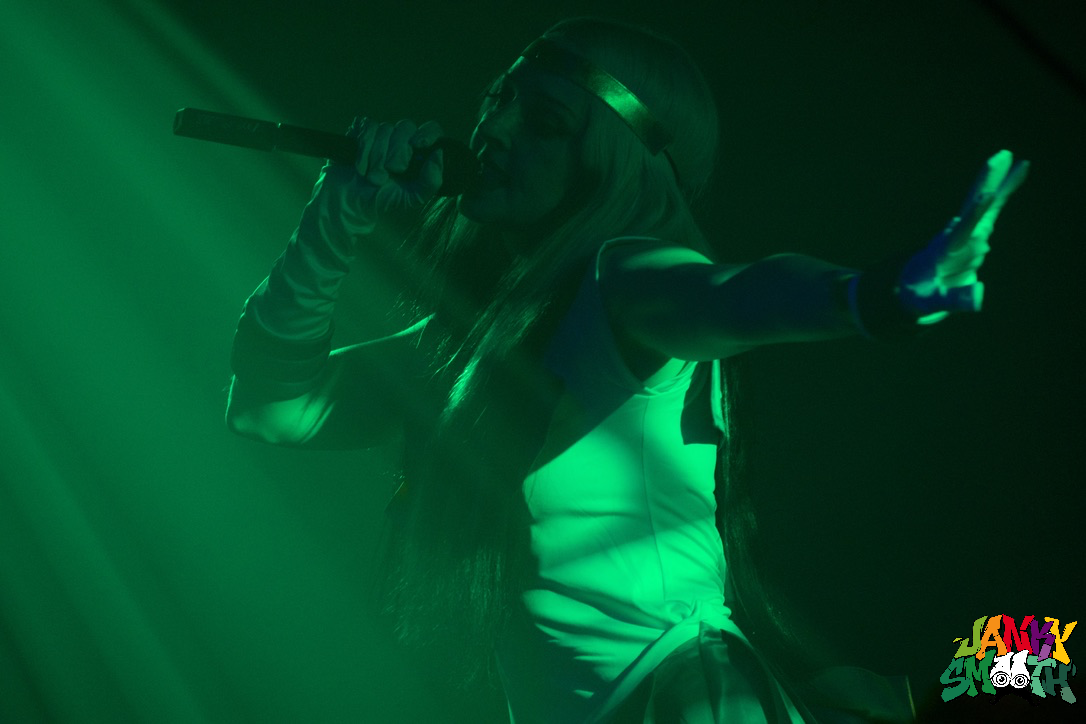 It was seeing everyone in the crowd go wild and respond to each track, and hearing how some in attendance made the journey from Austin to LA that makes you understand how pivotal of a figure he is in the scene. There is so much love from him to the crowd, wherein he make his way into the crowd and basks in our communal energy to performan inside the warmth of his audience. This closeness with his fans and the projections of LED lights behind him flashing your typical vaporwave imagery of ironic logos, weave together an iconic concept and culture that Clanton has built over the last decade. The venue also played a part in making this performance special, as it hosted his and Lindsey French's (aka Neggy Gemmy) engagement just a couple of years ago. This distinct connection between person and place felt just right as French came out to perform "Fucking Up My Life" alongside Clanton. As Clanton continued he really solidified himself with the crowd, at times taking Halloween props and incorporating them into his stage show. Despite the 4 sets he'd already played in the night and his own 20+ hour journey from Texas, you could almost feel he was hesitant to leave the stage because he could just keep the hits coming until the sun came up.
With all the different costumes and characters in the crowd, we all got lost in these extensions of ourselves at a George Clanton show. With the music evoking nostalgic feelings from discovering vaporwave and seeing it mature from its infancy, to now, seeing it flourish and develop. Each act that was able to grace the stage, brought something innovative and groundbreaking within their respective realms, mixing different approaches along the way.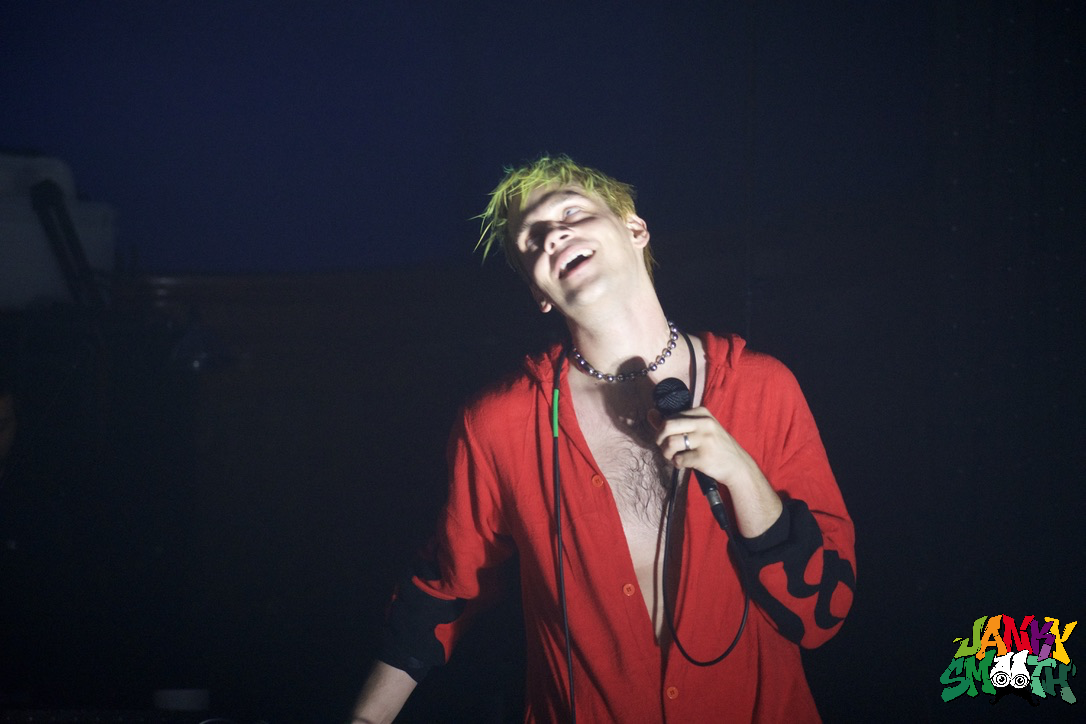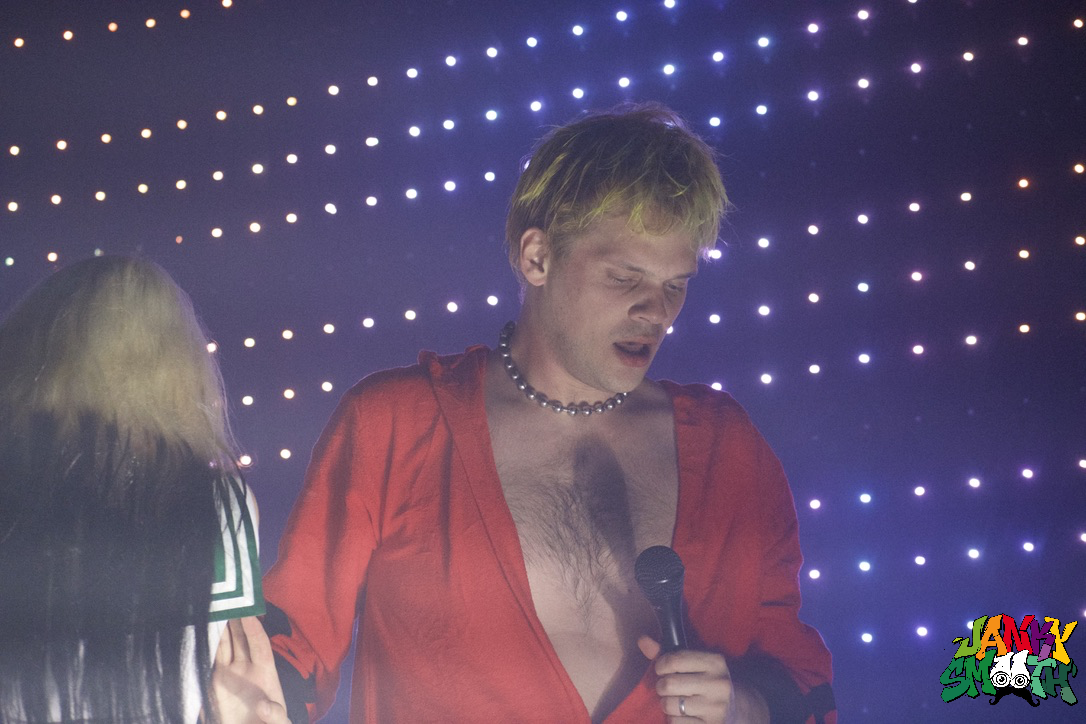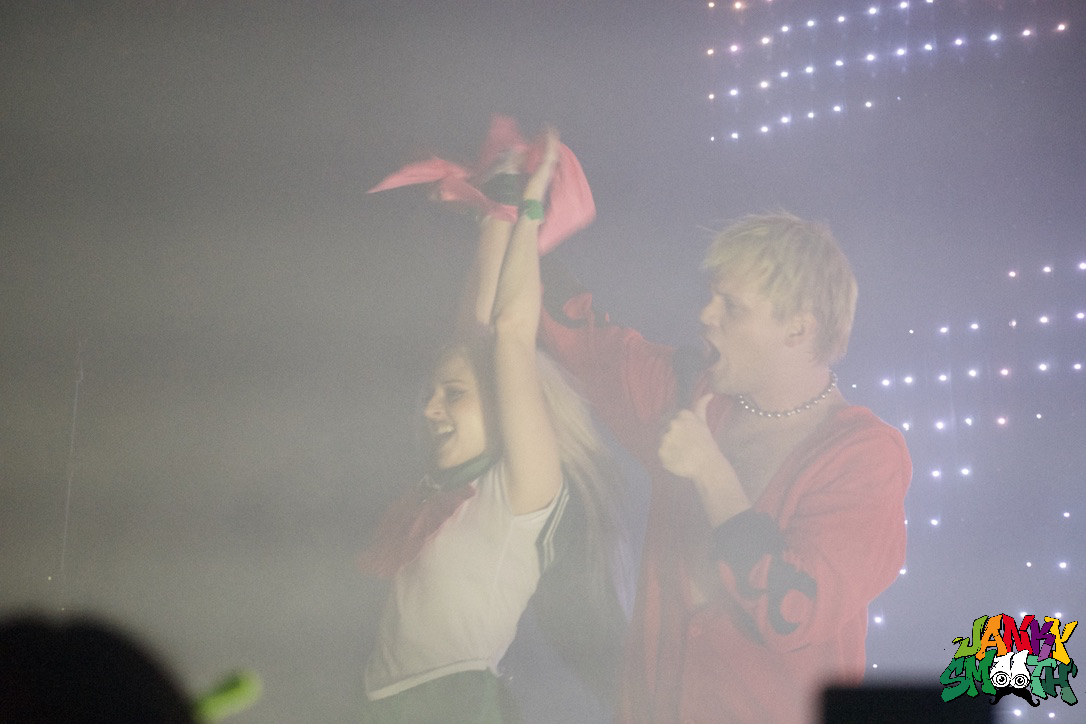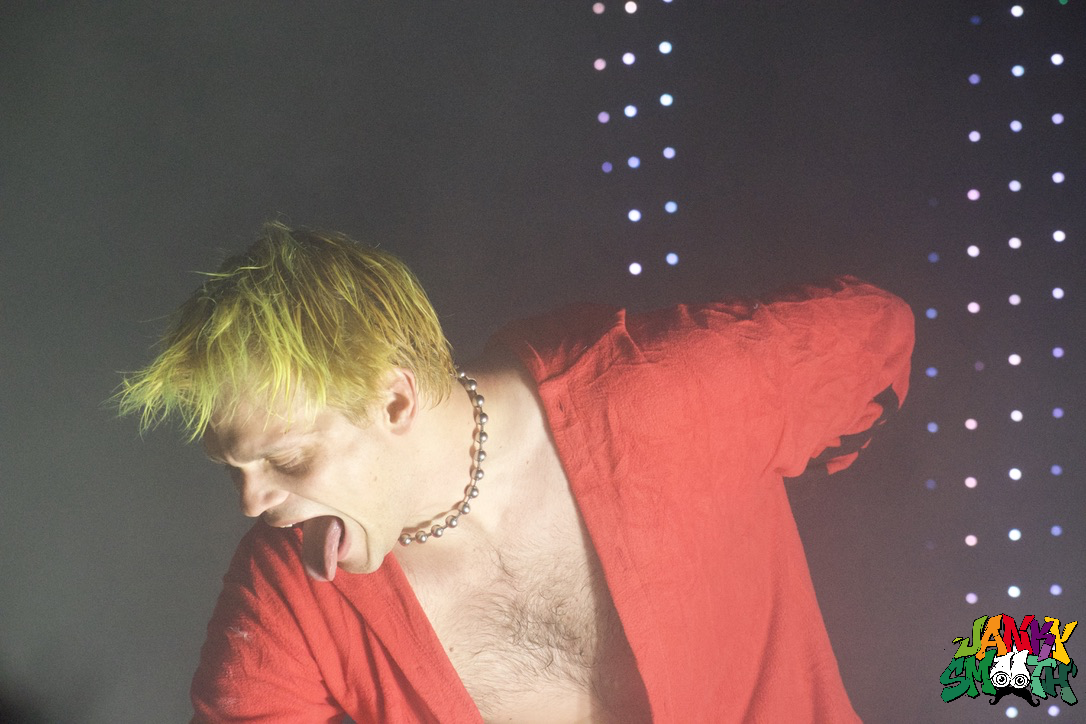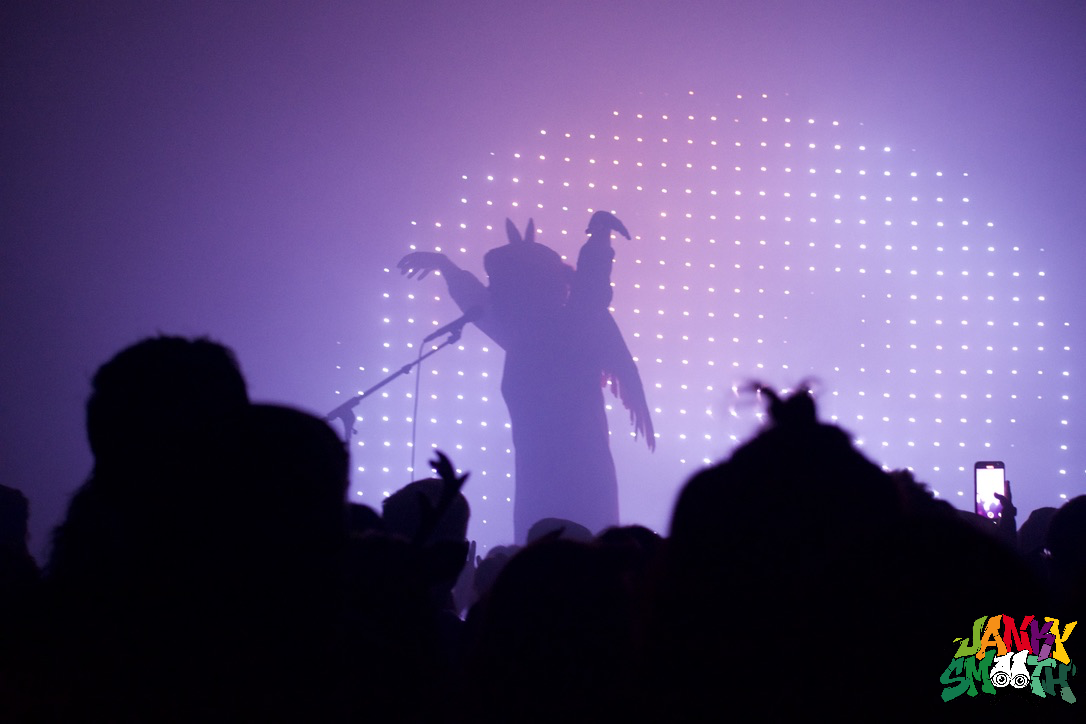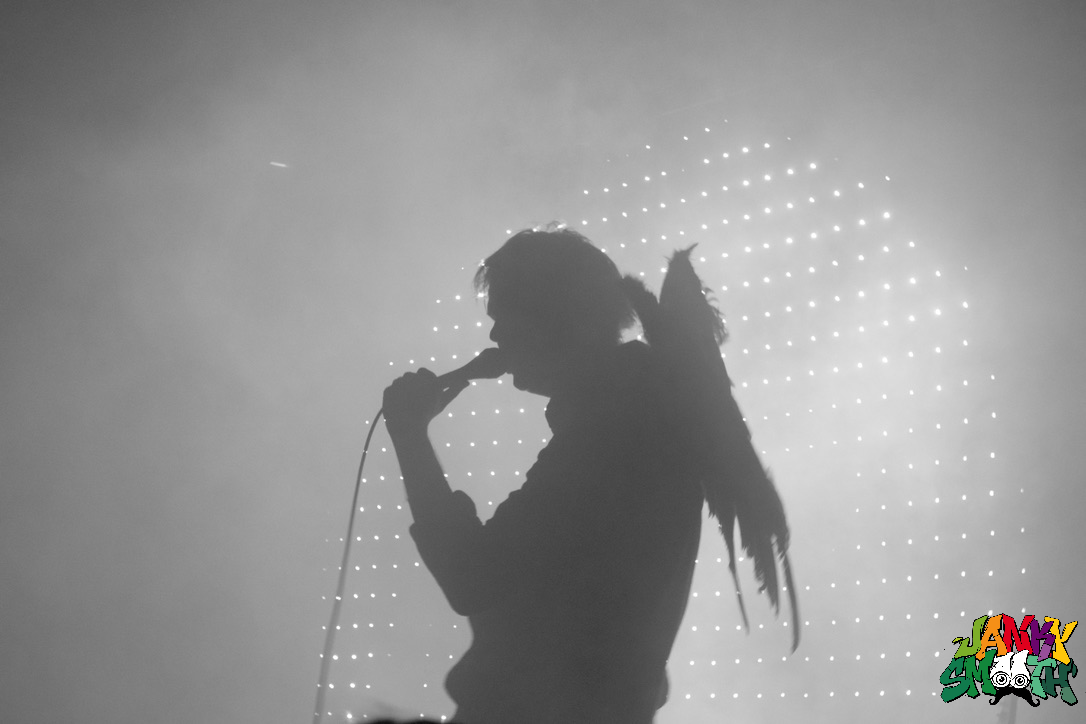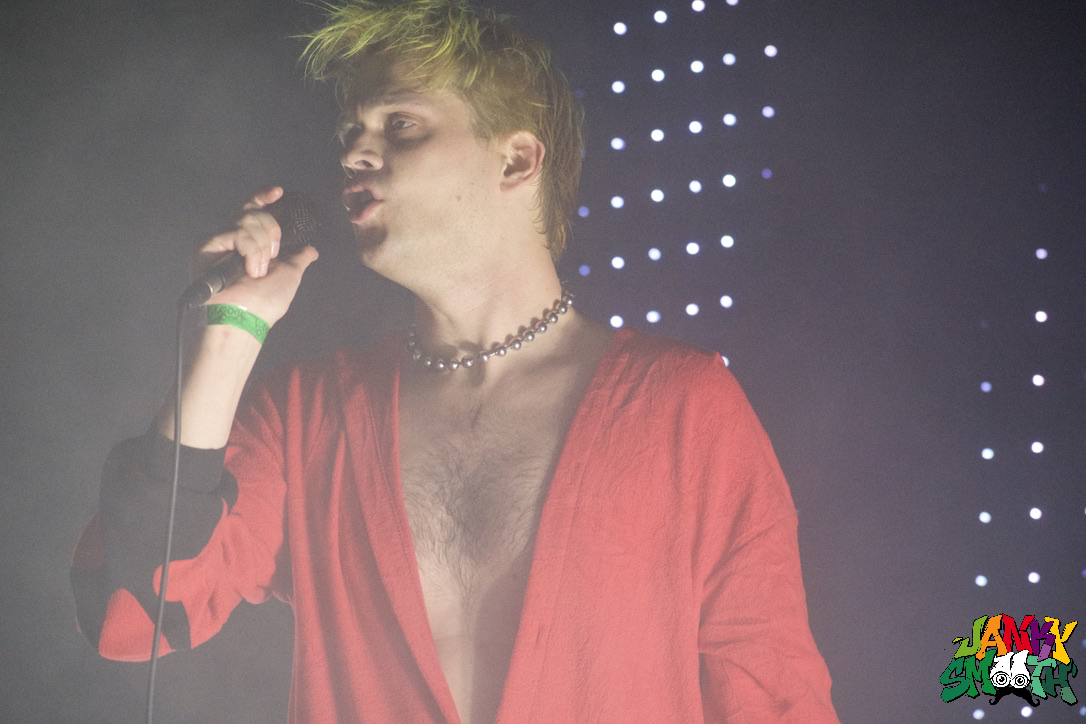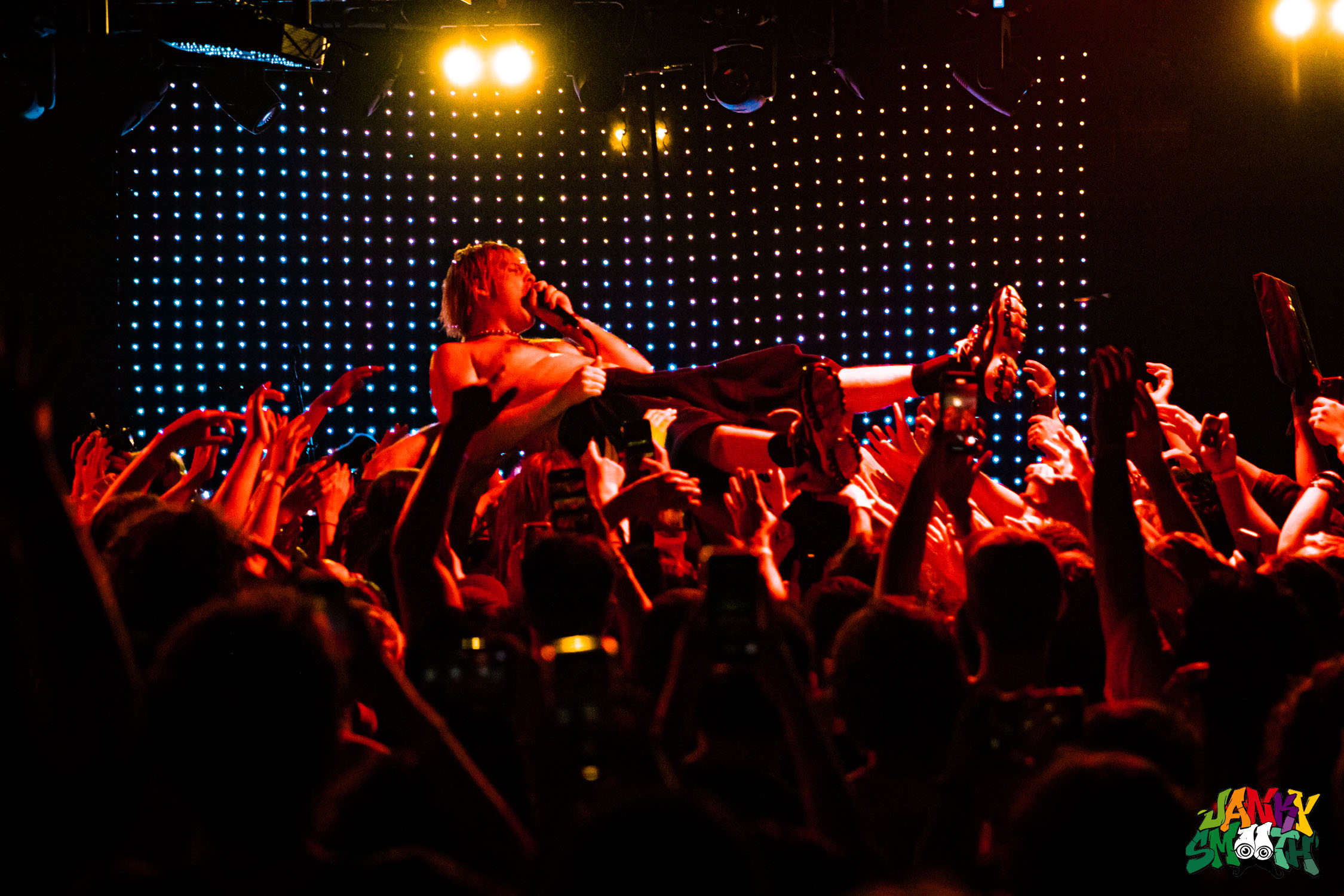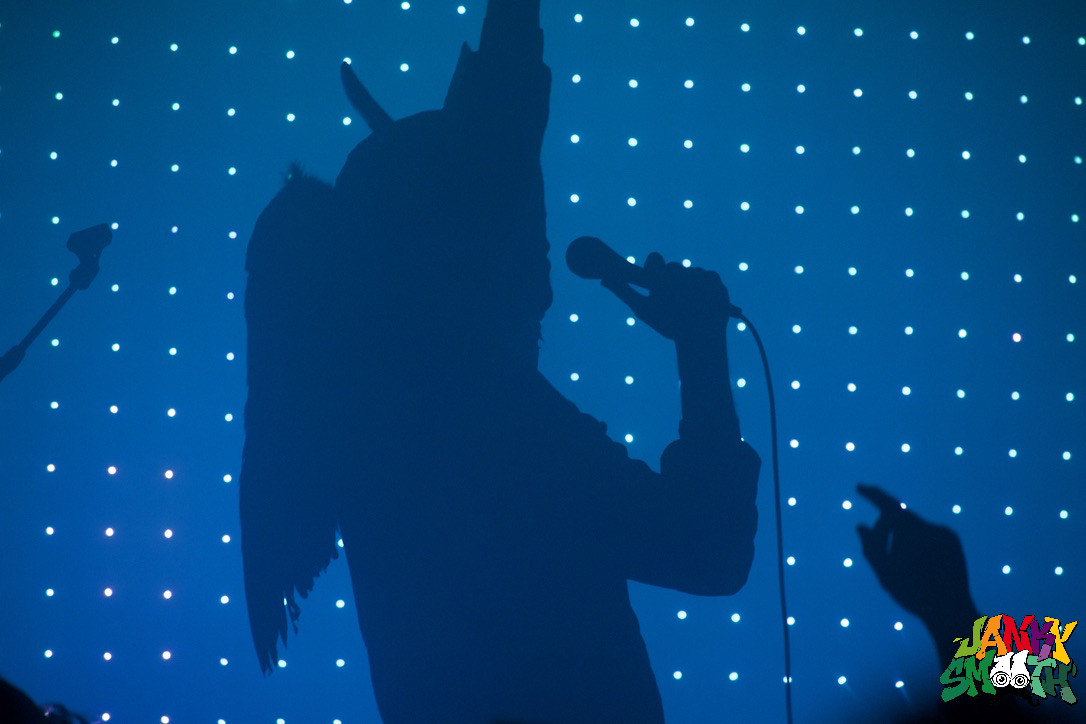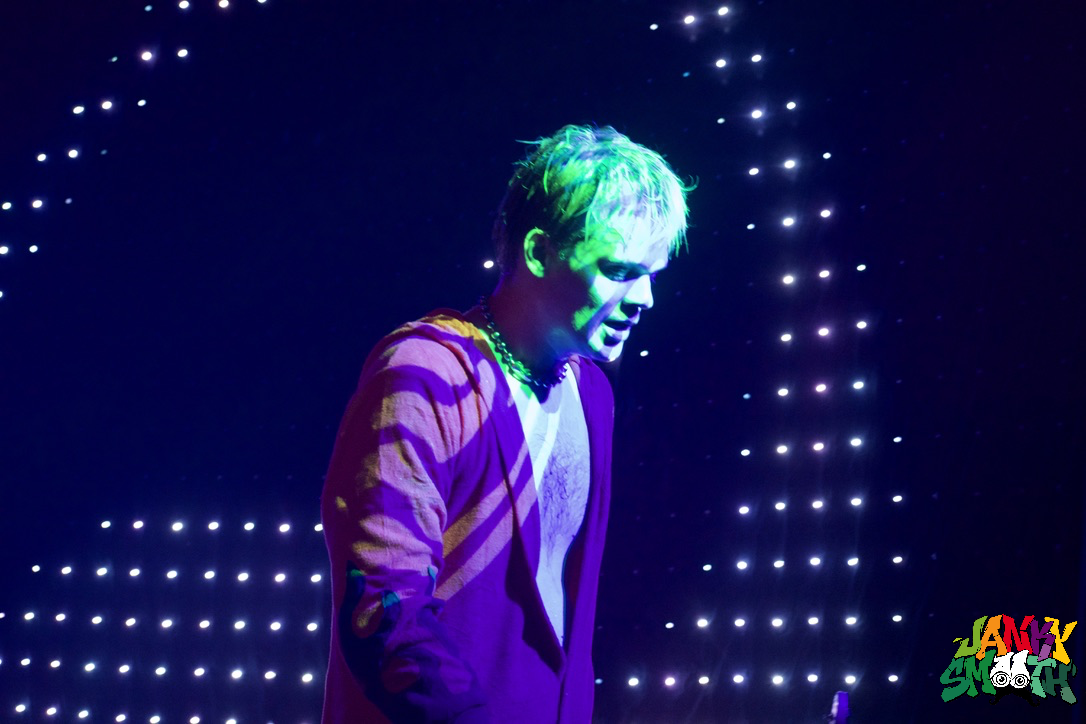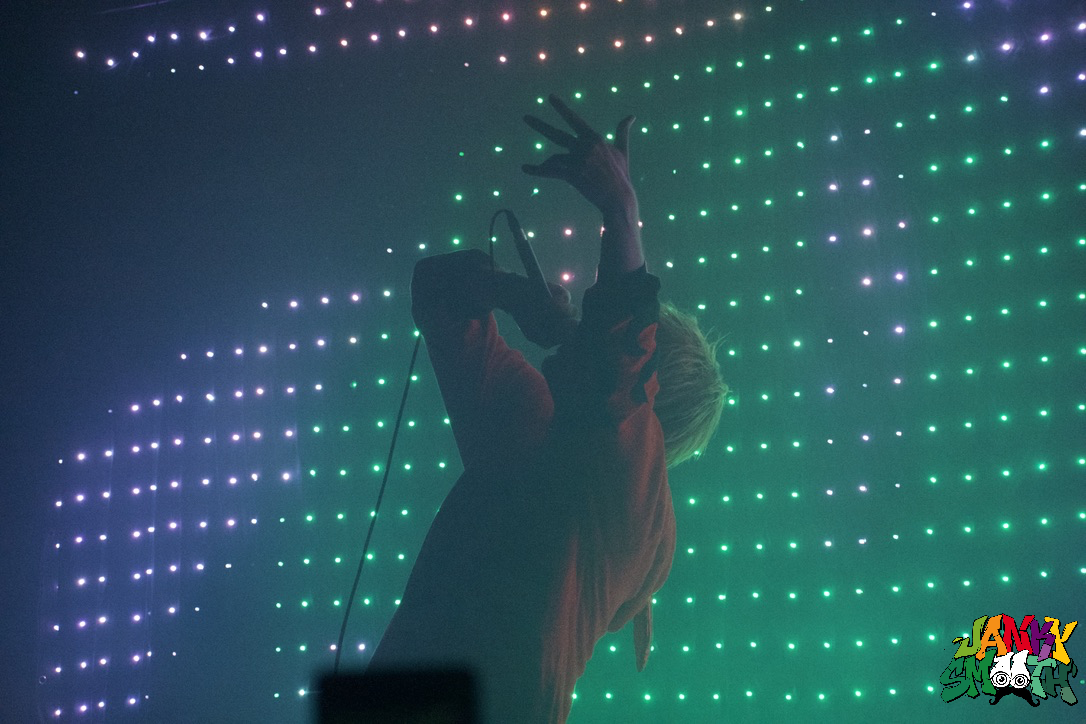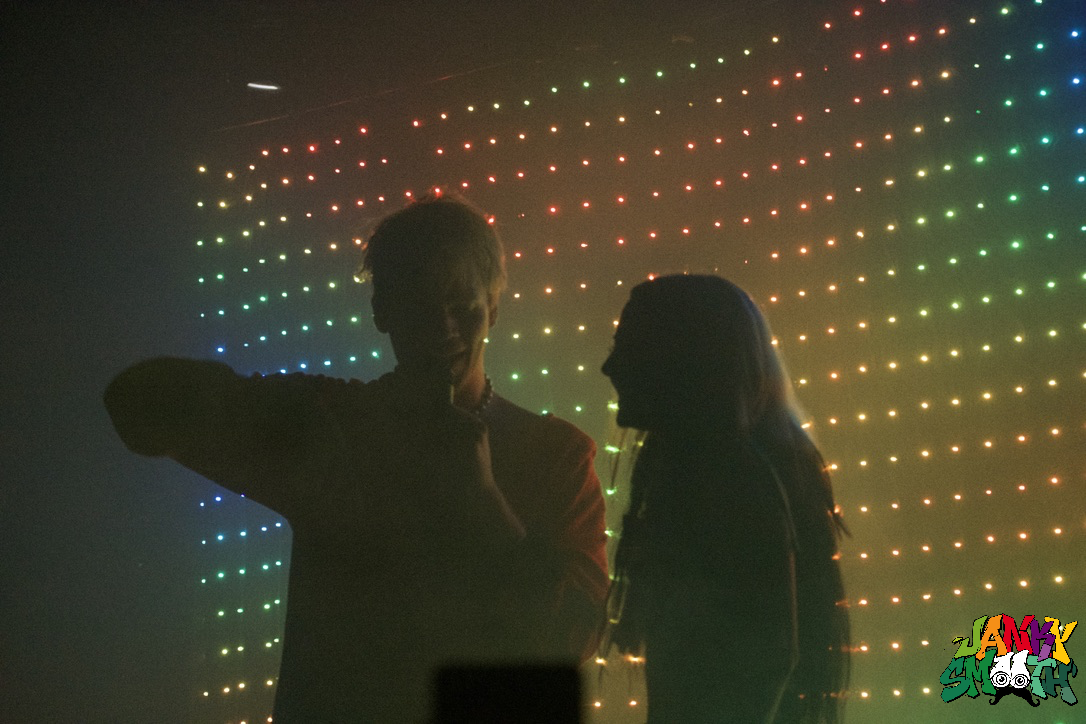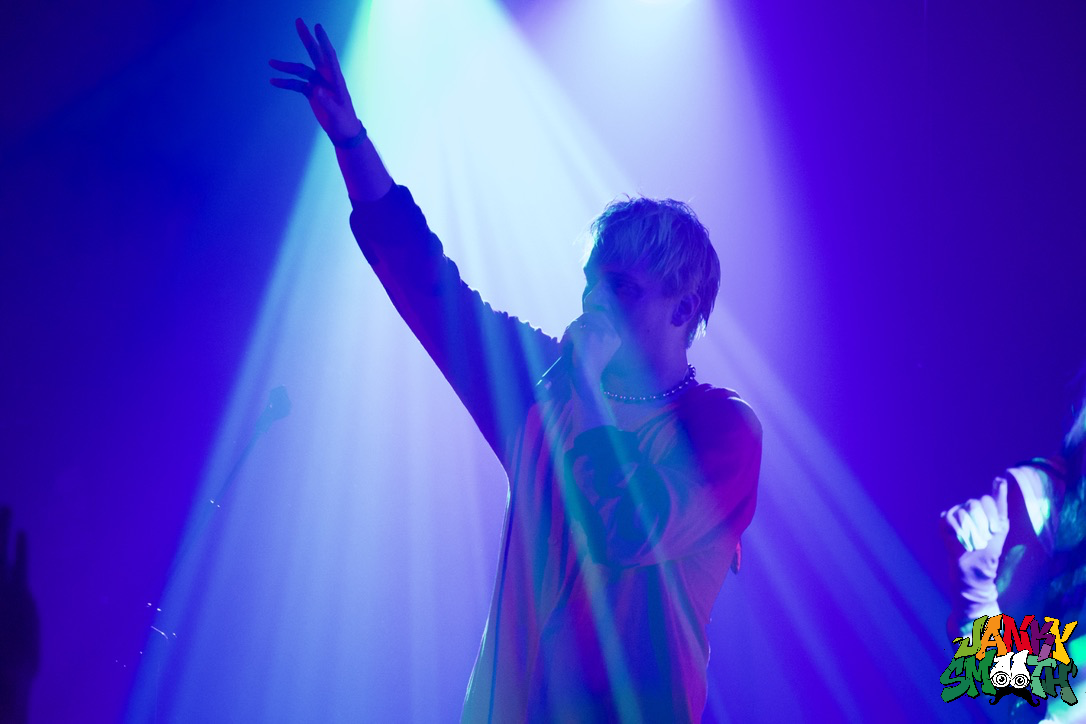 Words and Photos by: Alfredo Luna