FYF Presents Head Wound City at The Echoplex: Pretty Boy Hardcore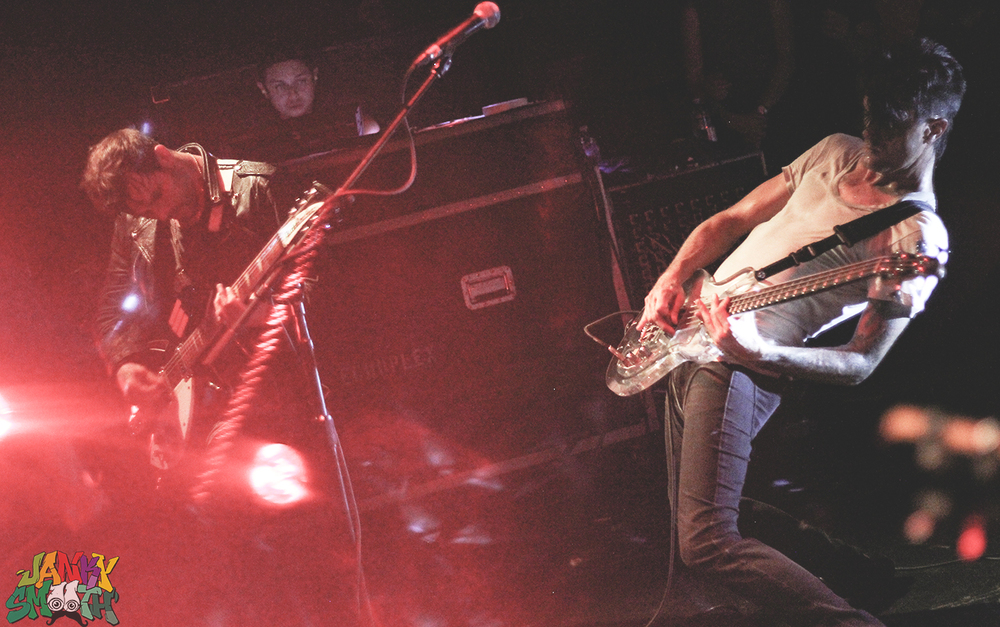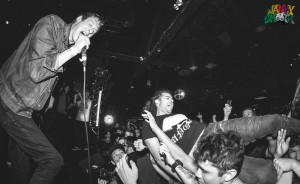 When I think of metal bands I have loved throughout history, I think of mullets, Dungeons and Dragons, short busses, bad hygiene and full rooms, void of any feminine presence. My how times have changed. On Friday night, FYF Presents continued to display why they are one of the most diverse talent bookers in town when "super group", Head Wound City played The Echoplex along with Loma Prieta and Crime Desire. Today's Metal, no less intense in it's impact, yet the crowd was filled with beautiful people and so was the stage when Head Wound City played their set.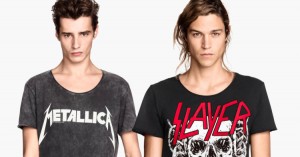 Grindcore, mathcore, thrashcore, noise rock, and noisegrind. Call it what you will but it all stems from Thrash/Speed Metal. There were no soccer moms wearing Slayer t-shirts in the 80's and 90's but now, H & M actually have a line of clothing that features bands like Slayer and Metallica on them. I wonder if those particular consumers know that Slayer stands for Satan Laughs As You Eternally Rot. Metal has evolved into many things, most of which I'm not a fan of but Justin Pearson along with his label, Three One G are one of the most creative group of musicians in hardcore music today. Mix The Locust with The Blood Brothers and throw in a dash of Yeah Yeah Yeahs? Only on Three One G.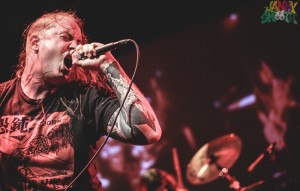 FYF did a great job booking this show. It would've been kind of easy to book Head Wound City and not put much thought into the opening acts. Afterall, Head Wound City, unto themselves, with their one and only 2005 EP are a rarity and the personal differences between The Blood Brothers contingent keep them from performing very often, nevermind getting into the studio. So for many promoters, that would've been enough. But one of the things that makes Fuck Yeah Fest such a great festival is the thought put into the lineup and Crime Desire along with Loma Prieta were a perfect compliment for this FYF Presents lineup. Crime Desire reminds me of D.R.I. or Madball while Loma Prieta definitely have a similar sound to Three One G artists.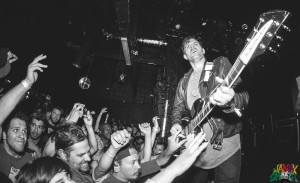 The opening bands gave way to Head Wound City. Finally, I would be able to see them live. Frenetic but impossibly precise machine gun drumming with grinding, rhythmic guitar cords interlaced with intricate guitar licks. The shrieking but effortless vocals that emit from Jordan Billie are remarkable. Watching his face, there is very little evidence of any type of strain, which is not consistent with the sound that emits from his throat. I first noticed that last year when Blood Brothers played FYF. Amazing what Sean Carlson has done to get that band back together, even if it's nothing more than offering the right sum at the right time. That gig is probably the reason why Head Wound City is testing the waters with this short, 5 date, west coast tour. The show seemed like it was over rather quickly even though the band played all the new material from their upcoming album as well as all 10 minutes it took to play their debut EP in it's entirety… and the crowd went wild!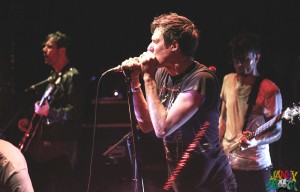 The term Supergroup is a word that was probably made up by some suit. A quarter of the bands on the Three One G label could be considered such. What I find remarkable about these so called "supergroups" and the Three One G label is the character of these musicians. Musicians who have experienced any sort of success inevitably form an outer, protective layer of ego which might normally prevent these type of colossal collaborations- the type of ego that probably broke up the Blood Brothers in the first place, (although, I have been known to read too much into things). Three One G is full of cross pollinating bands and musicians who respect each others art so much that the art supersedes any sort of self importance and creating becomes the primary purpose.
Words: Danny Baraz
Photos: David Evanko