Review: "House of the Rising Fuzz" Boston Psych Rock Compilation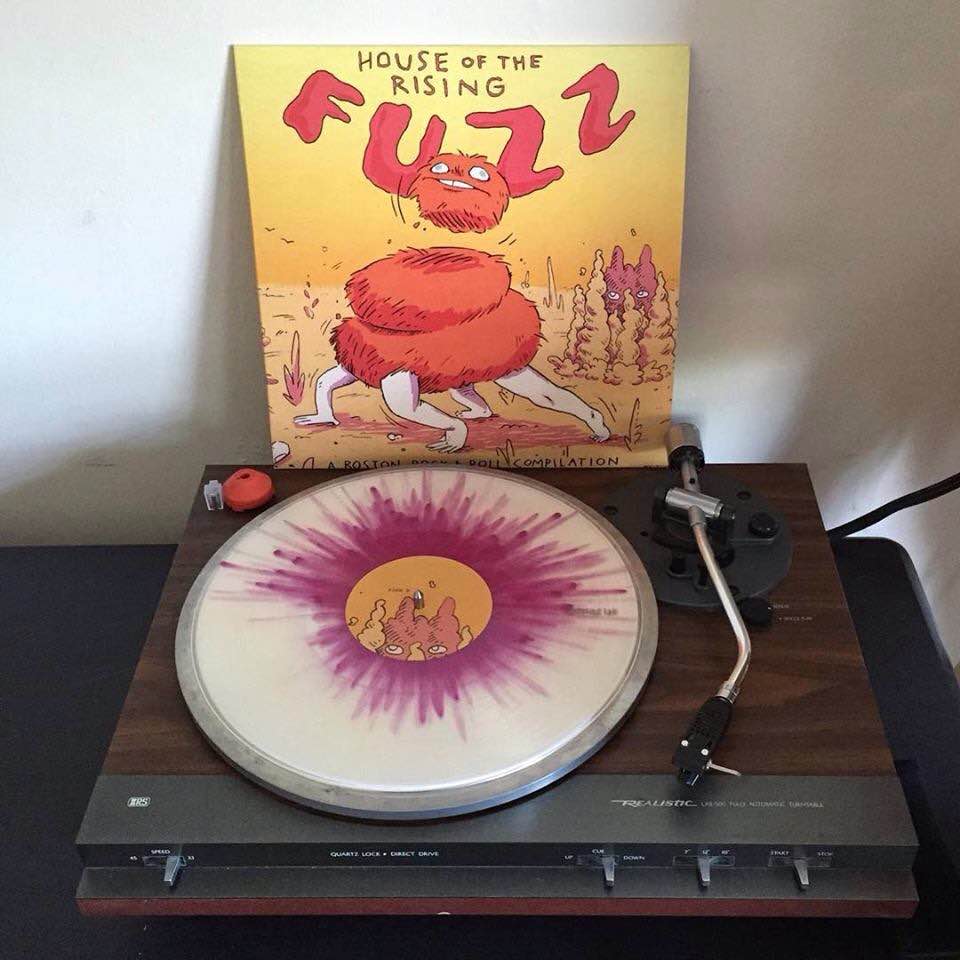 House of the Rising Fuzz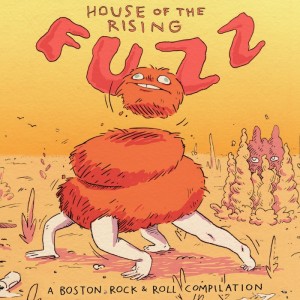 It's good to know that if I ever had to move to Boston, I wouldn't have to worry about any lack of an underground rock scene. If you've had your antennae up lately, you've noticed spooky rock n roll action-at-a-distance in virtually every city in America. It's obvious. Today's fuzz is one huge EXPLOSION of epic garage/surf/psych/punk proportions.
It's everywhere. Psych alone has its string of festivals all over the country, and now the world. We have our own L.A. Psych Fest scene here in the southland. What used to be Psych Fest Austin quickly morphed into Levitation Austin, Levitation Toronto, and Levitation France. Denver Psych Fest transmuted into Synesthesia. Seattle has two: North West Psych Fest and HYPNOTIKON. There are even Psych Nights in both Brisbane, Australia and Cape Town, South Africa.
We've definitely felt the detonation in SoCal. DIY indie bands out here are playing so hard and so far underground they're practically egging on The Big One (and once they do, we'll have front row seats).
In revelry of this recent rock revolution, Ben Semeta has curated House of the Rising Fuzz, a ten-track odyssey that effectively sounds off the fuzz rock alarm in Massachusetts. Featuring CreaturoS, The New Highway Hymnal, The Monsieurs, The TeleVibes, Midriffs, Dinoczar, Miami Doritos, Nice Guys, The Barbazons, and Semeta's own band Black Beach, House of the Rising Fuzz is not only an impressive debut compilation, but at the very least it's another antidote for those of us sentenced to an adulthood of cheap beer and mooching off our parents. Starting off as passion project highlighting Semeta's favorite bands, it quickly turned into a greater representation of Boston's indie rock landscape. It sheds some light on the city's sonic undercurrent, chockfull of overdrive and feedback, as well as the communal crux of DIY culture—whether it's recording tapes for Lolipop in L.A., or hosting house shows in Chicago.
The fuzz of today (comprised of garage, surf, psych, and punk) sets itself apart from the Dead Head-inspired jam band crowds of those like Phish and Widespread Panic. The vibe is less hippie, more beach goth, resting on the ledge of sublime paradox. It's playful and it's sinister; it's sincere and it's cynical; mischievously aligning itself with The Stooges and The Pleasure Seekers more so than with "Surfin' Safari." There's a much more palpable callback to the darker days of "Purple Haze" and "Heroin," siphoned through the scuzzy filters of hoary punk. Its more contemporary influences are undeniable, taking its cues from Superfuzz Bigmuff (that seminal Mudhoney EP that stirred so many Seattle grunge heads), the rise of Sup Pop, and the dawn of the riot grrrl craze.
Much like the compilation Nuggets established 'garage rock' as an official genre, House of the Rising Fuzz calls for fuzz rock to be given its due as encompassing genus of today's rock—and it makes a hell of a good case. FUZZ! It's even what Ty Segall named his latest manifestation. (Not to mention the fact that our generation harbors a newfound fear-and-loathing for law enforcement and general authority.) And, until we hack journalists come up with a better moniker, 'fuzz' is all you're going to be seeing, hearing, and reading about.
I've had the compilation on repeat for a few days now, and it gets better the more I play it. I was going to list some favorites, but I ended up listing most of the fucking album. Just give it a listen, buy it, and support rad musicians with vision. If anything, it's another thing to add to the car playlist while we silly Angelenos slowly kill ourselves in traffic. I call for one of these in every city. What say you, L.A.? What would our fuzz compilation look like?
The fading lyrics of the first song "Isolation" acts as distress beacon: "Is anybody out there…Is anybody out there…?" We've received your transmission, Boston. We hear you. Fuzz Heads of the World Unite! We are not alone.
Words: Brent Smith