Flames of Durga EP Release at The Satellite Continues Long L.A. Tradition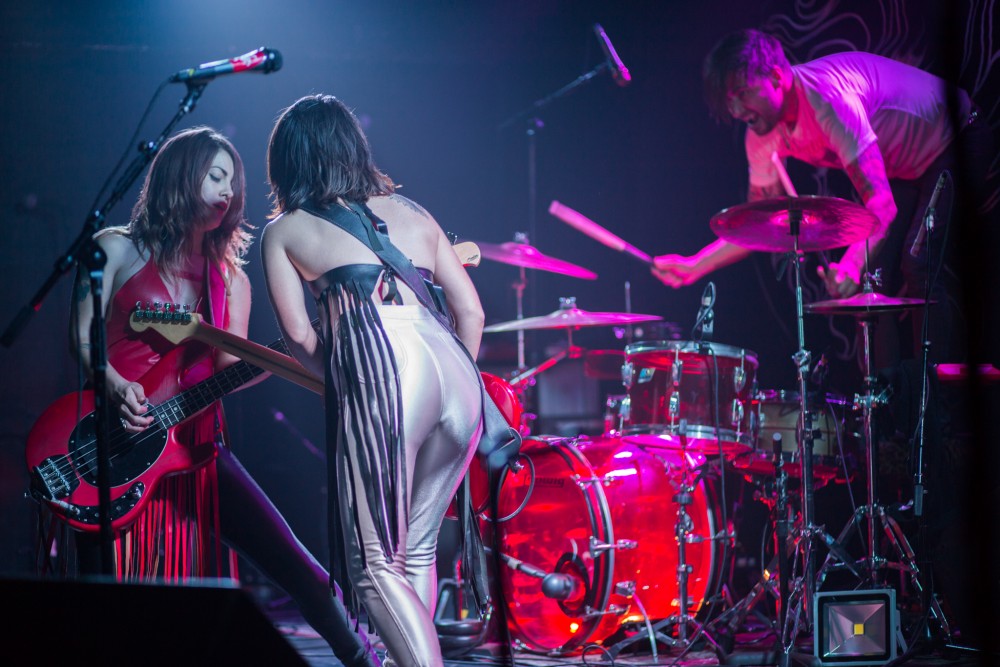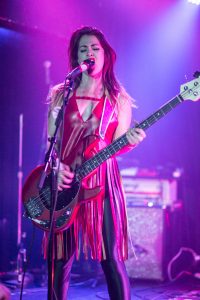 The L.A.music scene has been forever shaped and altered by the influence of strong female musicians. Flames of Durga is heavily influenced by the underground feminist Riot Grrrl movement, which led to their relationships with the other bands that played the EP release party. Rock and Roll history is rife with talented siblings and it's not a coincidence that siblings compose and perform well in collaboration with one another. AC/DC's Malcolm and Angus Young, Tegan and Sara, Alex and Eddie Van Halen and especially Heart's Ann & Nancy Wilson are all fair comparisons to the firepower trio Flames of Durga. The group is charmingly fronted by twin sisters Cecilia and Beah who are accompanied by Nate Million on drums. The Satellite on Silverlake Boulevard hosted the EP release party where Flames of Durga shared the stage with other female-fronted rock bands before the sister's first tour kicks off.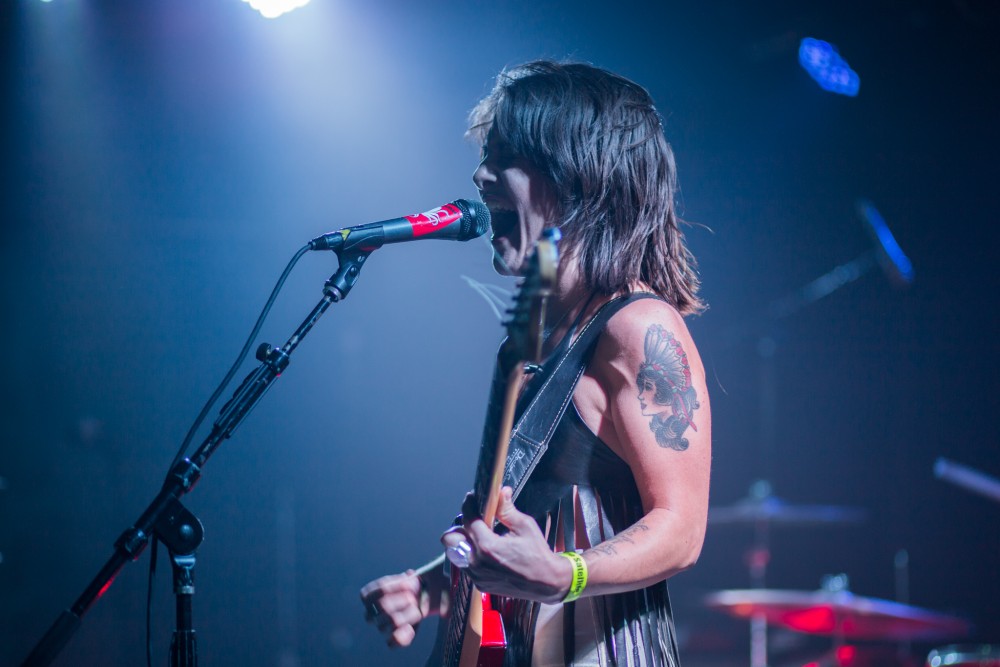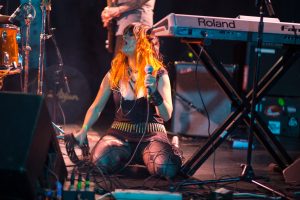 Stars At Night, an all-female rock group from East L.A. plays centered around their percussionist Joana Rubio. She plays like thunder and with driven consistency through the 80's-inspired synth rock. Joana noted after the set that she had been playing with a ruptured eardrum!
"I'm going to the doctor tomorrow", she assured me.
Stars At Night have a few more U.S. tour dates. They will be touring Mexico for the rest of April before heading over to Europe for a tour in October.
Opening band Pleasure Fix are native to San Diego and will be one of the bands reuniting with Flames of Durga at a later date. Coincidentally, they are another sibling band.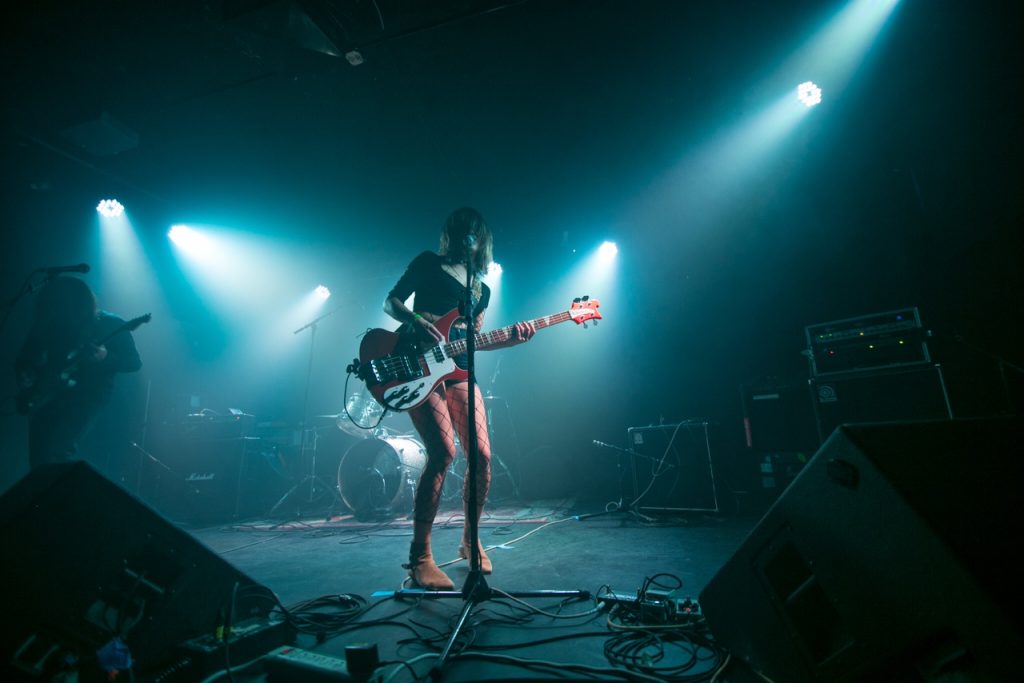 *also playing this show The Menstruators
"We booked this whole show with female-fronted bands," said Nate.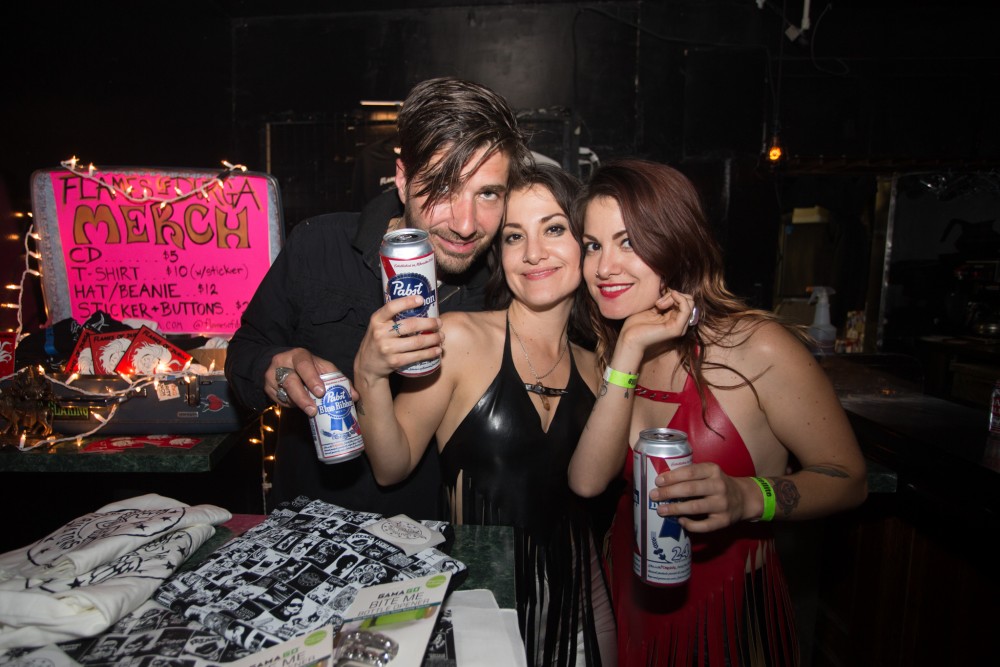 "…My sister and I were tour virgins. We've never played in Mexico before!" Beah said.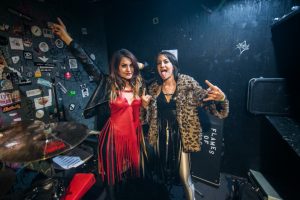 Many other femme rock groups will make appearances on Flames of Durga's upcoming tour of the West Coast and Mexico. Last year they played fourteen gigs, five states in only fifteen days.
Even if you couldn't see the band, the synonymity with which the sisters sing is natural and organic. They play in harmony and complement each other both vocally and instrumentally. Songs like 'Vampire' feature a bass-heavy tune coupled with breathy, growling vocals. They're a grunge rock band in style and affectation but they're a heartbroken girl band too, playing the juxtaposition between hard instrumentals and emotional subject matter. For just three people on the stage, Flames of Durga generate an immense sound that resonates, almost visibly through the room.
"Honestly, we really really want to translate the live energy into the recording", say the sisters.
They'll have their chance soon since they will be back in the studio before too long. Flames of Durga are currently in the process of writing and recording a full-length album. They have almost a full album's worth of material, including some early songs like those available on Soundcloud that have been built upon, entirely brand new compositions and newly mixed versions of demos. Flames of Durga expects to be in and out of the studio in the next few weeks as they are still in the process of booking the rest of their tour dates. They're scheduled to play their next L.A. show at Little Joy for the Echo Park Rising festival on August 20th.
Words: Aria Silva-Espinosa
Photos: Preston Thalindroma