Crusty Anthems and Salty Sing-alongs: The Distillers Return to Orange County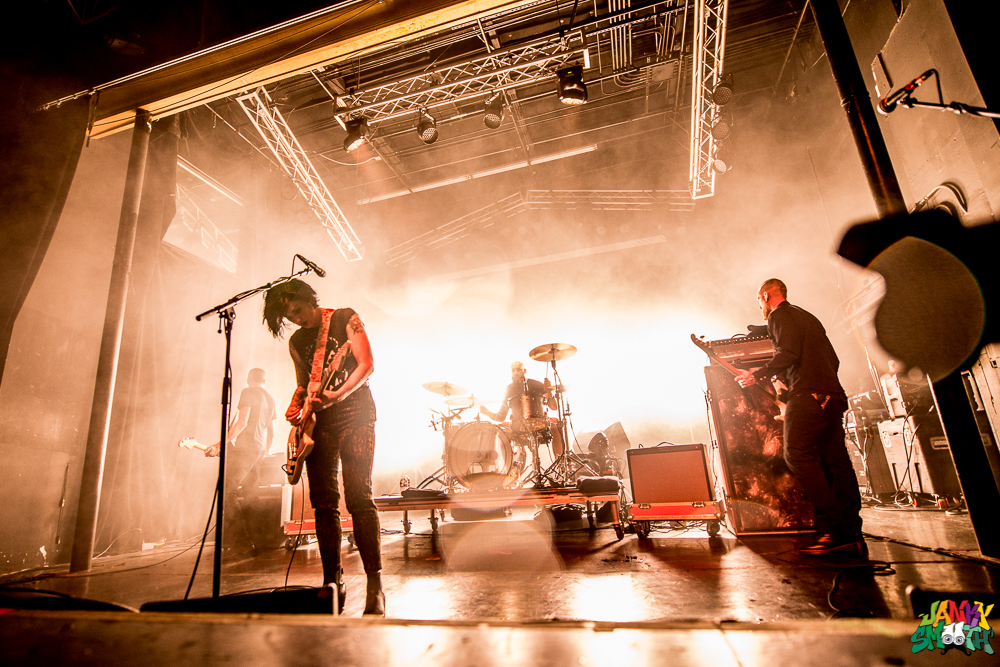 I remember The Distillers as a band on the periphery of my hesher upbringing in the early 2000's. They were on MTV back when pop-punk was still sweeping the airwaves and amassed a large following even though their music wasn't your run-of-the-mall, American Pie movie soundtrack drek. The Distillers were dirtier, more raw, in both sound and image. Like if Hole was supped up with a hotrod engine and covered in prison tatts. And Brody Homme, then and still Brody Dalle, was a role-model for punks and normies, men and women, simply based on the merits of her talent. That was then. And close to 10 years later, seemingly everything, sans the band, has changed. MTV is long-past relevant, pop punk is almost shameful to enjoy, and nostalgia for what came out of that decade is often laughed at.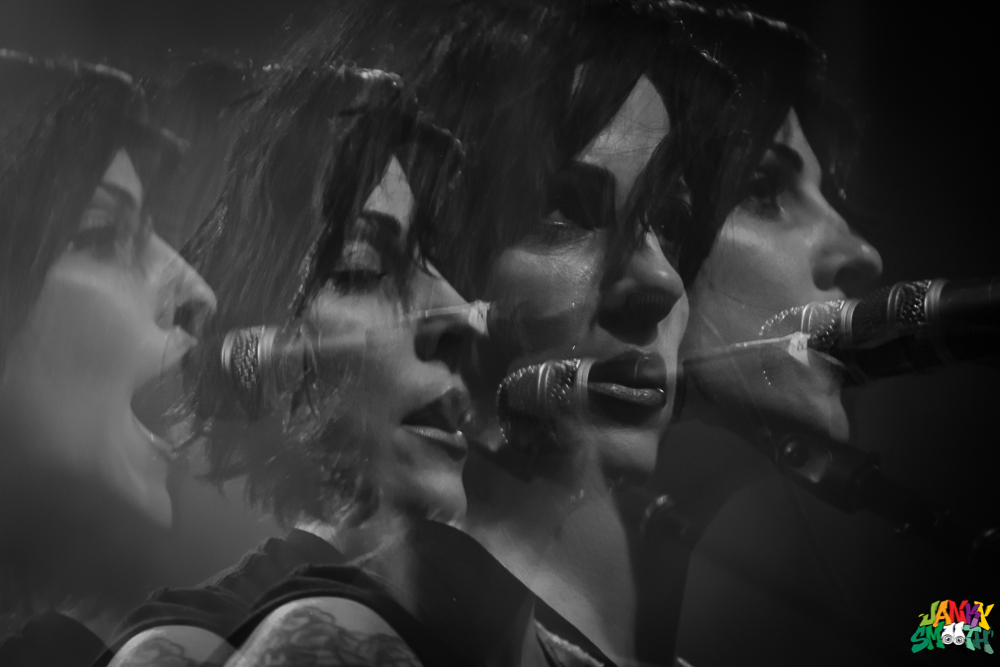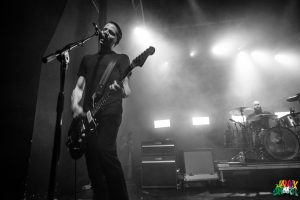 And yet, after only seeing them once, I know that The Distillers are not part of that bygone decade. It became quite obvious to me and virtually everyone in attendance at this particular show, that the band and music were timeless.
Distillers songs still sound fresh, with songwriting so good, that it could only come from a time before we all got so distracted. Teens that were merely children when the band had their first run, knew all the songs and sang along as if they were lifelong fans. Like their eagle tatts weren't inked the week before the show, after acquiring their first fake IDs. With crusty anthems that summarized people's year 2000, 2001, or 2002, the songs felt like they were meant for our lives in the now, the present.
The venue chosen to host this monumental return was the Observatory and with that comes the inevitability of chaos, fun, and violence. That's what punks in Orange County do, after all, is fuck shit up.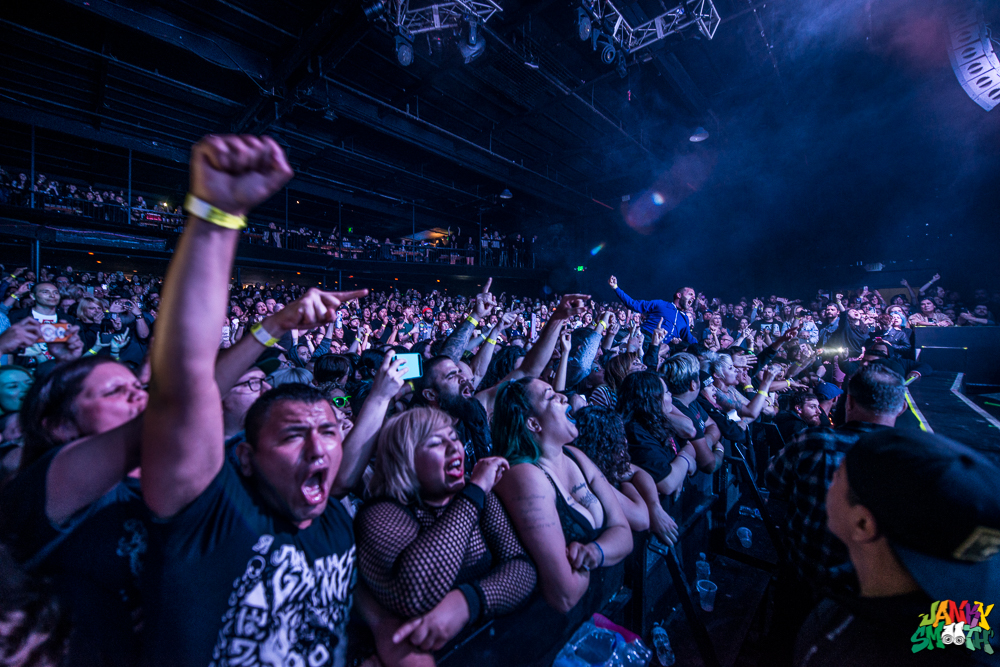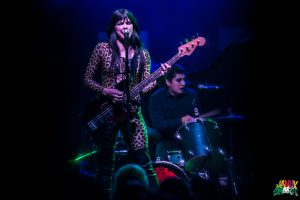 And fuck shit up we did, at first to the supporting act, a band you will all come to know if you don't already, The Flytraps. They sound as if you had a one way ticket in a time machine that brought you back to punk's heydey. You're too busy pogo'ing and dancing to care about never going back home. I'm talking CBGB's, Max's Kansas City, all that good stuff. The songs feel of a looser nature that really only existed at that time, in that place, until now.
Wearing a leopard print body suit and leather boots big enough to tower over Paul Stanley, singer Kristin Cooper, was playing after a long day of blue collar construction work with the band's drummer, Fabian Ruiz. They might be as punk as the Ramones, but damn it, they're also as American as Bruce Springsteen. So, after that long day of work, Kristin ran out of fucks to give and it showed, because she was raw and dastardly, growling on vocals and on slamming on her bass, and the rest of the band followed in tow. The Flytraps are the perfect band for any jukebox or strip club, for sex with someone you hate or that you like but not love.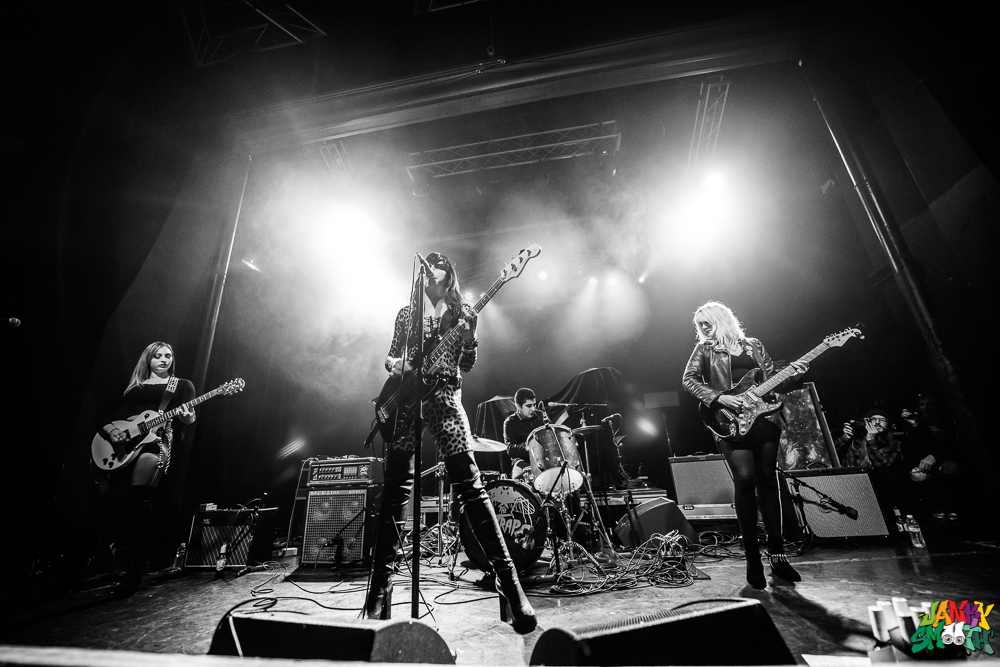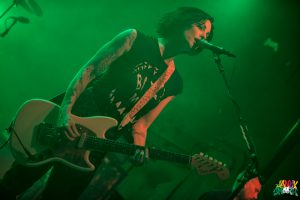 The Observatory packed in so tight that escape was easier over people than between them. I knew things were going to get hectic, as anticipatory waves of cheer would rise out of the audience over the most meaningless stirring onstage. Then finally, after the lights faded and the band's cinematic intro music came on, the only sound that could soar over our applause was the opening song "I Am A Revenant".
It was everything you'd want out of an incredible punk rock show, the bodies, the crowd-surfing, the boozing, only what was special to this band was that we were all singing songs with more impact, personal relevance, and craft than what most punk band's, even the best, are accustomed to. It's their songs that gave The Distillers their status. They didn't have to sling turds, or cut themselves, or have a political twist to get anyone's attention.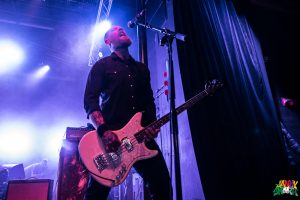 Over and over, each song in the set got the reception of 'the one song everyone had been waiting for'. Songs like "Sick of it All", "The Hunger", "For Tonight You're Only Here To Know", "City of Angels", and their closer "The Blackest Years". Sweaty and fulfilled, the Observatory piled out to AC/DC's "Back In Black", an exit song reserved for shows that can be nothing short of amazing.
After the show, I got the chance to briefly meet Brody and she seemed kind, personable, and cool. She praised Starcrawler, calling Arrow the new Iggy. In the history of women in punk rock, Brody Dalle, along with the Distillers, seem to have only started carving out their mark.
Words by: Rob Shepyer
Photos by: Jessica Moncrief