Heaven or Coachella?: Django Django And Tank And The Bangas At The Fonda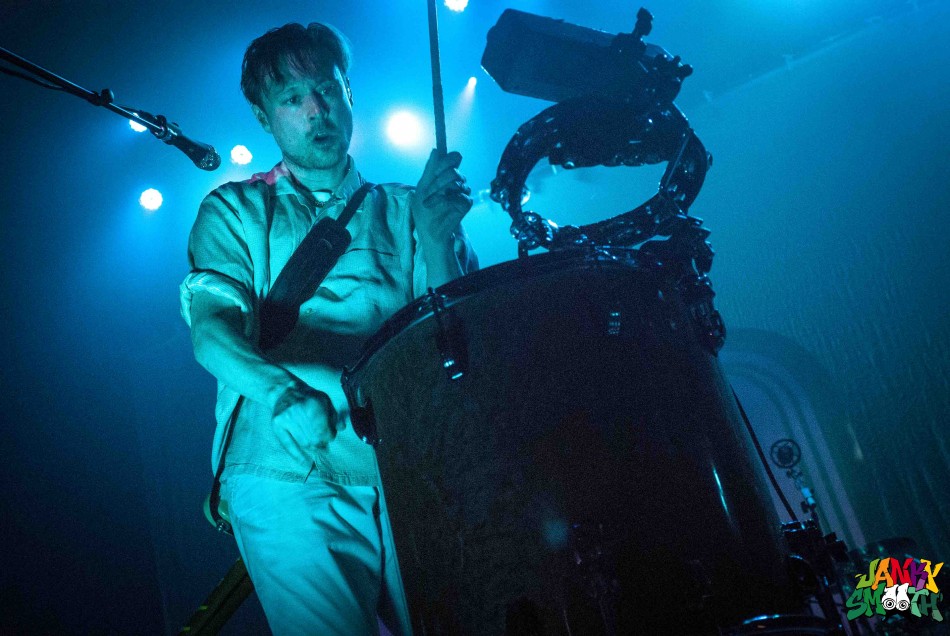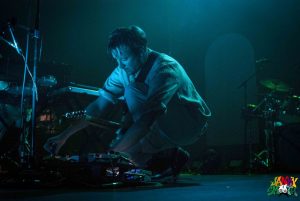 Much like the eye of a tropical storm, Los Angeles enjoyed a few days of eerie tranquility in the weekdays between the first and second weekend of Coachella. If you don't have the patience to deal with drunk teenagers and a few thousand dollars worth of disposable income to make your way out to Indio for one of the two festival weekends, it's easy to succumb to the gnawing fear of missing out. Knowing all your favorite artists and even more new artists you didn't know you would love are playing so tantalizingly close to you but you're poor, impatient or maybe just disinterested. As a Coachella virgin but an avid adversary of frivolous spending, the outdoors and idiots, I take comfort in the knowledge that every act worth seeing will roll through Los Angeles in this quiet span of five days between the conclusion of the first week and the incitation of the second.
With the promise of a rousing performance from Django Django, a staple in the indie pop scene since time immemorial. Formed in 2009, Django Django has been making the festival circuit and touring internationally and have maintained a spot on every playlist since the heyday of indie pop and it's rise to popularity in the early 2000's. Every single night in Los Angeles is a new opportunity to discover what the general public is actually grooving to. Django Django's chill and nonproprietary sound makes their music accessible; like something that would be playing on loudspeakers in a reasonably hip cafe.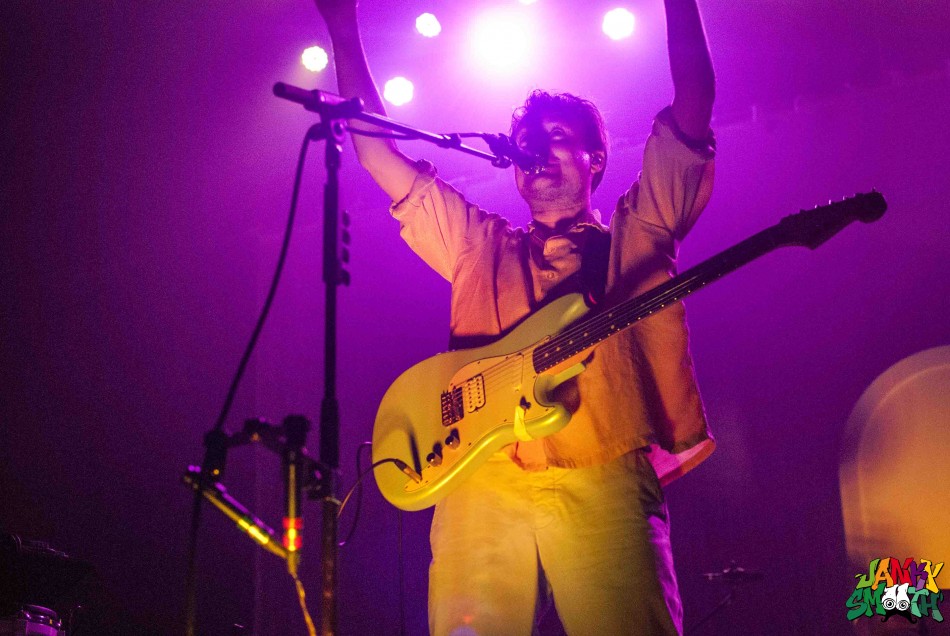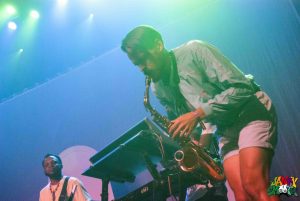 Breaking with my traditional writing style, I've written about this show out of chronological order. Although Django Django played last on the evening's bill, it was obvious that the evening belonged to Tank & The Bangas. Brazen and ethereal, Tank and her collected ensemble of incredibly talented backup vocalists and instrumentalists drew a massive crowd of eclectic and exuberant fans. The collection of those in attendance looked almost like extras on a movie set; beautifully diverse and eccentrically dressed. Tank & The Bangas are New Orleans natives, paying a generous tribute to the city's internationally respected and deeply-rooted musical history. Their sound is totally unlike anything you've heard before; a unique amalgamation of futuristic soul and unbridled Afro-punk. With an impressively oscillating vocal style, Tank switches between a coy and almost childlike vocal style and a heartbreakingly passionate crooning. Her essence is so confident and formidable, one can't help but stand rapt in reverence to appreciate the pure emotion she pours into every number including her rousing cover of Nirvana's 'Smells Like Teen Spirit'. Bottom line, the evening's show belonged to Tank & The Bangas and it is absolutely thrilling to see a powerhouse act not only playing a knockout set at The Fonda but scoring a spot on the Coachella lineup where they will have undoubtedly charm the throngs of festival goers.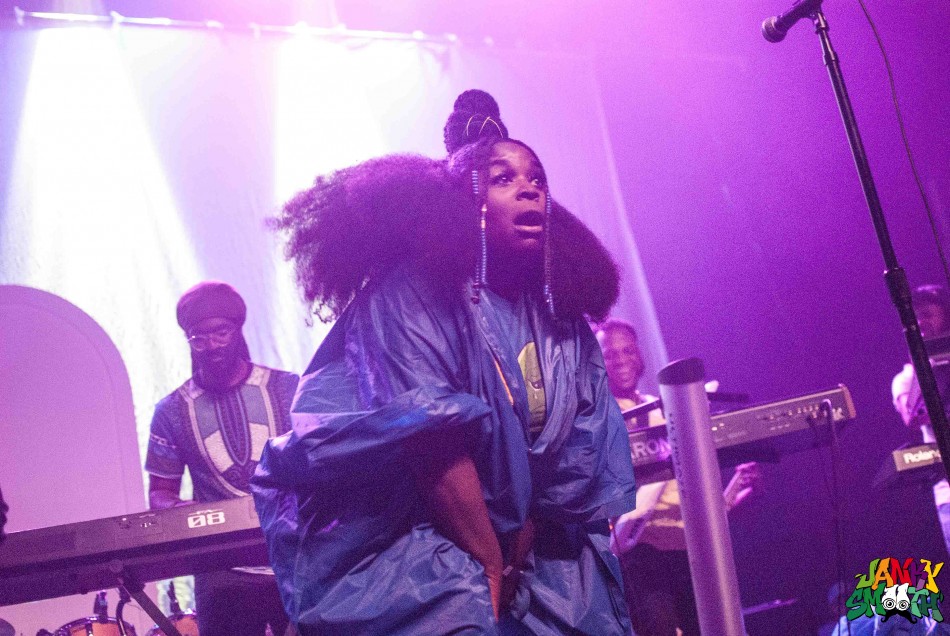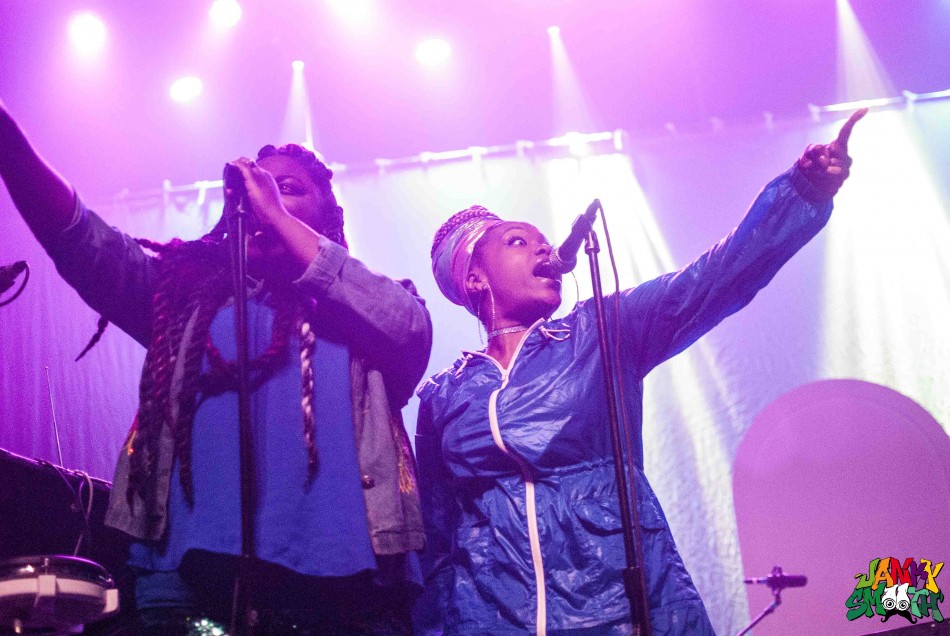 Truth be told, over ⅔ of the show's attendees left after Tank and the Bangas played, leaving a sparse and remarkably less vivacious crowd. This I attribute not to a lack of interest in Django Django, but the lack of commonality between the styles of both names on the bill. While Django Django is ebullient and engaging, it's far from the dramatic and bewitching performance promised and delivered by Tank and The Bangas. A bit more cohesiveness in the lineup might have proven beneficial to all artists on the bill. Still, it goes without saying that it is always a good event when you show up for the artist you already know but leave with a newfound musical obsession. The evening promised and delivered all the elements of a quality show; a consistently enjoyable favorite and new artists to be discovered.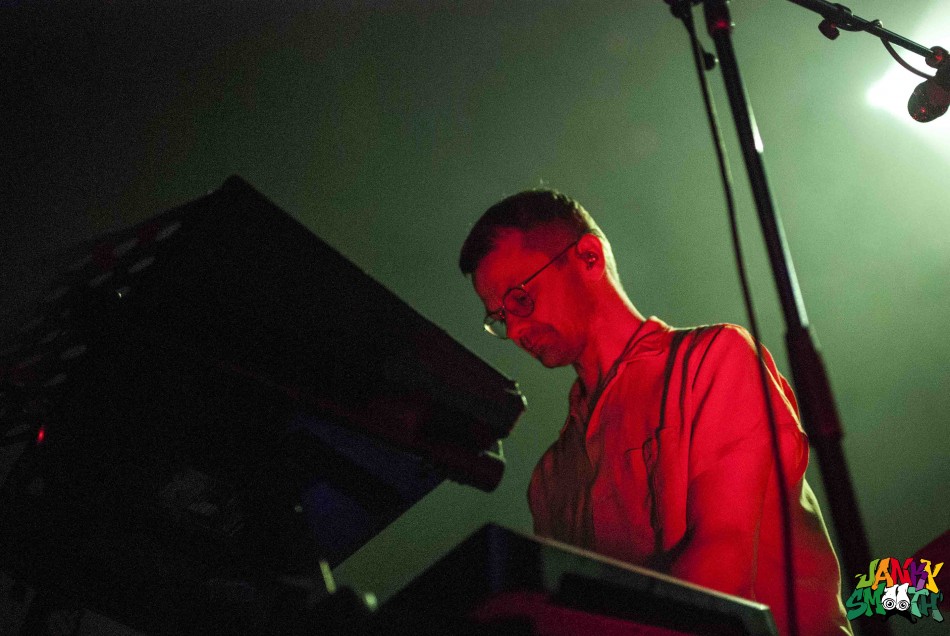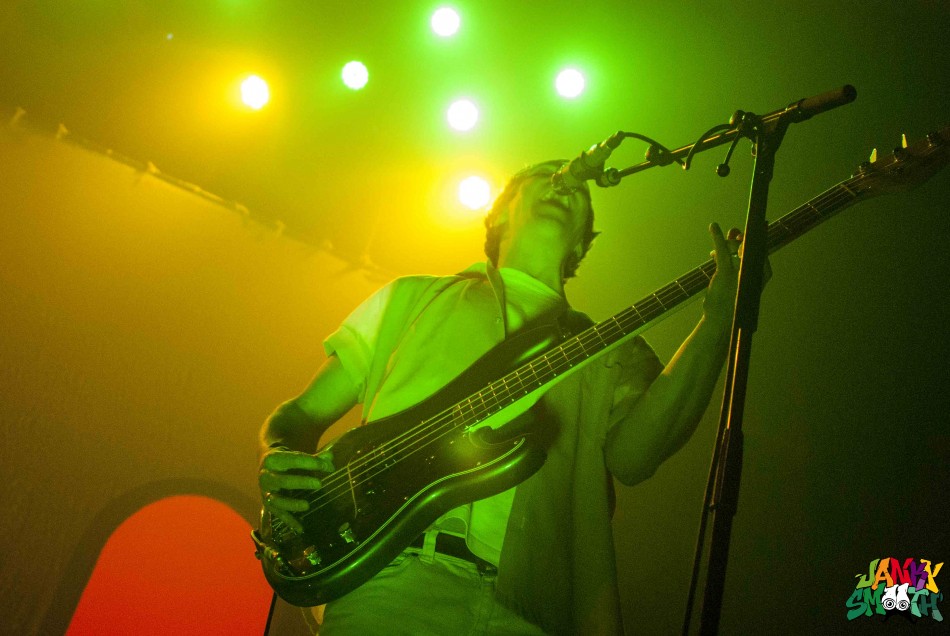 Words by: Aria Silva-Espinosa
Photos by: Grace Dunn