The Murder City Devils at Teragram or: How Spencer Moody Learned to Love The Stooges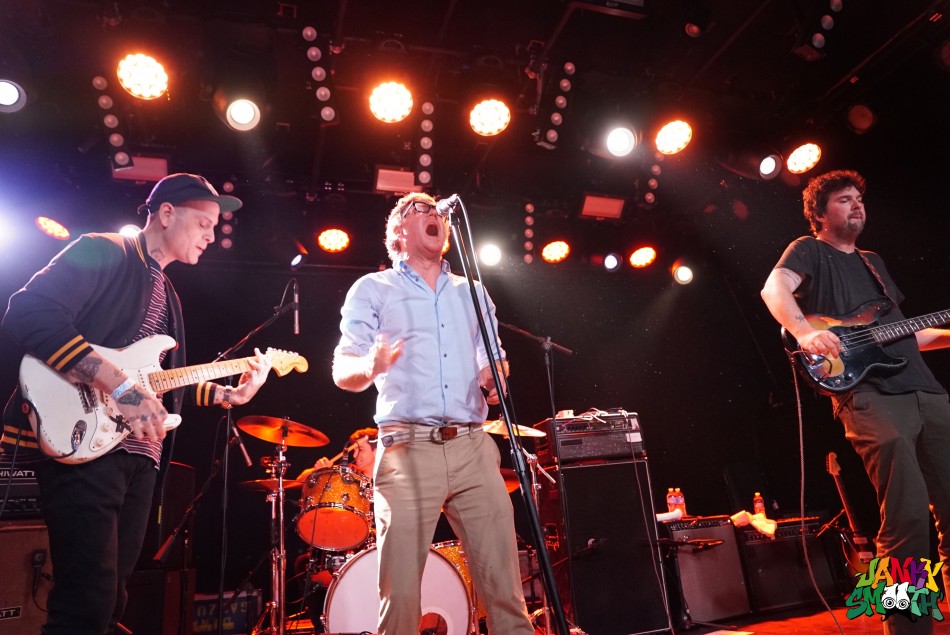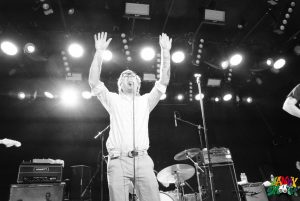 After seeing The Murder City Devils for the 2nd time on Sunday at the Teragram Ballroom, I spent a great deal of time contemplating the band's sound and impact. During one especially thrilling interlude, lead singer Spencer Moody told the story of how he was born in existential crisis, wondering what his purpose would be. Then, one day, he skated to the record store and flipped through vinyl until fatefully landing upon a Stooges record. In his own words, it changed his life. Iggy and The Stooges made him feel like he wasn't alone, that there were other people in this crazy world that thought like him. The Stooges gave him purpose.
Dwelling on this point and correlating it to the band's sound, I feel like I have an easier time comparing The Murder City Devils to the godfathers of punk like The Stooges, The New York Dolls, The Dictators, or The MC5 than I do fitting them into today's slew of garage rock bands. That organ they employ, most prominently in songs like "Press Gang" harnesses a throwback sound but it's not just the music that feels old, it's the entirety of the band's presentation. You feel that swinging saloon feel, only this time you fuck up the saloon, moshing on a whiskey-drunk. The stories they share in their songs as well as the band's synergy, and style, make me feel like I'm seeing something classic and eternally fresh, the way only something old can be.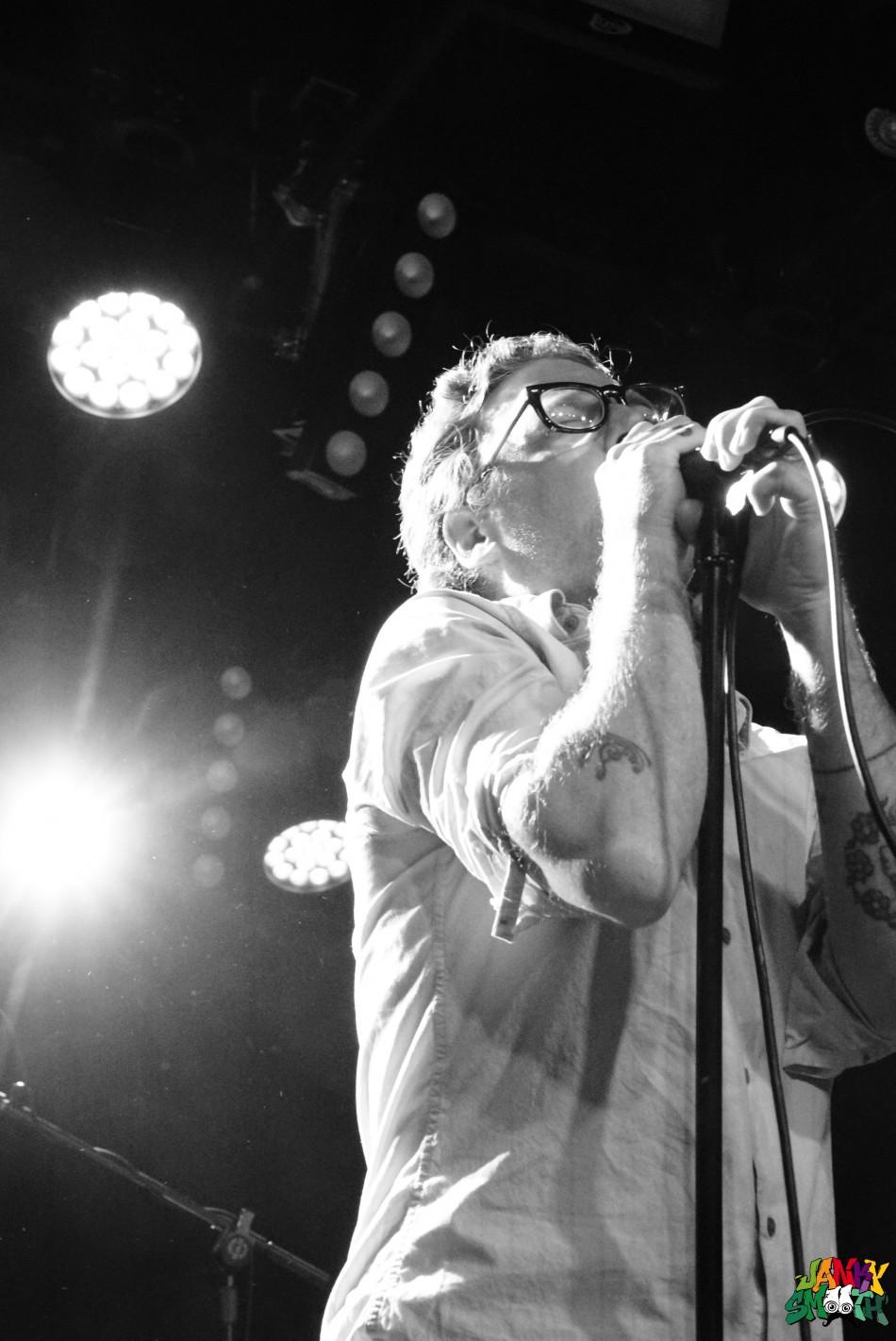 Before continuing this murder city meditation, I need to move a few steps back and praise the opening band: Big Business. MCD usually tours with eclectic openers but this time, it was a band in the same musical realm that just happened to feature Coady Willis, pulling double duty for the night. Willis, along with bassist and singer, Jared Warren, are a sludge duo that produces some of the most dubious and hypnotic sounds this side of the swamp. Utilizing electronics to loop vocals and sounds, the band takes you on a pummeling ride on the wave of a mud-slide or black-frost avalanche. It felt like watching Godflesh, stripped down.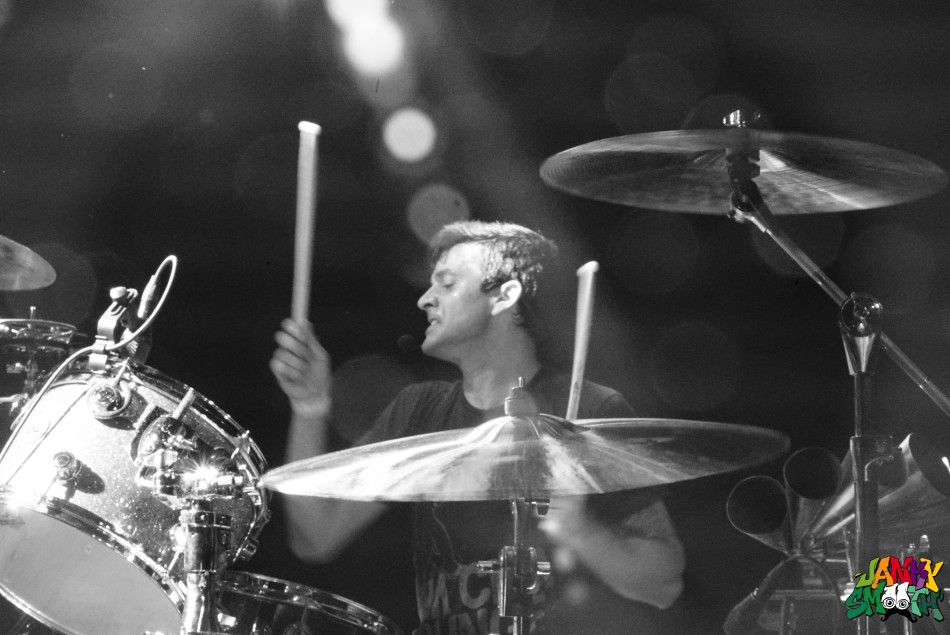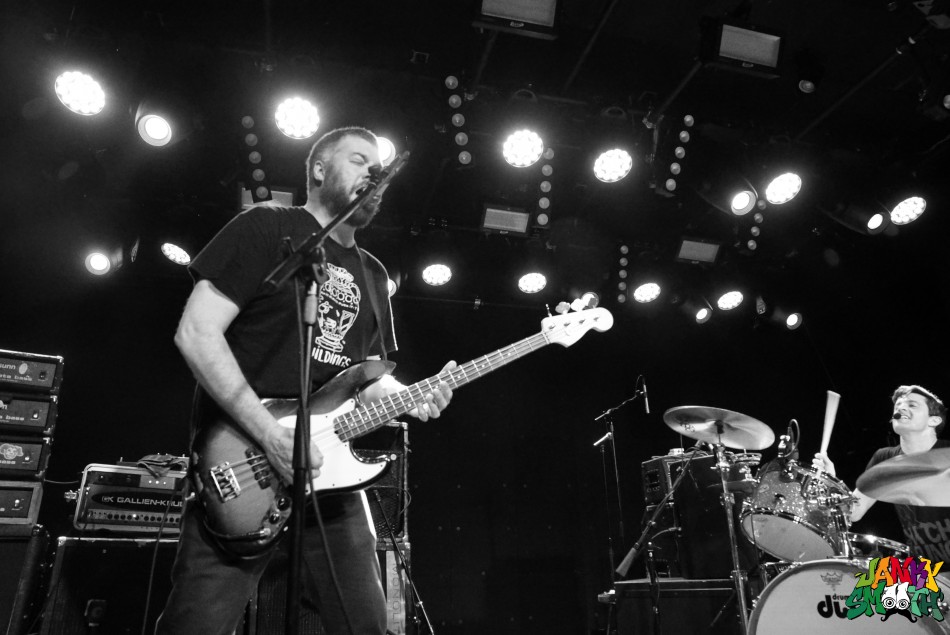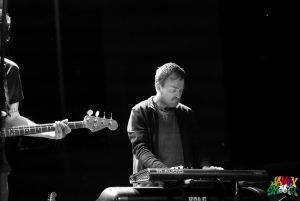 Back to the Devils, they shot out the gate full speed with "Press Gang" as their opener but went through fast and slow motions with songs like "Rum to Whiskey" and "Hey Sailor". I spent the first half of the hour long set up front where the mix seemed a bit muddied but then upon retreating to the back for a quick American Spirit, I heard every element perfectly mix in the back, not sure what happened but I think the commotion upfront must have somehow upset my inner ear equilibrium.
Bands that fall into the categories that one might consider for the Murder City Devils, seem to aim for that genre and scene, while everything the Devils do feels as natural as a flame does dancing. Yes, it's garage, yes it's punk, with elements of psych and horror and grunge but really, it's something else entirely, without a name, transcendent.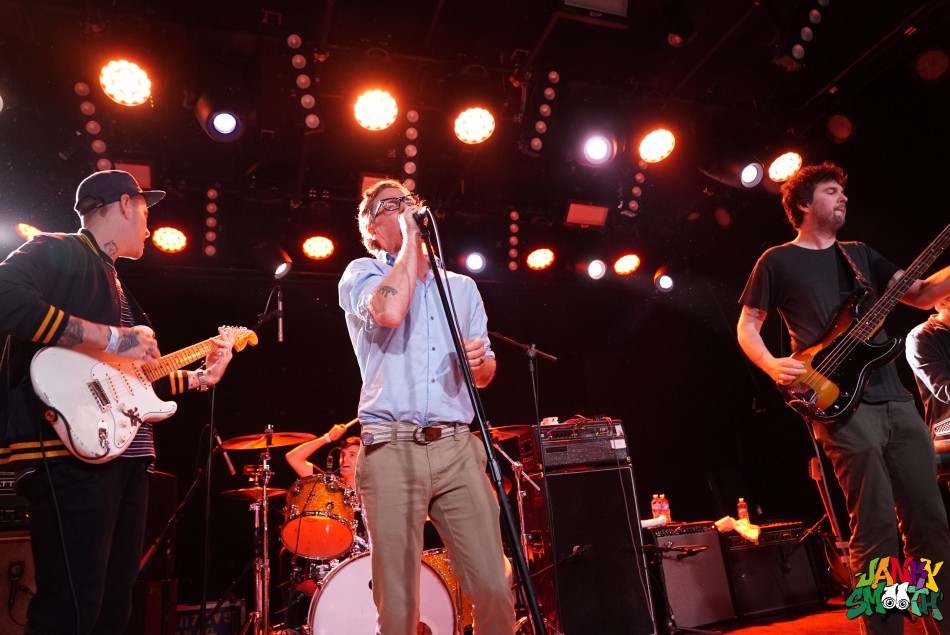 I know I'm not supposed to think about music in terms of genre and instead in terms of how the music makes me feel, and so, The Murder City Devils make me feel like an old soul with a wisdom that has seen enough of life to understand the tragedy and comedy of love and hate that you hear at a MCD show.
Words by: Rob Shepyer
Photos by: Todd Anderson