Shred And Sensitivity: The Smoking Popes At The Viper Room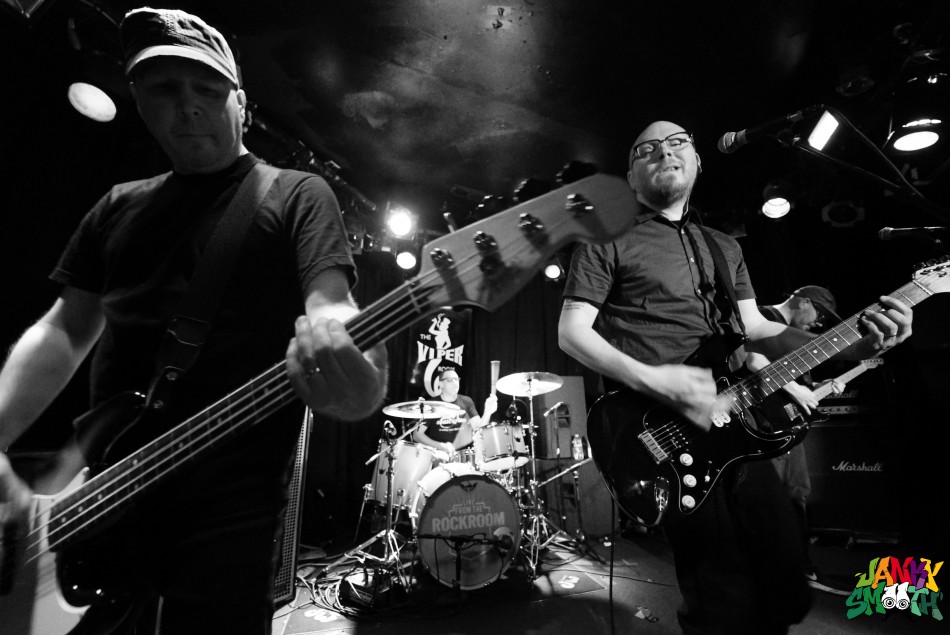 The week leading up to The Smoking Popes' return to Los Angeles at the Viper Room was filled by my reacquainting myself with their music. I remember the first time I heard of the Popes, from a friend who described them as pop punk meets big band, which is a description I dispute after having seen them, but still it made me curious enough to investigate the band. I had been listening to their cover of Gene Wilder's "Pure Imagination" nonstop and was willing to see them as many times as it would take to hear that cover live.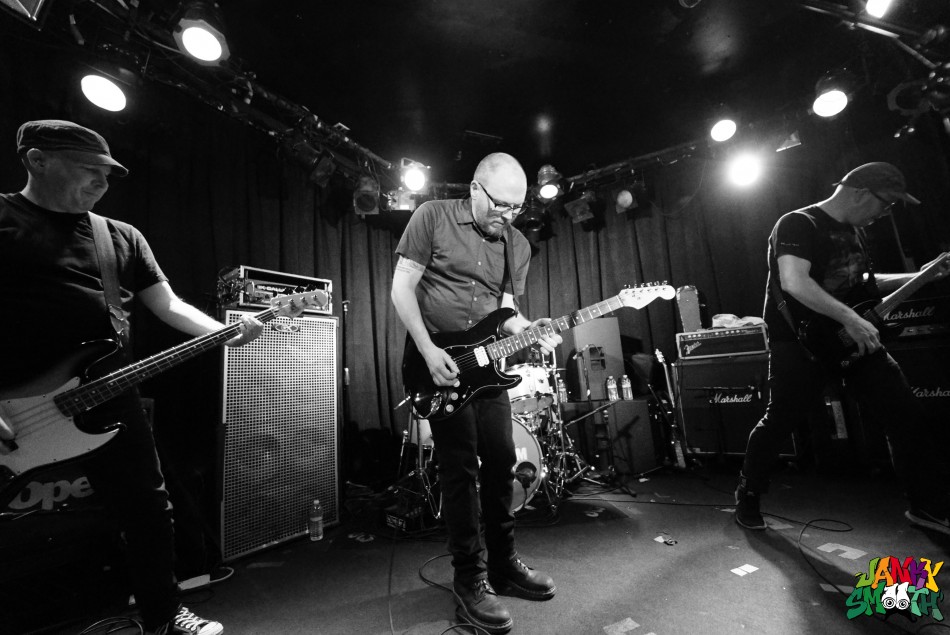 The Smoking Popes had hung up their papal pipes for a few years but with the twenty year anniversary of their seminal album Destination Failure, the band decided to get back on the road to celebrate. The last time they were in Los Angeles was 2012, when they played the Knitting Room (RIP).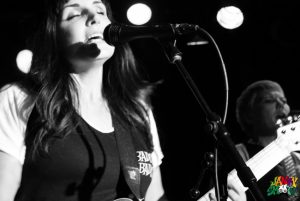 Entering the Viper Room, which was already filling up, I got to the front of the crowd to watch the opening band Bad Cop/Bad Cop, a band that I've been hearing and seeing a lot of hype around. And I can see why, four girls with attitude and chops that play catchy, fun tunes. A band off of Fat Mike's Fat Wreck Chords, this group of four females all hail from different parts of California from SF to LA to OC to San Pedro, and you can almost sense that each one represents a different element of punk rock. Like pop punk, anarcho, hardcore, and garage punk each embodied by one of the women. And yet, with all these different characteristics at play, the band is still a cohesive machine. Stacey Dee, Jennie Cotterill, and Linh Le jam together and assume vocal duties for different songs while Myra Gallarza drums like maniac in the back, providing the rhythm and spine. If you can't see this band is going big places then child, you must be blind.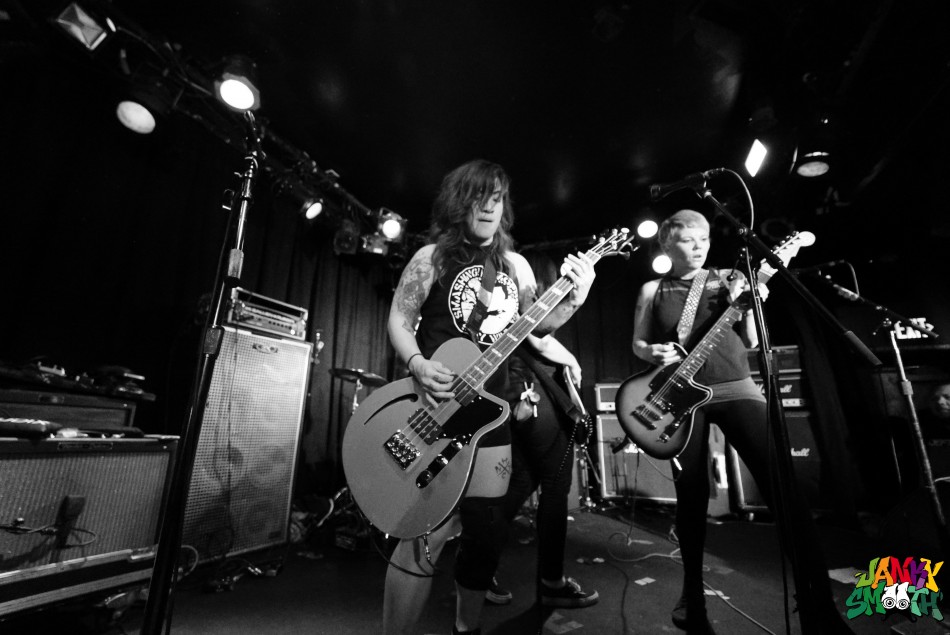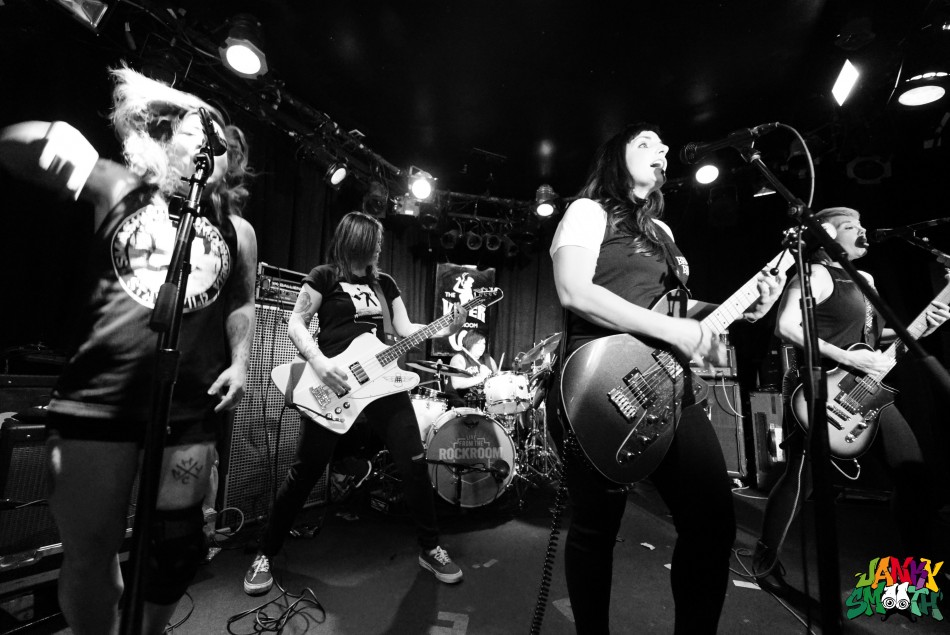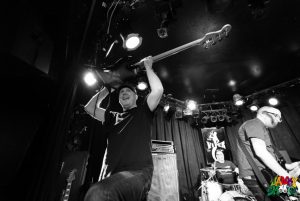 The Smoking Popes amazed and impressed me. Not just with the power of their songs and the authenticity of the emotions within them but with their playing. These guys are singing about love and rejection and all sorts of sensitive topics yet, they are on stage shredding so hard it's unbelievable, harder than plenty of metal bands I see. Brothers Josh, Matt, and Eli Caterer must've spent a lot of time indoors on rainy days in Chicago, just jamming together to get this good.
It was truly a sight to behold, their lengthy set featured plenty of songs off of Destination Failure and a new songs called "Simmer Down" off their upcoming album. Some of the memorable songs of their set were "Let's Hear It For Love", "Rubella", "Megan", a cover of the MC 5's "Ramblin' Rose", "I Know You Love Me", which had the audience singing along and most important to me, "Pure Imagination", which gave me enough serotonin that I almost flew through the ceiling.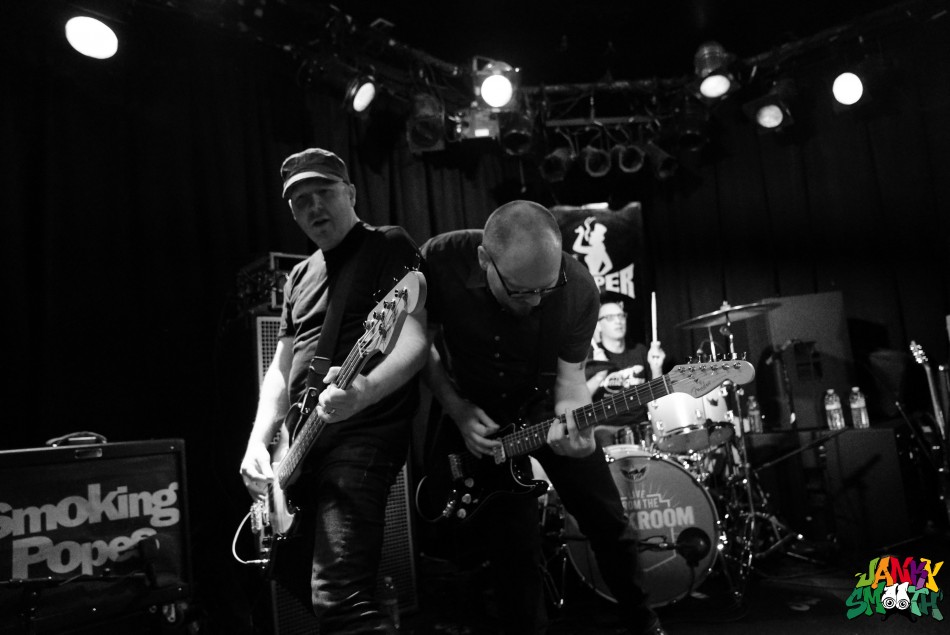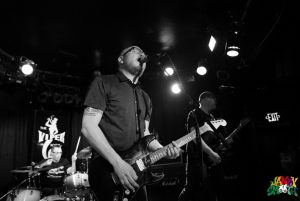 When the set had ended the band joked that at this moment they would get off stage to see if we could cheer loud enough to bring them back on, but because the Viper Room doesn't have a backstage it wasn't really possible. They went on to say that we in the audience could hold them hostage to play all night if we really wanted to, but we'd have to order a pizza if that was really going to go down. Anyway, the band launched into their encore with three more songs playing "Pretty Pathetic", "New Hairstyle", and their closer "Need You Around", which I do think has a bit of a big band cadence to it, so maybe the friend I mentioned at the beginning of this article wasn't totally off.
This show got me thinking. It had been one of the best I've seen all year, certainly in sonic terms and yet, I think this band deserved a grander comeback. Granted, they sold the Viper Room out, but still. If Jawbreaker can reunite to headline Riot Fest than this band, who is just as good, if not better, can do this same. Also, the singer Josh kinda reminds me of Anthony Fantano from the Needle Drop, LOL.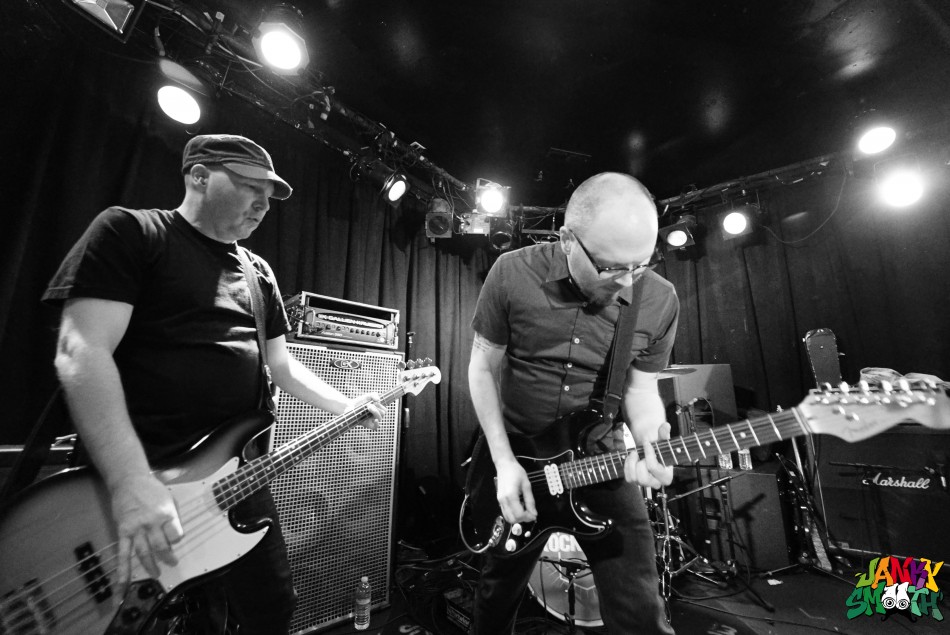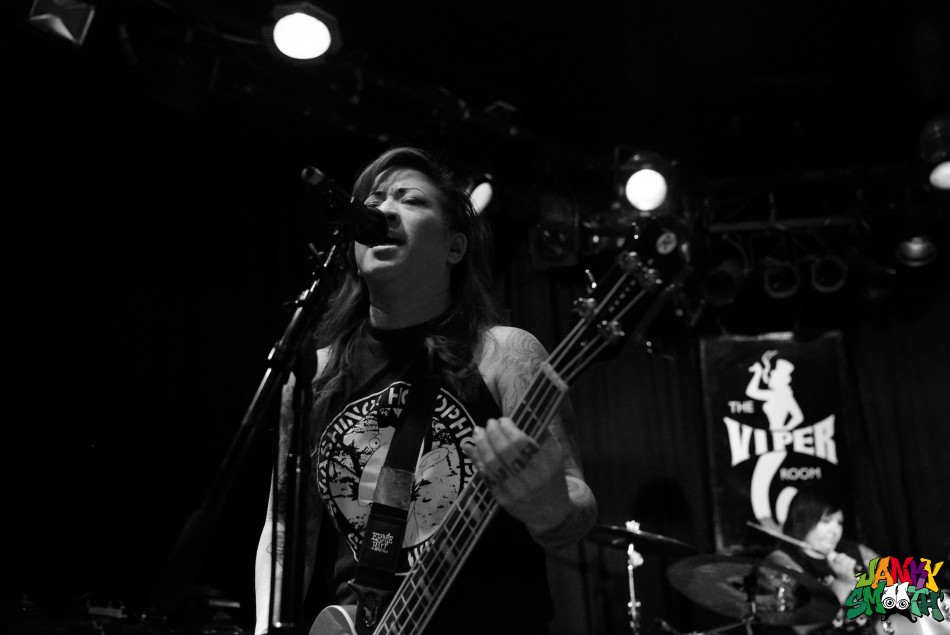 Words by: Rob Shepyer
Photos by: Todd Anderson