Ahead of his Timelessness: David Byrne at The Shrine Auditorium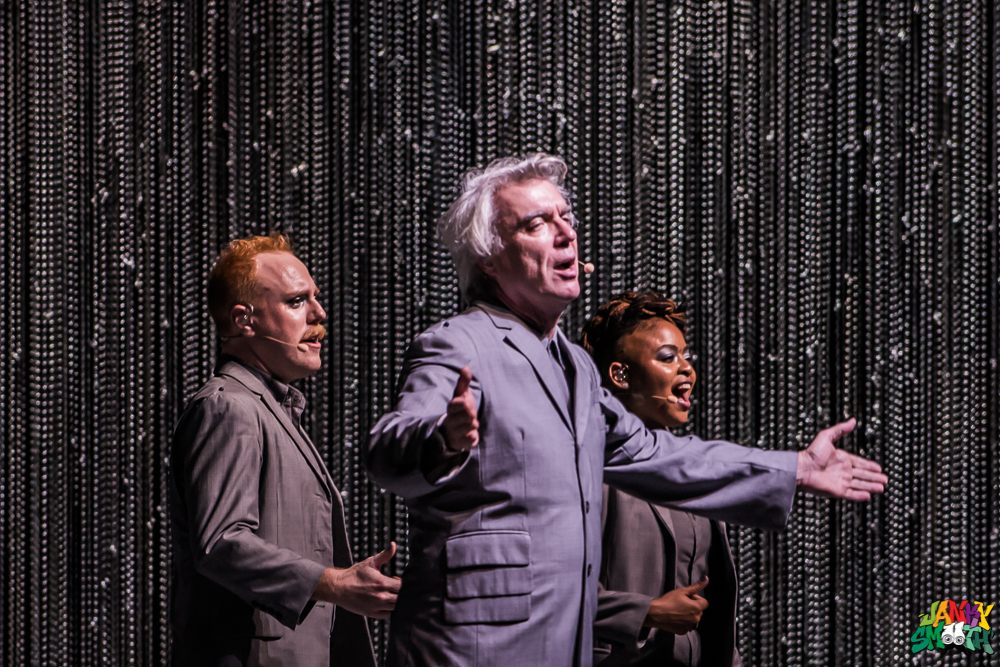 A lone brain sits on a fold out table complete with a wooden chair directly under a spotlight. This abstract scene of living art set the stage perfectly for a journey into the psyche and imagination of the legendary David Byrne.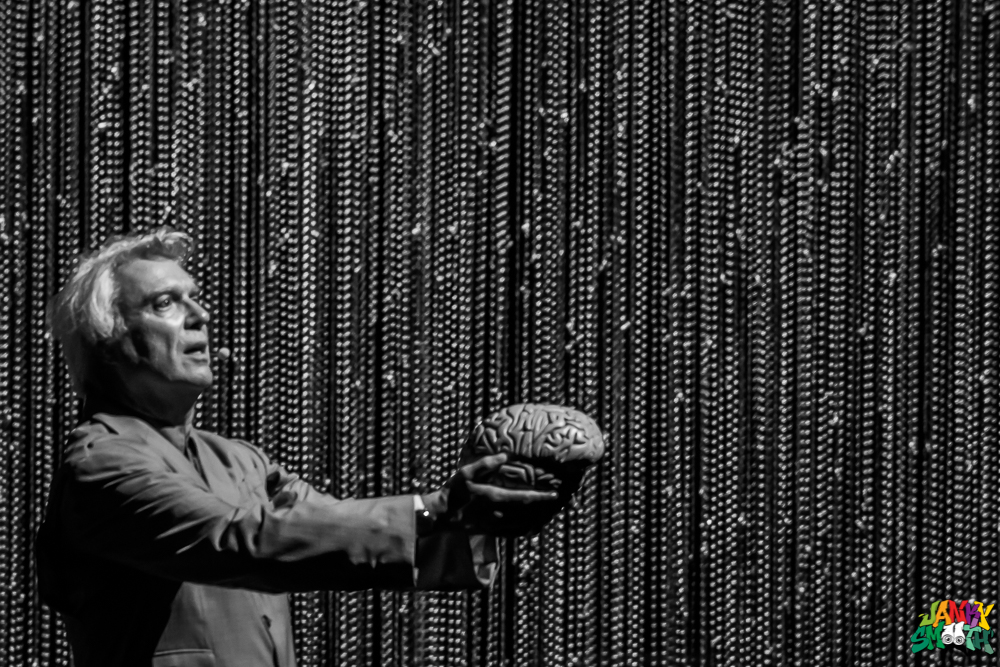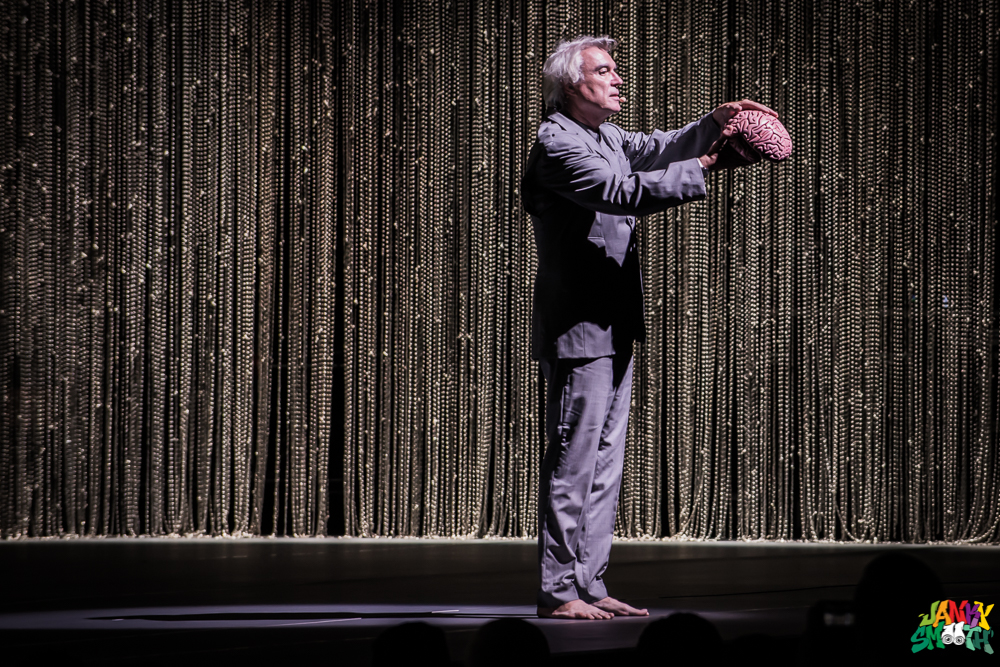 With bare feet, white disheveled hair, and a cool gray retro suit to boot, Byrne looked like a mad scientist or guru to a new age religious cult, the church of Byrne. He walked out onto the stage, sat in the chair and picked up the brain. While solemnly singing into his headpiece, a glittery beaded curtain raised from the floor. From there, the production went full psychedelic with a marching band of smiling, dancing, barefoot instrumentalists and back up singers, all uniformly dressed in the same retro grey suits. They gracefully emerged from the curtain in what would be the beginning of a fully choreographed spectacular production that was completely wireless. No amps on stage, no cords dangling from instruments to step over, the drums were attached to their player's bodies instead of fixed on a kit.
This had to be the most avant-garde concert tour of the year, perhaps even the decade. But such has always been the case for Byrne, who's been ahead of his time since the Talking Heads, and even into his old age, as his voice remains strong and his body, flexible, it appears that it might be more appropriate to say that Byrne is ahead of his timelessness.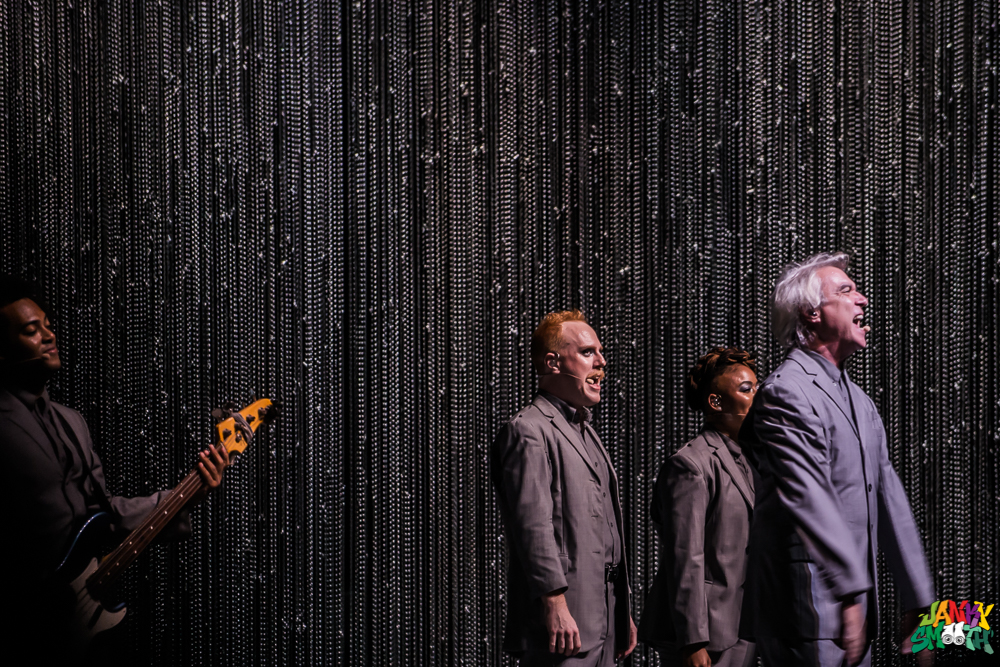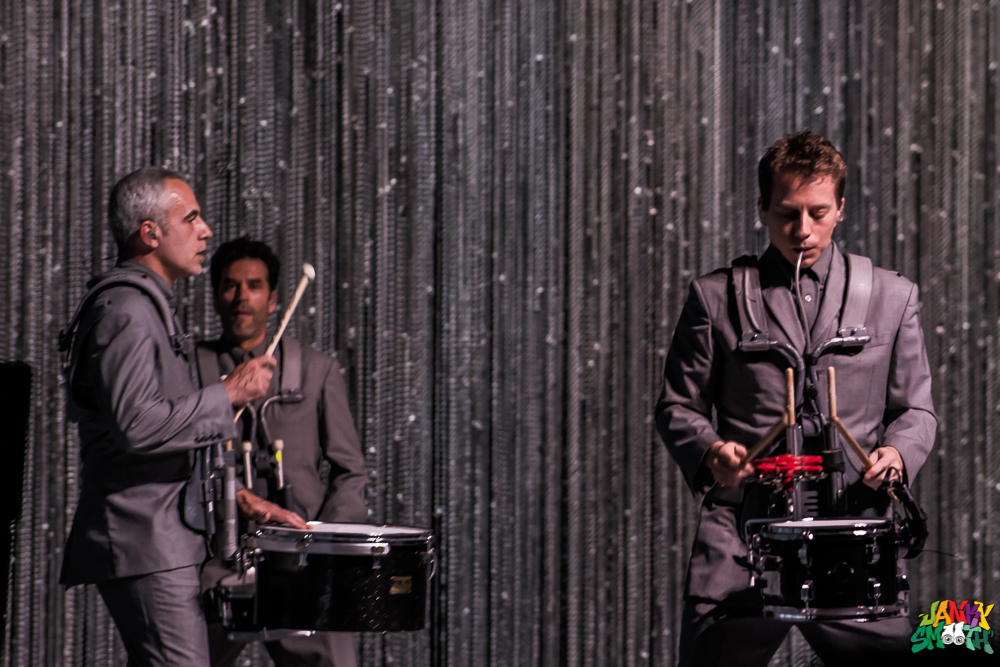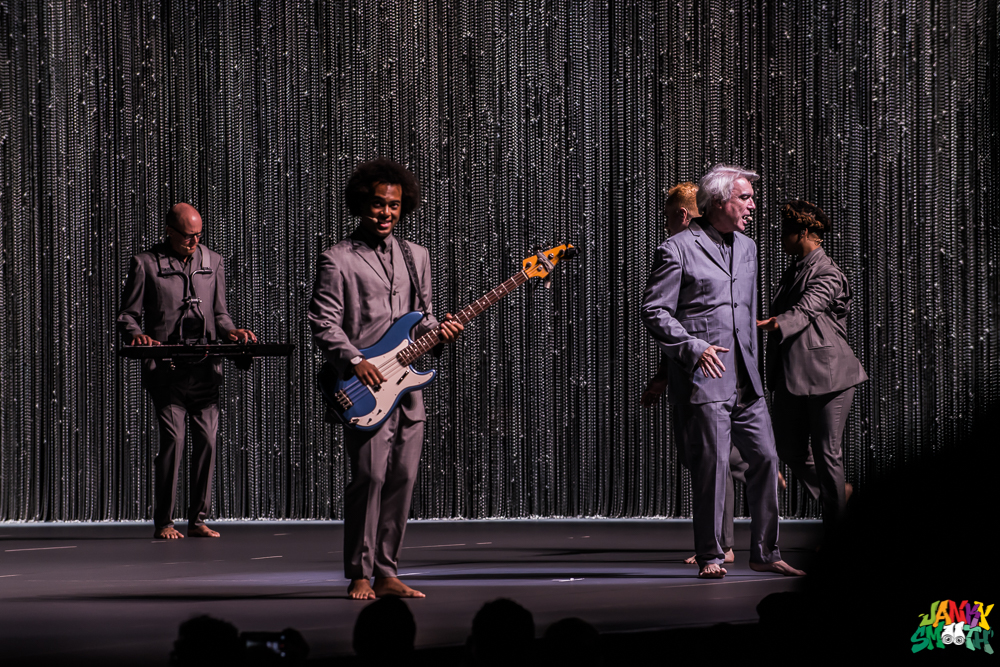 It was exactly what I would imagine the inside of David Byrne's brain to look and sound like. The performance was perfectly executed with talent abound and exceeded any expectation I may have had going into the evening. Some concerts feel like a religious experience, dancing to "This Must Be The Place" was exactly what I needed to lift my spirit.
I would also like to add, in case David Byrne is reading this …. Dear David, if you ever start a cult, I want in, consider me a convert!