For Boy George, Anything: Culture Club at the Big Fresno Fair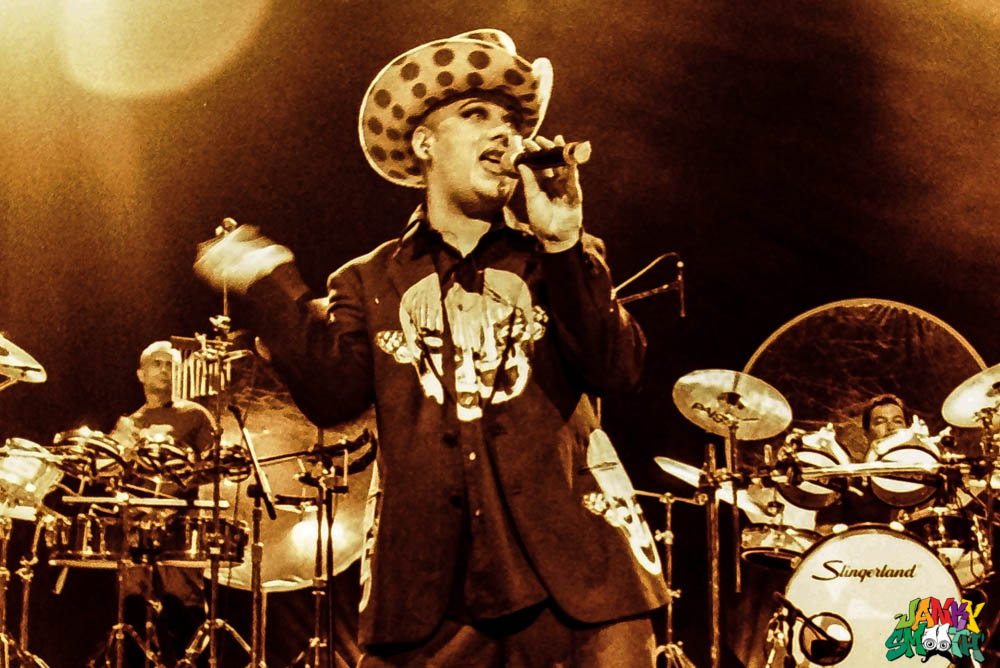 Words and Photos: Maggie St. Thomas
At the turn of the century, I had the honor of being Culture Club's only photographer at their San Diego show. It was an absolute delight having the entire photo pit to myself for the first three songs. Boy George walked onstage and right up to me as the band began with the opening notes of "Church of The Poison Mind." George knelt down with style and grace as he positioned his right hand delicately below his chin with his left hand holding the microphone. As soon as the shutter button was pressed twice for good luck, George gave me a wink and got up to begin the show. I have included a handful of these very photographs for this article, shot on 35mm film, and never before published until now.
One thing is for sure, Boy George and Culture Club know how to dazzle and have been doing so since the bands inception in London 1981. Their third single, a Jamaican infused pop melody released in 1982 titled "Do You Really Want To Hurt Me," is described by George as his DNA, and went to #1 on the charts in 32 countries, beaten in America by Michael Jackson's "Billie Jean", but George assures us he's quite alright with that.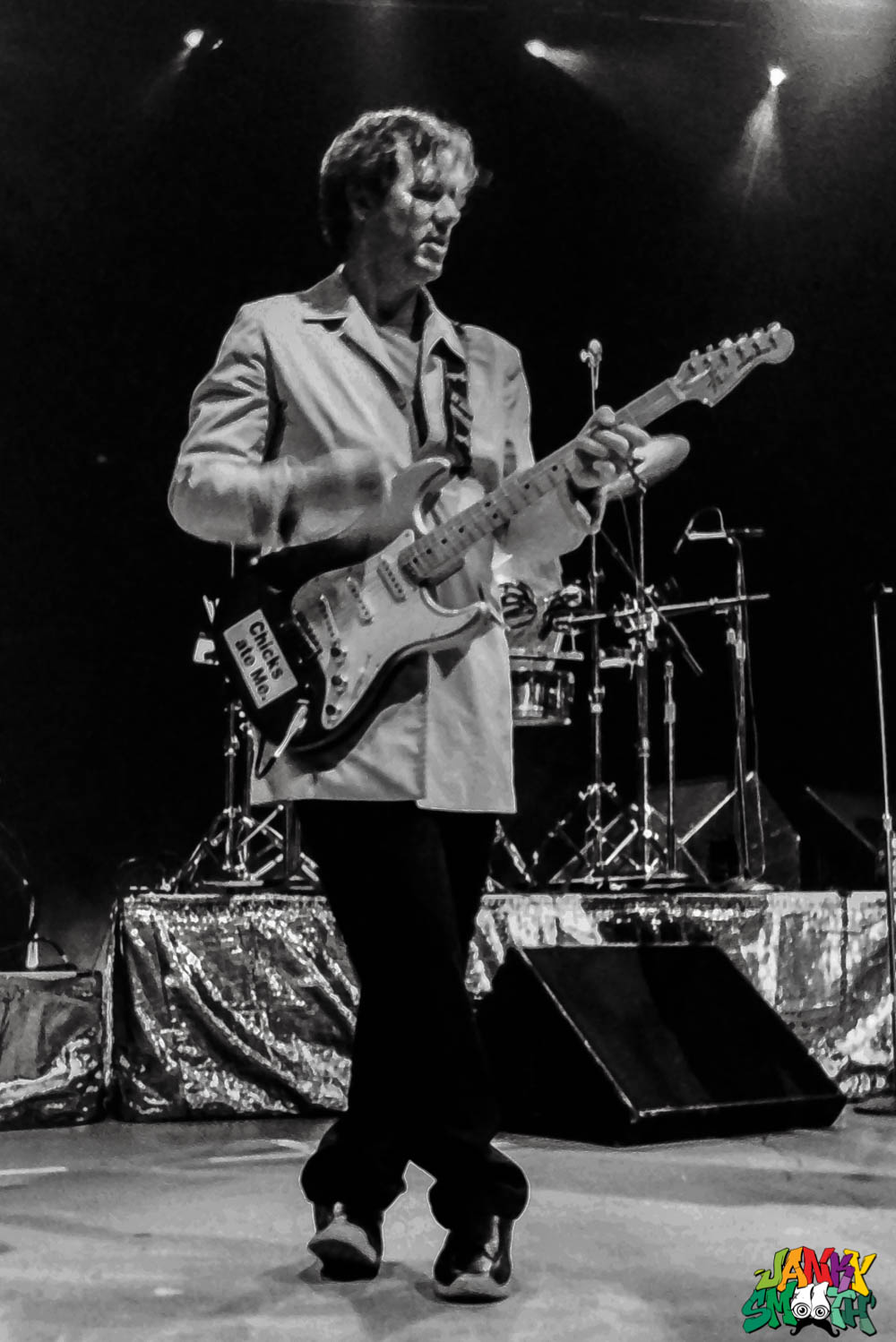 Culture Club consists of all original members, his majesty and leader of this Culture Club is Boy George (George O'Dowd) with his elegant and soothing vocal range and androgynous display, Roy Hay on guitar and keys, Mikey Craig on bass, and Jon Moss on drums and percussion. Their concerts are a display of fun energy and inventiveness, and it's always a big party on stage.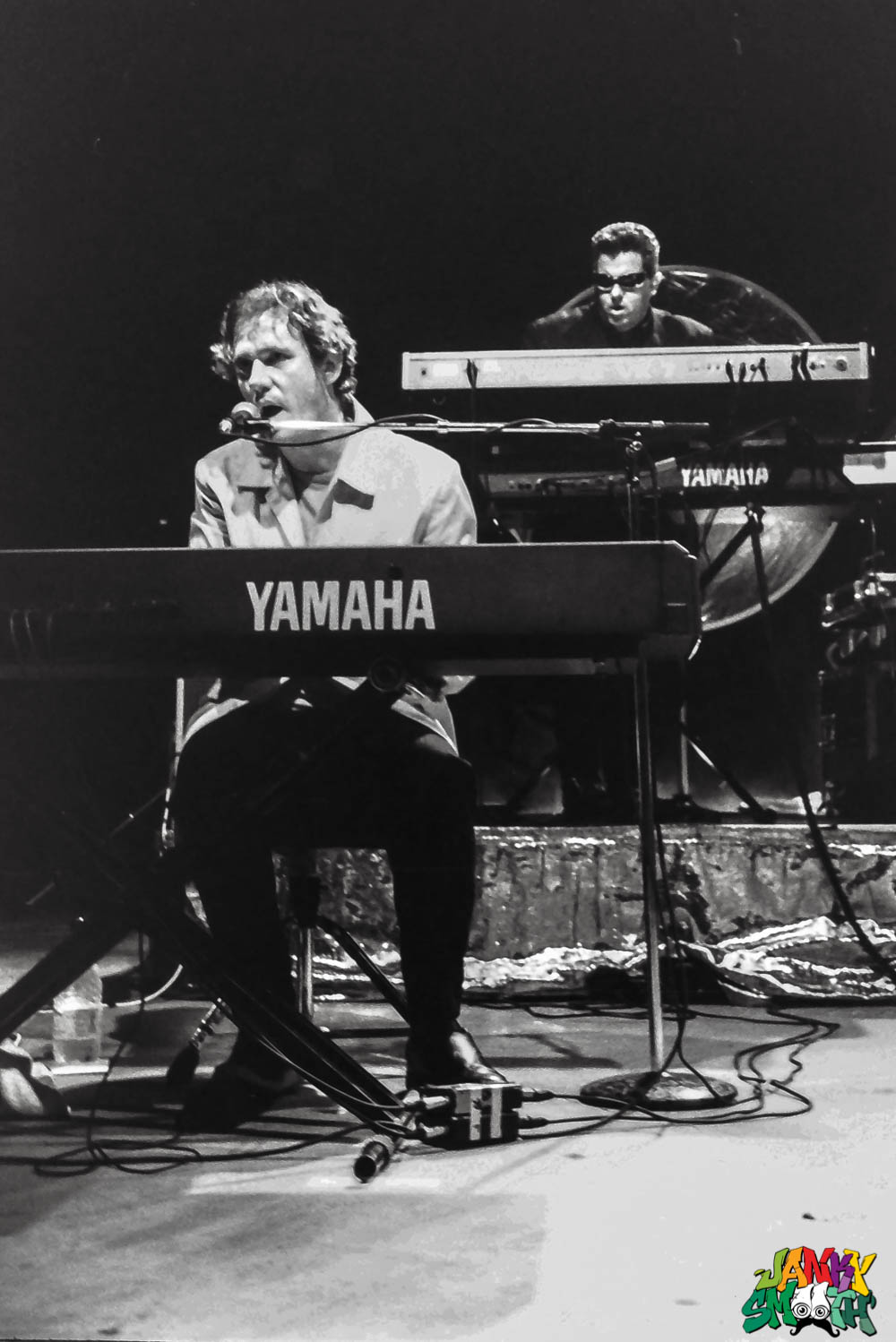 On their recent tour of America, Culture Club announced that they weren't approving any photo passes for this tour, and their tickets sold out quickly. Two nights after Culture Club performed at Los Angele's own Greek Theatre October 3rd, I was approved for media access at The Big Fresno Fair, and drove 4 hours to attend the show in Fresno. Culture Club delivered a stand out performance that did not disappoint. I was loving the colors and living the dream, red gold and green. Boy George clad in a vampiric like black trench coat with safety pins fashionably placed, opened his set with a fabulous rendition of "Let's Dance," a Bowie original and the crowd went nuts.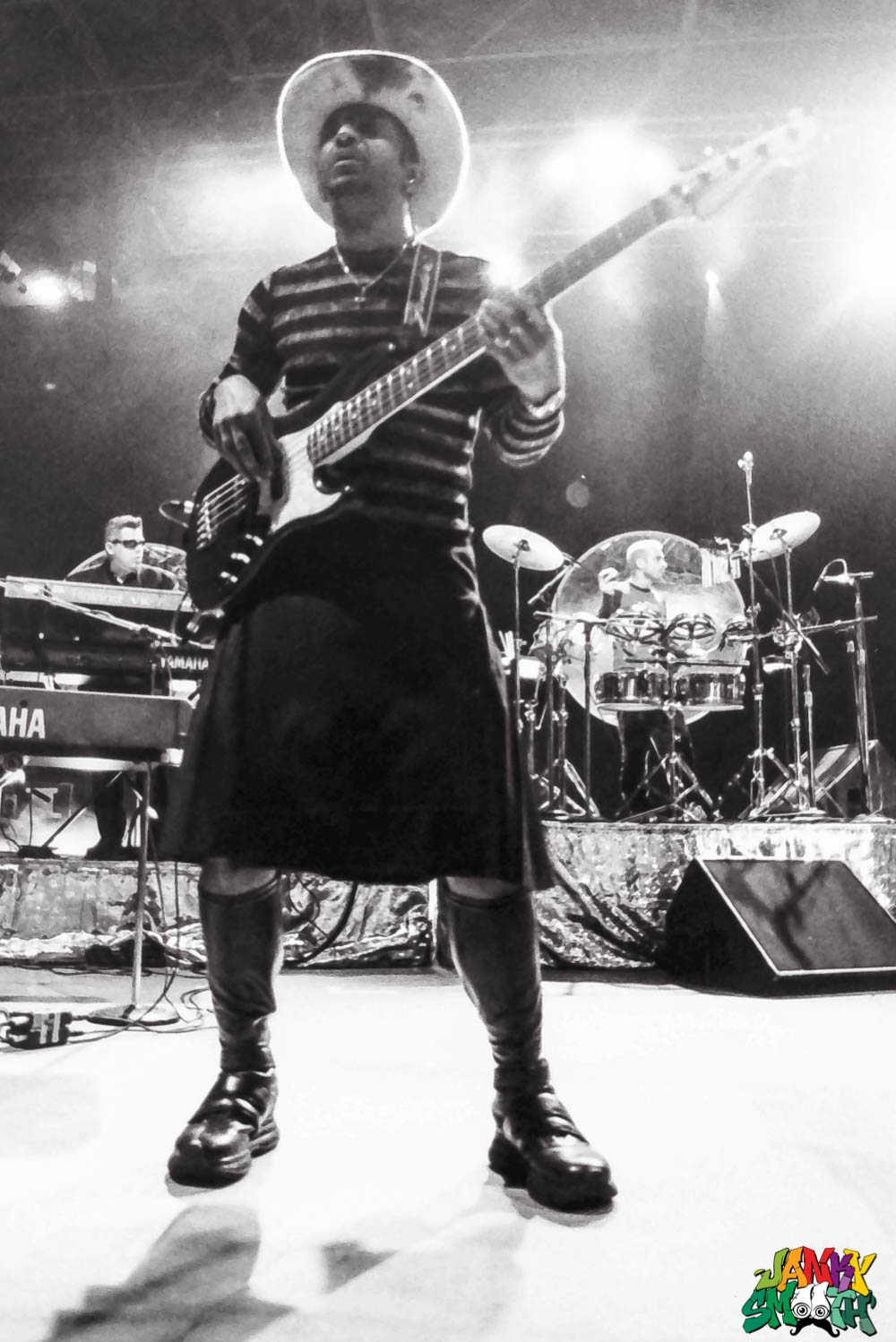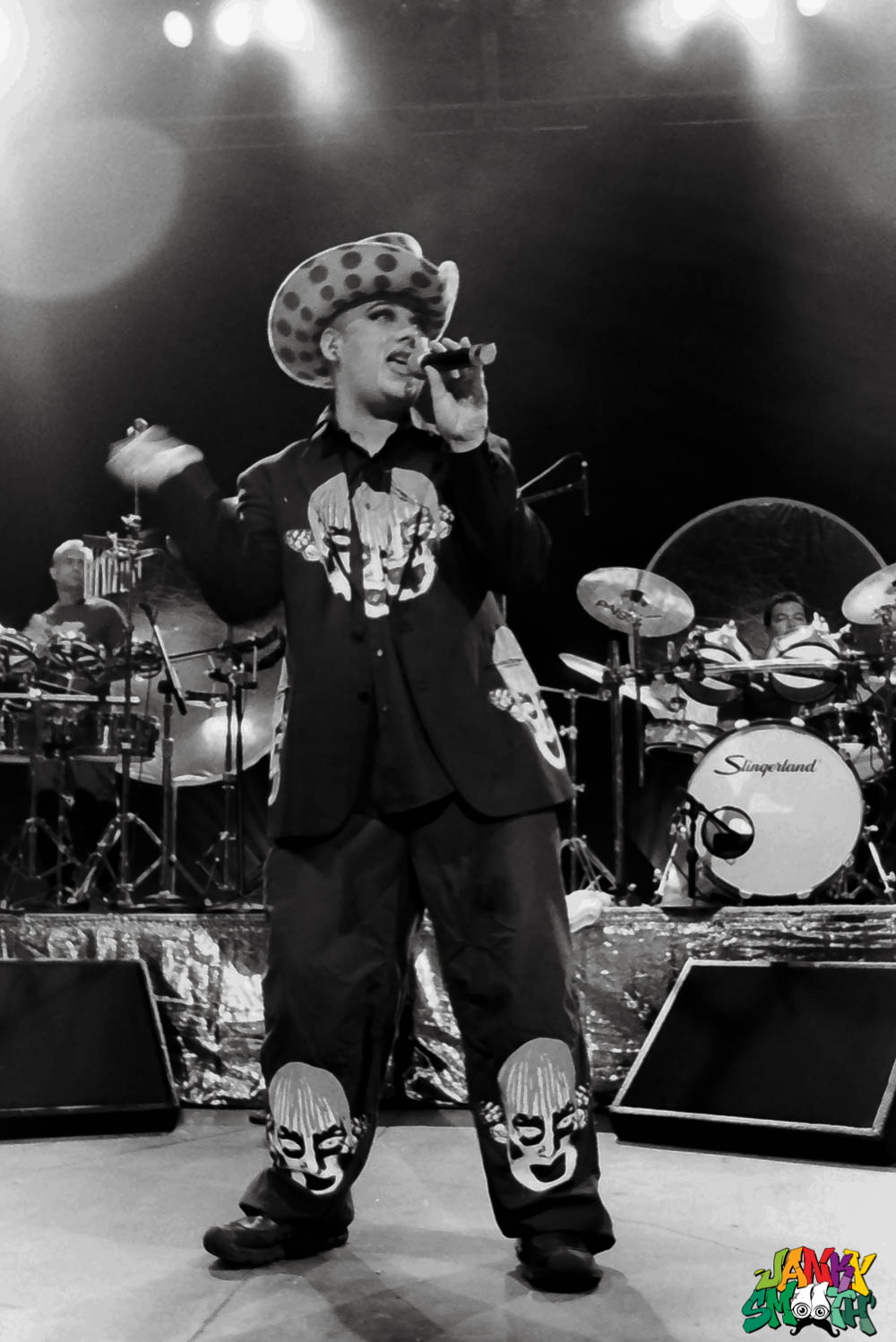 On stage joining him was a handful of soulful back up singers. They followed their opening number with "It's A Miracle ," and then "I'll Tumble For you," turning their timeless hits inside out with finesse. George stated on the microphone that soul greatness Glady's Knight had came out at the Greek Theatre October 3rd to join him in singing the next tune. "Wish we could do that again but tonight you get me. I'll try to do my best," he stated, and went into 'The Truth is Runaway Train', and he delivered it magically. Robert Palmer's "Addicted to Love" was covered following "Everything I Own" and "Do You Really Want To Hurt Me." George thanked the audience, and went into Culture Club's biggest selling single of 1983 "Karma Chameleon". I thought for sure I would have heard "The Crying Game," but the lights went out and we all went joyous of the evenings great entertainment.