United Kingdom, United Scene: Basement at the Hi Hat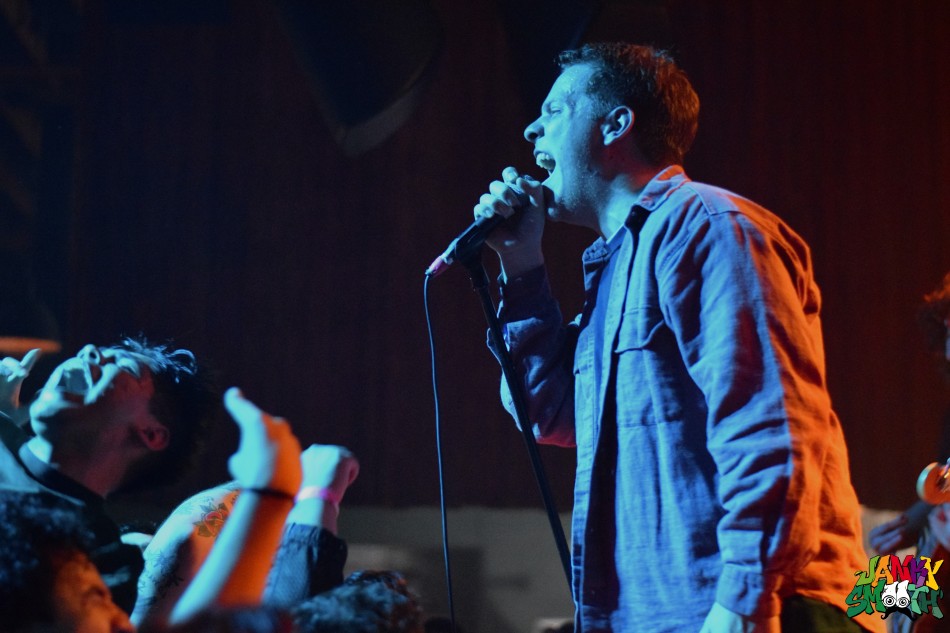 When you listen to Basement, you hear so many different styles of rock converging into one sweeping underground sound that whether you're into alternative, emo, or hardcore, you feel pain, pleasure, and everything in between. These young chaps from the United Kingdom call themselves melodic hardcore but hardcore is the least of what you hear if you span the Basement catalogue. They've recorded a song for every scene but don't alienate anyone in those scenes. It's no wonder all these different people came together to sell out Basement's Hi Hat show the same day tickets were made available. Basement could draw at a much larger venue at this point so this show was something of a rare treat.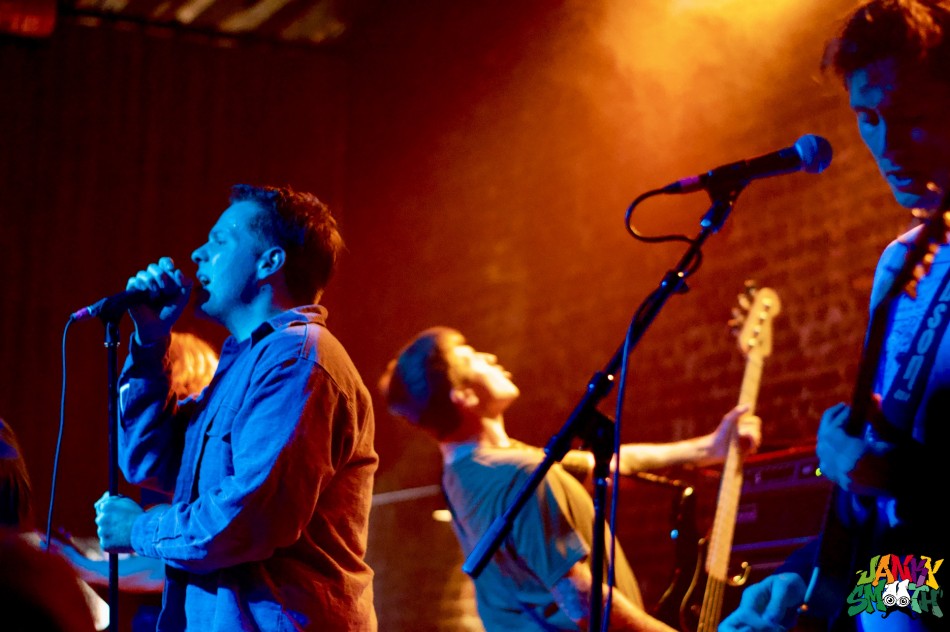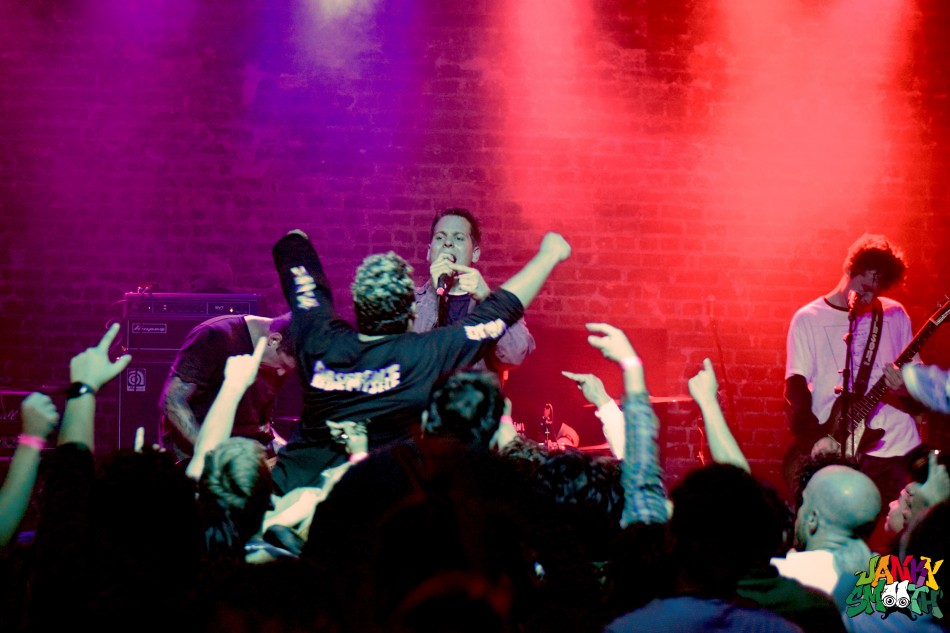 Basement's 2018 North American West Coast tour featured San Francisco's Pllush as the opening band. A sweet and meaningful shoe-gaze experience, Pllush plays long, drawn out riffs that seemingly come straight from the heart. Featuring three women on strings and a guy on the kit, every member of Pllush balances a delicate sound with a mean punch.
Pleasant Hill's Elder Brother plays an emo that could've only been spawned in Nor Cal. It's got chill vibrations and hipster attitude that speaks to kids that stand on every point of the punk rock spectrum.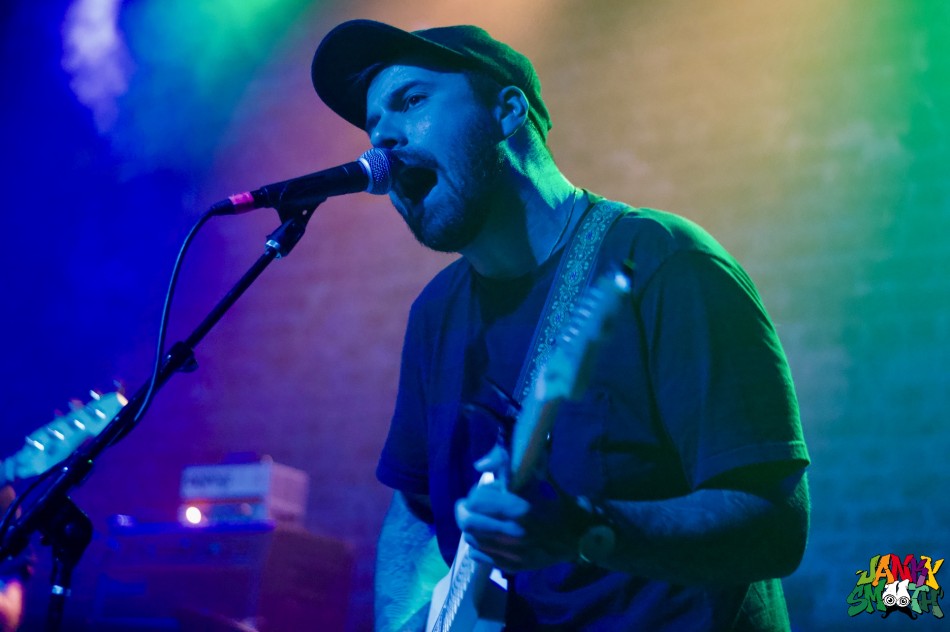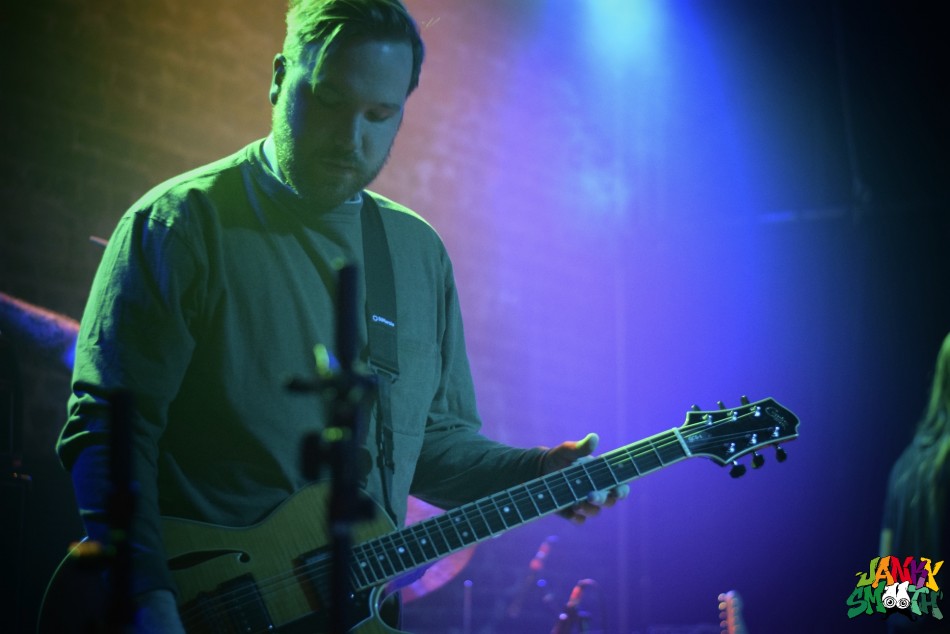 The last time Basement came to Los Angeles they played the Echoplex with support from Turnstile. I attended the show for Turnstile then stayed for a few Basement songs and bounced, thinking it wasn't hard enough. Years later, after delving into their catalogue, I told myself I had to attend Basement's next L.A. show at any cost.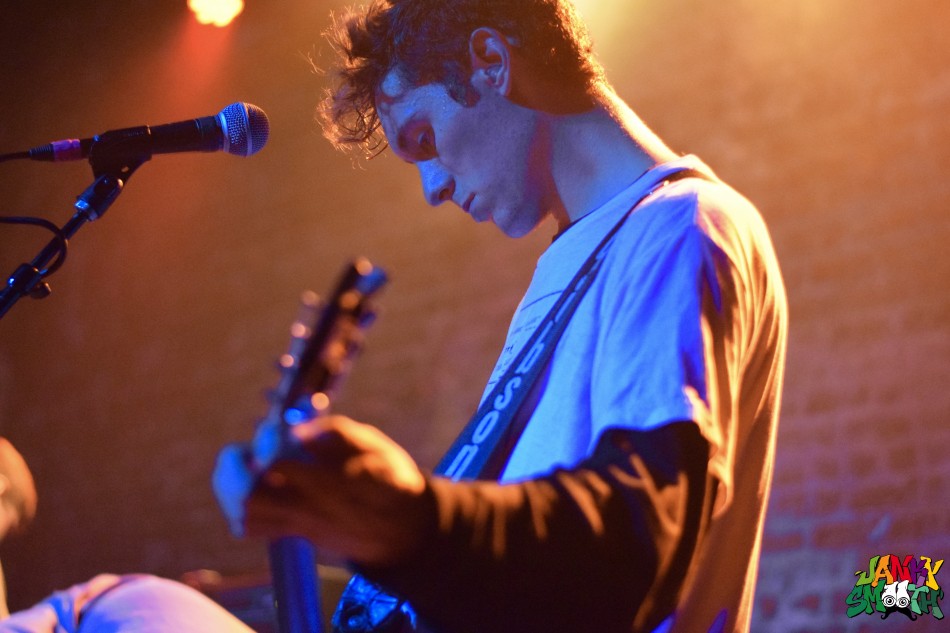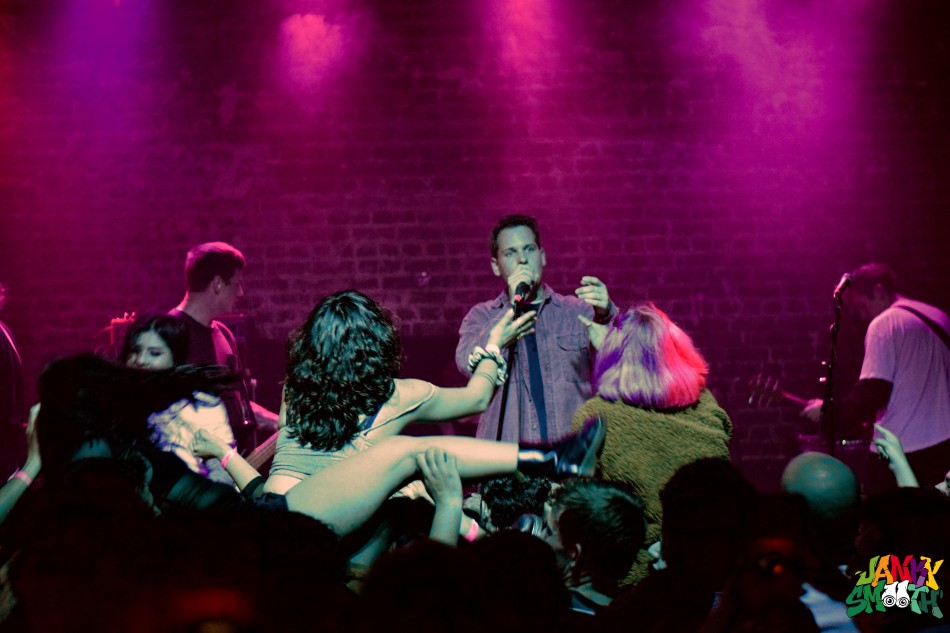 They were absolutely riveting live, one of those few bands that can play songs that everybody knows and sings along to from start to finish with such vigor you can't believe any room could contain this much energy and passion. Every genre their music spans was represented in the audience and onstage. The stage diving was constant and violent but liberating and in good fun. They dove off that stage without a care for their bodies because they had to, because these songs make them feel a certain weightless way. Andrew Fisher has so much heart he needs to bring out into song that you can't help but be swept up in the emotion of every song. The rest of the band plays so hard behind him that the emotions come off as raw not sappy. The songs come off as epic, actually.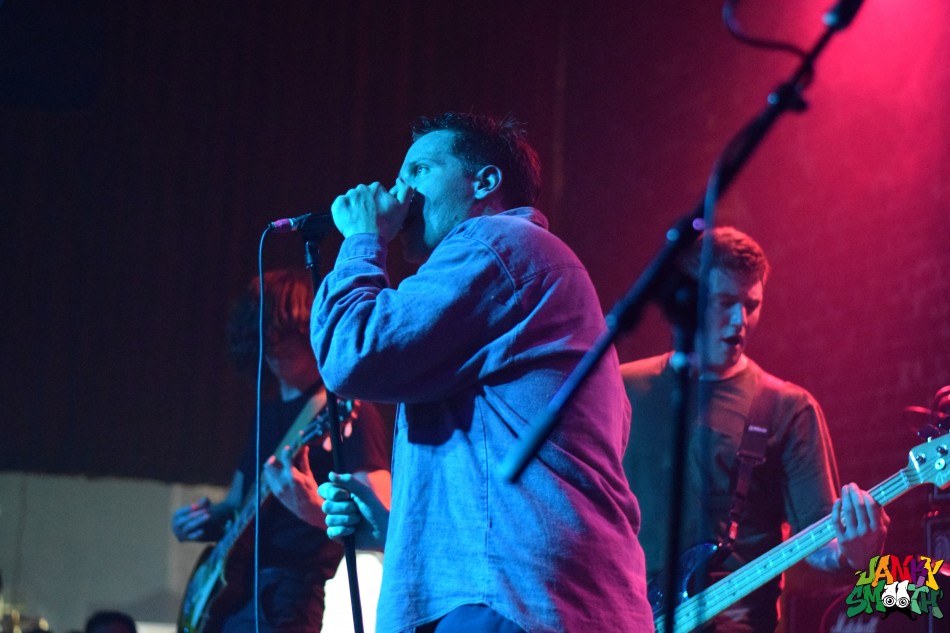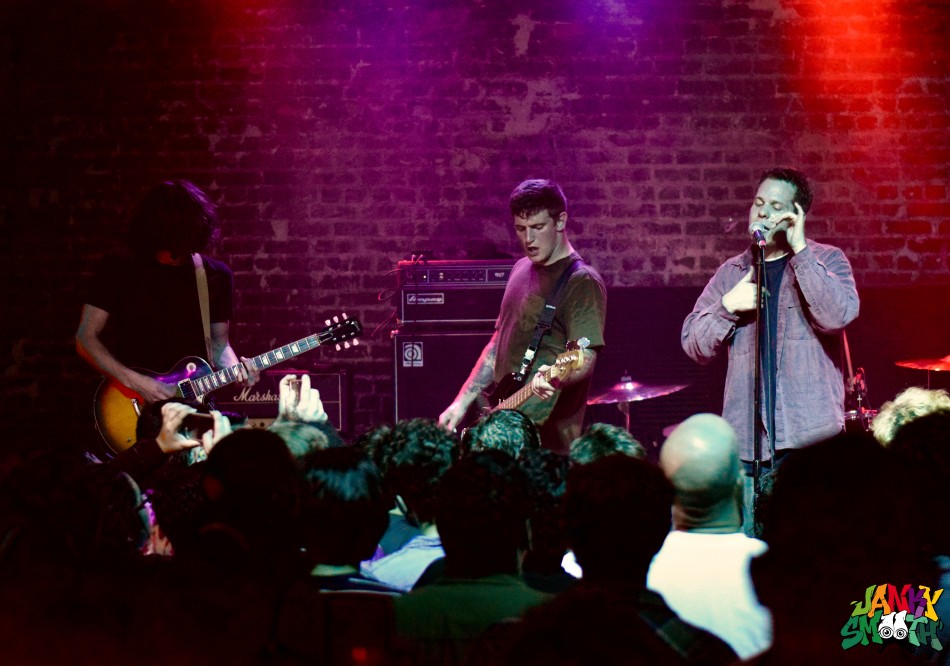 Words by: Rob Shepyer
Photos by: Audrey Kemp