Kick Out The Jams: MC50 at the Observatory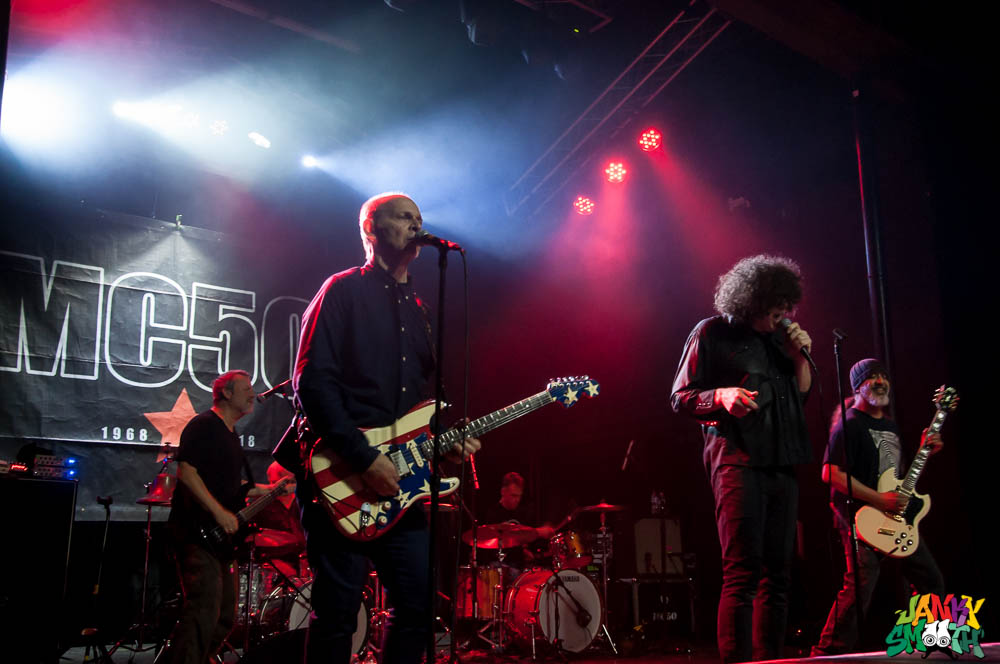 Words and Photos by: Maggie St. Thomas
The innovators of punk were the Motor City 5, known for their high energy live performances, being aggressive revolutionaries of the 1960's and the house band of the White Panther Party. The MC5 recorded their first album Kick Out The Jams live on October 30th and 31st 1968 at Detroit's Grande Ballroom. In May 2018, Brother Wayne Kramer announced the MC50 tour to celebrate the 50th anniversary of Kick Out the Jams across the world with a supergroup line-up including himself, and his partner of this guitar army Kim Thayil (Soundgarden), Billy Gould on bass (Faith No More), pounding drum beats by original MC5 drummer Dennis "Machine Gun" Thompson and joining him to his right was drummer Brendan Canty (Fugazi). Replacing Rob Tyner on vocals with the towering 6'7'' frame and image reminiscent of the late lead singer stood Marcus Durant (Zen Guerrilla), and Billy Gould on bass lines (Faith No More).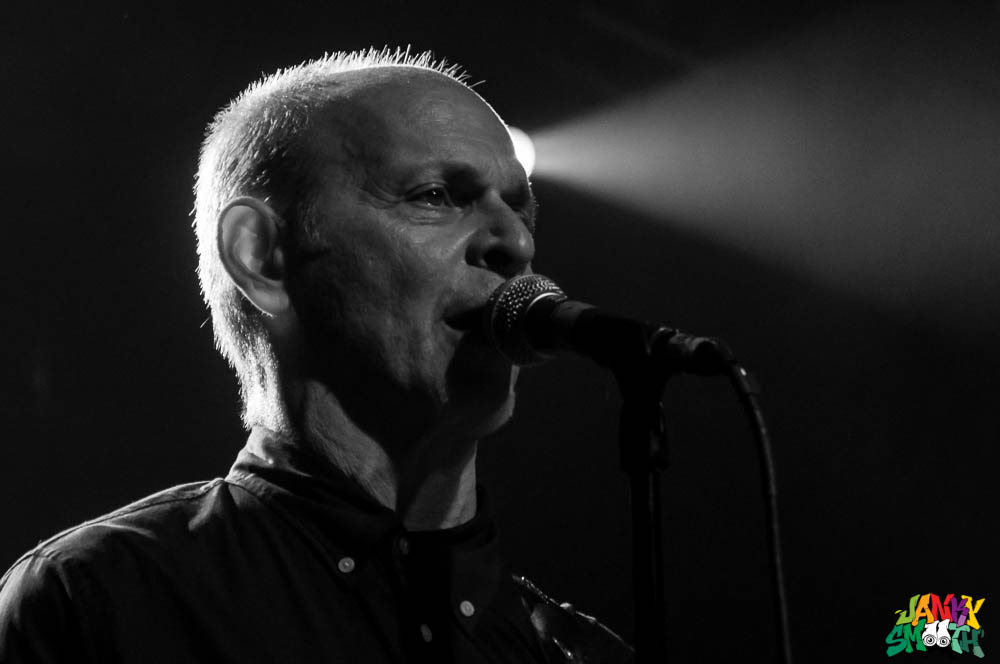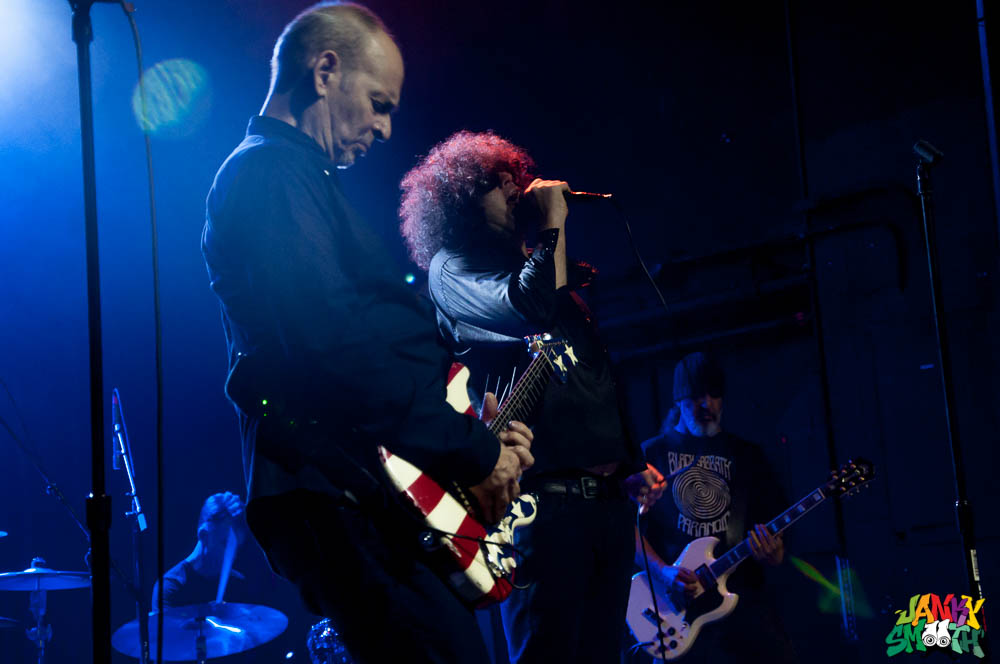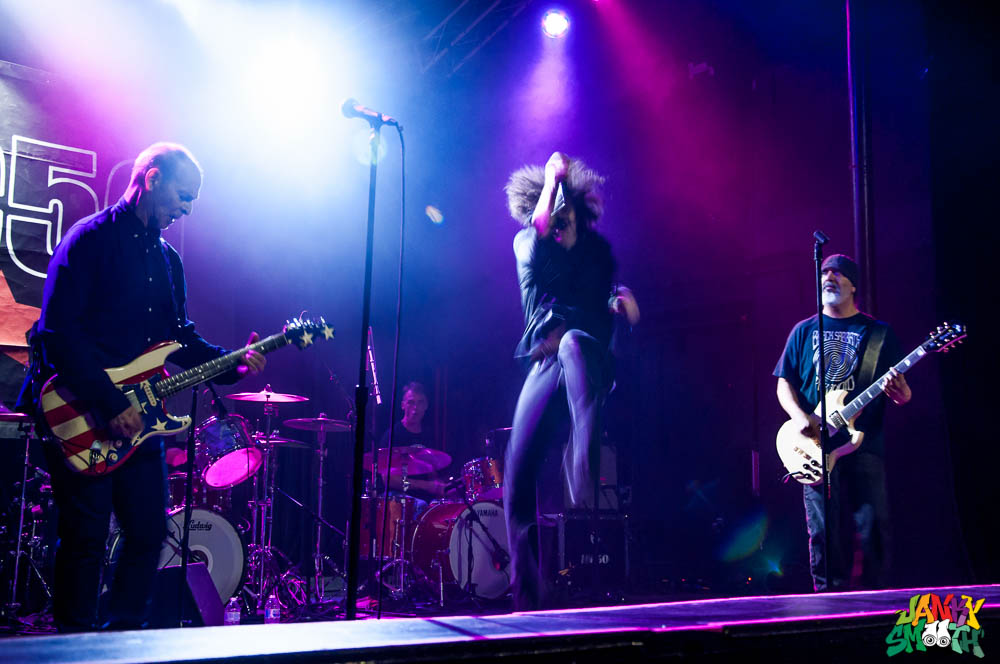 Nearly 50 years to the date of recording, Saturday October 6th, 2018 in Santa Ana, we paid tribute to this all star line-up that sounded rude and unhinged as ever with domination firing off notes like rockets within the walls of the OC Observatory. Brother Wayne Kramer delivered a thunderous unifying power of rock n' roll to all who were in attendance, while giving us a lesson in history and music. He cut right through the shit and delivered his political messages straight to the people. With his band of all star players, Brother Wayne Kramer brought back the 60's political rock essence while making no compromises. He conquered and vanquished any doubts of the raw sound and revolutionary message of eternal youth. The Motor City 5 legacy is here to stay brothers and sisters, and with an energy similar to his teenage revolutionary self of the 60's, Wayne solidified the fact that he and his bandmates aren't going away quietly. Feeling the enthusiasm of the crowd, the band's set became even more dynamic as they performed every note. There was a roaring style and energy as they unleashed a fury of sound that still reverberated even after the final harmony of their encore had faded.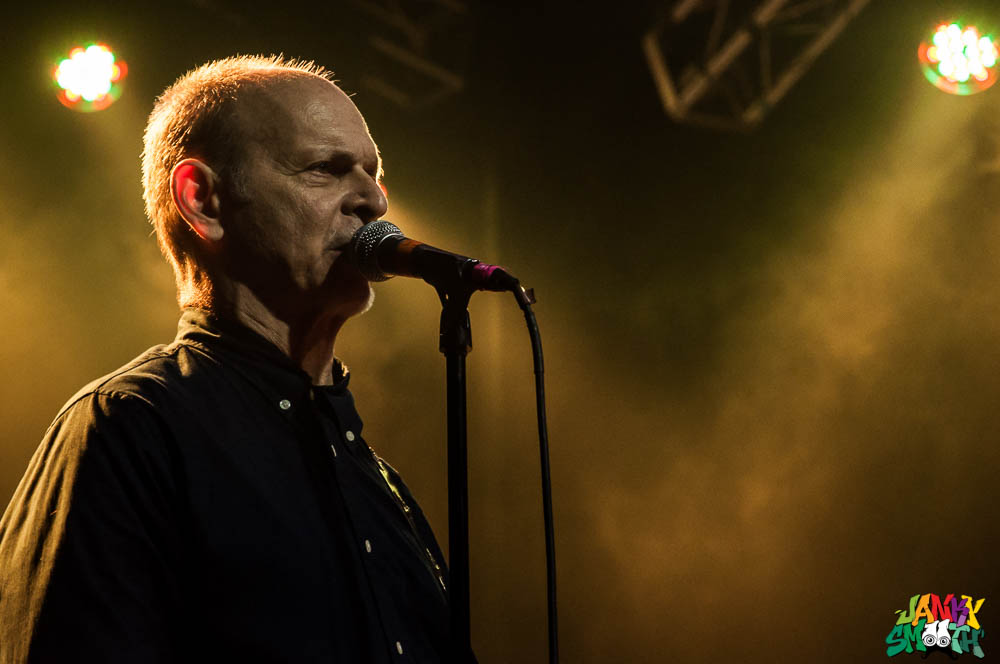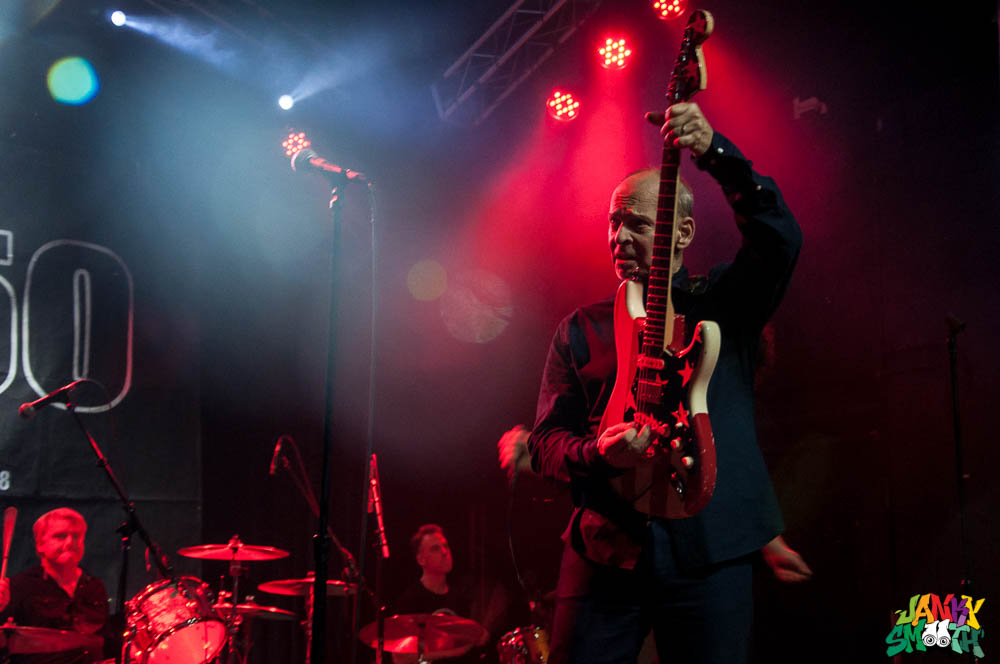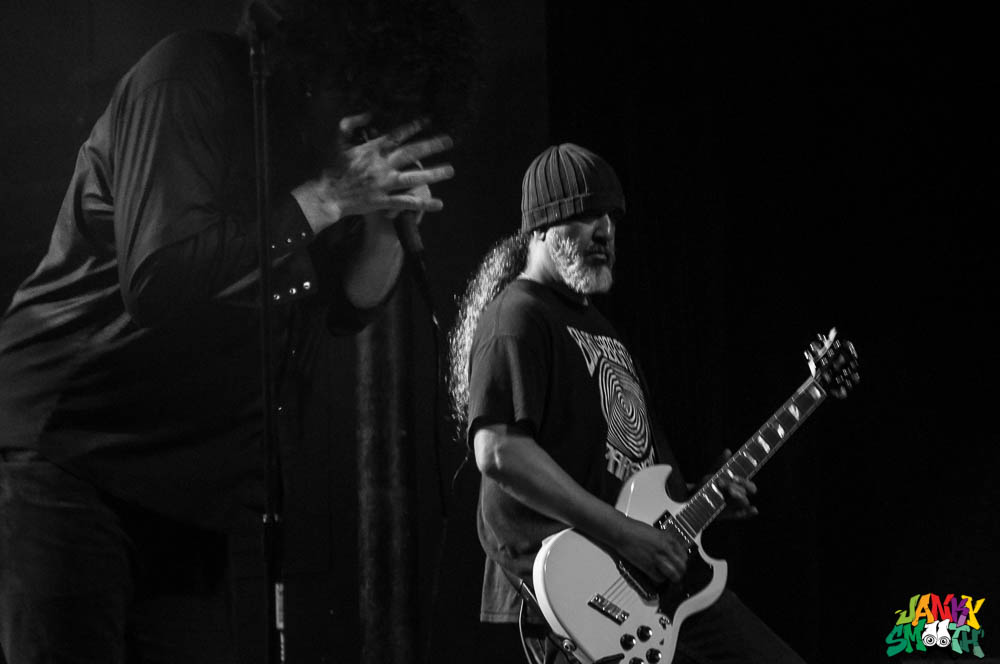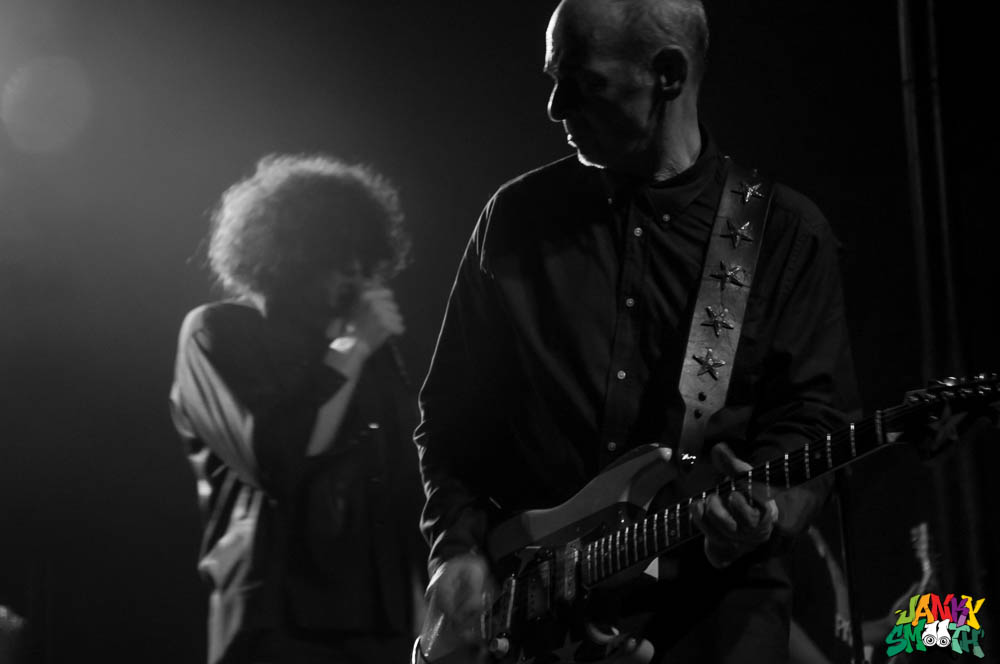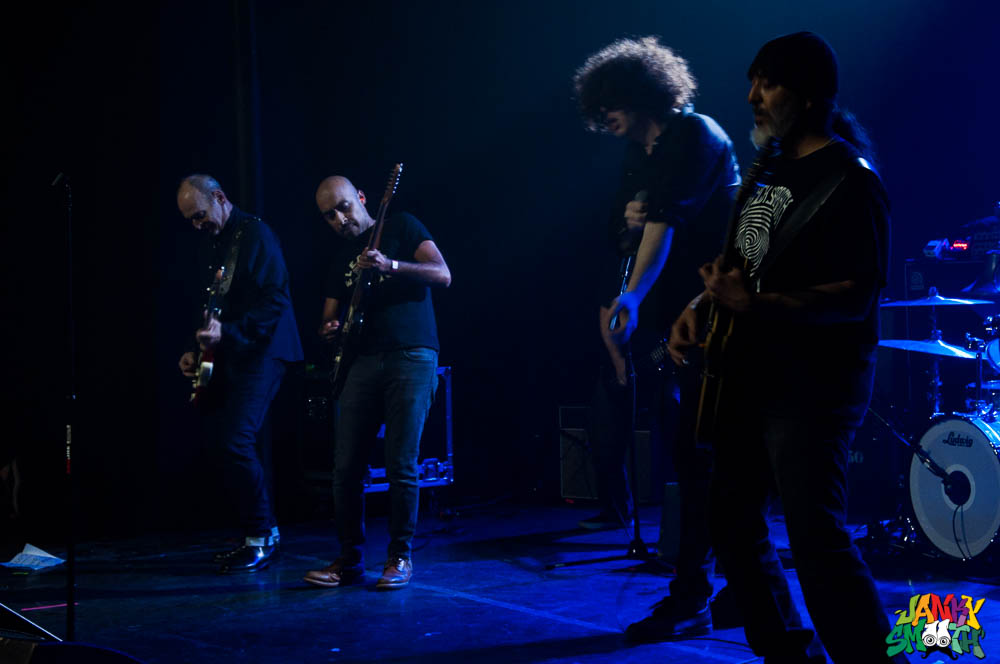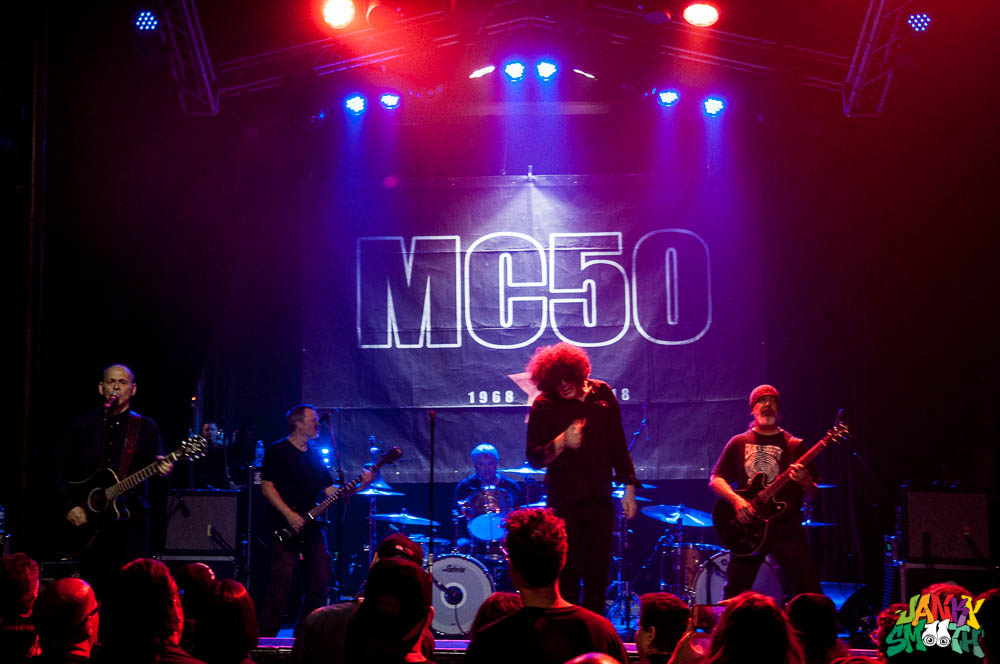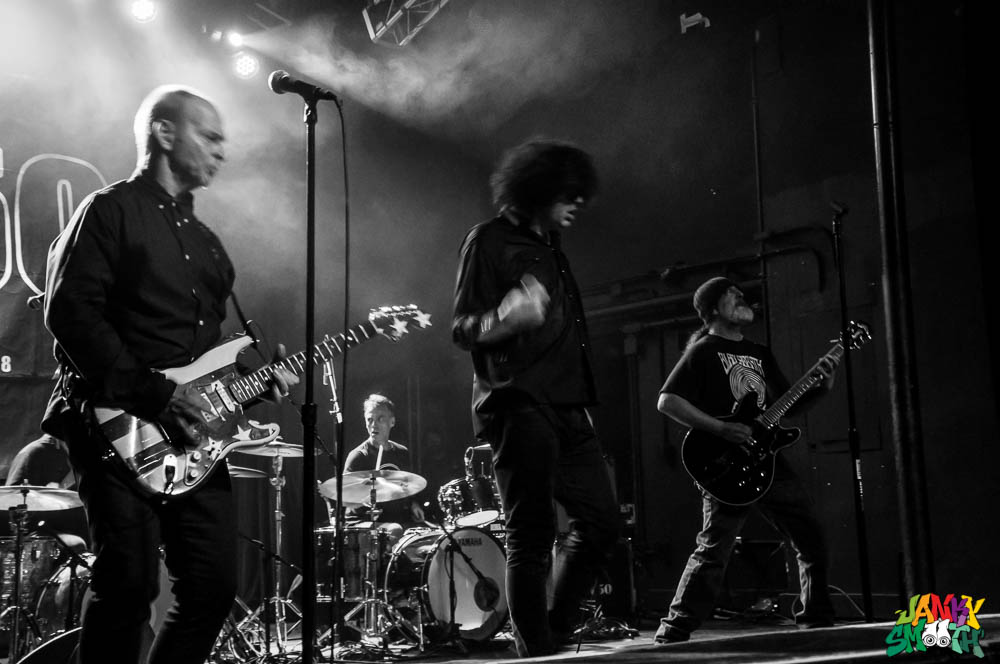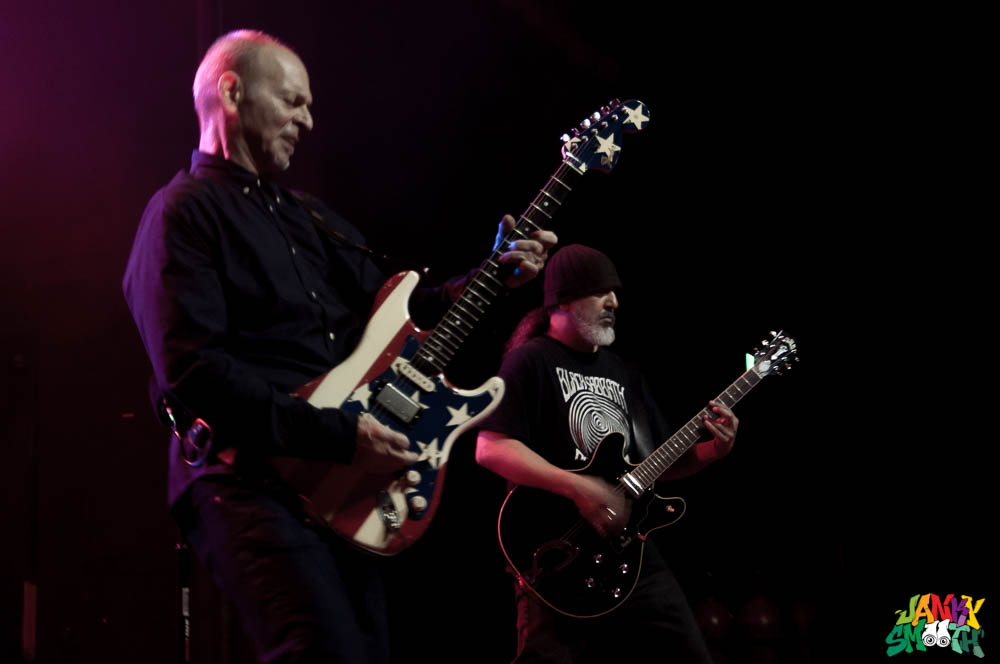 Everyone in attendance stood, and a joyous roar filled the air as the MC50 crashed out their first song "Rambling Rose", with Brother Wayne slamming feverishly on the strings of his guitar, his notes crashing down like thunder, feeding our hungry ears exactly what we came together yearning for, a tasty treat of real rock n roll. Riding a watershed of sound that bounced off the walls and ricocheted back into astounding mayhem, they broke into "Kick Out The Jams Motherfuckers", and played their entire album as well as "Call Me Animal" and "Skunk". They rattled into "Motor City's Burning" with Marcus Durante's soulful bellows and Wayne Kramer and Kim Thayil's guitar movements. It was a beautiful moment. Absolutely magnificent. Brother Wayne cried out "I'd like to dedicate this to my dearly departed brothers, Michael Davis, Robin Tyner, and the composer of this song Fred Smith," before he took us to "Shakin Street". Leading the next guitar attack, Wayne rocked and moved with every note, slide and scale of his guitar all to the pleasure of the crowd, and we loved it. The entire set was a thunderous revolution with no special effects nor distracting props needed, just guitar chords and music notes bursting on stage, and thankful as ever we stood together while witnessing the rock god before us who felt compelled to share his music he created with his brothers 50 years ago and showed no signs of slowing down with his dynamic performance.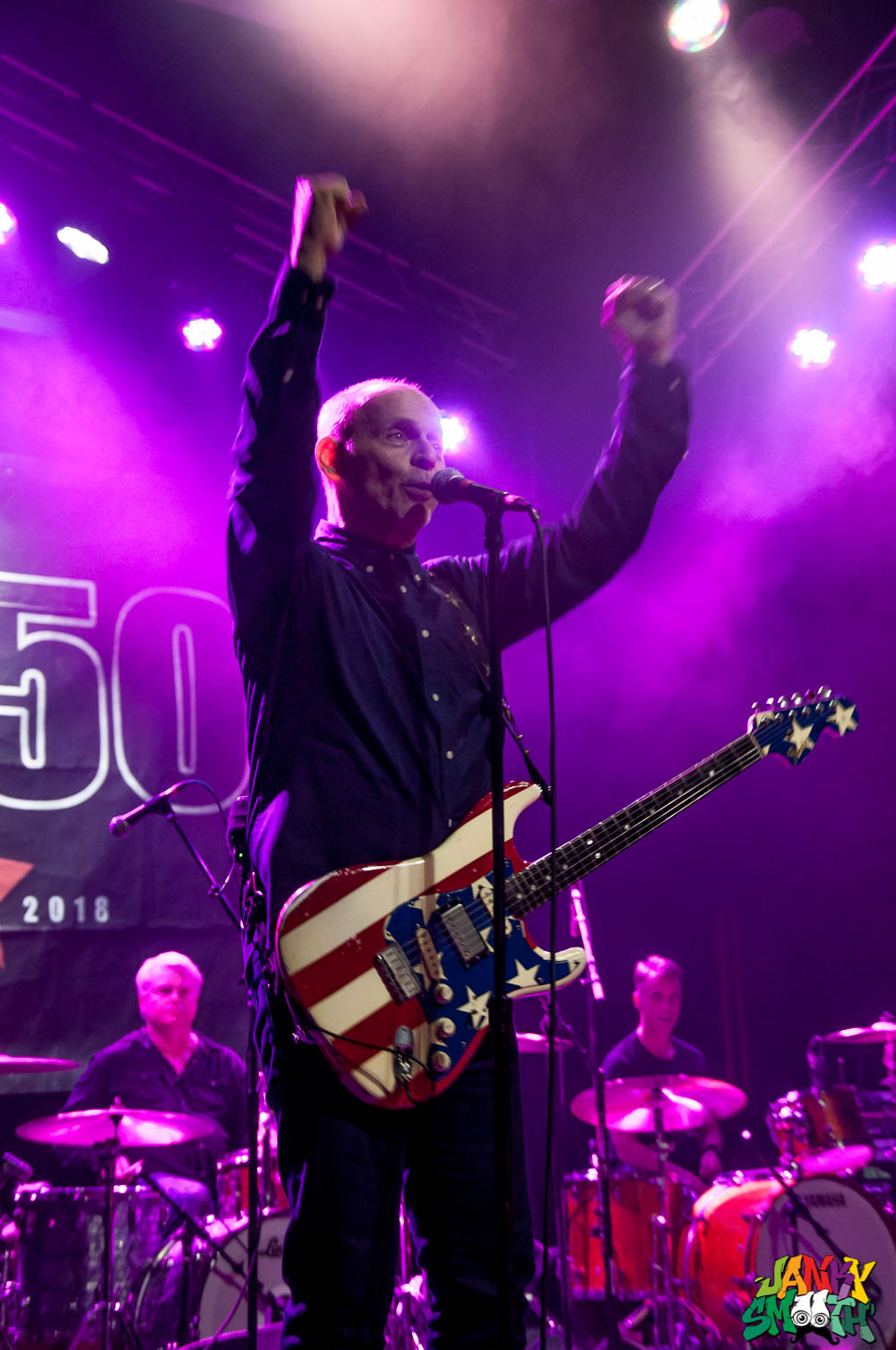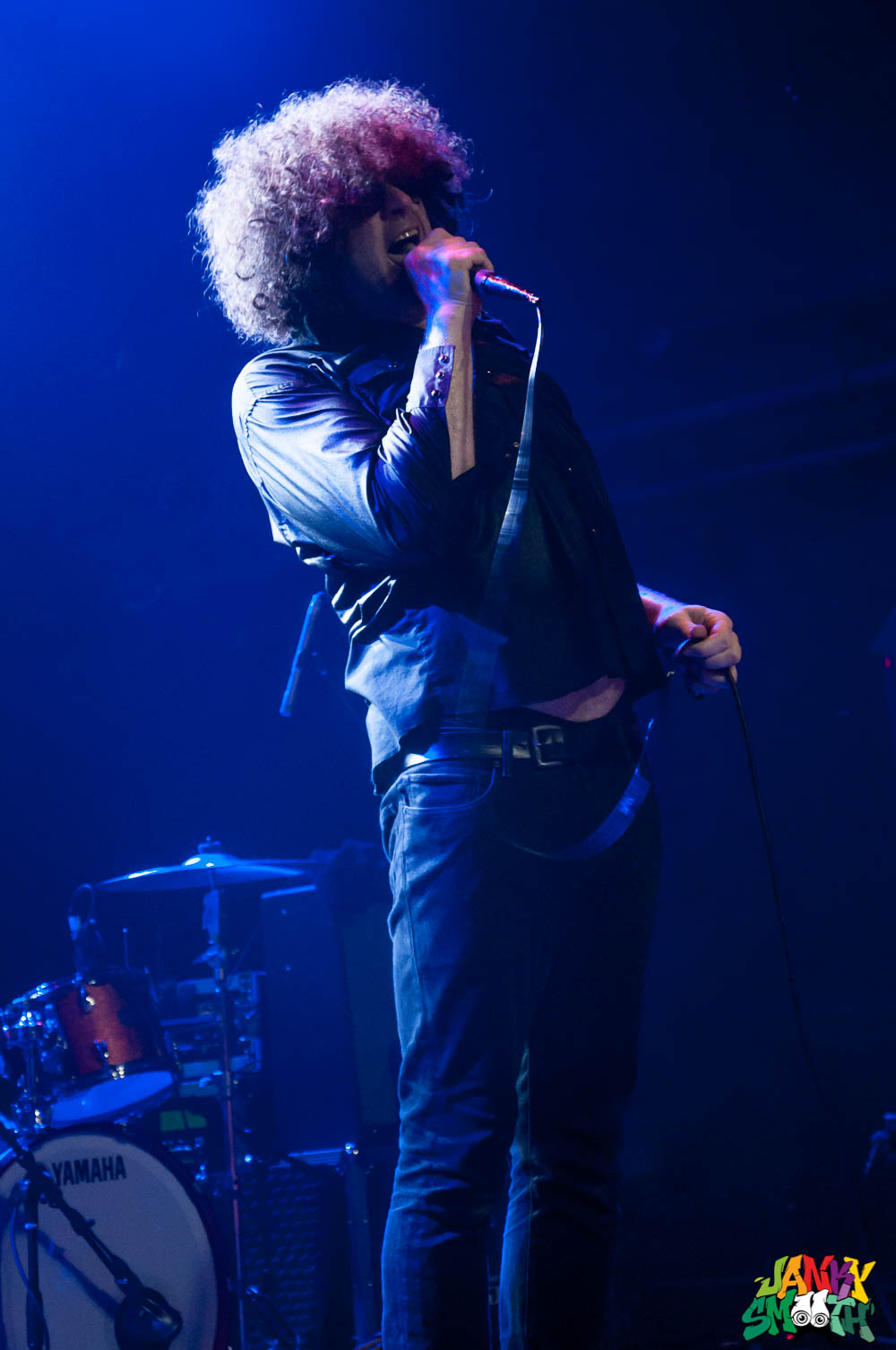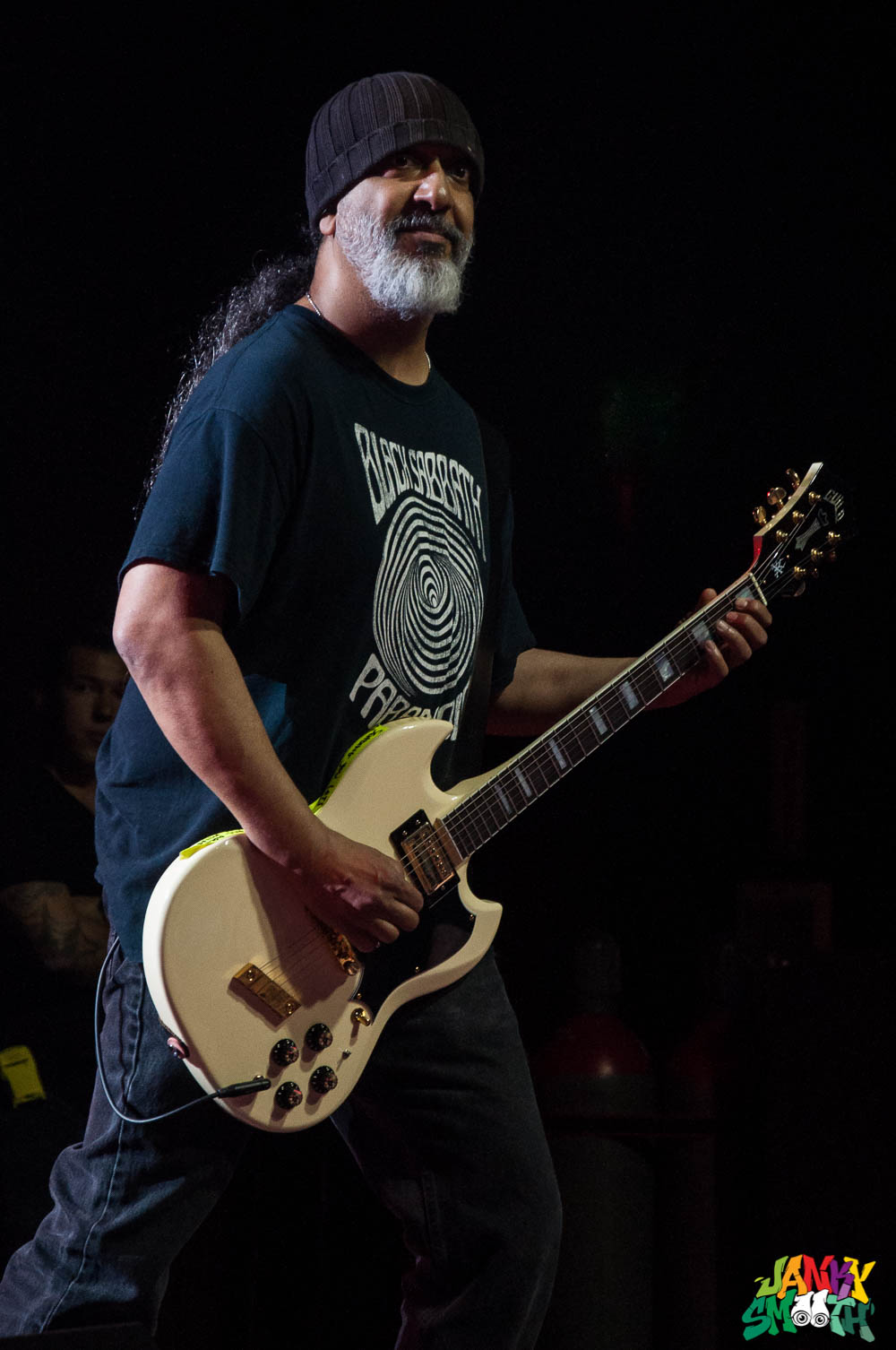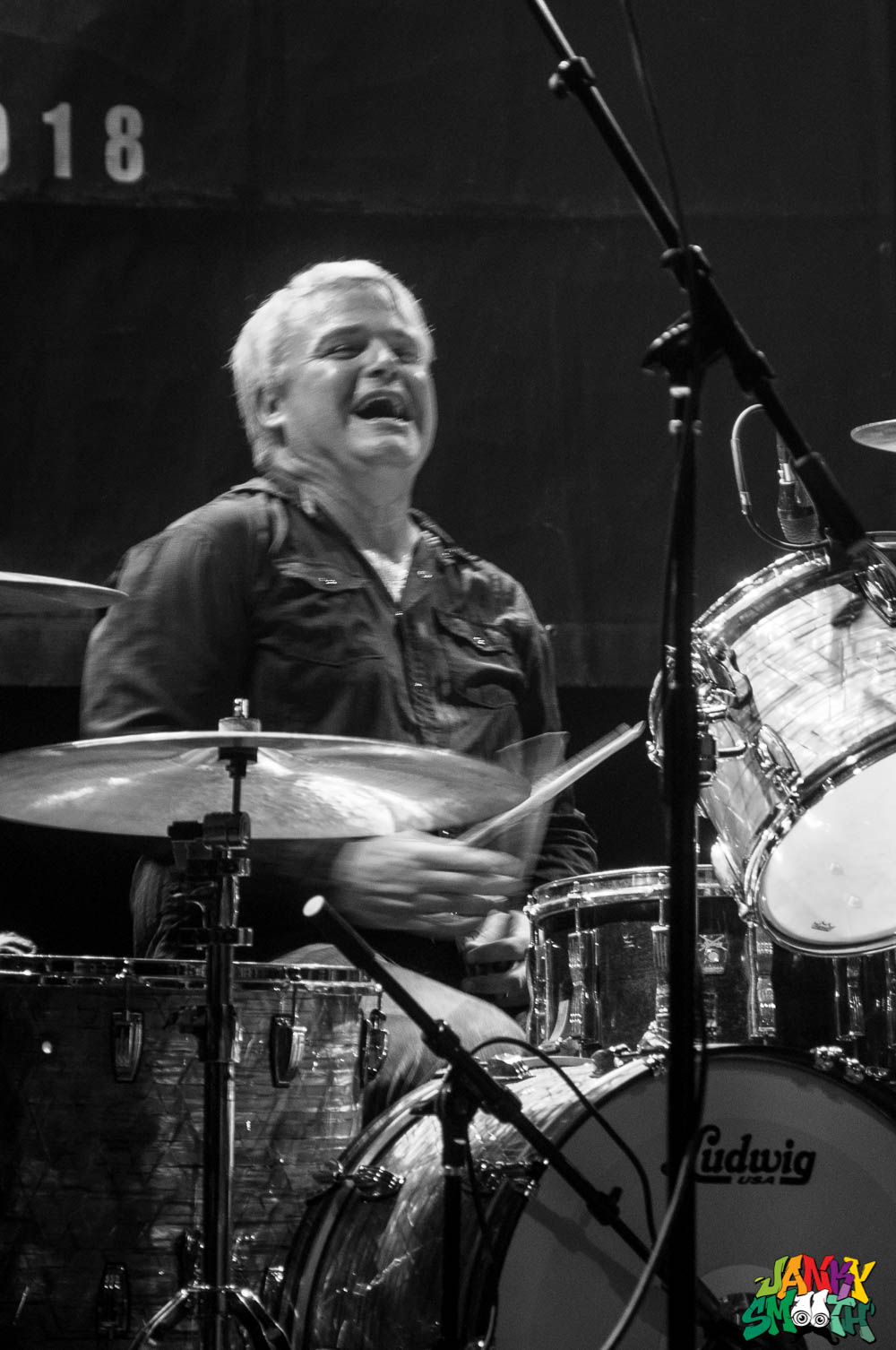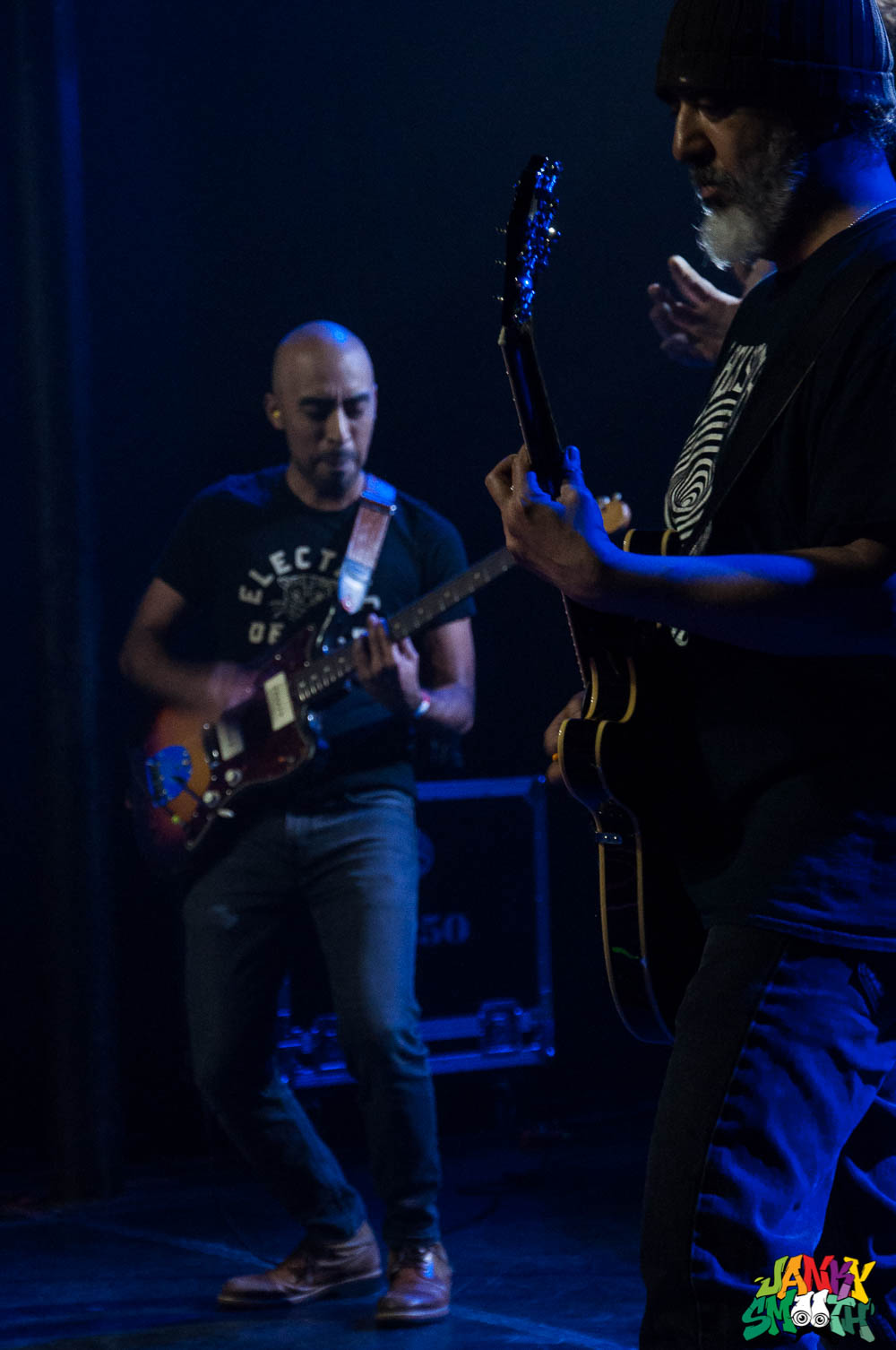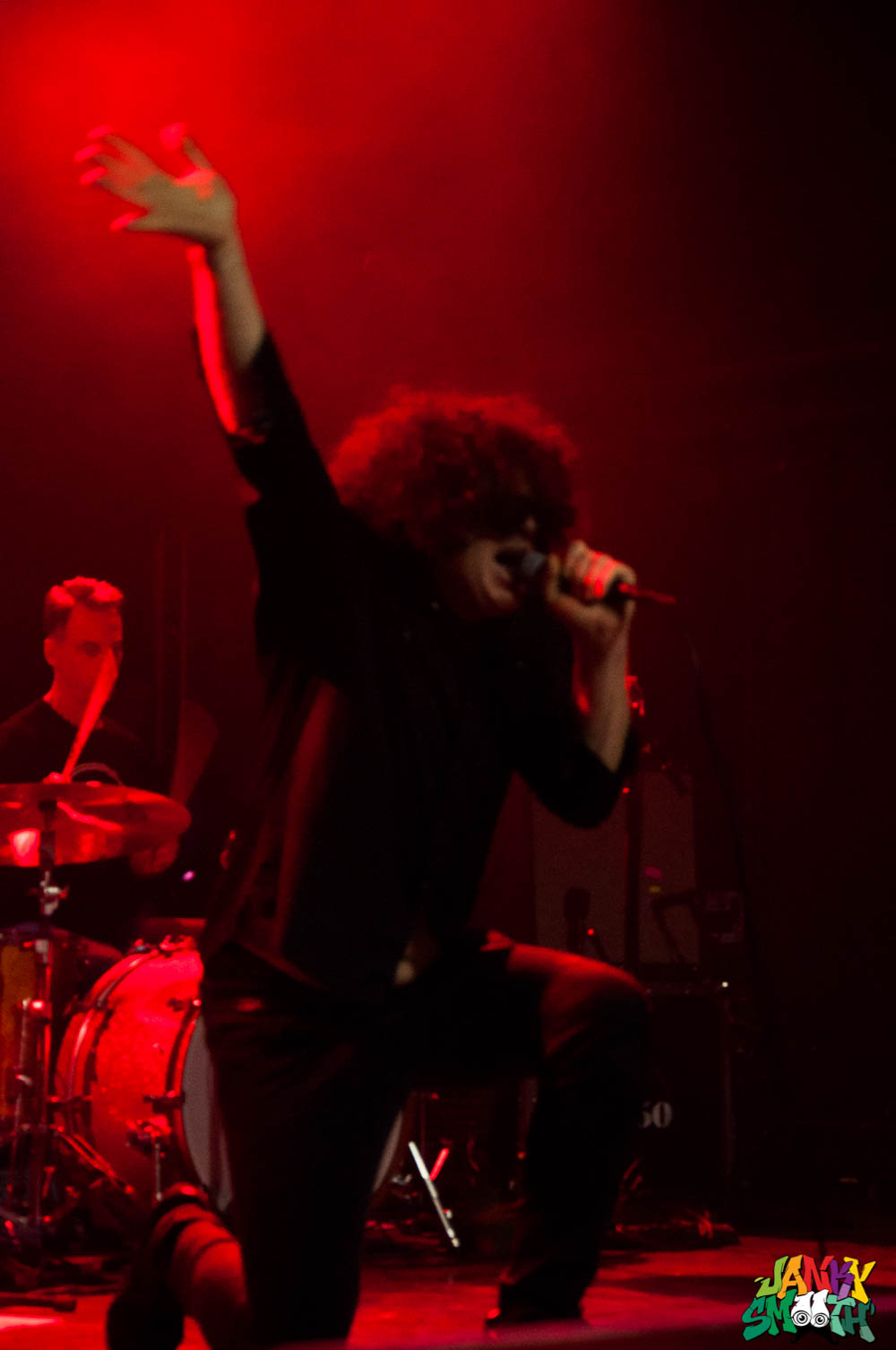 They played the album Kick Out The Jams in its entirety, and at the end treated fans to an encore of "Sister Anne", "Let me Try", and "Looking At You". I met up with Wayne Kramer earlier and we chatted about his working relations with Johnny Thunders and the illegitimate bootleg release of Gang War, the 60's revolution, performing and protesting the Vietnam war, and music today. Wayne Kramer was polite and well spoken when he shared how the saying Kick Out The Jams came about.
"I don't believe the average 19 year old punk rock fans know the story of Wayne Kramer. I don't think they know the story of the MC5. I think that's the last great untold story of the 60's. People worked hard for their money and they wanted their bands to work hard too. Detroit was a working city. So thats where that expression "KICK OUT THE JAMS" came from. Motown was a driving force in all of our music. There were a lot of clubs, and a lot of bands who would come to Detroit from all over, places like New York's Greenwich Village, Chicago's Old Town, San Francisco's Haight Ashbury, and Los Angele's Sunset Strip and they were lame, very weak. We were young testosterone drunk and we used to yell at them "Kick Out The Jams Mother Fuckers, or get off the stage!" We dreamed about ruling the world through rock n' roll. We knew what we were doing was important and it was better than anything out there. It was stronger and had more drive, and of course none of it was accepted by the rest of the world. The MC5's dream is that you can take responsibility and that you can change things yourself. You can't depend on government to change things. You have to do things yourself, it's the old do-it-yourself idea. "
Kick out the Jams mother fuckers, and stay alive with the MC5.