Coachella: No Sense of History in your Hate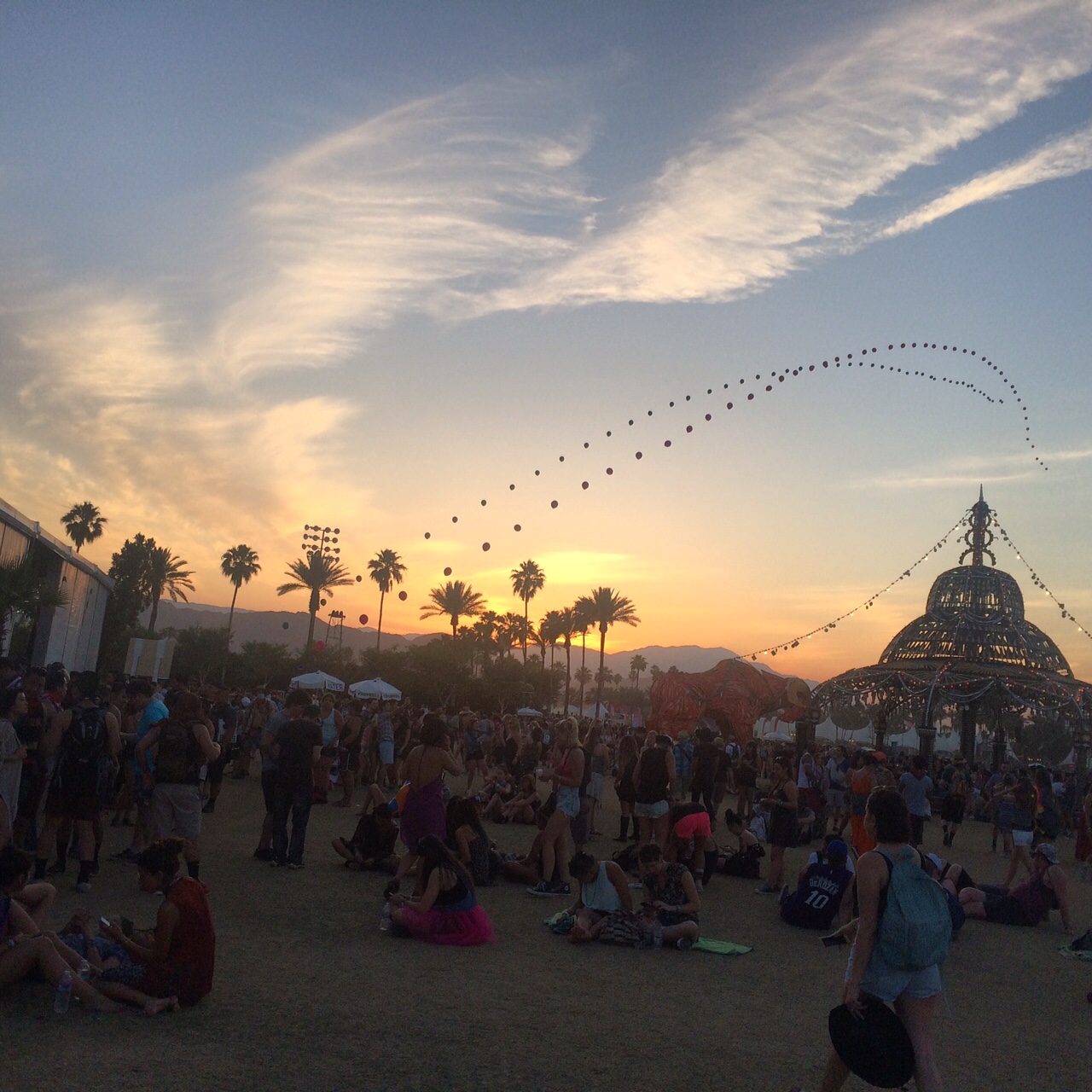 Words: Danny Baraz
It's funny how hating Coachella is the cool thing to do now. Every year, almost everyone you know talks trash about the Coachella lineup, patrons and prices and every year the festival sells out two consecutive weekends. Countless articles are written about how the people who attend Coachella are the worst kind of people and other such dick-ish, click bait non-sense yet, almost every music lover you know attends either weekend 1 or 2. The festival commentary is filled with more hate each and every year and the reasons for the hate are as diverse as the musical lineup and the attendees of the festival themselves.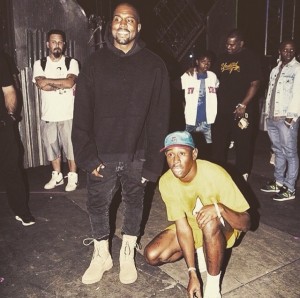 I could just as easily make this a standard review about the performances that took place on weekend 2 of the biggest festival in America. I could talk about what an amazing year for hip hop this was- how Run The Jewels steals the show of every festival they play. How standing between the two stages that hosted Lil B and Ab-Soul playing the same time slot revealed a huge discrepancy of talent between the two men.  It deepened the Based God mystery to me and why that dude has any fans at all, much less the label of "genius". How kickin it backstage during Tyler the Creator's set allowed me to photo bomb Tyler, Kanye and Beyonce.My moral conundrum surrounding choosing Tyler over the Jack White time slot and the relief of that agonizing decision being the right one after witnessing the low energy crowd during the second half of White's set, even as he unleashed 7 Nation Army on the sleepy audience. The joy I felt when Bad Religion played Henchman and the confusion I felt when Greg Graffin called it an unfamiliar song. I could talk about how difficult it was for me bounce back from AC/DC butchering Hell's Bells but the rewarding feeling I got when their set was over and the goo that replaced the contours of my melted face felt all warm and soft and gooey to the touch. I also would never want to diminish the satisfaction I had at being able to ignore Drake's set for the dirty ass, filthy, hardcore old school techno warehouse vibes of Gesaffelstein. I would rather forgo talking about my other musical highlights like Action Bronson, Charles Bradley, Caribou, or my failures like missing Steely Dan,  OFF! and The Orwells and talk directly about why it's trendy to hate Coachella and how those shallow convictions cause a group of people I usually agree with on most things to be dead wrong on this one issue.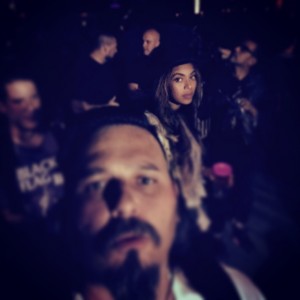 I have been attending Coachella since it's first installment in 1999. Over the last 16 years I have missed chunks of installments here and there but have recommitted to the festival for the last few years. I have a decent sense of the festival's history and my own. Not surprisingly, Janky Smooth was turned down for press credentials to cover the festival. We've only been around for a few months. My initial reflex was to find ways to trash the festival as retribution but as I sit here organizing my thoughts on my time spent on the Polo Fields this weekend, I can honestly say that this was my favorite Coachella weekend. Ever.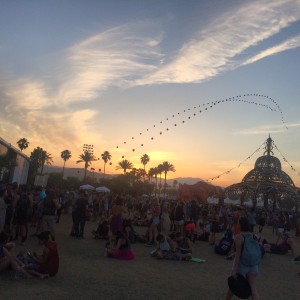 Coachella isn't JUST about the lineup, the hook ups, accommodations, the crew you are with, whether ACDC butchered the intro to Hells Bells or any other individual experience you might have had. Coachella is about the sum of your entire experience and the impactful moments that come together to create a memory of your time spent there. If Coachella were only about whether or not you are a fan of all the headliners then it would suck almost every year. For example, I couldn't have been more thrilled that Drake was the headliner on Sunday because it gave me the opportunity to exit the premises and get back to L.A. early.
Don't get me wrong, there are obstacles to overcome to have a good time at America's biggest festival. I understand the most cited of people's arguments against the massive event. Ever since Goldenvoice decided to do away with single day tickets, the cost became prohibitive to a large majority of the population and these are the people that are typically the most vocal about how much the festival sucks, these days. Ego and pride make it much easier to trash the event rather than admit that you just simply can't afford it. The price of a GA wristband is only the start of the gouging that occurs to the common man's wallet at Coachella. If you want to get drunk at Coachella, it costs almost as much as the wristband itself- if you follow the rules, that is. The truth is, Coachella is a hustler's paradise and if you know what you are doing, you can leave the Indio city limits with more money than you came with- particularly on weekend 2. I'm not talking about selling drugs or anything like that but the dance that can be done with the wristbands themselves. One day I'll write "The hustlers guide to Coachella". Until then all I can say is that resources like craigslist, reddit, unlimited text plans on your phone and a little patience and creativity can set you up to make sure you have a great time at the festival without spending a single dime.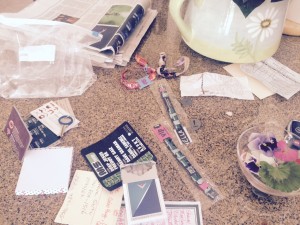 One of the most common things I hear about why Coachella sucks these days is because "There is too much EDM now". The first Coachella was in 1999 and back then "they" were calling EDM "electronica". It was a VERY exciting time in electronic music. In 2015, Kaskade was the only EDM act on the main stage. In 1999, there were two; The Chemical Brothers and Medeski, Martin and Wood and every single act in the Sahara, the Gobi and Mojave tent was a DJ or electronic performer, except for Jurassic 5. In 2001, Paul Oakenfold was one Janes Addiction away from being the Saturday night headliner on the main stage. Puke. Also in 2001, more than a decade before Electric Daisy Carnival started taking over Las Vegas for one weekend every year, the Gobi tent was renamed the Insomniac tent for just that one installment of the festival. The fact is that there actually might've been more EDM at Coachella in 2001 than in 2015 so citing that as your reason to hate Coachella is the equivalent of blaming illegal immigration in America on Barak Obama.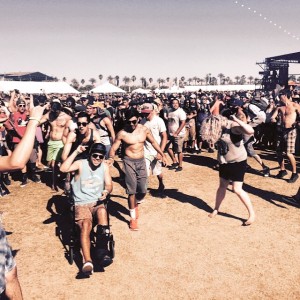 There is no doubt, though, that Coachella has become a huge corporate, musical beast of a flagship product for Goldenvoice and it's sponsors. When Coachella started, it was completely unsuccessful it's first year and put L.A. radio station, Y107 out of business with all the money they lost on it. Now, it almost seems as though it's the center of the business of music. Bands plan their tour schedules around it. Labels plan releases and signings around it. Fans plan their annual vacations around it. The Mojave Desert actually has commerce BECAUSE of it. I can understand people's trepidations around corporate art. As an artist myself, it's hard to deny that most art is much more credible the less money it took to create it. Even Goldenvoice has a sense of humor around the irony of art and money. For the second year in a row, there has been a huge art installment entitled "Corporate Headquarters" which features a 10 story office building with a helicopter on top of it and a team of hippos in suits that can be seen through the windows of the offices frantically answering phones and pushing papers around, as people on acid stop to watch them as they pass by to catch their next act. The truth is, though, that Goldenvoice is NOT the source of the art. Goldenvoice creates the environment to show the art. They certainly decide what art is shown. I have no doubt that there is a mathematical algorithm used that might use data to decide on the line up. For example, if Interpol is on the bill, 20% of demographic X that is on the fence about going that year will buy a ticket because that band pushed them off the fence. Hey, if money ball can get the Kansas City Royals to the World Series by putting the right pieces together then it can certainly get me to a festival.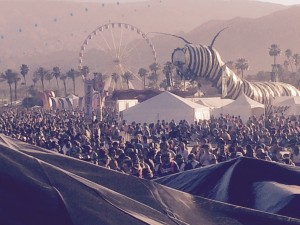 So why is there so much hate for Coachella and Goldenvoice now? Why do Americans love to see the underdog succeed and the most successful fail? Often times, the biggest success stories in this country started out as the under dog at some point. Goldenvoice, much like Coachella itself, began as a fringe activity. Started by drug smuggler Gary Tovar in 1981 as a response to cops attempting to squash the emergence of punk rock in Southern California, Goldenvoice serviced the growing fervor and interest in a type of expression that scared the shit out of the establishment.   Back then, Goldenvoice was viewed as authentic by the youth who patronized the early shows that GV promoted. America is filled with stories exactly like this from prohibition era, booze smuggling Irish immigrant Joe Kennedy leading his sons to highest reaches of American political life, to the very settlers and liberators of America itself. While John F. Kennedy was one of our most beloved presidents, there are an equal amount of people who view the Kennedy's as elitists. Certainly, while there is a case to be made for that, JFK was only one generation removed from his family coming to this country on a disease ridden boat.
Whoa. I just went from a review of Coachella and spun that into the story of the Kennedy's- a stretch by any reasonable person's standards.   But the story of Coachella and Goldenvoice are fascinating and with so much hate for the festival emanating from the more cutting edge consumers of art and culture, I felt the need to tell the story- especially now that the hate is spilling over into mainstream culture. There is always an intersection where the counter culture and the conservative fundamentalist agree. Coachella is starting to be that apex of common ground and I, for one, think there are at least a couple more years left before Coachella crunches the numbers down to the point where it's un-attend able.
My point is that Coachella is the entire sum of all it's parts.  The music is what brings us together but it is one variable in the entire equation.
So tell us. Why do you hate Coachella?