Celebrating Cheetah Chrome's Birthday with Sex, Drugs, and Rock N Roll at Alex's Bar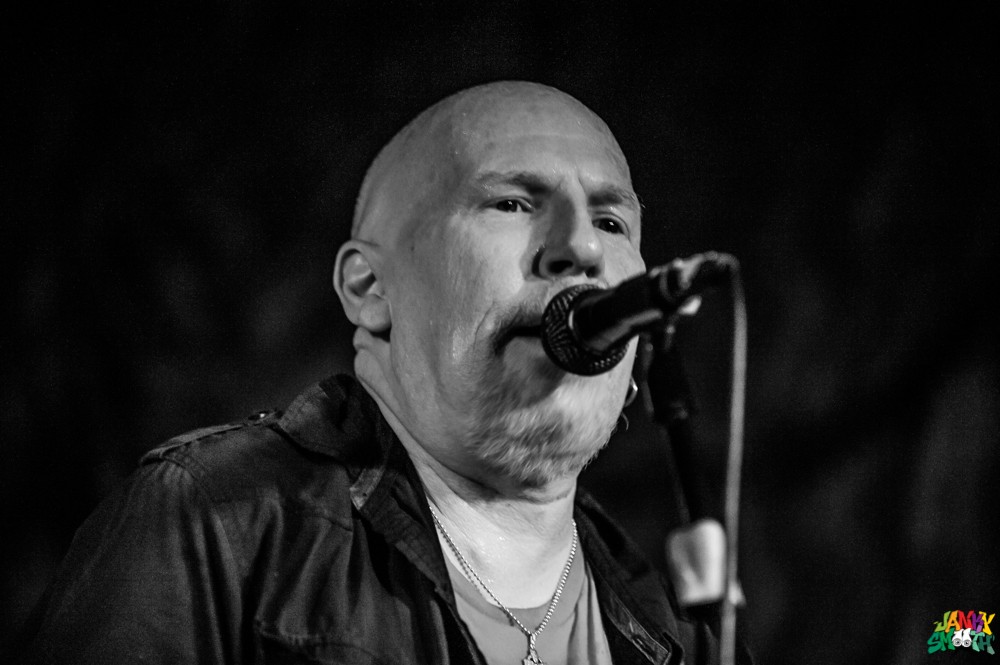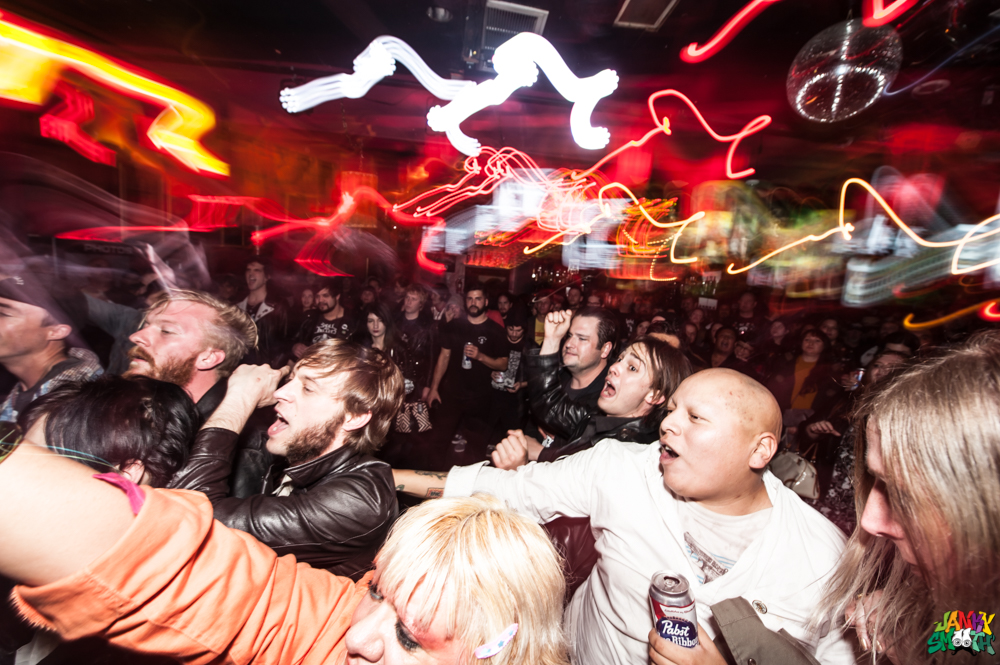 The hand-picked line-up of locals supporting Cheetah Chrome and his band at Alex's Bar was about as solid as it gets. So, cheers to the insane minds that made Cheetah Chrome's Birthday Bash an unforgettable evening of beauty, brutality, and bruises.
Prologue
For those of us in the trenches, going out night after night to document the music scene, each show is a dice roll. We painstakingly wade through mediocrity. Furthermore, we pay for overpriced drinks and parking and suffer from lack of sleep. So what pulls us away from the comfort of our home vinyl collection? For me, I seek those nights where everything comes together. Nights when parking is a breeze, the opening band rocks, the atmosphere is 100% party, the crowd is full of beautiful people, and the beer is reasonably priced. Every show serves as part of a never-ending quest to relive that first real high. That space in time where the music entered my soul like a needle piercing a vein, transporting me to another level of consciousness. Thankfully, this ended up being one of those nights that makes this music junky's struggle worthwhile.
The Scene
Fans filled Alex's Bar early, which is usually a clear indication that the opening acts are worth watching. The majority of the crowd sporting that sexy, East Coast 70's "glam punk" fashion from my daydream-vision of a New York Dolls show back in the day. Shag haircuts, skinny jeans, fitted T's, rocker boots, and plenty of shiny accessories.
Foreplay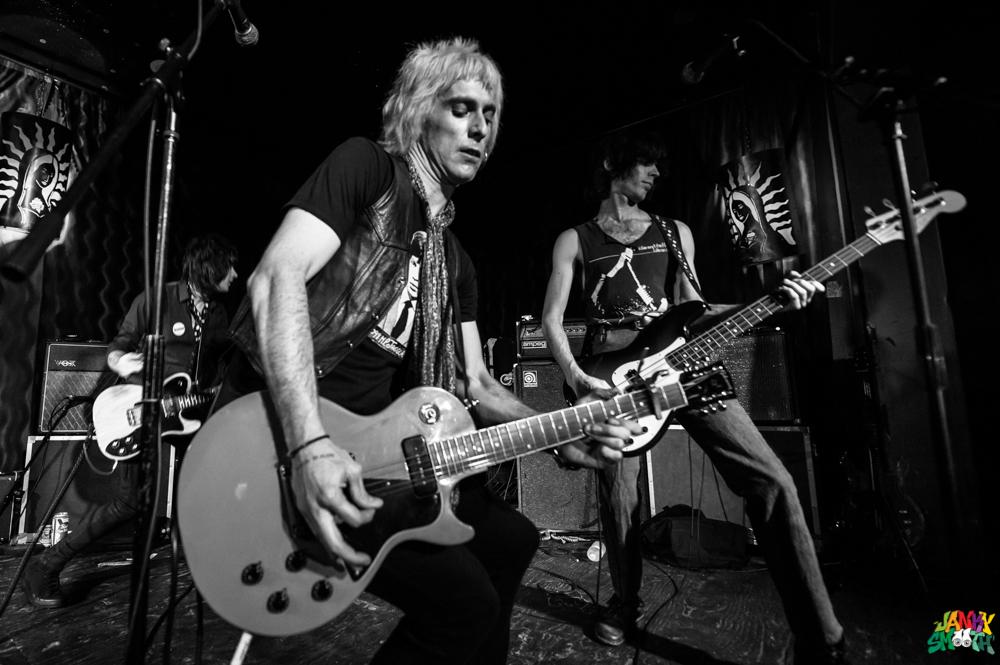 Dr.Boogie opened the night. Composed of some of LA's finest Glam and Garage Rock 'N' Roll mischief-makers, including members from the Stitched Lips, Dirty Eyes, Denim, Telephone Lovers and more, these guys know their shit! They didn't disappoint, powering through songs from their album Gotta Get Back To New York City and recently released single "Peanut Butter Blues." Dr. Boogie lubed us up perfectly for the finger-fucking we would receive from the next act, Die Group.
Rough Sex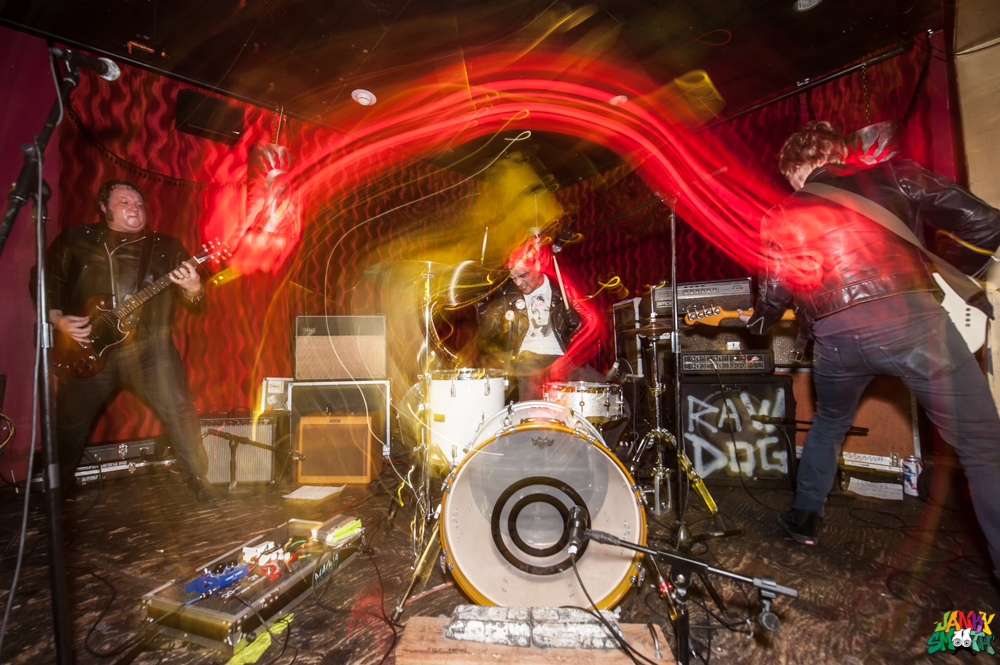 Some music grabs you in its embrace, pulls you in, and ferociously fucks the hell out of you. Die Group had me from the moment they started their set. With the drummer/lead vocalist front and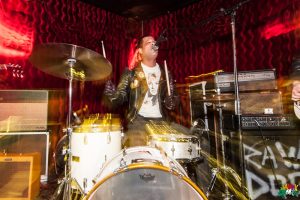 center, they played hard, fast, and aggressive, just the way I want it. Since their inception in the spring of 2015, the trio have signed to Sex Tape Records, pressed a 7" titled "The Joe Namath EP," and warranted rave reviews in reputable publications, such as Maximum ROCKNROLL, Razorcake, LA RECORD, PORK, and more. This was the band that people were buzzing about the rest of the night. Do yourself a favor and see for yourself when they embark on their "Eat Shit and Die Group Tour" in March.
Bruises are Beautiful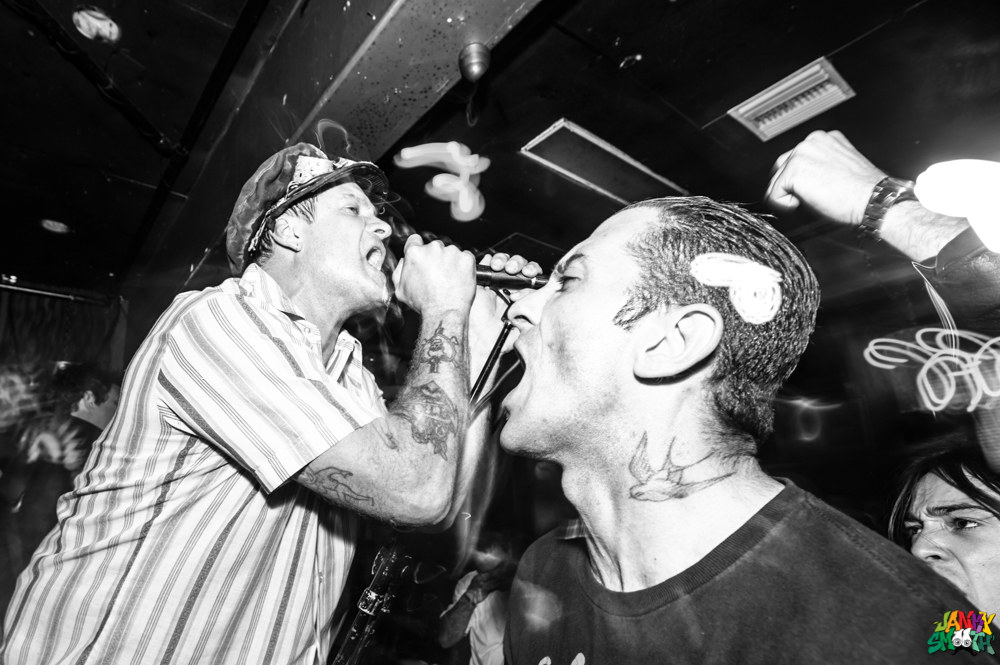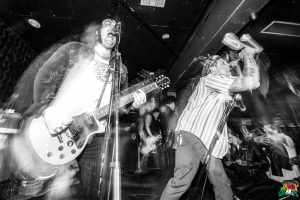 As expected, local favorites, The Stitches, killed it! I've seen them play on several occasions, but this was easily the best performance I have seen from them. By the time they took the stage, the crowd was in full aggro mode. Mike Lohrman welcomed the crowd's participation and spent most of the time in the crowd singing in unison with fans. At one point, Mike was rocking two mics. I'm not sure what the fuck was going on there, but I liked it!! The Stitches embody that pure 70's Punk sound and fit the lineup perfectly. The crowd and the band exchanged energy in a constant flow that didn't slow down until they finished. I still have the bruises to remind me!
Along Came a Cheetah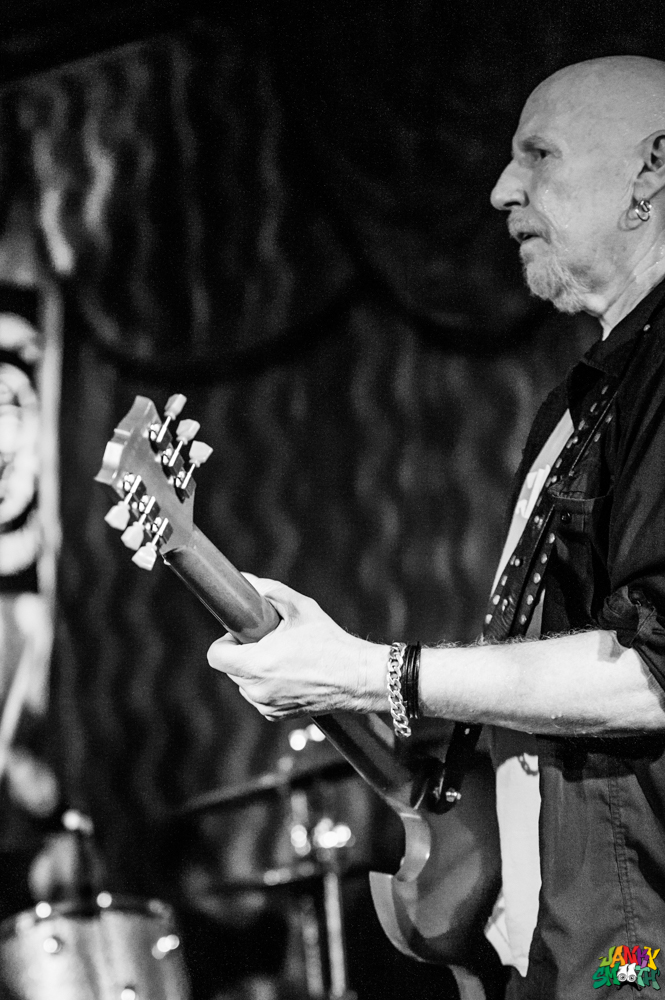 The Dead Boys' debut album Young, Loud & Snotty, played it in its entirety, formed the soundtrack for the rest of the evening. Frontman for The Divvys, Jake Hout, was on vocals. While he was no Stiv Bators, who could really fill those shoes anyway? Seemed like he may have been studying some of his moves, though. After the show, Hout served as Cheetah's bodyguard, warning eager fans "Don't touch Cheetah!" At 62 years young, Cheetah Chrome has traveled a long distance from the wild, collar wearing redhead of 1977,
but four decades later, he's still melting faces and has said that he "intends to do so until he kicks the bucket." We basically got to watch him rock out with a Dead Boys cover band, but hey, I'm not complaining. Who doesn't want to get shit-faced and sing along at the top of their lungs to Dead Boys favorites!? While the whole night ended up being a total blast, many were saddened that they didn't play "Ain't It Fun", but we can't always have EVERYTHING we want! Much like the corporate fascists at Facecrack won't even let Cheetah Chrome use his well know and well documented identity for his FB page
If you happen to be in Austin next month and want to check them out for yourself, Cheetah Chrome has a handful of club shows lined up, along with the Good Vibrations Music Festival for SXSW. They will be performing "Young, Loud & Snotty" at each show, except this go around they will actually have original Dead Boys drummer Johnny Blitz with them, plus Bobby Liebling of Pentagram will be making a guest appearance on vocals for their festival gig. Check the Cheetah Chrome Official Fan Page for updates on gigs and all things Cheetah Chrome…
Words and Photos: Jessica Moncrief