Annual Low End Theory Festival Spreads L.A. Wildfire Into Shrine Auditorium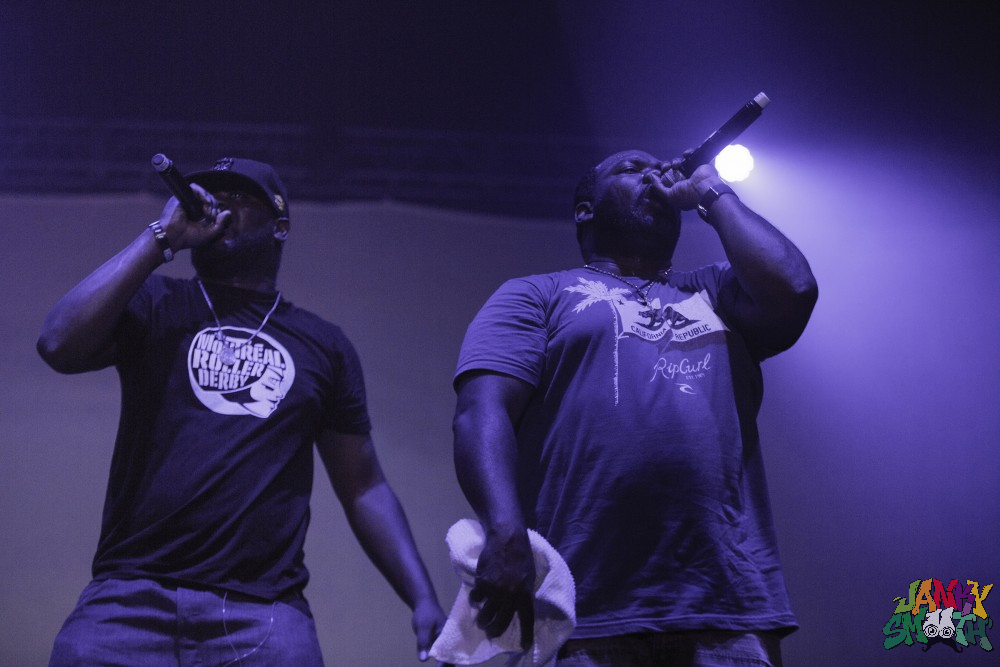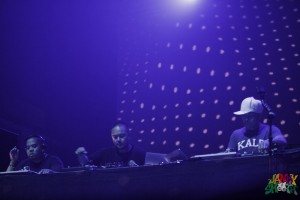 A radioactive, orange, spherical fiery orb in the sky hung just below a thick, impenetrable blanket of ash and dust from the sand fires burning the Angeles National Forrest, just 30 miles outside of Los Angeles. The distant wild fire choked my lungs and burned my eyes as I navigated the streets of South L.A. to enter the Shrine Auditorium for the third annual Low End Theory Festival in 2016. But even with the safety of distance from the flames, the most important beat collective in the world gets LIT af everytime they get together to dance and blaze and spark the imagination by pushing the envelope of sound, rhythm and rhyme.
Whether you are a regular at Low End Theory's home base on Wednesday's at The Airliner in Lincoln Heights or you attended the festival because Wu-tang MC's Ghostface Killah and Raekwon were at the top of the bill, you were a part of a movement that is shaping the future of music. It was clear, immediately, that attendance was down from the previous year's sold out festival but it is no commentary on any type of waning influence. Last year, Low End Theory booked widely respected and beloved cross over talent such as Thundercat and Flying Lotus who always sell a few thousand more tickets when they are on a bill. Also, elusive M.C., Earl Sweatshirt was a big draw, deciding to leave his house long enough to break us off somethin nice with a rare performance from the misanthropic M.C.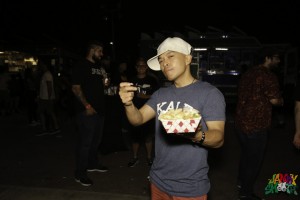 In a strange way, the lower turnout is a testament to the main stream popularity of "beat culture" and a proof of the continued effort of the Low End Theory collective to push the envelop and seek out new sounds and rhythms. Regulars understood the gravity of the moment when OG turntablists, Invisibl Skratch Piklz took the stage but the rare performance by one of the most influential DJ acts in the history of the medium would barely hit the radar of casual fans and couldn't possibly have been a strategy to sell more tickets. Unfortunately, ISP played the type of short set you would expect from an up and coming, low level opening act but DJ Qbert, Shortkut and Low End resident, D-Styles showed many fans in the house something they'd never seen before; and everyone wanted more.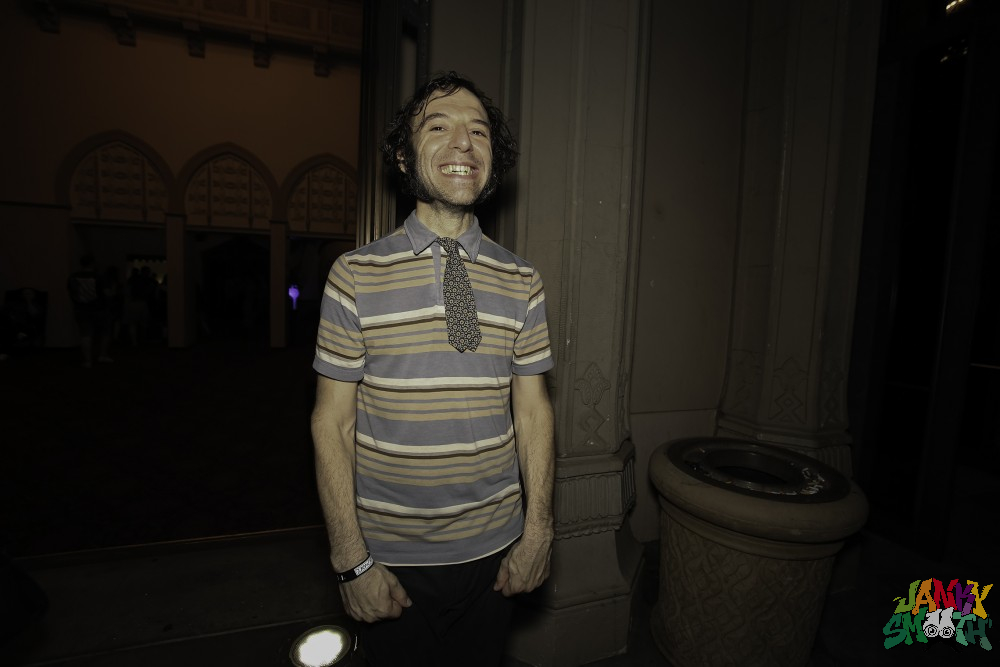 It was a strange choice to have the number 1 hip hop label, Top Dawg Entertainment's resident beatmaker and sound engineer, MixedByAli play an almost hour long (but undeniably fresh) set between ISP and Ghostface/Raekwon's set. But not as strange as him berating the increasingly shrinking audience for not starting a mosh pit or being more excited about him. I've seen musicians make this mistake in L.A. over and over and over. I've seen Earl Sweatshirt make this mistake every time I've seen him play a festival in L.A. You are not going to win over a luke warm audience by talking shit about them during your set and unfortunately, my city is known for luke warm, jaded audiences. Playing L.A. is a strategic exercise in a balance between letting your show speak for itself and a battle between you and your own ego. I'm sure there are many places in the world where you can challenge the crowd to be more interactive with your show but in Los Angeles, you can only make things worse by resentfully addressing this and risk not gaining any new fans by having contempt for the audience attending your show. Unfortunately, this is the L.A. reality in almost every genre but hardcore and the reason why increasingly more and more high profile acts skip L.A. and are opting for a stop in Pomona or Orange County. Bums me out on a daily.
But despite a shortage of higher profile acts to fill up the Shrine with both hardcore and casual fans alike, the quality of the performers was exceptional. Highlights of the night were Taylor McFerrin, Ras G, Jonwayne, Prefuse 73 and the usual, influential and high caliber sets from residents Nobody, Gaslamp Killer and founder Daddy Kev-Alpha Pup Records. Daedelus seems to have expanded on his sound by adding a drummer and a synth and sample trigger man to his live show and shit got lifted REAL high during his time. Ghostface and Raekwon came in and broke off the usual niceness before Gaslamp Killer closed out the night for those that were all the way up.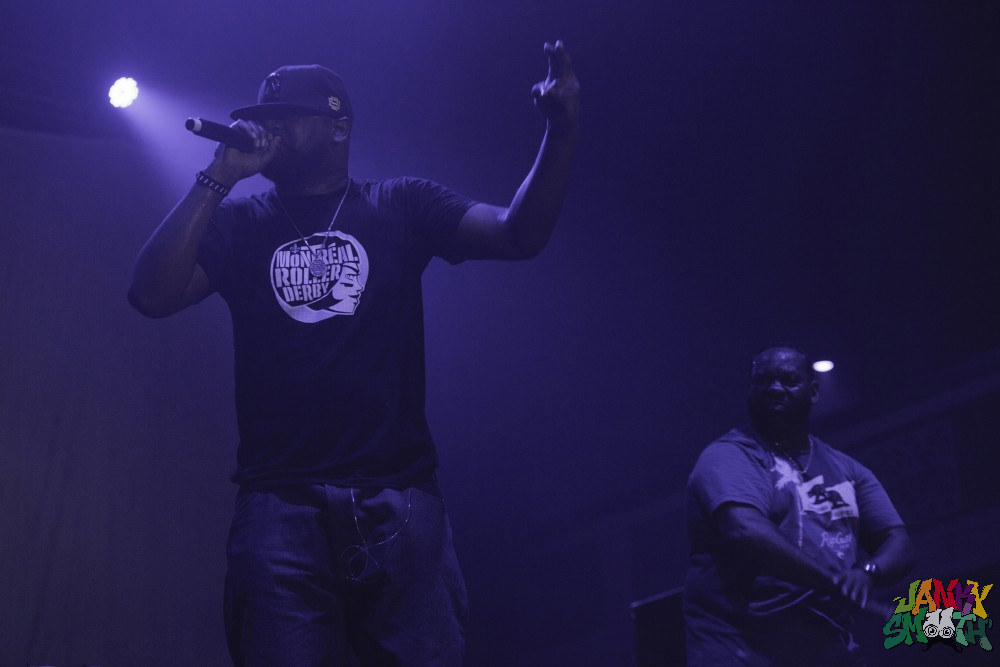 I can't wait to see how Low End responds to this year's turnout and what will occur and what will emerge between now and then. I fully expect them to keep pushin and for audiences to keep paying attention to what comes out of The Airliner on Wednesday nights over the next 12 months.
Photos: Lester Guijarro