Birth Defects Unleash Debut Album at the Troubadour alongside Fuzz and Carletta Sue Kay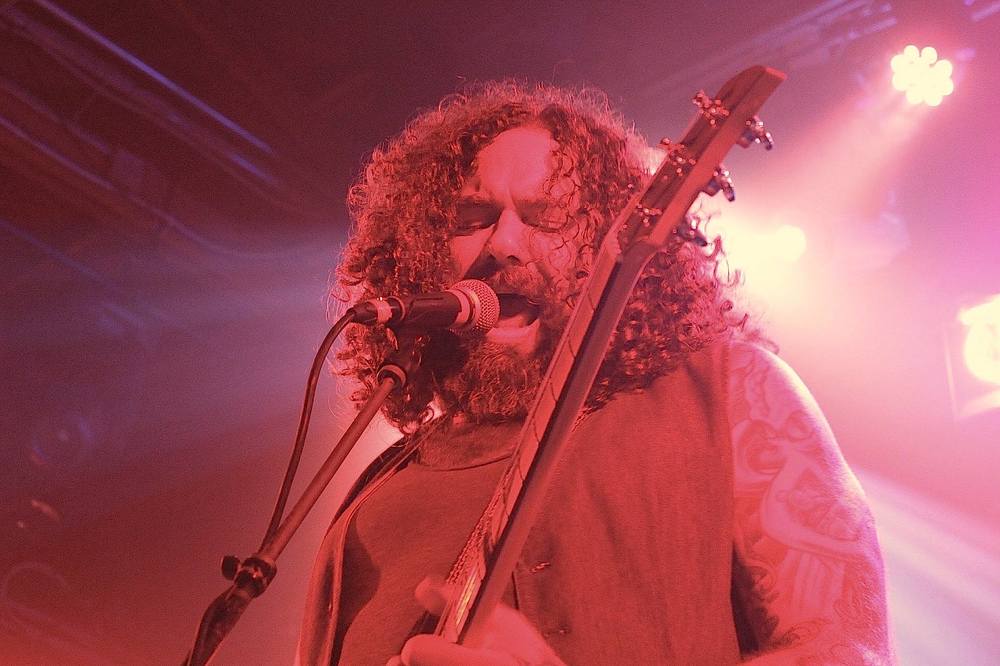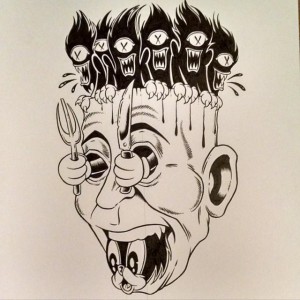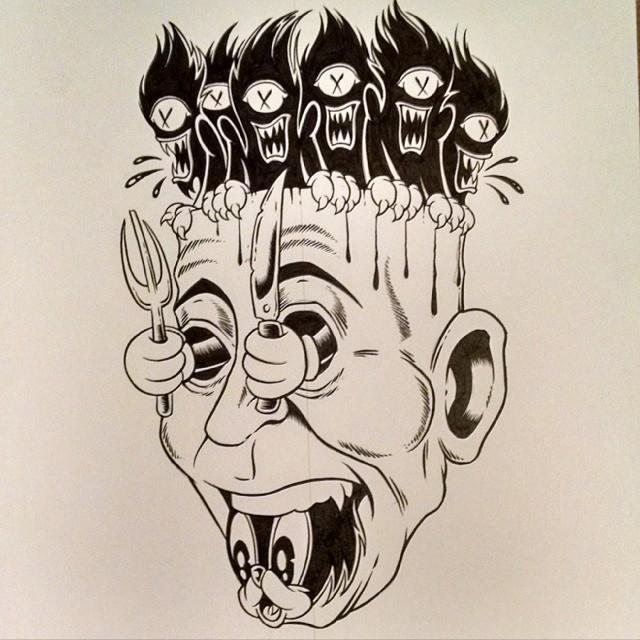 Sandwiched between killer sets by Carletta Sue Kay and Fuzz, The Birth Defects album release bash for "First 8 Mistakes" at the Troubadour was one for the books.
Everyone who was in the sold-out, jam-packed, iconic venue got slapped with an array of musical talent many, or just I, wouldn't expect from a West Hollywood show on another Thursday night.
It's an endangered time for relics of bygone eras like the Troubadour—an attic-like setting that incubated the legendary statuses of Jim Morrison and Axl Rose alike (even Cheech and Chong were discovered there by Lou Adler).
Nudged between the border of Beverly Hills and where Ron Jeremy and Bret Easton Ellis were eating dinner next door at Dan Tana's, the Troub stands like an old ruin among the gated anti-communities of WeHo; a stark juxtaposition to the Laurel Canyon days of magical hills, liquor corner store blues, and free-lovin' gutter artists.
If this were the 80s, I would've hated it for being such a glam rock establishment whore house (and I probably would've lived in New York anyway). But in 2015, I'm just happy the Troubadour is still around, and not yet in the hands of some 'starchictect' like Thom Mayne who bulldozes it and erects something gargantuan and laughable like the Emerson L.A. film school campus you see crowding up Sunset and Bronson.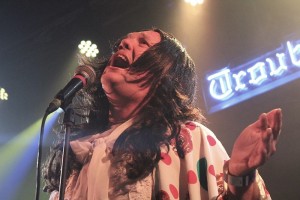 Let's get to it. If you've never heard of Carletta Sue Kay, then do not miss out on catching a show sometime. Fans of that old time, sweaty, Joe Cocker rock n roll who are tired of seeing Lorde straining herself to pull it off (just kidding, Lorde, I love you) need look no further than Carletta Sue Kay, the female alter ego of Randy Walker, accompanied by a dynamic backing garage band.
Shayde Sartin, bassist for the Fresh & Onlys, and fellow veteran in the San Francisco music scene, once commented that Walker is "a perfect marriage of theater and art."
The songs that Walker as Carletta bellows out with mesmerizing range are certainly feminine in their Angelo Badalamenti-esque pain and beauty—I was like, 'damn, melancholy Mama Cass got pipes!' Sipping on a whiskey and ginger ale up in the Loft (VIP lounge upstairs) however, I didn't realize it was a 50 year old man underneath that red lipstick, custom-altered vintage dress, and crooked wig. Not until he ripped it off at the culmination of the last song, anyway. Everyone was at once bamboozled and floored, cheering and breathing life into the previously idle crowd still moseying in through the front doors.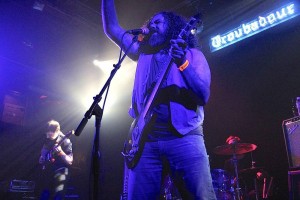 The trouble started, and the tone shifted, when The Birth Defects took the stage. Through about a dozen amps and raw, deafening power, they lit us all on fire and blew down the walls of the Troubadour, effectively shaking the sleepy residents of WeHo's Norma Triangle out of their plush mattress beds. The kids in the audience were cattle-prodded into a swirl of sweat, knocking into each other and crowd surfing a sea of long hair and banging heads.
What I love about this band, other than moshing to them, is the spectrum of personality—Steven Heet with his understated I'm-just-a-dude-on-drums vibe, Petey Dammit's Buddy Holly thrash antics with Velcro shoes on, Jonathan Safley's slick aura of A Boy Named Sue keeping steady on bass, and lead singer Jason Finazzo, who puts a biker-punk spin on the whole trip. It isn't until he lays into the guitar and starts with his metal-punk infused howl into the mic that you realize he's not just some roadie doing sound check. Together, they formed a four-fingered fist and you could feel the power. Every molecule in the room shook.
West coast rock bands have become one big feedback loop, amplifying its influence with each collaboration. "First Eight Mistakes" was picked up on Waaves frontman Nathan Williams' label Ghost Ramp, and was recorded in about 3 hours with its producer Ty Segall—who's basically become the Gertrude Stein of California rock—The Renaissance Kid—Wonder Boy King of a fuzzed out coast—building bridges, melding communities, and tending to the cultivation of a lo-fi rock revival in the face of music industry collapse. How 'Ty Segall' isn't as household as 'Jack White' by now only speaks to the current isotropic era of the 'exploded library,' as Thurston Moore puts it.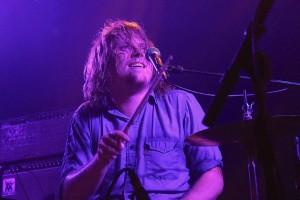 But enough about Ty already. Fuzz itself is deserving of way more scrutiny (and they're so garage, they don't even have a Facebook page). It was the perfect punctuation for the night, and had the Troubadour busting at the seams by the time they were at the height of their set, which, by the way, put us all back on the dark side of the moon.
The power three-piece composed of Segall (madcat drums & vocals), Chad Ubovich (bass wailer & vocals), and soft-spoken, ultimate shredder Charles Moothart (guitar & vocals), whose riffs play a vital role in crafting the band's early Sabbath-ian oscillations of quiet feedback hiss, groovy low-end solos, and monstrous waves of sound that crash and crescendo well beyond the edge of any universe. It's clear the band dedicates itself to psyched out, reverie-improv tangents over any traditional, 3-minute pop structure.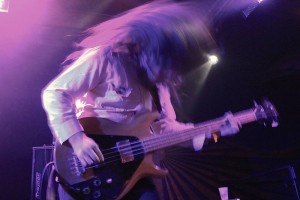 "Led Zepplin has a new album coming out," Ty told us from the drum kit, tongue-in-cheek. "You heard it here first." Then they capped it all off with a cover of "Hit It And Quit It" by Funkadelic after he kept repeating "Free your mind, and your ass will follow" over and over again.
Above all, though, it was fun. It was pure fucking fun.
And while Jason Finazzo may look like one of those gnarly dudes who were in the Waco, Texas biker gang shootout, he's actually a big, badass teddy bear. Very approachable, very humble. I ran into a friend of mine who also happens to be friends with Finazzo's squeeze, and we all ended up taking tequila shots at the end of the night, as fans with their ears still ringing poured out into the streets. Those with cash bought up trippy event posters (good for black light) and new vinyl. Finazzo was there all smiles, shaking hands, and talking to fans.
It's easy to forget, but Hollywood's a small town. And good music is taking over
Stream all 8 tracks of 'First 8 Mistakes' here. Available for purchase on iTunes.

Words: Brent Smith
Photos: Alyson Camus