HEALTH at The Echo: First L.A. Show in 3 Years Delivers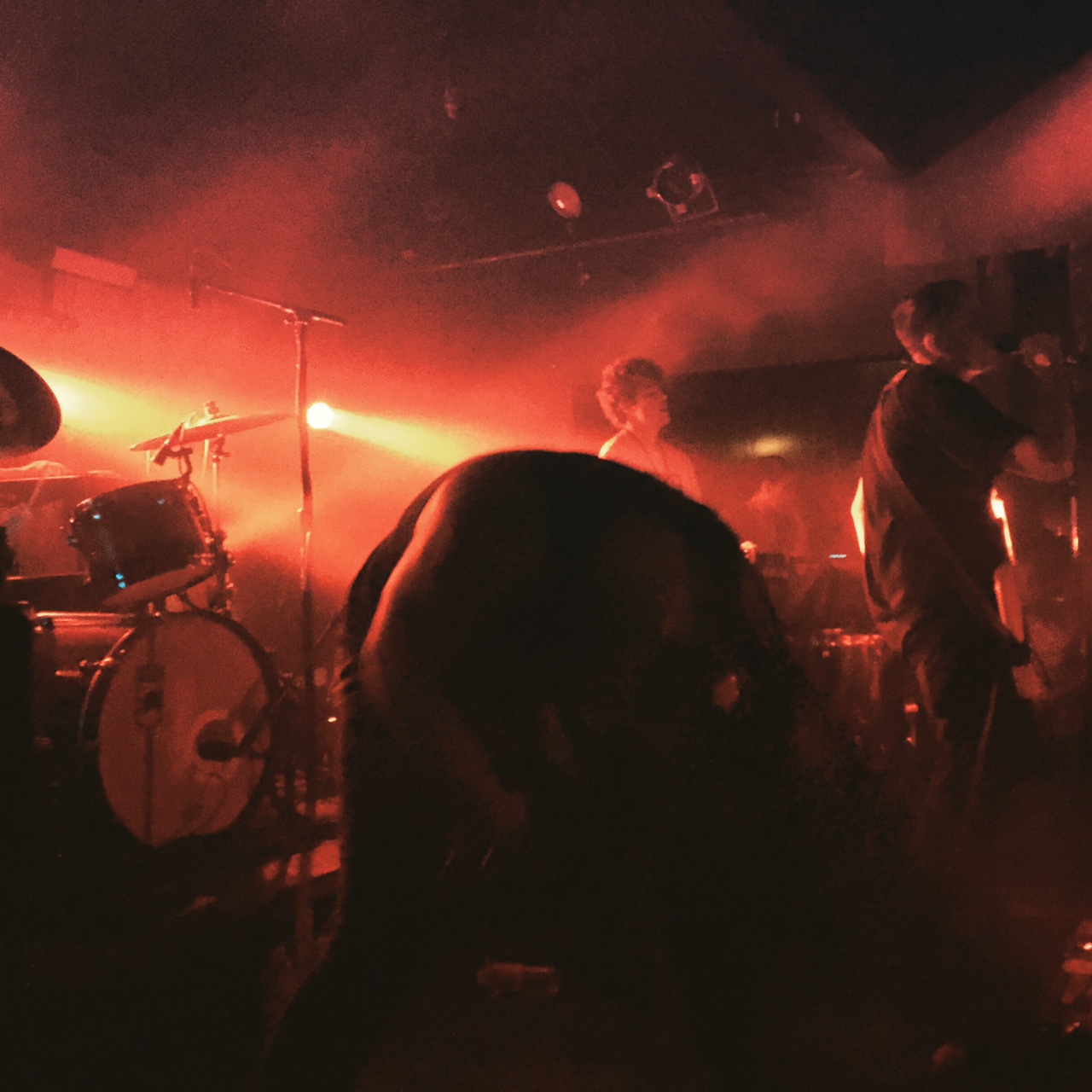 By Danny Baraz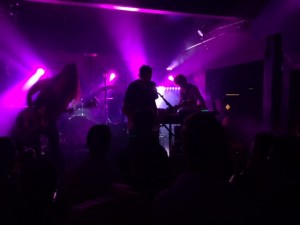 HEALTH is the most original sounding bands in music today. Dissonant chords fed through filters and stomp box effects. Galloping tribal rhythms so succinct and steady that you could set a watch to them. Reverberated falsetto vocals that create a layer of tenderness through the violent rhythms. Piercing sound designs that wash over the listener in a rebirth of the senses. The dichotomy of sound that Los Angeles band HEALTH creates is extraordinary. It all amounts to a New Wave, Gothic, Punk stew of noise and melancholy melody that we have been deprived of for far too long. On Wednesday, July 22nd, the HEALTH hiatus in Los Angeles ended at The Echo with the first of three sold out shows, carefully crafted to promote their new album Death Magic.
There has been a steady build up since April of this year to tease new songs from the new album. The video for the song "New Coke" was premiered on YouTube in April and has racked up over 180k views in the few months that it's been live. Not bad for an indie band. Between the imagery of Alice Glass and Pictureplane partying in the first minute to extreme slow motion video of Jupiter and Jake projectile vomiting into the sink of a filthy public bathroom, the fact that John Famiglietti's cell phone number displays prominently towards the end of the video, urging you to call "If you need to talk" is just one of a million brilliant and unique ideas that HEALTH has come up with over the years to promote their music.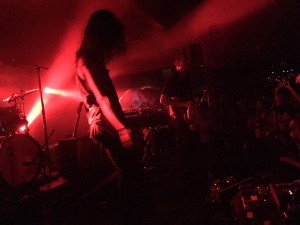 So here it was- After years of opening for but what I would insist are co-headlining gigs with Crystal Castles, HEALTH are embarking on the next leg of their journey of which THEY are the focal point. After all, it was HEALTH which pushed me over the edge in deciding to drive down to San Diego 4 years ago to see Crystal Castles at FLUXX Nightclub; still one of my top 10 favorite shows I've ever attended and my second time seeing CC and HEALTH on the same bill. One might argue that the demise of Crystal Castles helped set the table for HEALTH to reach beyond the heights that Crystal Castles ever ascended to- and from what I've heard from this new album, that breakthrough is eminent. With a ton of European gigs this year, less than a handful of gigs in the States since 2012 and 0 in L.A. since FYF Fest 2012, HEALTH were about to play L.A. for the first time in 3 years.
After the run through of opening acts on Wednesday night, which was made up of an arsenal of cutting edge, beat producers, it was time for HEALTH to play their set. The lights went down and a moody synthscape of sound (which sounded like the outro of the song, New Coke) ushered the band onto the stage.
I was completely stoked on how the set list unraveled. The front end was loaded with songs off Get Color and their self titled debut, peppering in some songs off the new album, as well as loading up the back end with newer tracks. The band was spot on. John Famiglietti's signature head banging hair whip was in full effect from the first moments. While it might appear that Famiglietti has really made a career of holding one note on his bass guitar, his daisy chain of effect pedals and processors bends and distorts that note into an analog cacophony of sound. It appears frontman and guitarist, Jake Duzsik has ditched the baseball cap in favor of that clean cut, close shaved, well parted greaser cut that is the staple of any self respecting lead singer in indie music today- but that is of little importance. What's important is his signature metallic (not metal) guitar sound and vocals that are sounding more and more like Neil Tennant of the Pet Shop Boys with each new album. The songs off Death Magic show a considerable and consistent effort to be more sing songy and surprisingly, that didn't bother me at all. While the sound does have a different vibe than the mostly rhythmic and chaotic body of work produced by the band to date, that familiar brooding and goth vibe has really translated into a sound similar to goth/new wave/no wave acts like Soft Cell with a touch of Echo and the Bunnymen- but without the sappiness.

Each member of the band is vital to it's sound. If one day, one of the members decided to part ways, I don't know how this band would continue. Each sound and blip and pad in every song ever produced by the band is a unique tone that was carefully crafted, probably through hours of tweaking on variations and different settings on every knob and dial. So until the "HEALTH preset" goes live in Ableton, these guys are stuck together if they ever want to perform their music live. There has never been a band utility man quite like Jupiter Keyes, if you can call his vital contribution to the songs a "utility". In the past, Jupiter might switch from his console to banging on his floor tom but the new songs certainly keep Jupiter moving from console to floor tom to guitar to crucial backing vocals- and on top of that, his afro has reached a state of perfection. While the band could conceivably continue without, BJ Miller, it certainly wouldn't be easy to find a drummer who's not only as good but one that puts the perfect touch on the songs.
I can easily see HEALTH purists denouncing some of the songs that I heard off the new album on Wednesday night. I'm actually glad I heard them live first because I have a feeling that I could've been one of them. While certain songs off the new album lack some of the violent punch and uniqueness that is the common thread in the HEALTH catalog, they certainly have expanded on what I like about the melody that has been present in every HEALTH song since day 1.
When HEALTH left the stage to be coaxed back for an encore, I judged them a bit for that. But when they returned and selected the instrumental, "Girl Attorney" from their first, self titled release as the lone song in the encore, they put themselves back up a notch and back into the anti pop category that I covet so much. It should be interesting to watch HEALTH attempt to cross over and still retain the dark and theatrical presence which is the antithesis of most pop cross overs. A band like HEALTH has the ability to gain a wide range of fans but still remain dark, mysterious and innovative and I look forward to watching them attempt to achieve this difficult task.