Ariel Pink and Black Lips Bend Minds at The Teragram Ballroom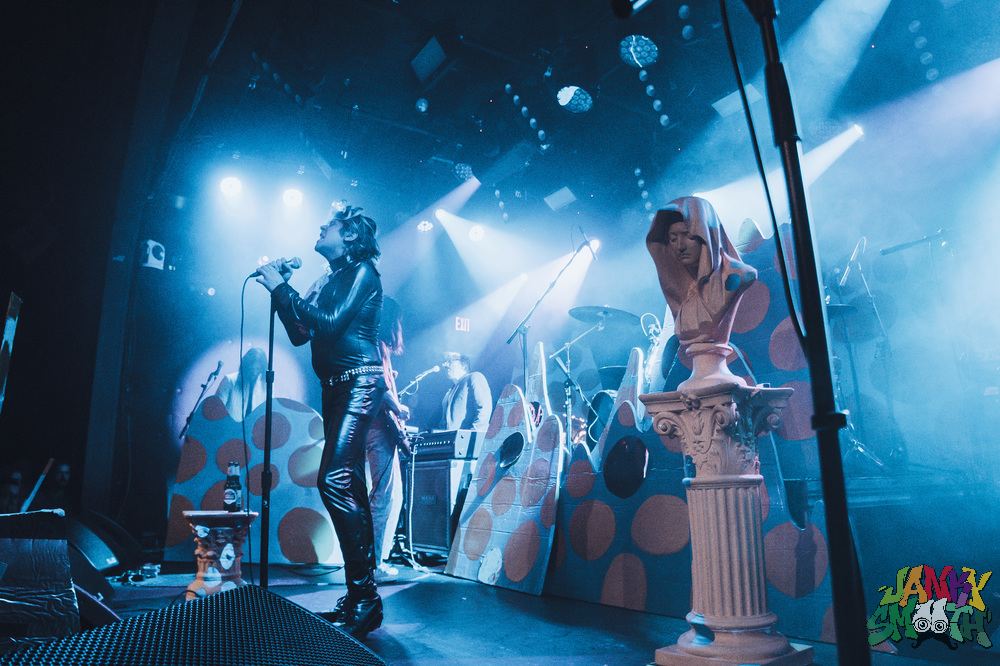 When Ariel Pink and the Black Lips announced their co-headlining tour a few months back, I thought to myself, is there a better fit for two groups with heavy rock and roll eccentricities to be sharing a bill? Are there another two acts out there that can match each other in the perceived excesses of the rock and roll lifestyle? I couldn't think of another Los Angeles venue I would rather see them than The Teragram Ballroom. The last few times I have seen either of these acts has been at big festivals so the warmth and perfection of sound and acoustics of the Teragram was a nice change.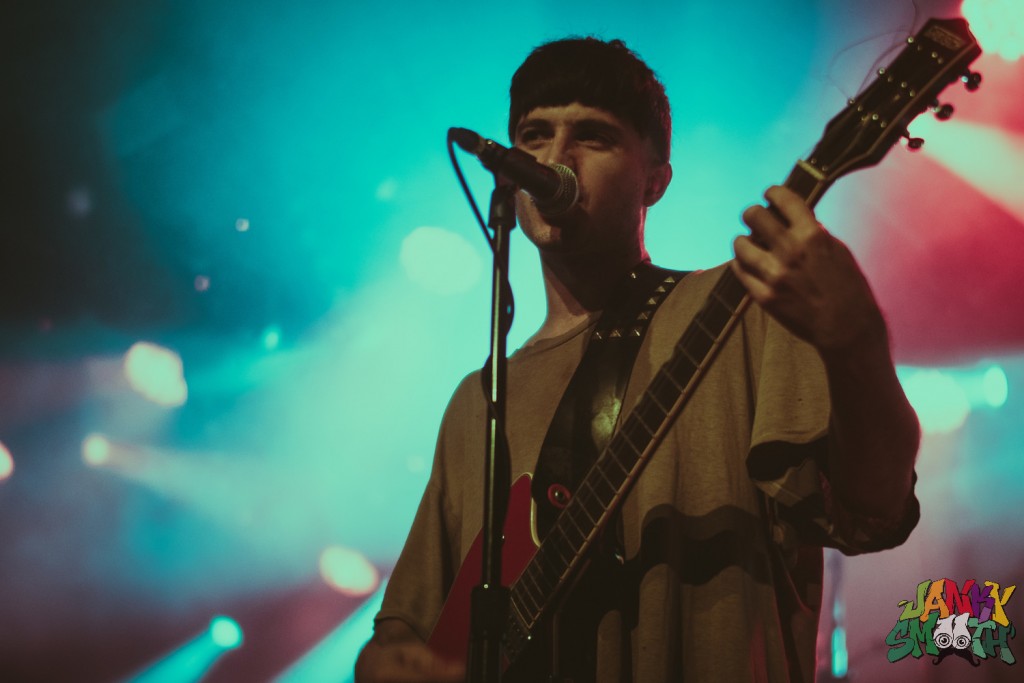 The sound of the two bands couldn't be more different. The Black Lips with their sleazy garage rock vibes are the screeching, string bending beatniks who are both the paupers and princes of the punk/garage rock resurgence. Ariel Pink, our modern day Syd Barret. He rolls his third eye at your very existence as he puts romance and taboo into a contemporary context, accompanied by swirling organs and fuzzed out psychedelic guitars that have to pass through the very well populated pedal board that act as tonal gate keepers.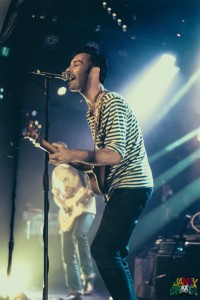 The Black Lips took the stage like magnificently talented and glamorous squatters. With stains on their shirt and stars in their eyes, they played one of the best shows I've seen them play. While The Black Lips have been able to own every festival stage I've seen them on, there is still nothing like witnessing their prowess in a more intimate environment. There is an unconventional sexiness about their presence. Zumi would float on and off stage with her saxophone and her outfit made of sheer and nylon everything. The highlight of their set was O Katrina! The lead in of the bassline and the building of feedback and distortion to the eventual explosion of sound was perfectly executed. Even as Cole uncontrollably vomited all over the Teragram Ballroom stage, mid song, not a note or a beat were missed. It was also the song that sparked the first real movement in the audience who remained kinetic through the remainder of their time on stage. The pinnacle of their set, which is almost always punctuated by "Bad Kids" as the final number left me with a minor case of blue balls because it was played at about half the tempo. Pro Tip: FASTER not slower.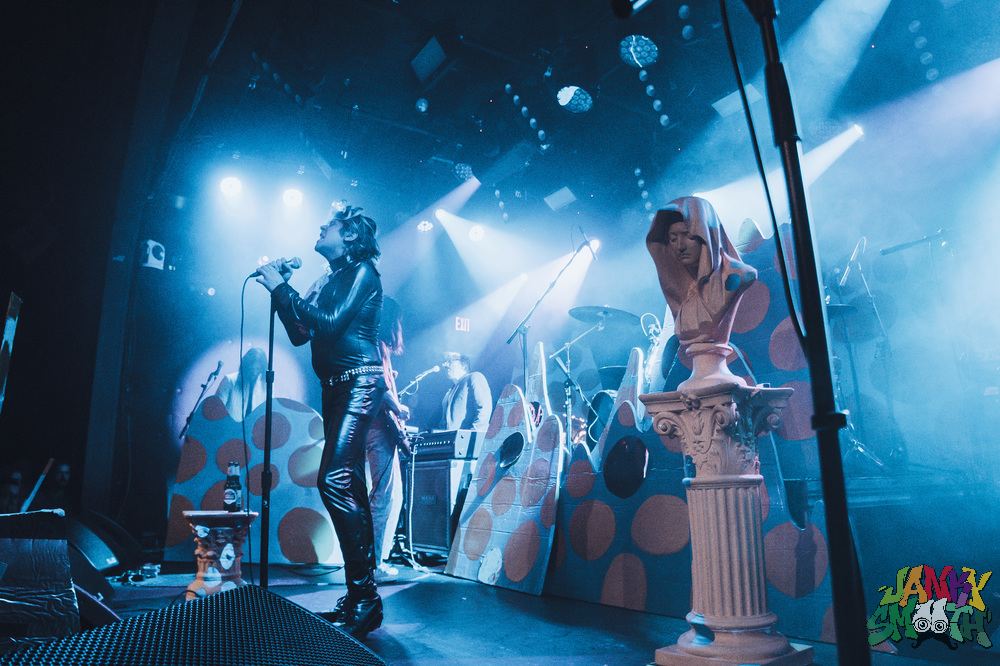 As Ariel Pink's cardboard/wooden stage props of polka dots sculptures and mushrooms were dragged and set up on stage, I headed back to the dressing rooms to say hi to friends. I passed by Cole and Zumi who were locked in an embrace. The scene just made me love The Black Lips more. There was a "changing of the guard" taking place in the house as some Black Lips fans cleared out and Ariel Pink fans took their place. Both The Black Lips and Ariel Pink are headliners but I don't think either of them could have sold out the Teragram on their own. While there is much crossover between fans of both bands, each have their own legion.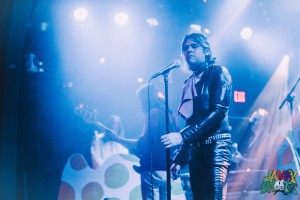 Ariel Pink is the ultimate student of emerging, pop counter culture in America. With songs from his latest album, Pom Pom written by the late Kim Fowley from his hospital bed, Don Bolles on drums during live shows, it appears that Pink is supremely in tune with being a popular figure head in more underground movements. His songwriting reminds me of a well worded drug psychosis. All those journals those of us who have experimented with altered states of mind kept but would never see the light of day have been bravely published and recorded as songs by Ariel Pink. It almost seems impossible that they translate as well live as they do in the studio but they certainly do. Every tone was perfect on Monday night. The setlist was heavy with songs off of Pom Pom, which is fine since it is my favorite work by Ariel Pink but it also included favorites such as Round and Round and Menopause Man. The highlight of the set for me was White Freckles. Such a strange and wonderfully arranged song. The guitar tones sounded exactly as I wanted them to with the perfect reverb and delay on top of a moderate amount of fuzz in a world where moderation and fuzz are hardly ever in the same sentence.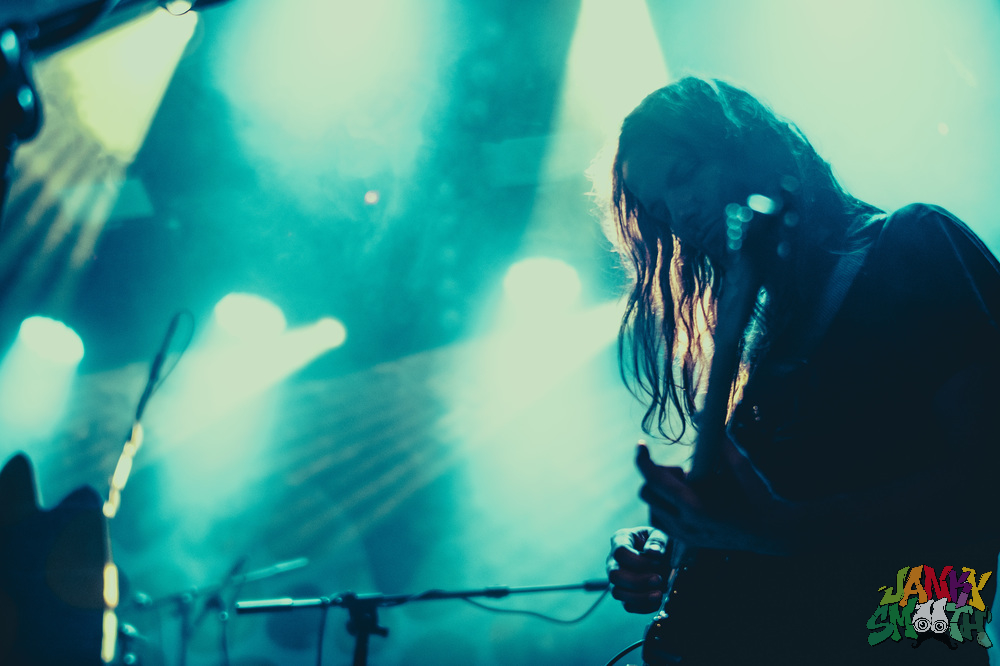 Being invited into the weird, musical world of the Black Lips and Ariel Pink concurrently is a challenge to the senses and ones own equilibrium. The remainder of the double headlining tour between these two bands stretches until the tail end of October. The show at the Observatory tonight includes some last minute additions to the lineup including Kim and the Created, Melted, Cosmonauts, Audacity and the Aquadolls and I am seriously debating making that drive tonight because, Wow. And that is all I have to say about that.
Words: Danny Baraz
Photos: Johnny Ramos