My 1st Show at The Echo With Old Pals & New: Surfbort & Feels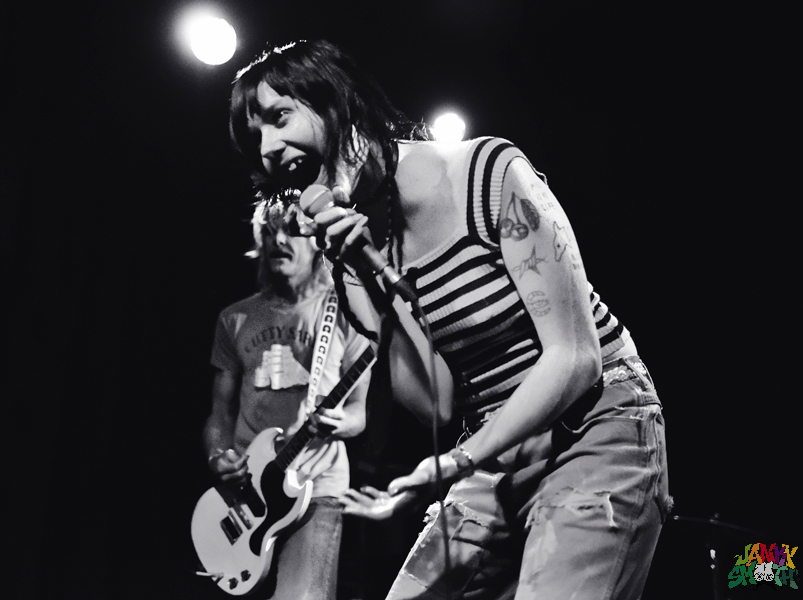 As a photographer who primarily lives and works in the midwest, covering a show at The Echo was a bit of a check-off from my unofficial venue bucket list. Living in Ohio, you're oftentimes passed over on tours (shocking, right?) So, upon finding out that not only would I be able to see my friends in Surfbort, but that I'd finally be able catch Feels all in one place, it made covering this show a highlight of my recent trip to Los Angeles. The difference in vibe in the lineup might be part of the reason that every other band that played, including headliners, The Molochs fell a little flat for me. Sorry guys.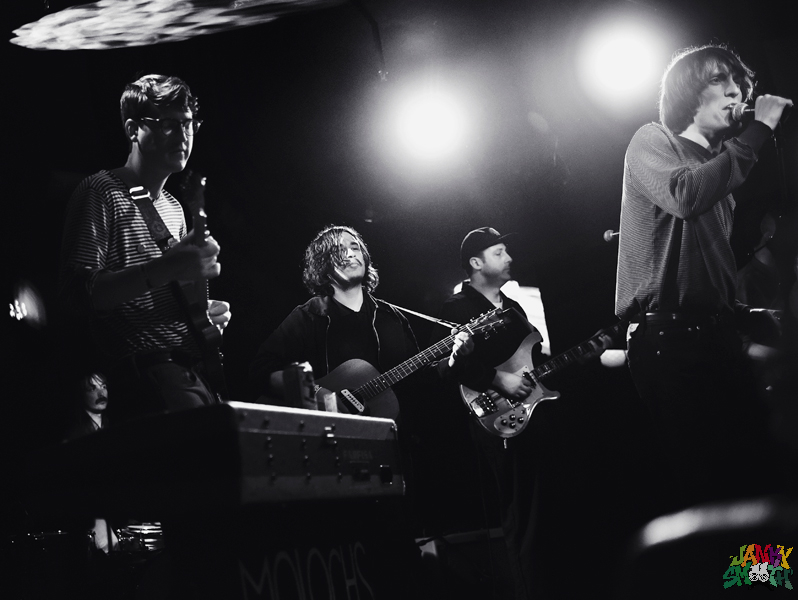 Surfbort: Innocent Punkers or Deranged Occultists?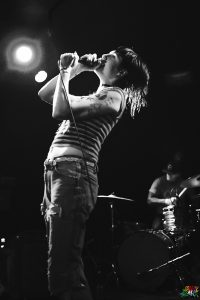 Brooklyn based four-piece Surfbort kicked off the night and the first show of their west coast tour. Despite being jet-lagged, singer Dani Miller's energy was contagious as she interacted with both the crowd and her bandmates. Erratic dance moves and a giant smiley face mixed with her yelling and at times, laughing vocals, had me wondering if she was an innocent little punk just havin' a little fun or a long lost member of the Manson family. The jury is still out.
Next up was Franky Flowers, an LA band that I was unfamiliar with until this evening. I grabbed a drink and a Redbull and watched a majority of their set from the side of the stage. It was a bit anti climactic to go from the aggressive and interactive vibes of Surfbort, to the intrapersonal experience Franky Flowers tried to create for their audience by using blue, moody light and twangy fuzz toned melodies.
Catching a Feeling for Feels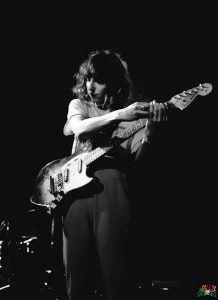 Through following my LA-based photographer friends on Instagram and of course, Janky Smooth, I already knew Feels would put on a visual goldmine to document, but I didn't anticipate the intense headbang-able hair envy that came along with it- and…you know, the ability to shred like these gals and Michael do. Even if they played behind a curtain, the amplification alone could've easily gotten the crowd moving, but their lively performance and the fun interactions they had with each other amplified the energy in the room exponentially.
As The Molochs hit the stage that evening, the Echo transformed itself into a chill dance party à la The Spy Who Shagged Me. The band's name references Moloch, a Canaanite deity who is associated with none other than child sacrifice. Thinking of this while watching a room full of bodies sway and smile to the black metal indie-folk/garage rock filling our ears– complete with a tambourine swinging frontman– made me laugh a bit. I wouldn't necessarily compare them to Black Lips, but I also don't think it'd be a bad idea if they decided to tour together… and made sure to come through Cincinnati if they do.

Words and Photos: Jesse Fox