Learning New Words Like Zorched w/ Wild Wing & Surfbort is Lit AF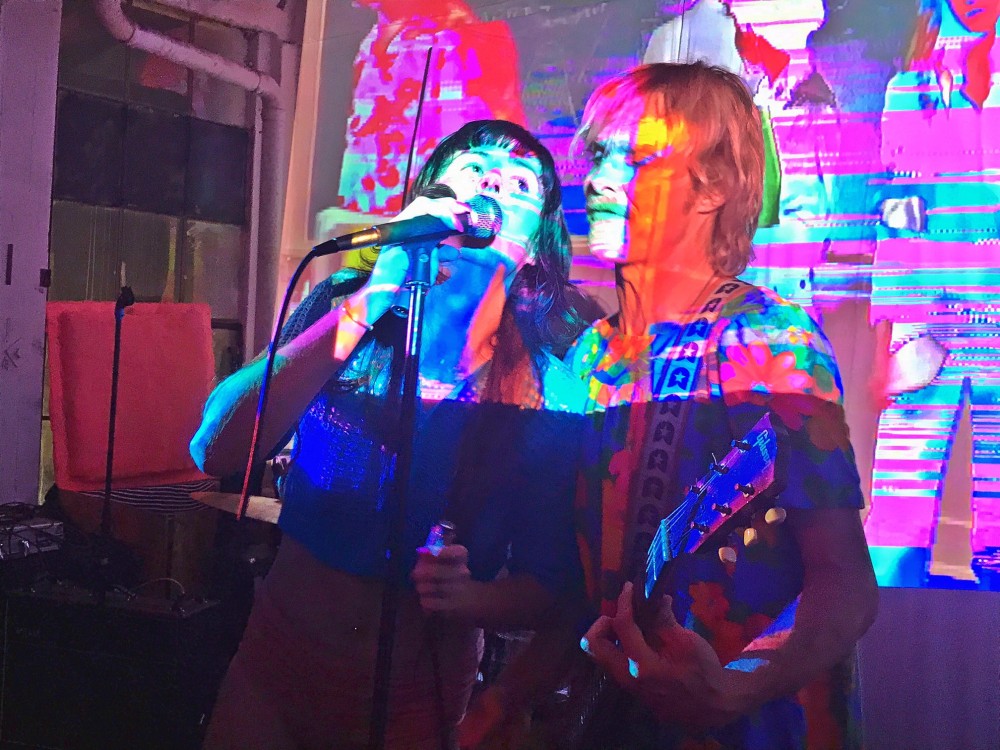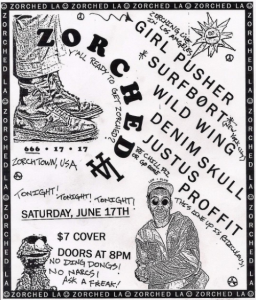 I know I'm getting old when I see posters with words I don't know. I saw a poster for Zorched LA from LowNSlow DIY and I was like, do I "get Zorched" or do I just start calling things Zorched the way I do with lit? I also didn't know where it was so I started thinking how not L.A. I'd become.
I parked and ate at Yoshinoya because I like that stringy meat they sell and noticed some teens in the current alt punk fashion of short pants and so ironic it's not ironic tees. I followed them into a dreary looking building and this is what I saw and/or heard…
I legit heard a kid say "I hope no one sees that I'm wearing a USC shirt" then he pulled out the $20 bill his parents gave him to go to the show.
Denim Skull – Kinda sounded like if Animal from the Muppets fronted Pissed Jeans. It reminds me of when I'm angry and I want to start a band to yell about things but I don't flesh out the lyrics, so now all my friends are involved and I can't back out of screaming about whatever I was mad at that week.
Justus Proffit – Was the hay in the needle stack in the sketchy building over looking the strip joint. Really gentle sounds that complimented the following band. It's unfortunate that the description "easy listening music" has a negative connotation to it otherwise I'd use it to describe them but in a good way.
Some girl left her phone on the floor after talking about some bullshit I don't remember because I was proficiently smacked by then and I was like, "I could totally steal this girls phone and sell it" but didn't because I'm trying to be better.
Wild Wing – Why hasn't anyone called them nu cow-punk yet? Another great act on a stacked line up. I feel like Wild Wing don't ever make sense on paper but they always deliver. They have something undeniable that I could see at shows consistently and never get bored of.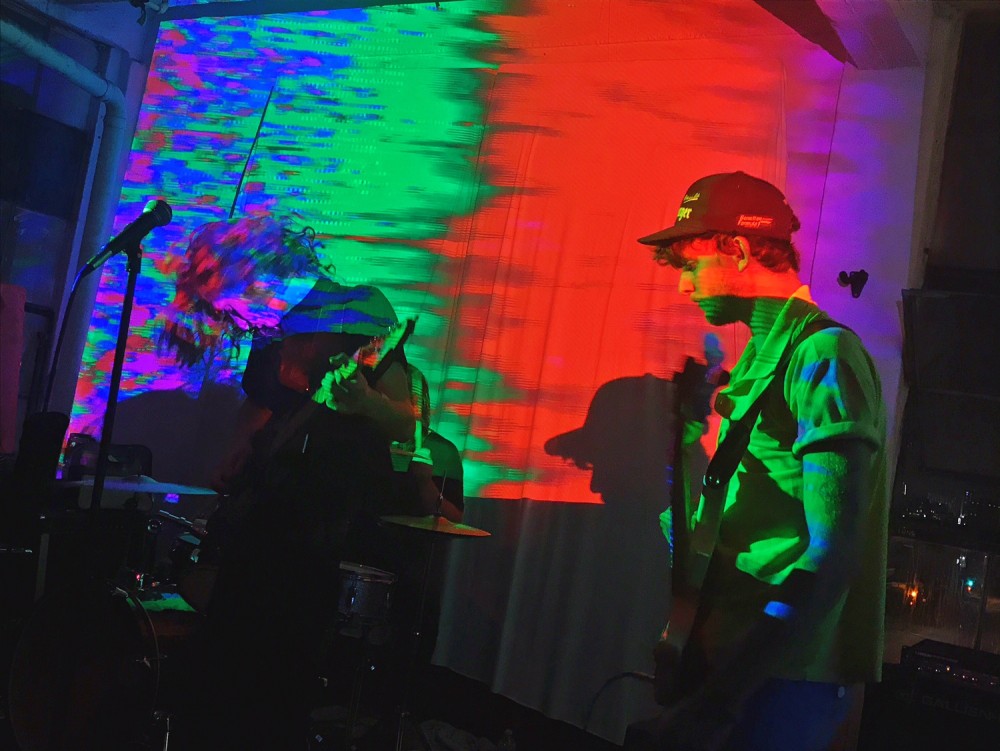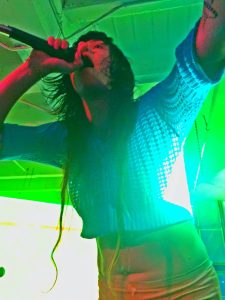 Surfbørt – When a band is so damn good they fly in to play just one show, jet flyin' limousine ridin' . It might be that because they're based out of NYC that I get so hyped on seeing them every chance I get but it's more that they're so fucking solid every time. Alex on that Ron Asheton vibe, Dani sounding like a movie villain every time she laughs, and the Rick Flair of the group stylin' and profilin' Sean on drums, best dressed drummer hands down.
Girl Pusher – Kinda problematic name aside, Girl Pusher is like the bride of Chucky started a band with the circus clown make up and drummer who hits like his kit owes him money. Girl Pusher closed out the night for Zorched LA / LowNSlow DIY.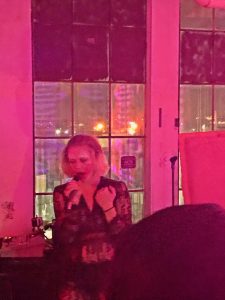 A word about the venue and hosts. Really great spot- shout out to Luna Visuals for the video that I slightly blocked trying to get a shot of the bands. Contrary to some of the shows around L.A. and Orange County, this was a great crowd with people who actually wanted to see the bands and not just hang out with their phones. Sound was as good as any more conventional venue. The staff was on point and it feels like everyone cared about the space from the door girl to the guy selling water. Fingers crossed no one falls out of a window.
Sometimes, low key events sacrifice comfort to achieve that vibe but somehow, LowNSlow DIY were able to achieve both.
Words & Photos: Jonathan Reyes