Becky Brings French Vanilla, The Vivids & More to Acerogami in Pomona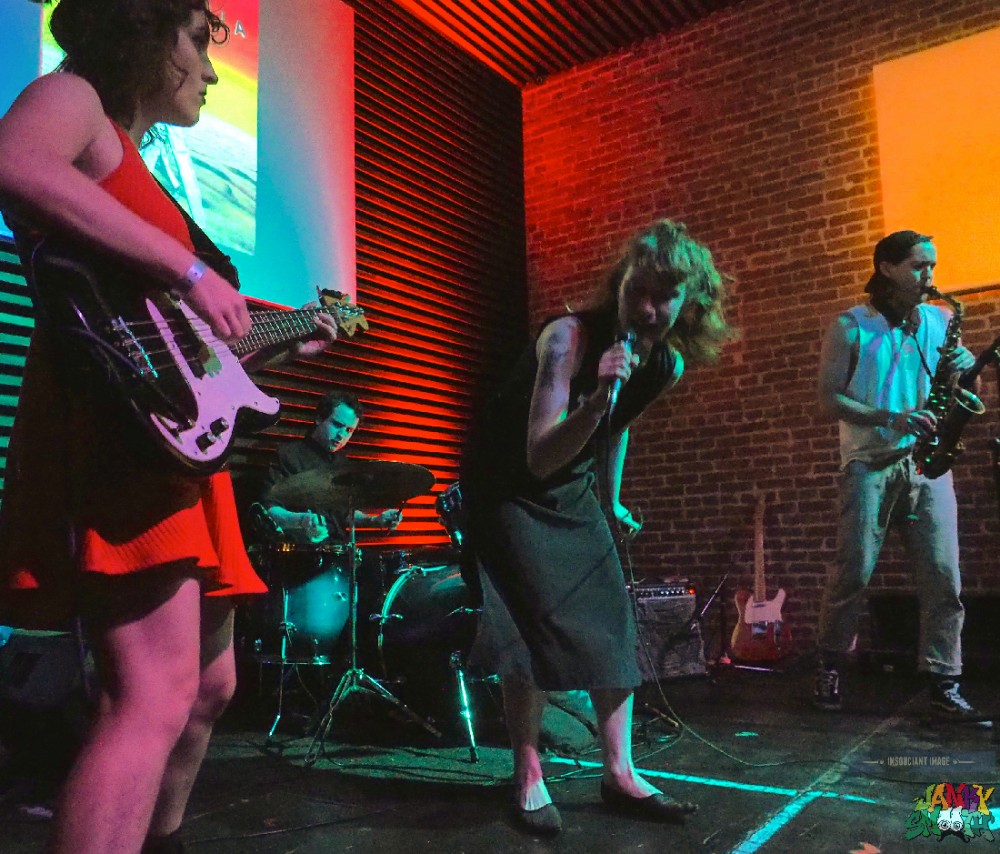 A Friday night coupled with a stacked show at Acerogami in Pomona is always a good thing. The vibe is always chill; comfy couches and a super clean lounge area are usually a turn off for me, especially at a "punk" show. But somehow, Acerogami pulled it off without so much as a raised eyebrow. Could have something to do with the line-up for the evening- Hawaiian T-shirt, Sister Mantos, The Vivids and French Vanilla, a highly anticipated show by the many lovers of the LA post punk scene.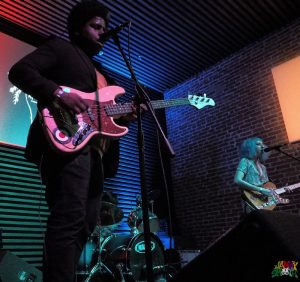 First up on the four band bill was Hawaiian T-shirt, a recent post punk addition to the local band mix. New to my ears in the past few weeks, I instantly liked them and have been failing at catching them live at one of the many shows they've been playing. This was my lucky night. The trio of Ana (vox & guitar), Jeremiah (vox & bass) and Tara (drums) fire off songs that parallel Gang of Four, Pixies and others while keeping their own unique sound. Just enough rawness to keep it tangy with angry lyrics to keep you intrigued on what's coming out next. They have an EP up on Bandcamp (linked to their name above), check it out if you wanna get happy!
Sister Mantos has a loyal following that like to boogie down- with seven musicians on stage that sling out wild Punk/Cumbia, it made total sense. Their Latin sound and flair added a great layer to the night and really heated the place up. It was a super fun and entertaining performance by the band AND the audience.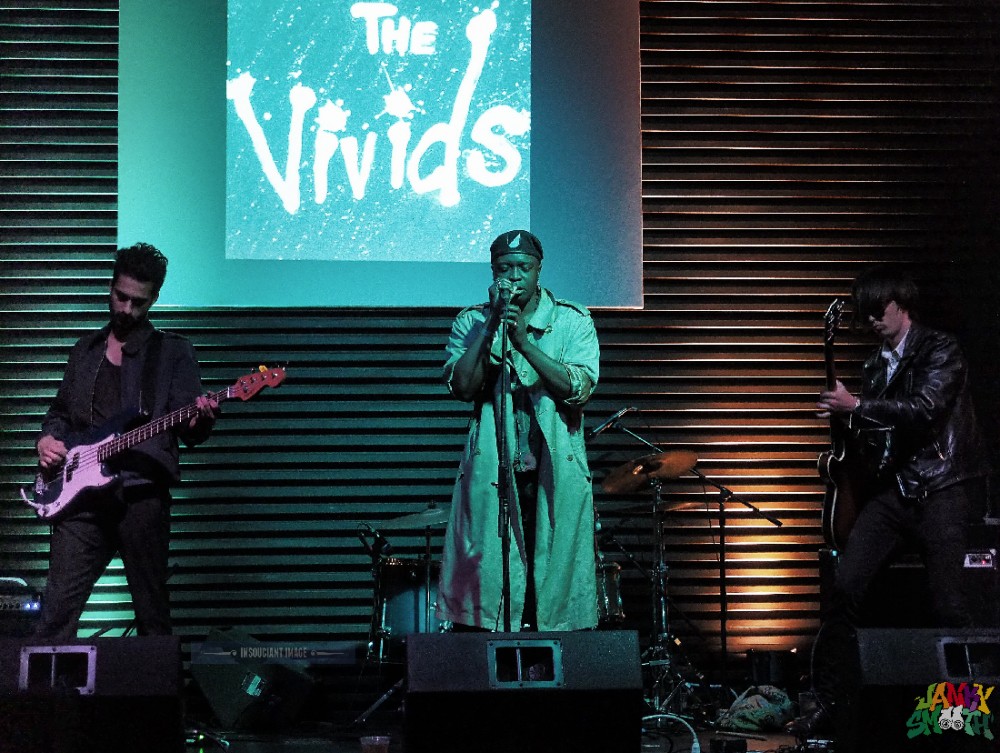 New to me this night were The Vivids– a classic four piece that are solid from front to back. Clean, crisp and emotive vocals by Sim Jackson really stood out while killer drums and lively strings kept it all in check. Fast & aggressive songs with a calming disposition, I wasn't surprised to discover that they had been doing this music thing for a while. What did take me a bit aback is that they are only just now getting ready to release their first album. Can't wait to get to know their songs a whole lot better.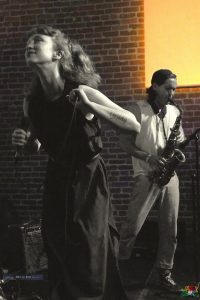 If you've been to any shows within the past year and haven't seen French Vanilla, that is very damning evidence that you don't get out much. If the sax and the thick basslines don't get you hopping, Sally's Nina Hagen-esque vocals will pull you in and make you realize there is something special going on here. I just found out that Janky Smooth listed French Vanilla as a band to watch in both 2016 and 2017 and also played Janky Fest, the blog's 2 year anniversary back in November- so I guess the word is out… at least for people that read this blog.
Experiencing them live after listening on repeat to their recently released, self titled debut album was something special. "ART PUNK SAX DISCO" is how they describe themselves in the good ol' IG bio. Add socially and politically charged lyrics in the mix and you kinda get an idea of what they are about. They made me feel like I could just as easily have been watching them on a tiny bar stage in Greenwich Village in the 70's. You can find their album on Bandcamp. Get it and groove.
It was a wildly successful night for the bands and the audience, as well. Many shout outs were given to the venue and Becky(?) who put it all together. To me there was no one band that stood out above the rest; everyone performed exceptionally. Hearing the sounds that the new[er] bands are producing continues to give me hope for the future and the tightened screws of established bands roots me in the fertile no-wave post punk soil.
Words and Photos: Justin Scholz