White Girl Makin' It Rain At Beach Goth 5- Janky Smooth Sessions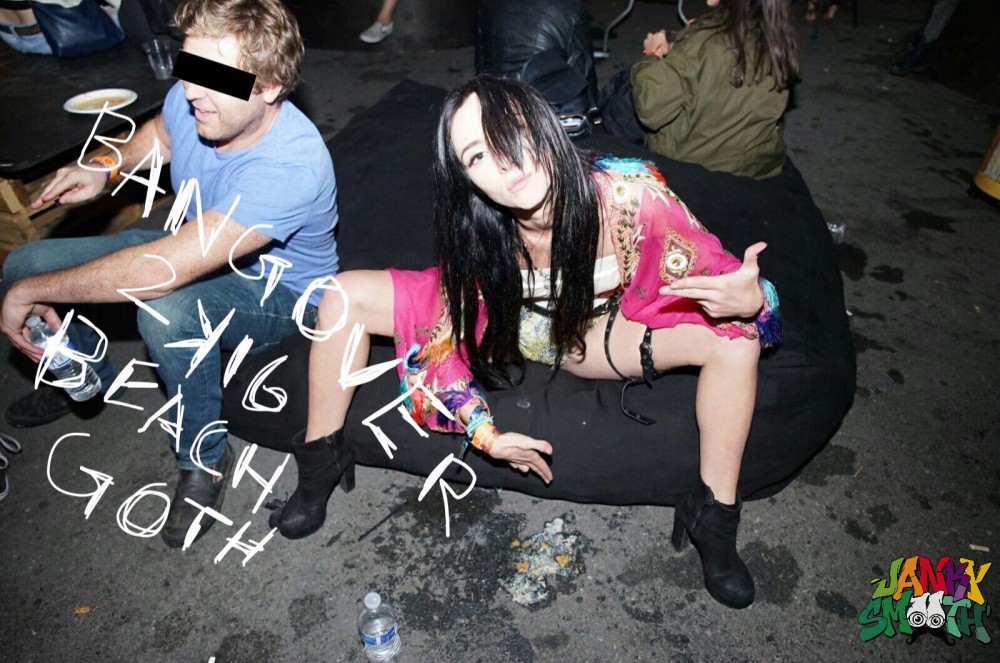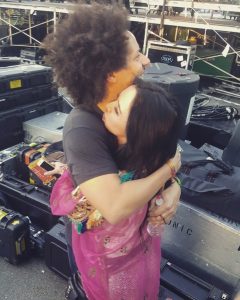 Beach Goth/bēCH gäTH/Noun
It begins with a question. A question as old as 2002… "what do you mean cash only?".
It grows through a lie… "Oh no, it's cool, I'm supposed to be back here".
It ends with a realization. That realization is that I have no memory of Beach Goth V whatsoever, but I'll be damned if I didn't try to give the most accurate account possible.
After 4 or 5 bullshit story attempts to finagle an Artist wristband, I finally secured one out of pity from a friend. Within the hour and after an appropriate amount of substance abuse, I was lost in space next to a trash can in the Artist Lounge with no pants on, a pink kimono, and shoes far too tall to be practical. I locked eyes with Eric Andre (who was hosting Beach Goth), to my surprise, he came straight up to me and told me he saw me at the liquor store. I asked him if he needed anything from Ikea, and somehow that segued into how fart jokes were "never NOT funny". This would set the tone for the rest of day one. Later, the Violent Femmes serenaded me sweetly as Eric embraced me in casual passing, whispering seductively into my ear "I just farted". Hilarity ensued once more, but the mirth was tragically interrupted by a bloody finger-gun ambush shootout in the parking lot behind the stage. I won.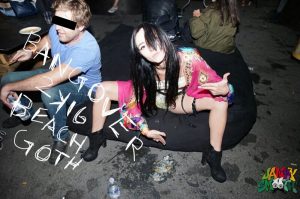 I have no recollection of the bands I interviewed. I remember the rain on my face. I remember the fans screaming into my ear "get off the stage bitch, you're fucked up!". I remember my temporary paralysis acting up again (it's a very serious ailment I deal with on a monthly party basis). I remember being painted like one of Jack's French girls. Wait, no… I remember being painted by a French guy. It got everywhere. I remember The Faint rescuing my iPhone for me as I scurried into a portapotty. I remember a band from Mexico that made me feel uncomfortable. I remember fighting my way into the photo pit for The Growlers and using reverse psychology on everyone in my way, telling them that THEY were fucked up, not me. But most of all, I remember driving home, hungover to hell with no voice, no pants (still) and no regrets. See you next year Beach Goth.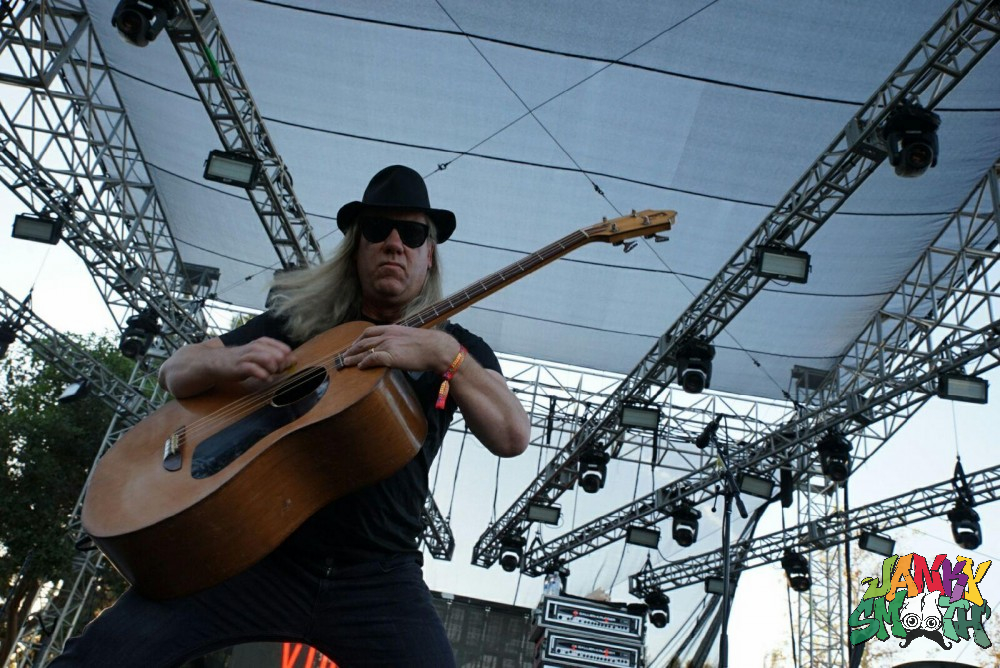 Words: Lauren McKnight
Video: Josh Allen
Video Edit: Pedro Torres