Outlaws of Goth: VR SEX "Human Traffic Jam" Record Release at Echoplex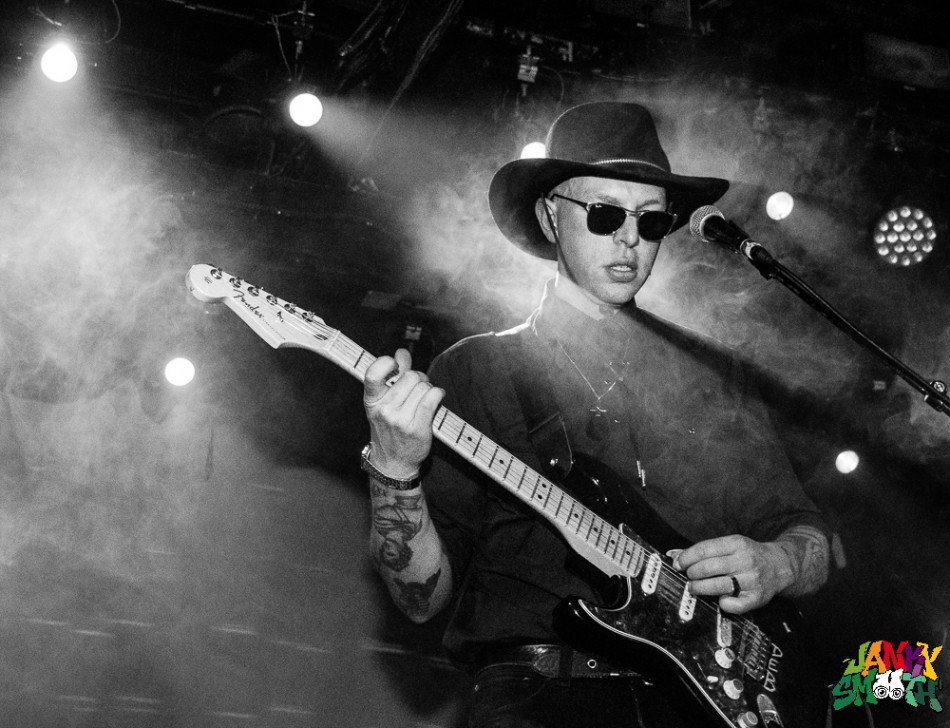 The common misconception of goths is that they're sad, poetic, and wear black. And though the second two descriptors might be dead on, there's nothing sad about a band of outlaws, ransacking stages and breaking the post punk mold with undisputed attitude and badass style. Great things come in threes and VR SEX sure are great. Riding black horses, these three gents carry the Dais records flag for yet another incredible record, "Human Traffic Jam", the release of which we celebrated at the Echoplex with a performance no one in attendance is ever going to forget. This was the last show I saw at Echoplex before the venue was sold to Live Nation, so one could make the case that where these ghostriders go, death follows.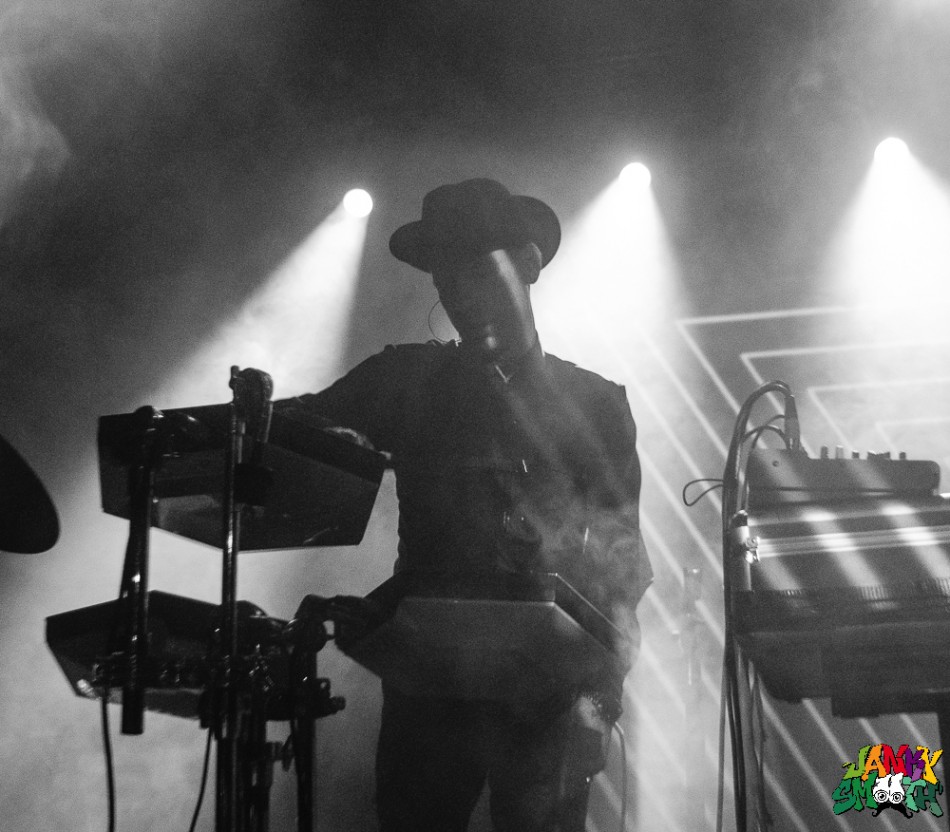 Opening the show was fellow Dais record-mate and one-woman noise conjurer, Pod Blotz who created digitized thunder that shook the Echoplex and made every heart in the audience beat faster and more anxiously. The mind wanders strange places as Pod Blotz displaces the air molecules around you with sonic stabs. Incorporating a long, winding metal sheet to make sounds machines simply can't replicate, Pod Blotz feels like Einstürzende Neubauten melted into one masked, mystery girl.
My two favorite bands on Dais records are Adult. and Body of Light, they just make the most danceable, dark music of any group laying down beats right now. Made of brothers, Alexander and Andrew Jarson, from Tempe, Arizona, I can't think of a sound that fits more perfectly with Los Angeles night-life. The music is faced-paced, dramatic, and can be hard at times then soft and tender at others. The music of Body of Light makes me think of relationships that were lasting and passing and how both are just different sides of the same search for meaning in this nocturnal city. The band played their the biggest hits, like the climactic "Tremble", or sensual "How do I Know", as well as some new music.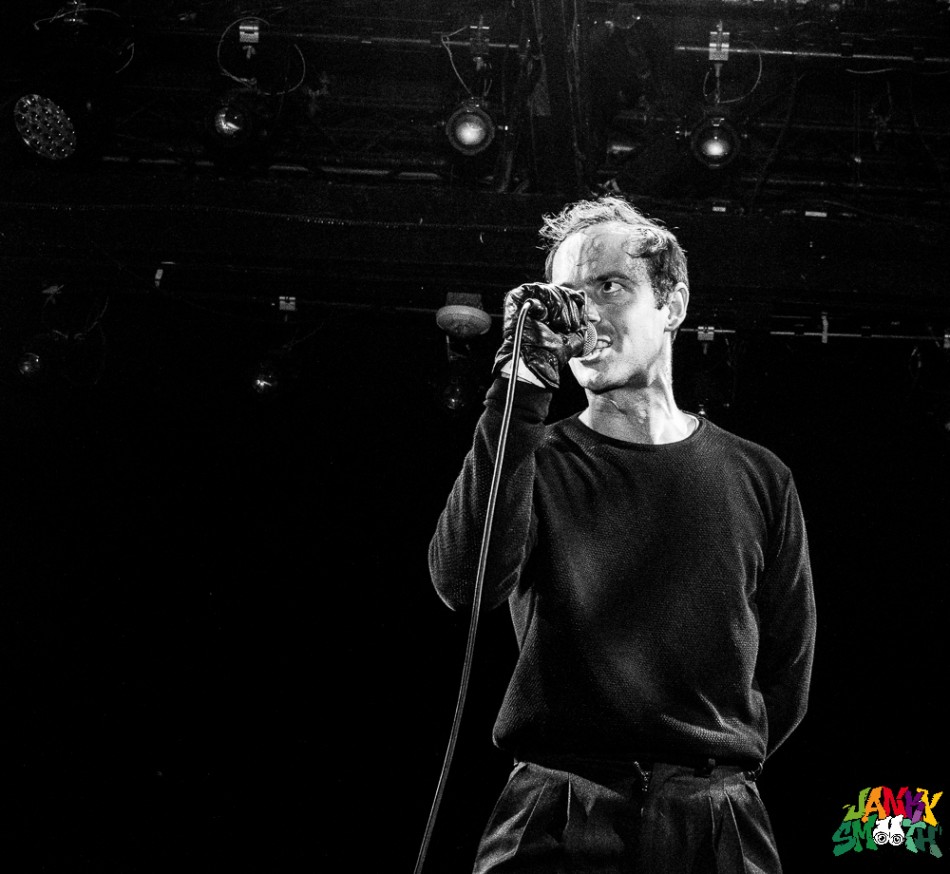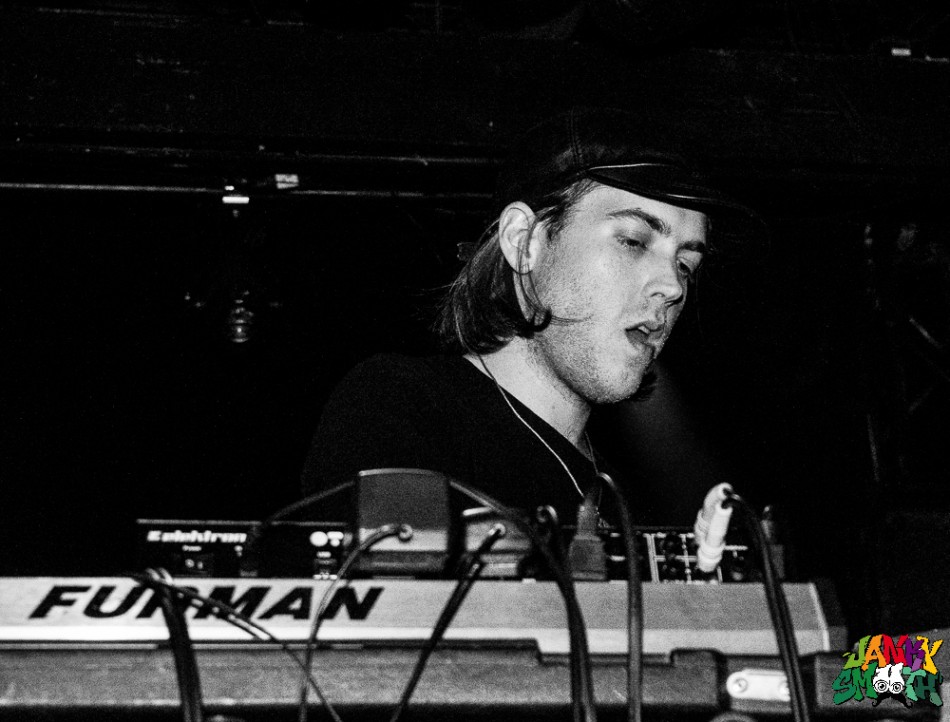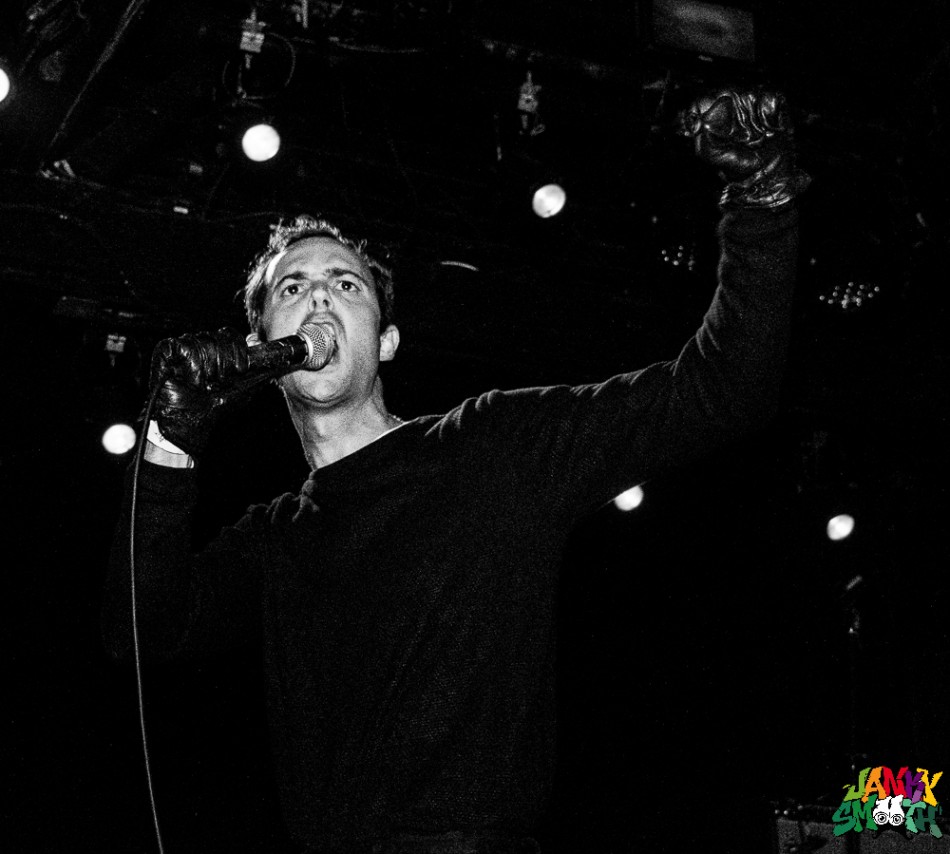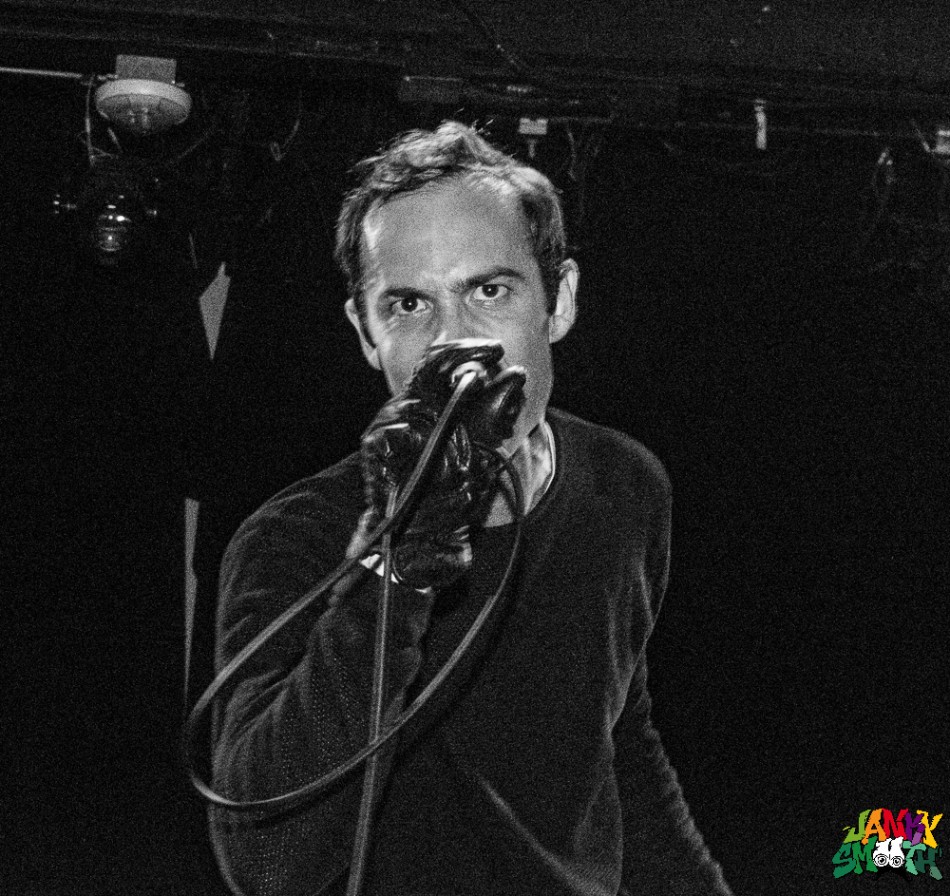 With black and white triangles pulsating against the wall behind them, the three members of VR SEX stepped through the fog, onto the stage with a callous and mysterious solemness smoking from them. VR SEX is made up of Noel Skum (Drab Majesty's Deb Demure/Andrew Clinco) on guitar and vocals, Z. Oro (Aaron Montaigne) on drums and vocals, and Micro Frost (Brian Tarney) on synths and bass. Like Drab Majesty, the hazy guitar tone is felt but this band carries more sensuality and rhythm and is less cerebral and cold than Drab Majesty.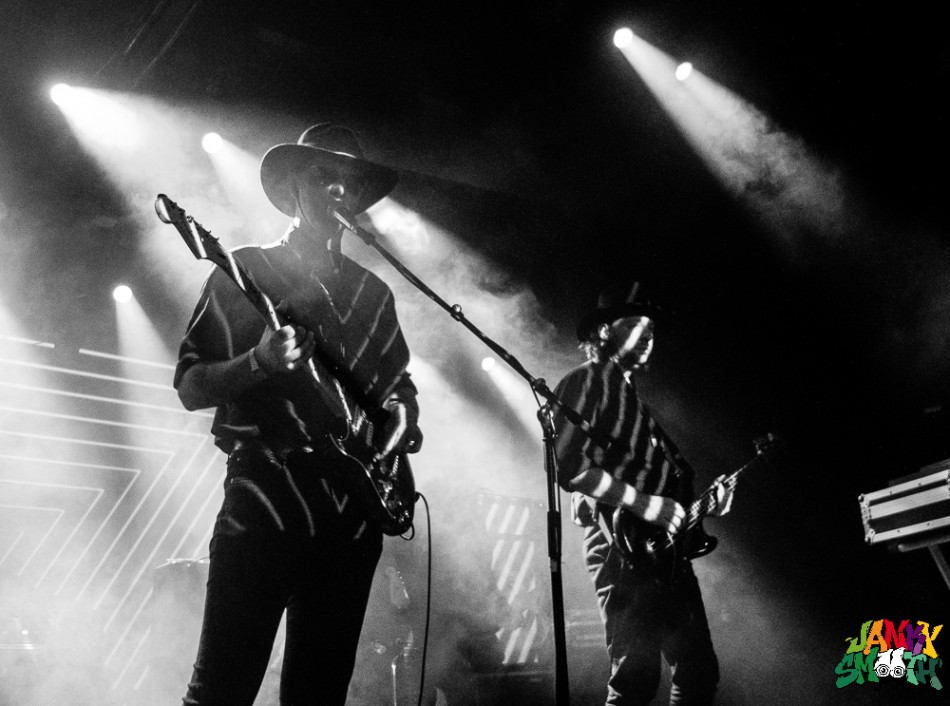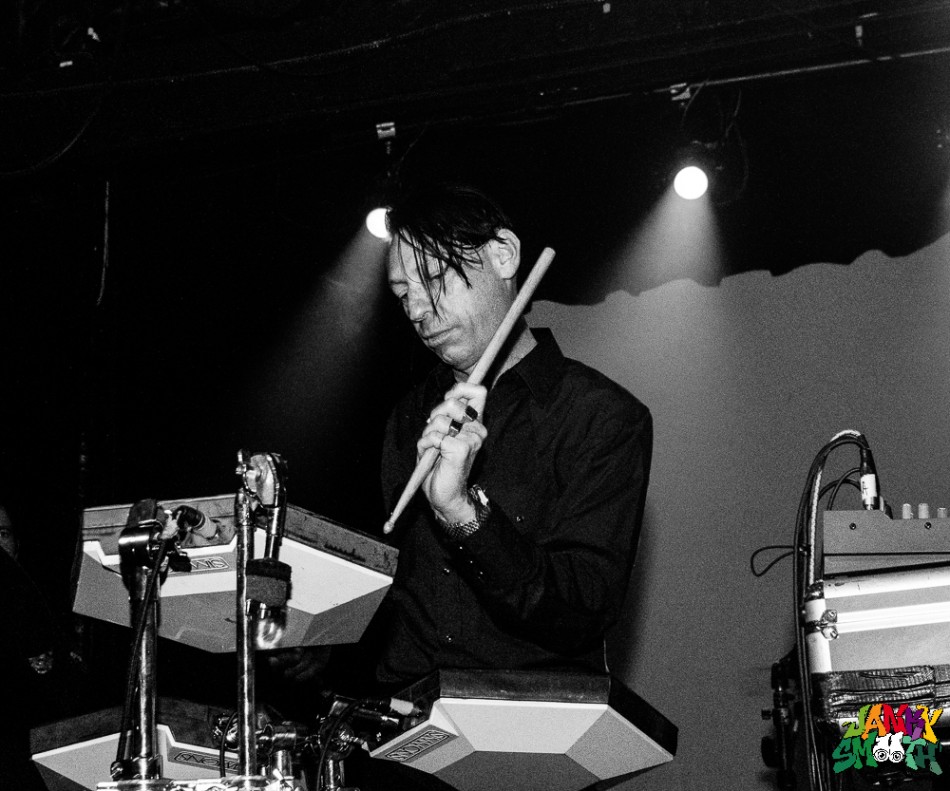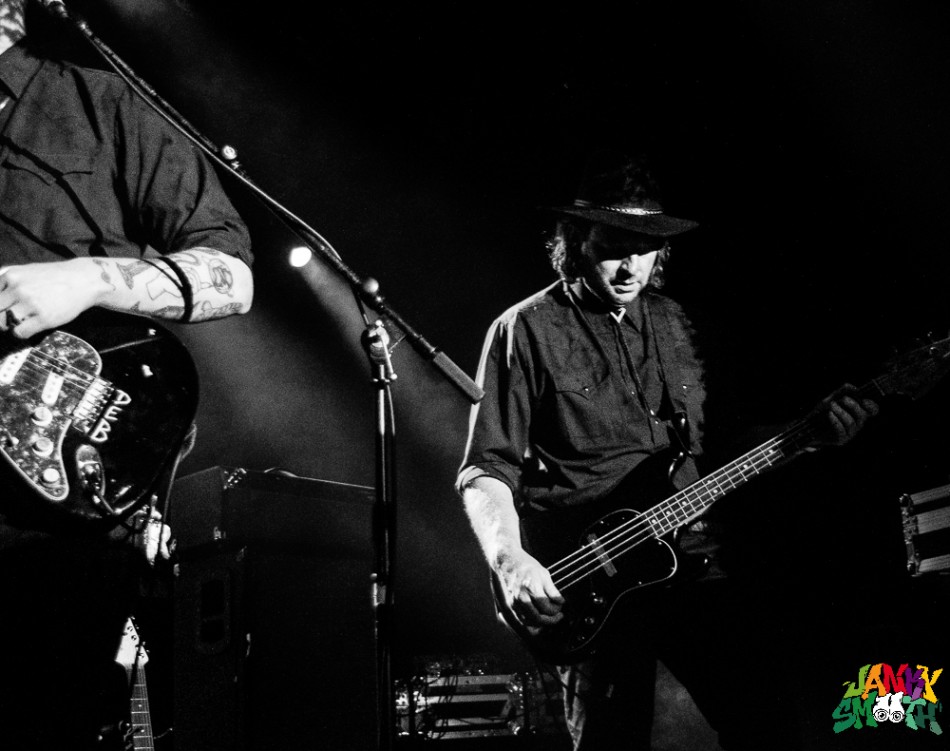 Within moments of the set, drummer and singer Z. Oro lived up to his outlaw persona and was arrested on stage by a mustached police officer that took him off stage in what was such a realistic struggle that I don't feel like a complete idiot for believing the stunt was real. The band stopped as the music and haze kept looping, even the Echoplex's BG seemed to be freaking out. Great acting on every cast member's part. Z. Oro returned to the stage and told us that the police would let them finish their set. For the rest of the show, Z. Oro carried this being his last show before being thrown in the can. This stunt shot VR SEX up the ladder of my favorite bands of the moment. Real or fake, there's something legitimately dangerous about this band.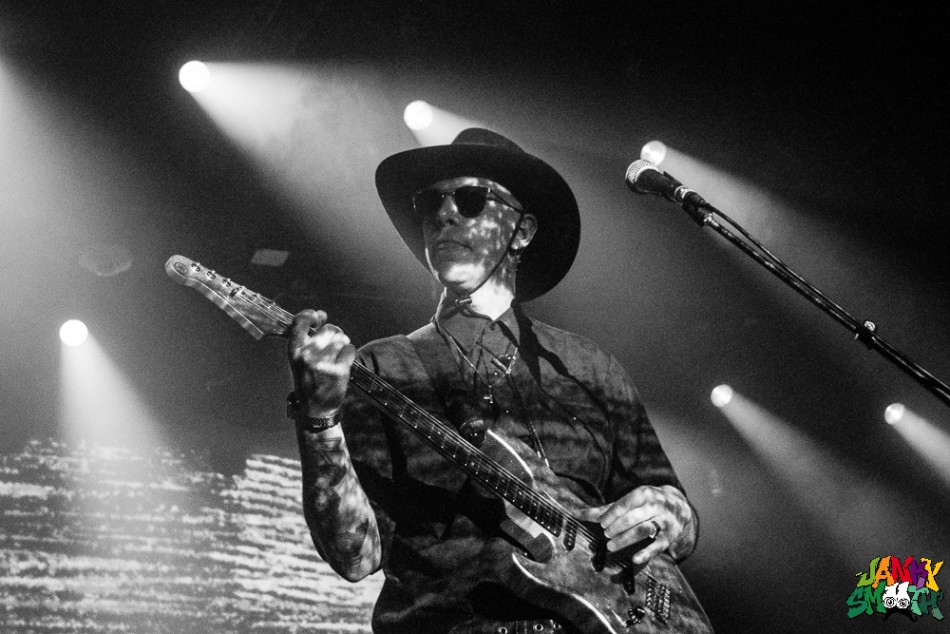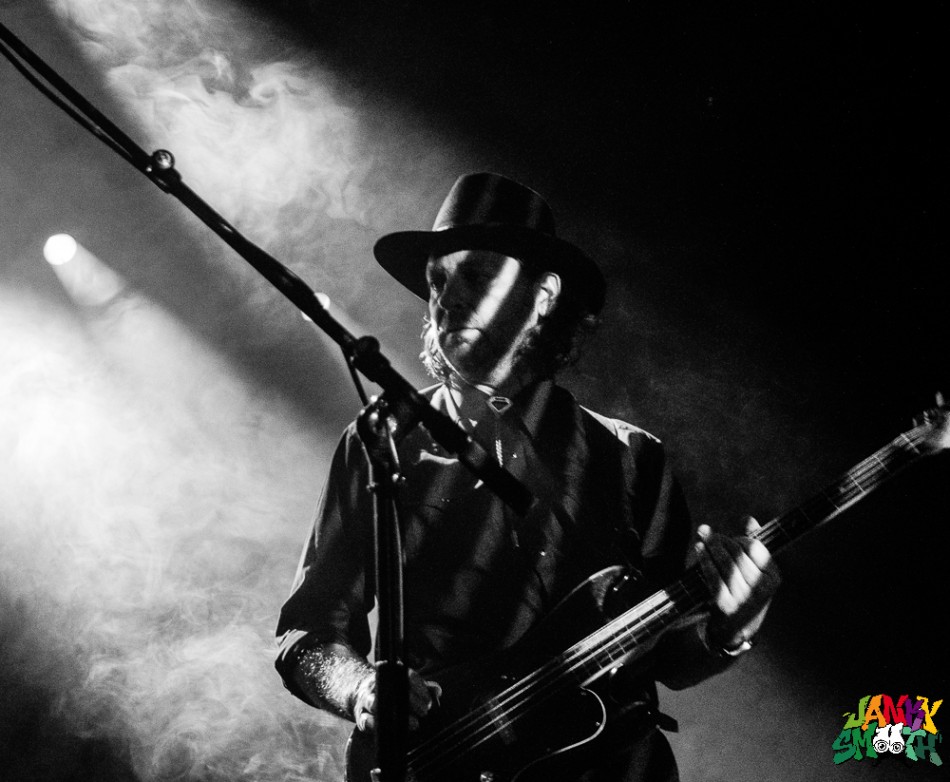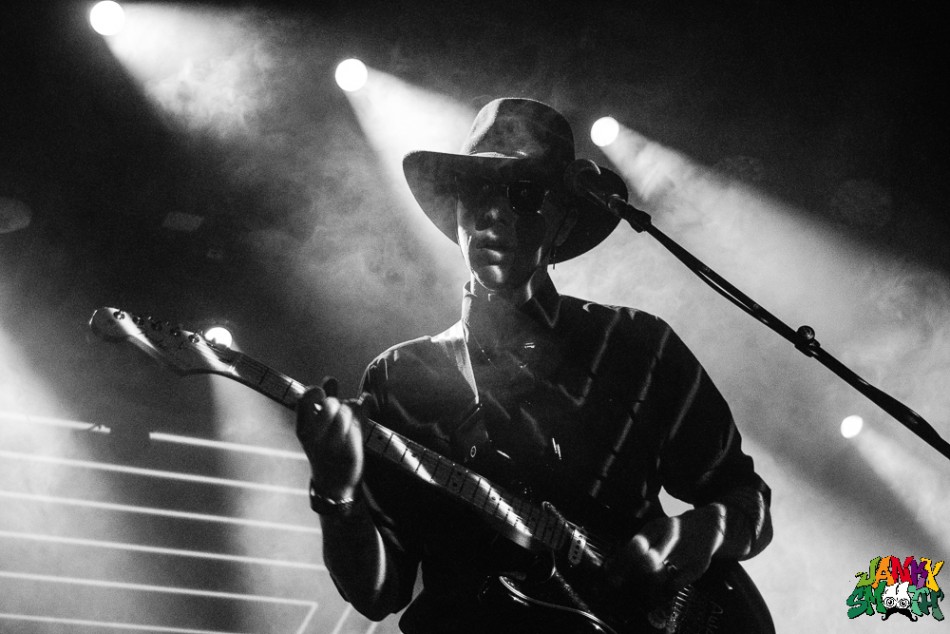 The band's new album "Human Traffic Jam" made for a vibrant and memorable music experience. Following in the tradition of other old west re-appropriating bands like Fields of the Nephilim and Revolting Cocks, the black cowboy hat wearing outlaws of VR SEX might not play country music but believe me, the old west was dark, bleak, and suffered enough that goth music is just as perfect as a sound to bring its history to life.
Words by: Rob Shepyer
Photos by: Lindsay Arth