New Album Review: Damaged Bug- Cold Hot Plumbs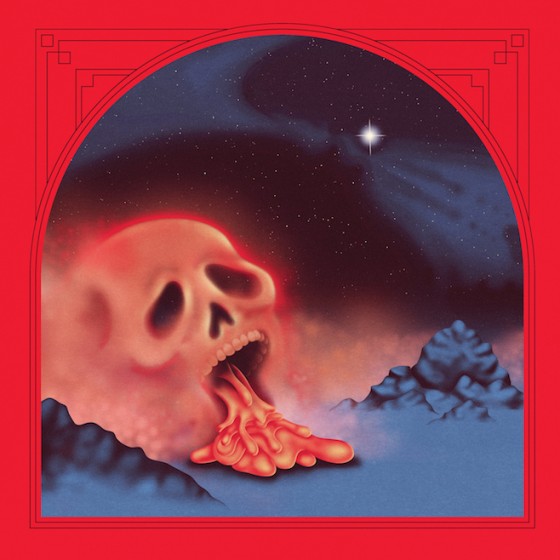 Of course you can expect the typical, justified hype around the release of Thee Oh Sees' 9th full length studio album, "Mutilator Defeated at Last" on Dwyer's, Castle Face Records. It is the kind of work we've come not only to love but EXPECT from the mind of John Dwyer. Thee Oh Sees continue to be one of the most exciting and high energy acts in independent music but what about that Damaged Bug album that dropped this week?
What the hell is Damaged Bug, you ask? Damaged Bug is an experiment in musical isolationism. It is a collaboration of ones own individuality and an intimate, private party amongst ones own multiple personalities.  Damaged Bug explores time and space in a broken down space ship. John Dwyer seems to be cruising the nebula in search of new elements of sound and song structure and what he finds is both unique AND accessible.
Cold Hot Plumbs is Damaged Bug's second full-length release. It is a rescue dog that is adopted just moments before being euthanized. Dwyer's use of both analog and digital sound design, sequenced programming and of course, melodic storytelling gives fans a new and dynamic spin on Lord Dwyer's songwriting prowess.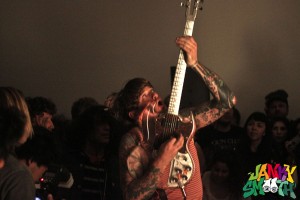 The release of Mutilator Defeated at Last is both satisfying and reassuring. There are very things more gratifying to me as a music fan than the continued artistic achievement of one of my favorite bands. With the release of the Cold Hot Plumbs LP by Damaged Bug, John Dwyer puts himself in a very exclusive category of musicians who can step outside of what made them great, go out on a limb and achieve a greatness with more depth in their willingness to take some risks.
John Dwyer mounts an unfamiliar steed with this analog and digital musical mutt. Tracks like "Transmute", "Der Mond" and "Grape Basement" are a great representation of the goodness to be found on Hot Cold Plumbs. I hope you enjoy it as much as I did.
Overall: 8 out of 10
Quick Look:A cosmic road trip in a broken down spaceship
Sounds Like: Com Truise meets Thee Oh Sees