Chicano Batman Bring a Crumb Home to the Shrine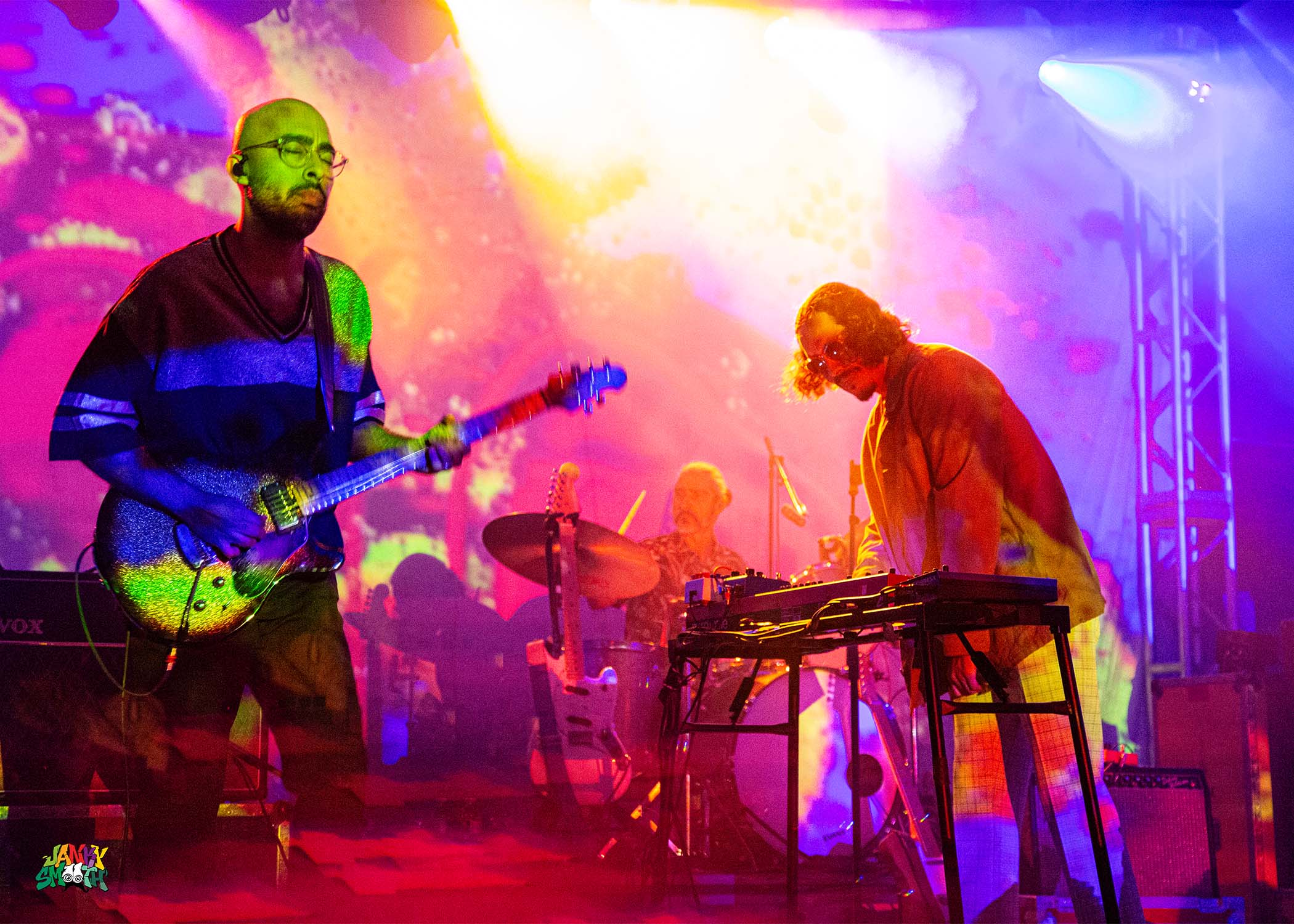 Chicano Batman must've hit such an intense crescendo on their current tour when they reached the Shrine Auditorium in Los Angeles on Wednesday, Nov 10th to play night 1 of 2 sold out dates for their proud, gushing home town crowd. I have to be honest, after opening band Crumb finished their set, I thought I was going to make the word count in this review tilt toward the psych-rock outfit from New York but silly rabbit, Chicano Batman reign supreme in L.A.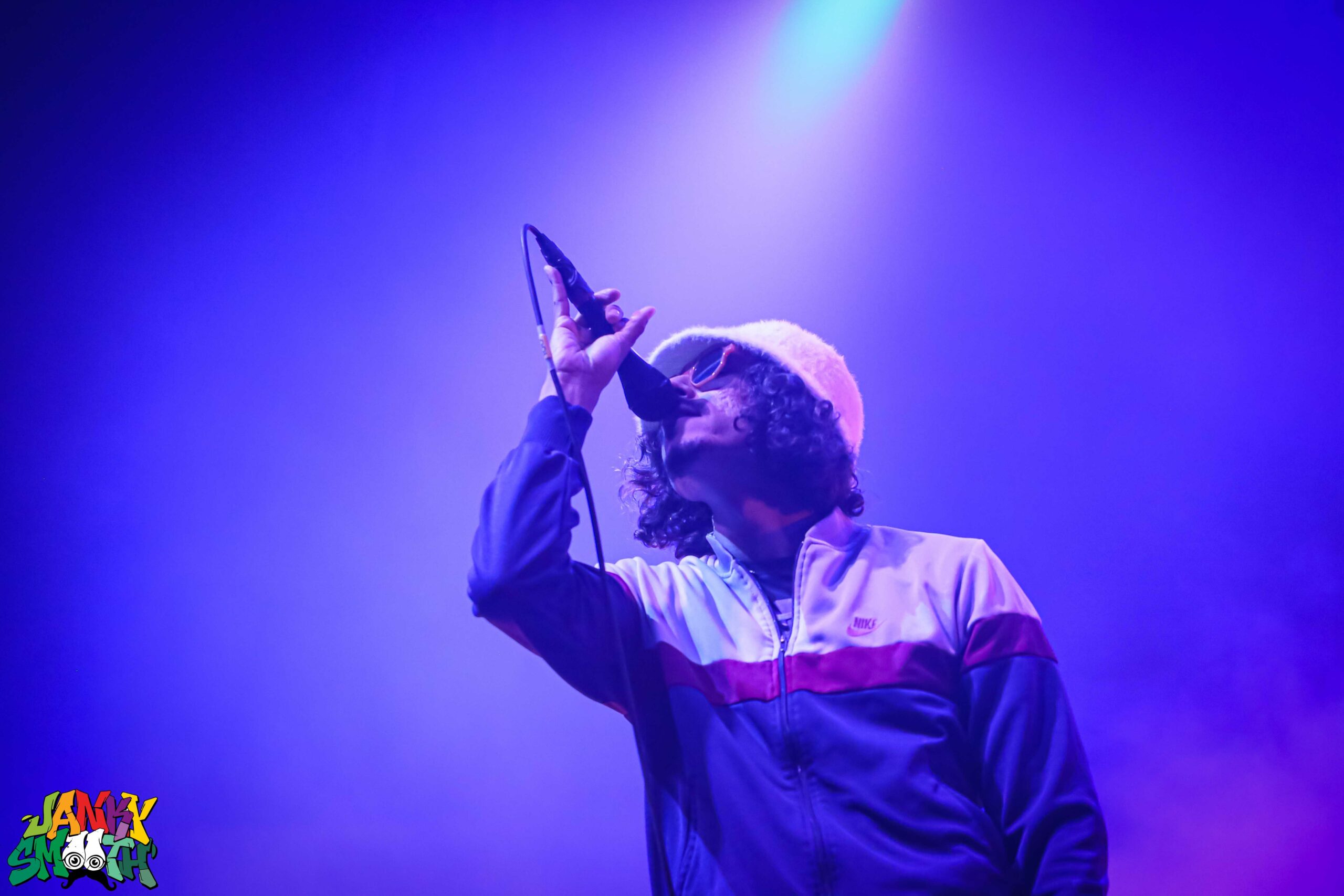 It was a case of one of the best bands in indie music opening for one of the best bands in indie music. A classic gorge fest of immaculate songwriting meets prodigious musicianship and the line to get through security was still around the block by the time Los Retros took the stage. I wasn't there to see it for myself but I heard Mauri Tapia of Los Retros broke a guitar string and with no back up, he made the best of it with his wurlitzer tone on keys and classic retro rock croons-manship.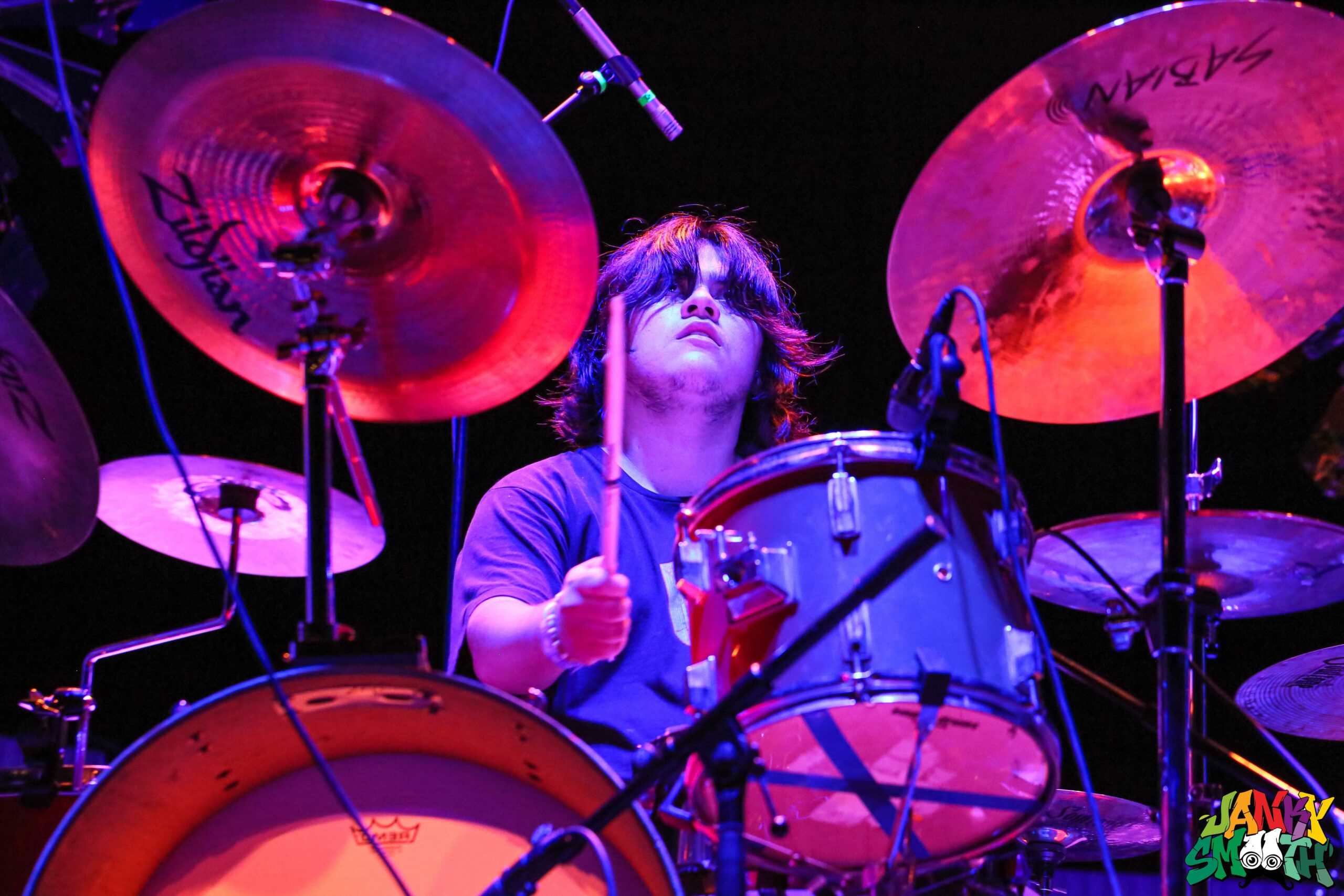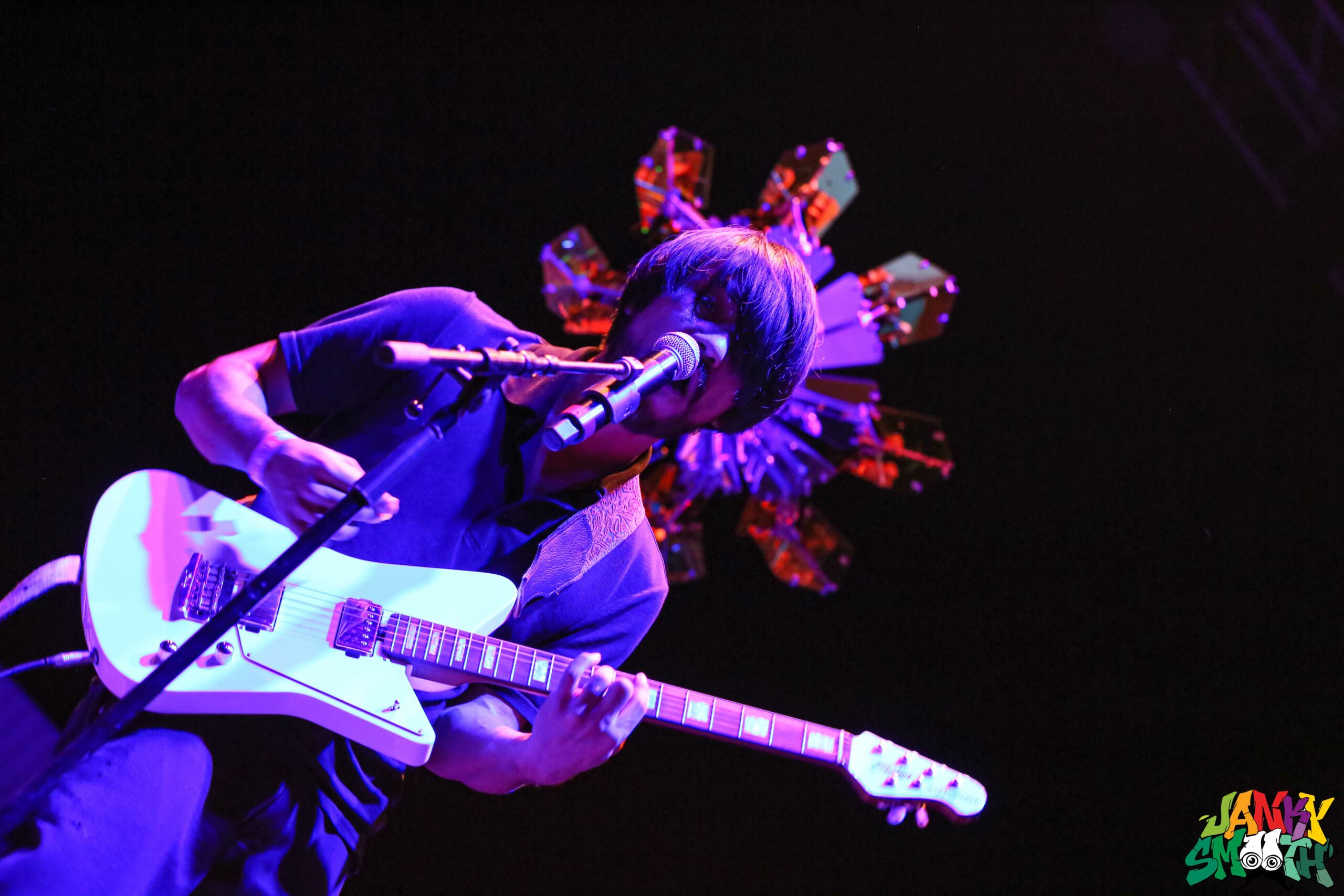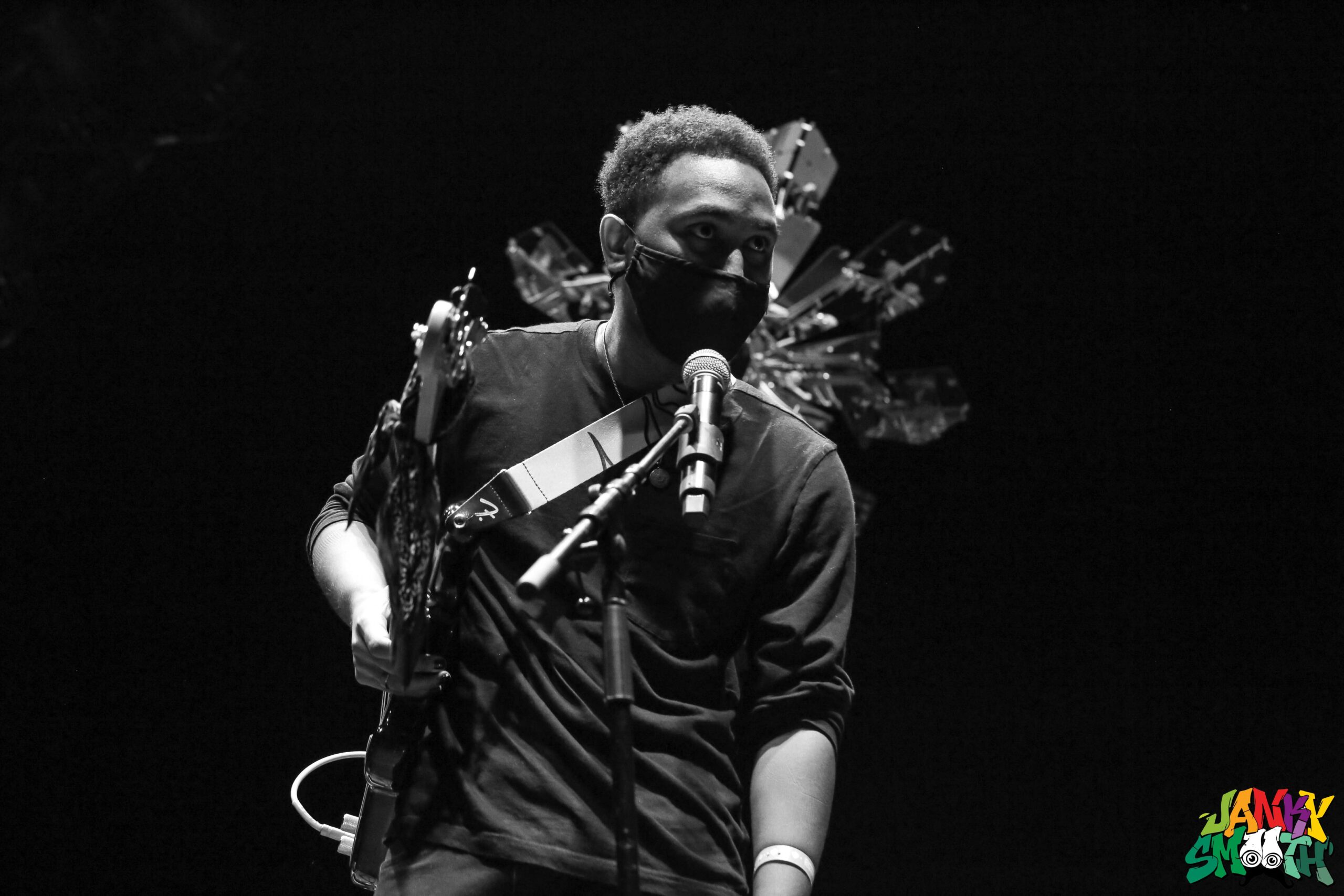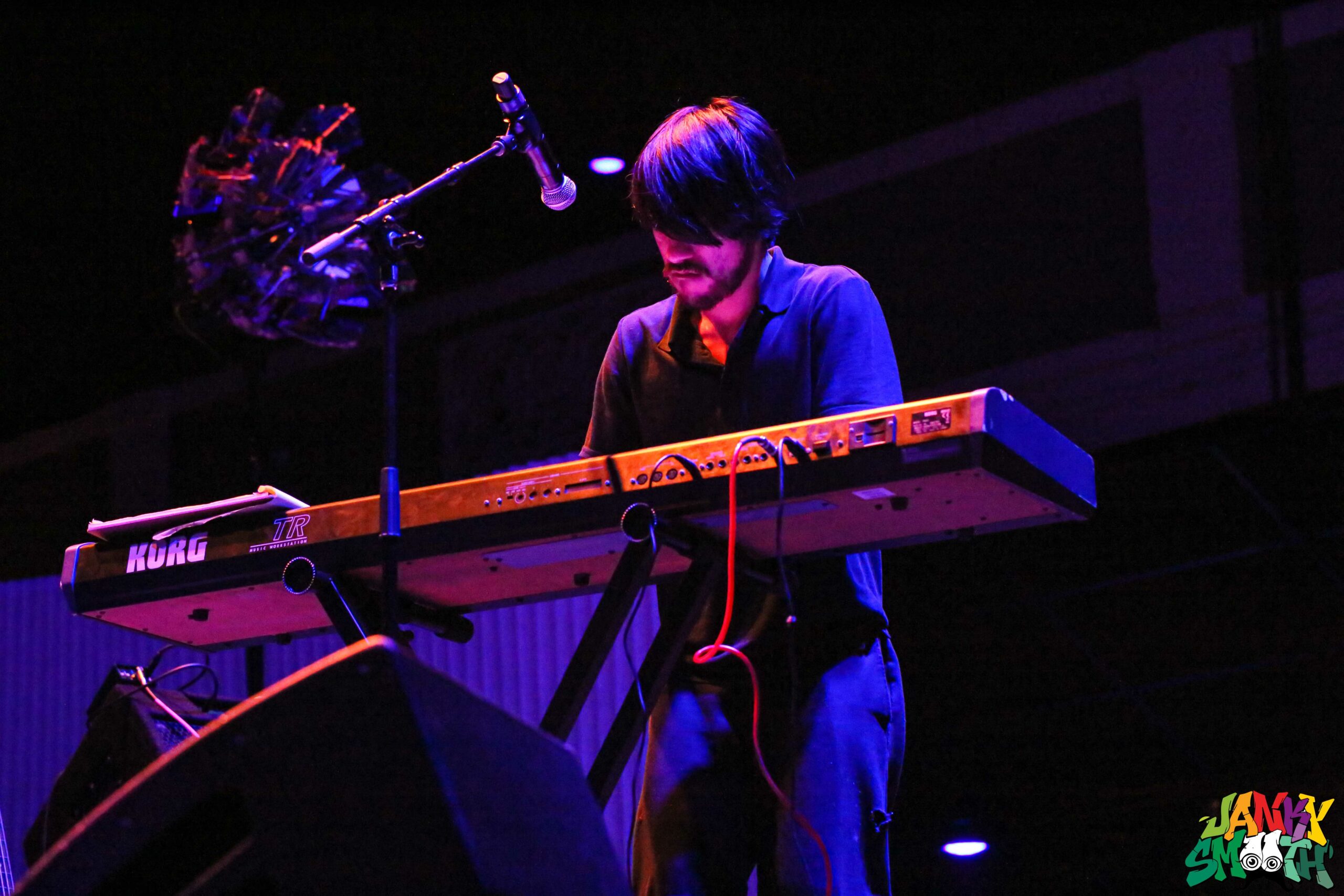 I was inside and well placed while the changeover crew set Crumb up for an immortal tour stop in the City of Angels. The rather large, robot pinwheels adorning the backdrop of the stage inhaled our CO2 and exhaled a slow breath of fractal light that illuminated the band's path to their instruments. Drummer Jonathan Gilad and battery mate, back up vocalist and bass player extraordinaire, Jesse Brotter locked in immediately. To understate Gilad's precision, meter and chops in any mention of this band is a criminal offense in some edge lord circles. Still, the soothing vocal vibrations of guitarist and lead singer, Lila Ramani dancing with synth, keys and saxophone taming stylings of Bri Aronow are intertwined into the fabric of space and time and of course, the rest of the band.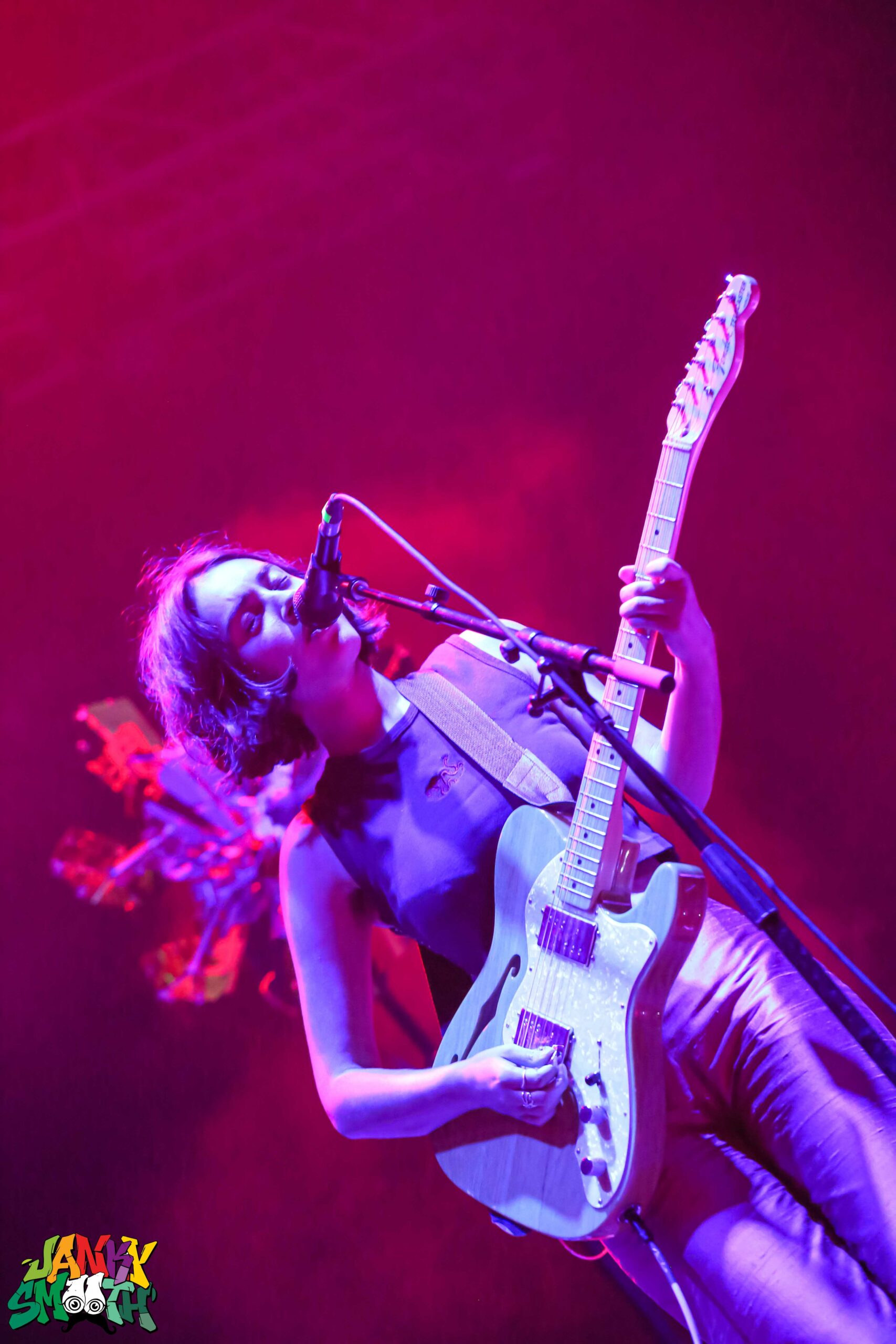 I had a lot of expectations for this band's live show and with personal highlights like "Ghostride", "Locket" and "Part III", the addition of new and as of yet unfamiliar songs to the setlist were as delightful as not getting to hear "M.R." was disappointing. Luckily, I get to see Crumb again this weekend at Desert Daze 2021.
Crumb released their second, full length album, Ice Melt, on April 30th, 2021 and may or may not have discovered that promoting a new album at the tail end of pandemic lockdown, without a tour, is not a winning formula for creating a buzz. Luckily for them and us all, live music is back again. Besides, Crumb are still riding the buzz from their eponymous debut EP Locket (2017) and debut album Jinx (2019). But two years between albums and tour is too much for a band that overflows with creativity and mastery and that doesn't have a weak link among them.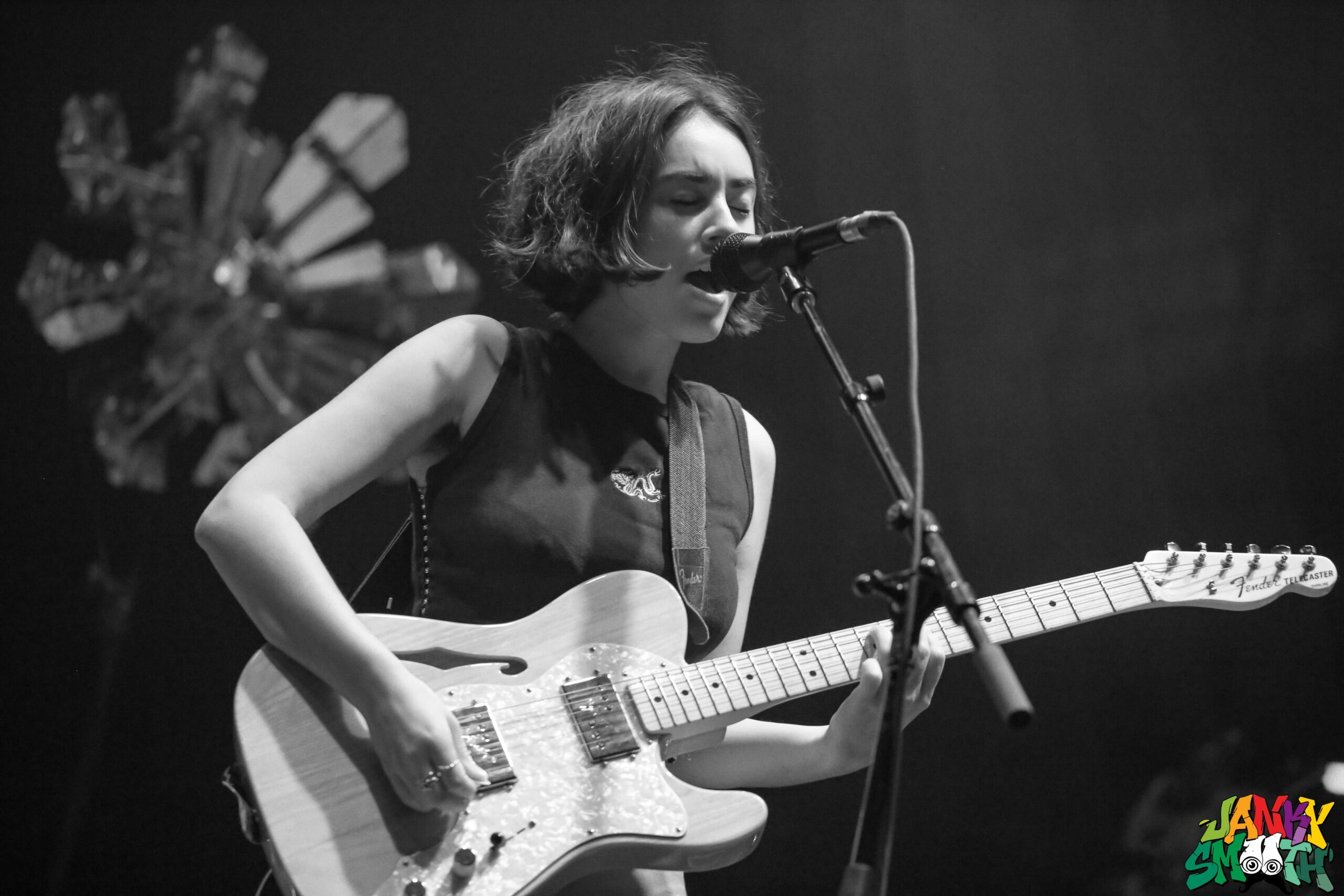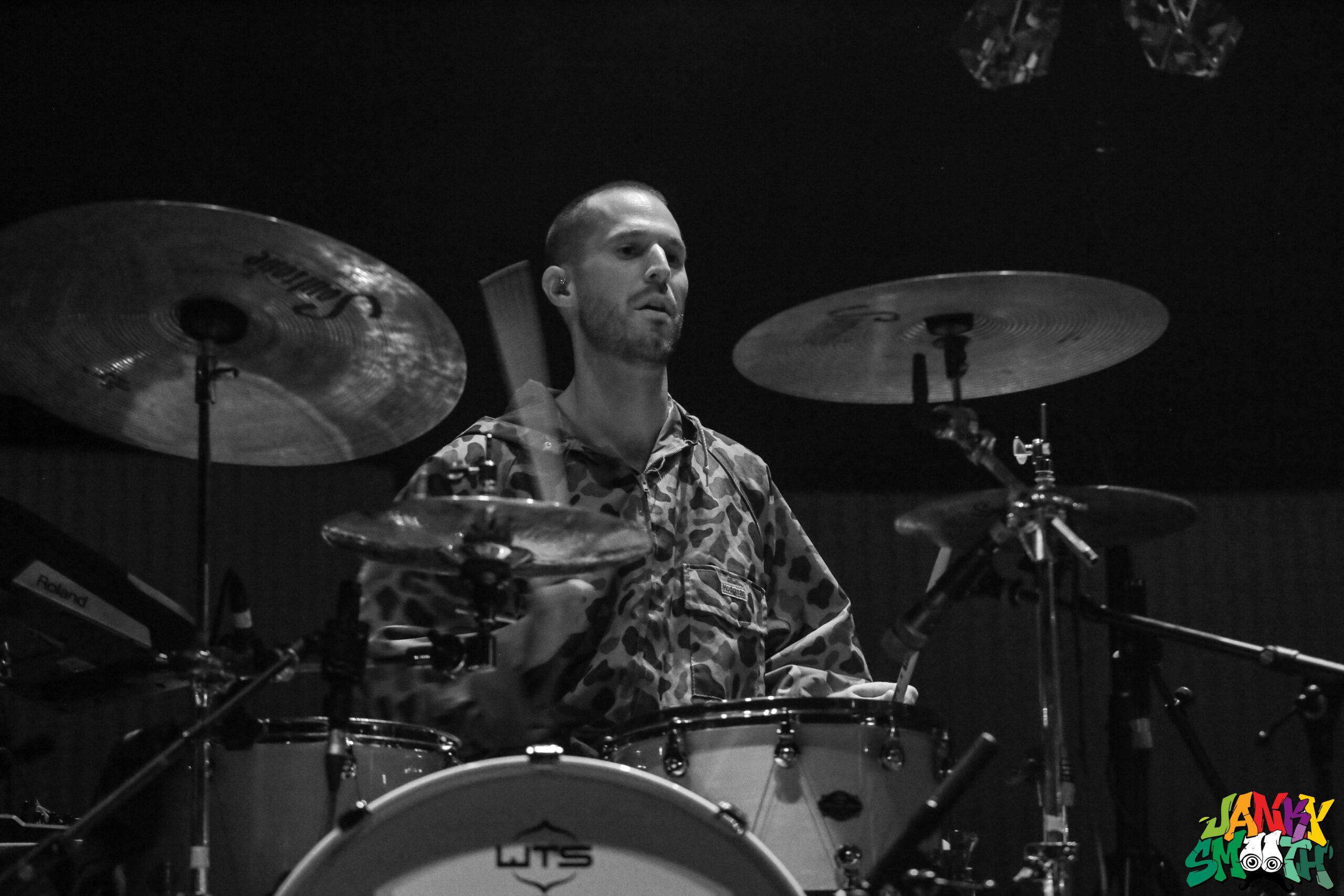 I've seen Chicano Batman a handful of times since I first met and spoke with them at SXSW in 2016 before their seminole release of Freedom Is Free in 2017 and during their rally run with Bernie Sanders.
They struck me immediately as embodying everything that is good about music in L.A. and L.A. itself and that burgeoning garage rock scene that was happening in the middle of the last decade. Even now from a wider distance and on a bigger stage, singer and keyboardist, Bardo Martinez and what seems like a clear awareness of his burgeoning stardom steps aside when it's time for guitarist Carlos Arevalo to unsheathe his buttery tones and licks on a performance and on the very songs themselves. No matter how much bass player and vocalist Eduardo Arenas brings the funk or gives a nod to the nortenas deep cuts and masters, he never shy's away from his equal pride in being a metal head. And what can you say about drummer Gabriel Villa other than… FUCK. His drum solo spotlight toward the end of their set on Wednesday night made it clear that the band understand how lucky they are to have this beast on the kit as the backbone of this band.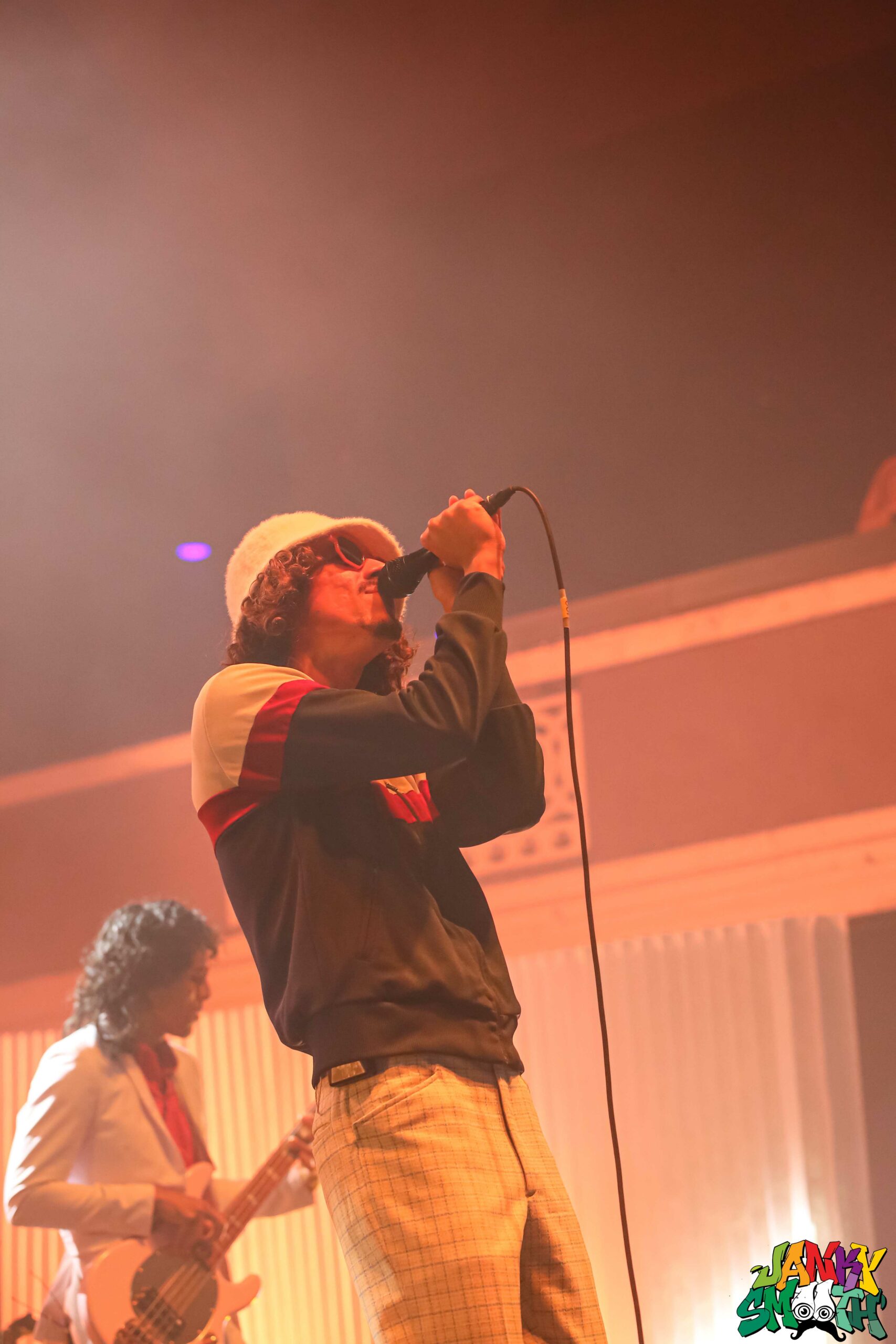 The anticipation of the hometown crowd was palpable all night but in particular when Chicano Batman walked onto the stage bumping "Tia Tamera" by Doja Cat. Somehow, it fit. You know what else fit, or at least, was fitting? Playing "Cycles of Existential Rhyme" as the opening song. It didn't really matter what song was played- we knew all of them.
Chicano Batman are more than a band. Their songs are more than anthems. They just might be the voice of a generation. They embody the LatinX movement and resonate the love, power struggle and place Invisible People (album out now) directly into the spotlight by giving an important voice and sound to Los Angeles communities that are the heart and soul of this city.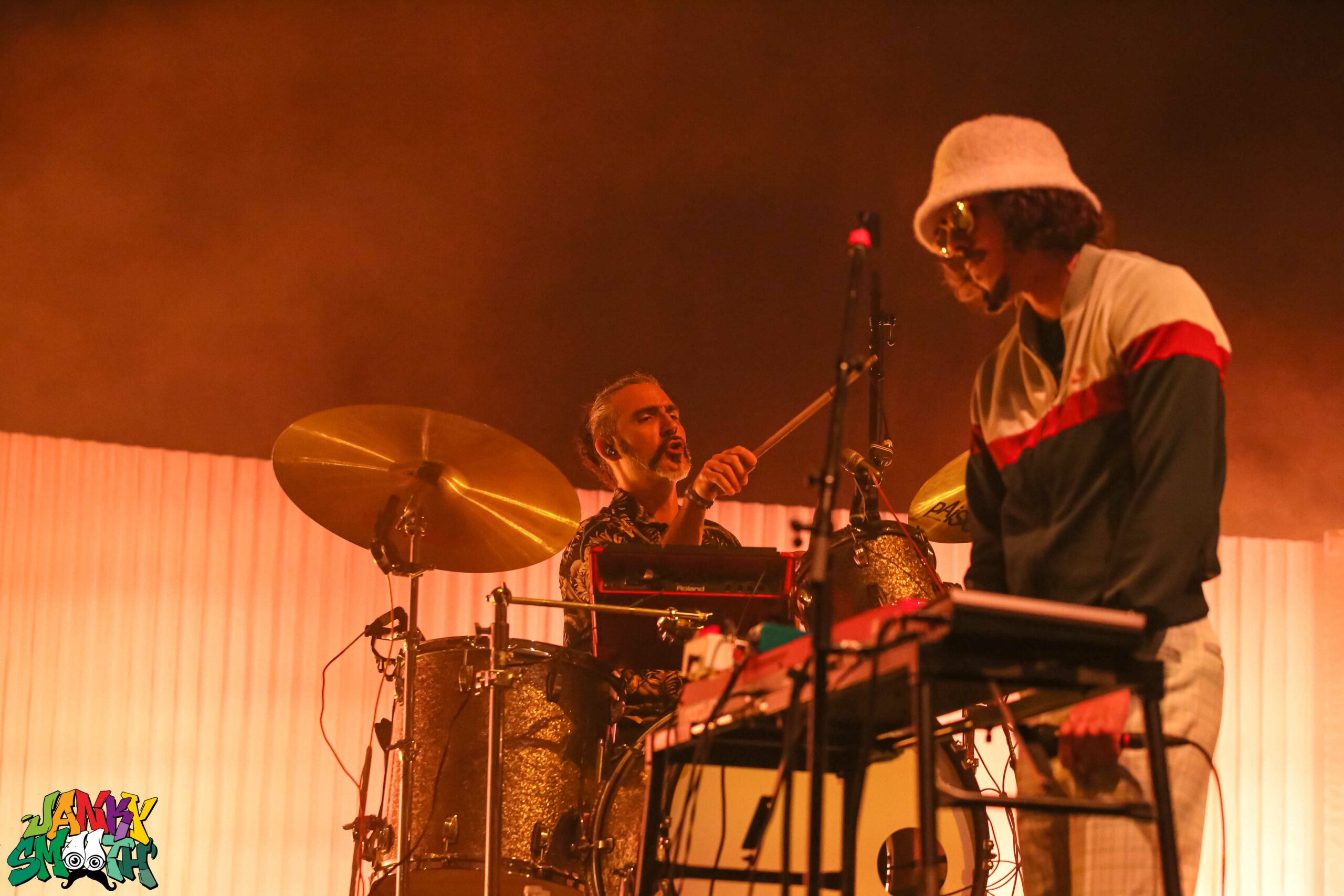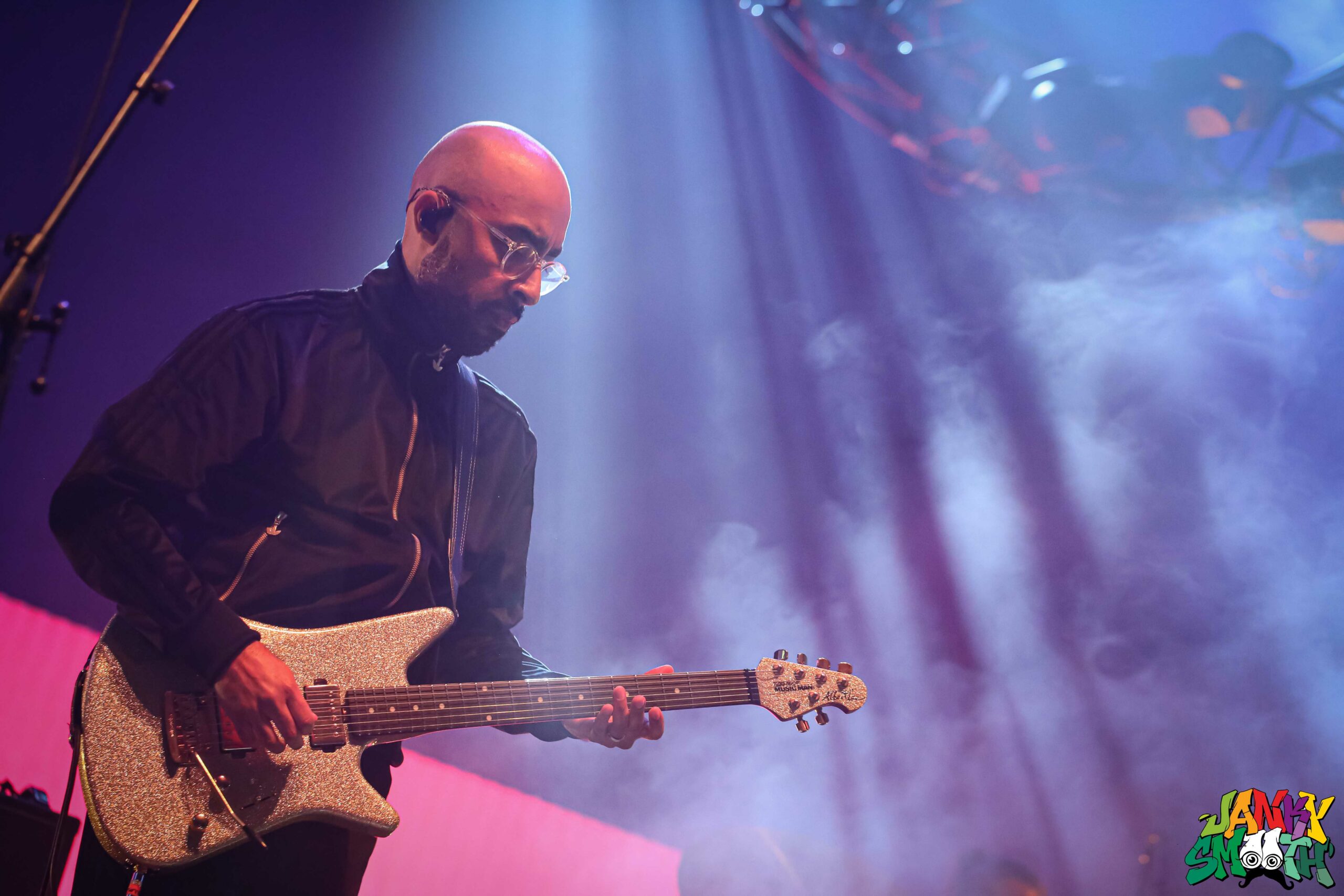 Words by: Danny Baraz
Photos by: Pedro Carrera