The Grandiosity of Spiritualized at the Orpheum Theatre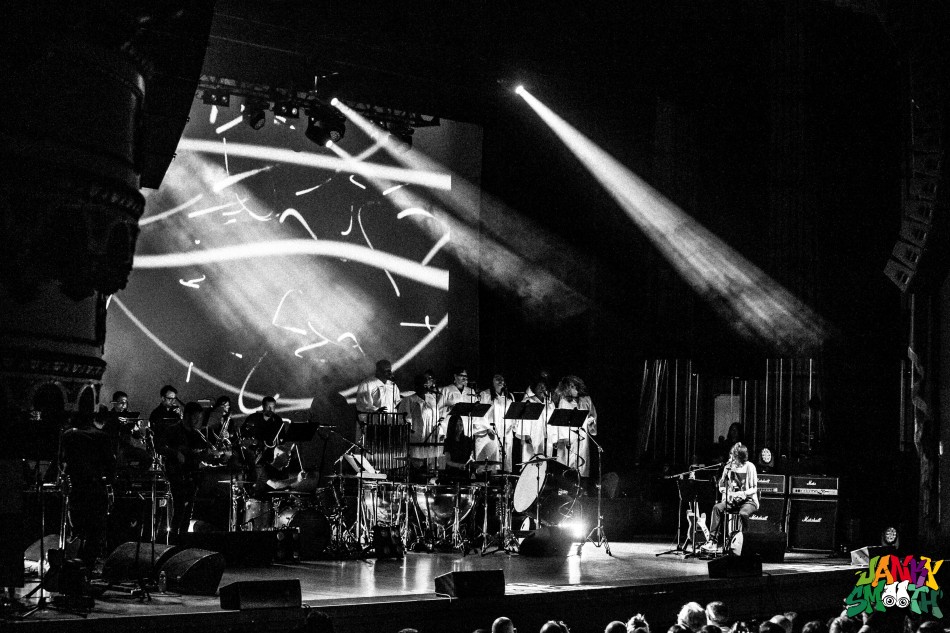 I've never been inside a big church. I feel unwelcome by the grandiosity of the architecture. The people inside aren't as divine as the room they occupy. Except it's not a church, it's the Orpheum Theatre, and the people on stage aren't holy they're Spiritualized.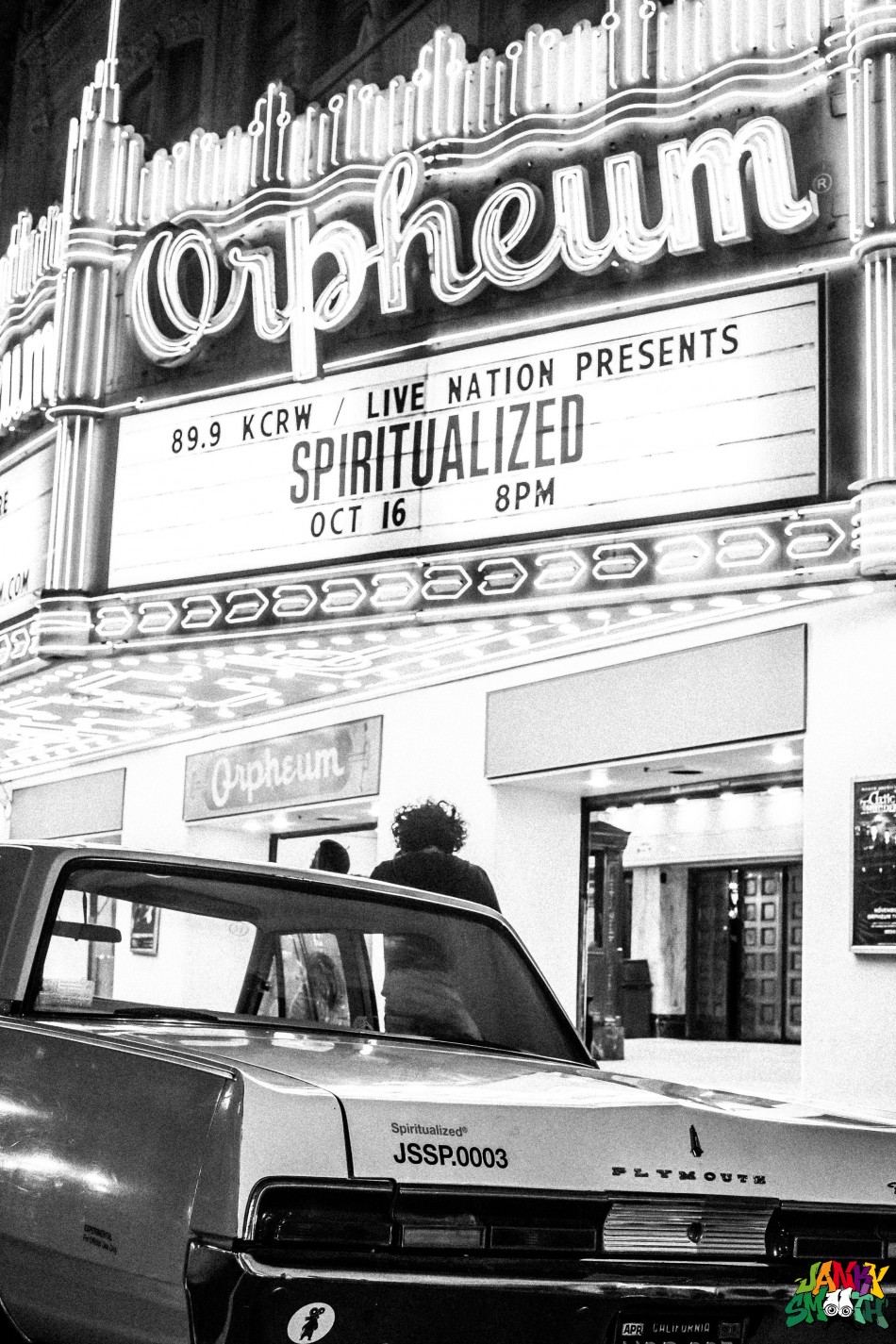 Spiritualized is listening to someone recounting their life on their deathbed. The Spaceman telling about the love he experienced on earth, the nearness to god he must have felt, and the loneliness of his silence. There's a Nick Cave quality to them. A complicated history with love and god. I've always felt a connection to the idea that god wasn't what you were told as a child but it wasn't enough to remove you from the idea. You want a god but hate him for not existing.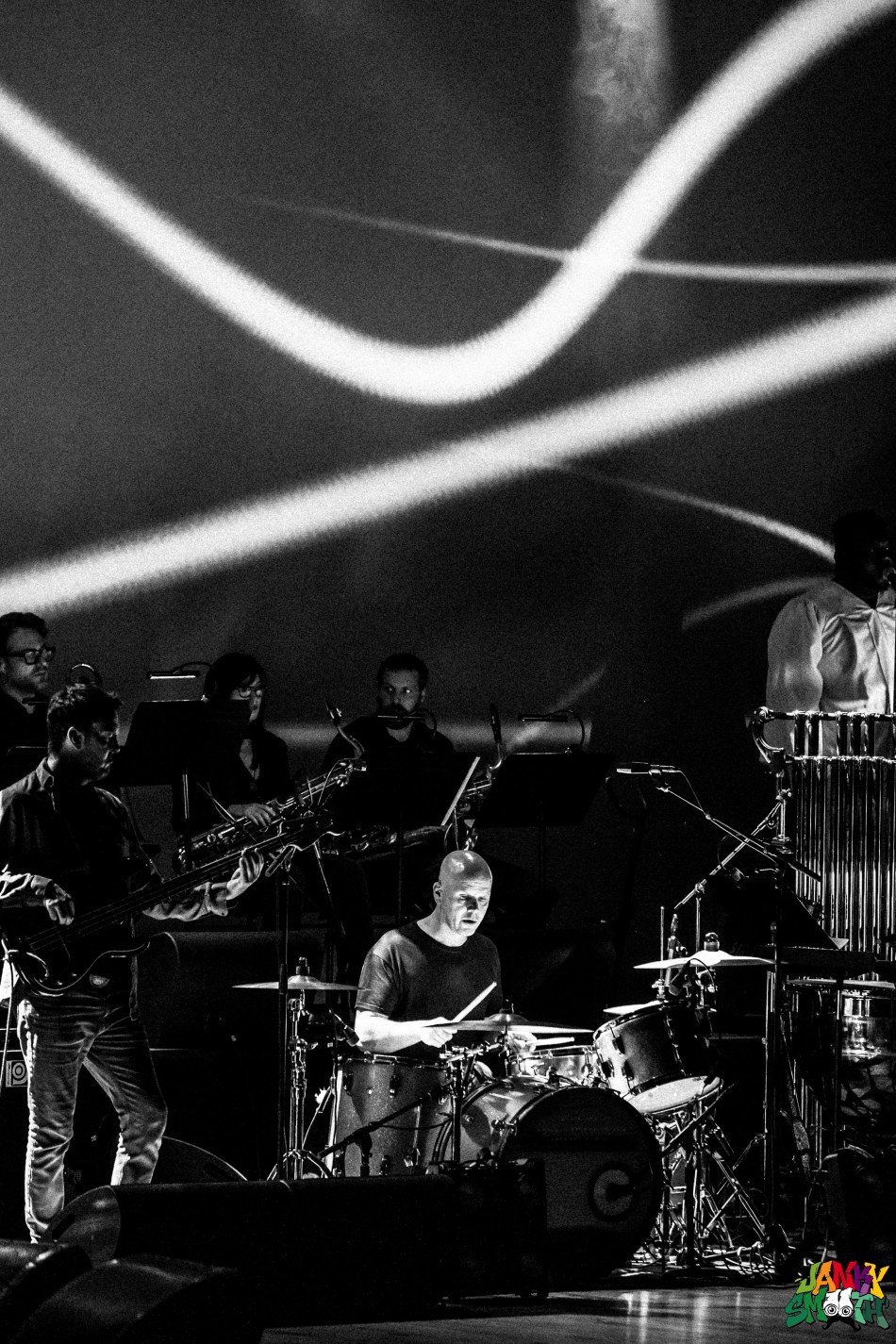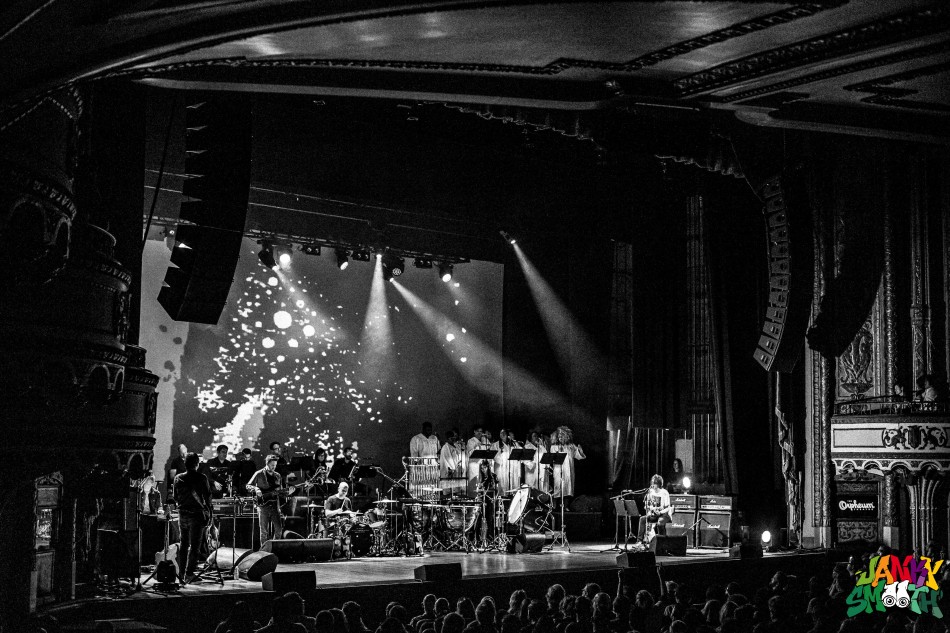 I was listening to a colleague talk about the importance of this band. Without them there's nothing to inspire scores of British Men to gaze at their shoes. There's no Blur, no Coldplay, no music to cry to when England boofs another World Cup.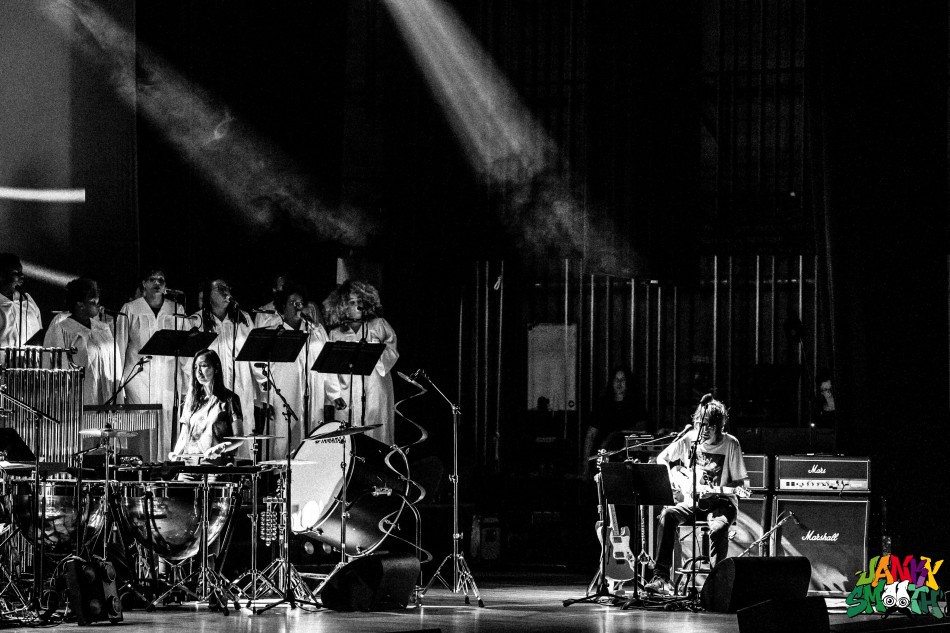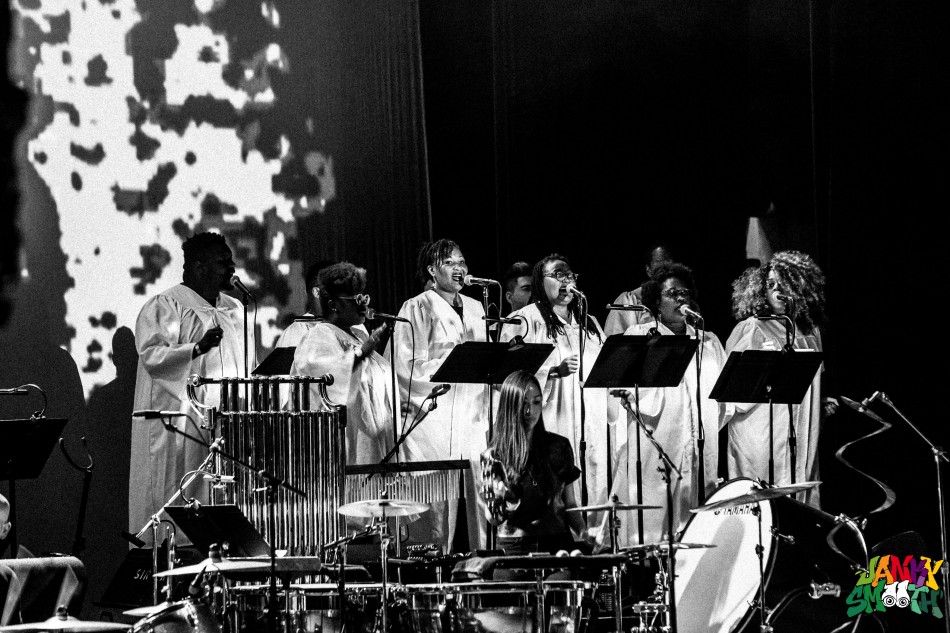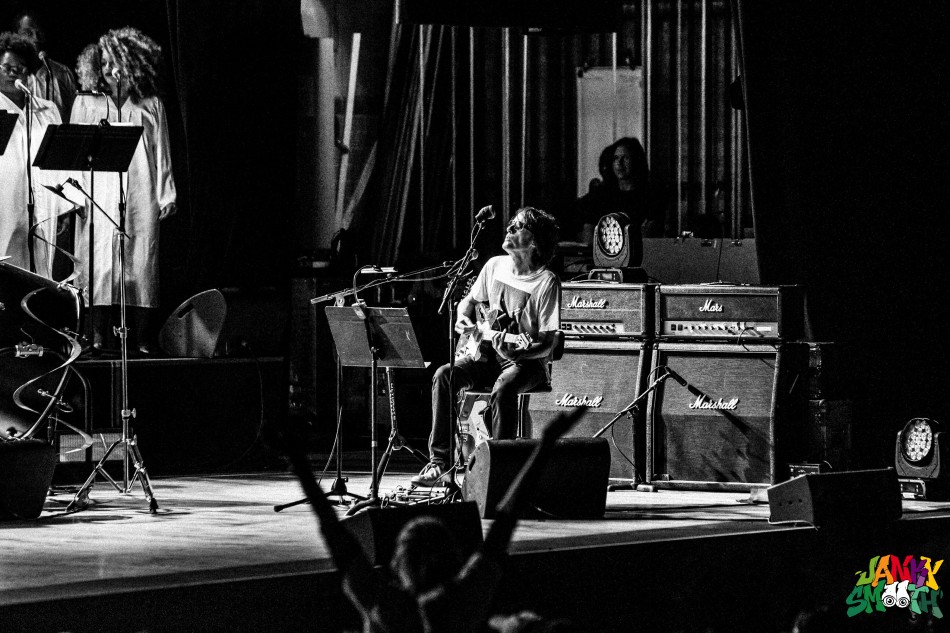 I'm very opposed to listening to music from a seated position. It takes away a major part of the live music experience. But certain songs like Shine A Light explode with a wave of sound that would floor you if you weren't already sitting. They send you beneath the waves where all you hear is the choir delicately adding flavor to the music of Jason Pierce. When a band has such a deep catalog you silently beg for them to play your favorites. It took a while but they played a favorite of mine, So Long You Pretty Thing, not the first song to speak on loneliness and the pitfalls of the rock and roll life but the sickness Pierce was dealing with at the time of recording the album, makes the plea to god in the lyrics so much more than just a song. If we could have gone back a year ago and put this is the desert at Joshua Tree I would have been bawling but I did my best "I'm okay" face and left the theater.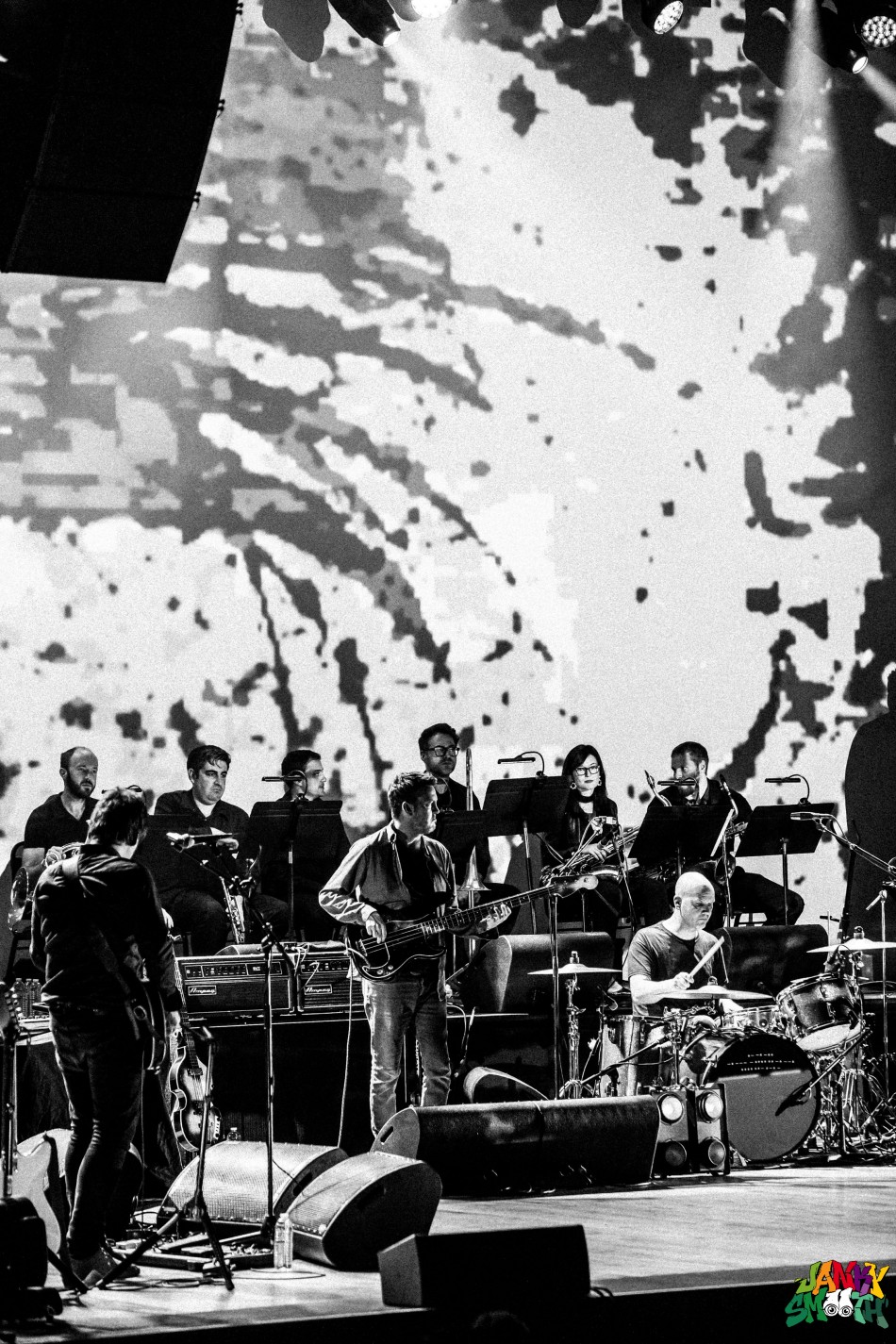 Words: Jonathan Reyes
Photos: David Fearn