Gorillaz, the Most Human Band, at Youtube Theatre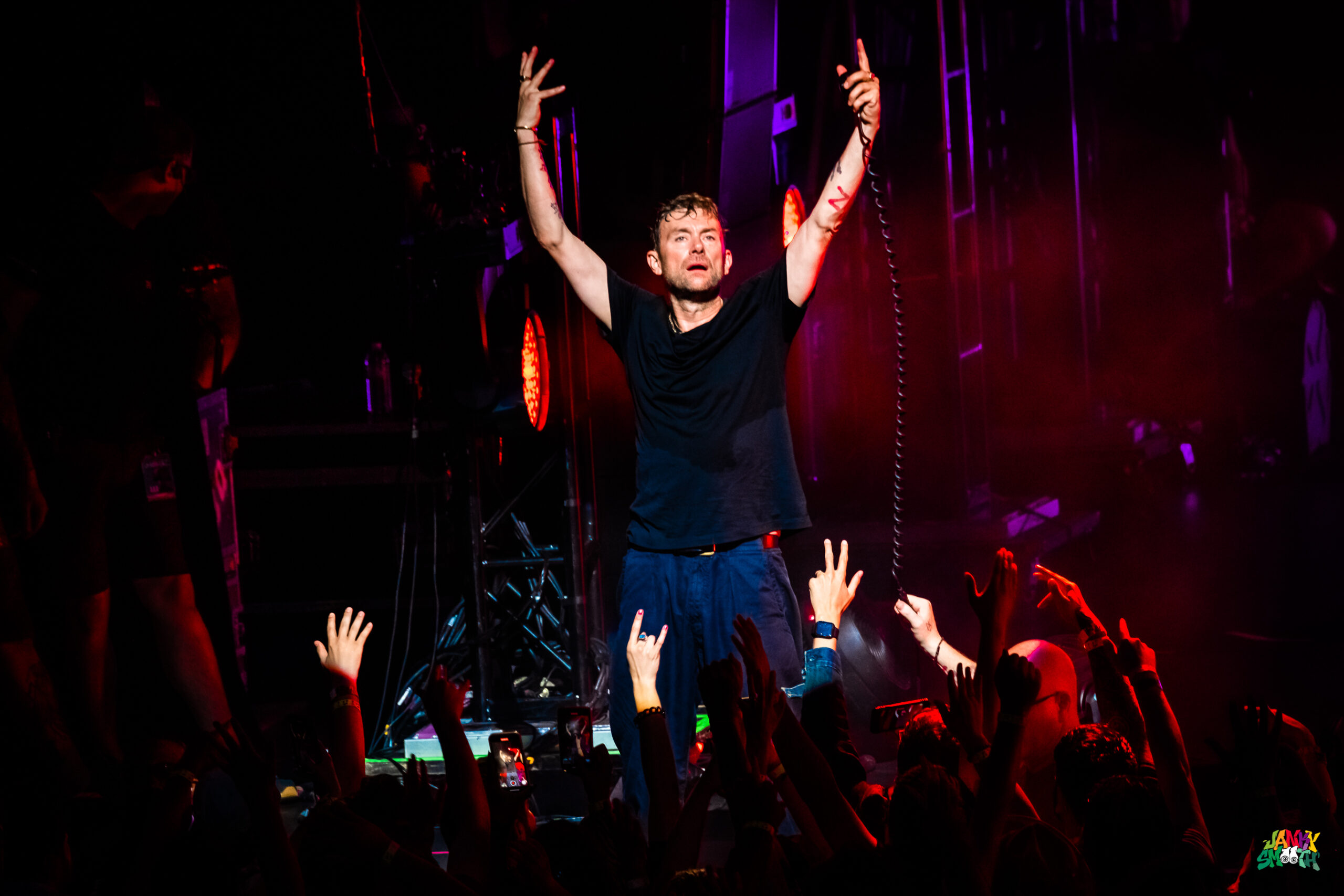 The events of Sunday September 25th at Youtube Theatre were moments I had dreamed of and wished for the last decade of my life, and finally, after loving Demon Days for so long, I finally got to see Gorillaz live at the Youtube Theatre. To me, there is no more beautiful music than this record and the live version released afterward. Not only do I think Gorillaz is beautiful, I consider it the most 'human' sounding music. By that I mean their range of songs carry the nuance and complexity hidden inside a full human life–the highs and lows, the bliss and calamity, every bit of turbulence the human race is steeped in and every shred of joy humans are blessed with, all have a place on Demons Days.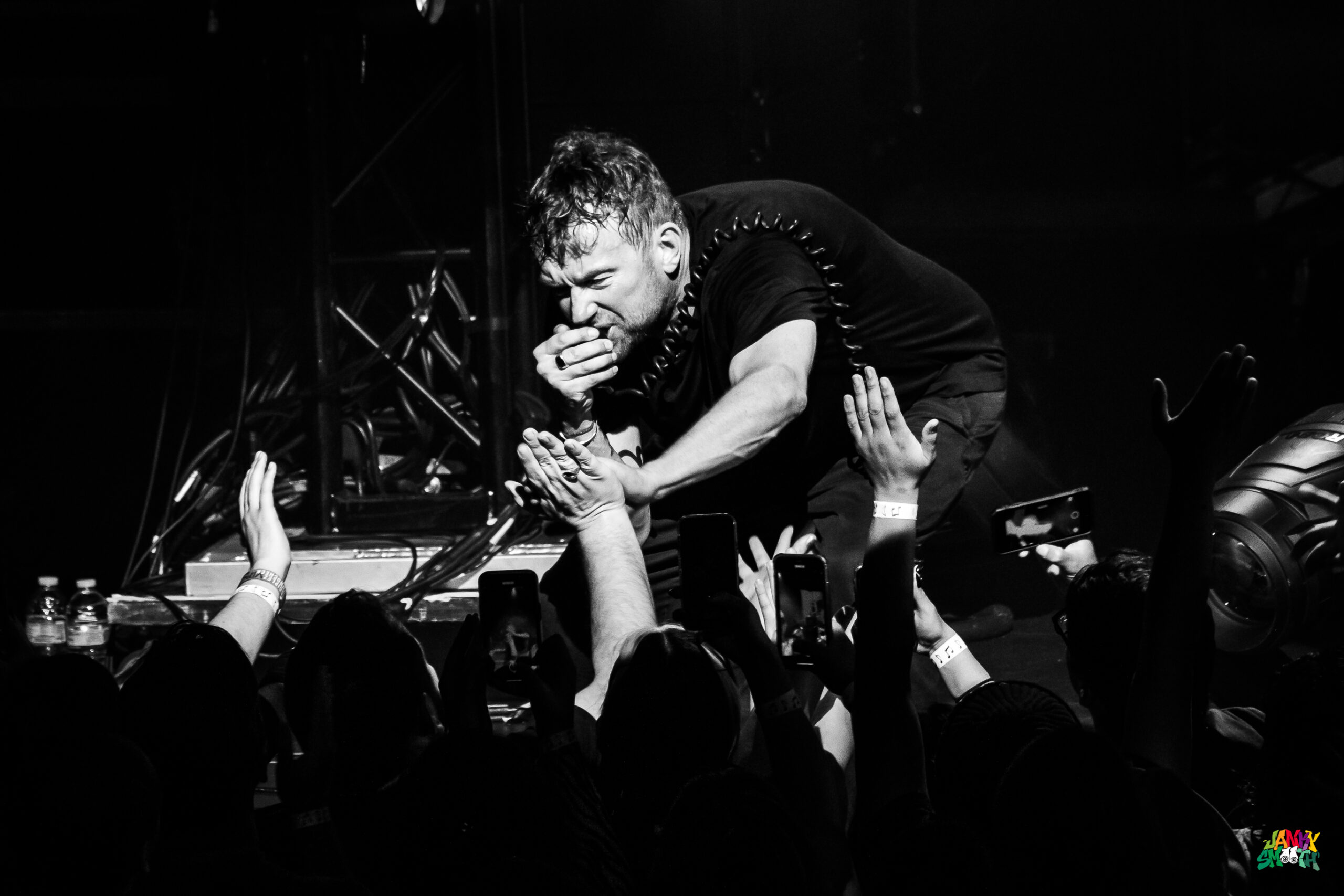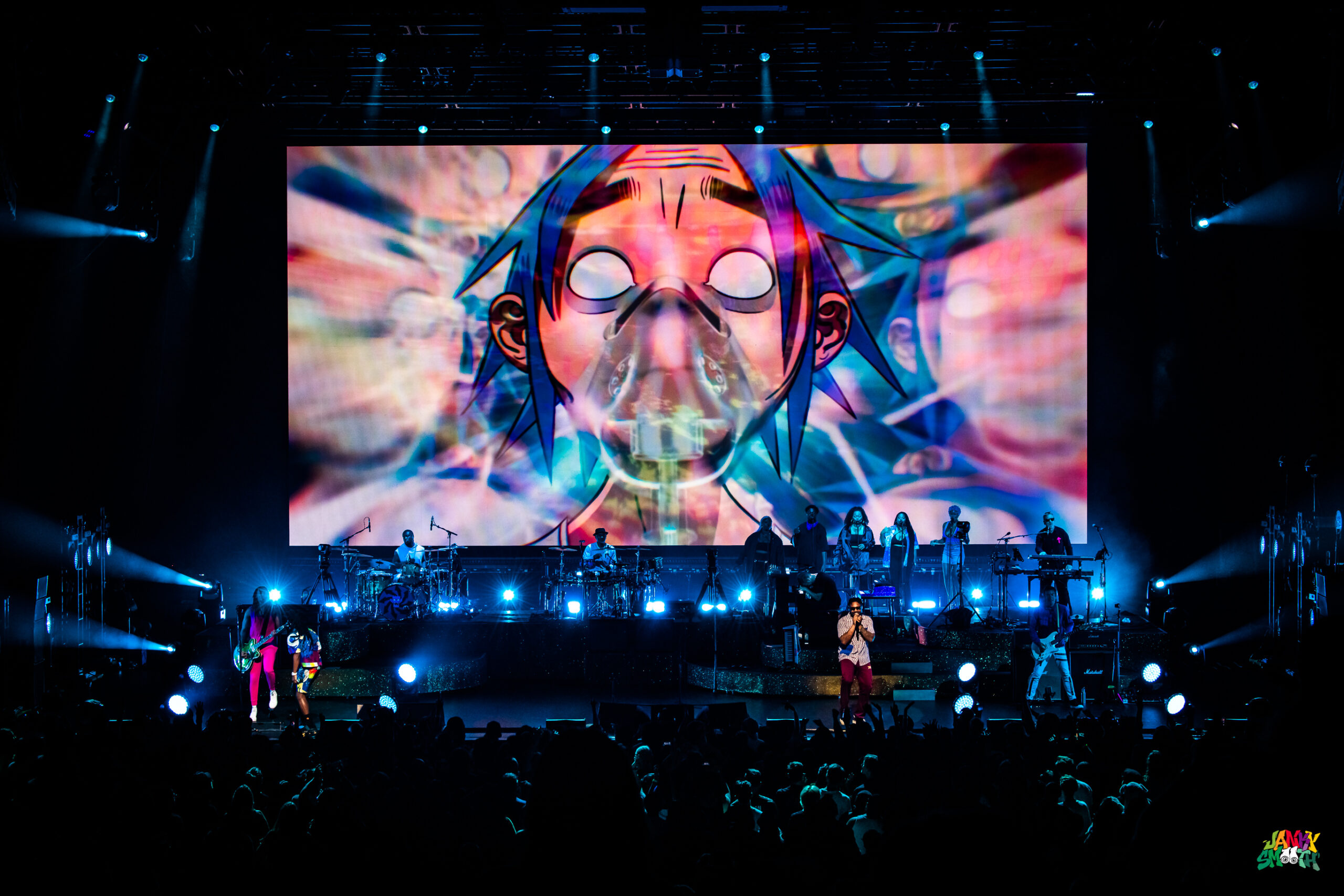 2001's self titled album is incredible too, it's the OG of Gorillaz' catalogue, featuring "Clint Eastwood", the song that made the band a household name. 2010's Plastic Beach had a plenty of bangers, anthems and serenades featured in epic, dream-team collabs, while 2017's Humanz may be their most slept-on album of the last five years, it's just full of great songs from start to finish (speaking of the most 'human' music). I don't think it's ironic that a band of animated characters calling themselves Gorillaz creates the most human sounding music. Being able to project your heart into animated characters allows an artist to speak their true heart and mind more freely. For instance, in the video for "El Manana", seeing Noodle's peace atop her floating island windmill is a perfectly harmonious and innocent vision. Having that peace disrupted by gunfire and the sorrow on her face as the windmill plummets to the Earth, breaks your heart into a million pieces and paints an emotional landscape that is so authentic. This, coupled with lyrics about pained longing such as these:
"I saw that day, lost my mind, Lord, I'll find, maybe in time, you'll want to be mine"
–all together, you begin to sympathize with these animated characters as if they're human, more human than even yourself, because cartoon-life isn't as cynical. One more song to illustrate the humanity of Gorillaz is "Kids With Guns", which Damon Albarn sang from the audience. Perhaps the reason he wanted to immerse himself with the fans is to really drive home the lyrics, which point out the vulnerability of children in modern life which simply can't be overstated.
"Kids with guns, taking over, but they won't be long, they're mesmerized, skeletons…. Now they're turning us into monsters, turning us into fire, turning us into monsters, it's all desire, it's all desire, it's all desire."
This song transcends any political debate around gun violence as a human plea to keep our children's innocence, minds and lives intact. Children, being turned into monsters through desensitization and violence, or worse, killed and turned to fire in a hail of bullets at school, should be of the utmost importance to everyone. Yet, these tragedies are becoming so frequent, people have accepted them as a fact of life. You won't be able to reach people as effectively making a political statement to a divided country about why some people should have their guns confiscated. You need to reach people on a human level, you need to make poetry that hits you in the chest. Singing about children turned to monsters and fire can soften any heart that modernity has turned to stone.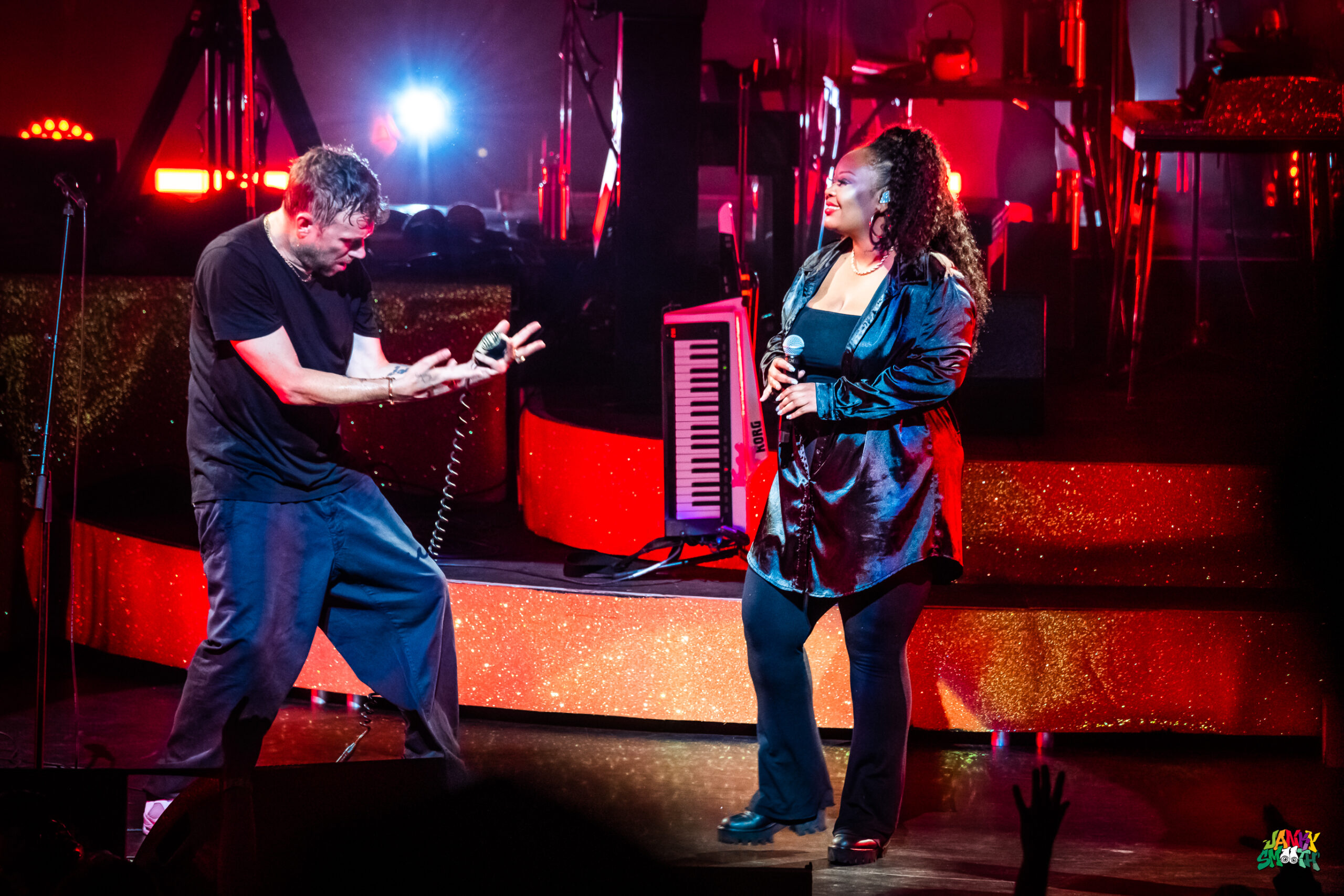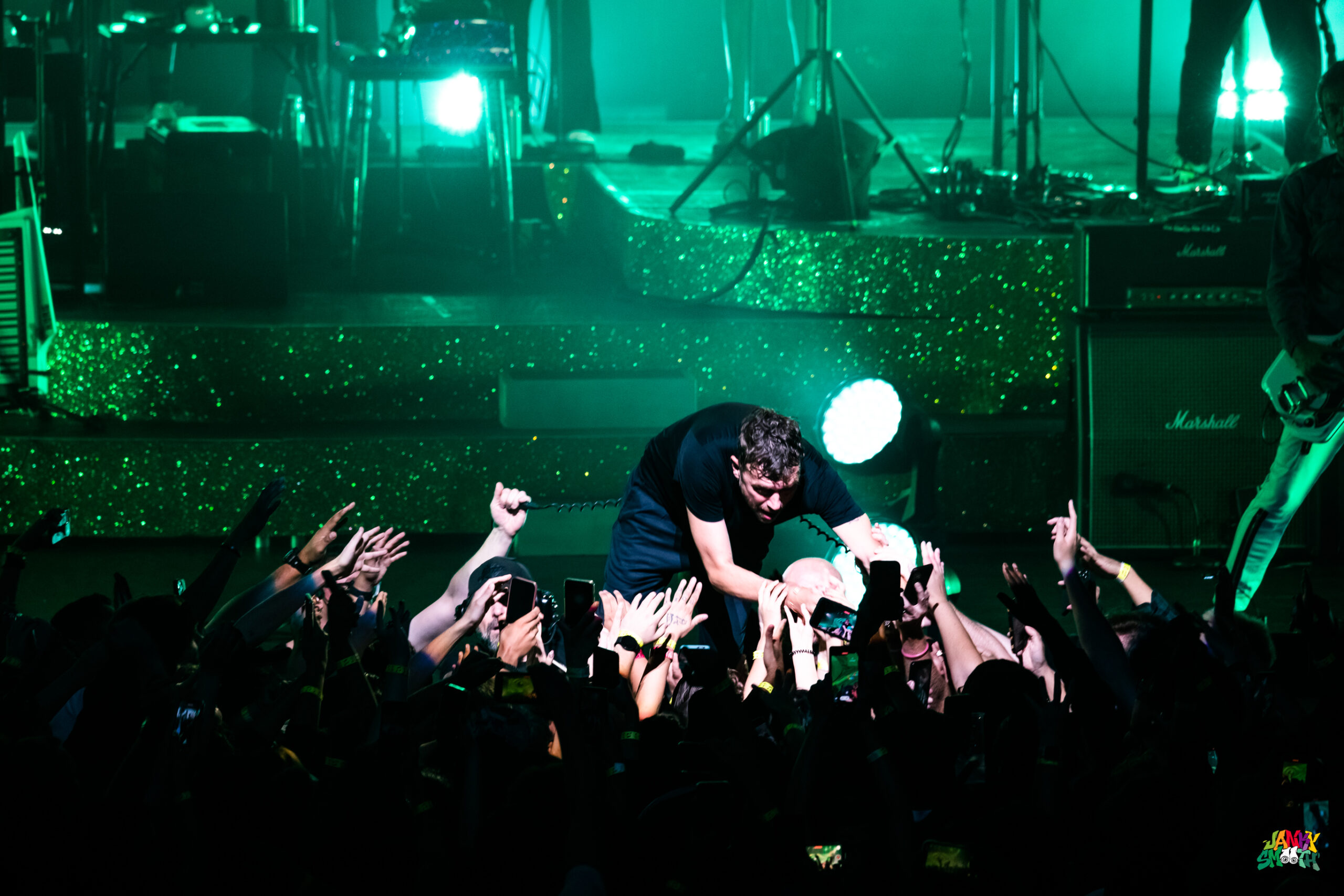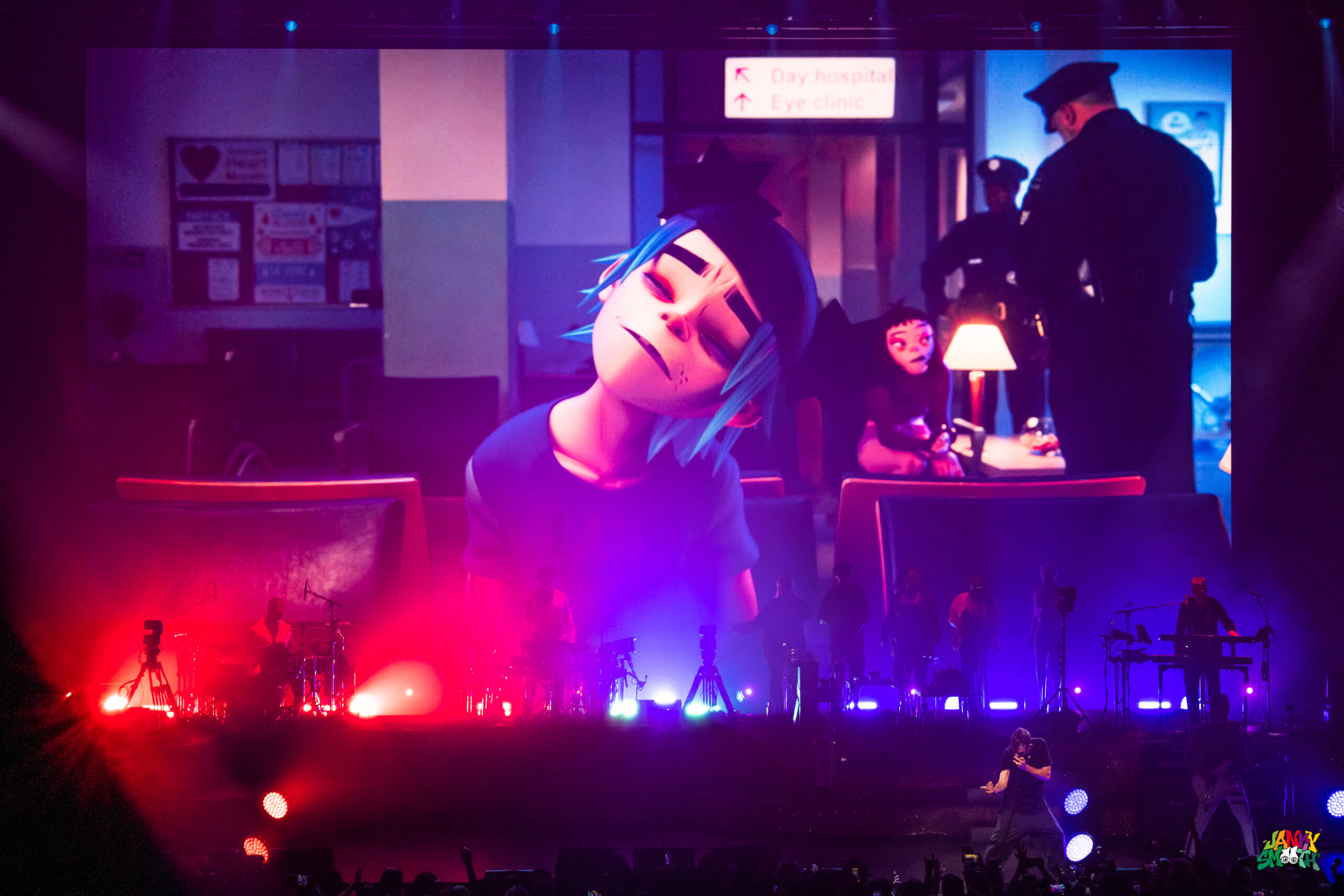 Sunday's Youtube Theatre show was the band's 2nd performance in LA, the first on Friday was at the Kia Forum and word on the street was there were plenty of surprise guests to appear onstage. Beck, De La Soul, Tame Impala, Bootie Brown, Del the Funky Homosapien and more all appeared onstage to sing. The Youtube Theatre, though smaller than the Forum, was by no means a B show. All these guests appeared here as well, with the exception of Tame Impala, but we got other moments and songs that the Forum didn't.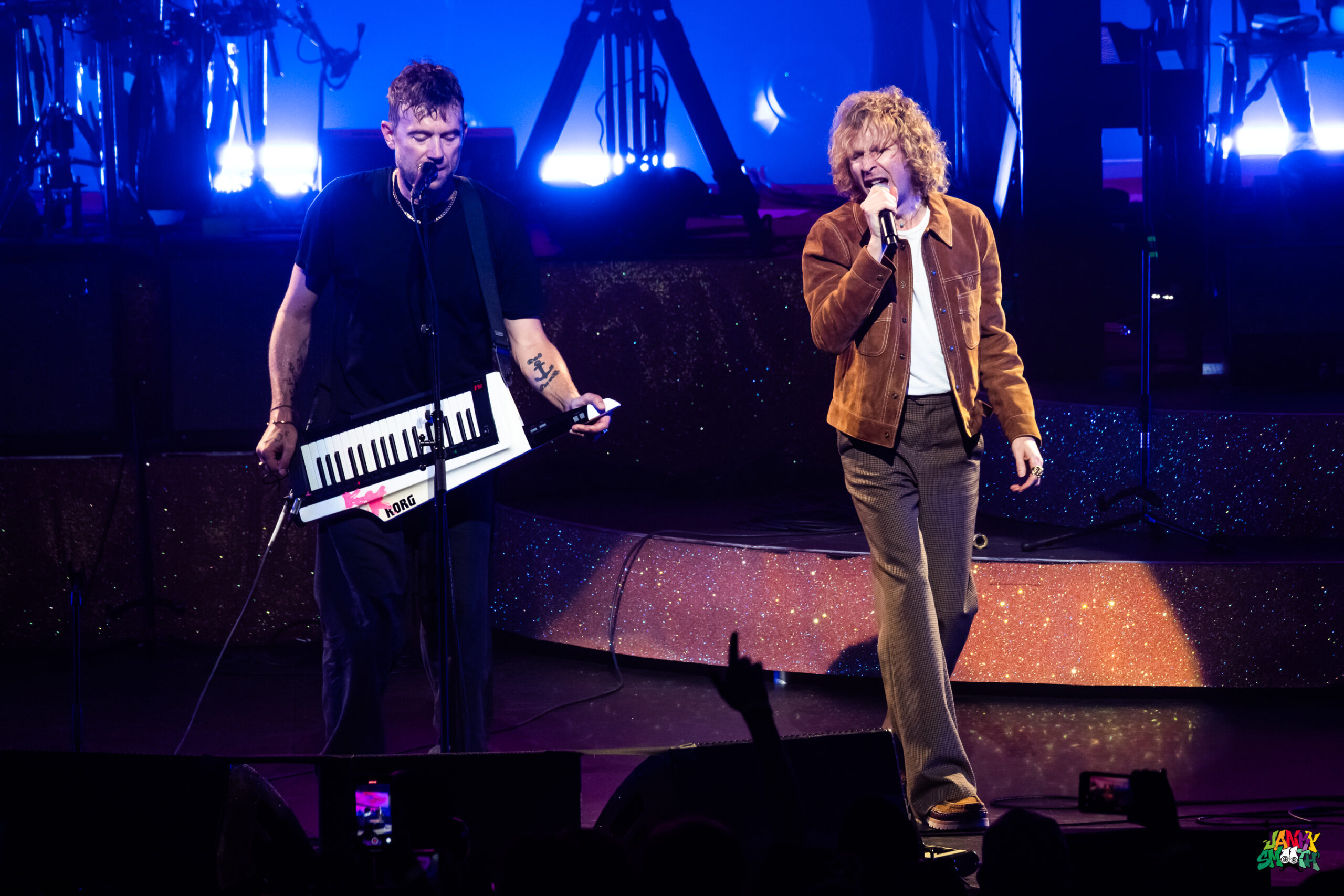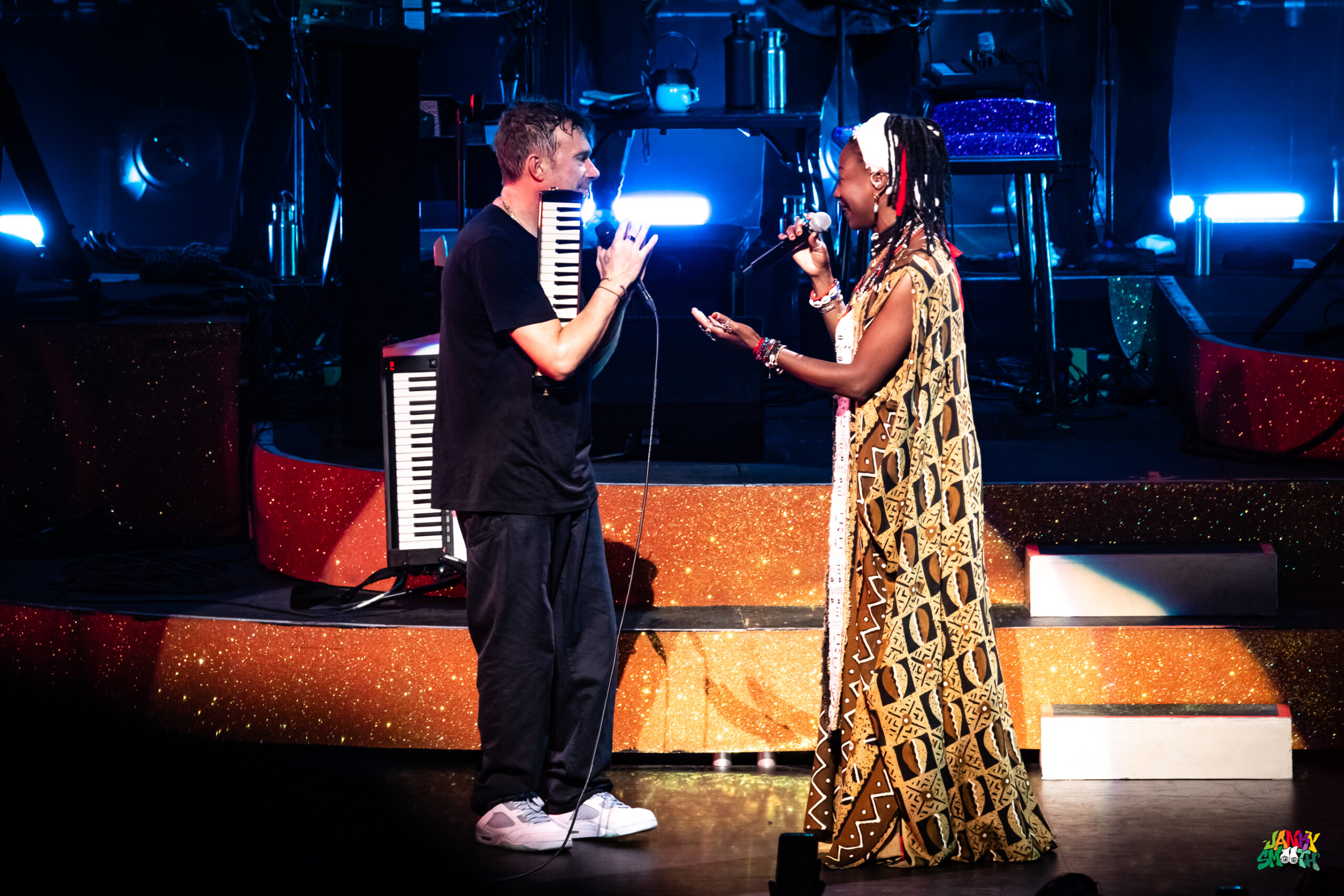 The night began with Earthgang lighting up the place and making the audience feel like one giant musical family. These guys oozed PMA all over, there wasn't a shred of darkness in the house as we all sang and danced together and the band brought the most enlightened and uplifting hip hop to our ears.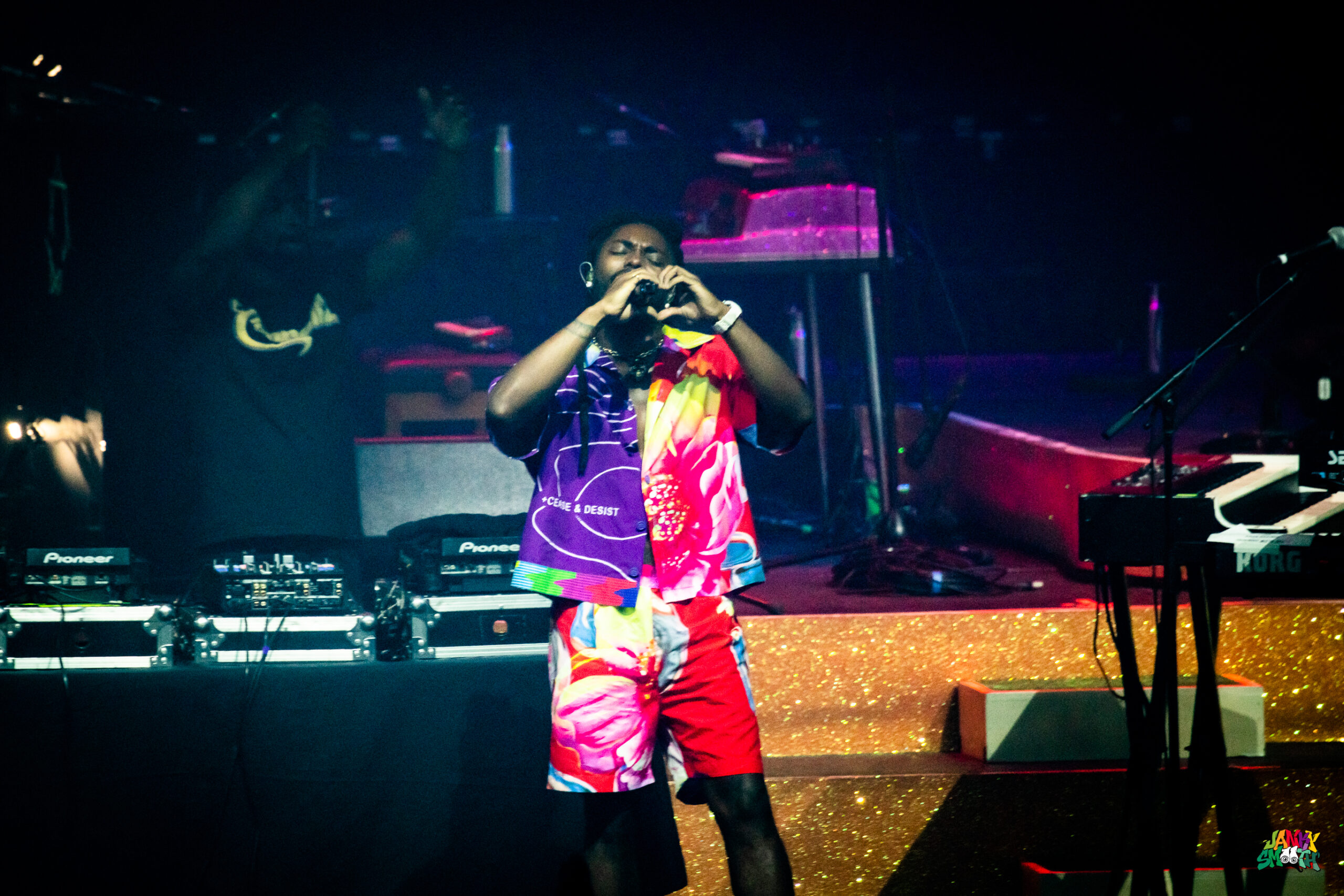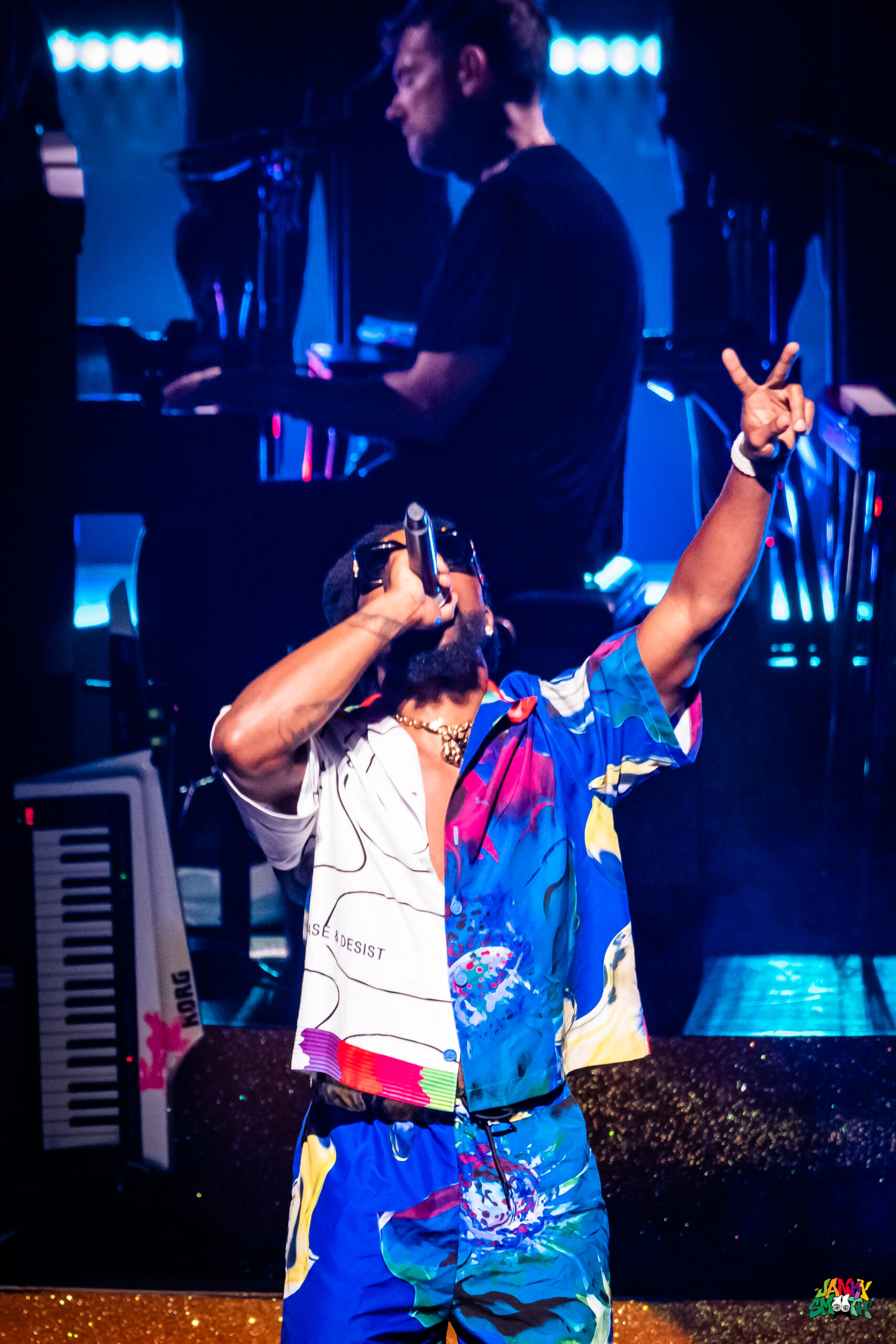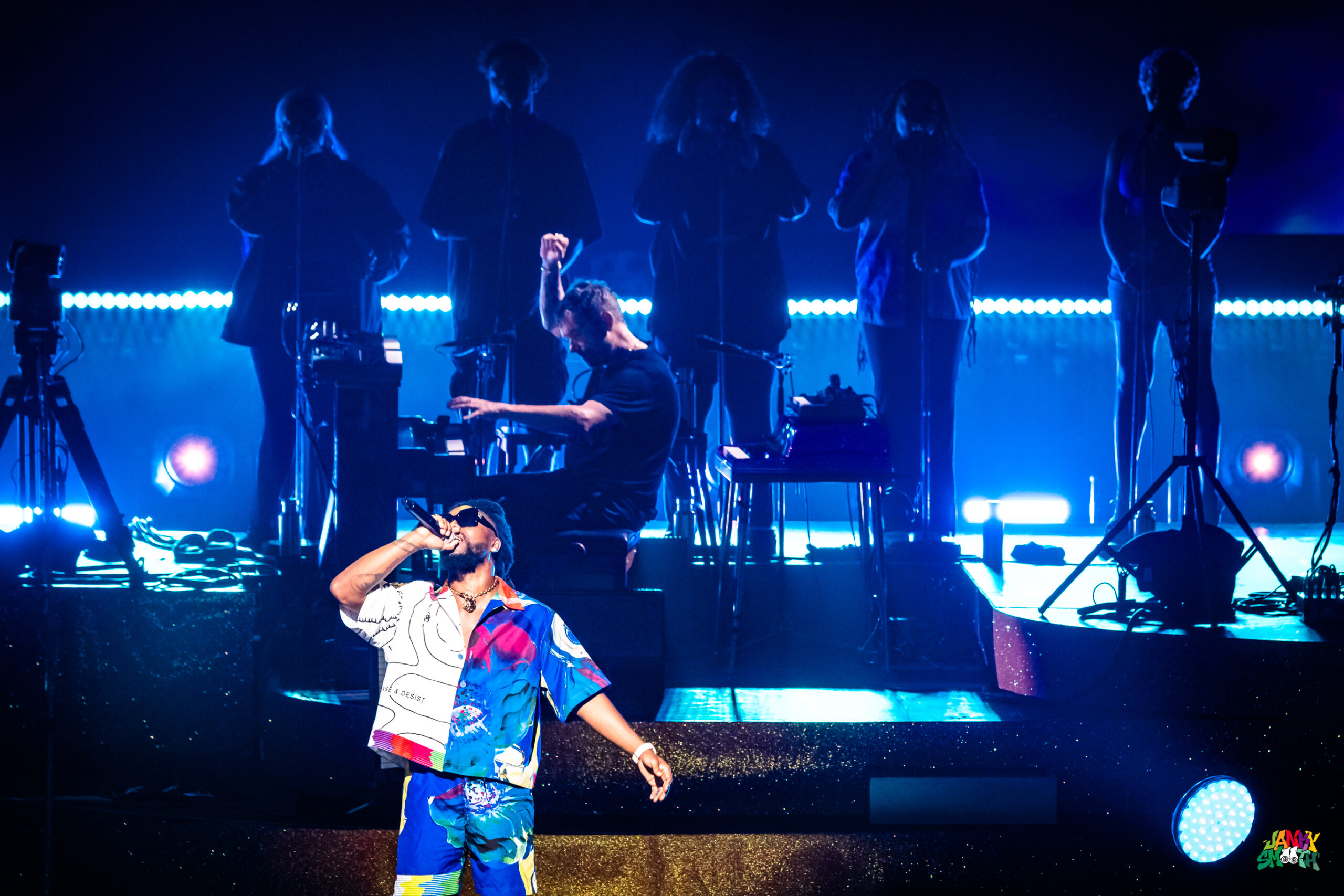 It only took until the fourth song, "White Light" that I realized, out of the hundred-plus concerts I've seen this year, Gorillaz was my absolute favorite. I had raged, danced and headbanged to this song so many times that to finally see it live was incredibly cathartic. Over the next two hours, Gorillaz performed 28 songs that spanned their career. Getting to hear my favorite song off Plastic Beach, "Rhinestone Eyes" later was another monumental moment for me. Following that song, Beck came onstage to perform "The Valley of the Pagans". Demon Days was in full effect by the time Damon sat at the keyboard for "O Green World" which saw his backup singers howling together to raise the spirit in the room and create this epic drama in the air. Demon Days narrativizes our time on Earth as a grandiose story of the planet's life and death with a heavy emphasis on environmental issues. Jumping back to Plastic Beach, Gorillaz performed "Melancholy Hill", followed by their most beautiful song, which I mentioned earlier, "El Manana". "Empire Ants" was another beautiful moment featuring video of Yukimi Nagano from Little Dragon singing the song's chorus. Earthgang joined Gorillaz onstage for an epic rendition of "Opium", their song off 2020's Song Machine, Season One: Strange Timez. Staying on that album, they brought out Fatoumata Diawara to sing "Désolé" next. Then after a brief interlude, the band performed some of their most iconic tracks including "Dirty Harry" with Bootie Brown, "DARE" and "Feel Good Inc" with "De La Soul" before bringing Beck out again to perform "Possession Island". After this the band took a brief break before coming back for the most epic encore imaginable.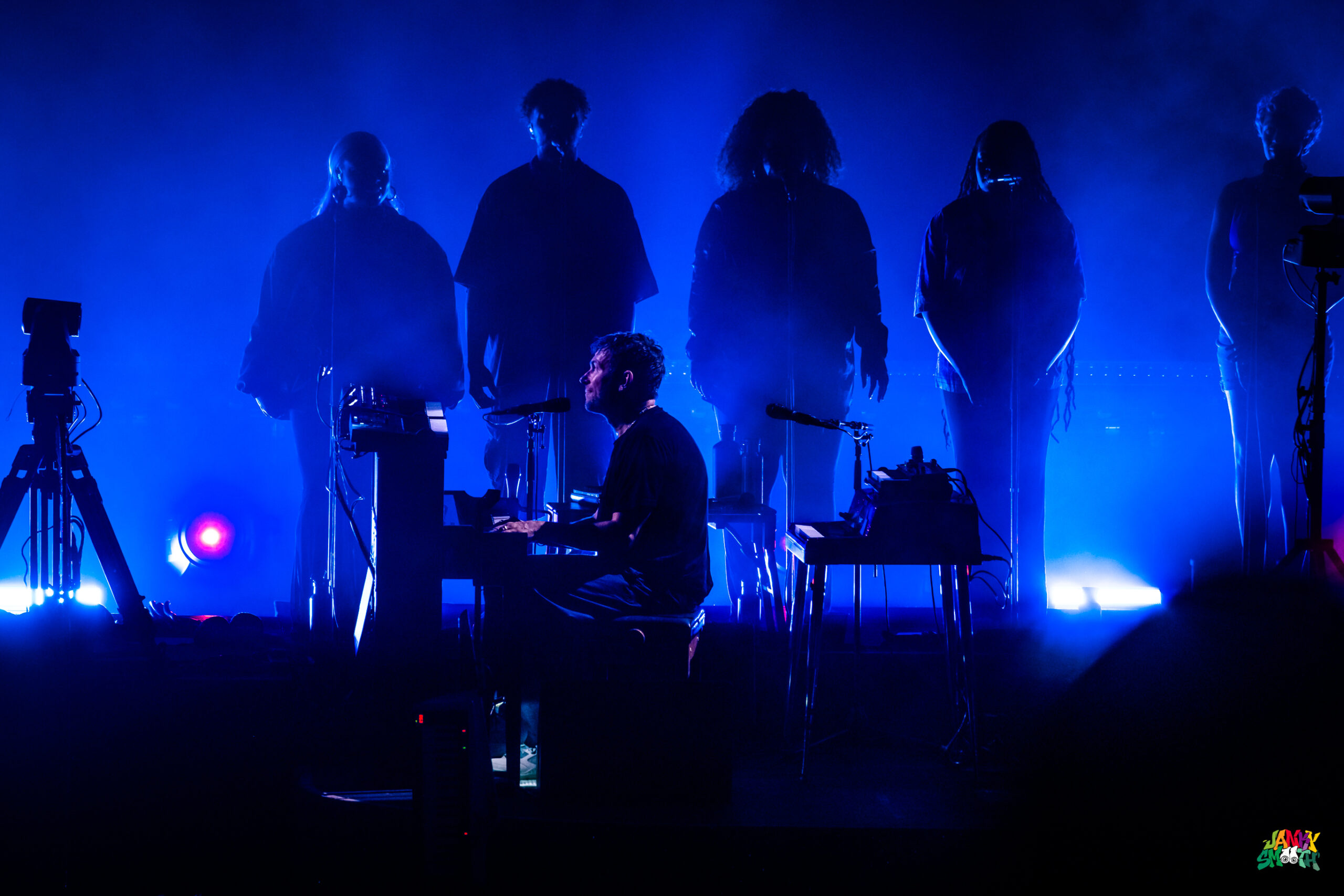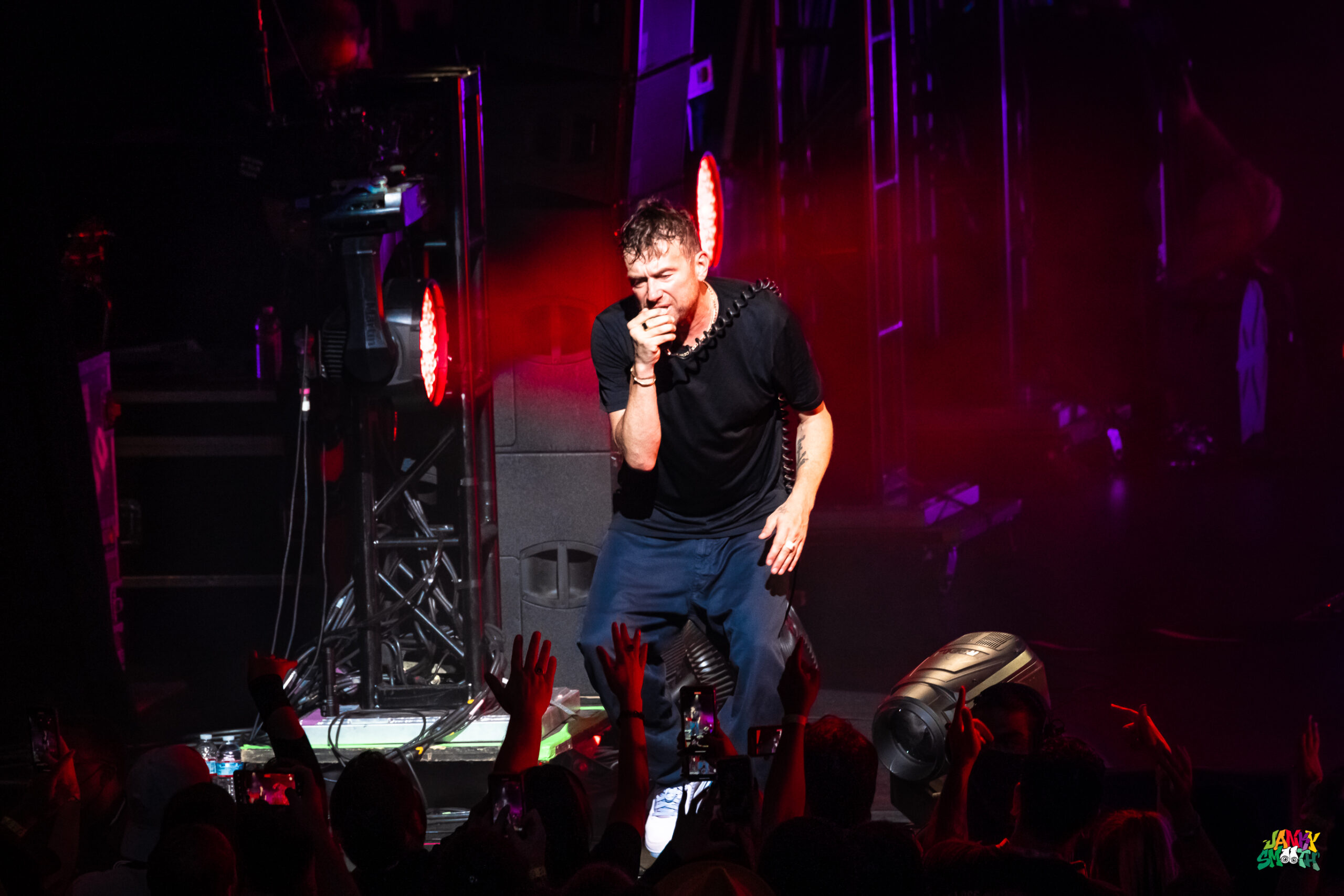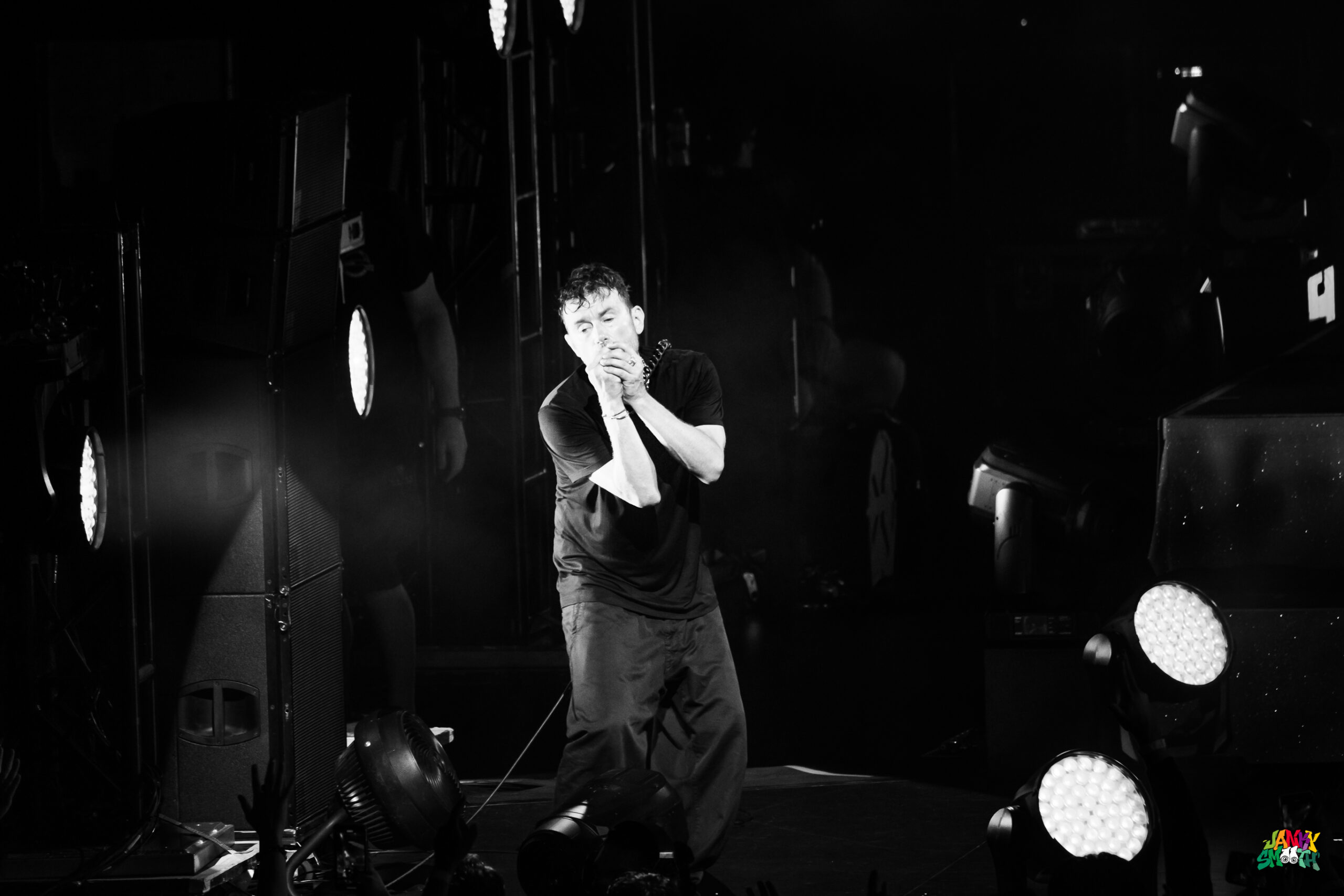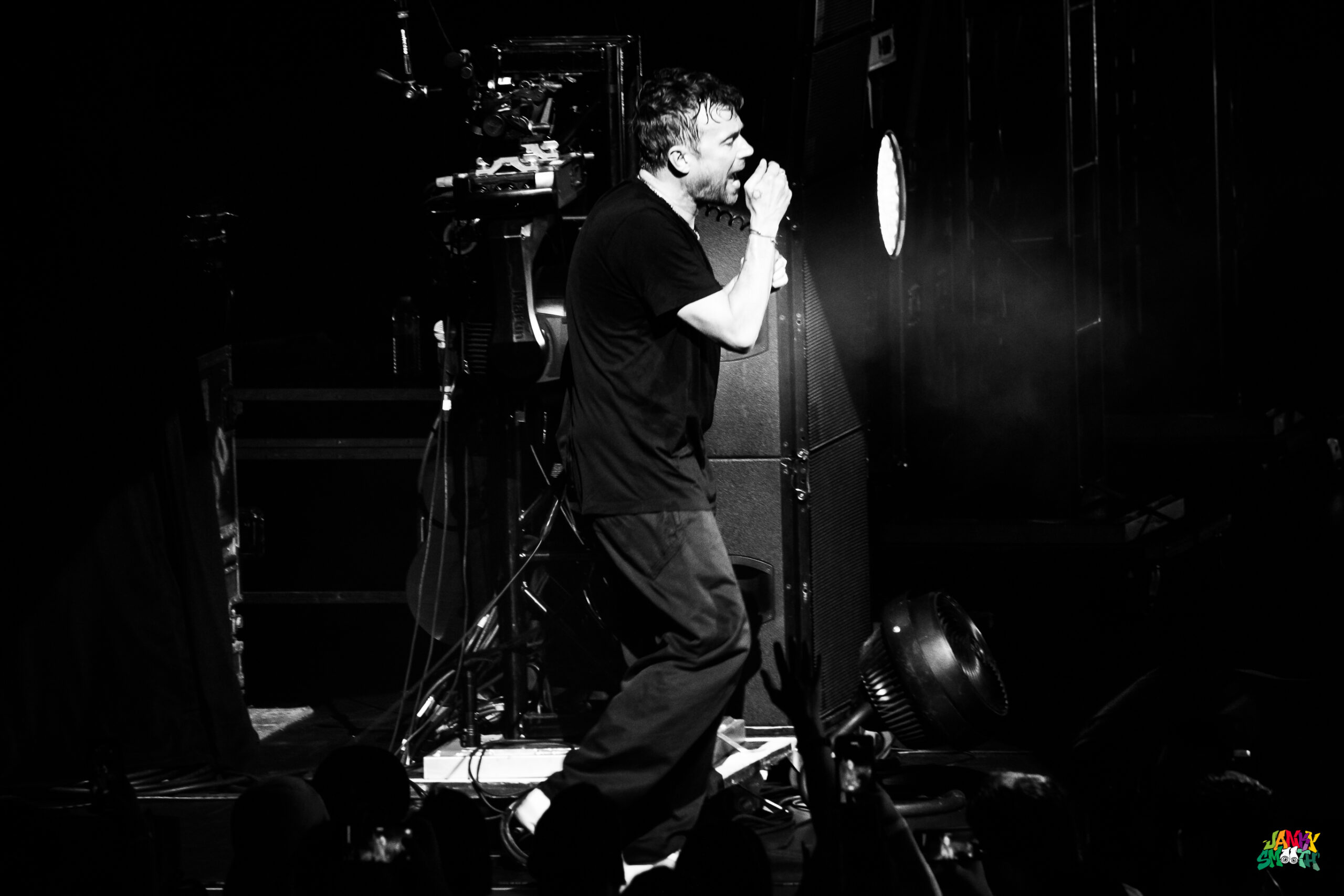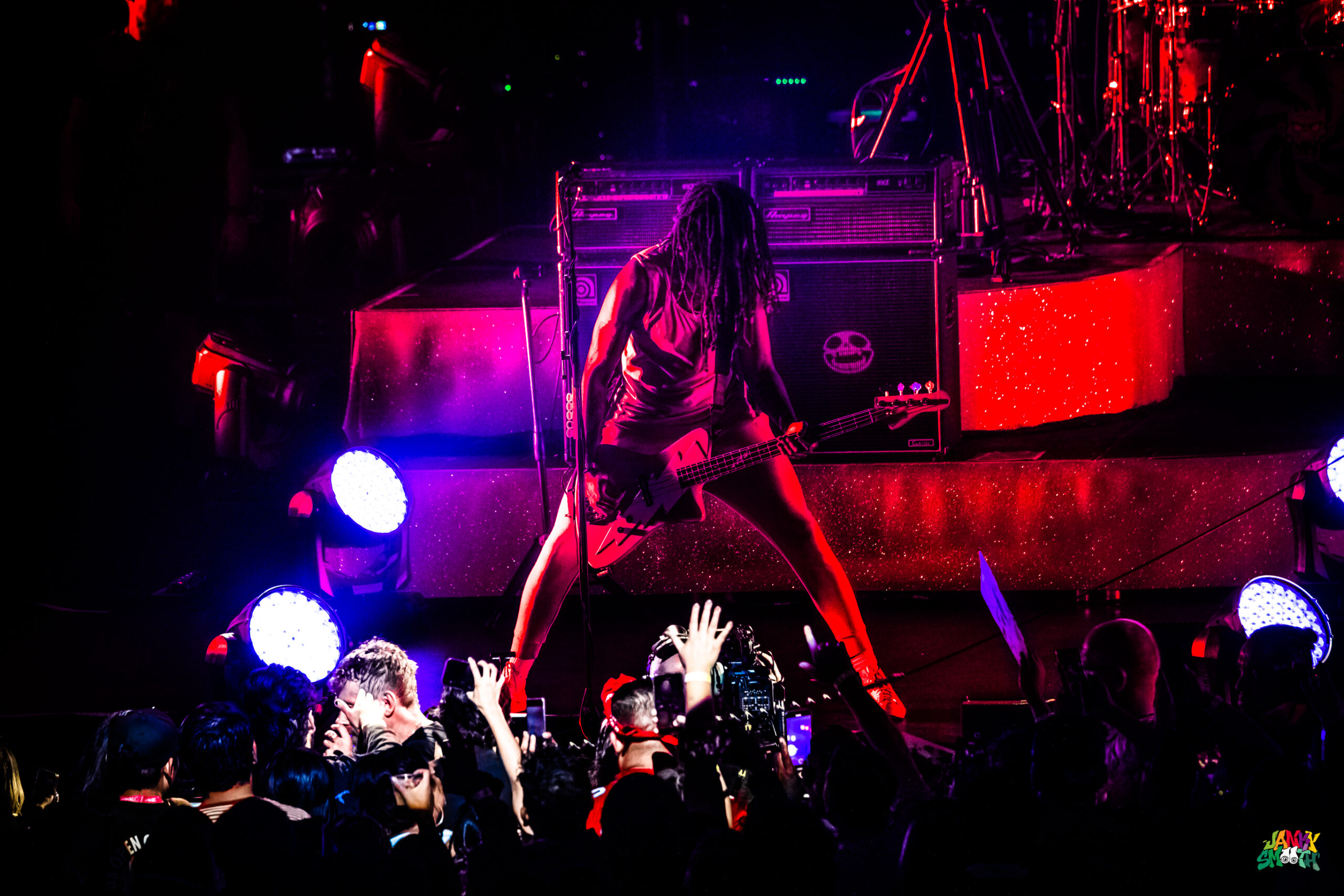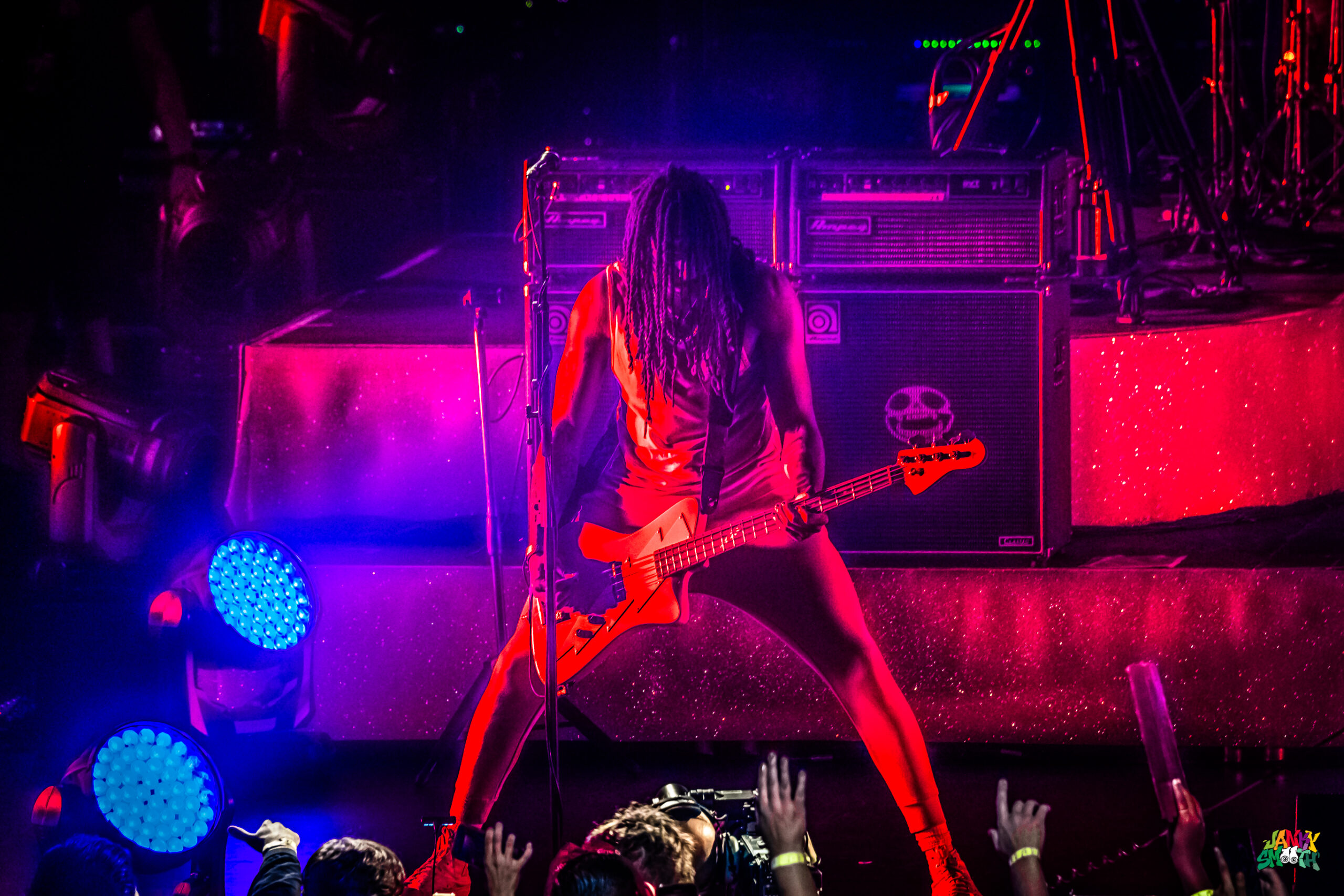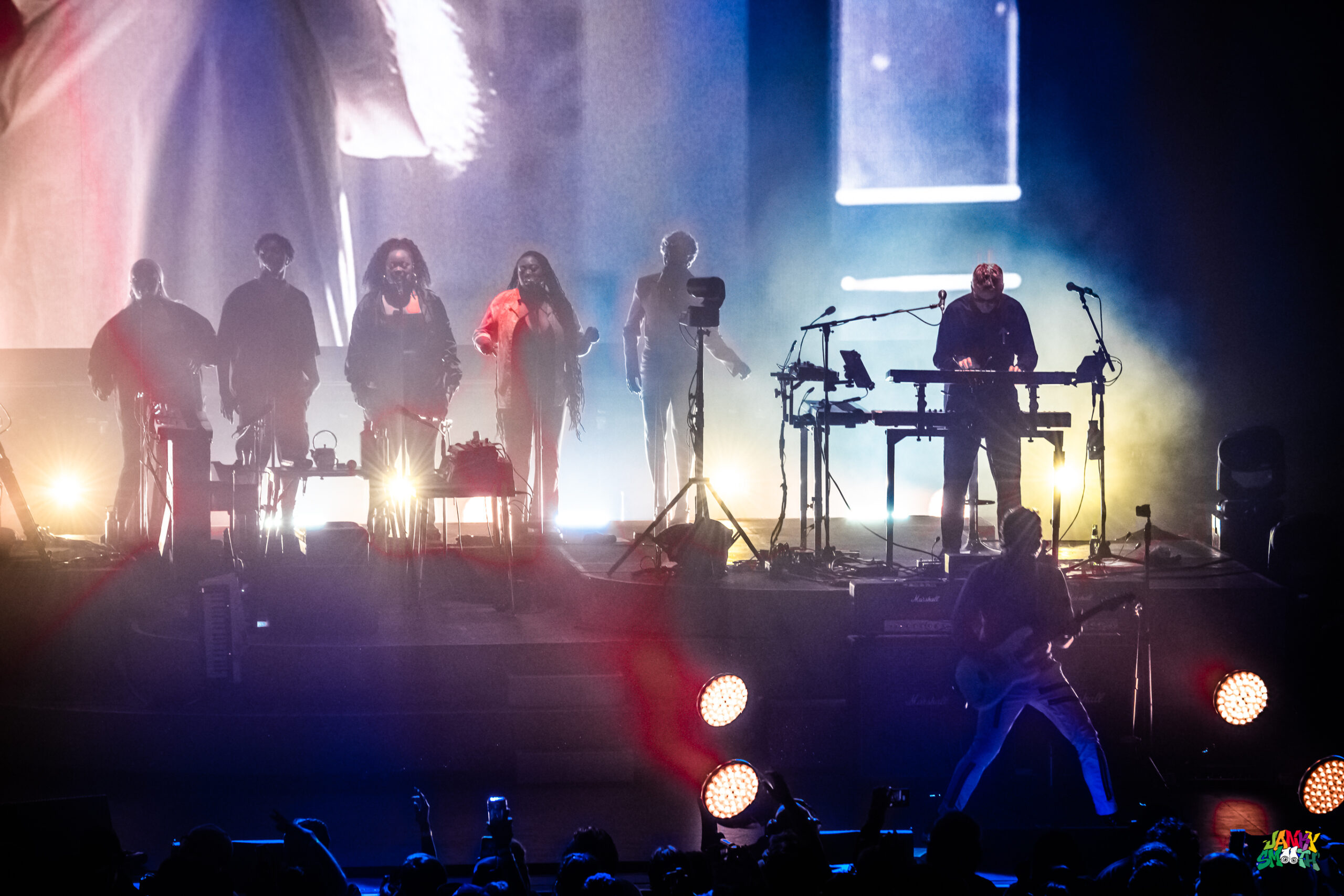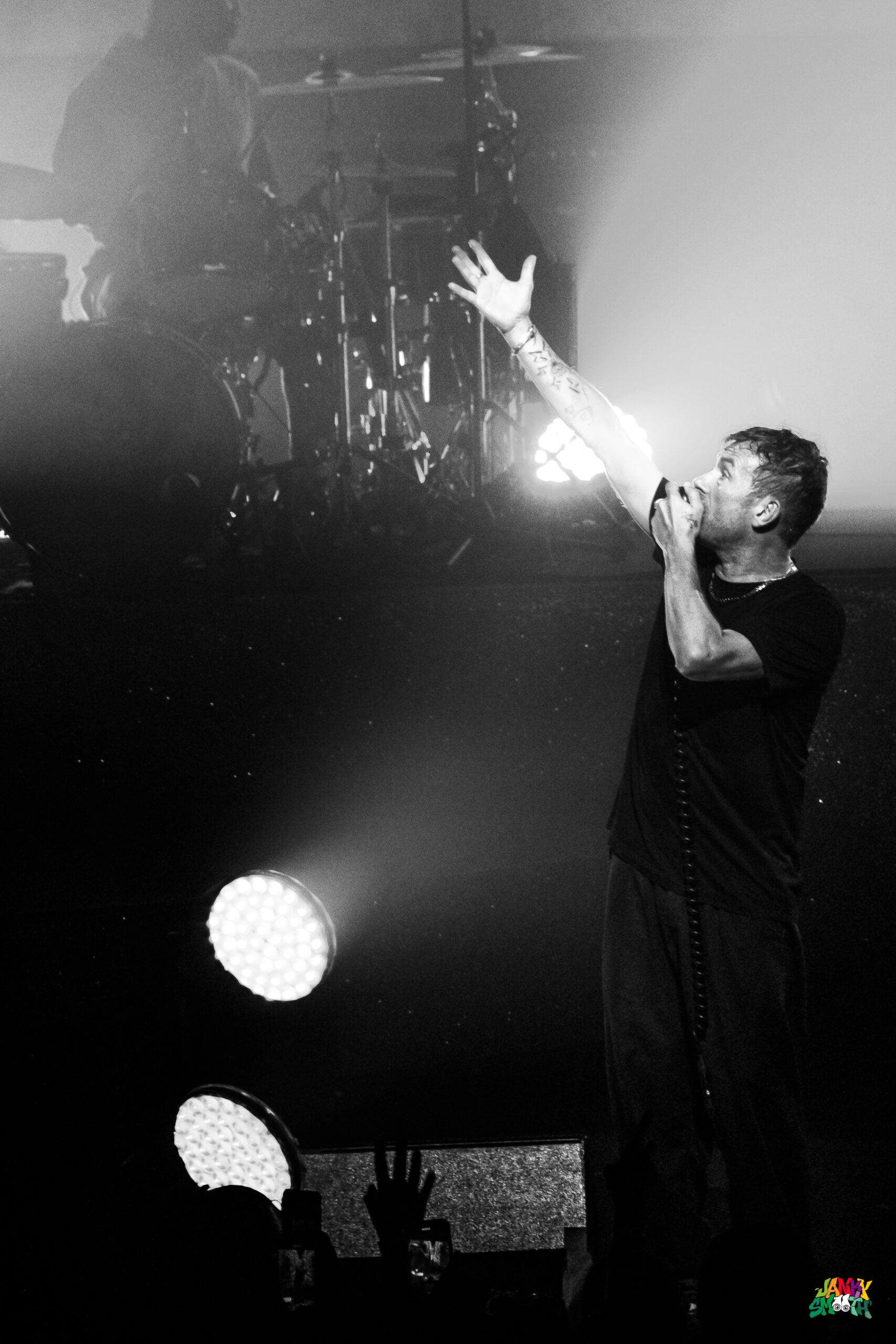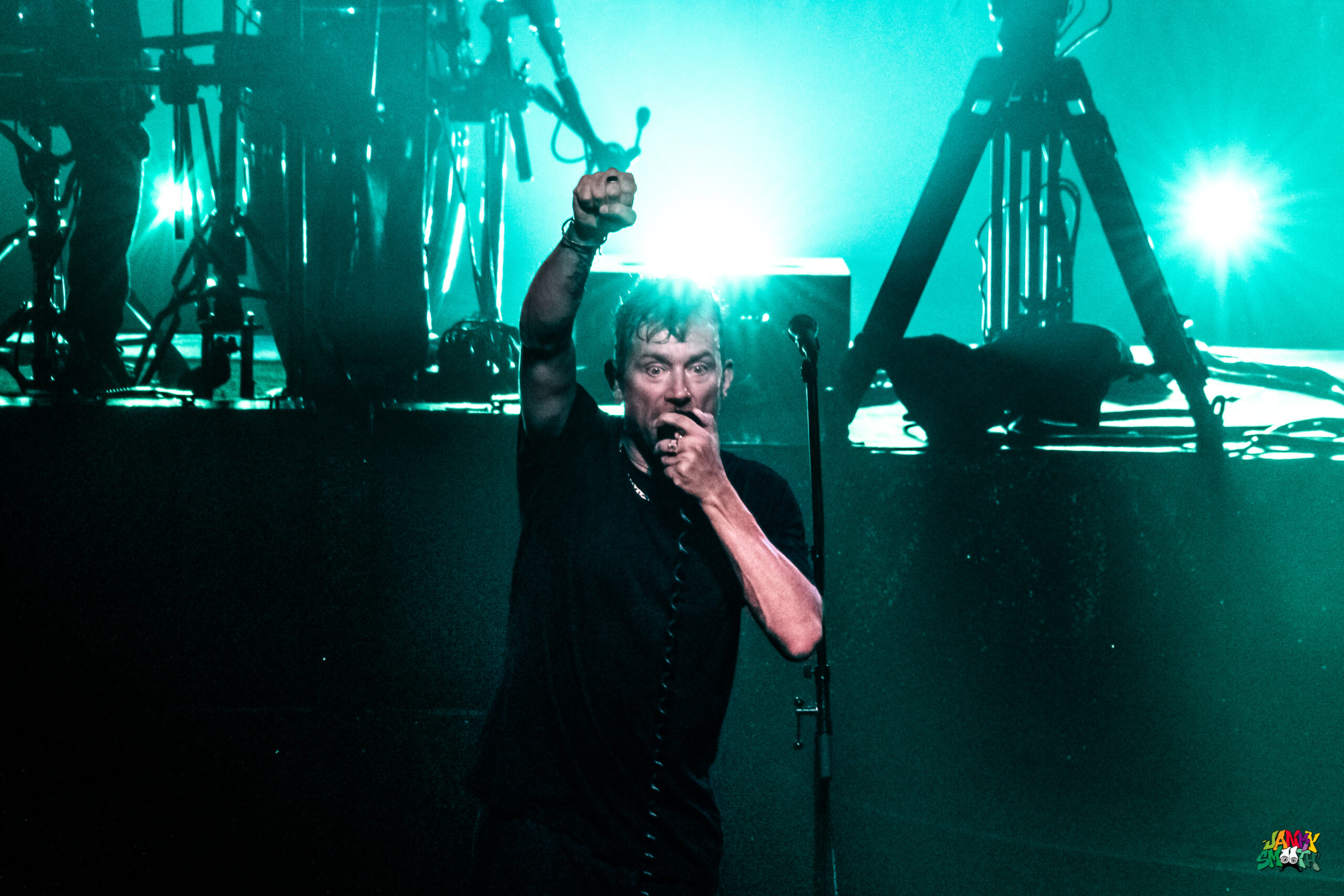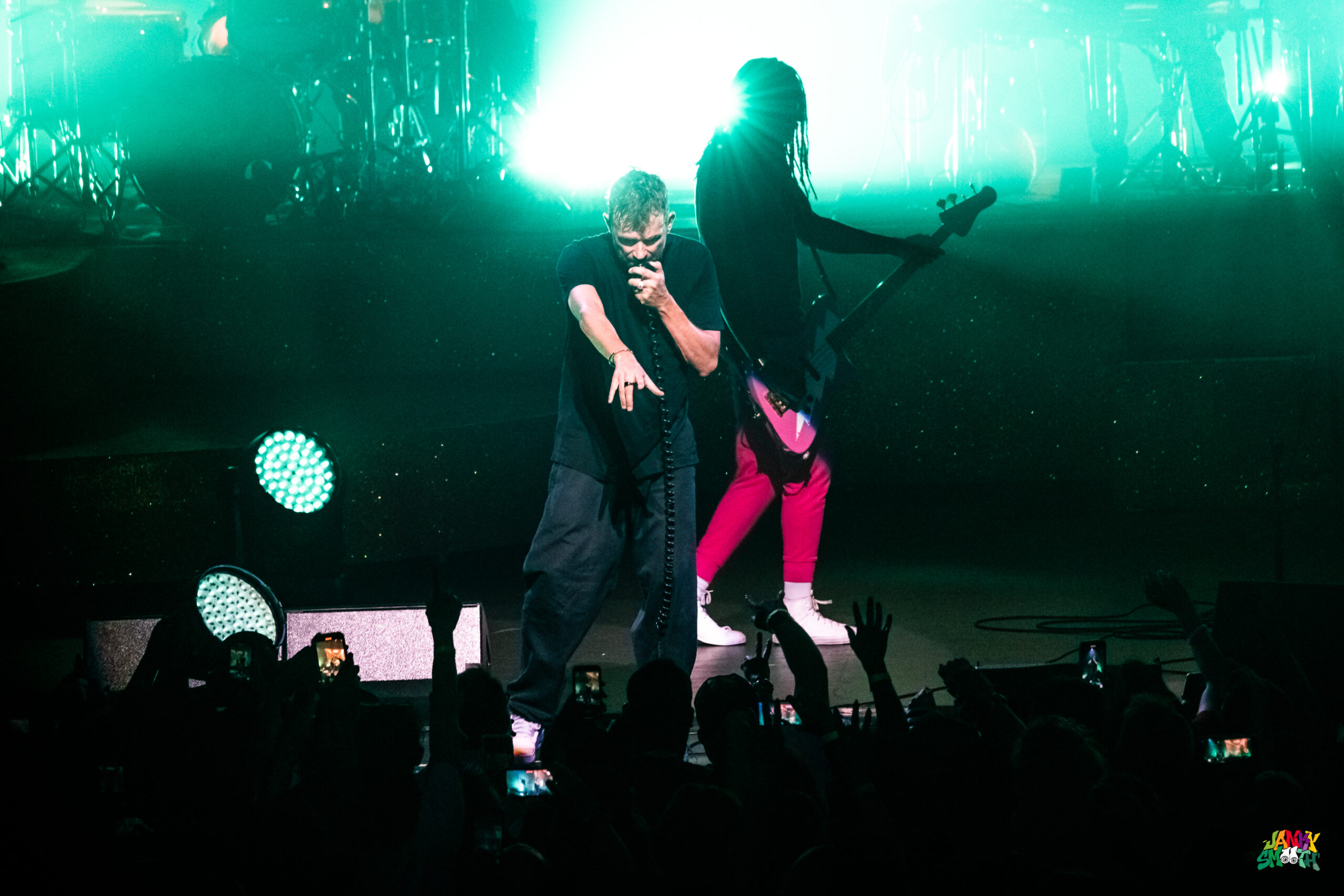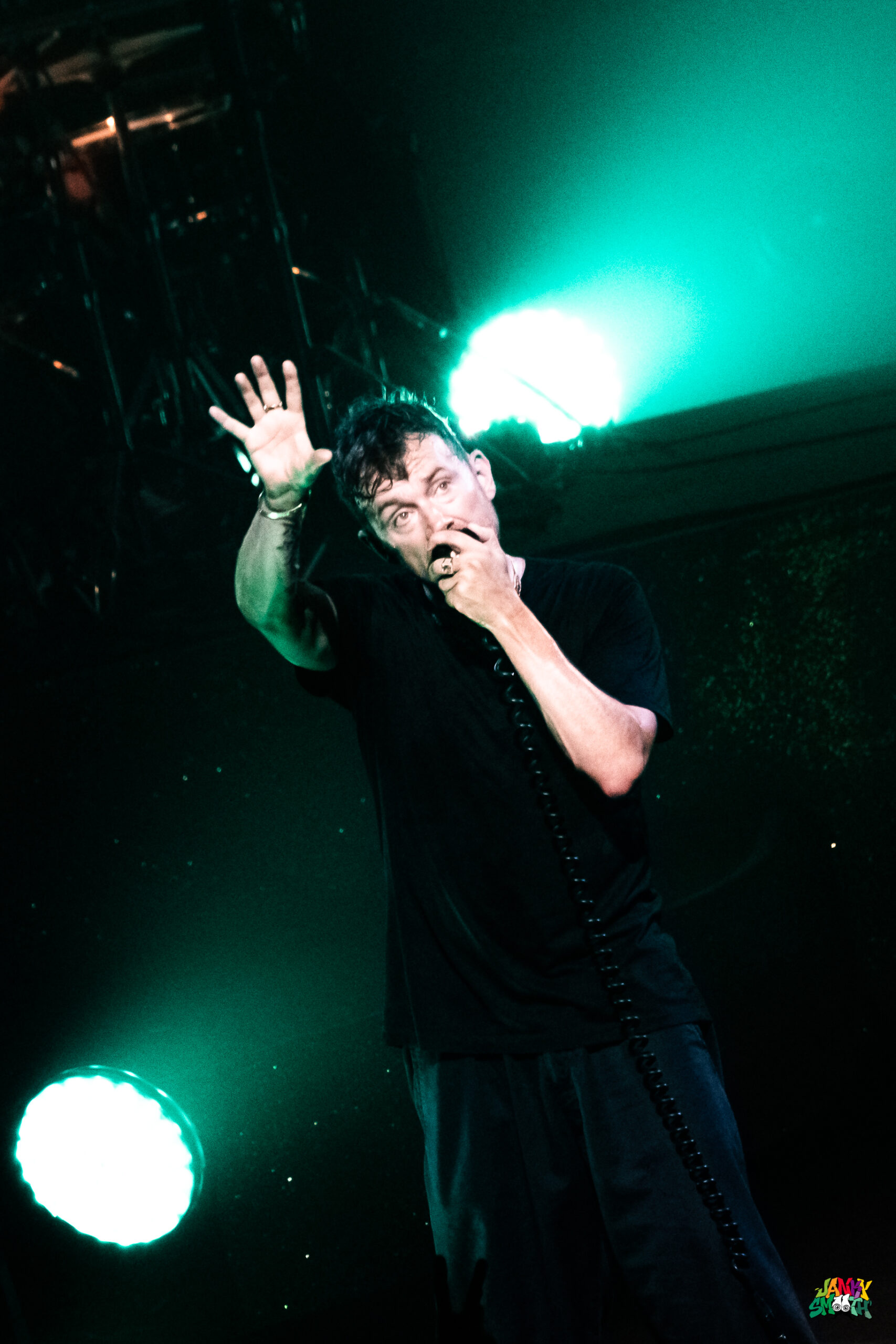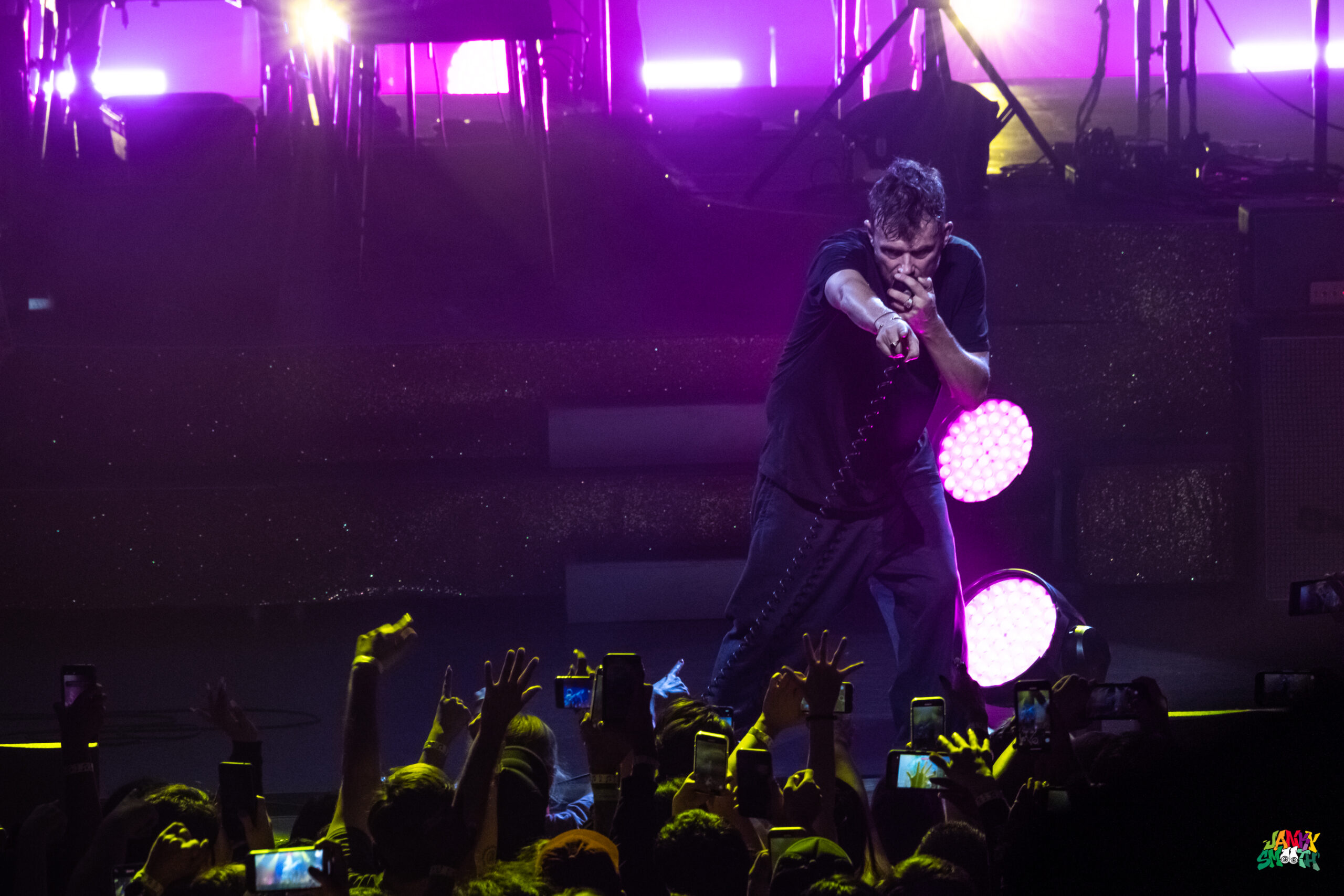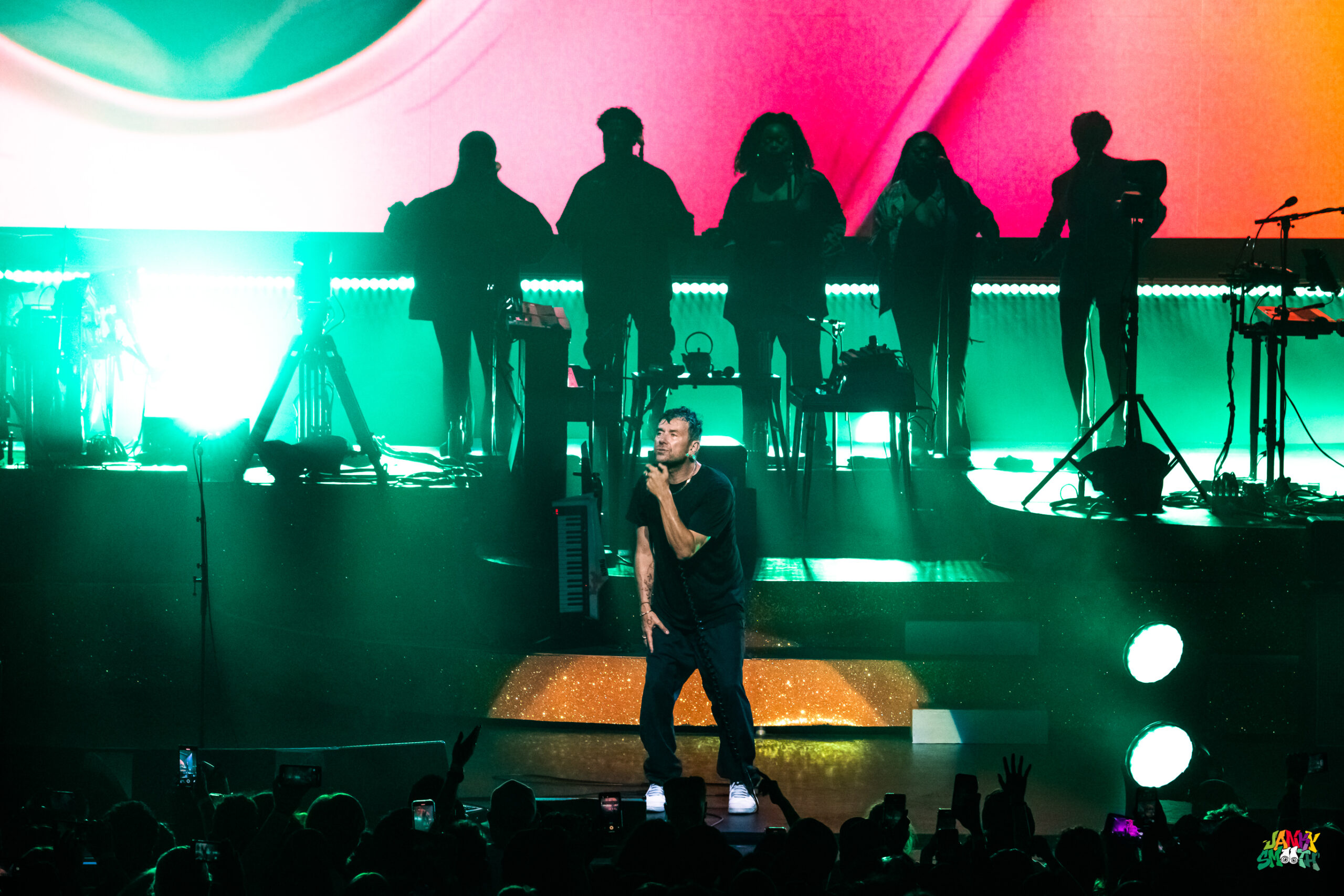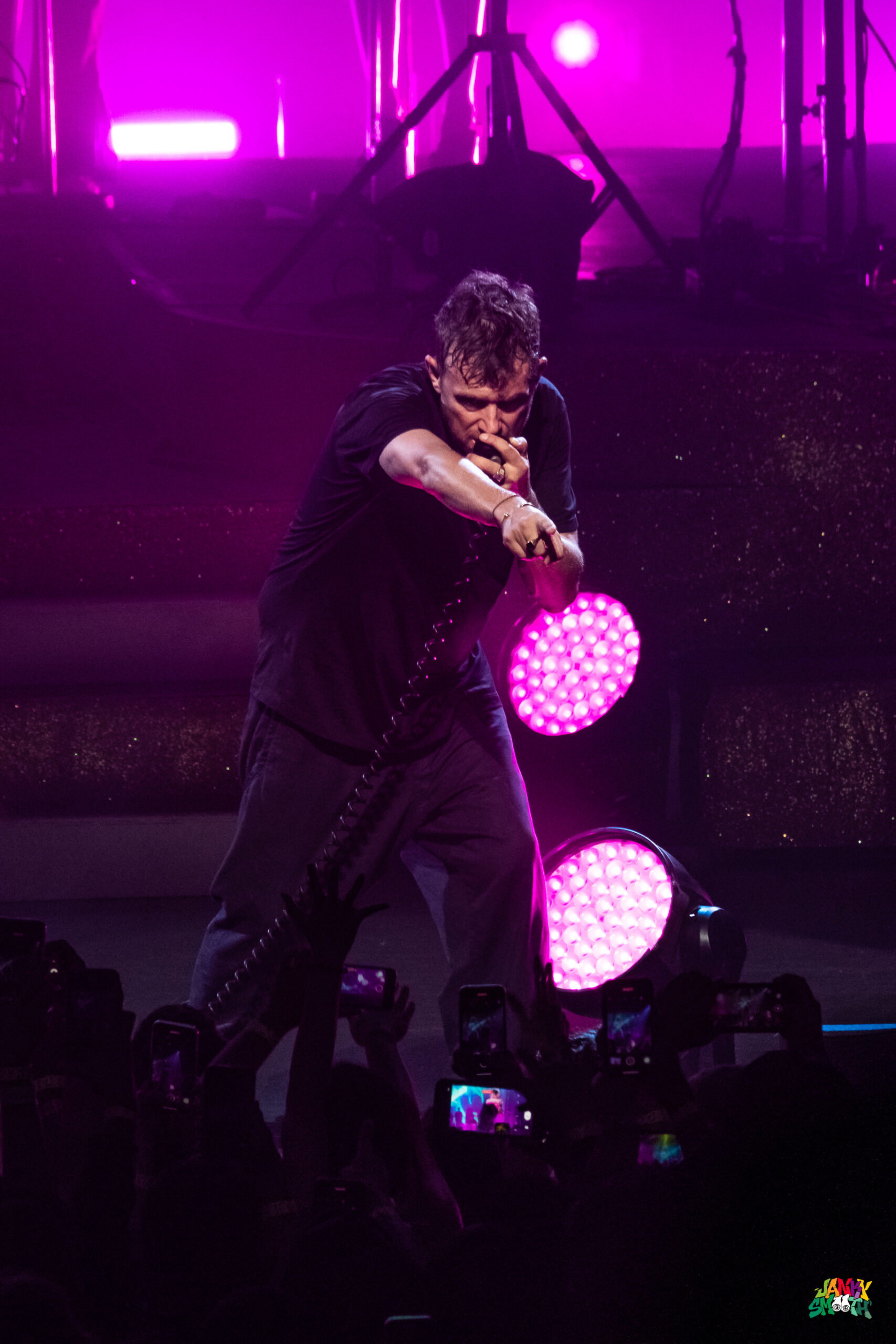 Gorillaz returned to the stage to perform their latest song, "New Gold" with Bootie Brown. The song features Tame Impala who appeared at their Forum show but wasn't around this time around. Bootie Brown remained to sing on "Stylo", then Del The Funk Homosapien appeared to perform "Rock The House" and "Clint Eastwood". Seeing "Clint Eastwood's" animation made the whole show come full circle as we saw the origins or Gorillaz represented visually. Seeing how the quality of their animation evolved overtime gave everyone pause to consider how long Gorillaz have been around and where they were when they first heard "Clint Eastwood". It's been two decades since then and the band has never been more beloved. The secret to Gorillaz's longevity isn't just the emotional depth and brilliance of their songwriting or Damon's ability to project his truest artistic self onto animated characters, it's the sense of humility that comes from the band's collaborations. Certainly Damon is a musical genius but he never acts like one. He always uplifts his collaborators so that what we know as Gorillaz isn't just Noodle, 2D, Murdoc and Russel Hobbs; Gorillaz is everyone onstage, a dream team of friends making music, each so necessary in creating unforgettable music for us to share.
Words by: Rob Shepyer
Photos by: Jessica Moncrief