A Camera, Notebook & A Foul Disposition for Sinkane at The Bootleg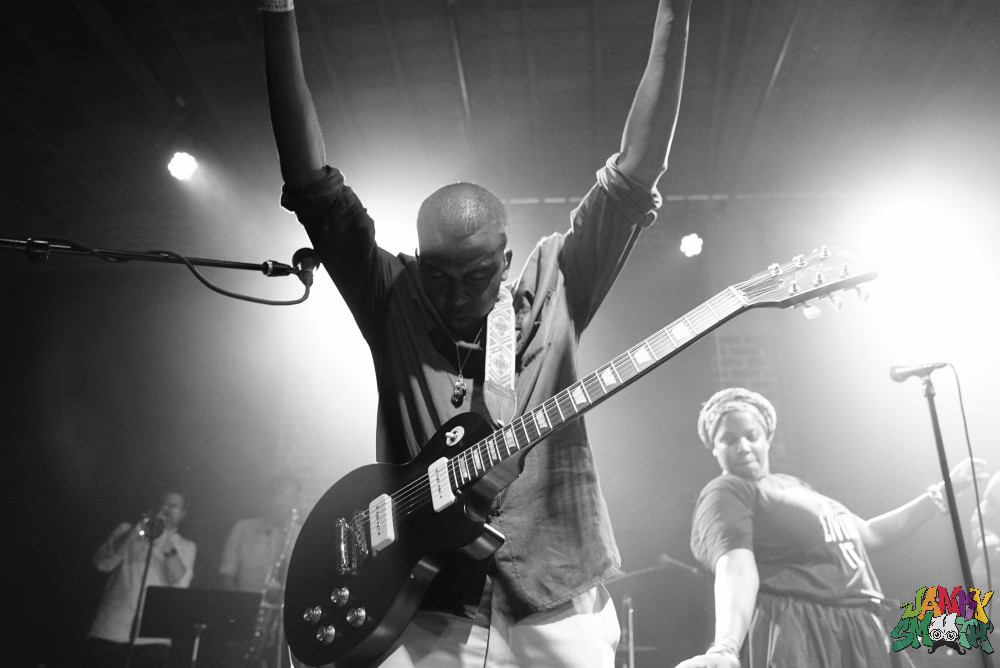 There's no way to write about last night without it being personal, deeply personal.
While in the midst of a debilitating depression, of which I am prone to, my friend and my girlfriend dragged me into the Bootleg Theatre, minutes before Sinkane was to take the stage.
I had my camera, notebook, and a foul disposition… attempting to focus on shooting something… anything to get out of this funk that had ahold of me and secretly planning to leave at the drop of a hat.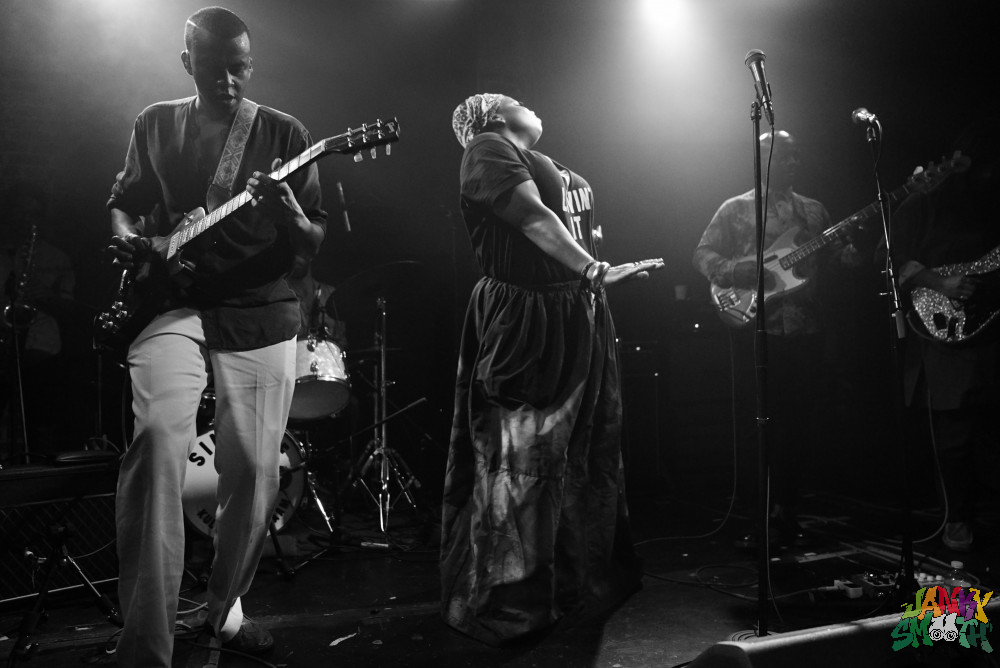 As Sinkane's 8 diverse members found their places on the stage, I had no way of knowing I was about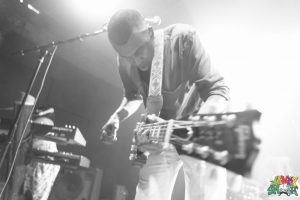 to be transformed, changed, grooved right out of the deep darkness I was in.
I look up and see the drum reads Sinkane, and right below Kulu Shi Tamaam- but I'll get to that later.
By the end of the first song, I realize Sinkane has mastered the art of build up. I'm uneasy and still not quite sure of what is going on. I snap some photos, grateful for the task.
By the third song, I feel it- that indescribable feeling you get when music transports you somewhere else, somewhere good, somewhere so far away from your own everyday life, that for a moment you forget everything but the music.
Sinkane is fronted my Ahmed Gallab; born in London with life stops in Sudan and Ohio. Sinkane moonlights as the Musical Director of the Atomic Bomb! Band along with the members of the band that played with him at the Bootleg on this night.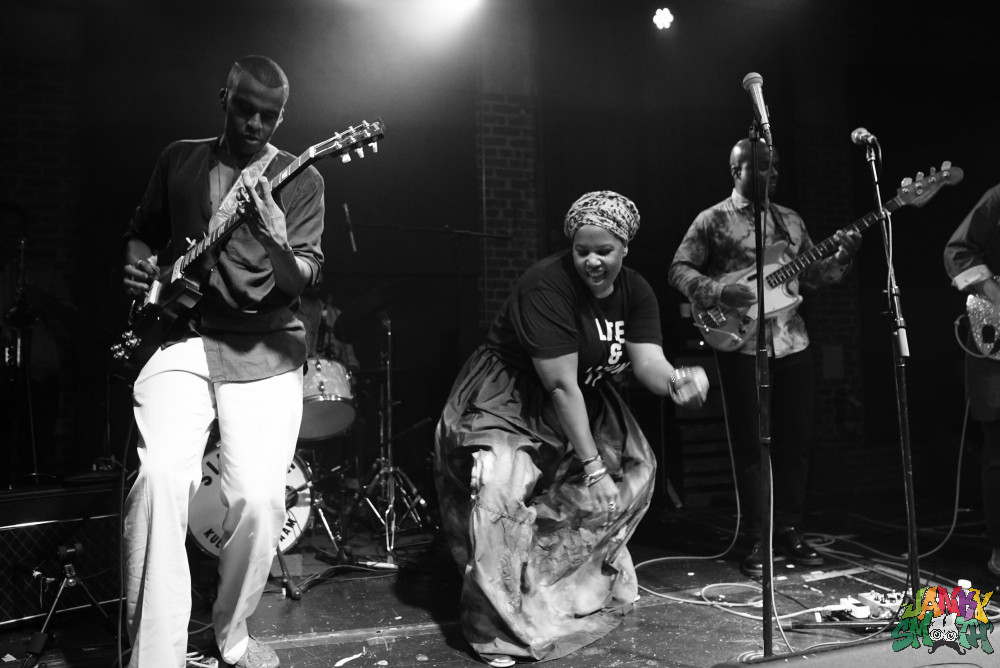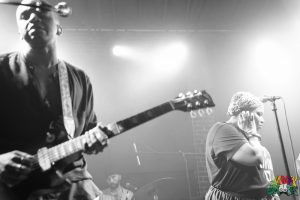 Atomic Bomb! Band, which focuses on the music of Nigerian Electro-Funk legend William Onyeabor, and whose members include: David Byrne (Talking Heads,) Money Mark (Beastie Boys,) Pat Mahoney (LCD Soundsystem,) Damon Albarn (Blur & Gorillaz,) Dev Hynes (Blood Orange,) Alexis Taylor (Hot Chip,) and a slew of other greats- which gives us a little insight as to some of Sinkane's influences.
The musicianship of the entire 8-piece band is unparalleled. You can see the sheer joy in the guitar player's face, as he hits it right in the pocket, as he gives Ahmed a knowing smile.
At times, last night I felt like I could have been in a Dolomite movie…or Shaft…or The Harder They Come… and it was always changing part Dub, Funk. Jazz, Reggae, Rockin' Blues and R&B- whatever you want to call it, it was pure. It was good.
I wish I could thank each of the 8 musicians personally for last night. I don't think I was the only one; the entire crowd was swept up, moving and grooving through the entire set.
It wasn't until this morning that I looked up the definition of the words Kulu Shi Tamaam and I had to smile- it means everything is great.
While everything might not be great, we could all use a little more Kulu Shi Tamaam in our lives and seeing Sinkane at The Bootleg is the perfect example of how music heals and raises us, raises ME to a higher level.
Words and Photos: Todd Anderson