Real Horror Show: Hat Trickers and Lower Class Brats at the Bootleg Theater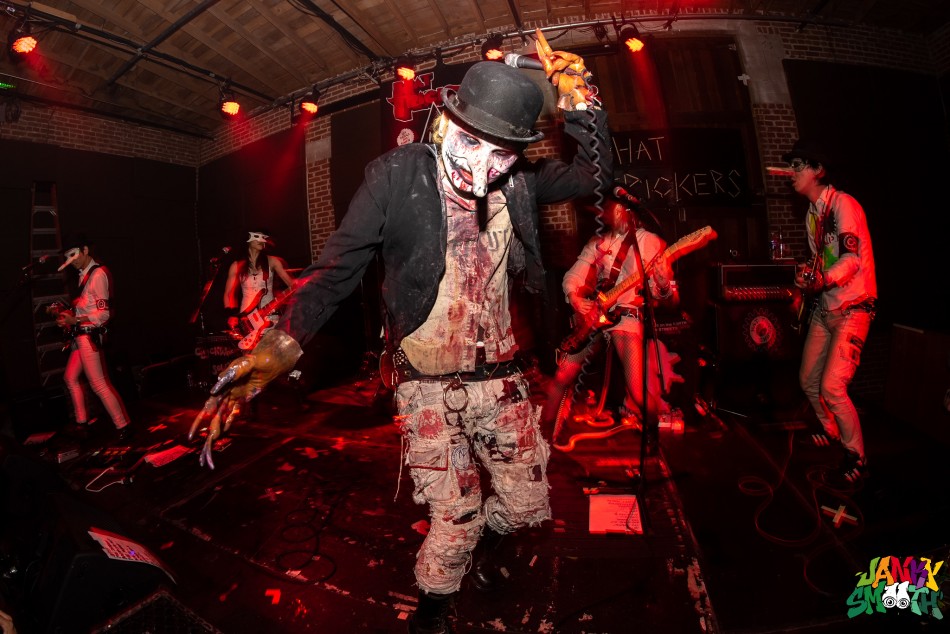 Welcome my brothers, to a gathering of Clockwork soldiers, the likes of which you've never seen. Among us were Adicts, Brats, and Trickers, all in for a smattering of the good ol' ultra violence. Manic Relapse gave the West Coast a first taste of the moloko plus but it was only a few days later that Los Angeles got their fix, oh yes we did, my brothers.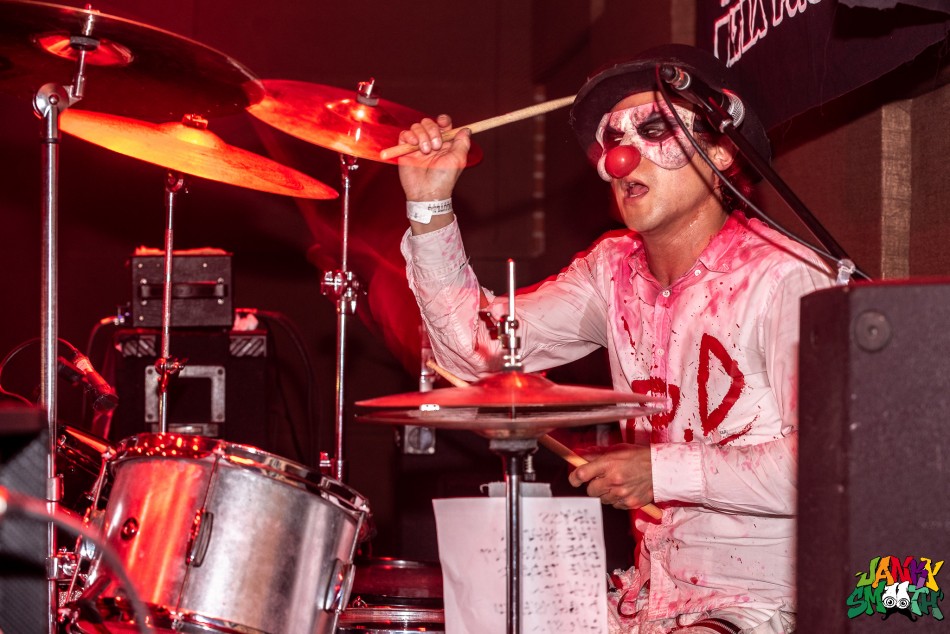 Hat Trickers and Lower Class Brats sharing a stage at the Bootleg Theater is what droog dreams are made of. Even Monkee from the Adicts was in attendance for this horror show. Hat Trickers, all the way from Japan, are the East's premiere Clockwork Orange inspired horror punk band. Their songs are reckless, violent, and anthemic and could lead a young man on the streets of futurist London to commit all sorts of atrocities in the name of youth, ennui, and chasing happiness. Of all the band's that play with that movie's aesthetics, I'd expect Hat Trickers would be Alex's favorite.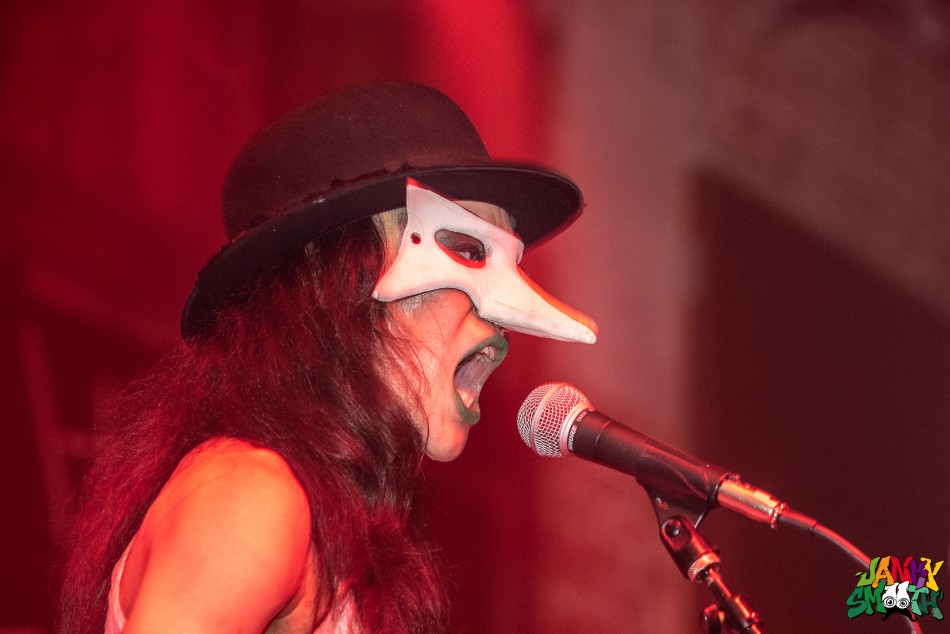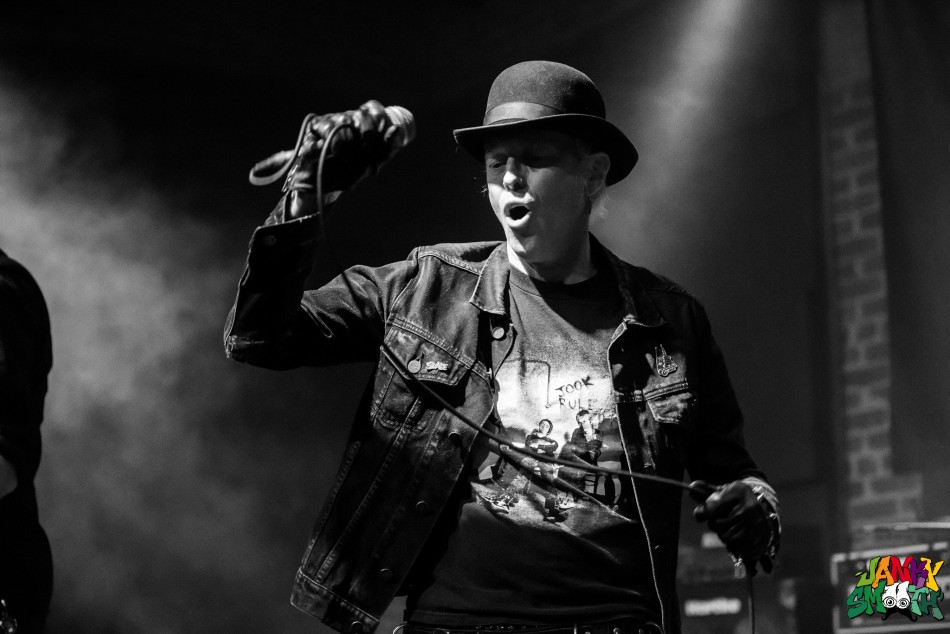 All lineup long, true punk brethren let their lights shine with some of the most visceral and in your face punk rock you could hear in 2019 AD Los Angeles. This begins with End Result, a trio of rabid young men that play their instruments with such intensity that the grip of the music cannot be denied. The duel vocals felt like two souls screaming from a pit of hell. The guitars and bass were strummed and slapped callously, without any care what they could be doing to our eardrums, I could see this band one day conjuring the most violent pit of any lineup they grace with their presence.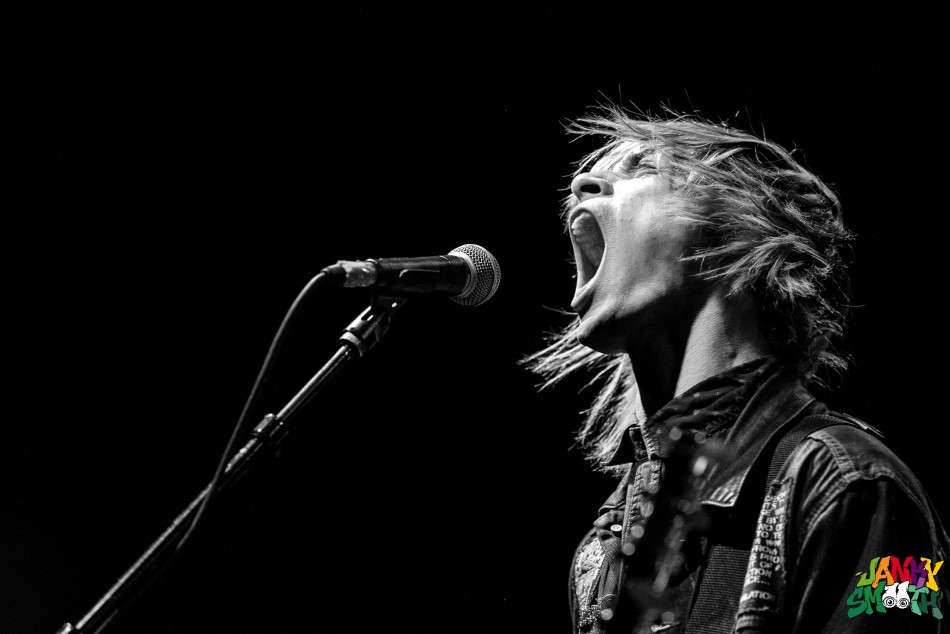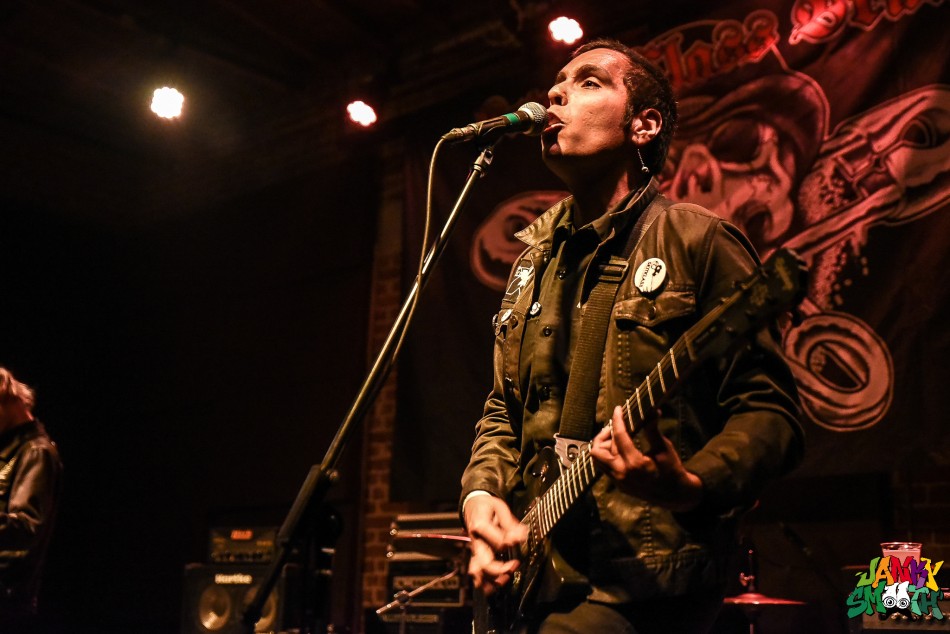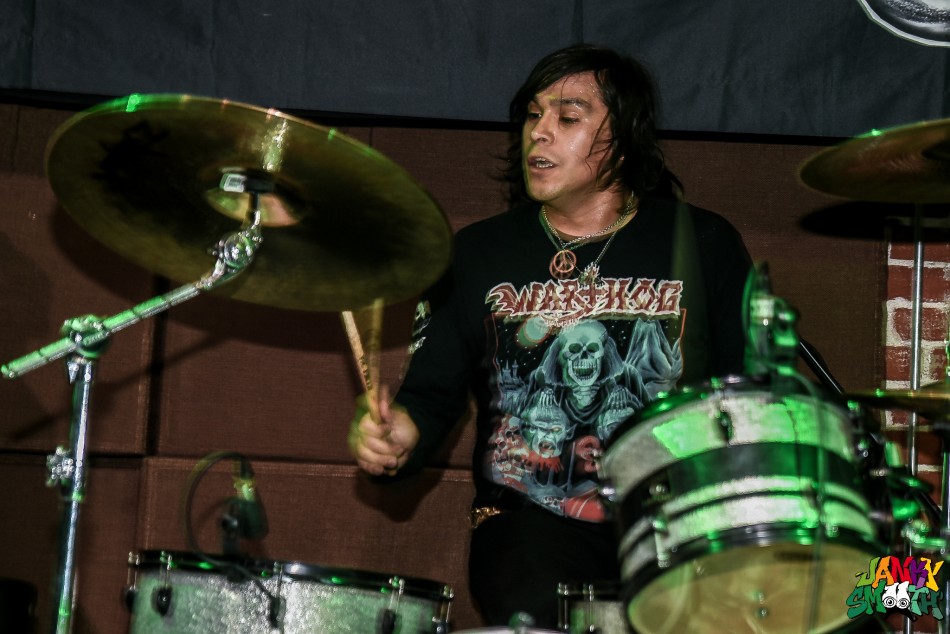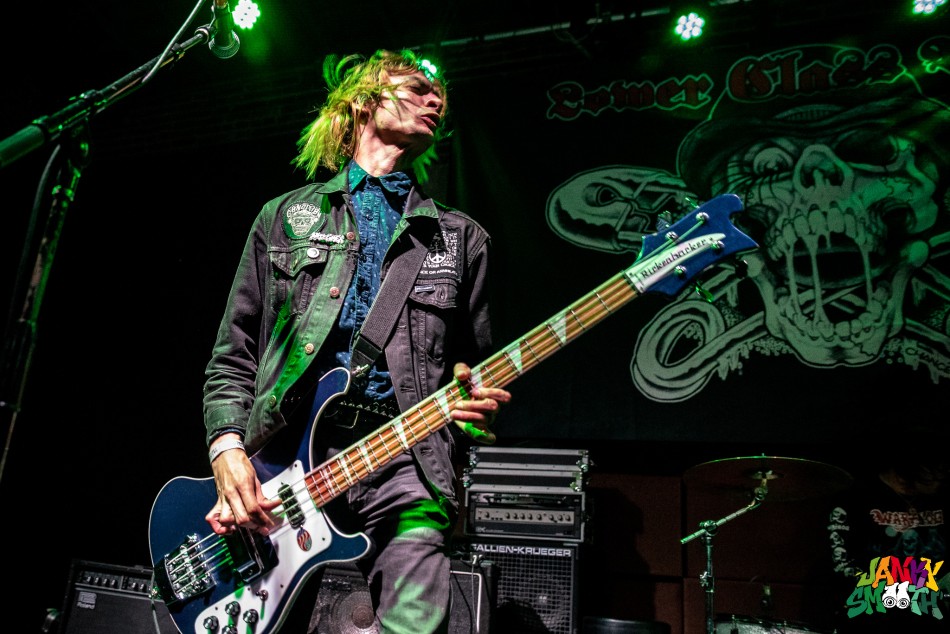 Police Shit was next, a band that embarked on a Japanese tour shortly after this show. These true punk chaps play a twisted take on traditional pogo punk with plenty of Oi! sensibility that could enchant any crusty to let loose and have a great time. This was the perfect band to get the beer flowing into every punk's gulliver. The songs were fun, catchy, and the players exhibited a level of talent on each of their instruments that you don't always see in punk of this variety.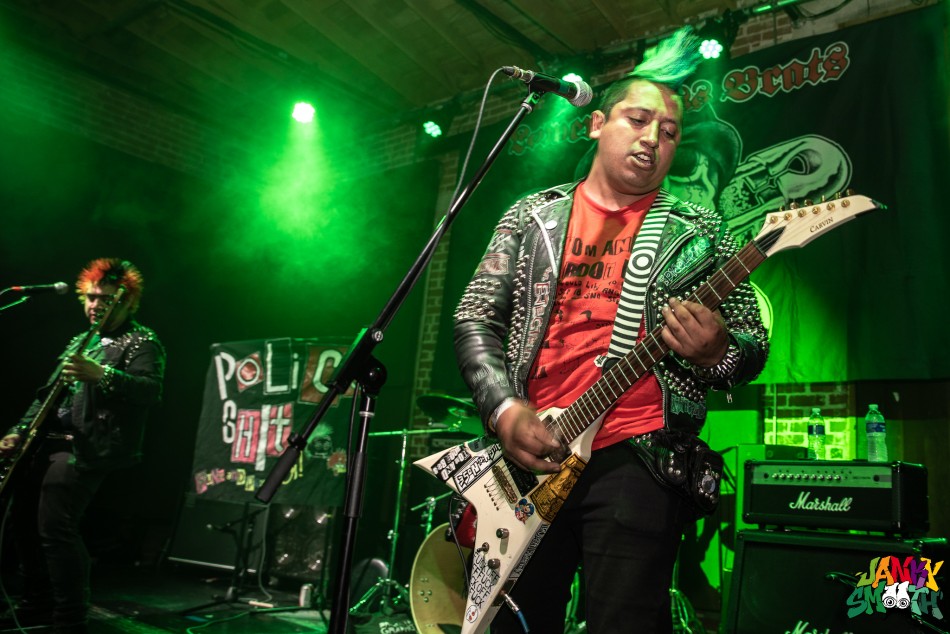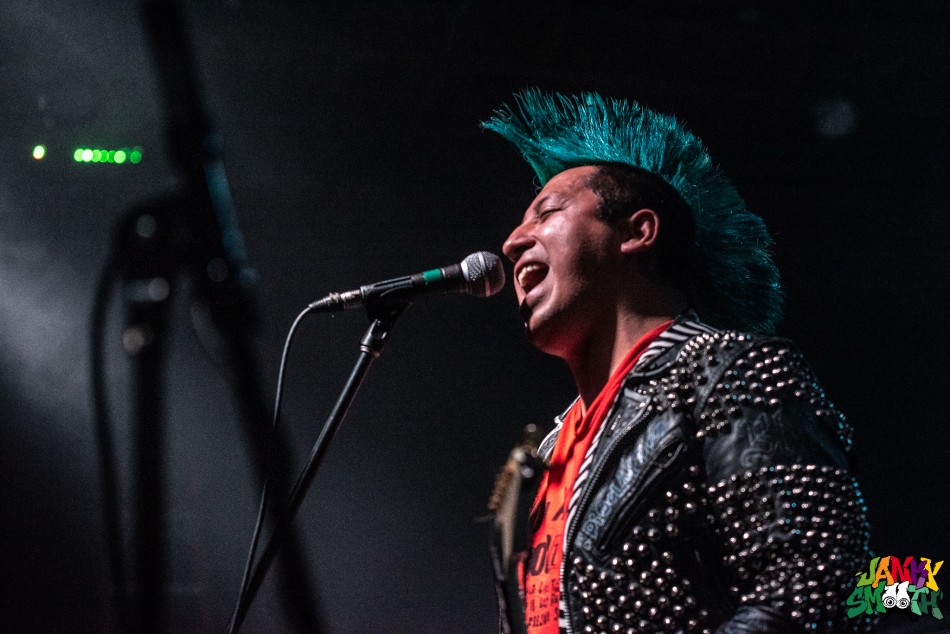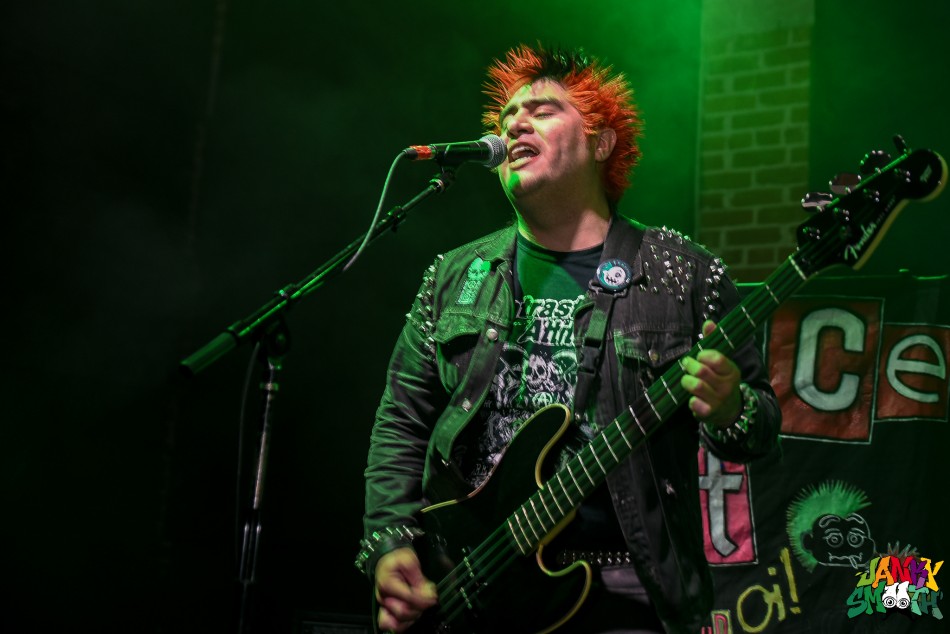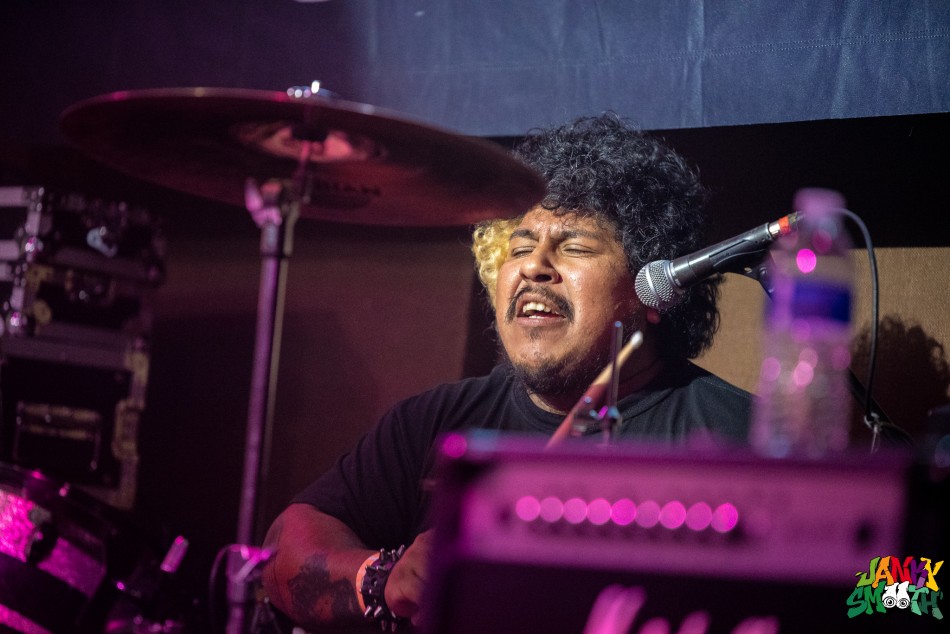 Legendary Oi!/Street punks and America's answer to A Clockwork Orange, Lower Class Brats were incredible on stage. From the playing, to Bones' stage presence and ability to control the LBC army, to Marty Volume's absolute shredding on guitar, this was a punk band to admire if there ever was one. These days, you rarely see crowds eat up a band's set like they did for Lower Class Brats, knowing every word to every classic, they weren't afraid to push the envelope and act up in ways they could always blame on the alcohol. One of my biggest take-aways from this set was the new songs the band played from their upcoming album. The new songs were great and didn't sound compromised, processed, or out of touch like you might expect from veterans still in the game after all these years. No, these songs were great simply on their own sonic and lyrical merits.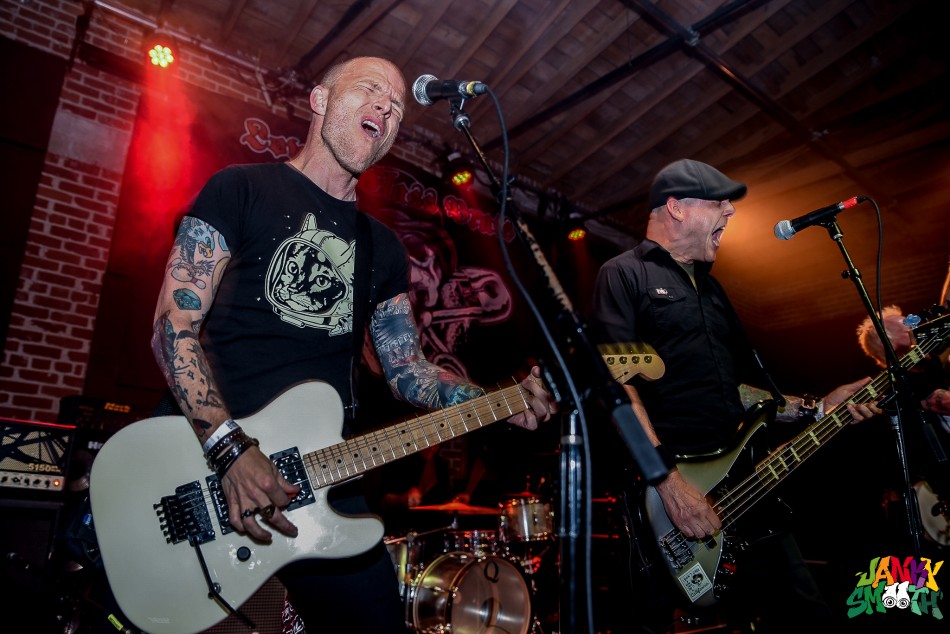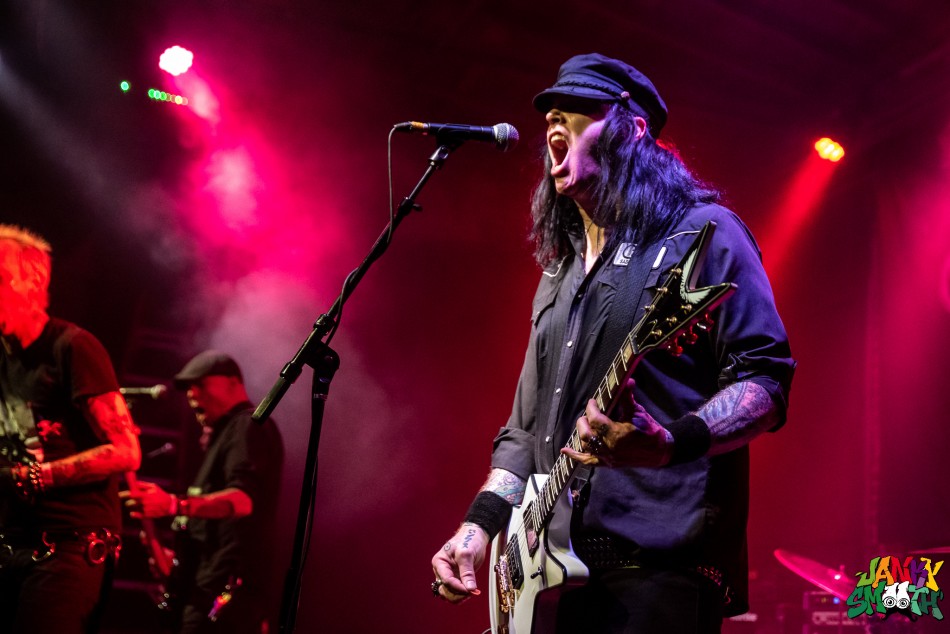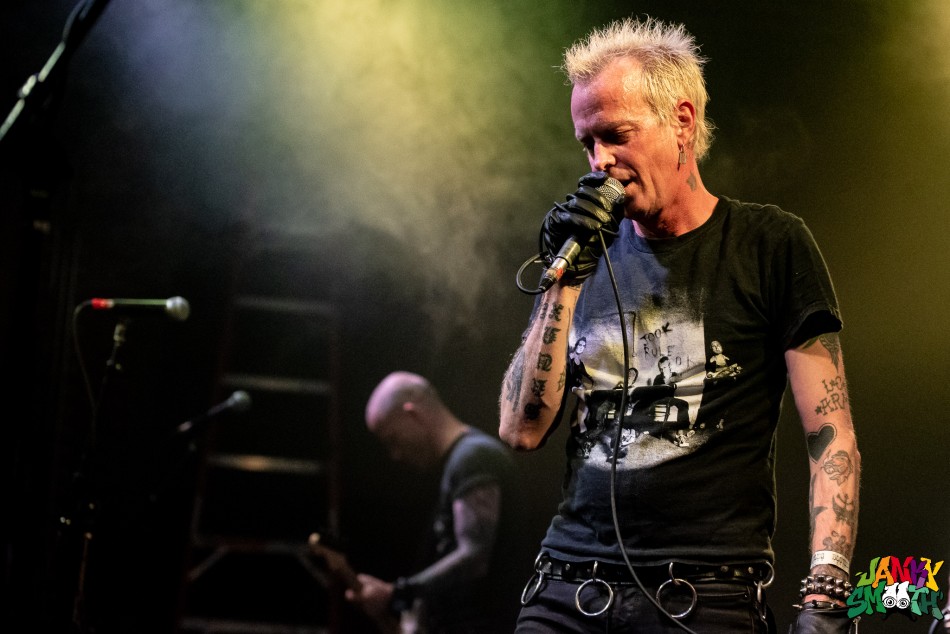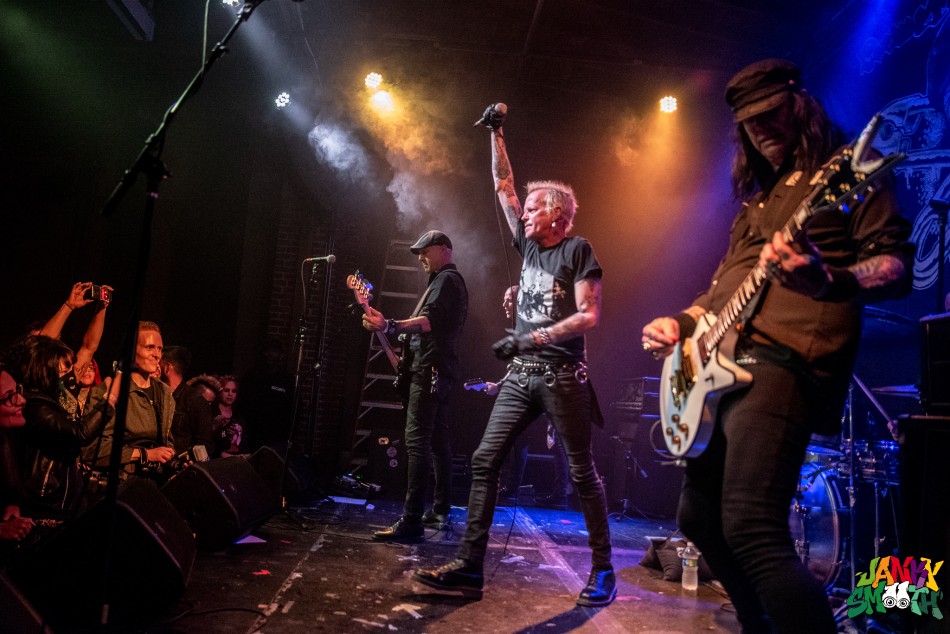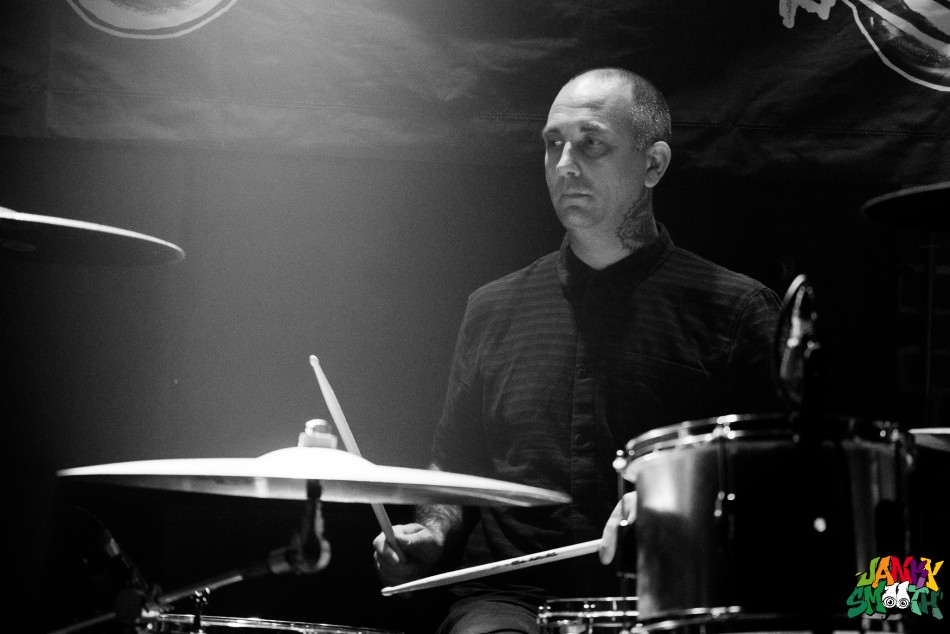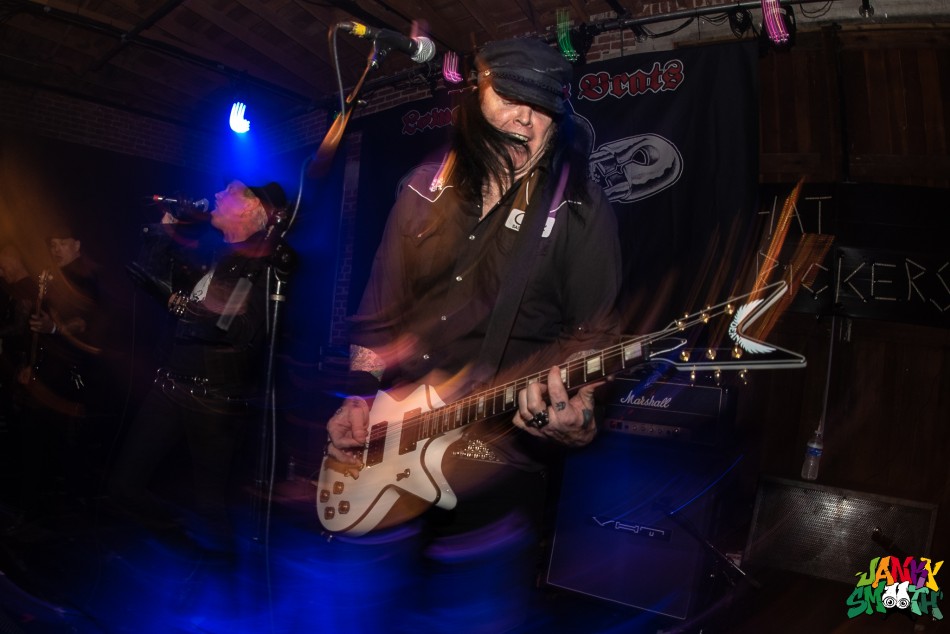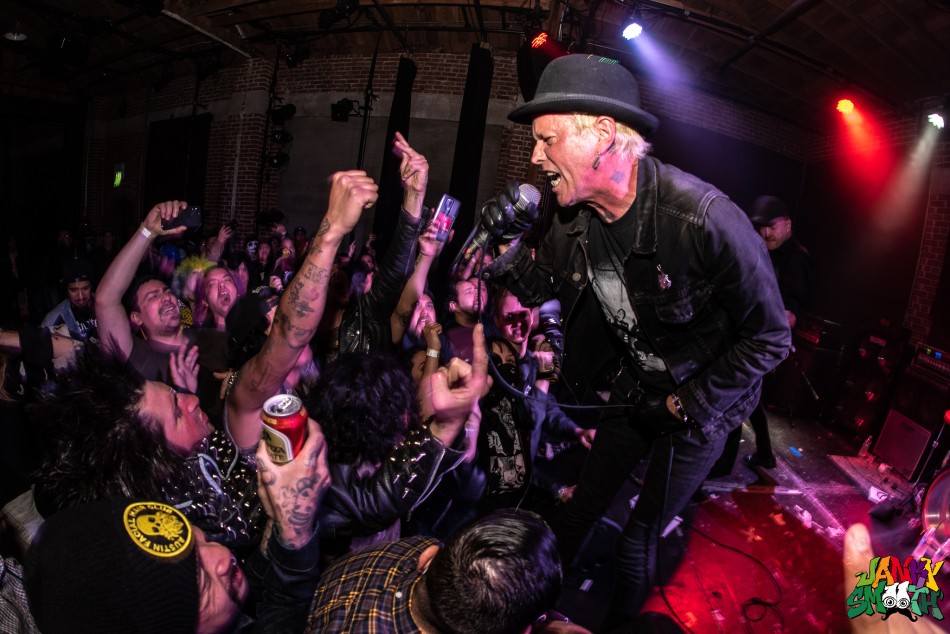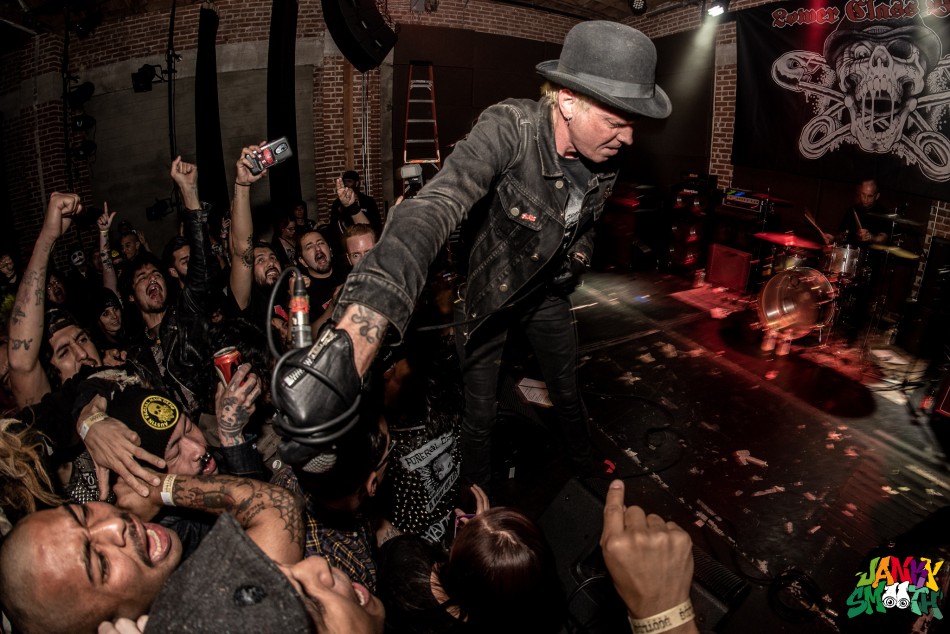 Hat Trickers are one of the most energetic, enigmatic acts you could ever party to. All donning masks with elongated noses, the likes of which little Alex wore to commit acts of sexual atrocity, these young male and female droogs share a commitment to create the most unhinged, fun, comedy and drama a punk band can on a bare bones budget. The band's singer, Kenji, performs with such strangeness that you think the kid was taken out a cage, a prisoner of some London dungeon, before trudging onto the stage with a drunken, cripple's stupor and a hunch on his back. As a performer, he's a master of body movement, every digit and limb is used to communicate a character trait of derangement and monstrosity. Kenji is Japan's horror punk equivalent to Nivek Ogre of Skinny Puppy. The music of the band is chaotic, fast, and carries this sing-along, flag waving feel, as if all us young, lost boys could band together under this music to change the world's image into one more true and vicious. The main philosophical question of Clockwork Orange is "is it better to be evil or forced to be good?" Hat Trickers pose the answer that perhaps there are forms of "evil" that are in fact, good.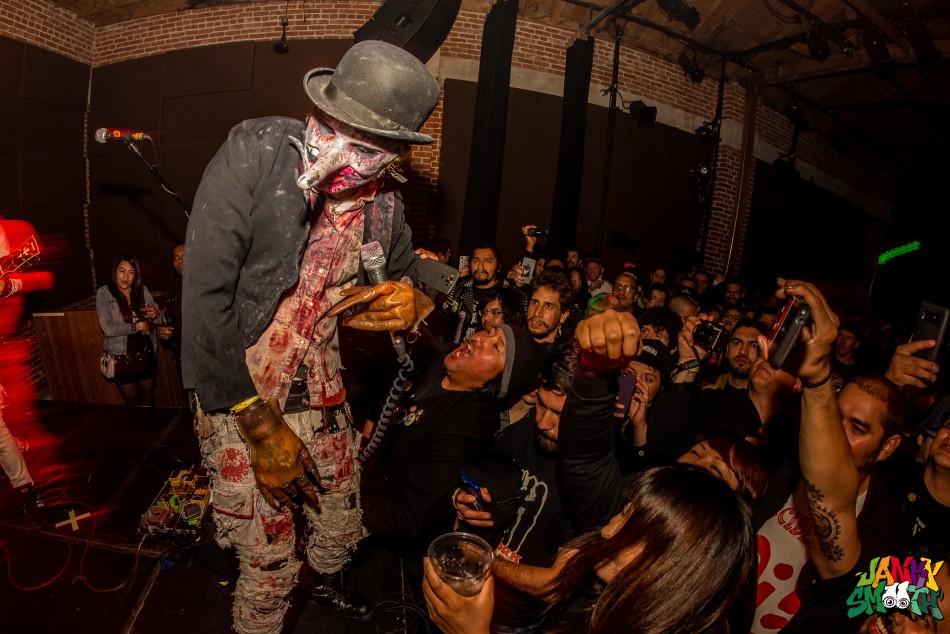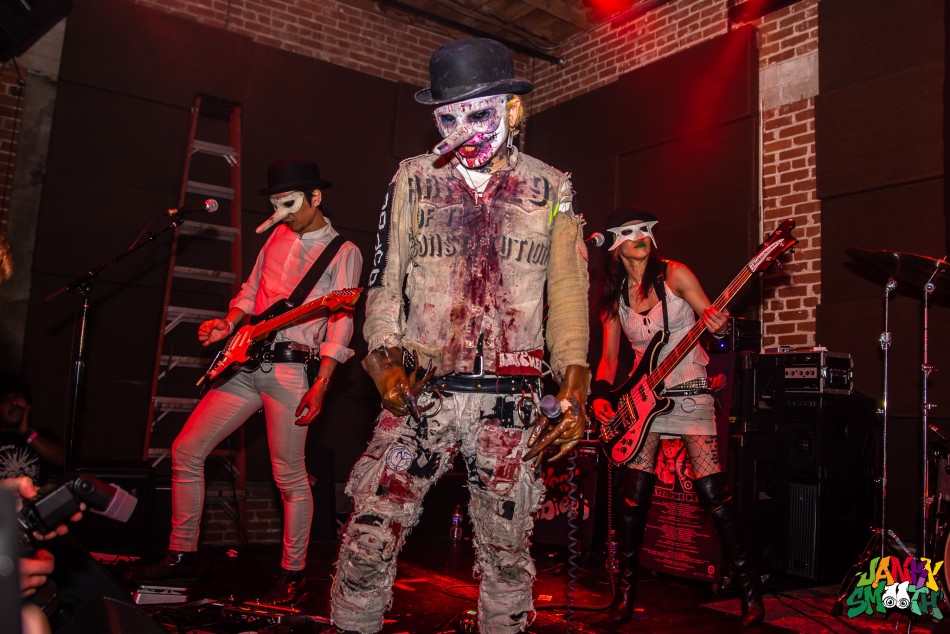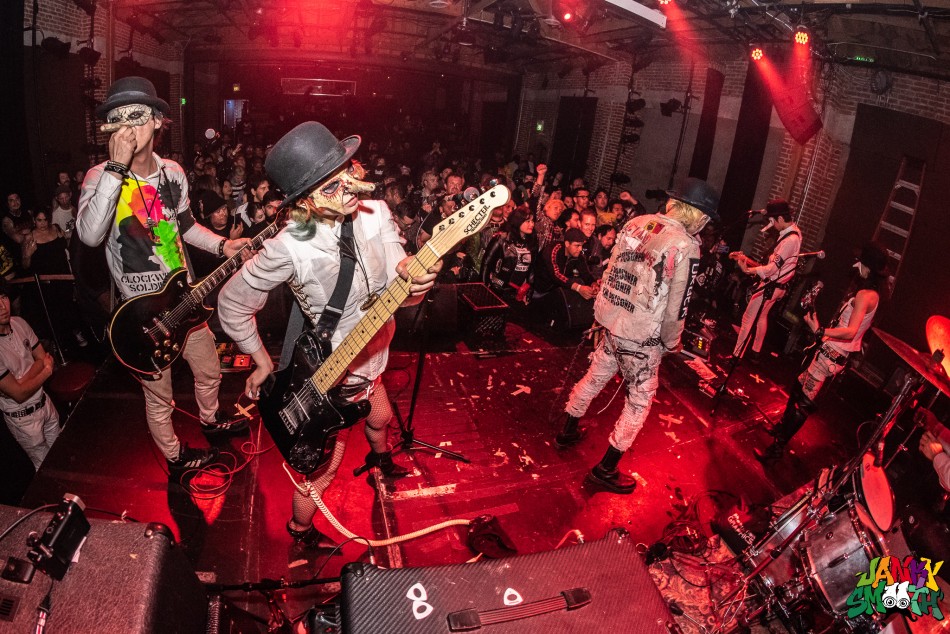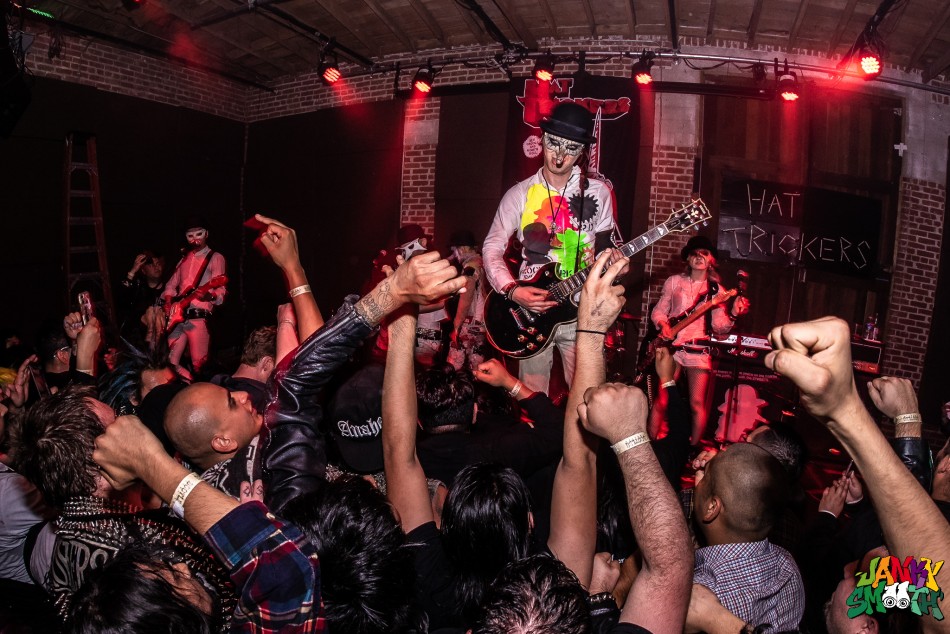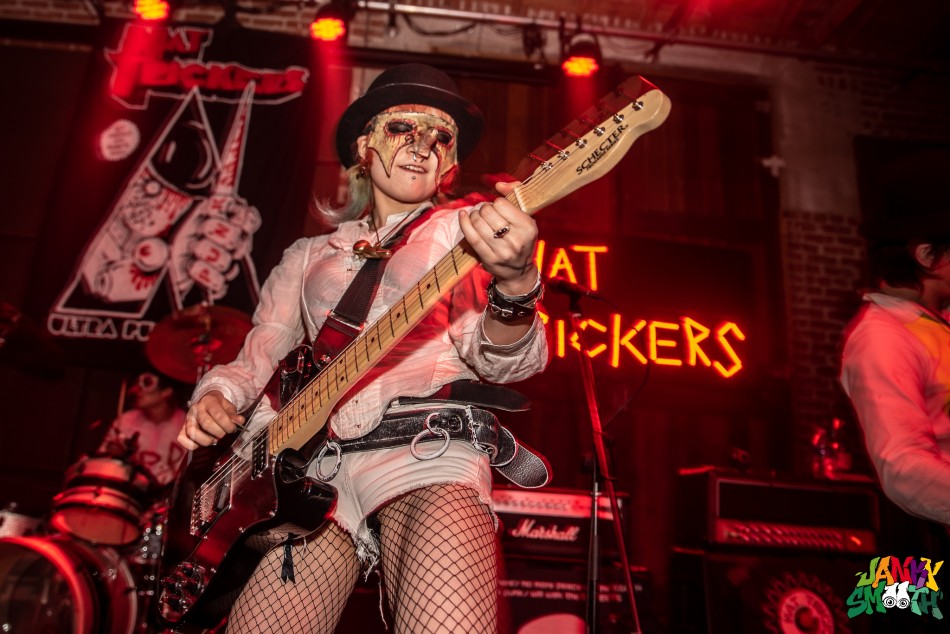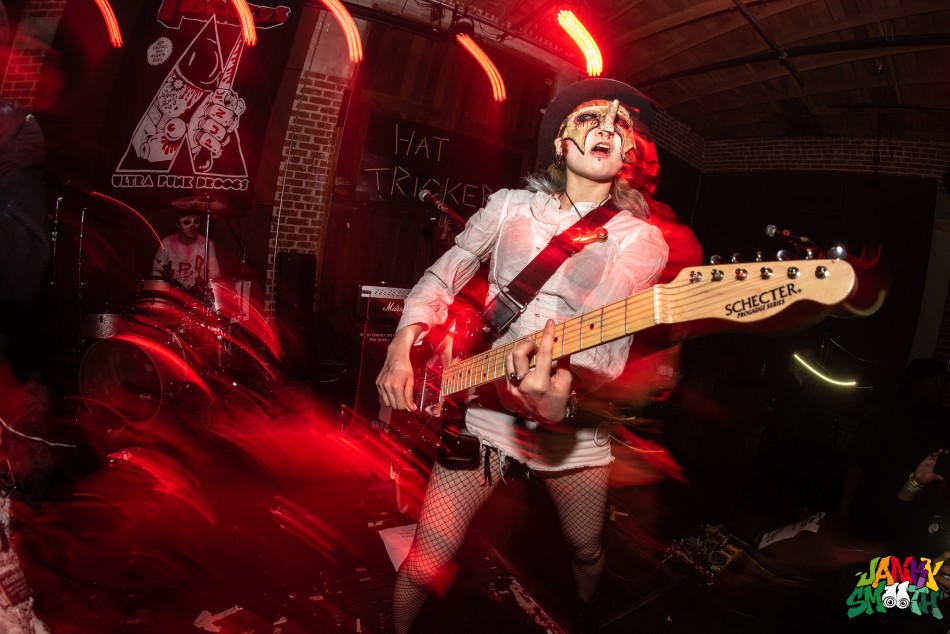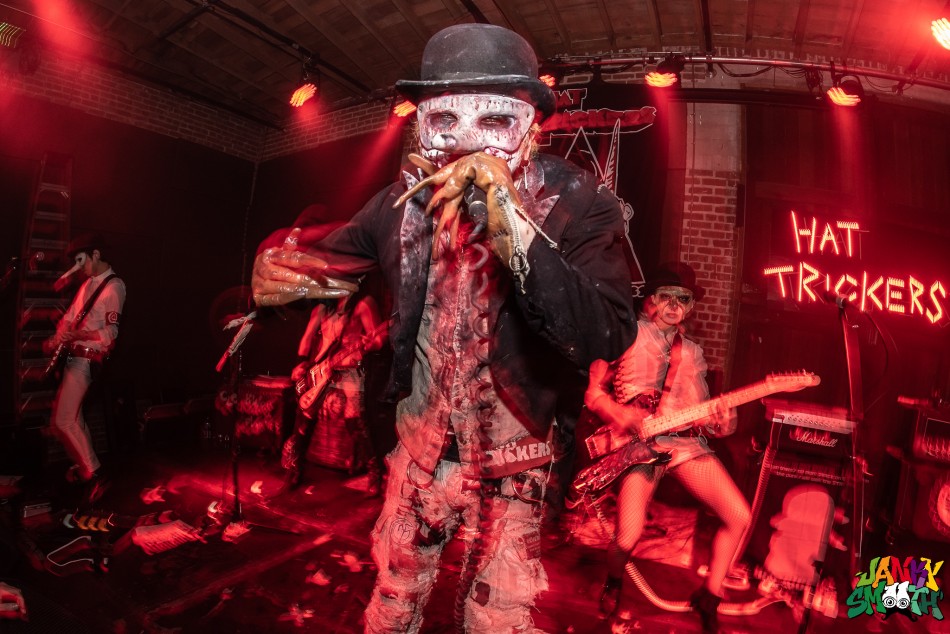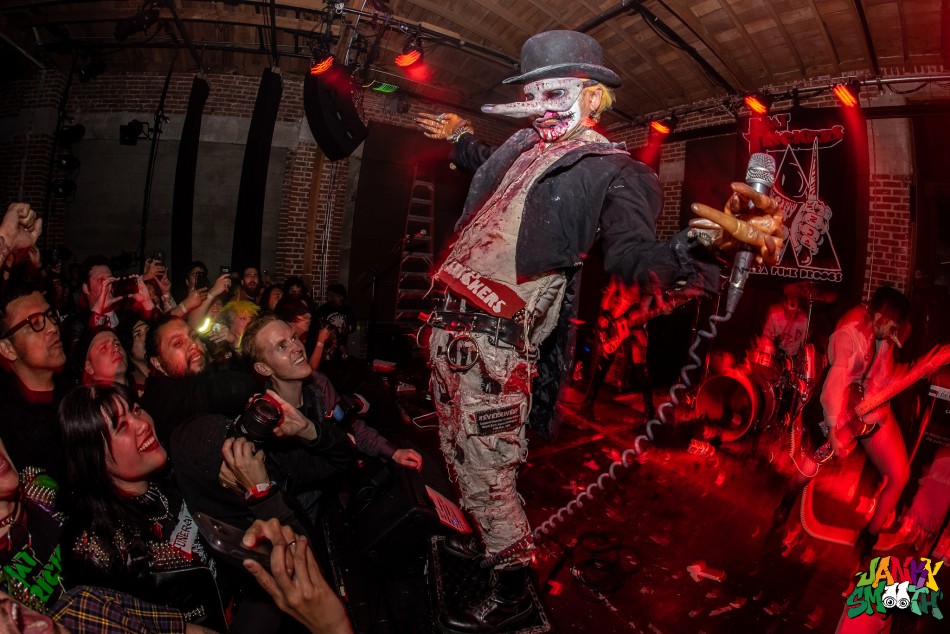 Words by: Robert Shepyer
Photos by: Albert Licano