Haley Dahl, Queen of Rock in 2019: Sloppy Jane at the Bootleg Theater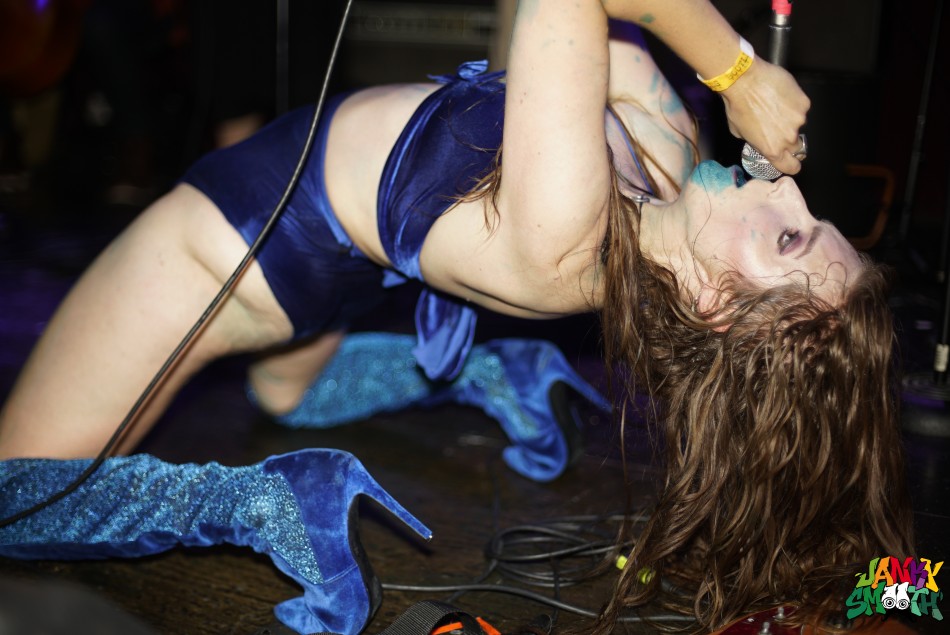 Have you ever felt proud of someone you've never met but who's art you know? That's how I feel about Sloppy Jane and Haley Dahl after seeing her show at the Bootleg Theater. I feel incredibly proud and inspired by the journey she's taken as an artist. It was only a few years ago that Sloppy Jane was a small band playing small clubs if not being relegated to ugly, claustrophobic dungeons, attics, and backrooms. In those spaces, she used to have wild, unchained performances, where often times she wound up naked, covered only in blue drool all over her naked, natural body. People would dismiss her as a shock artist even though one could make the GG comparison. Women would get offended and disgusted, men would gaze creepily at her, children would cry, asking mother what she did with all her clothes. She wasn't getting naked as an empty gesture though. Looking back on it, it wasn't about us, it was about Haley preparing herself as an artist by bracing all the embarrassment and awkwardness of public nudity to develop her stage power until she was beyond comfortable on any stage with any kind of instruments handy.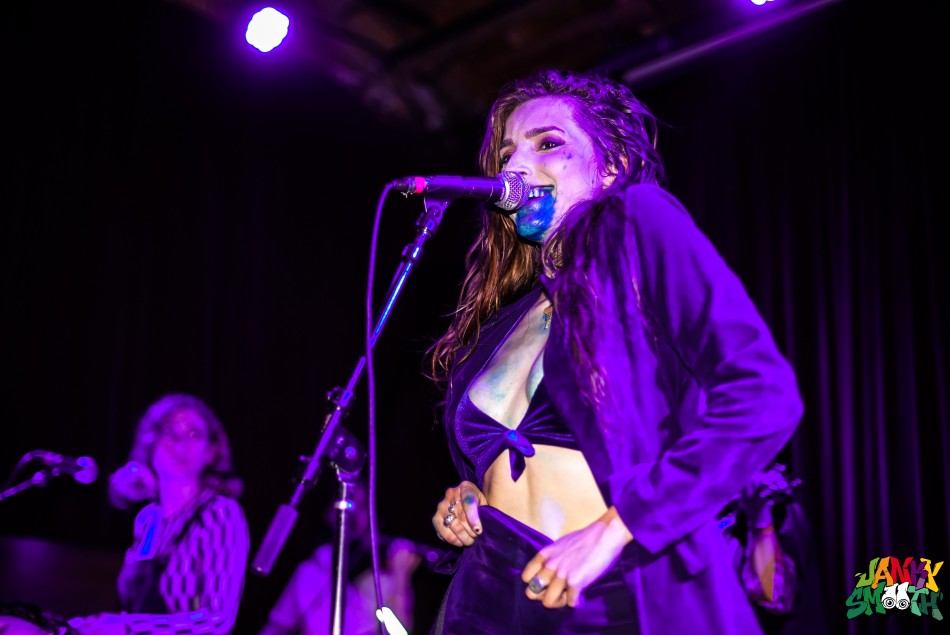 There came a point when Haley left Los Angeles and her fans here felt a little bit betrayed, resenting New York's perceived superiority complex over Los Angeles. Whatever siren song called her to the East Coast, she must've seen New York as the only place where she could develop her sound and vision for Sloppy Jane into something Los Angeles simply couldn't nurture into reality. Fast forward to the present day, she doesn't get naked, at least she didn't at this show but she does bare her soul completely. She brought with her a huge band of Merry Prankster-like ensemble players on various instruments that she orchestrates with as much bravado as any classically trained maestro. The songs she plays now feature arrangements and lyrics that could only come from the very edges of an uncharted imagination, places in the mind even Kim Fowley never dared tread. You hear everything from classical, to jazz singing, to punk, to children's rhymes much like how being in New York you see all expressions of humanity, all at once in one tiny, grimy bubble. Sloppy Jane were so brilliant that in a time in music where front-women are dominating punk with bands like Starcrawler, Surfbort, and Amyl and the Sniffers, I hereby crown Haley Dahl the undisputed queen. Keep pushing the boundaries, Haley. You will keep touching new realms of art that the others never will. The rest get compared to Iggy Pop or Debbie Harry and that's cool but Haley Dahl will always be known as a total original.
The night opened up with Pageants, a three-piece that plays chill, catchy, and contemplative tunes that felt a bit too pleasant for the edgy crowd in attendance. Following them was Poppy Jean Crawford, a soulful, darker indie rocker with twangy guitars that played a stirring performance.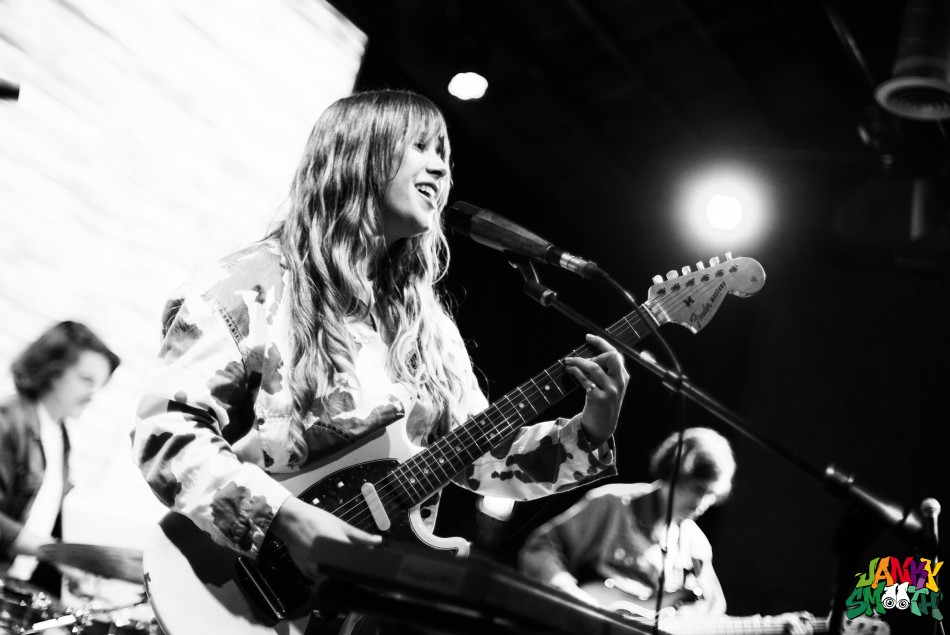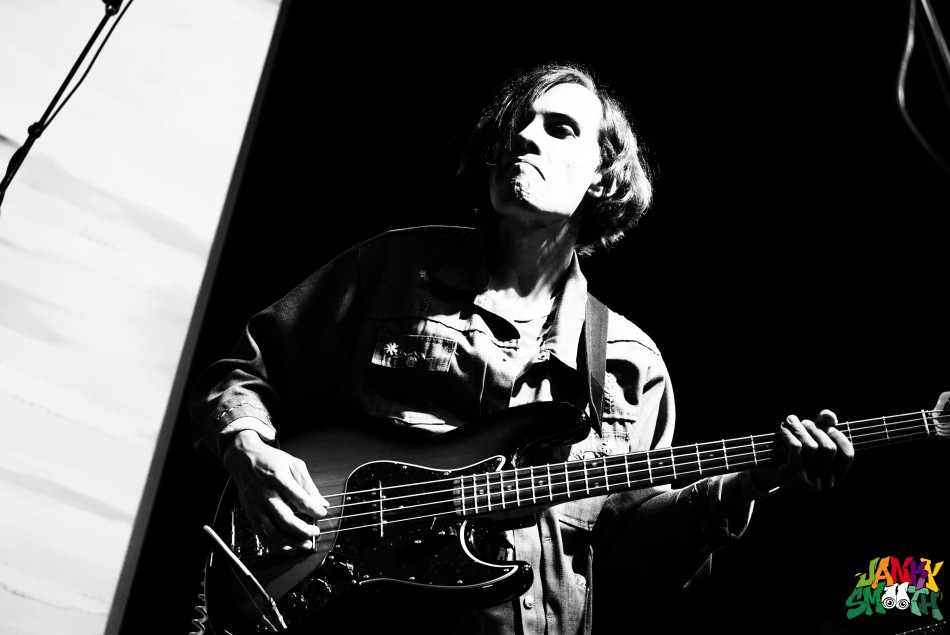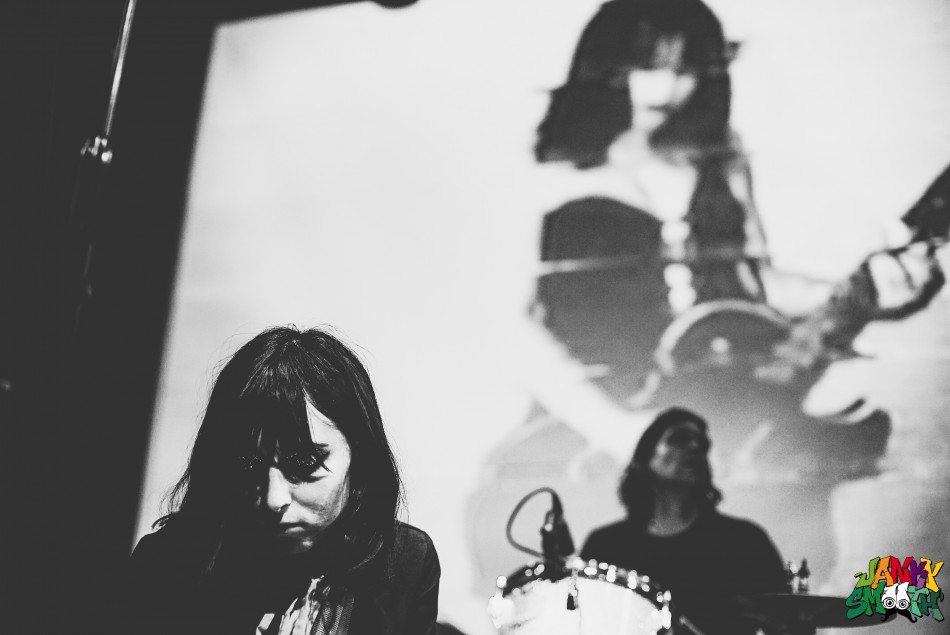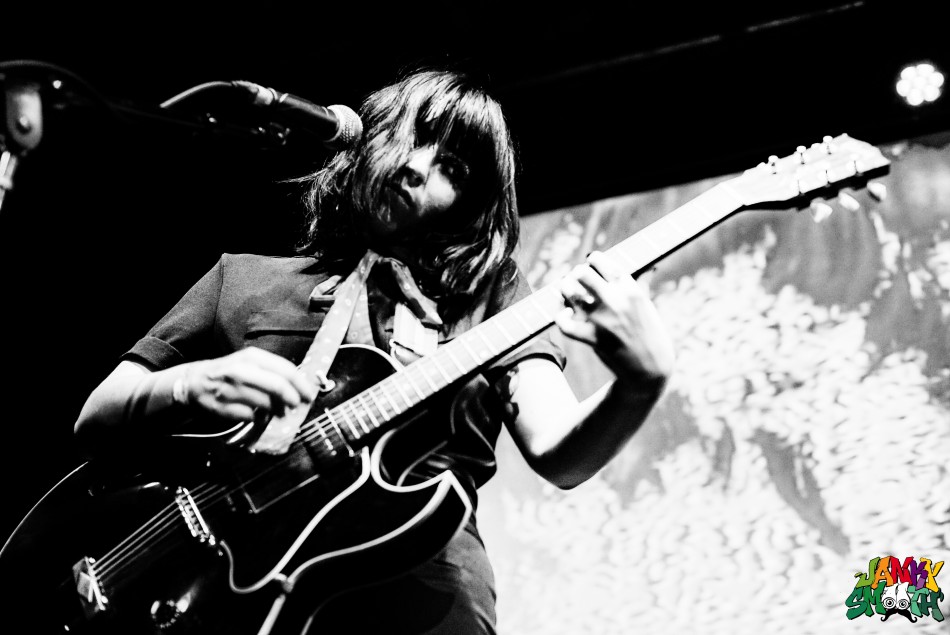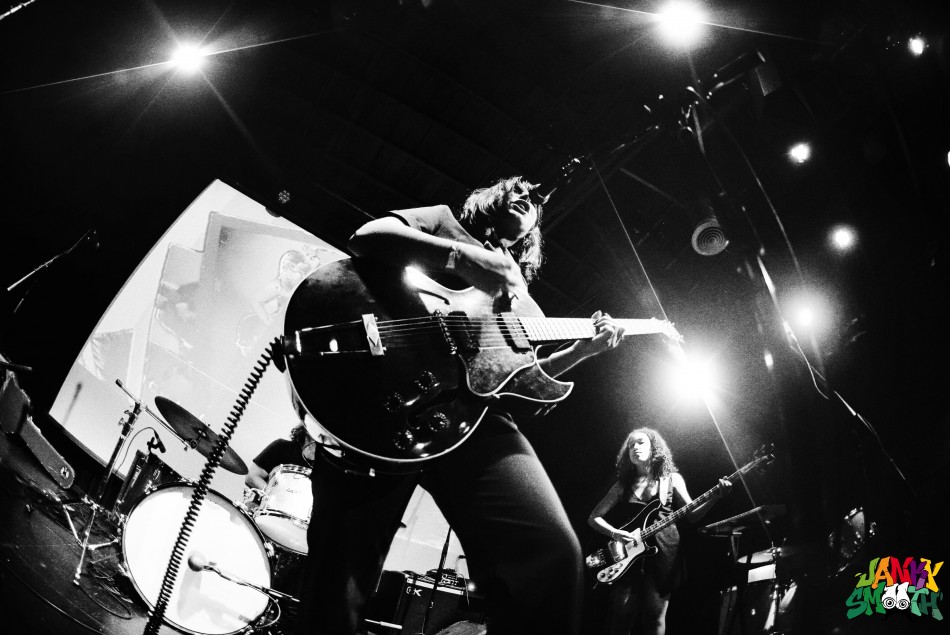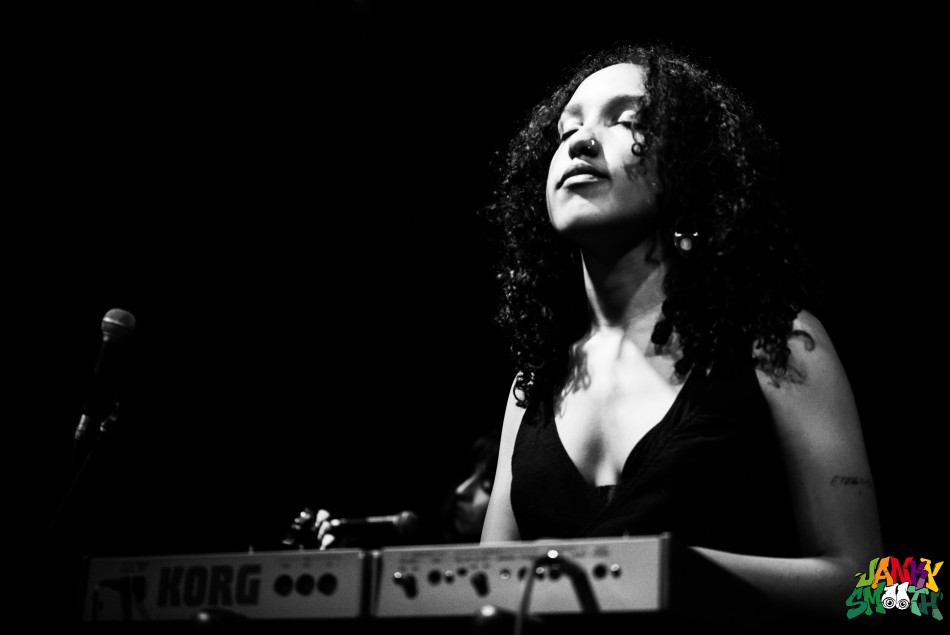 As Haley's giant band took the stage and their instruments, the mysterious and blue velvet draped Haley Dahl laid on stage, soaking in the crowd's anxiety and turning it into her own tranquility. She felt no rush to give us what we were begging for. She stood up first to guide the string players into a classical, beautiful swoon that she later introduced every instrument to, creating this hulking behemoth of irreverent noise. The band's two additional singers began repeating the same children's rhyme over the madness, leading us into demented euphoria. From there, the set featured various forms of musical lunacy to which Haley stripped down to her velvet underpants and top. Songs off her 2018 album "Willow" rang especially strange and brilliant with "Bark Like a Dog" and "Kitchen Store" while songs like "Potassium" and "Where's My Wife" exploded into pure rock fury. By the end of the set, as every player exhausted every instrument, Haley was left alone at the piano where she delivered a chilling conclusion to a noisy, chaotic set that revealed her true essence. Externally, she is surrounded by people and noise but inside, there is something solitary and quiet. I'm sure anyone with an imagination that big would feel the same.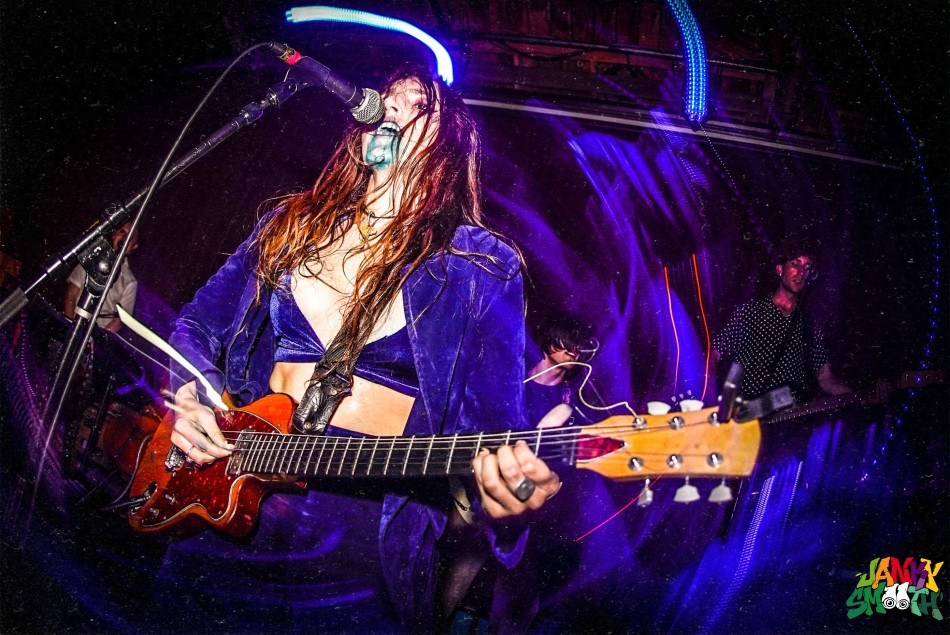 Words by: Rob Shepyer
Photos by: Anthony Mehlhaff