Scream Team Hits Pomona: The Hives and Refused at the Fox Theater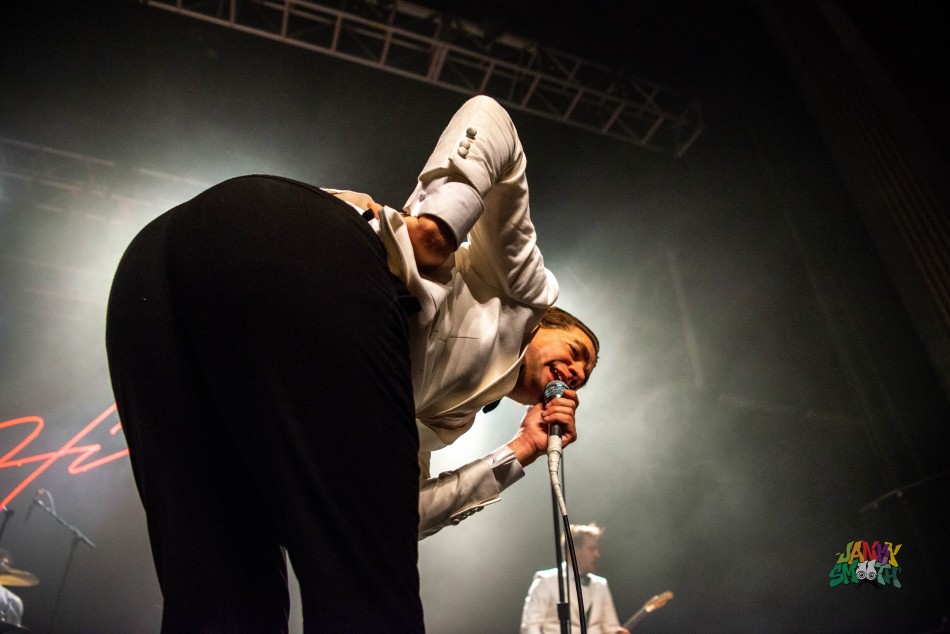 Sweden produces some of the craziest art in all of Europe but with bands like The Hives and Refused, the craziest thing about them is that they've taken two American styles, garage punk and hardcore punk, and perfected them better than any Americans ever did. I am such a huge fan of Refused that I have a hard time believing they found a band they could open for on a tour but The Hives impressed me enough to think they earned the coveted closing spot. I always remembered the Hives as the band who's music video for "Walk, Idiot Walk" was something I obsessed over in the heyday of MTV2. It was just so catchy and kinetic. The Hives were one of the many new wave of garage bands to take over that moment in mainstream music. While the Strokes and Whites Stripes were everywhere, The Hives were this Swedish import that had songs just as groovy to be lumped in with names that huge.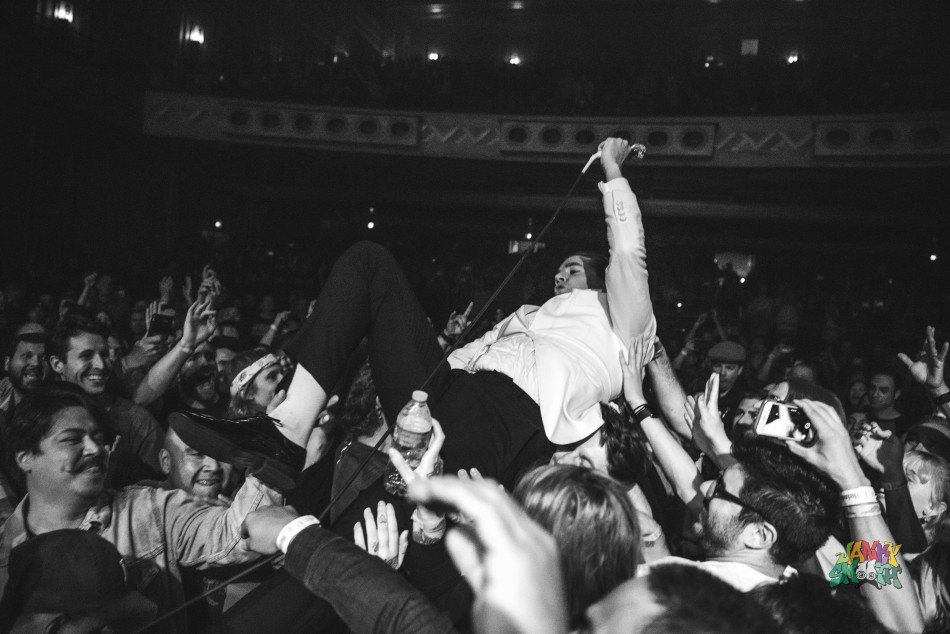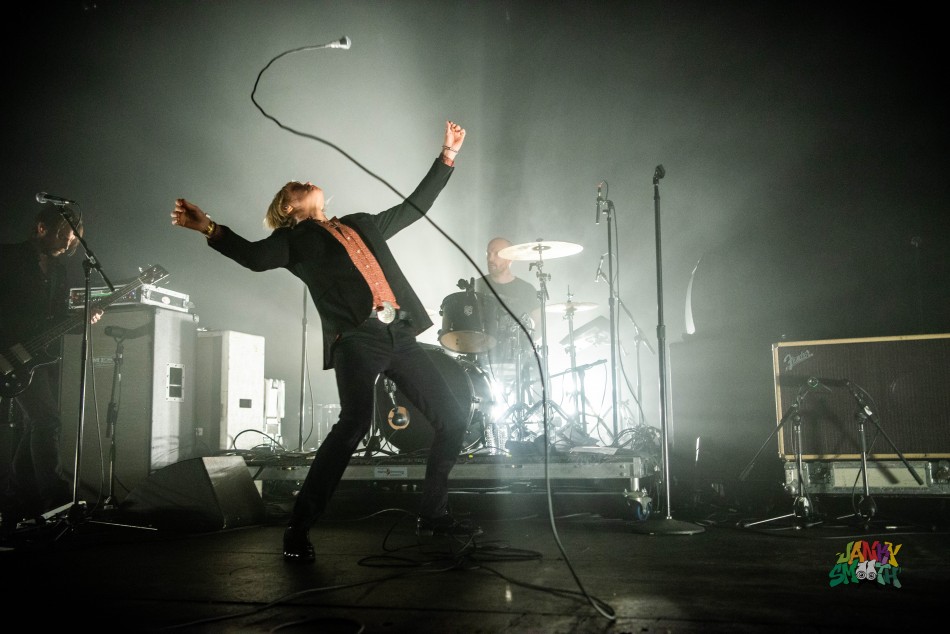 With these two bands combining forces for a single tour, their stop at Pomona's Fox Theater after Punk Rock Bowling was an essential gathering from any Los Angeles concert-head. This was my first time at the Fox Theater and for an indoor venue, the size of its stage is so impressive, it gives bands the legroom to really stretch their talents, express themselves fully, and destroy audiences.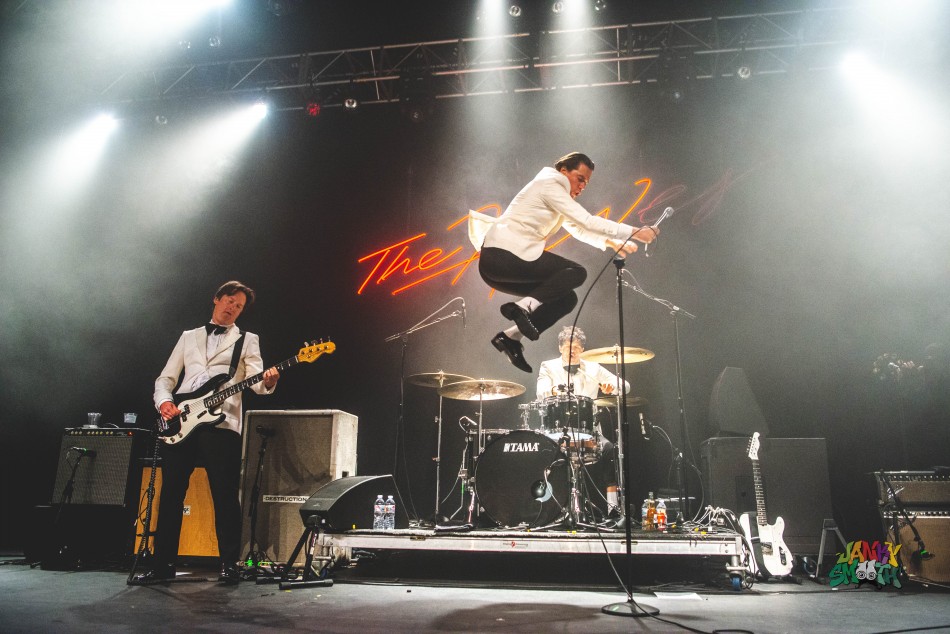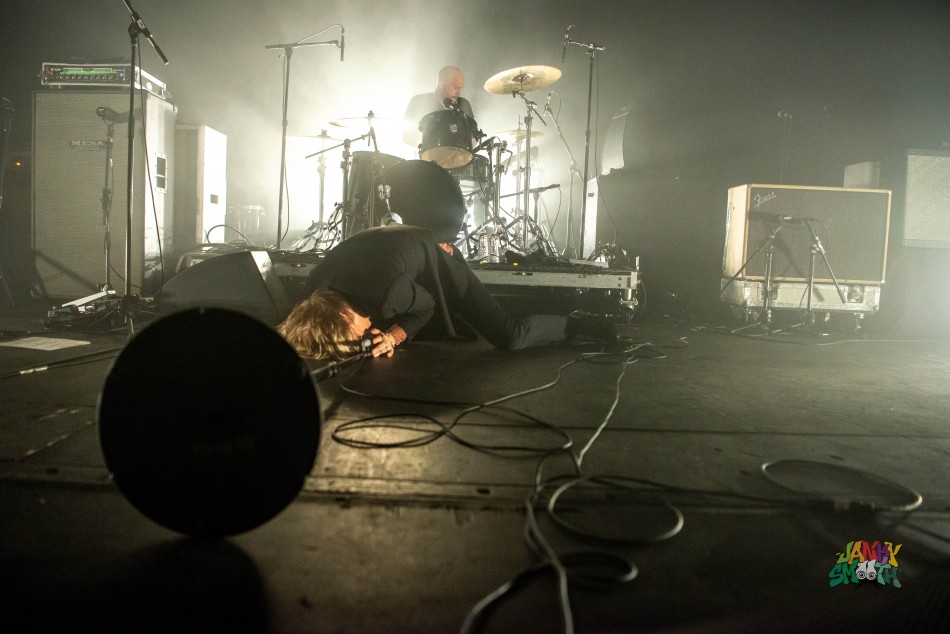 The night began with Bleached opening the show and bringing slick, chill, rock and roll vibes that got the audience dancing and rocking out early. Femme punk has had many iterations over the years but Bleached bring a certain polished recklessness and fun to the game that no one else can claim as their signature.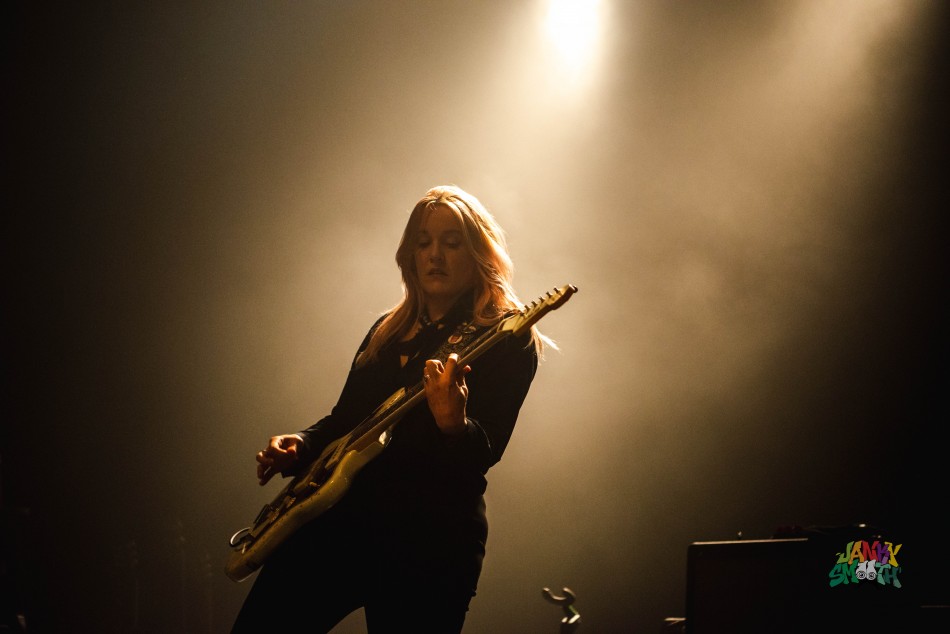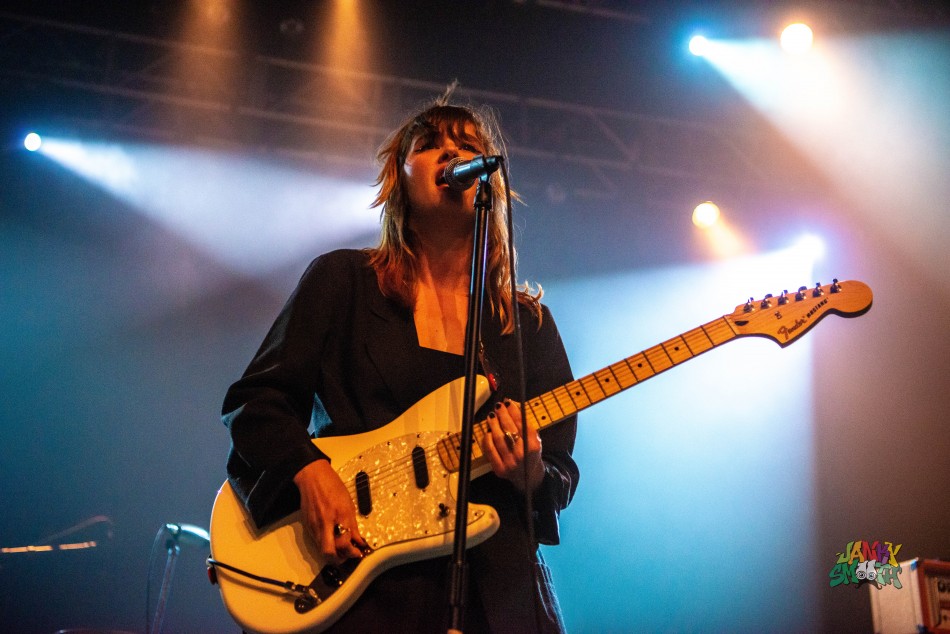 Refused have always held a special place in my heart not just as a personal favorite but because I see them as a band that exemplifies the pinnacle of talent in rock and roll. Hardcore music has never produced rock stars of this caliber since them. Every member brings it with such power and finesse that they transcend punk rock even though sonically, this is still the music that gets pubs and tiny clubs stomped into dust.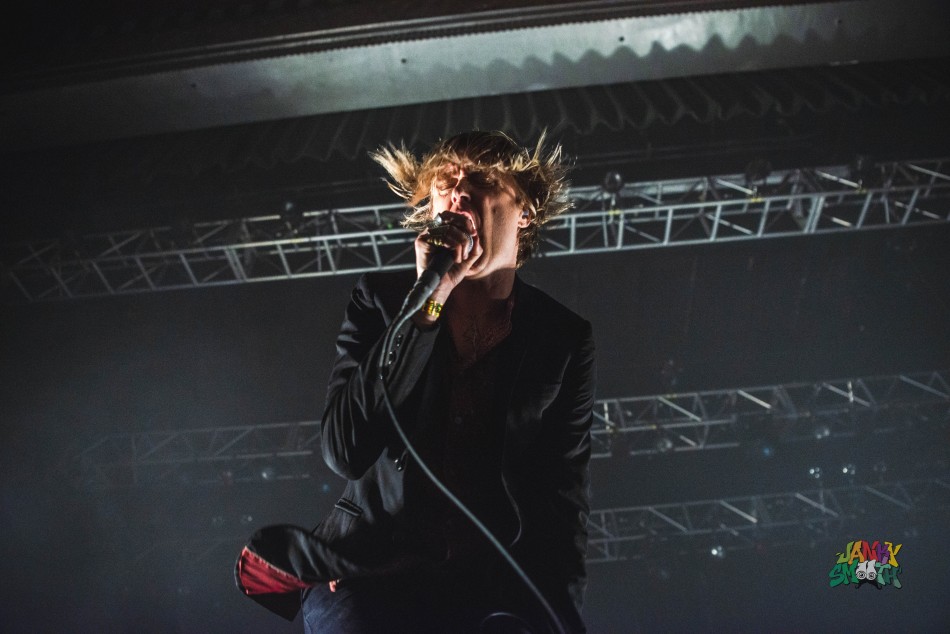 Dennis Lyxzen is the most agile, driven, and long-lasting front man in punk rock. Every move a singer has in their bag of tricks from launching the microphone, to kung fu moves, to getting in the crowd, anything you can imagine, Dennis has mastered to make each move seem completely effortless and second nature.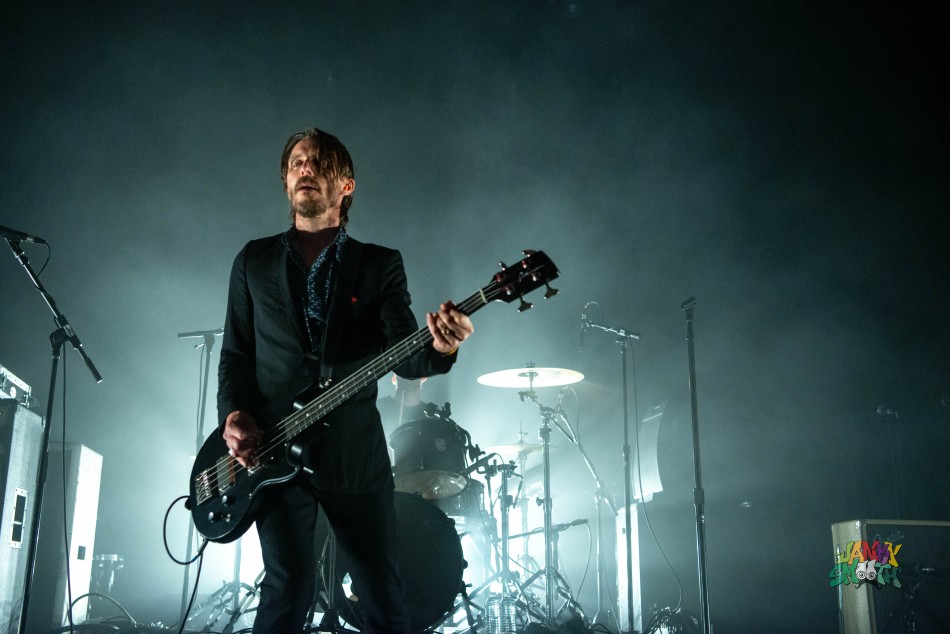 What makes Dennis and Refused so good at what they do? It's their beliefs and how those beliefs drive them to create art and deliver it with the most powerful punch and precise execution possible. Refused are one of the few Marxist bands to be successful enough to be the bane of the capitalist music industry. To Dennis, music has never been about going to shows and just having a good time. It's always been a vehicle to transform the world as far as Refused was concerned. At this show in particular, I hadn't ever seen Dennis speak about his beliefs and the problems he sees in America with this much venomous precision. Unapologetically posing a threat to capitalism with every fist his words raised, this is a band who's politics and desire for change can actually scare you.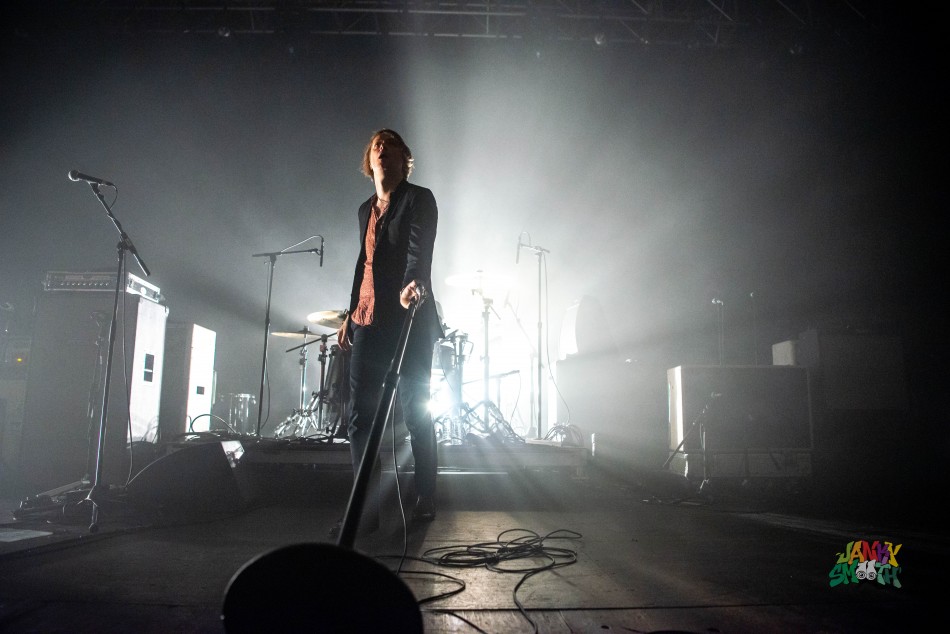 The Hives put on one of the most incredible and impressive concerts I had ever seen. From the very beginning, when Howling Pelle Almqvist strutted on stage to simply sing "Come on" repeatedly but in the most punk rock way, you could tell this was going to be a special evening. Both artist and audience were especially unhinged. The band played all the Hives classics you'd want to hear like "Walk, Idiot Walk", "Hate to Say I Told You So", and their closer "Tick Tick Boom". They also played a few new songs like their latest release "I'm Alive". What really sold me on the Hives were all the eccentric moments of their performance. From their ninja stage-tech, to a free-frame that had the band stay in place for about a minute while the audience went crazy, to when Howling Pelle got the entire audience to sit down during "Tick Tick Boom", to their matching white suits and black slacks, to how they asked the audience to prove they made the right choice to book this show in Pomona and not Los Angeles. These were things you'd never get to see at any other show but at The Hives, everything original and fresh seems perfectly fitting. Never have I seen such princes of style and sheer cool control a stage.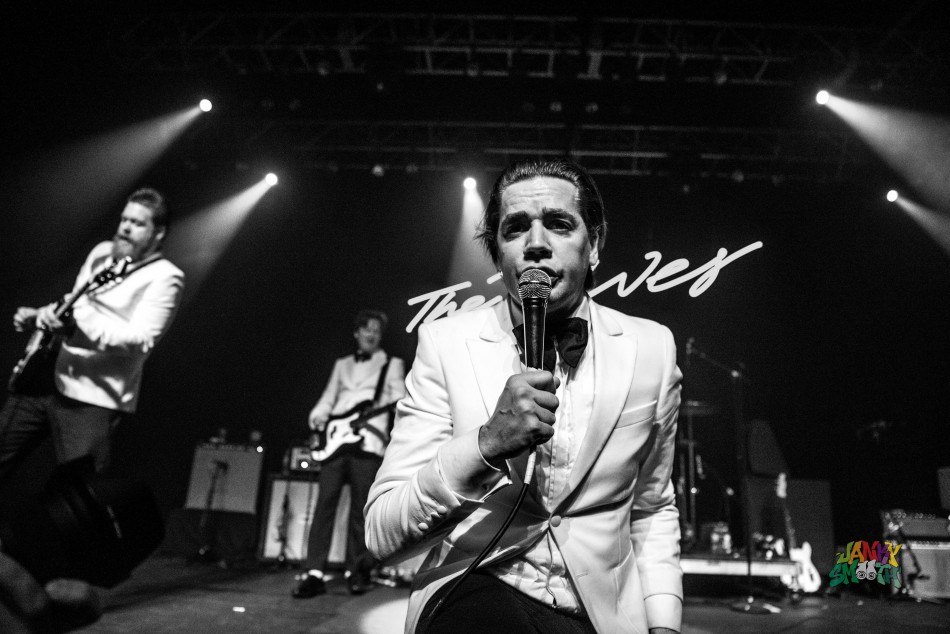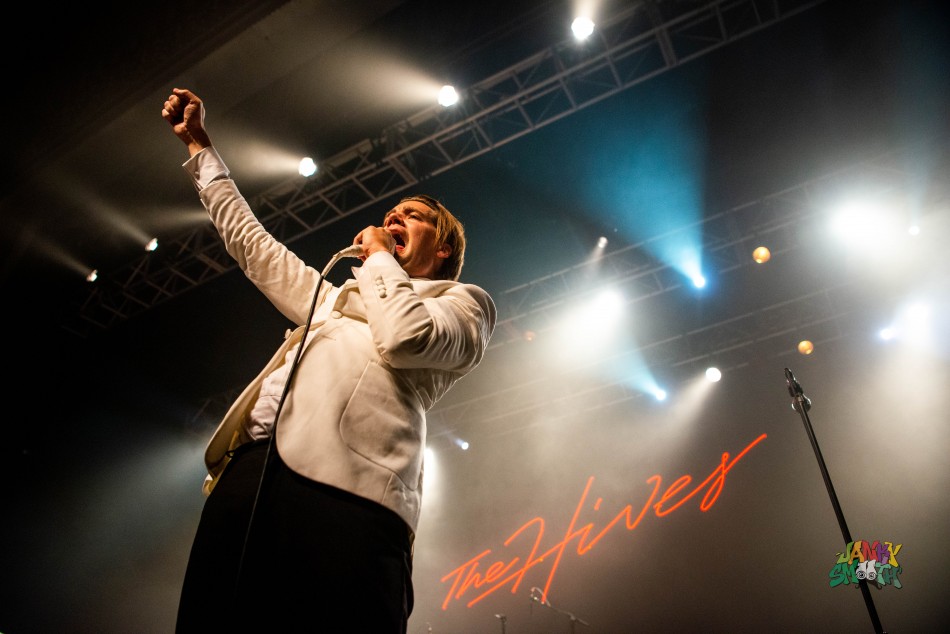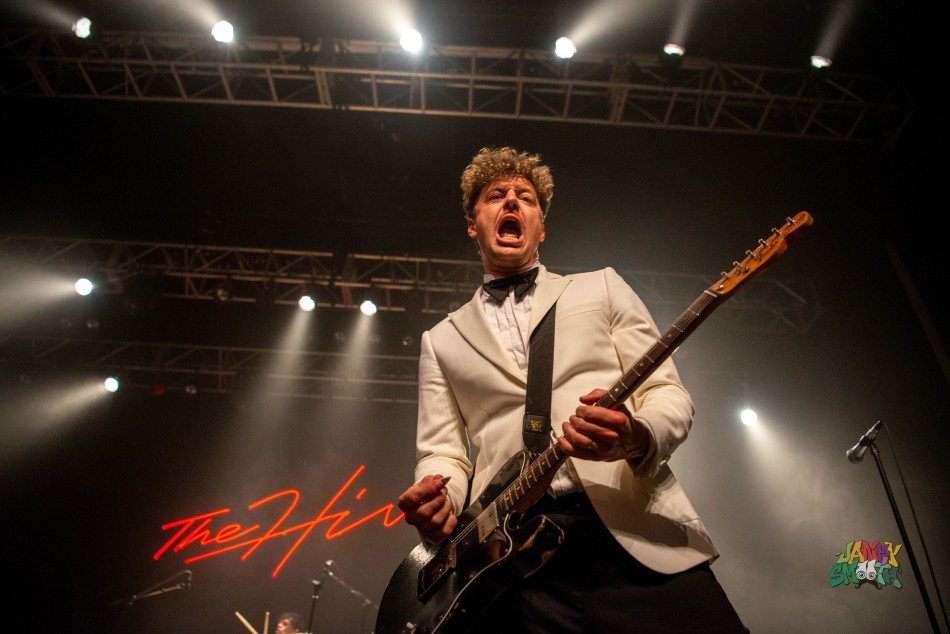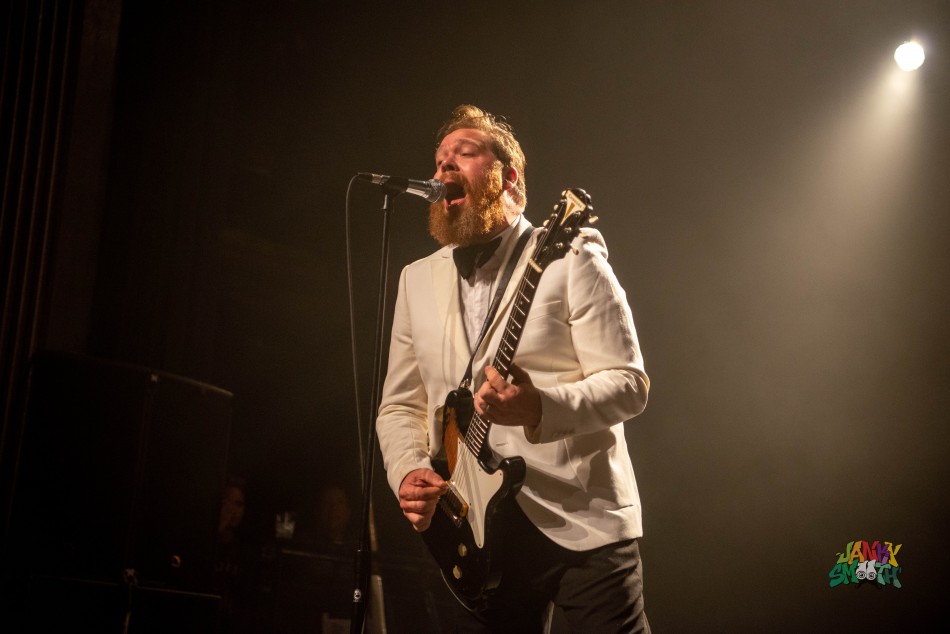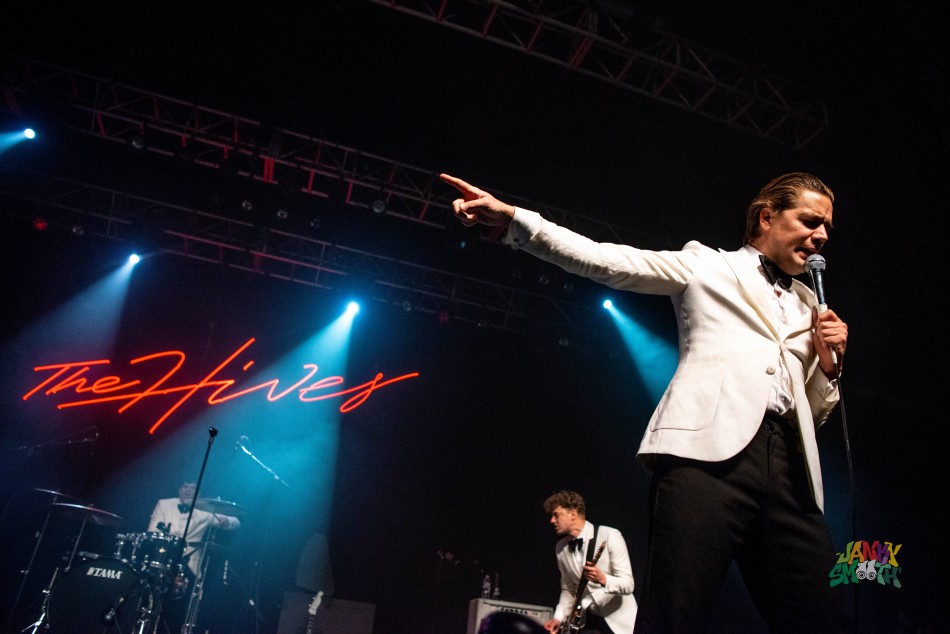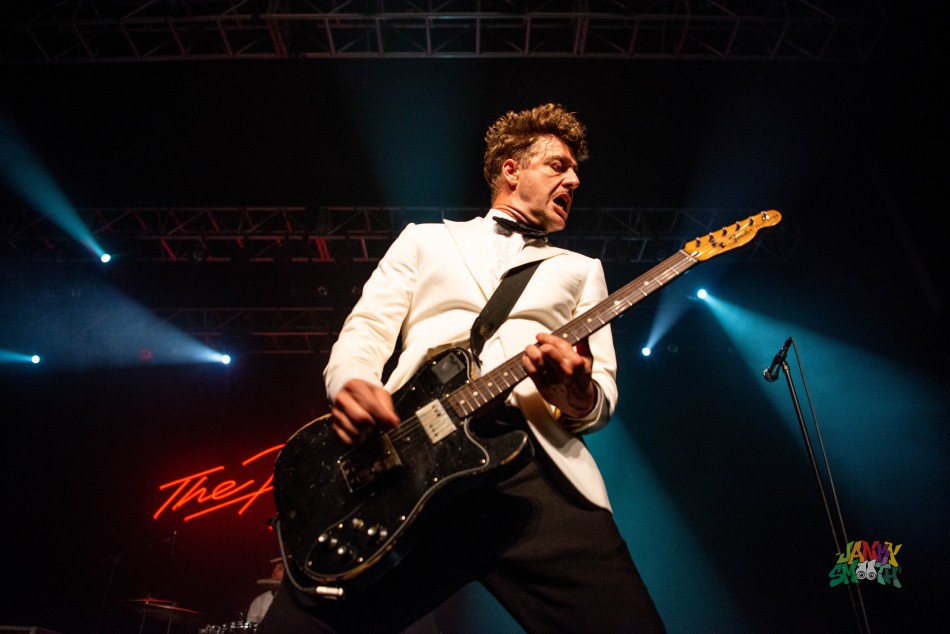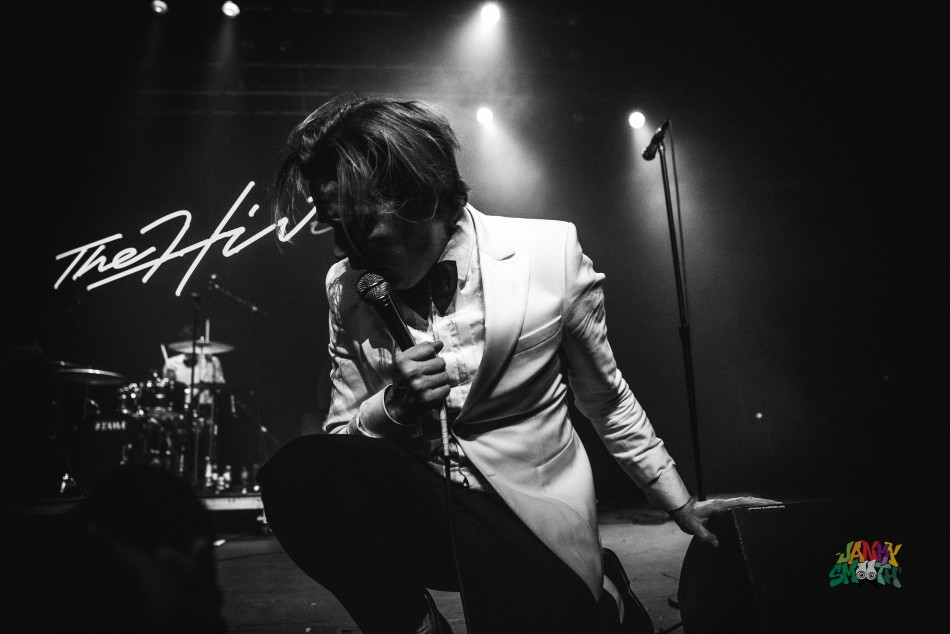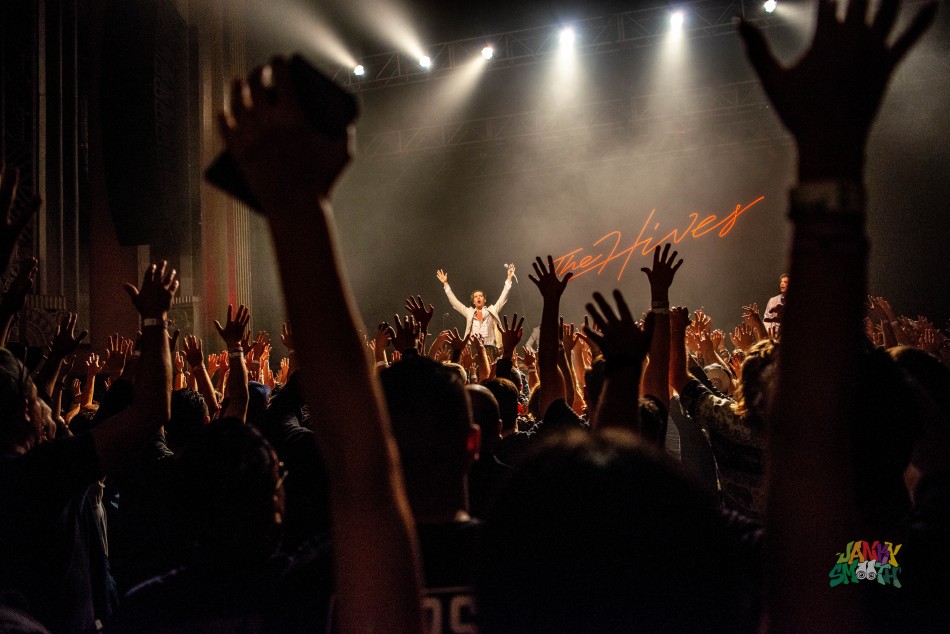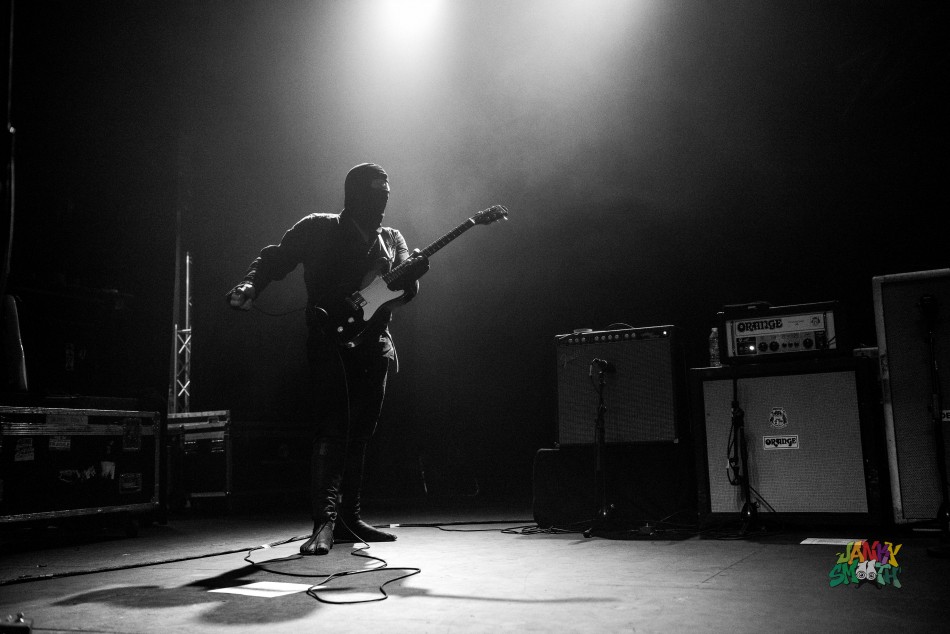 Words by: Robert Shepyer
Photos by: Giuseppe Steel