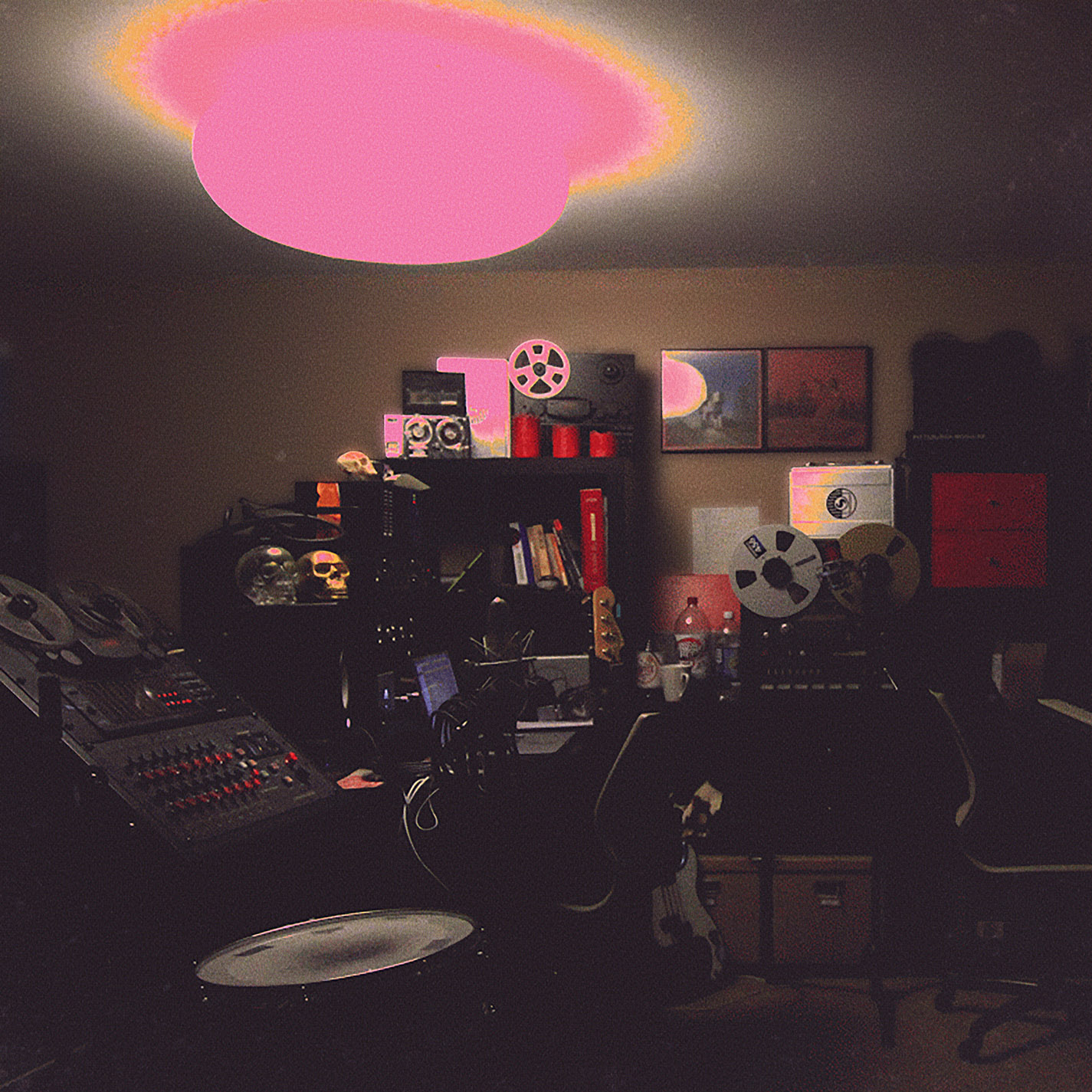 It seems like every two years, like clockwork, we are blessed with a new Unknown Mortal Orchestra release.  Music snobs insist on a certain type of consistency without predictability from their favorite artists.  I received an advanced copy of the title track from Unknown Mortal Orchestra's forthcoming release last week but I never like to give my opinion on art in haste and I'm glad I waited.
Art has a funny way of morphing your perception of it from one view or listen to the next.  My initial thoughts on "Multi Love", the title track from Unknown Mortal Orchestra's new record was that it's quite the shift from the filthy beauty of their previous works.  It's amazing how different recording methods can completely change the vibe of an artist.  On "Multi-Love", it sounds like there has been a pivot from analog recording to digital.  It threw me off the first few times I listened to it but not necessarily in a bad way.  It sounds so clean that it almost felt like a different band altogether but at the same time, Ruban Nielson's vocals are unmistakeable and glorious.  There is a guitar lick that comes in at the 1:47 mark of this song that is orgasmic in a way that only an experienced and seasoned song writer can achieve.  My music clitoris was stimulated prior to that lick dropping but it hit my g spot once I heard that subtly phased guitar layered on top of the well established arrangement.
Unknown Mortal Orchestra took some chances on this song and they paid off handsomely.  It has both the elements of consistency and unpredictability that make me excited to hear the album in it's entirety when it drops on May 26th of this year on the Jagjaguwar label.
Multi-Love Track List:
MULTI-LOVE TRACKLISTING
1. Multi-Love
2. Like Acid Rain
3. Ur Life One Night
4. Can't Keep Checking My Phone
5. Extreme Wealth and Casual Cruelty
6. The World Is Crowded
7. Stage or Screen
8. Necessary Evil
9. Puzzles
Additionally, US and UK tour dates have been announced, and will go on presale on Friday. Tickets can be purchased here: http://bit.ly/umopresale
UNKNOWN MORTAL ORCHESTRA TOUR DATES:
Thu. May 7 – Eugene, OR @ WOW Hall
Sat. May 9 – Seattle, WA @ Barboza
Sun. May 10 – Spokane, WA @ The Bartlett
Wed. May 20 – Bristol, UK @ Thekla
Thu. May 21 – London, UK @ Islington Assembly Hall
Fri. May 22 – Coventry, UK @ Warwick University w/ Django Django
Sat. May 23 – Liverpool, UK @ Liverpool Sound City
Mon. May 25 – Amsterdam, NL @ Bitterzoet
Tue. May 26 – Berlin, DE @ Berghain Kantine
Wed. May 27 – Brussels, BE @ AB Club
Thu. May 28 – Paris, FR @ La Flèche d'Or
Fri. May 29 – Sun. May 31 – Nîmes, FR @ This is Not a Love Song Festival
Sat. May 30 – Barcelona, ES @ Primavera Sound
Tue. June 2 – Boston, MA @ Brighton Music Hall
Wed. June 3 – Montreal, QC @ Theatre Fairmount
Thu. June 4 – Toronto, ON @ Lee's Palace
Fri. June 5 – Pontiac, MI @ Pike Room
Sat. June 6 – Chicago, IL @ Lincoln Hall
Mon. June 8 – Minneapolis, MN @ Triple Rock Social Club
Tue. June 9 – Omaha, NE @ Waiting Room
Wed. June 10 – St. Louis, MO @ Firebird
Thu. June 11 – Sun. June 14 – Manchester, TN @ Bonnaroo
Sat. June 13 – Atlanta, GA @ Terminal West
Sun. June 14 – Carrboro, NC @ Cat's Cradle
Mon. June 15 – Washington, DC @ U Street Music Hall
Tue. June 16 – Philadelphia, PA @ Boot & Saddle
Wed. June 17 – Philadelphia, PA @ Boot & Saddle
Fri. June 19 – Brooklyn, NY @ Warsaw