Sweat Therapy: Dumb Fucks and Niis at the Echo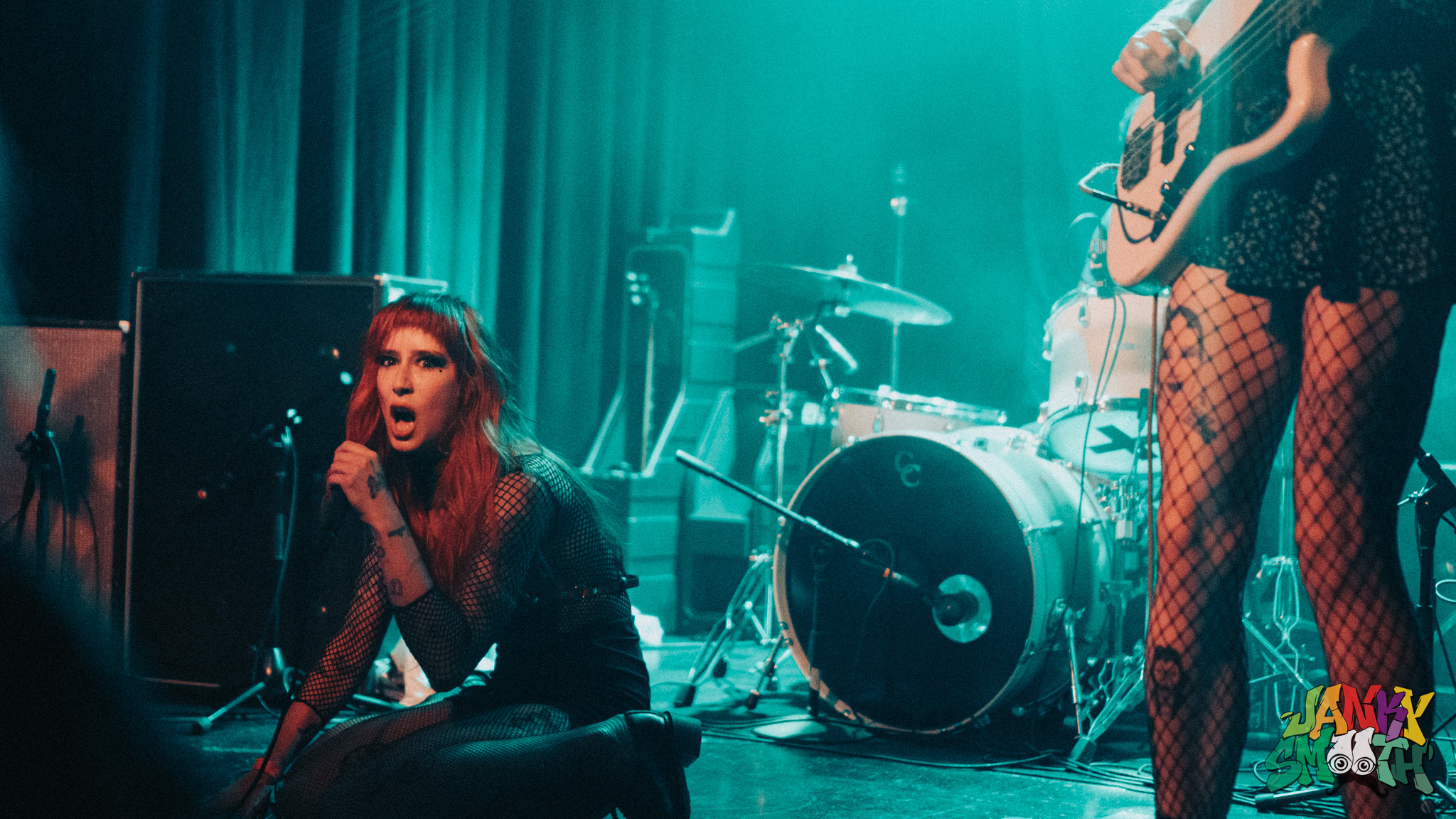 Words by Juan Perez
Photos by Paula Jean
On the night before the mask mandate went into effect, Pretty But Wicked put together a showcase for the ages, bringing together an eclectic crowd to witness some of the best acts Los Angeles has to offer. From young kids still in high school, to old heads who have been around, this last ditch effort to party before we'd be forced to wear masks showed how much power the love of music has.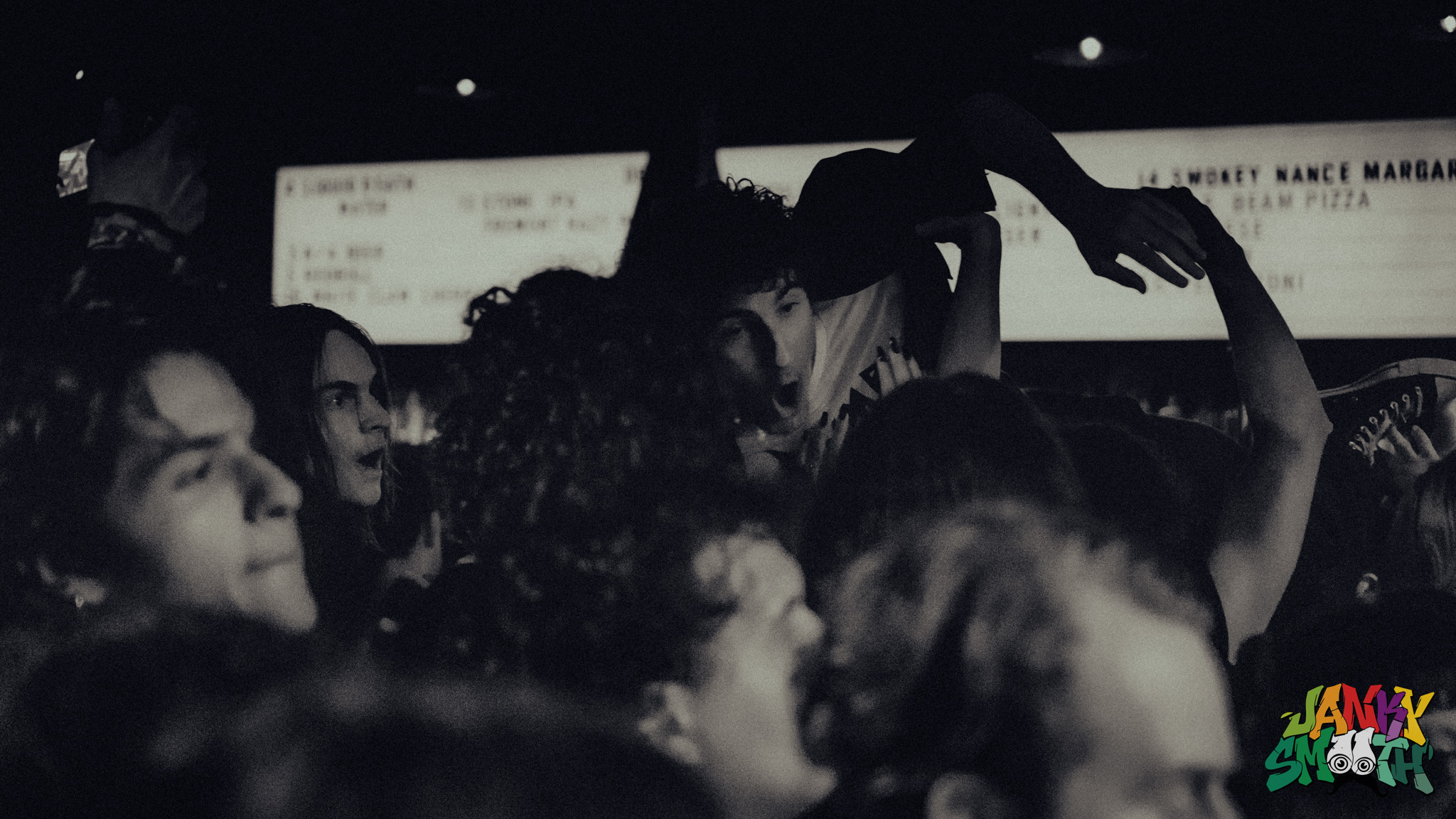 Playing their first live show ever, Smirk is a project formed by frontman Nick during the pandemic. What started off as something just for fun turned into one of the new best acts in the scene. Old school punk, with something a little bit more obscure added into the mix. The crowd responded very well to the set, stage diving and circle pitting. It was a nice, little warm-up for the madness to come. Just hearing the conversations afterwards tells me how much of an impression the band made for their first time.
Next up was Downside. Gaining a huge reputation in the LA punk scene for rowdy shows, the crowd really brought it for these guys. The fans were so rowdy that the band had to restart a song multiple times. Everyone running across the stage to dive kept unplugging one of the guitars from an amp but no one cared. They could have played that same song five more times and everyone would have still wreaked havoc on each other.
Downside has one philosophy: play loud & fast.
No fucks given. They truly embody everything the LA punk scene used to represent, and for a while lost. As the kids say, puro pinche punk.
To say Niis are the best act in LA at the moment is an understatement. They add their own flare to punk and post-hardcore that makes them stick out. Once they came on stage, the house was completely packed. Safe to say a lot of people came to see them. Members of Surfbort and Starcrawler were also in the house to witness this must see act. The sweaty masses were absolutely losing their minds, shoving each other and jumping off the stage. Kids sang along to every song, it was quite the sight. It makes me happy seeing there is still a generation of kids keeping the insanity Los Angeles is known for. If you have not seen Niis in action, do yourself a favor and go to their next show. You will NOT be disappointed.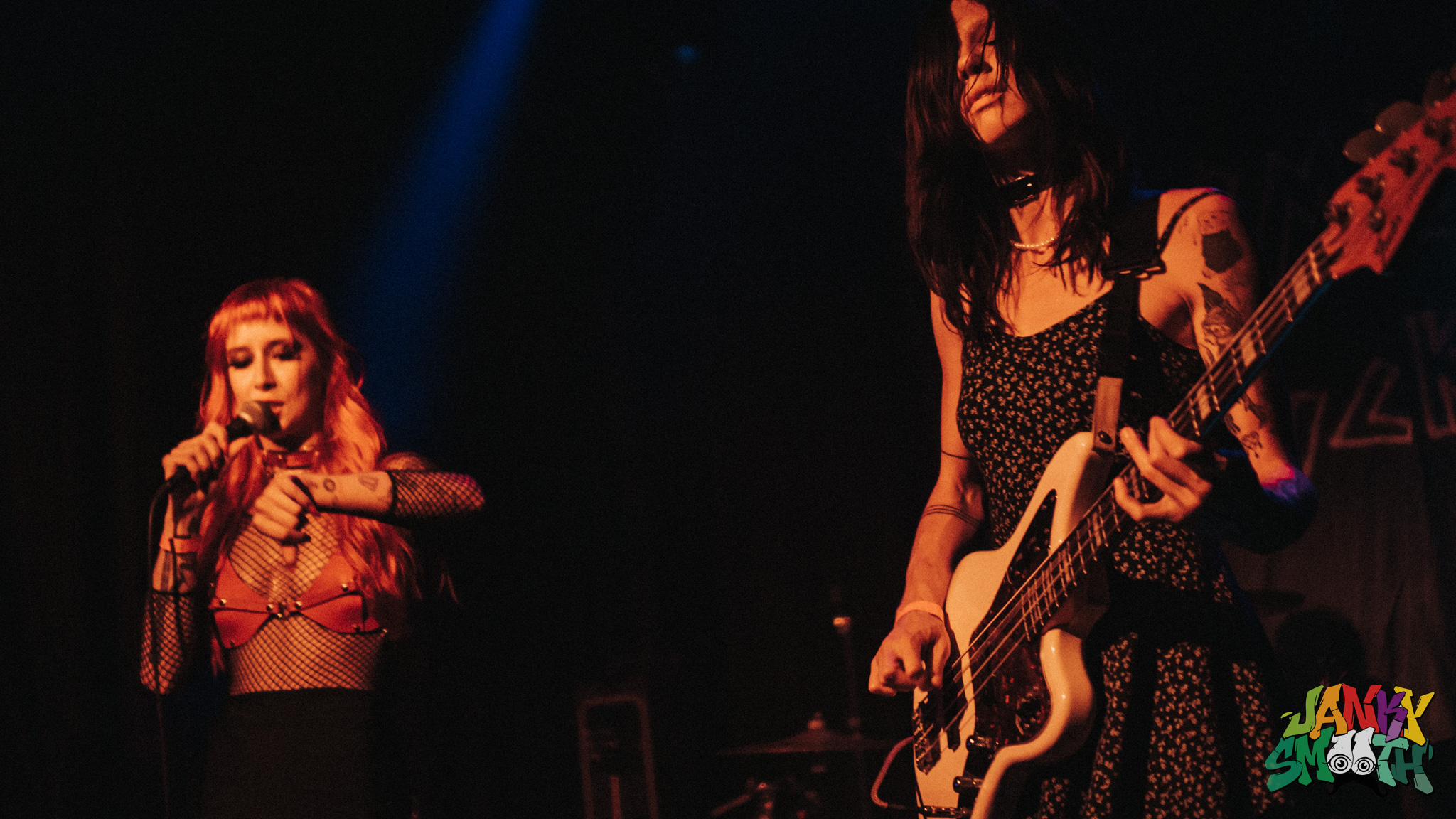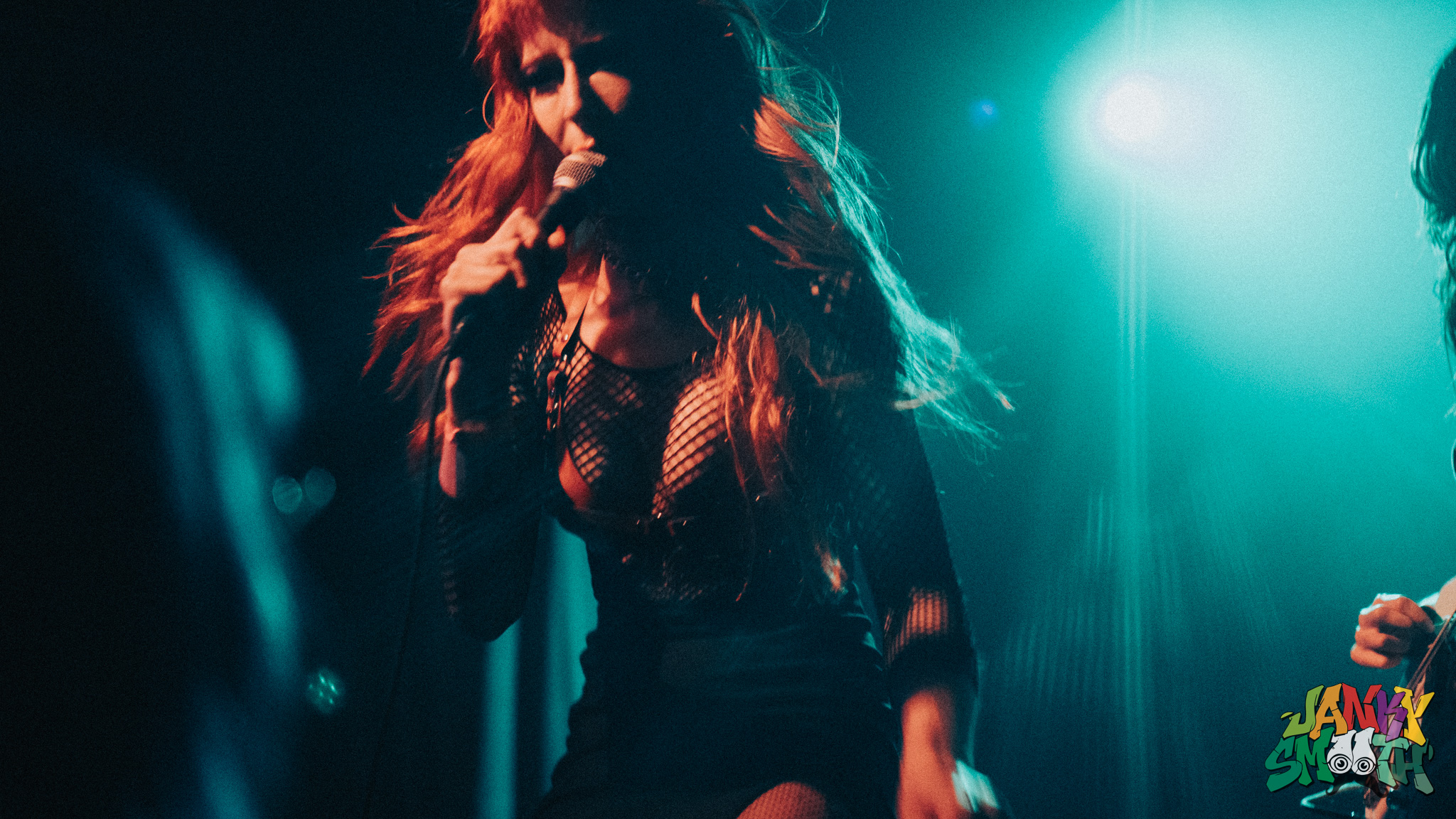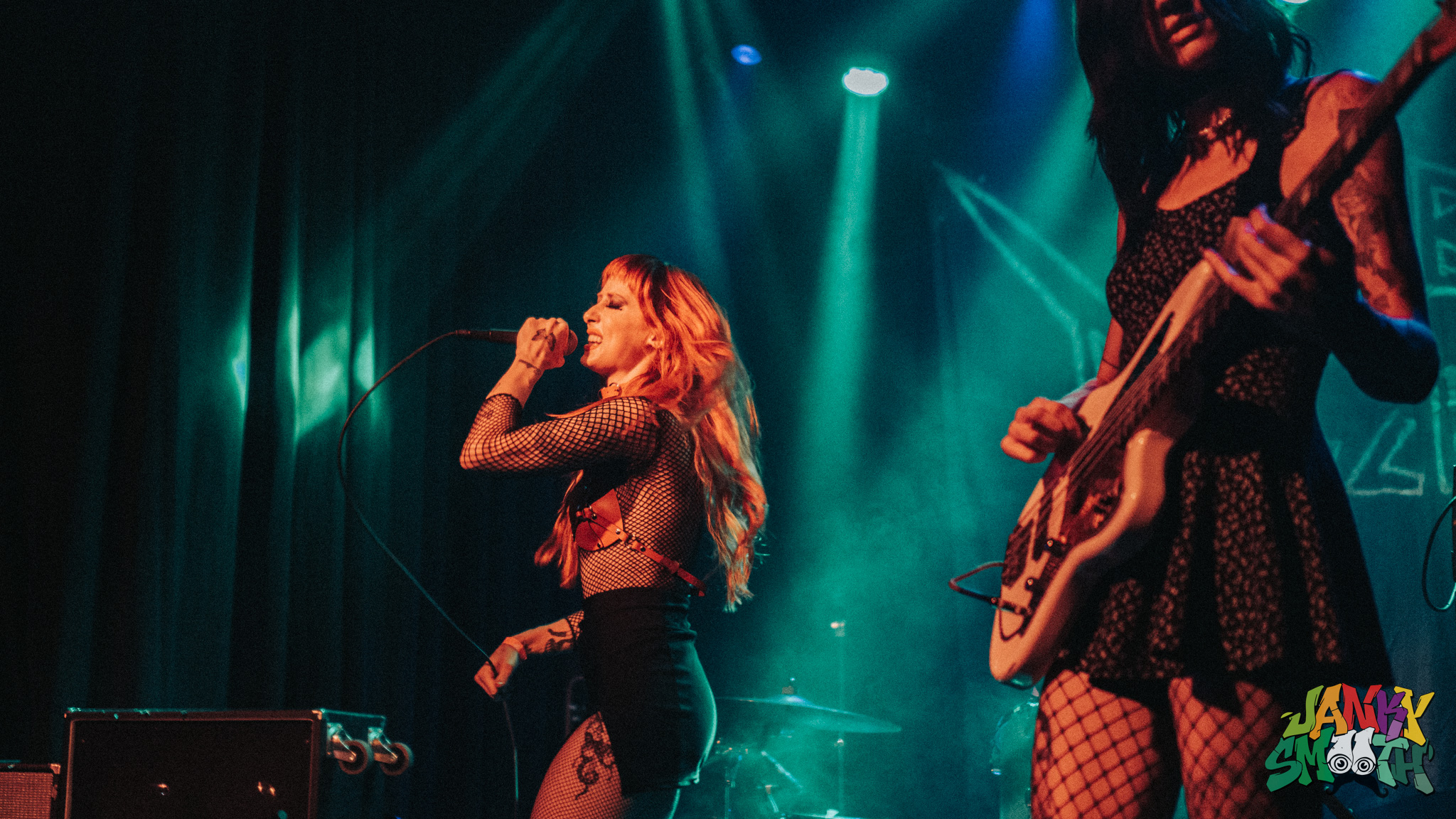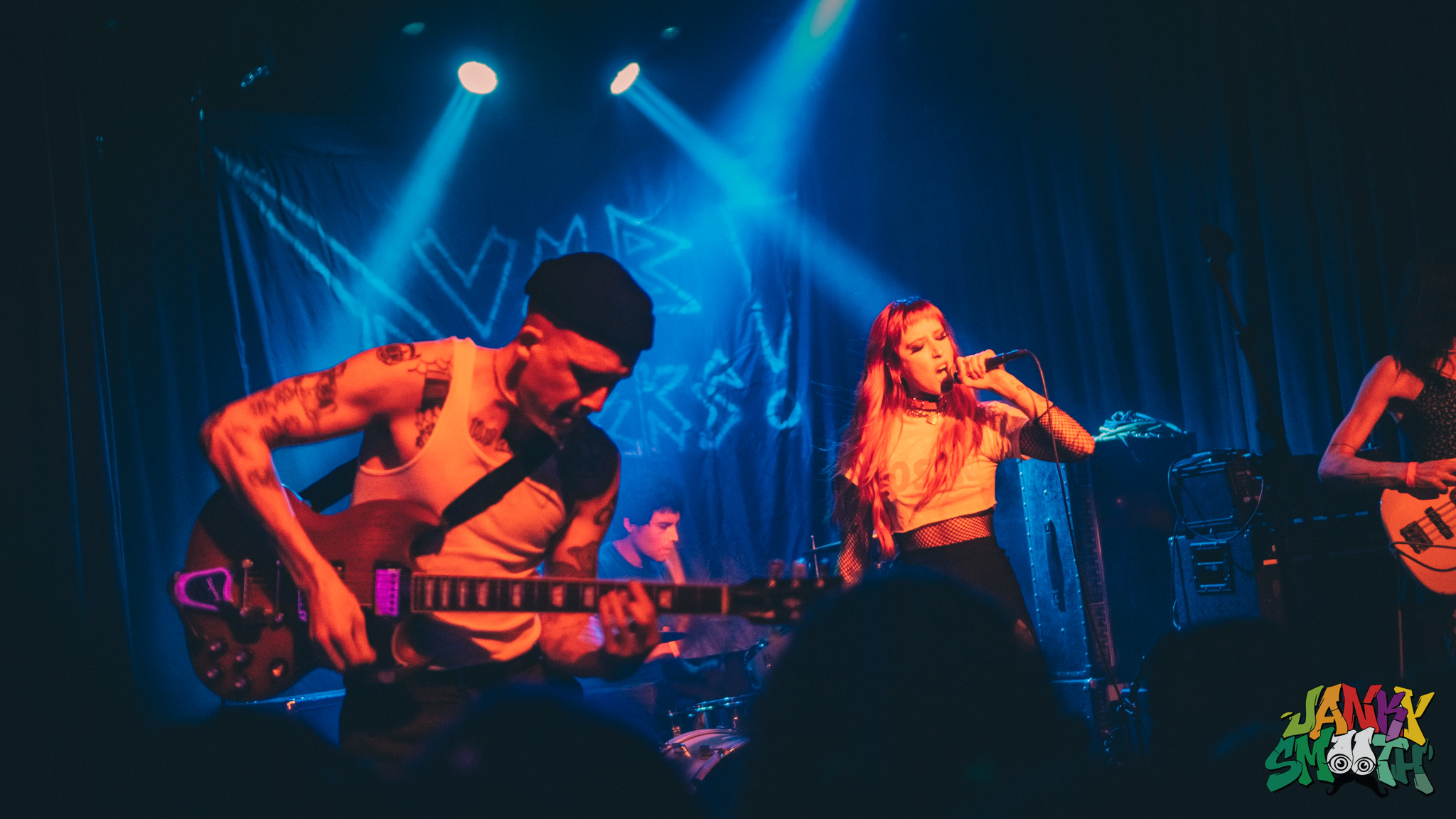 What do you expect when you go see a band named Dumb Fucks? If you not a good time, you have a problem. This band has some of the most fun on stage I've ever seen. It's something that exudes into the air and onto the crowd, turning their shows into one big party. Any vocalist who comes out wearing shades, just tells you they are here to fucking party and don't give a fuck what you think is punk and rock 'n roll all rolled into one. At one point, the vocalist let anyone in the crowd come on stage to freestyle while he jumped into the crowd. Random kids hopped on stage to sing…well, more like yell with each other. Nevertheless, it was a touching moment. Did I mention their bassist played in nothing but his shoes and boxers? They brought the party to the Echo that night and sent everyone home happy and feeling like they just witnessed history. Something that will go in the annals of great Los Angeles shows.
Keep on the lookout for any future events put together by Pretty But Wicked. This was just a taste of the amazing shows they have lined up. This show also proved to me once again why The Echo is one of my favorite venues in the city. Get out there. See a show. We all need to be in sweaty buildings, seeing our favorite bands perform. For lack of a better word, it's therapeutic. I'll see you out there in the next pit, psychos.