Heaven on Earth: Perry Farrell's Kind Heaven Orchestra at the Teragram Ballroom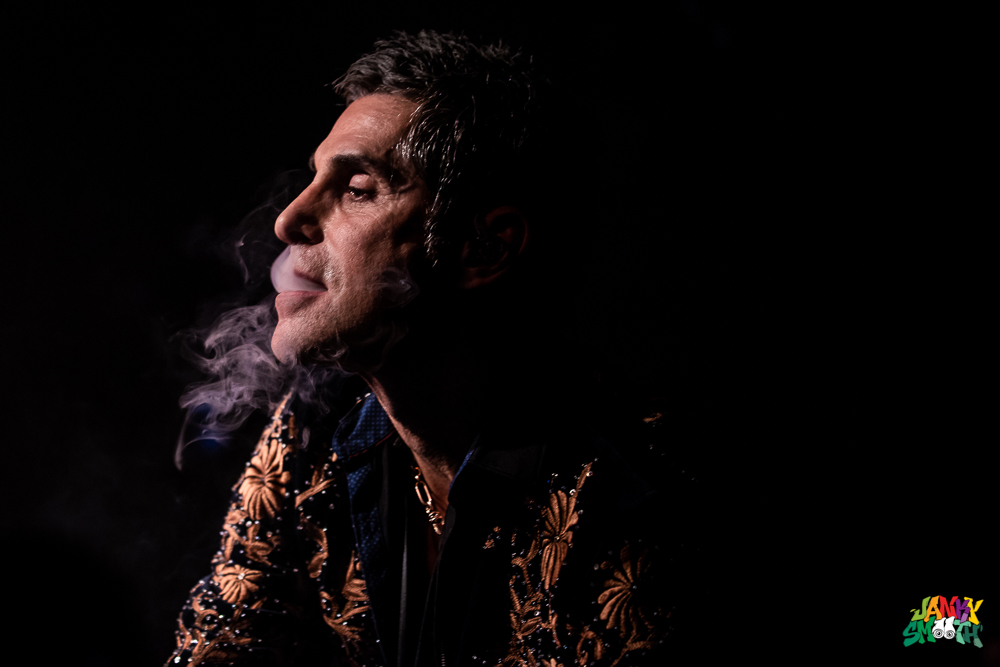 Words by: Maggie St. Thomas
Photos by: Jessica Moncrief
Perry Farrell is a visionary artist, human rights activist, and is most famous for being the lead singer of Jane's Addiction and Porno For Pyros. He was also the mastermind behind Lollapalooza and seems to have a Midas touch where as just about anything and everything he touches turns to gold. His newest musical venture is a spectacular embodiment of sound and vision with state of the art instrumentation by an astounding team of musicians including Matt Chamberlain on drums; Jane's Addiction's bassist Chris Chaney and Matt Rohde on keys; guitarist Nick Maybury, and Etty Lau Farrell on vocals.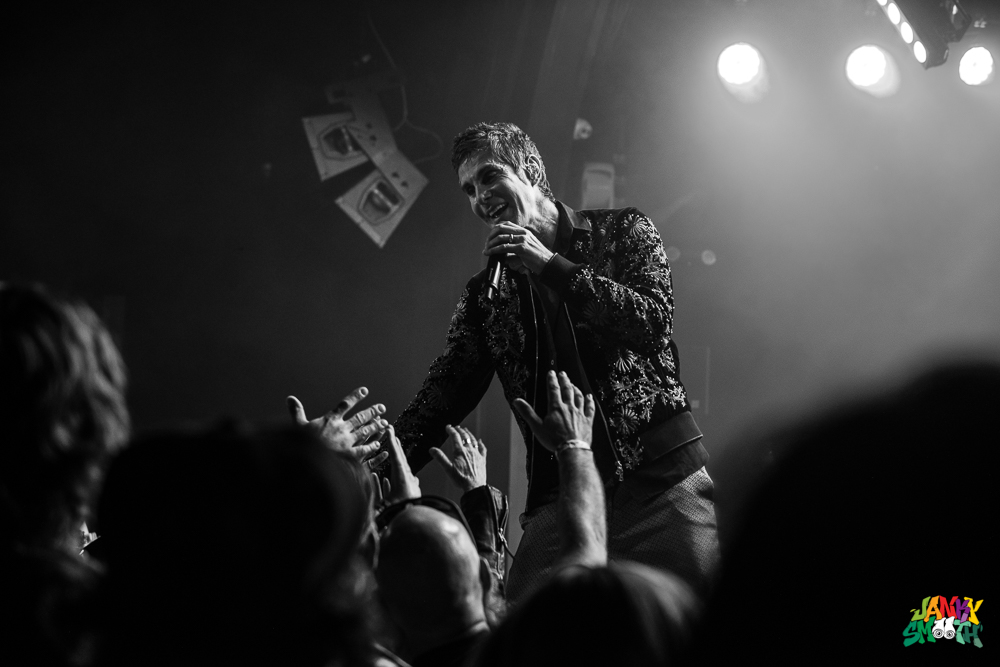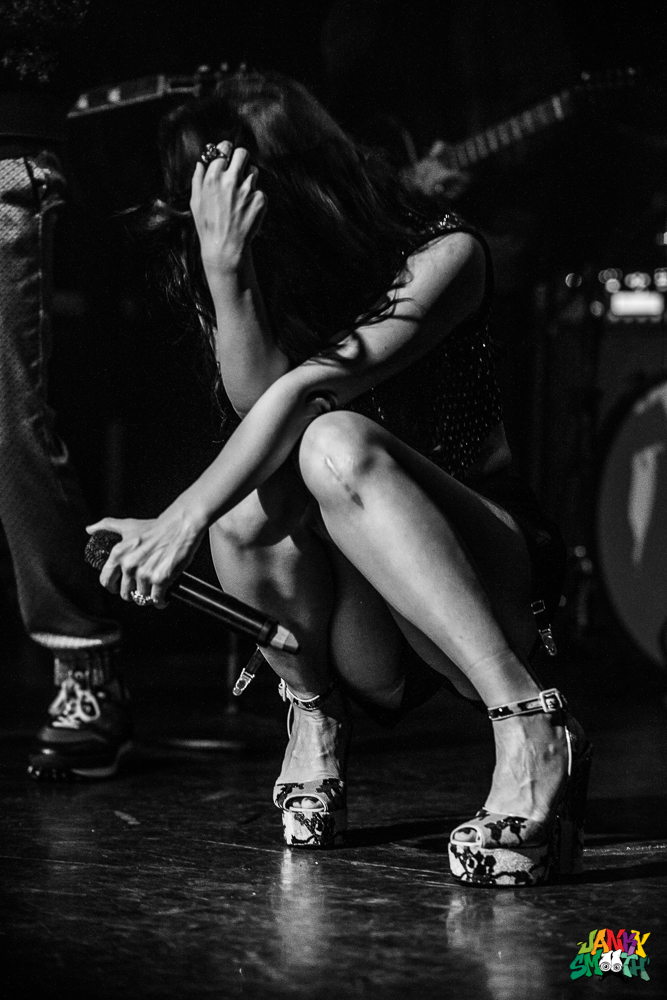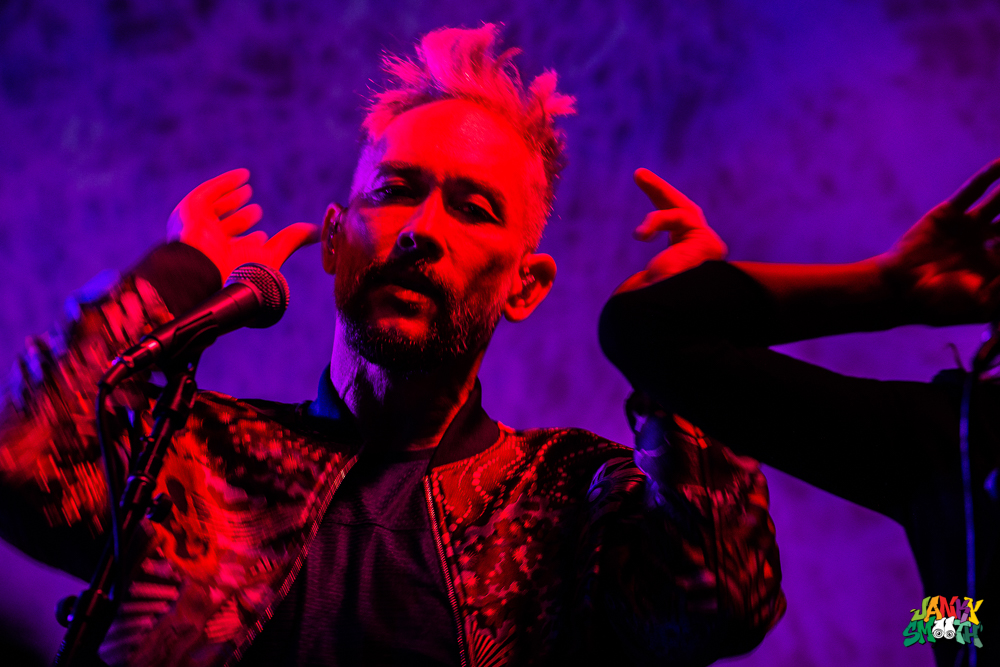 The tall and charismatic front man entered the stage of the packed Teragram Ballroom with his Kind Heaven Orchestra and trademark bottle of red wine hoisted high in his hands to the cheering applause of his adorning fans. The set had an eclectic mixture of sound right from the beginning, from the symphonic strings of violins and backup singers to funky disco pop tunes that made you just want to get high and love somebody.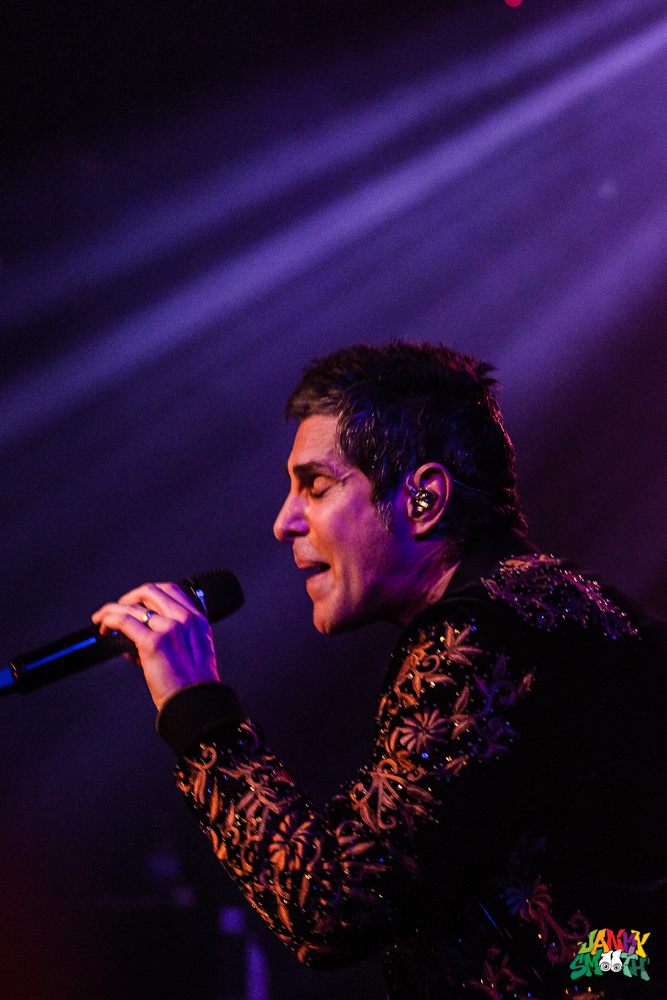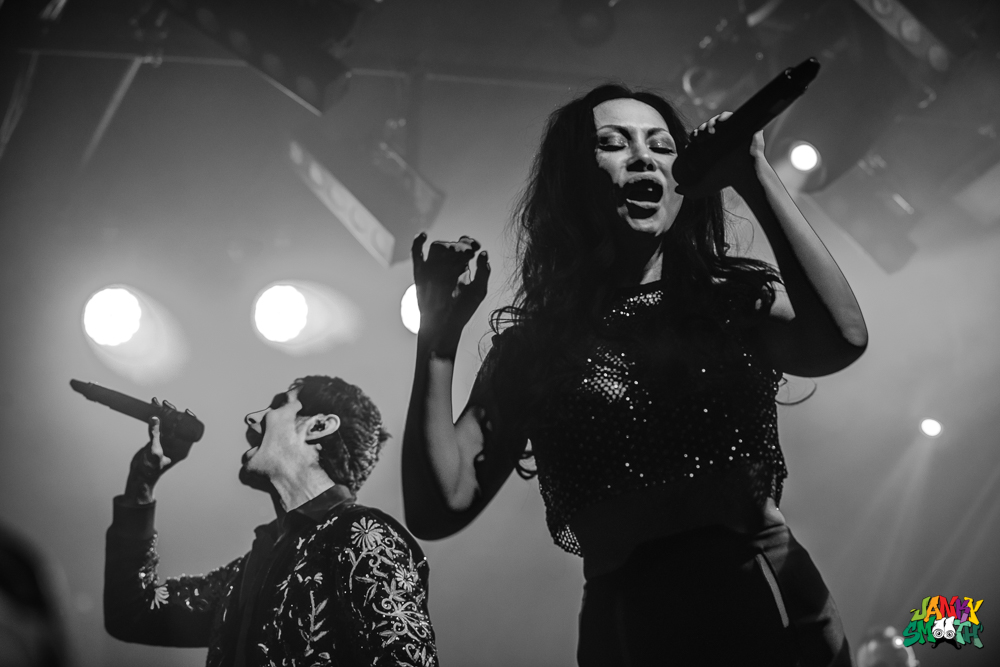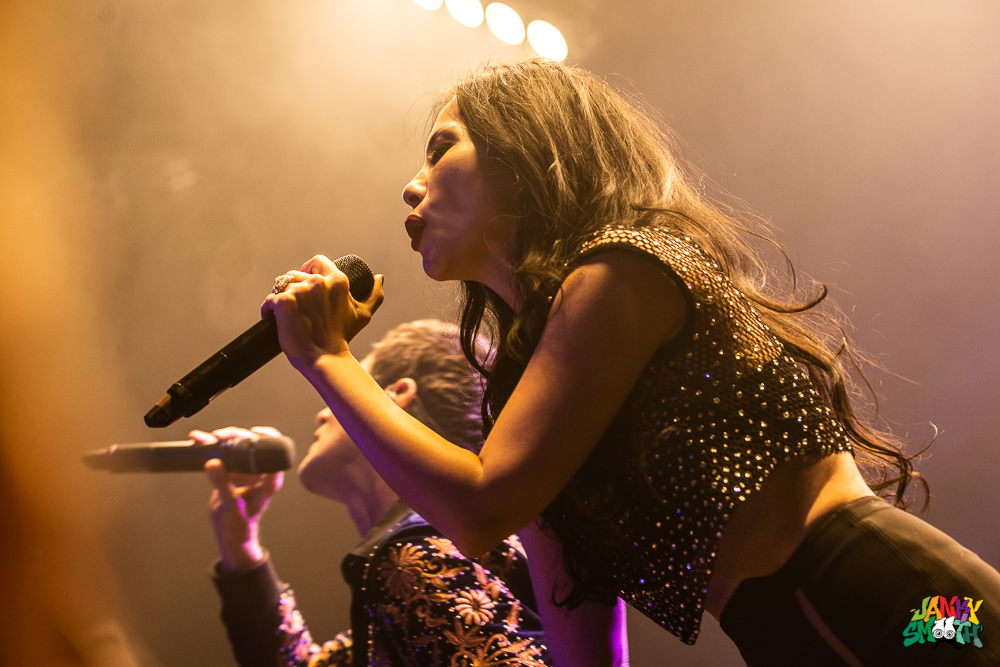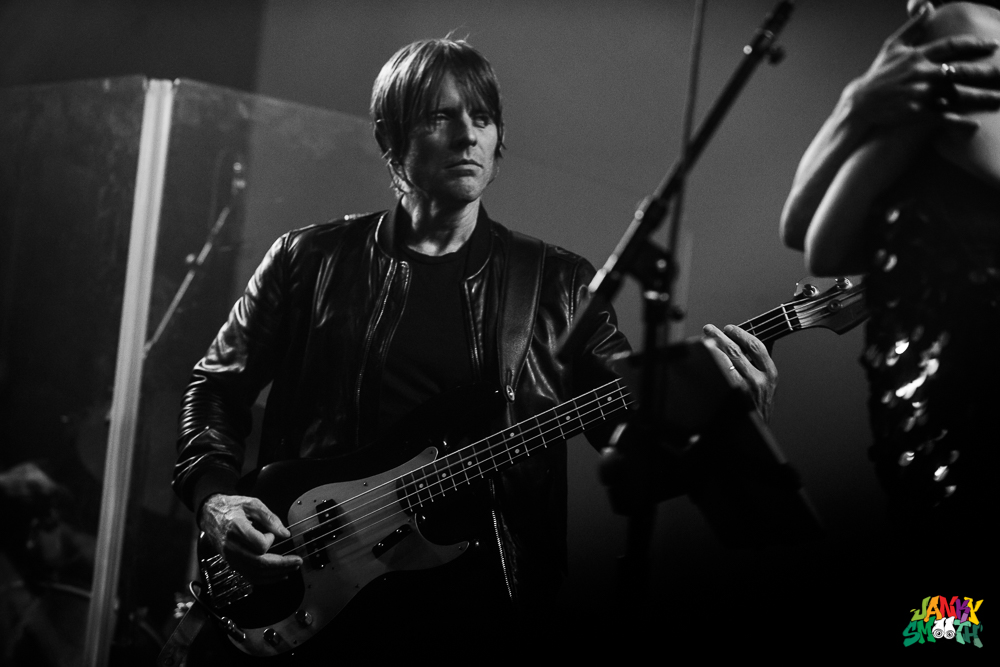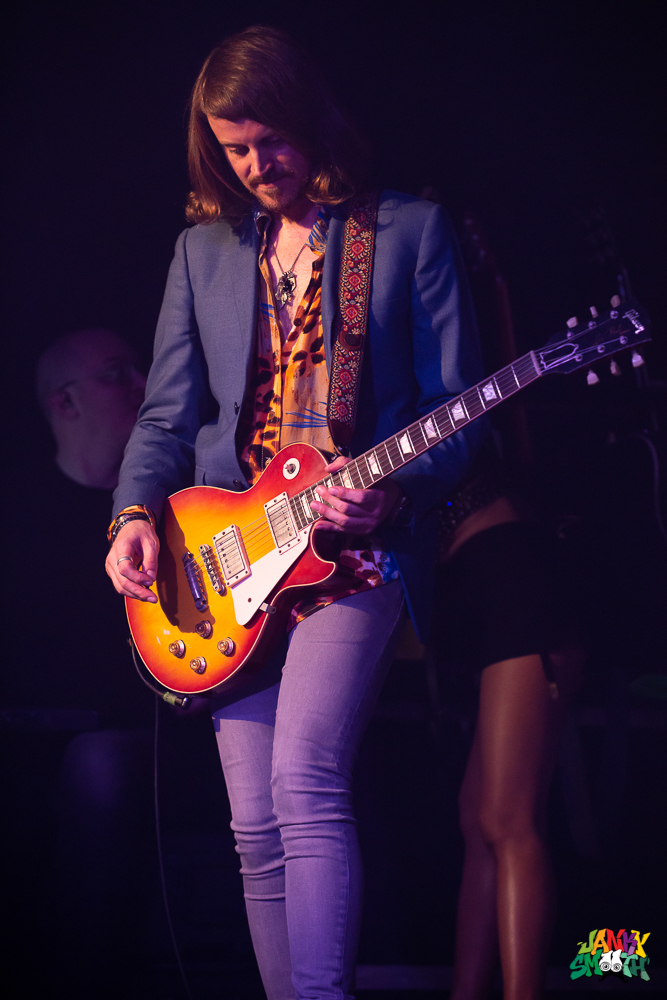 Perry admitted that playing new material and garnering a positive reaction is not always easy, but that he liked singing his new songs and he hoped that knowing some of the back stories behind them would help us enjoy them as much as he does. His humorous and endearing anecdotal stories leading into each song were perfectly executed and came with plenty of life guidance about adulting. The banter included dad jokes about his 14 year old and advice about curing a bad day by going to sleep early, however he would bring us back to his rock star status with stories of past years during the early Jane's Addiction era. One story that stood out was about a time they played a show a block away from the Teragram Ballroom. The sensational tale included bikers & transvestites, but the most memorable part for him was that "Exene Cervenka was there" and he remembered thinking, "That is pretty cool!"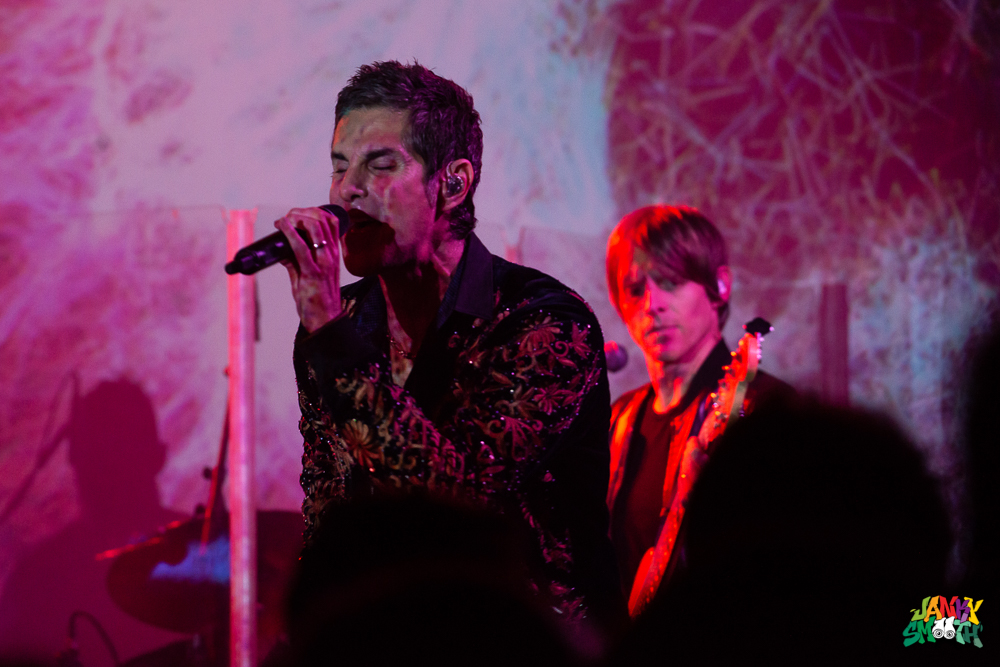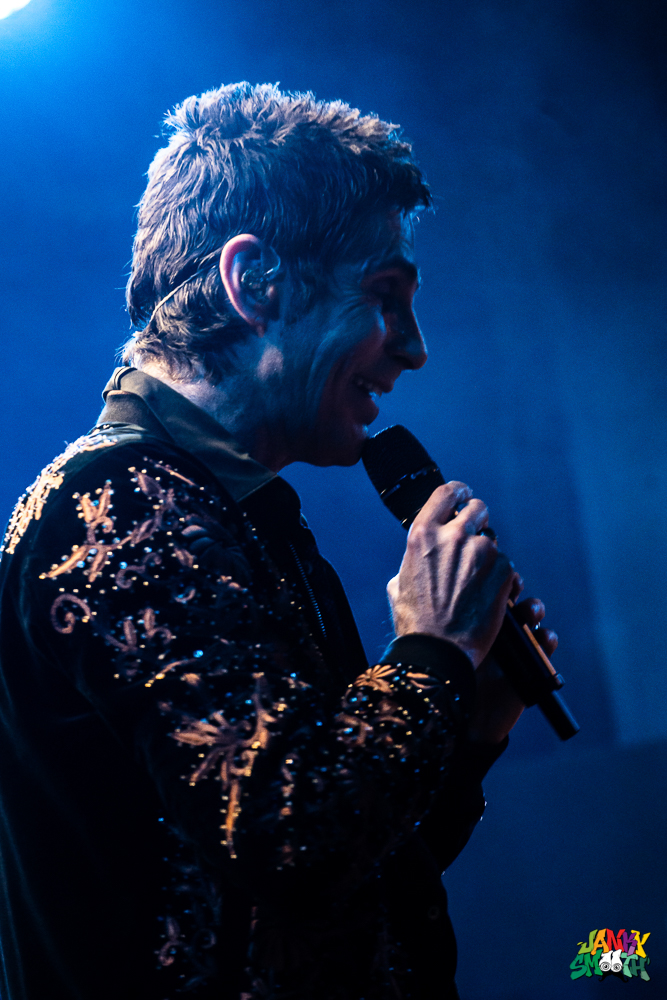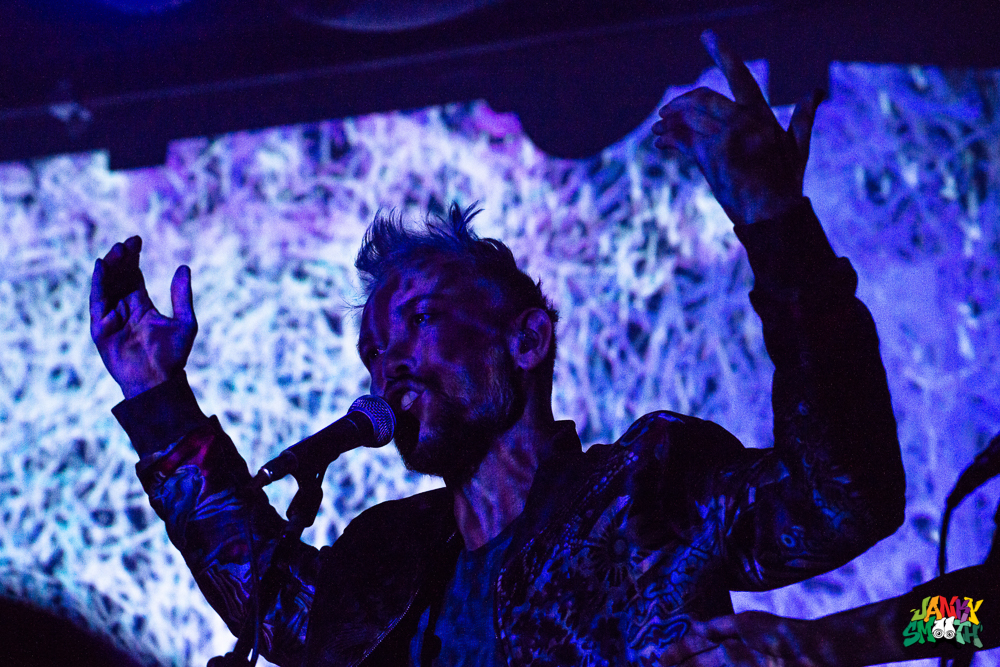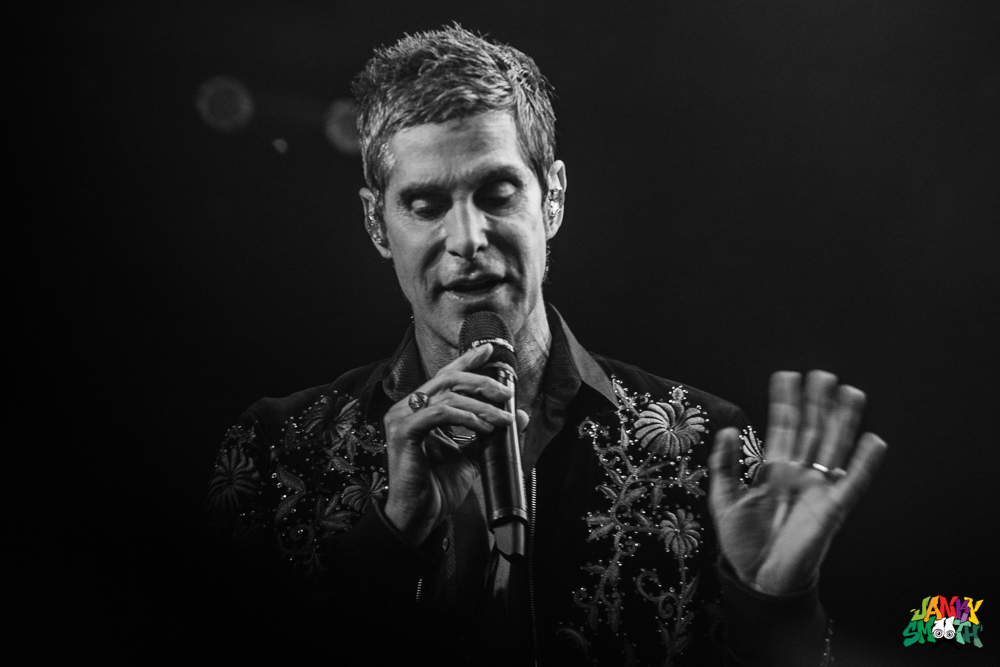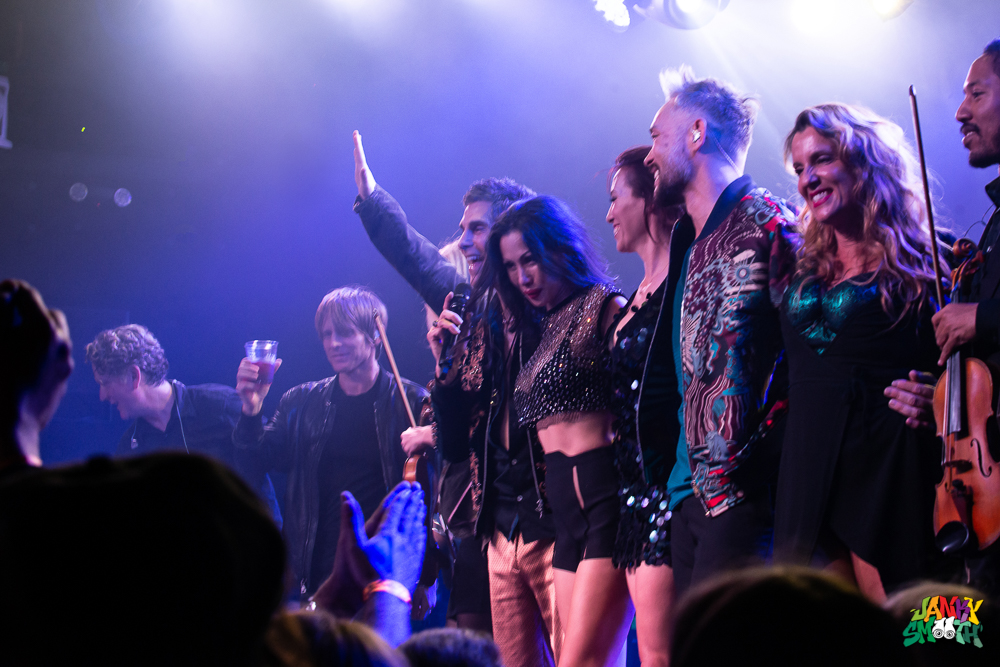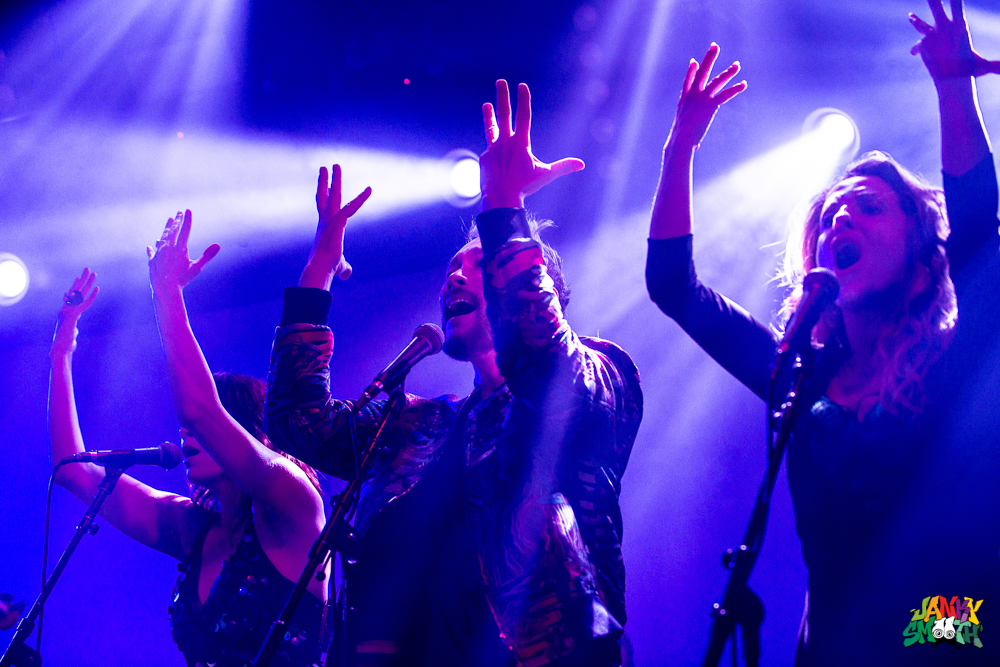 Before leading into "Where You Been All My Life," Perry Farrell exclaimed that his next song was about "smoking out of glass pipes" and followed up the statement with "I have always been very open and comfortable about smoking weed, and now I can do it legally out here in Los Angeles. If anyone in here smokes weed, this would be the time to pull it out."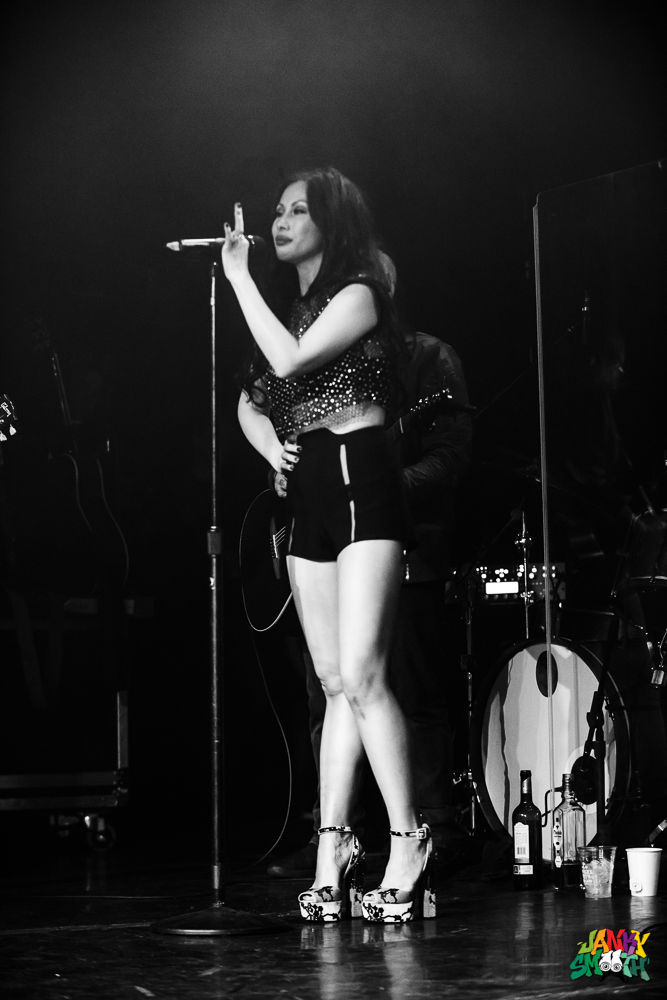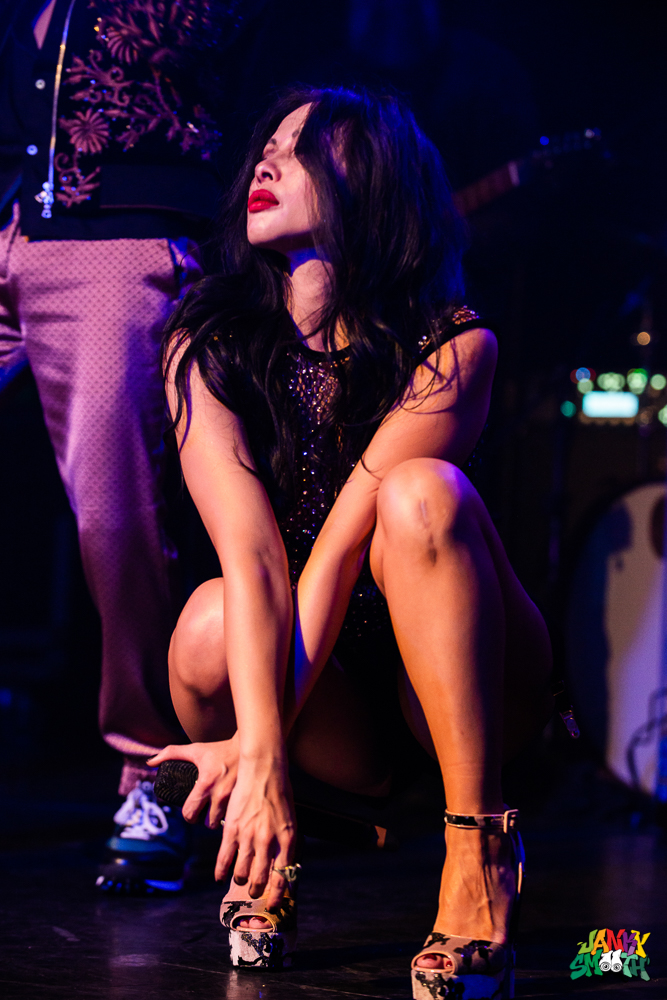 Standing next to me in the front row was James Shackelford who removed a joint from his pocket and fired it up almost on que. The fumes were heavenly and Perry was quick to take the pass. Inhaling and exhaling copious clouds of smoke while the stage lights flashed and instrumentals blasted in and out of the high voltage amplifiers. Perry then passed the offering of California kind back into the crowd to somebody else, who then took a hit and passed it along. I watched the tall stranger to my right pull out another joint from his pocket and light it up for the frontman, who took a couple tokes before he handed it back into the crowd, this time to it's original owner, and I made sure to get in on that smoking session with a puff, puff pass. I later asked James about the multiple joints we had shared with the Jane's Addiction frontman during his set. "One of the joints was Paris OG wrapped in Zig Zag's." "What's it like to smoke a joint with Perry Farrell", I asked, to which he replied, "I'm not sure how I would describe the pot smoking session, but it was a really cool once in a lifetime opportunity, and a great concert experience."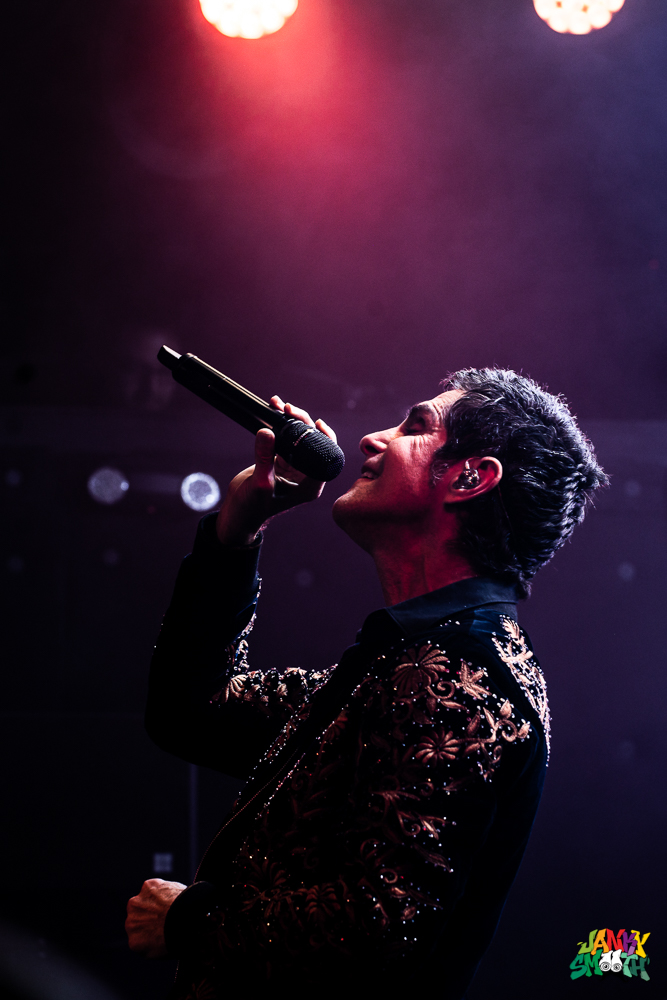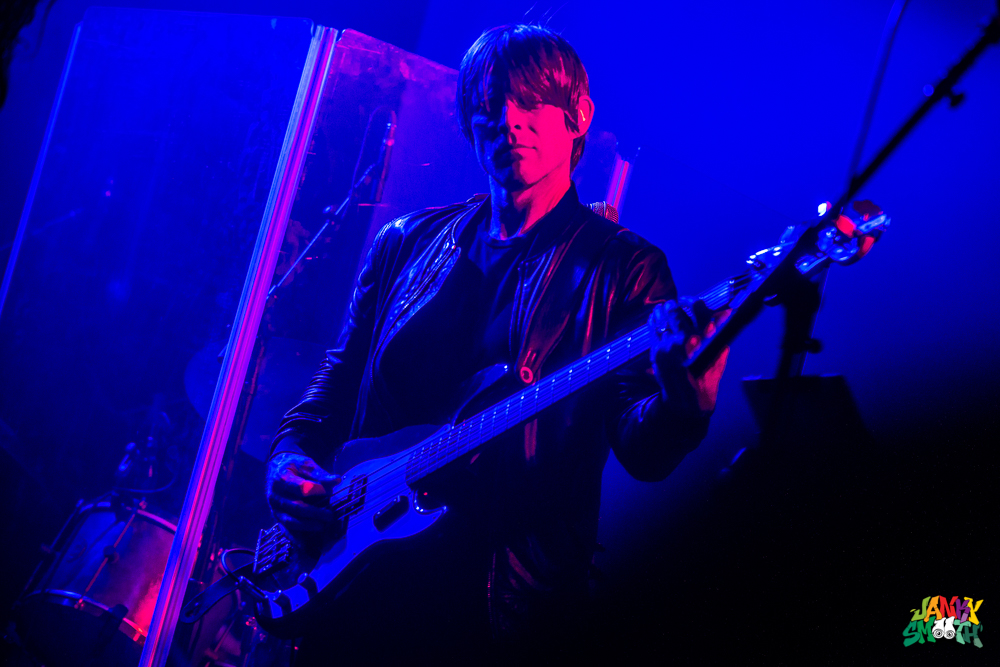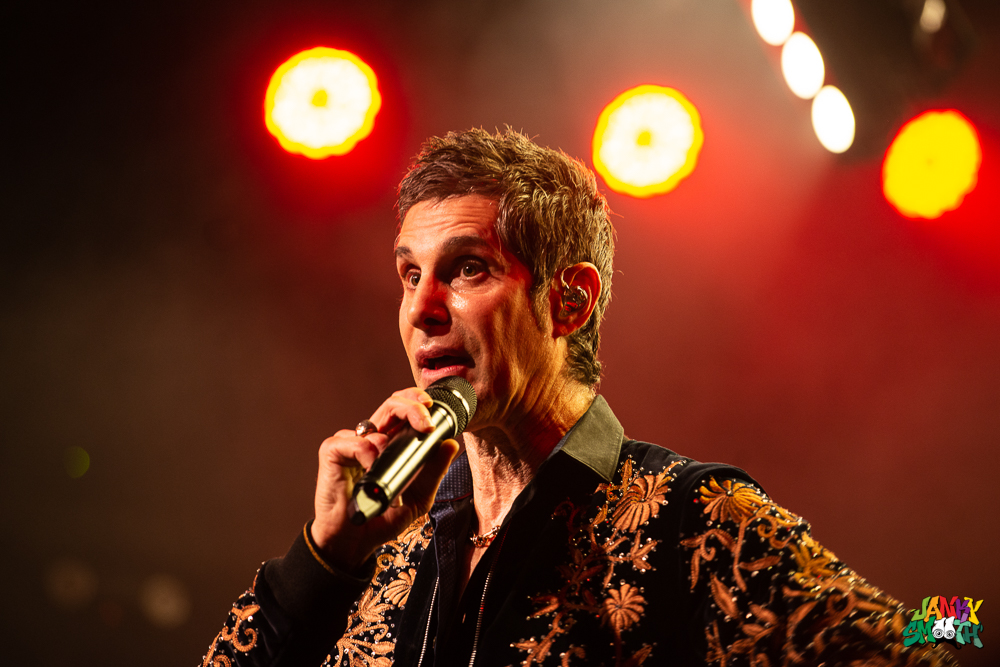 The Kind Heaven Orchestra launched into 'Pets', a Porno For Pyros classic from 1993. The dynamic husband and wife performed a striking set while dancing playfully around the stage making little horns with their fingers on top of their heads, and then the backup dancers joined in on the finger fun too. They closed the evening with a brilliant delivery of Jane's Addiction classic 'Jane Says'. Some fans stayed after the show to have one item signed by Perry Farrell, including James who jokingly asked him to sign one of the roaches that they had smoked together. Perry asked "you still have it?" to which James admitted he did in fact, but that he was only joking and left with his Jane's Addiction shirt signed instead.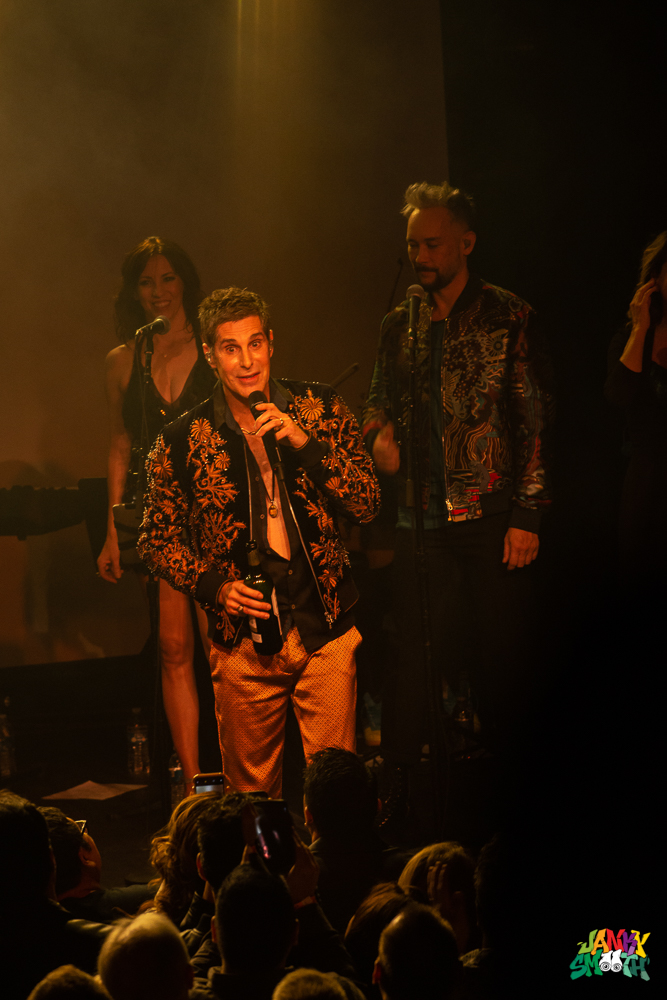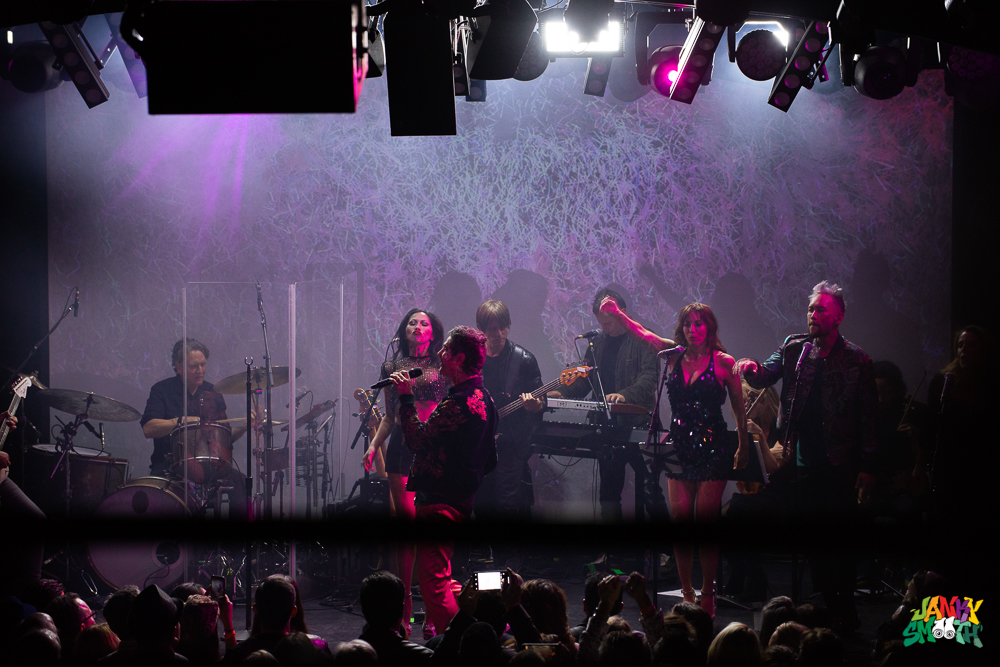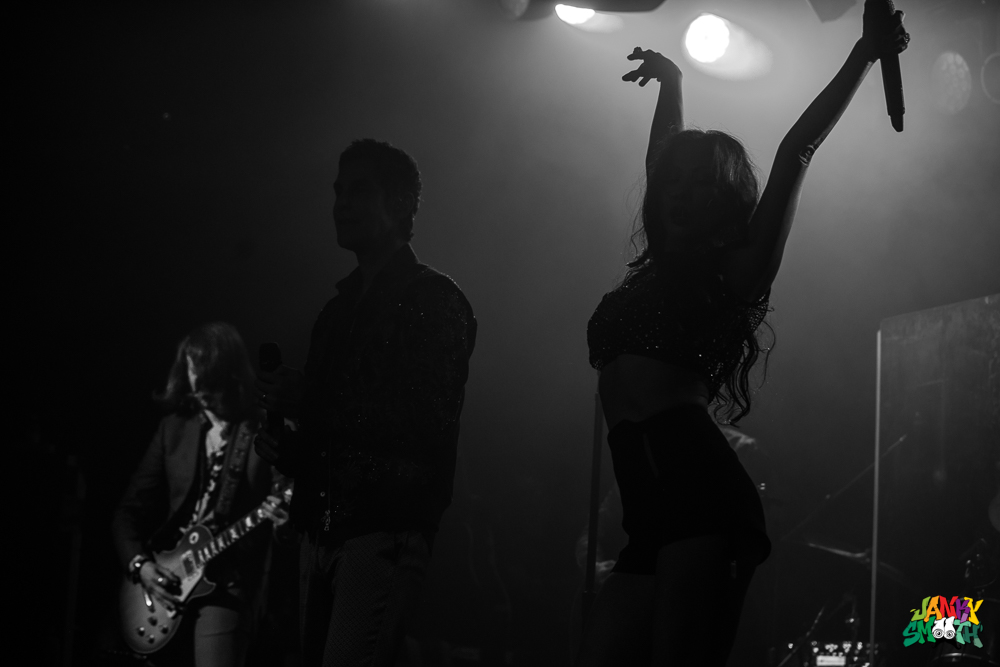 To find out more about Farrell's mission in 2020 to kick off the beginning of the messianic era by bringing the aspect of the etherial to the tangible in a completely submersive, heaven on earth type environment visit www.kindheaven.com. In the meantime, if you have a chance to catch Kind Heaven Orchestra, we highly recommend that you take it!